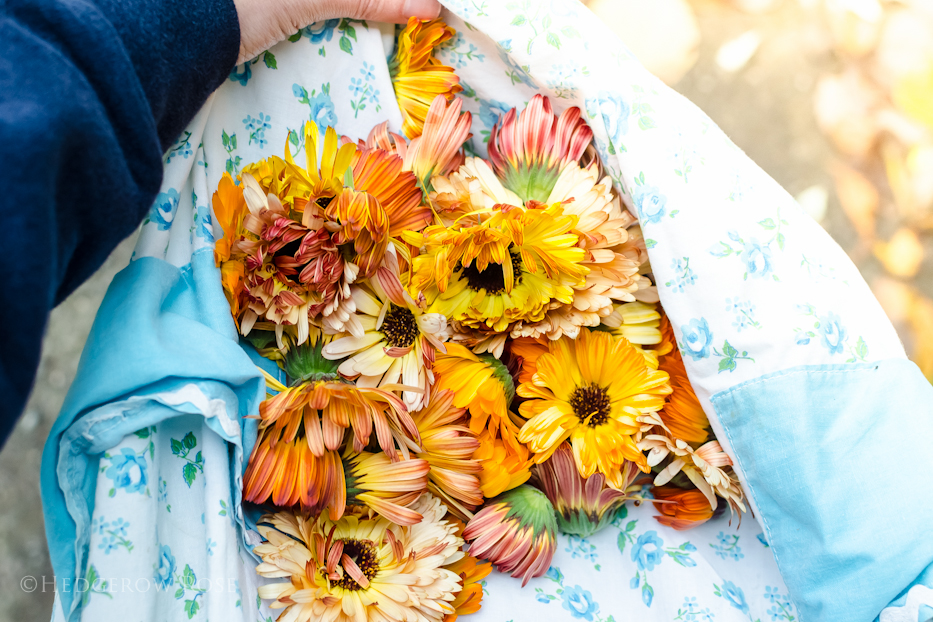 I am hard-pressed to think of an annual that is as easy to grow, versatile and rewarding as Calendula. These charming flowers, with their colorful, satiny petals, are a delight to the bees as well as to people. If grown organically, their flowers are edible and can be used in soothing salves and lotions and let's not forget that they will bloom from spring to frost!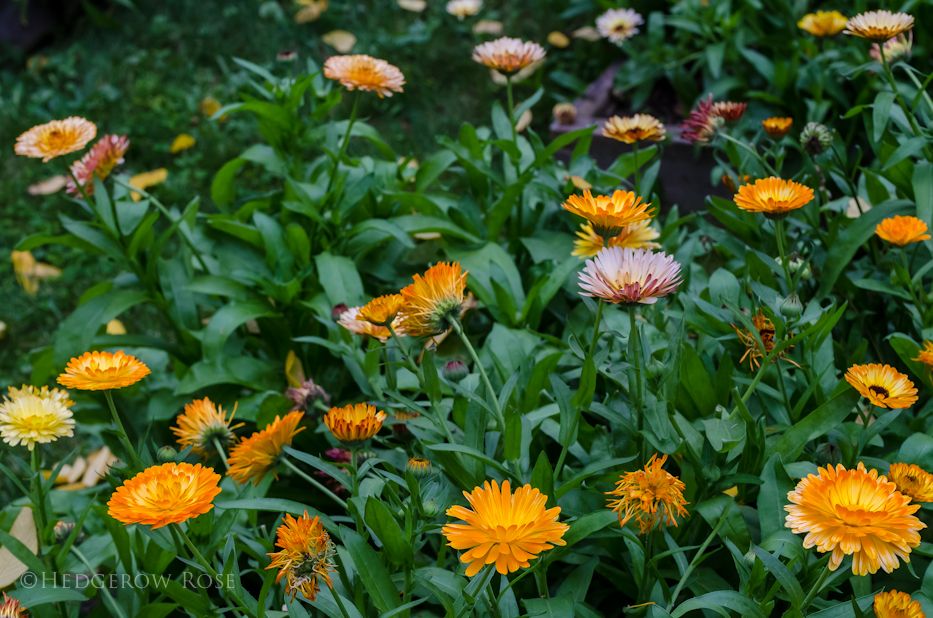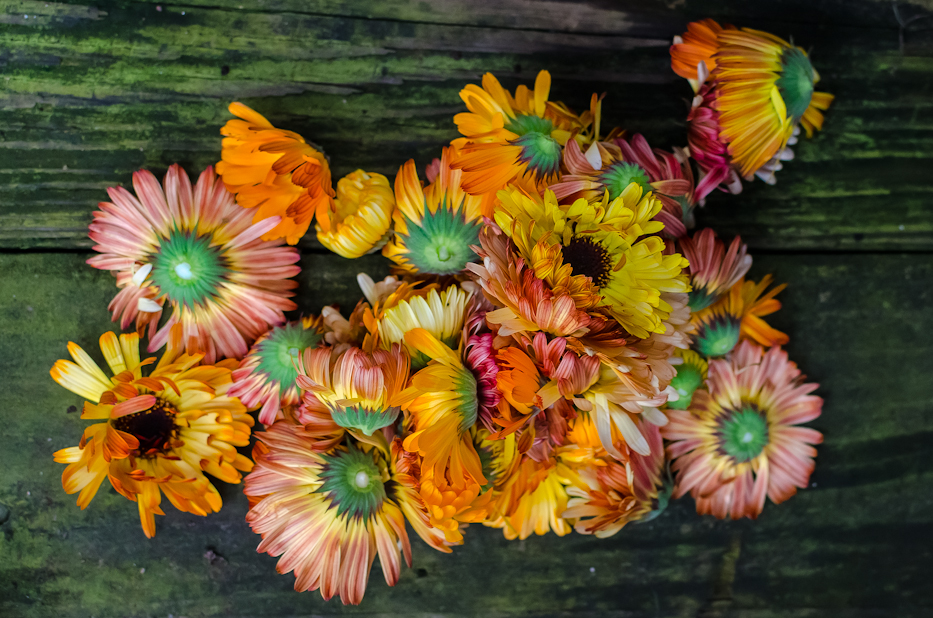 Once you get a patch established in your garden, you will never need to buy seeds again as they will self-sow readily. I have Calendula popping up among the roses in the front garden, and last summer I sowed another round in the back in some raised beds that once held squash. I'm sure they'll be coming around again next spring.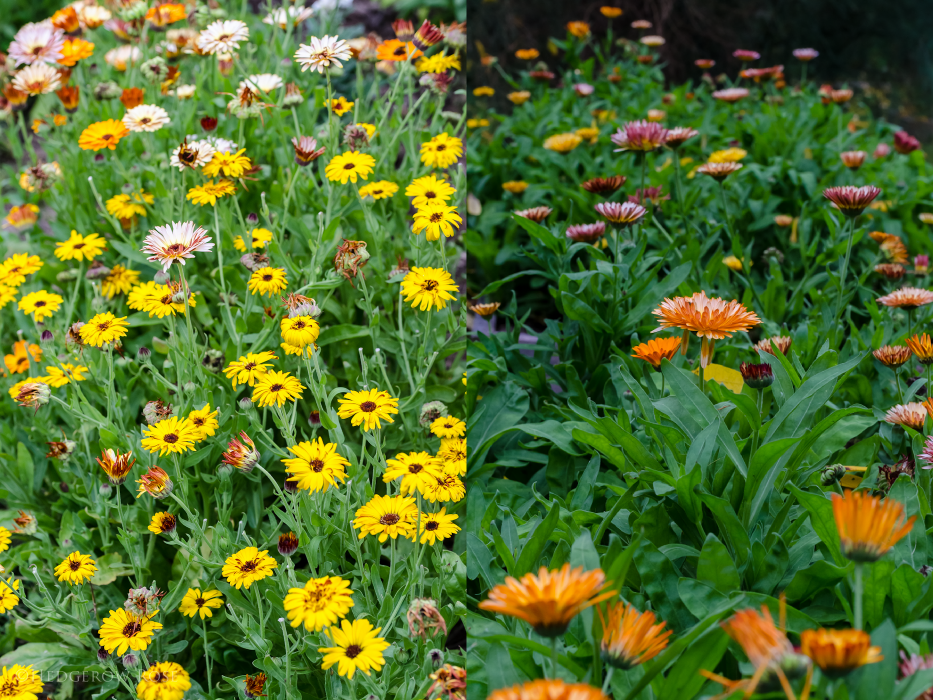 The bees were very grateful for the food that lasted well into autumn and the plants even survived a couple rounds of light frost. I picked as many seeds as I could before the snow finally got to them and have a small stash to sell here if anyone wants some!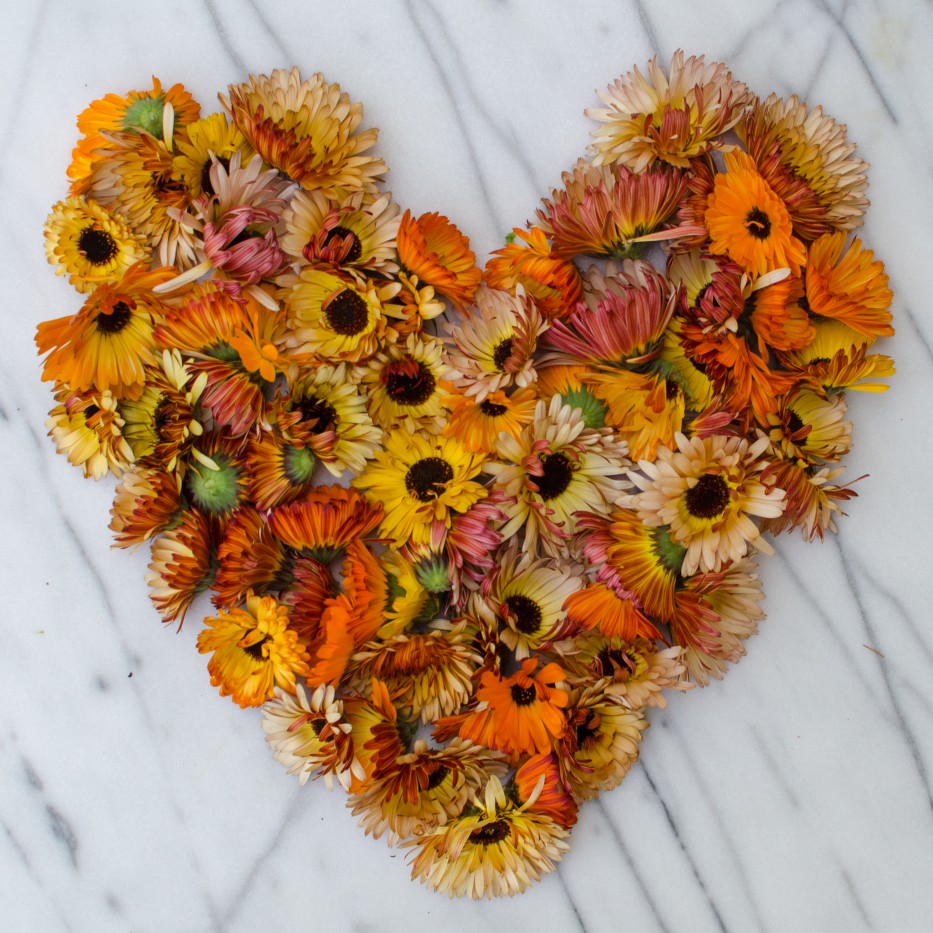 Tips for cultivating will be included with each packet of seeds, along with a pretty photo card. If you'd like to purchase these seeds, scroll all the way down to the bottom and you'll see an add to cart button to check out with Paypal.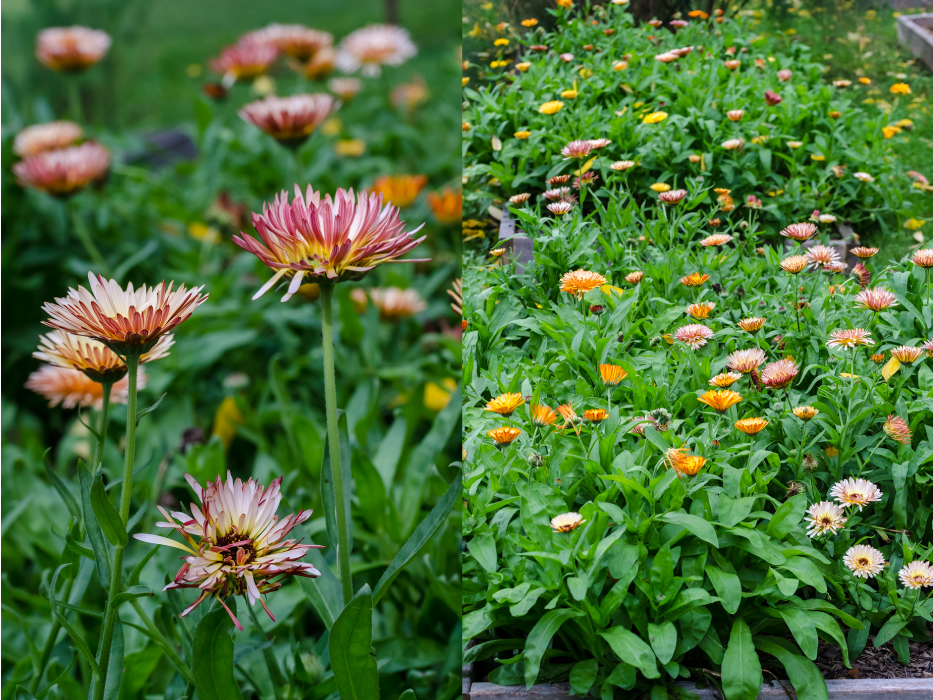 Click the Add to Cart button below to purchase a packet of seeds. There will be a range of colors in shades of yellow, copper and orange. I cannot guarantee the percentage of each color you will receive. Thank you for your support!
Price is $3.00 for 1 gram of seeds + $3.50 flat-rate shipping within the U.S. (I'm sorry, but I can only ship these seeds within the United States at this time.)