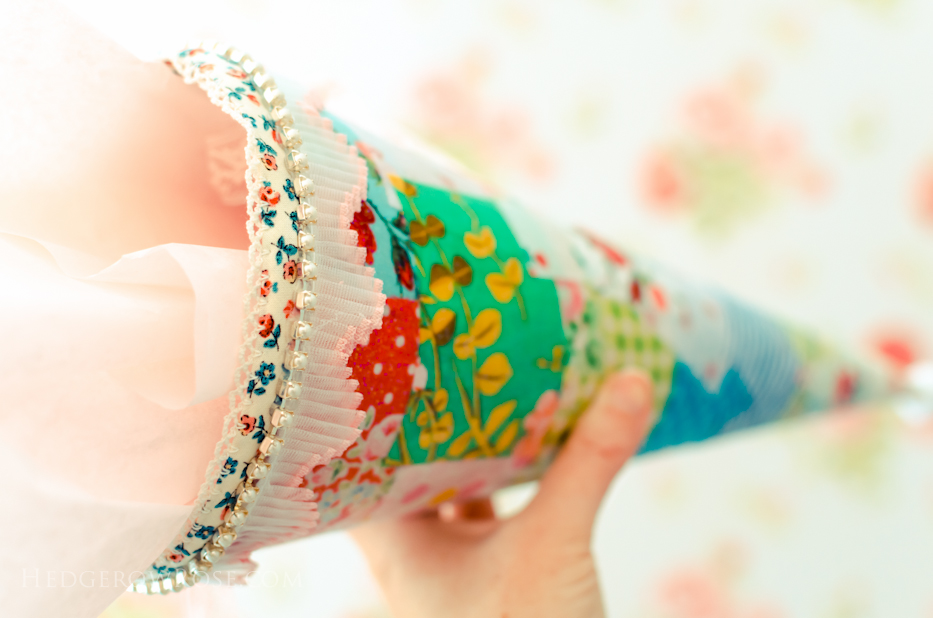 Are you like me, overrun with piles and piles of scrap fabric from quilting? Then, I have the project for you! It's short and sweet–just enough time to put on your favorite Christmas movie–and at the end you will have an adorbs container to stash a little gift for someone special.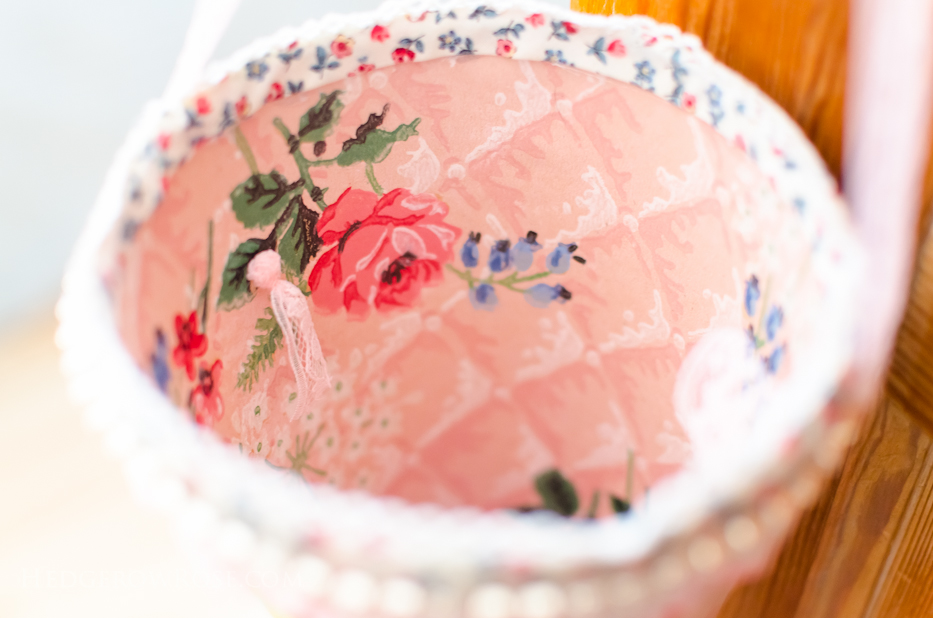 What you will need:
☆ A papier mâché cone. These are super easy to find in the craft stores right now with the holidays being just around the corner.
☆ Decoupage glue/paintbrush
☆ Craft paint/paintbrush
☆ Decorative paper optional (I used scraps of vintage wallpaper)
☆ Scrap fabric, ribbon, trims, embellishments
☆ Something to punch a small hole. I use the pointy end of scissors but a grommet maker would be even better if you've got one.
☆ Hot glue gun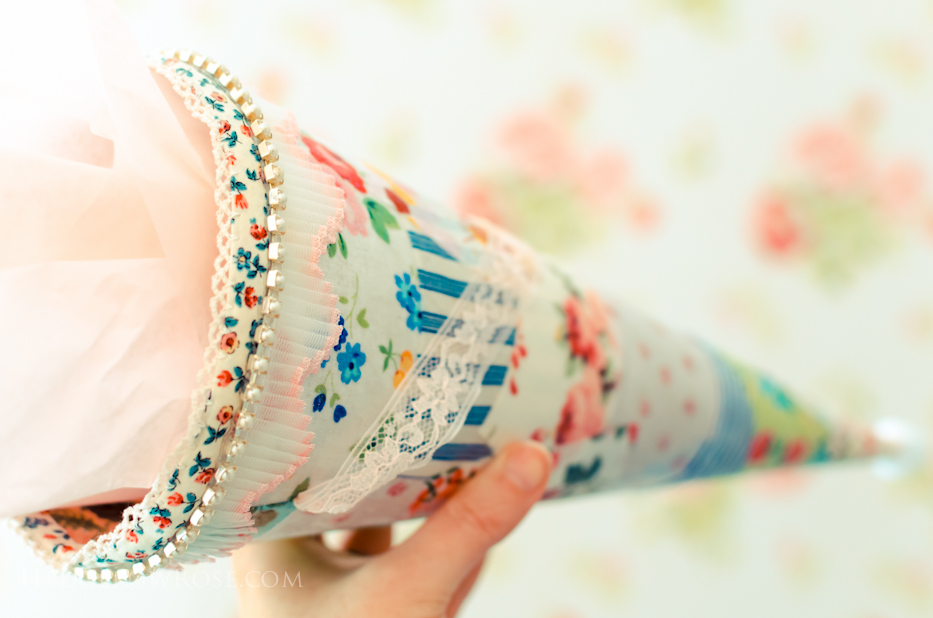 Instructions:
This is so easy-peazy that I'm pretty sure from the photos you get the gist. I started by painting and decoupaging the inside of my cone with scraps of vintage wallpaper, first. Next, I began decoupaging scraps of fabric around the outside, randomly overlapping as I went, i.e., at first I tried making the seams line up as you would when sewing a quilt and then I came to my senses and just had fun with it.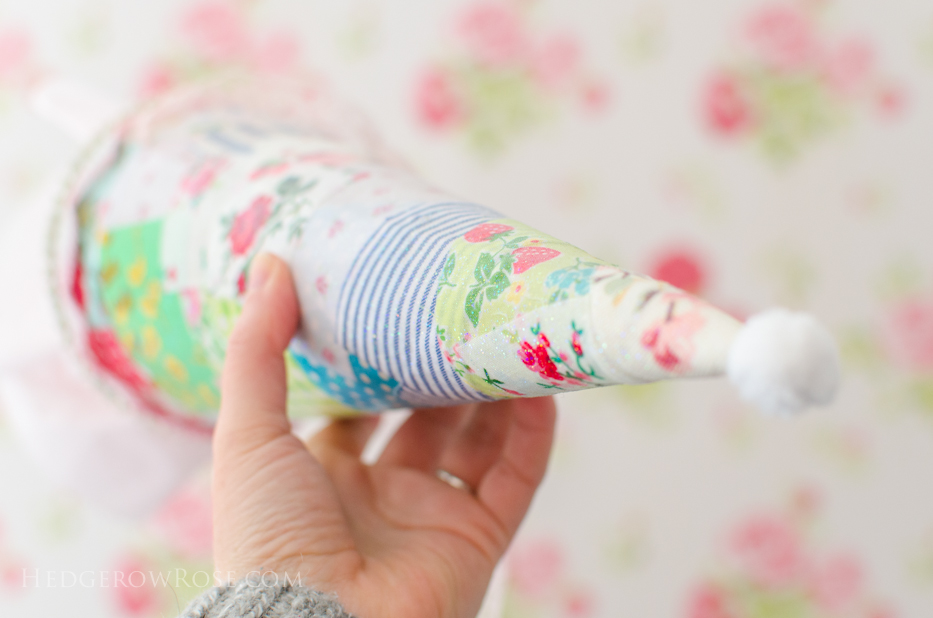 Once the fabric has been secured down with a fair amount of the decoupage glue, allow it time to dry completely before moving on to the trims and embellishments part. This would be a good time to make yourself that second cup of hot cocoa. 😉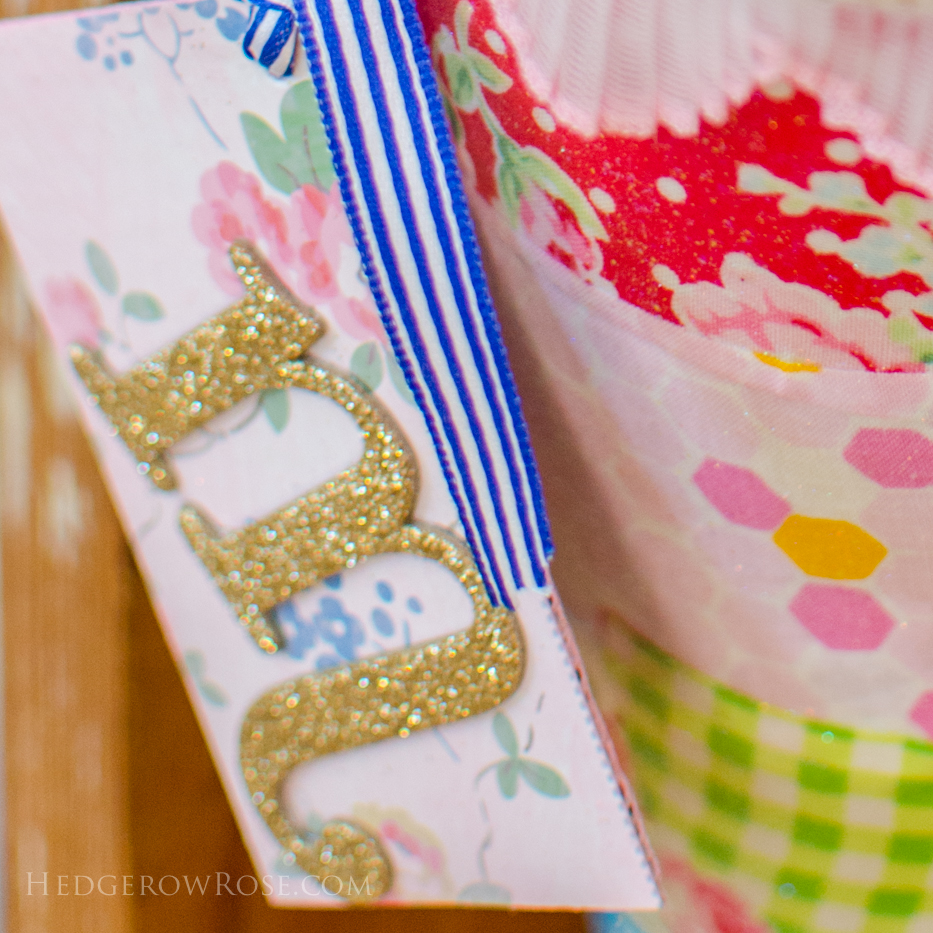 Once the decoupage glue has dried, using something sharp, make two holes on either side and add some ribbon for hanging your cone. Hot glue various trims and embellishments along the seams and wherever else you think it needs a little pizzaz. I made a gift tag out of scrap floral cardboard from a Cath Kidston box to which I affixed a glitter letter "M" for Madison.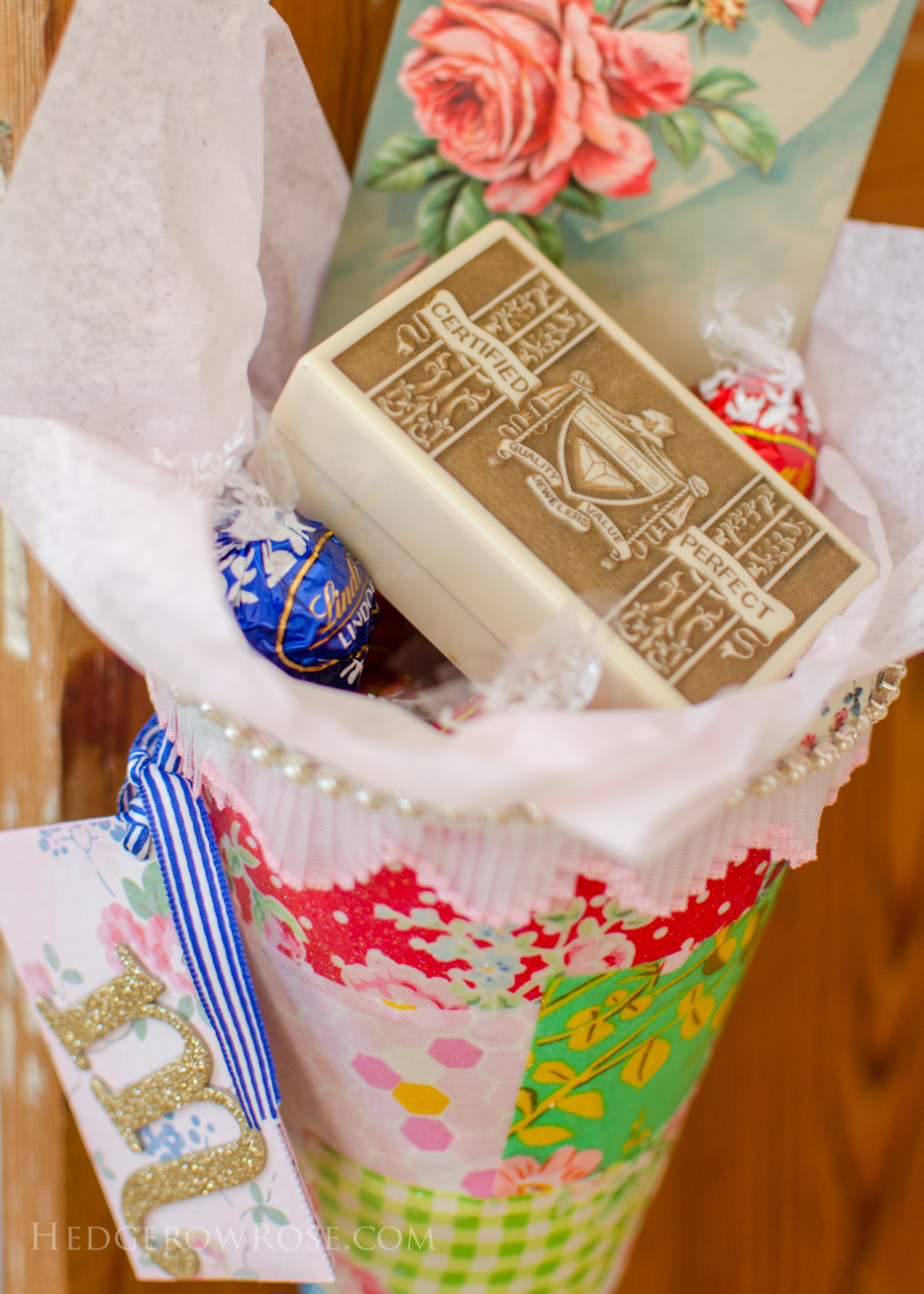 Fill with tissue and treats and hang on a doorknob or such-like. This cone was made for my daughter for last year's Valentine's Day hence all the pink but you could really play around on the theme and chances are you already have what you need to make these. (Might be a neat craft to do with children, too.)
Have fun!