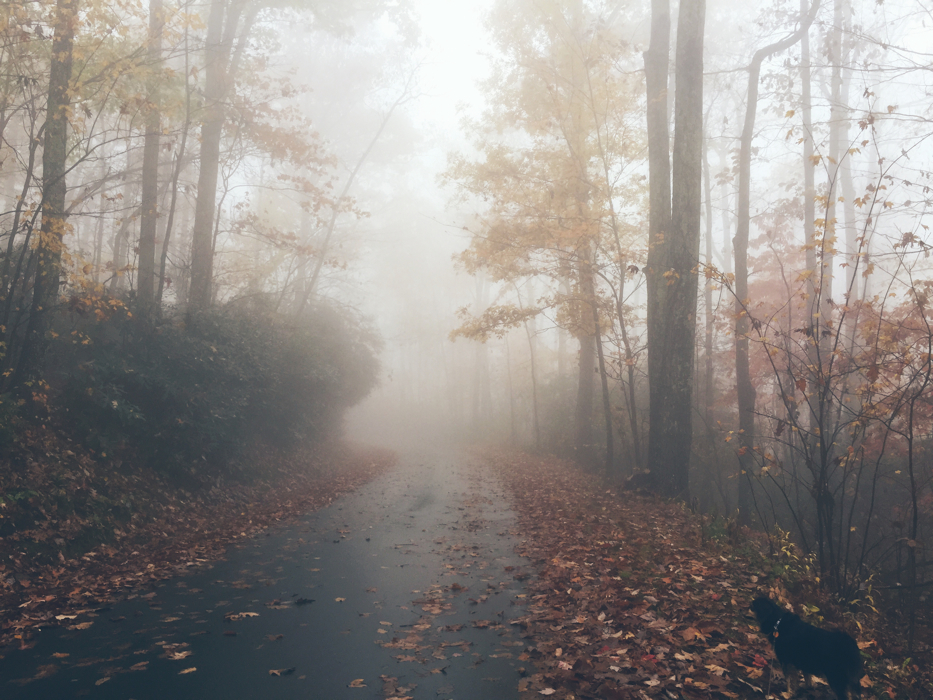 When we were researching this area prior to our move, we kept hearing how North Carolina has very distinctive 4-seasons, and manalive, they weren't kidding. Each month has been so thematic, and so far November, on "our" little mountain has felt almost gothic, strange and hauntingly lovely.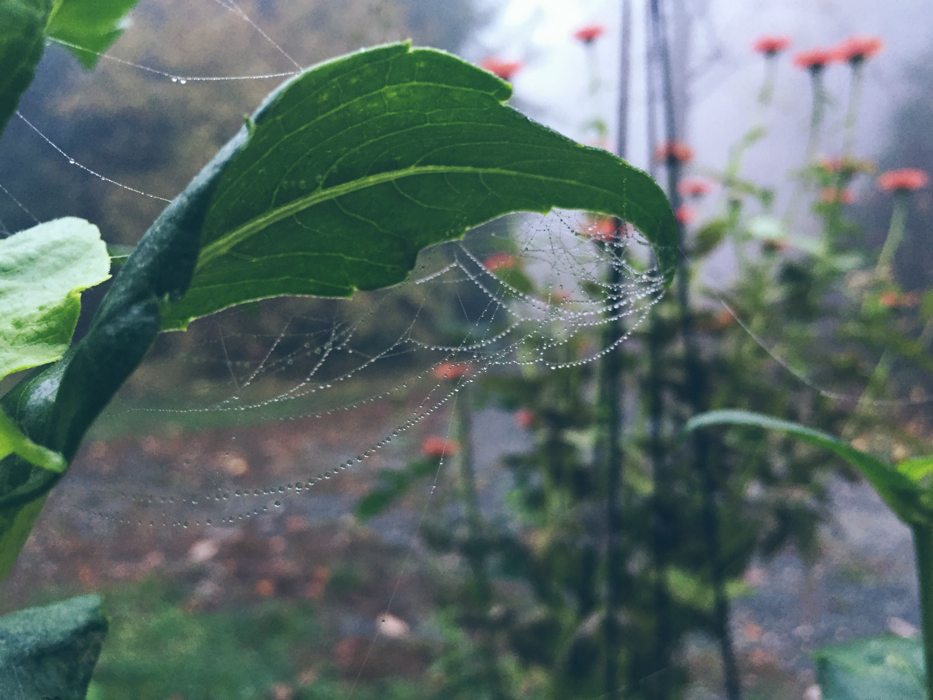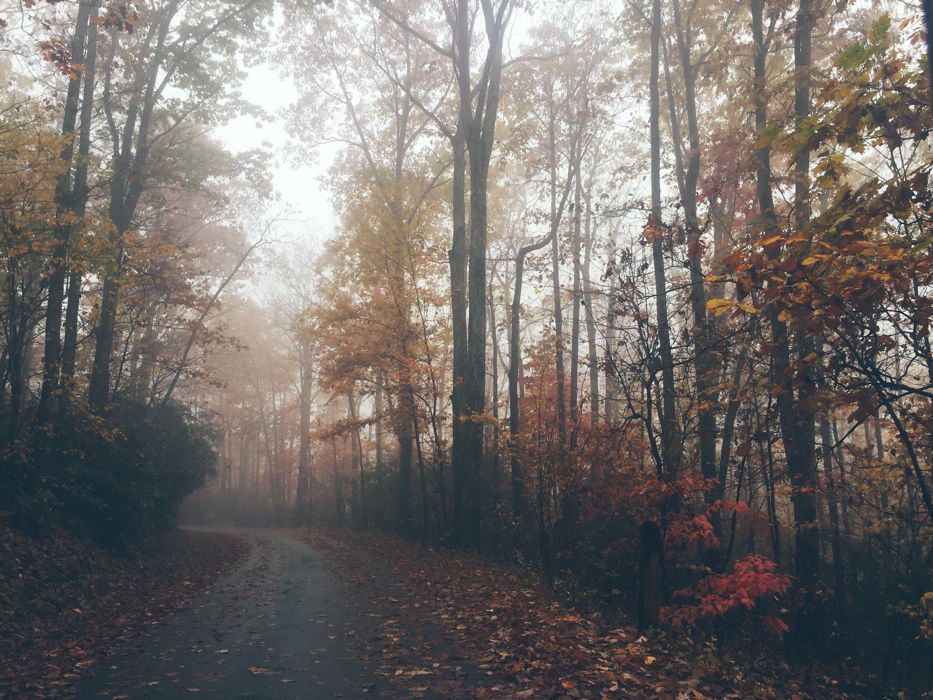 There is such a odd juxtaposition going on right now: the fog which floats thickly amongst the colorful leaves casting a dark, sleepy shadow on the day coupled with vibrant flowers like zinnias and dahlias still in bloom.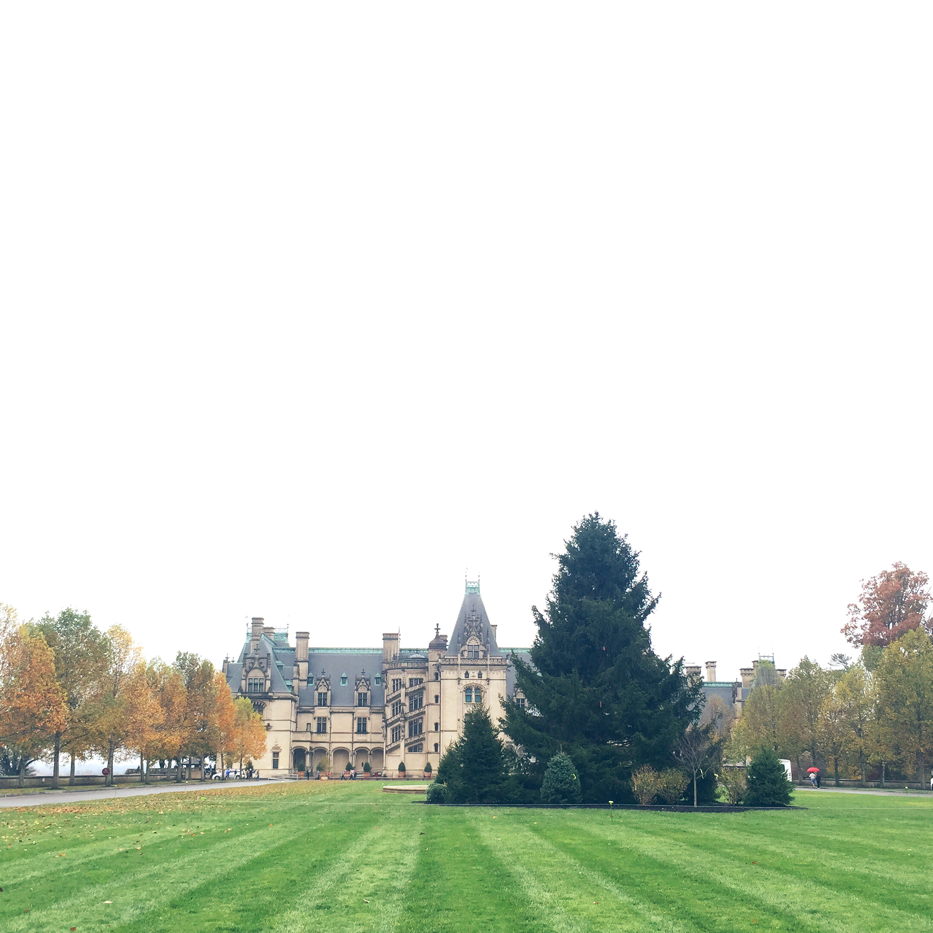 I couldn't believe, as we strolled through the Biltmore last weekend, that the Christmas trees were going up and strung with lights ready for the Big Show whilst the rose garden was still laden with buds. I LOVE Christmas and I love roses so I was positively gleeful that day to have the two of them together.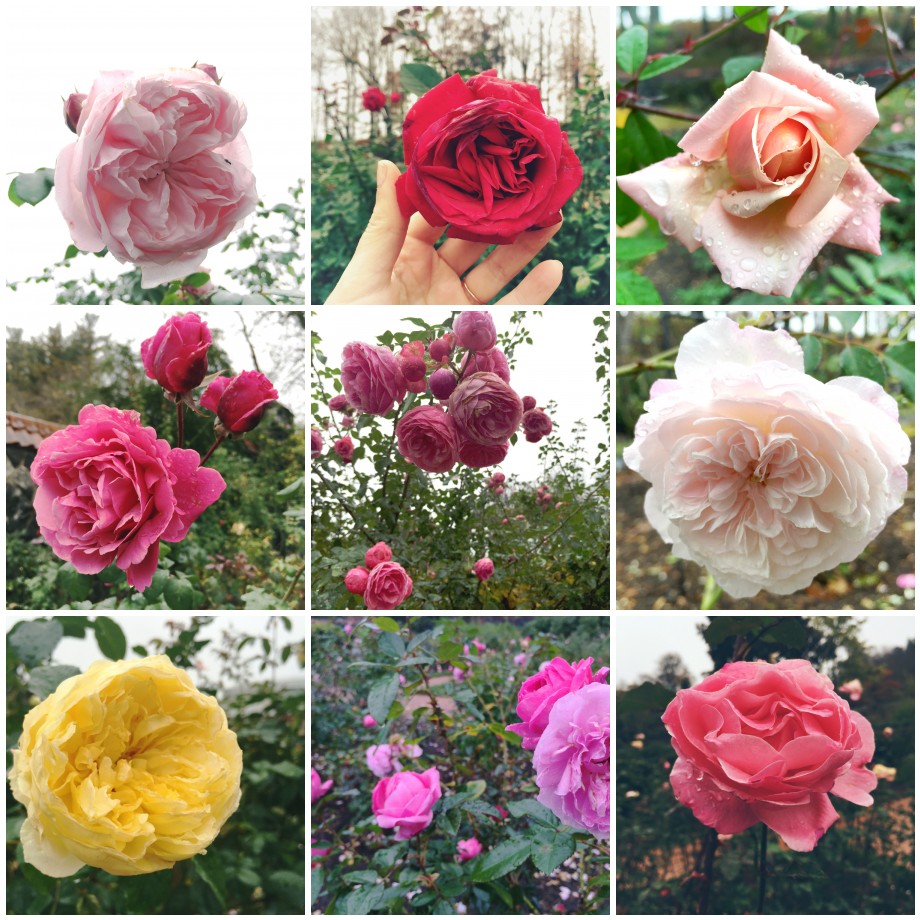 Roses at the Biltmore in November, top to bottom: Cinderella, Proud Land, Mme Berkely, No. 1311, Pomponella, No. 1526, Golden Celebration, Orchid Romance, Queen Elizabeth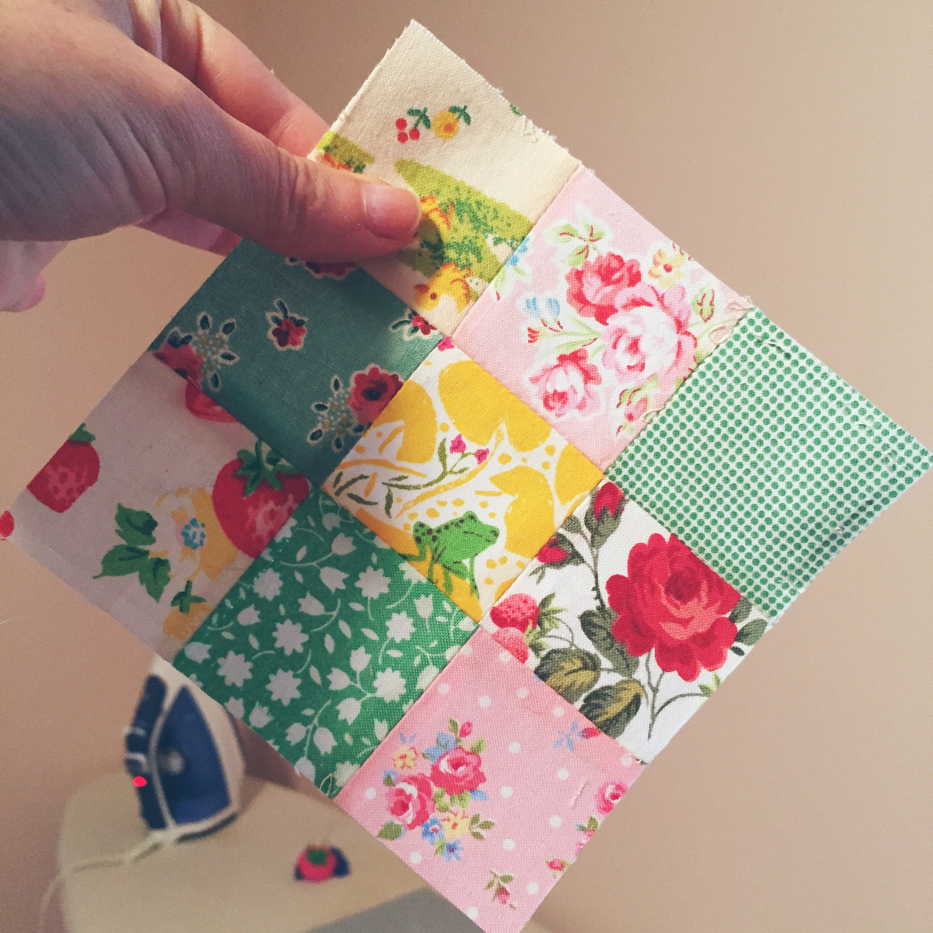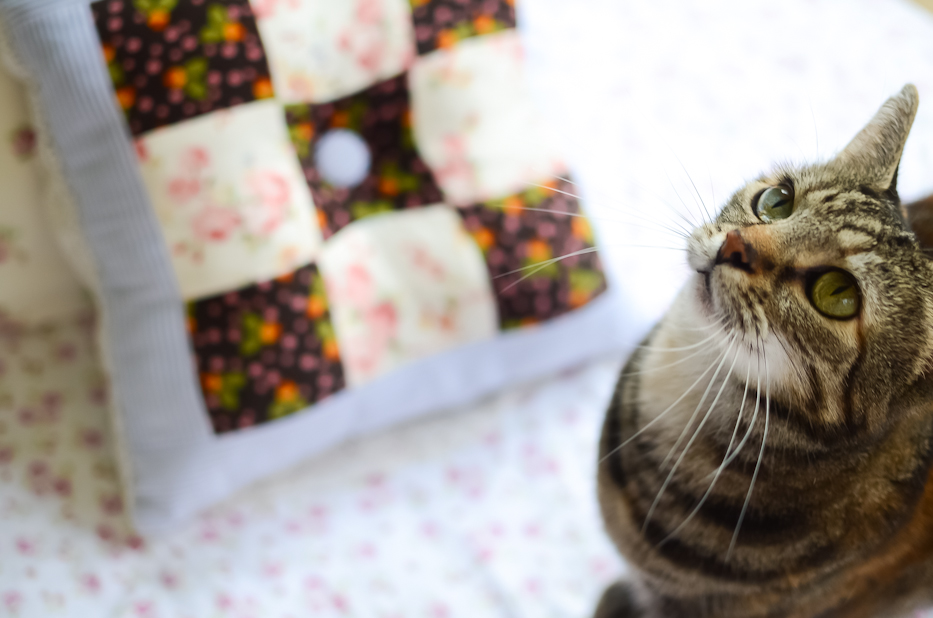 At home, our projects are winding down, for now. We're wrapping up the finishing touches on our spare room/studio space which means I've had someplace to finally start sewing again. I'm not much of a seamstress, but I do enjoy a simple patchwork from time to time, like this cushion that Pepper is photobombing–but she's much cuter than the pillow. 😉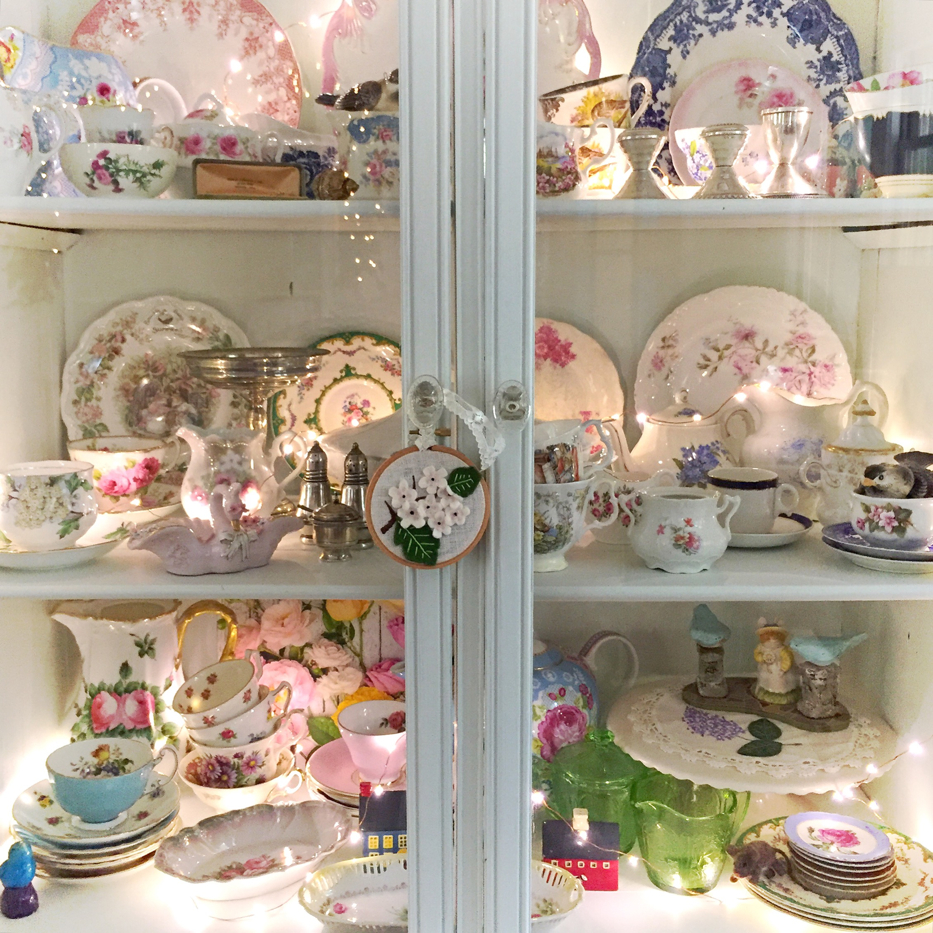 I moved our Welsh cupboard into the studio (which we've been dubbing, "the pink room" for now) so I had to combine all our china pieces into one cabinet. Good thing I gave away about 1/2 our collection before we moved!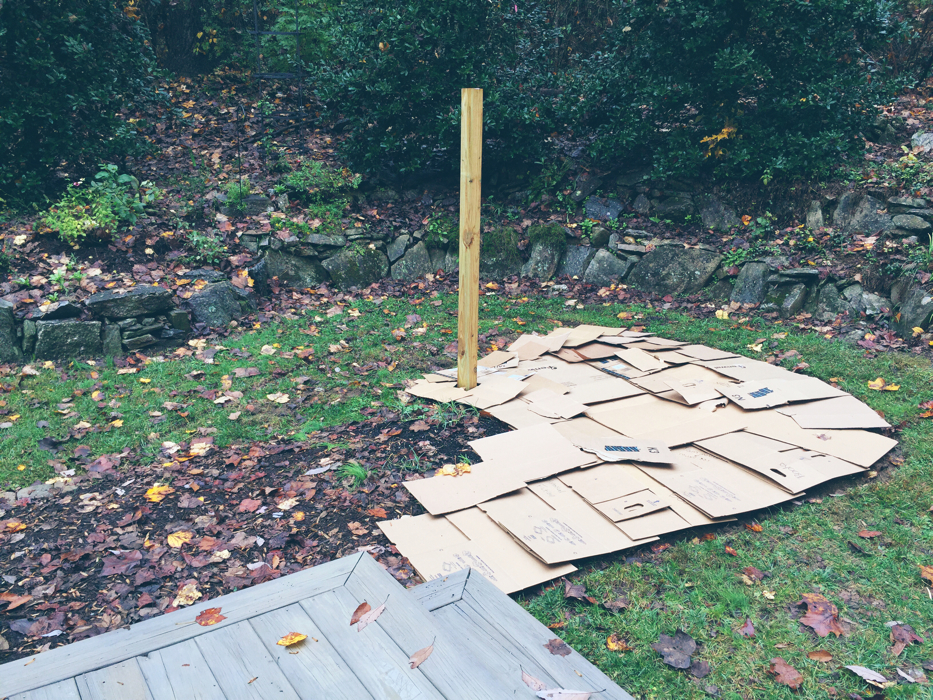 In the garden, I've snuck out between rain showers to work on getting this new "dovecote bed" laid out. Still on the hunt for the perfect dovecote–and I may just build one. Will also need tons of boxwood for spring, so I'm searching for a good company I can order from in bulk. Anyone know of one?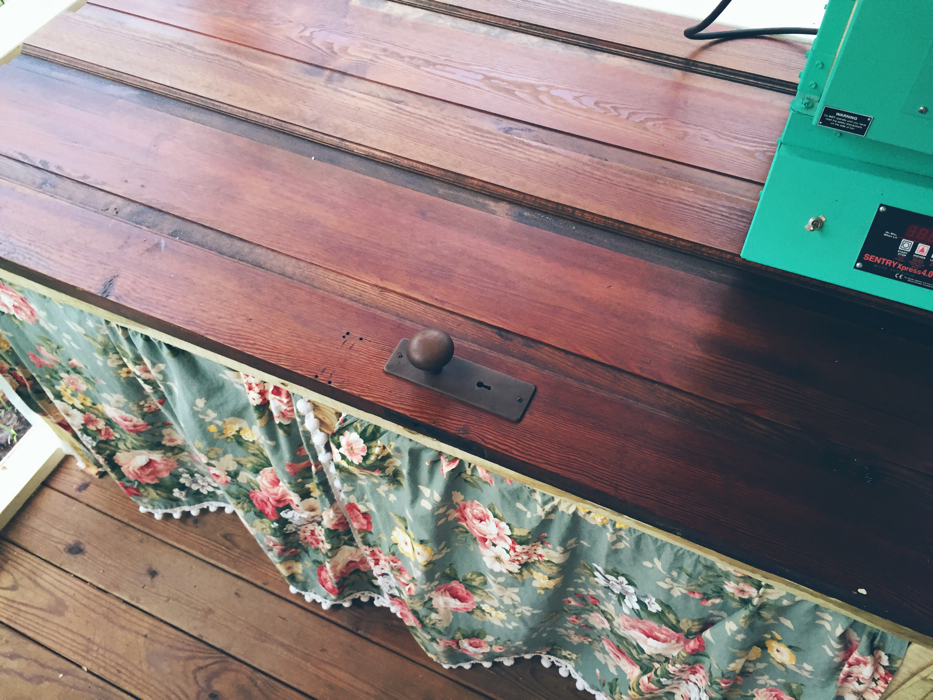 I think I mentioned in my earlier post, that the pink room just isn't big enough to house my metalsmithing equipment and bench. For now, we're setting up shop on our screened in porch. It isn't ideal, I'll be real with you. It gets wet and cold and yadda yadda yadda, but anything is better than the basement I was working in before. We had this antique door that was left in our shed that we made into a workbench for my kiln and other whatnots. I love it!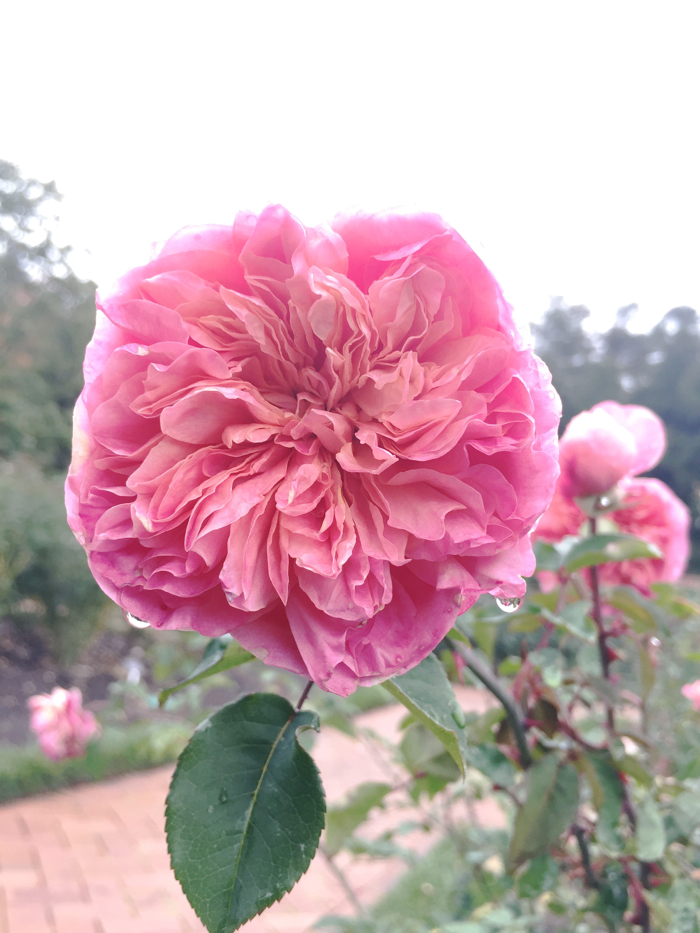 Monsieur Tillier
And that's about it! How about where you live? How is your November shaping up? Have you had any snow yet?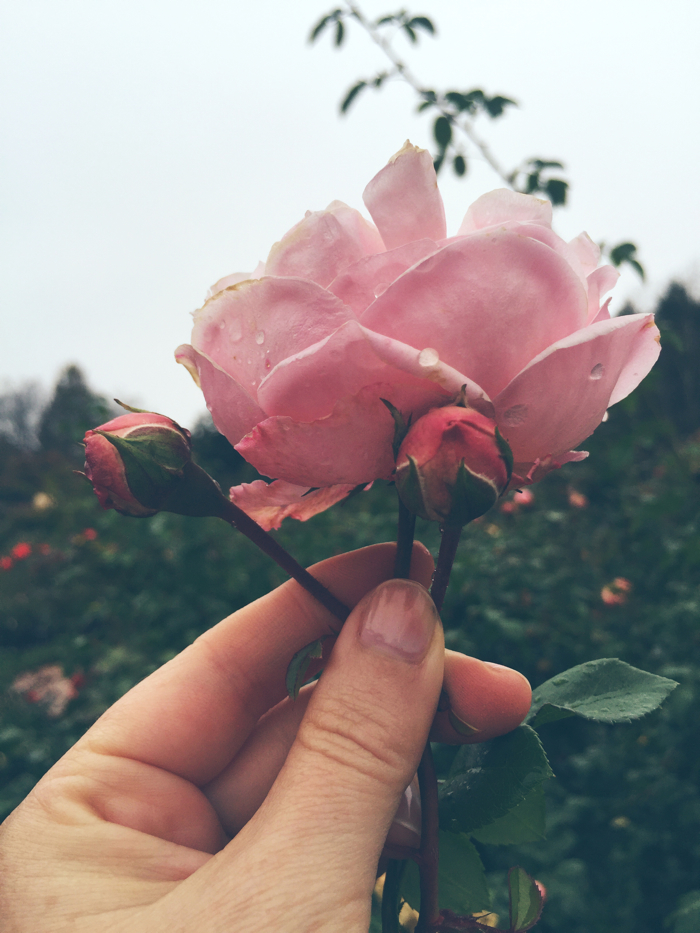 Cinderella
PS: most of these photos were taken with my iPhone. My Nikon and I have had a falling out. I tell him, "It's not you, it's me" and need a little space from each other. But seriously, I can't seem to take anything decent on it anymore. Sometimes I wonder if my very basic lens has pooped out on me or if the sensor needs to be cleaned or if I'm just a bad photographer. Anyways, camera woes, etc.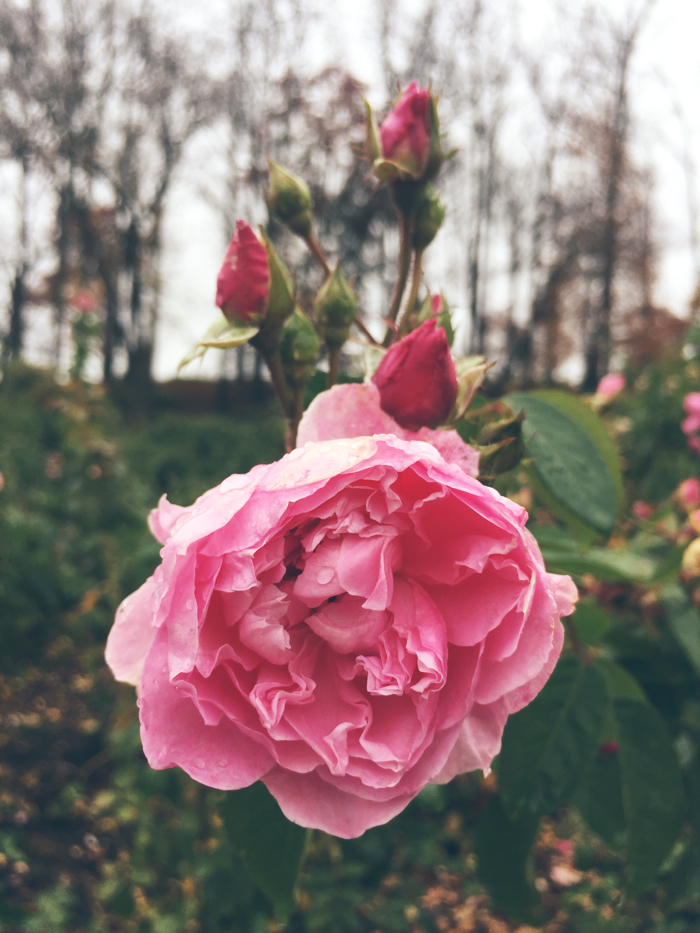 Harlow Carr