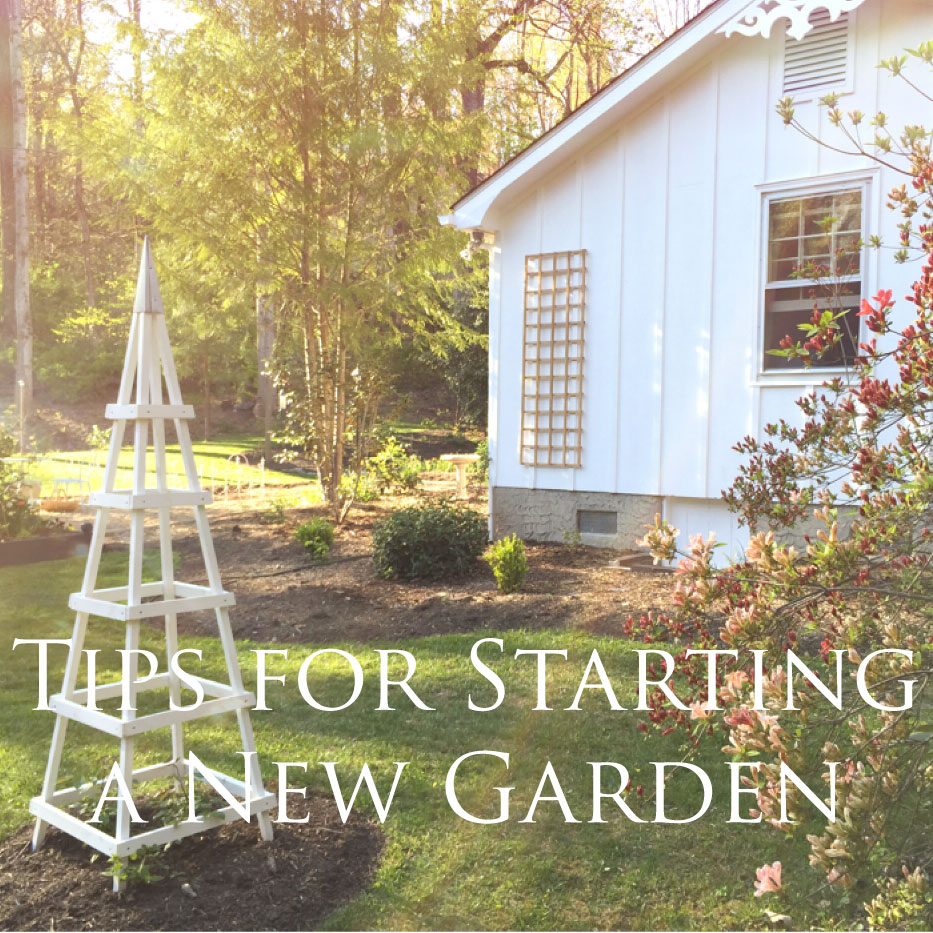 Let's have some fun, shall we? I recently jotted down some of the things I've learned over the years for the person who might be out there reading this and at a loss as to where to start when it comes to planning their new garden. I think it would be so lovely if all of you gardeners with experience shared your ideas in the comment section so we can learn from one another. Since it's still January, the longest month of the year, I thought this might be a good winter diversion. 🙂
So! If you'd care to leave a comment, sharing something you've learned (see bottom of post) I'll draw a random name from the comments and send that lucky recipient a goodie bag, much like this one. 
☆ ☆ ☆ ☆ ☆ ☆ ☆ ☆ ☆ ☆ ☆ ☆ ☆ ☆ ☆ ☆ ☆ ☆ ☆ ☆ ☆ ☆ ☆ ☆ ☆ ☆ ☆ ☆ ☆ ☆ ☆
Winner Announced! Thank you ALL for sharing your tips and experiences. DENISE you were randomly selected and are our winner! Here is what Denise shared:
"Learn how to grow from seed! Many of the plants you find in garden centers get boring year after year. In my garden I grow all types of snap dragons, double petunias, ageratum, pansies, dwarf sunflowers, cosmos, and countless other plants that I don't find at my local garden stores. When people visit my garden they are amazed at the plants they never even knew would grow here. Also you save so much money when starting from seeds and experimenting is much more affordable. And starting your seeds early on a heat mat is a great way to get through the end of winter 🙂"
Great advice, Denise. I'll be in touch soon to talk about your goodie box. 🙂
☆ ☆ ☆ ☆ ☆ ☆ ☆ ☆☆ ☆ ☆ ☆ ☆ ☆ ☆ ☆☆ ☆ ☆ ☆ ☆ ☆ ☆ ☆☆ ☆ ☆ ☆ ☆ ☆ ☆ ☆
Let's get started! Here are my Tips for Starting a New Garden. (Remember to share your tips in the comment section. We want to hear from all of you!)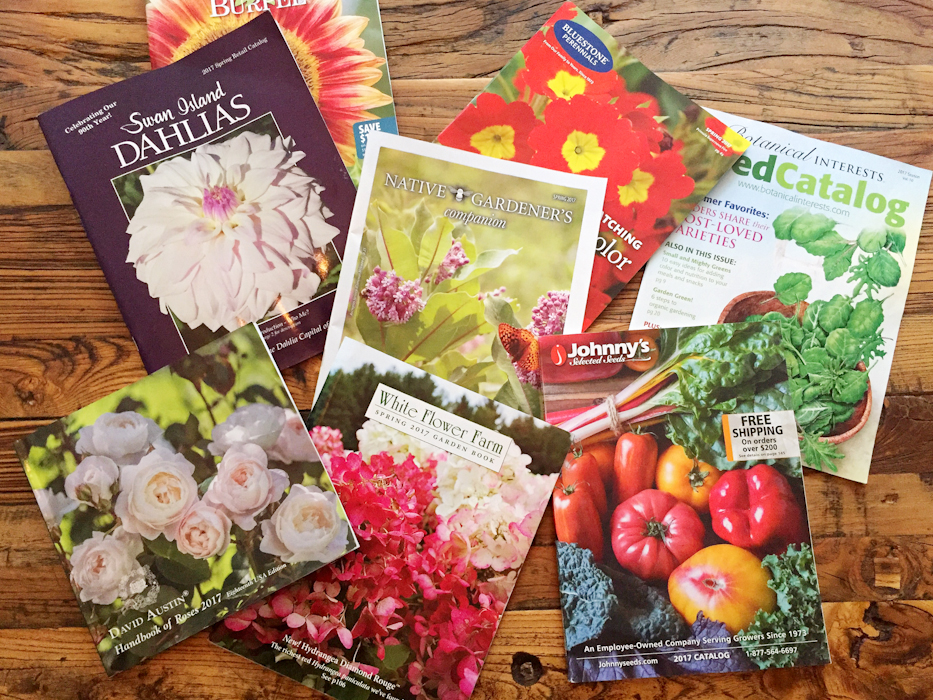 If you're just starting out, ask yourself, what do you want from your garden? This might seem like a no-brainer, but it's easy to get distracted and off course, especially when shopping for plants. It helps to have a clear idea of what your ultimate goal is when designing your garden. For example: Do you want a serene koi pond that you can relax beside at the end of the day with a glass of wine? Would you prefer rows and rows of colorful flowers for cutting, sharing and bringing indoors? Are you thinking of converting your front lawn to something more water-wise? Or how about a garden with layers, textures and colors that draw in songbirds and pollinators from spring to frost? Is a fragrant rose garden filled with old and rare cultivars the top of your list? Do you dream of growing your own fruits and vegetables organically for you and your family? This dreaming stage is such fun and winter is great time to plan. Gather up books, magazines, search Pinterest boards, cut and clip plant catalogues, follow other gardeners on Instagram, etc. to help you decide what you want most from your garden. (If you're like me, you want all of these things!)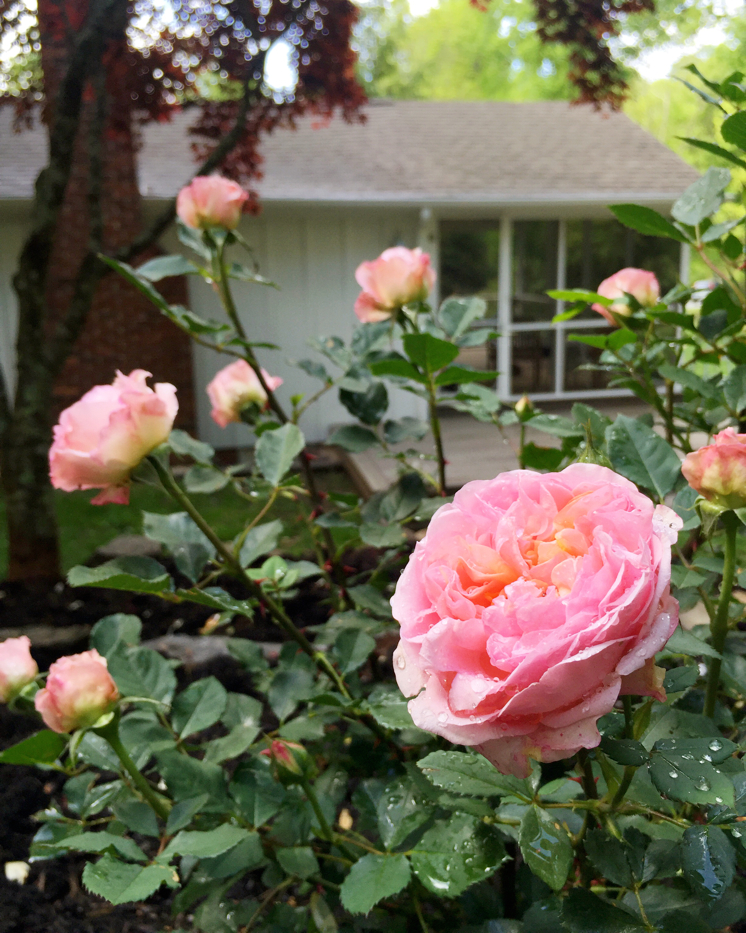 GET TO KNOW YOUR SPACE
Your space to garden may be as small as an apartment patio or as large as acres and acres of property. Whatever the size, getting to know your space is key to a successful garden and will require some important preliminary work, lots of observation and patience. Here are some things I've learned:
● Perform a proper soil test. Has this been drilled into your head so much that it's like, ugh enough already? Yeah, me too, but it is actually quite easy and will save you headaches down the road. Your local county extension office has soil testing kits and they might even be free. Cornell University also has comprehensive soil testing services (but it's a bit on the pricey side.) If you're trucking in compost blends from a local source, test that, too! You'd be surprised. I tested the compost blend we put in our raised beds and the P and K levels were off the charts.
● Know your climate zone, but also find your hot and cold "pockets" in your space which may make that part of the garden feel warmer or cooler.
● Identify problem areas such as: where a windbreak is needed, privacy concerns, water drainage issues, shady spots, dry/wet area, trees that may cause problems, invasive plants that need to be removed, possible concerns with wild animals (such as deer) and all that jazz.
● Be mindful and practice common sense stuff like asking permissions and calling power company before digging.
● Observe the sun throughout the year. Sometimes I feel like I'm getting in touch with my inner druid obsessively watching the paths of the sun in our garden, but, as you know, it changes dramatically throughout the course of the seasons. In our garden, which is surrounded on all sides by trees, this makes for tricky garden-design scenarios.
● Find local, reliable companies that can supply your materials. This took us a bit of time initially to find people who could deliver our stone, mulch and compost.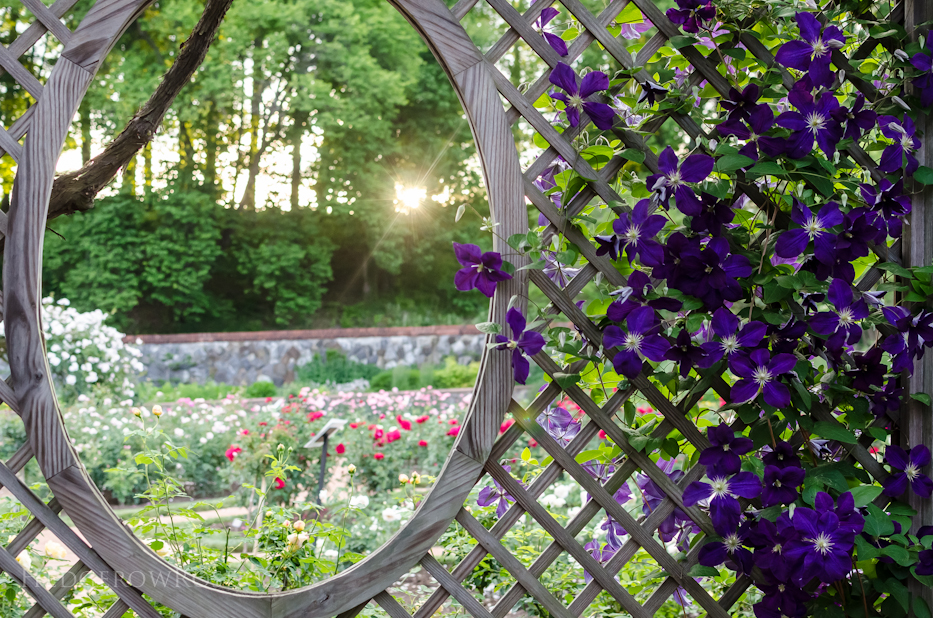 BUILD THE FRAMEWORK (Hardscapes, evergreens, etc.)
The framework of your space is what is often called the "bones of the garden" such as: fences, trellises, walls, rockeries/boulders/drybed streams/pea gravel, arches, arbors, decks, patios, paths, birdhouses, sculptures, fountains, benches, etc. I also consider evergreens (large or small) to be part of the framework of the garden as I do large shrubs and trees. I try to install as much of the framework as I can initially even if it seems boring because this is what will hold your garden together and give it shape even in the middle of winter when nothing is blooming.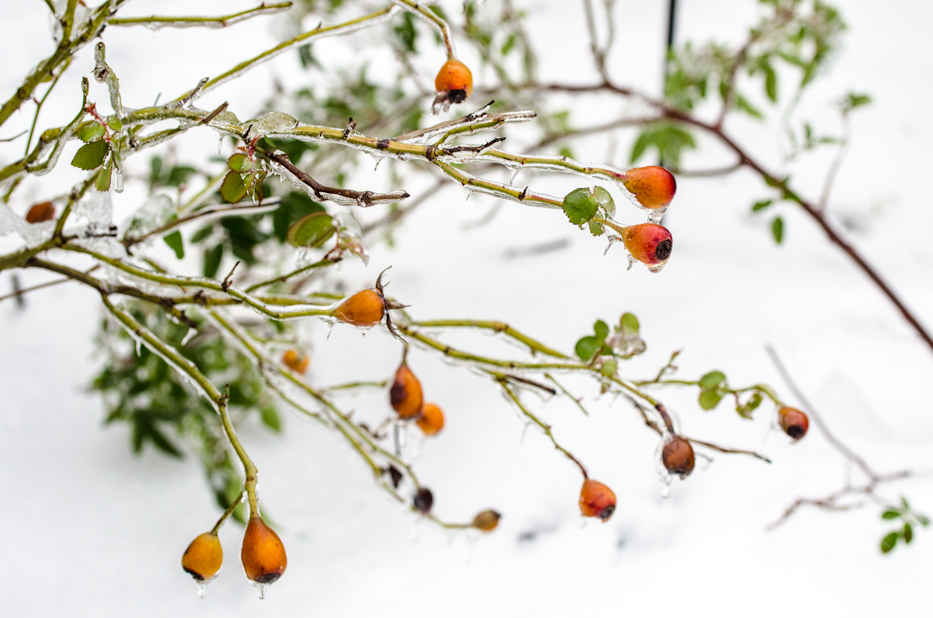 PLAN(T) FOR WINTER
Some valuable garden design advice I received years ago, when I moved to Pennsylvania from California, was to first and foremost, plan and plant for winter. Planning for winter is sort of a part B of the Building the Framework step because if you've already considered your hardscapes, then you're well on your way to having a garden that looks nice year-round. But when it comes to choosing your plants, here are some things to consider:
● Does it have interesting bark (texture and/or color)?
● Is the structure of the plant unique when the leaves are gone?
● Does it produce colorful berries or interesting seed heads?
● Is it evergreen?
● Does it bloom in winter?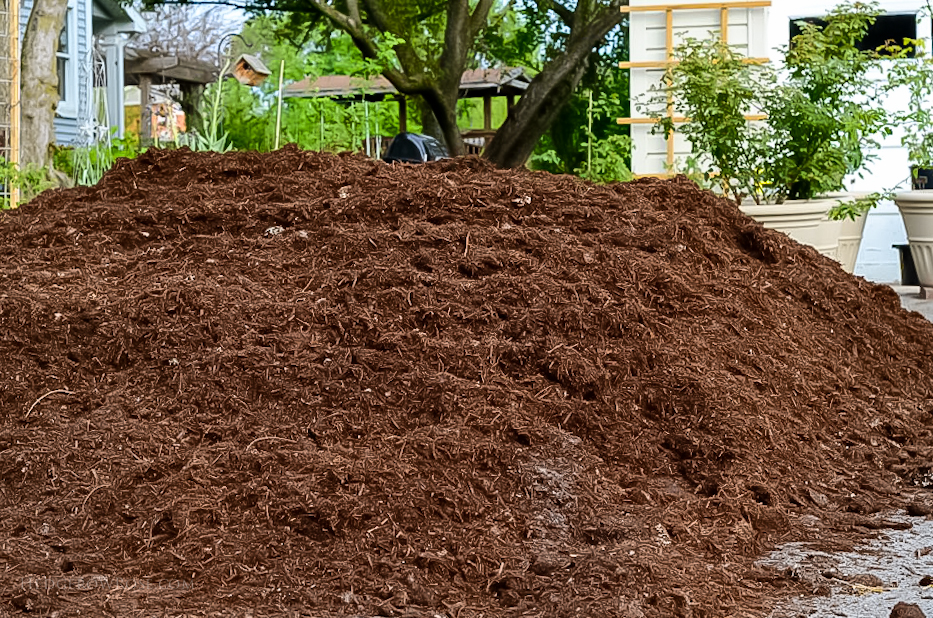 INVEST IN YOUR SOIL AND PREPARE FOR THE LONG HAUL
● Building up your soil is the best investment you can make in your garden. It takes time and money but is SO WORTH IT. Get that soil test. Make necessary adjustments to pH and other nutrients. Invest in compost deliveries!
● Consider planting the things earlier on that will take longer to establish and yield such as asparagus and fruiting plants. You'll thank yourself down the road that you did that right off the bat.
ACQUIRING PLANTS
It's really easy to get caught up in the rush of excitement when plant shopping and purchase something that is ill-suited for your garden. I have done that plenty of times myself! These days, since I carry my iPhone everywhere I go anyways, I google a particular plant cultivar right there in the store and check it's requirements as well as looking at images of it before purchasing. And, of course, if I'm shopping online, I do the same thing: fact check it against other sites, such as HMF or Dave's Garden. Some other tips when acquiring your plants:
● Make sure that the plants and anything else you're adding to your garden are safe for your children and pets. There are also some things you might want to avoid, like, for example, if you're living in So Cal, maybe you don't put in that water-hogging lawn. And it would be wise to make sure you aren't introducing something that's invasive to your garden. That kind of thing, you get the gist. Outside of that, keep in mind that plants come in and out of fashion just like anything else. (Remember the ornamental grasses craze?) So I say, grow what you love and the heck with whatever "experts" or magazines are telling you to put in your garden.
● "Passalongs" may be inexpensive or free, but they're not always a good thing. You may end up with a real garden thug that quickly takes over your garden. Fact-check it first before bringing it home.
● Plants on discount! I know some people will disagree with me because buying a plant that's been put on sale at your local nursery may mean you end up with something that's got a lower survival rate. But! I've found some great plants for next to nothing this way! So I guess I'd say just use common sense when shopping the sales. PS: I do this when shopping for fall bulbs, too. I purchase in advance the ones that are unique or know will sell out quickly, but for bulbs like narcissus I just wait until they get marked down before buying.
● When it comes to growing edibles, consider the cost/effort ratio, i.e. what is going to cost a bundle at the shops that you can simply grow yourself. You might also want to include fruits/veggies that are hard to find that you enjoy. For example, we like to grow alpine strawberries which don't transport well but are wonderful in a home garden. And, of course, grow what you're actually going to want to eat!
● Propagate your own plants (be mindful of patents) and save seeds.
● Join a local plant society. Get involved in a Master Gardener program.
● Shop plant collections! There's no shame in purchasing a pre-planned collection of plants from your favorite nursery. Collections are curated to fulfill specific light, water and size needs as well as offering a planting scheme to tell you where to put what. This is a great jump-off point for new gardeners.
● Space properly, i.e. keep in mind the mature size. If I had to name my biggest fault when it comes to garden design, this is it! I always tend to forget how big something is going to get, and then I'm like, "Uhh, what do you mean you didn't want this rose to eat the house? No? Not good?"
● Start with younger/smaller plants and grow them on. Takes some patience, but it's a real money saver.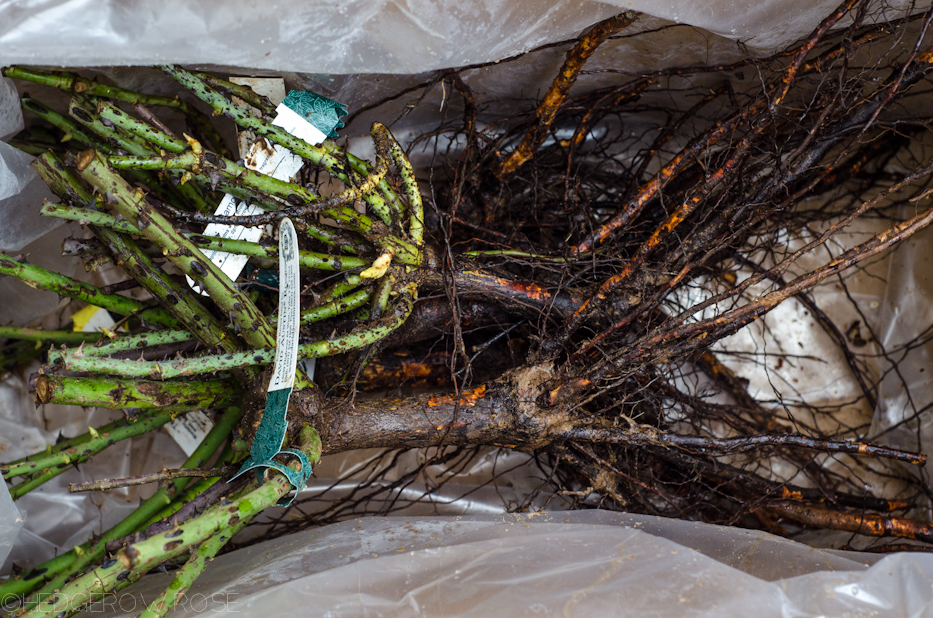 SHOPPING FOR ROSES
● SEE TIPS ABOVE. But also, visit local rose gardens (hopefully ones that don't spray for pests or disease) and see what is growing well in your climate. Reach out (and join!) your local rose society. You'll learn so much from fellow members and probably get some free roses out of the bargain.
● Research the rose before you impulsively buy it. This is way easier said than done, boy don't I know that. You'll save yourself the headache and money, though, if you do a bit of research first to make sure it's actually going to be a keeper.
● I like to reserve roses I know I'm going to want and that may sell out quickly, sometime in January for the following spring delivery. I try to get roses on their own-roots if possible. See my ROSES 101 page for more details on this stuff. 🙂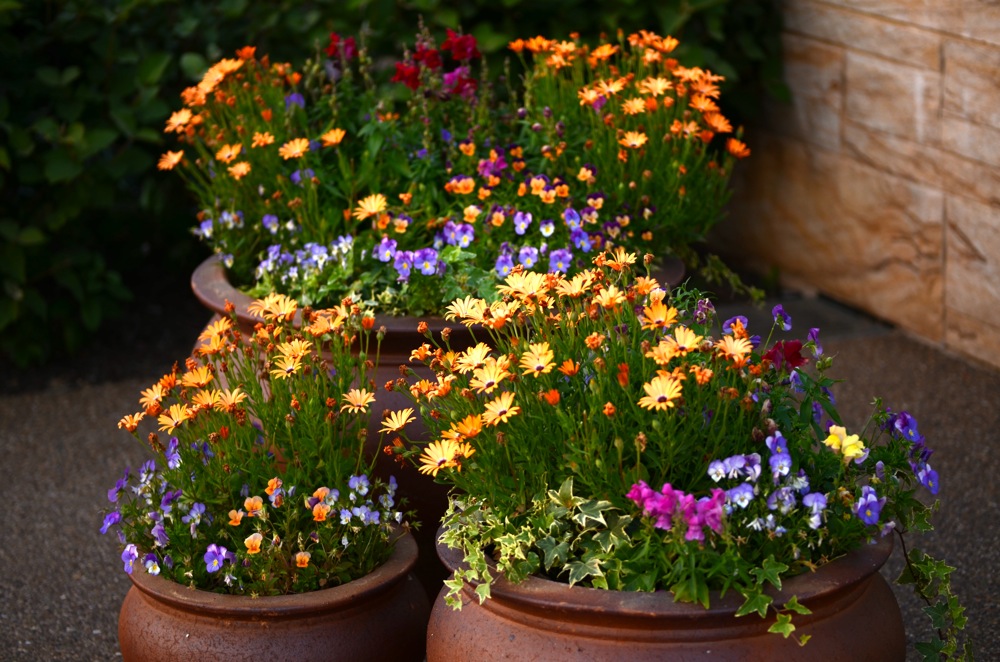 TIPS FOR RENTERS
You're renting and yet you want a beautiful garden. I HAVE SO BEEN THERE. In fact, if you're new to this blog, you may not know that all the posts from the first 5 years or so are from the garden at our rental house. I also spent many years in many apartments in San Diego that I managed to have small gardens at so I'm here to tell you that you can make it work, but I do have a few tips to share.
● First, I guess it goes without saying, check with your landlord before you do any major changes. Chances are good that they will be excited about your plans and want to help you see it through.
● See if your landlord will be willing to pay for plants, soil, mulch etc. if you do the labor.
● Grow in containers!
● Propagate your favorite plants so you always have a "back up" in case you need to move (and leave plants behind.)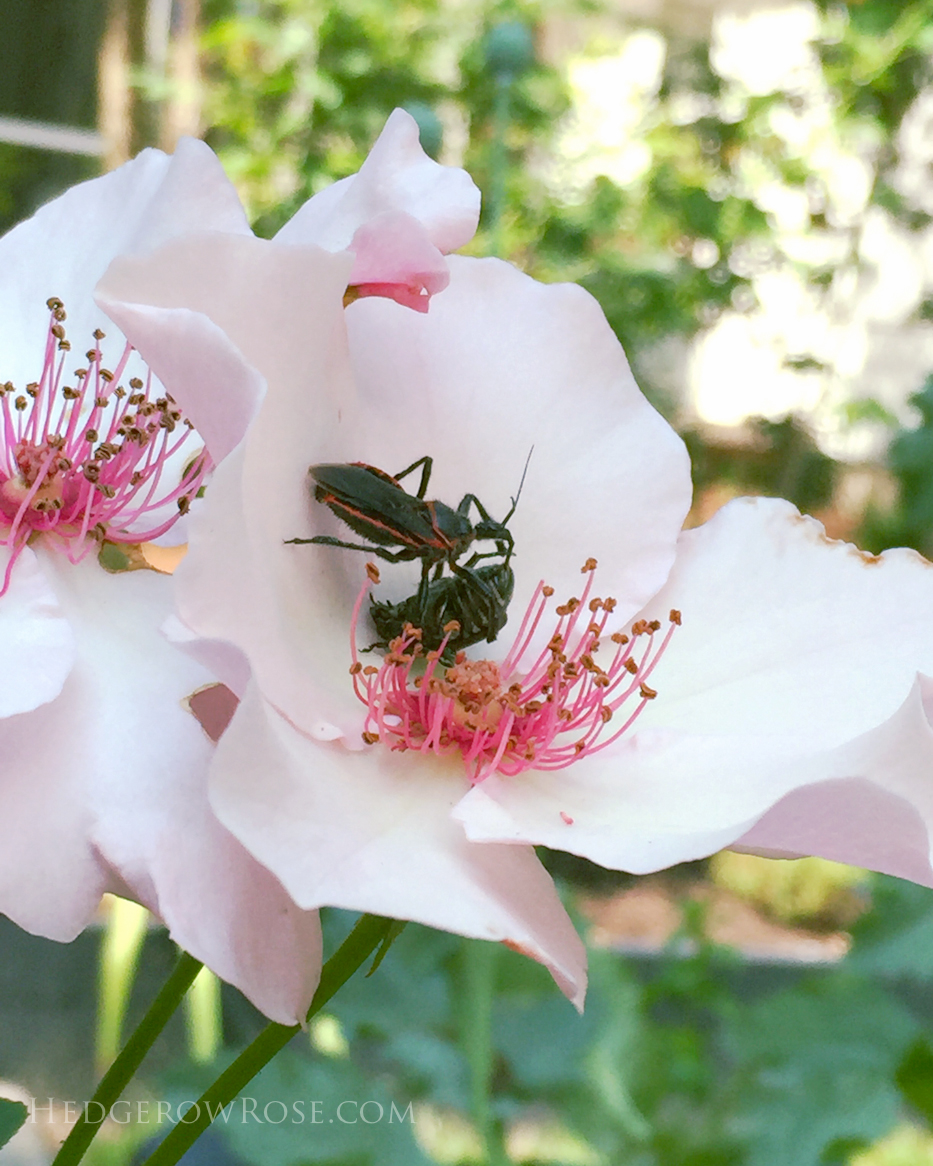 ENCOURAGE A NATURAL BALANCE
If you're been reading my blog, then you know this subject is very near and dear to my heart. When people ask me why I don't spray my roses, my bland answer is because I'm lazy. But, the truth is, it has nothing to do with that. I just think it's better in so many ways to avoid pesticides which I've written specifically about here and here. It takes patience and a bit of work initially to build up your beneficials but I think you'll be happy you put in the effort.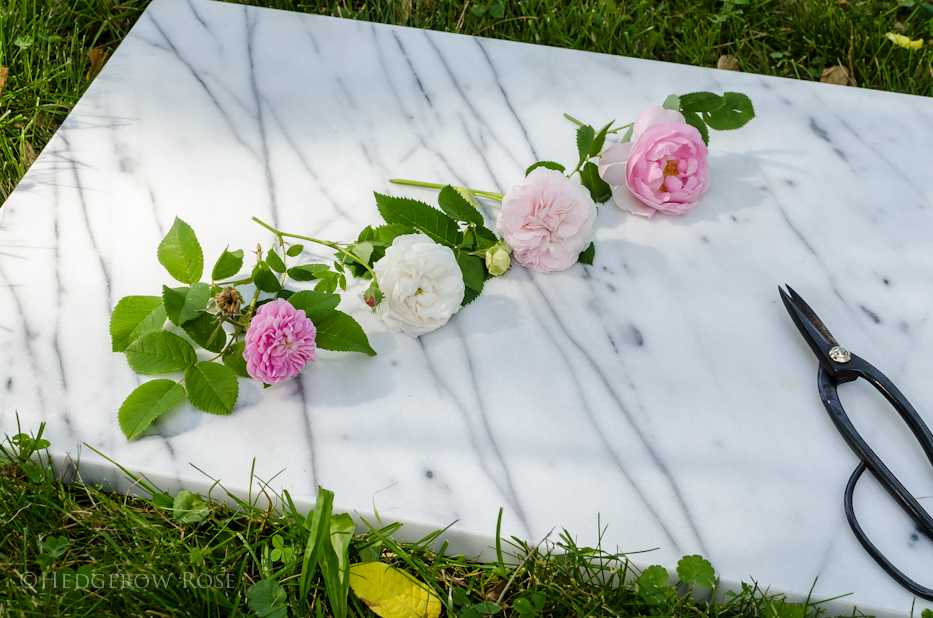 DOCUMENT
● One of your greatest gardening tools is your camera! Take photos of your garden throughout the year to see where attention is needed. I like to go through my photos in the winter when I'm doing my planning. It definitely helps with the winter doldrums.
● Save the labels of the plants you've acquired to refer back to. I know some gardeners have developed a really nifty filing system for this but I just tuck them in a flower pot in the shed and call it a day.
● Save the seed packets for same reason–and it's helpful to jot down when you sowed them to refer back to for next season.
● Keep a journal (or a blog!) Share your photos on your favorite social network. (It's a great way to meet other gardeners from around the world.)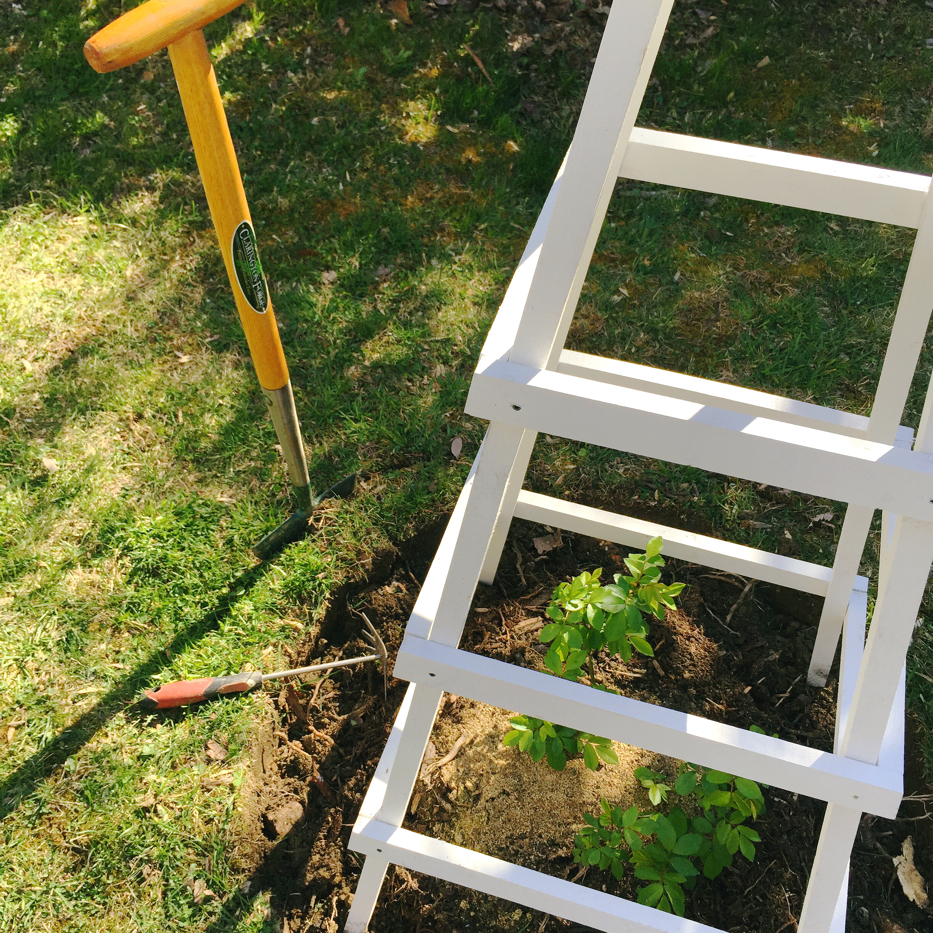 TOOLS AND YOUR HEALTH
Invest in good tools. Treated well, they'll last you decades. Nice quality used shovels/rakes/etc can often be found at flea markets. I found my favorite shovel at a yard sale for $5! Keep your pruners sharp and clean. Save yourself a melt down and get a hose that doesn't kink. Buy a sturdy wheelbarrow. Find gloves that fit you well and wear them every time you're gardening to protect your hands. Get yourself a pair of muck boots with tread. Don't leave your rake lying in your yard so that you won't accidentally step on the tines causing the handle to swing up and smack you in the forehead. I might know a little bit about that. 😉 Make sure you are up to date on your tetanus shots and wear sunscreen and a hat!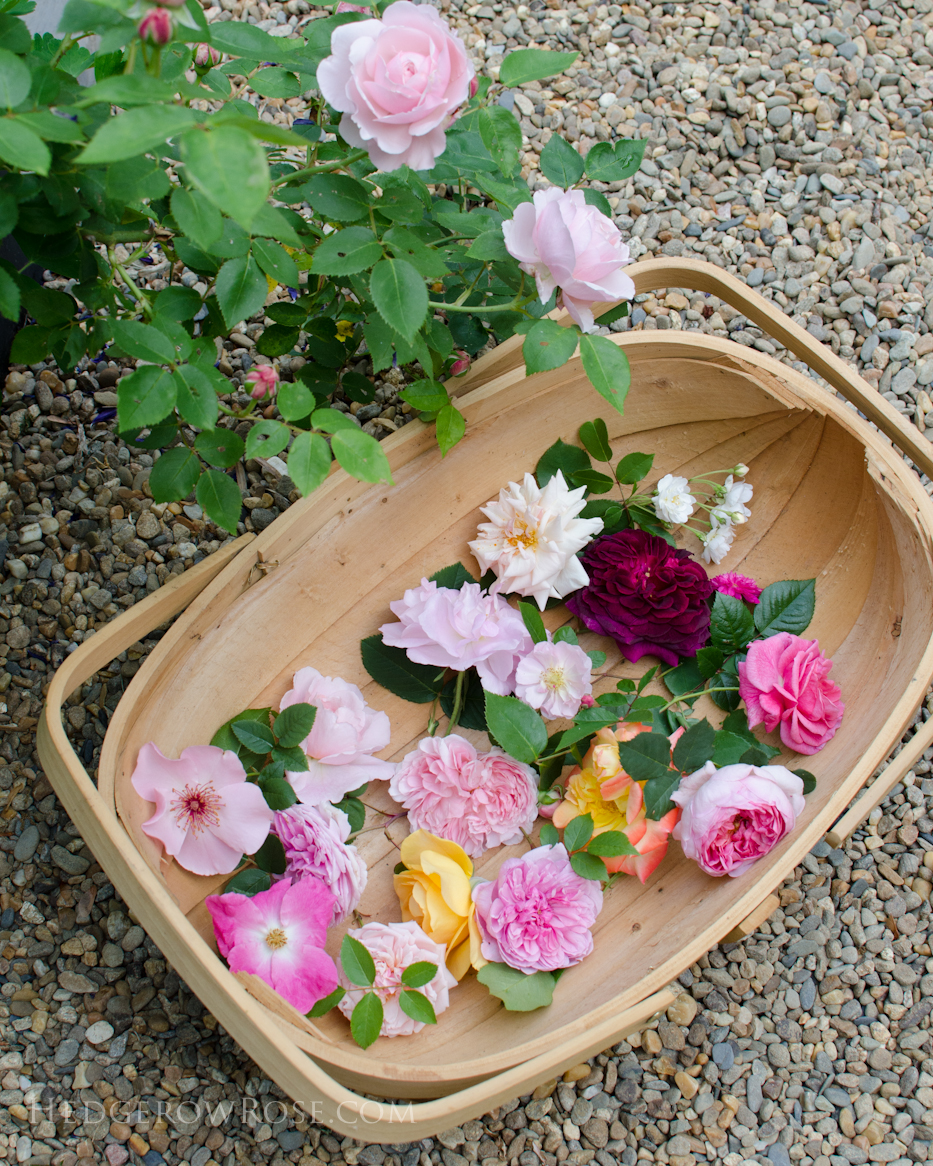 BE GENTLE
Be gentle with yourself and with the environment. You're going to make mistakes. You're going to accidentally kill things! It's ok to change your mind and move plants a gajillion times before you find a place for them you like. If you're going to use pesticides/herbicides do so carefully and cautiously. Think about your neighbors and be respectful of them when planning your garden (i.e. maybe don't plant that mountain ash tree where it's going to drop berries all over your neighbor's parked car.) On the same token, plant your garden in a way that might bring someone joy, like that big row of tulips along the front sidewalk for people to see on their way to work, donating extra veggies to a local food bank, bringing cut flowers to your child's teachers, your church and neighbors. Now, more than ever, we need to be gentle with ourselves, others and the environment. Tending a garden is balm for the soul and a wonderful way to express an act of kindness. My final tip? Just start. The world needs more gardeners.
OK readers, now I throw it out to you: What kinds of things have you learned as a gardener that you would like to share with someone who is just starting out? Favorite plants? Things you wish you hadn't planted? Your favorite tool? Best design tip? Worst mistake? 😉 Let's have some fun!