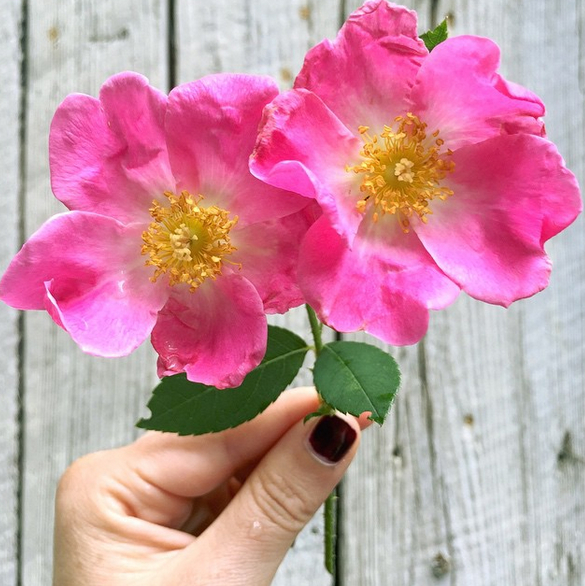 I think these were the exact words I gave to some landscaping crew that came by to help us with the dreaded rockery this morning. Yes, I hired out for landscaping help and I'm not proud–this part of the garden was a nightmare. Groundcovers like Pachysandra, Liriope and Vinca? They are the worst. All their little viny roots and stems wove a tangled nest throughout the rocks (also mingled in were some ferns and daylilies which are swiftly becoming my nemesis in this garden.)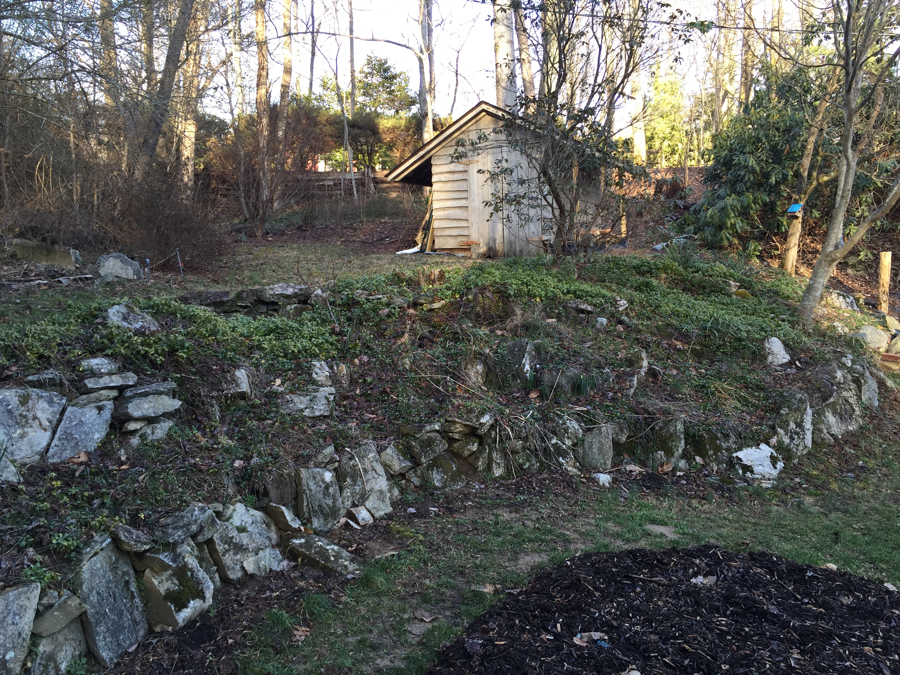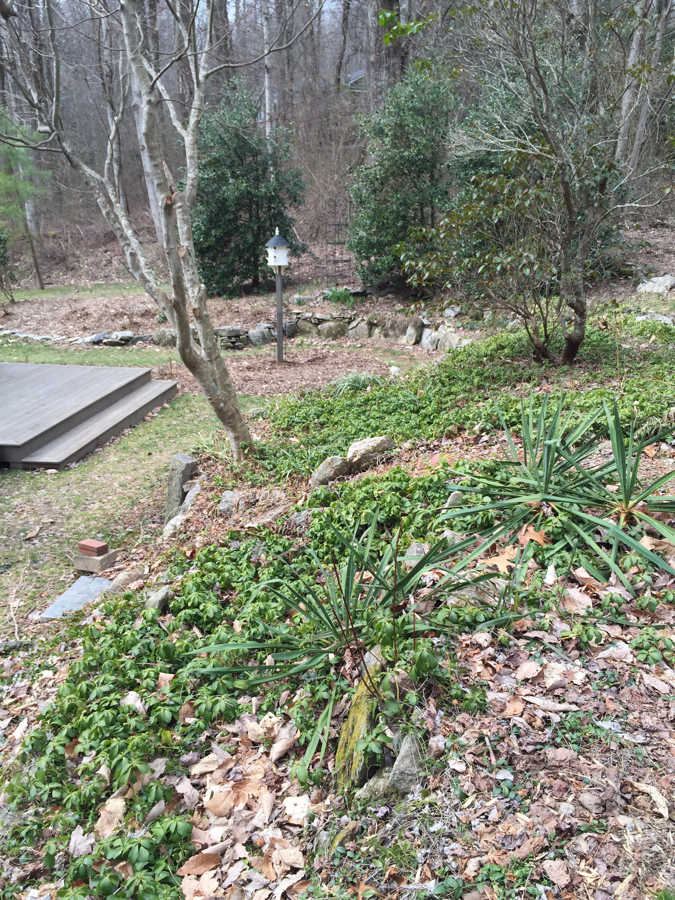 The photos above were taken a few weeks ago…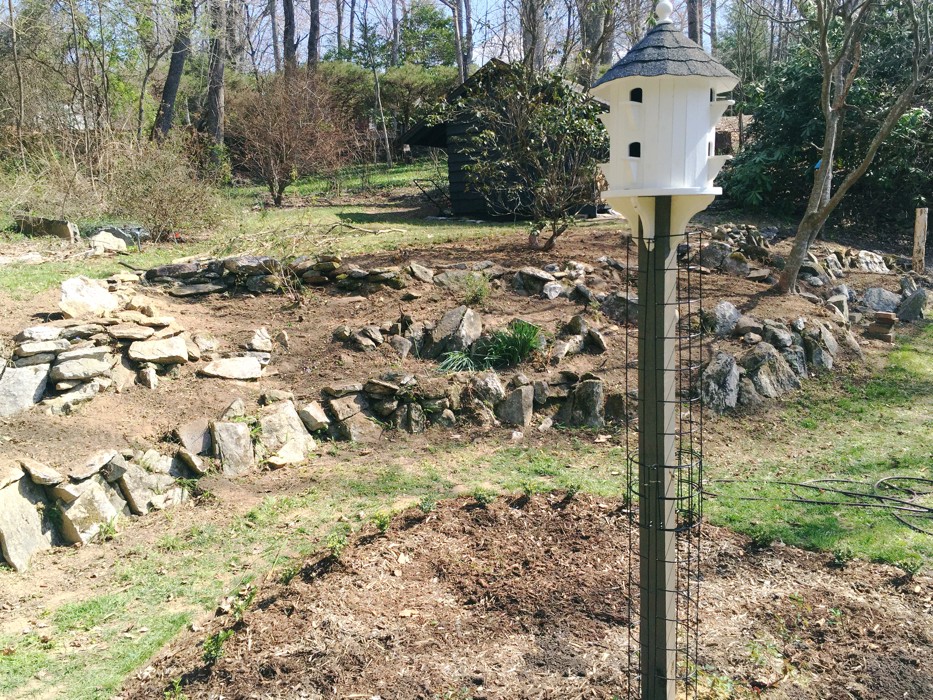 …and this one I snapped right after the landscapers left. Notice the shed reno? There is one rose in this bed, pretty sure it is a 'Betty Prior', which until today was getting choked to death by these groundcovers. Is it weird that I think I actually felt a sigh of relief come off of Betty when they started digging everything out?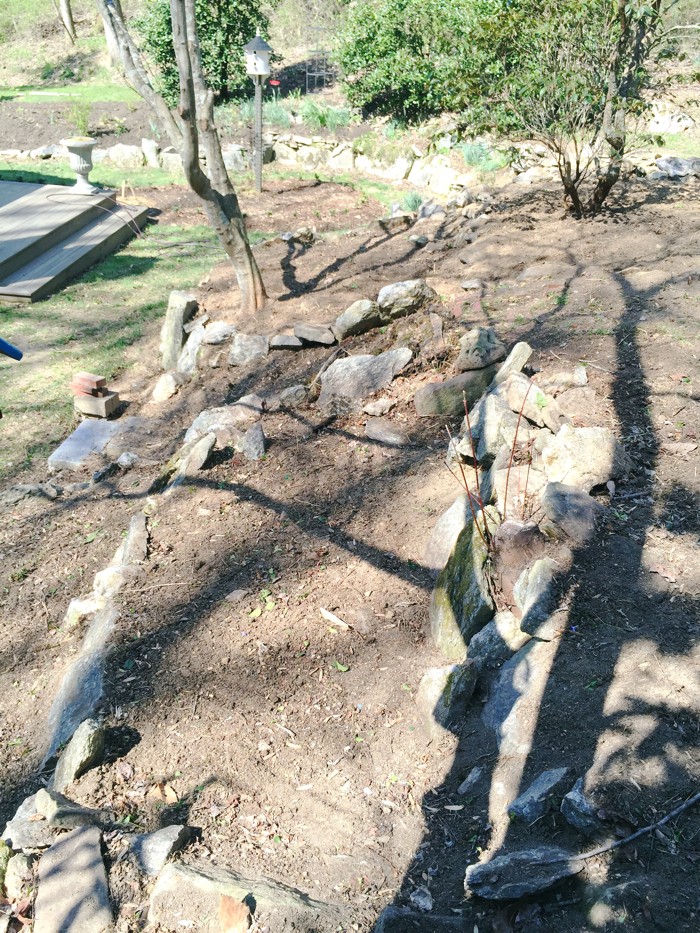 We still need to shore up the areas where rocks and soil have come down and clean up a bit, but then it will be ready to be planted out with pollinator-friendly perennials and self-seeding annuals.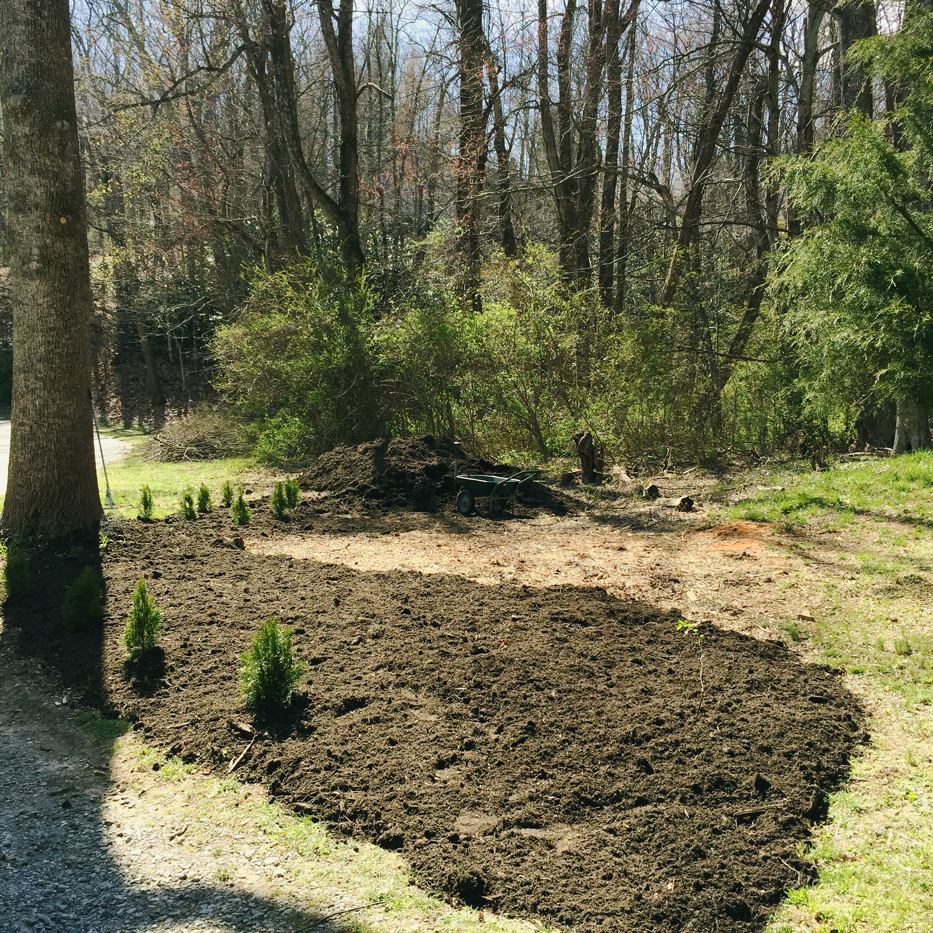 In other news, we recently had 14 yards of compost delivered which I've been chipping away at. Our township does this thing where they compost all the leaves and branches that they collect in fall and all you do is pay a delivery fee, basically. We were too late in our arrival last spring to get in on it but I'm glad we can, now. What a money saver! I'm using it to help expand the beds in the garden but see that space in the photo above? That area, including where the Emerald Green Arborvitae is, was once entirely infested with Japanese Knotweed. It took us all last year to eradicate it. That was, quite simply, a soul-crushing job, and I still find tiny bits of knotweed trying to pop back up. Argh! Anyways, this area will eventually get planted out with some shrubs but for now it's going to be the future sight of this summer's sunflower patch. (In the background of this photo is the brush that we've been clearing. It's mostly multiflora roses. There's a forest back there somewhere!)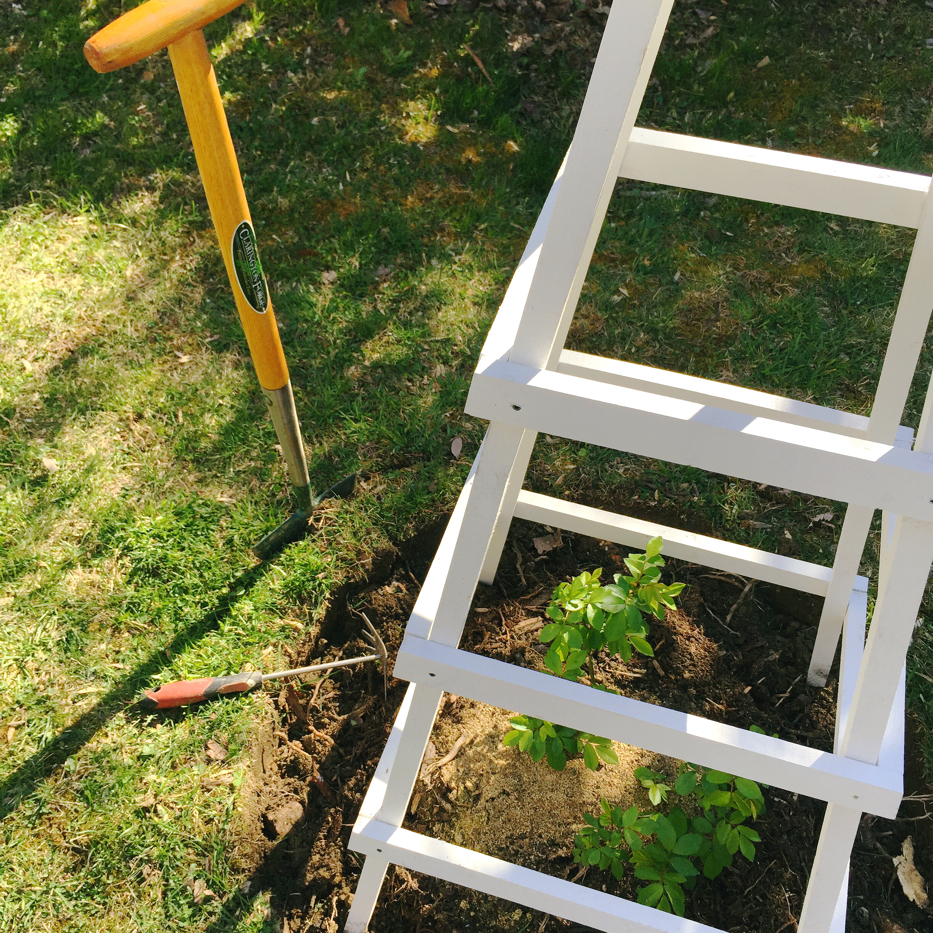 I've gotten a couple of questions about the edger I use so here's a photo of it as I expand the little bed around my 'Sally Holmes' rose. I like to work in approximately 6″ sections cutting them into pieces with my edger so they're easier to lift.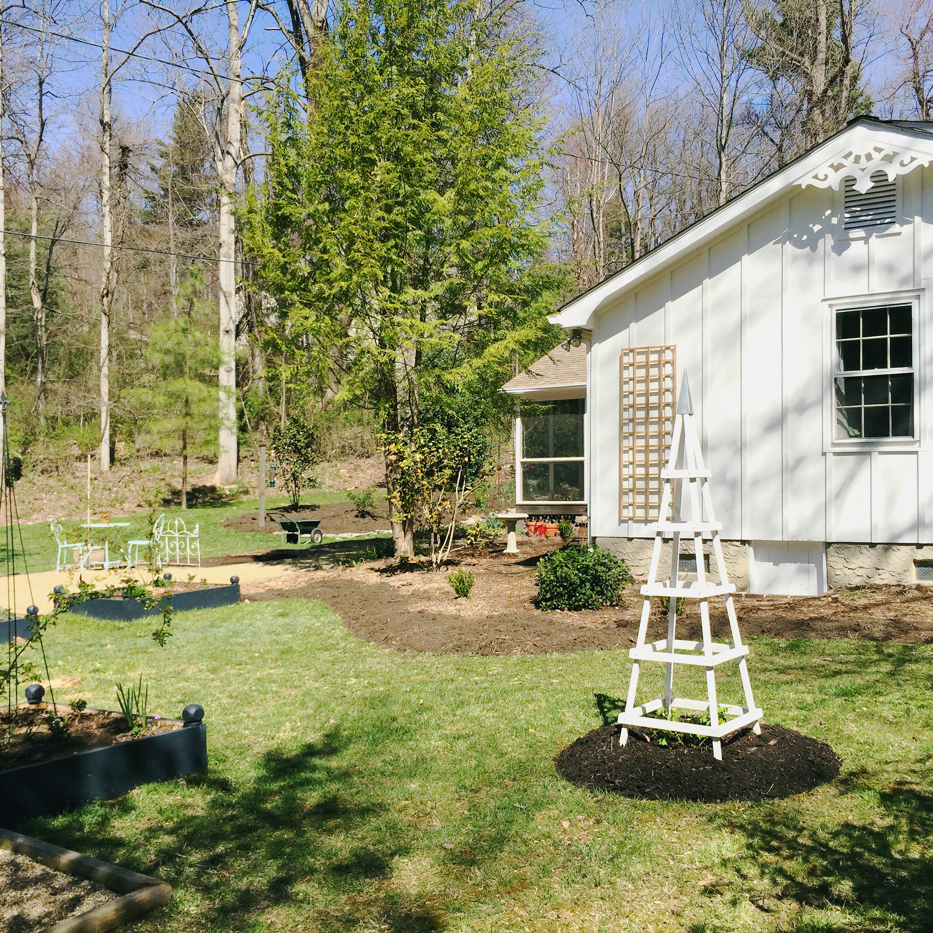 Sometime I shake off the soil and discard the rest and sometimes I take it all to an area of the yard where I need fill. I backfill where I removed the lawn pretty high, like this giant donut seen here around the Sally Holmes rose, because the compost compresses very quickly.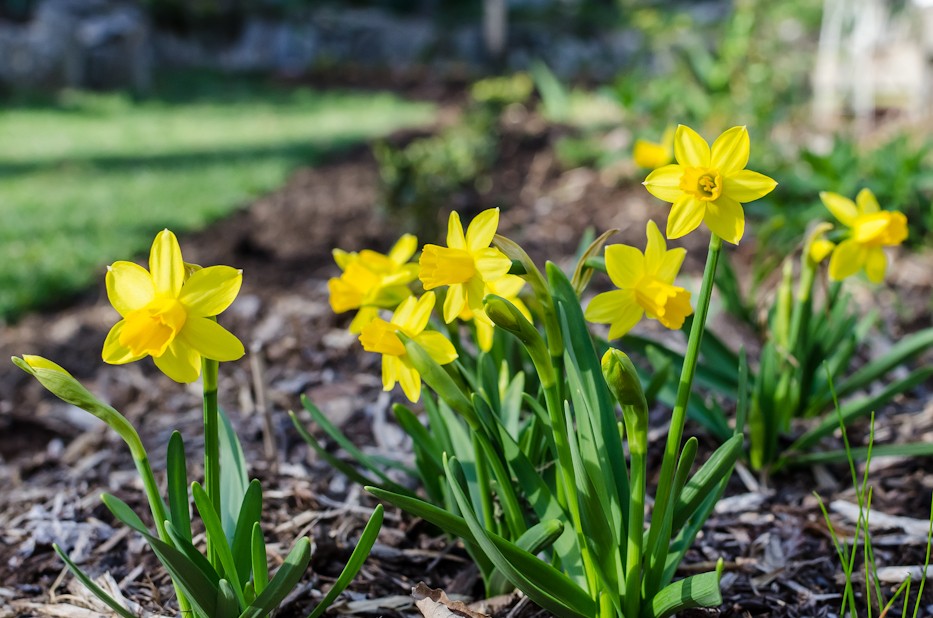 If you were in the path of that winter storm we had last week how did your garden manage? We had some frost damage to some of our roses but it wasn't too bad. Now that the weather has warmed again, they seem to be recuperating and the dillies are springing up like crazy! The bears are back, too. I know because I didn't bring the bird feeder in the other night and he basically destroyed the hook and part of the post to get to it. So yeah, between piles of compost, landscaping work and rogue bears we're having a real spring experience over here! 🙂