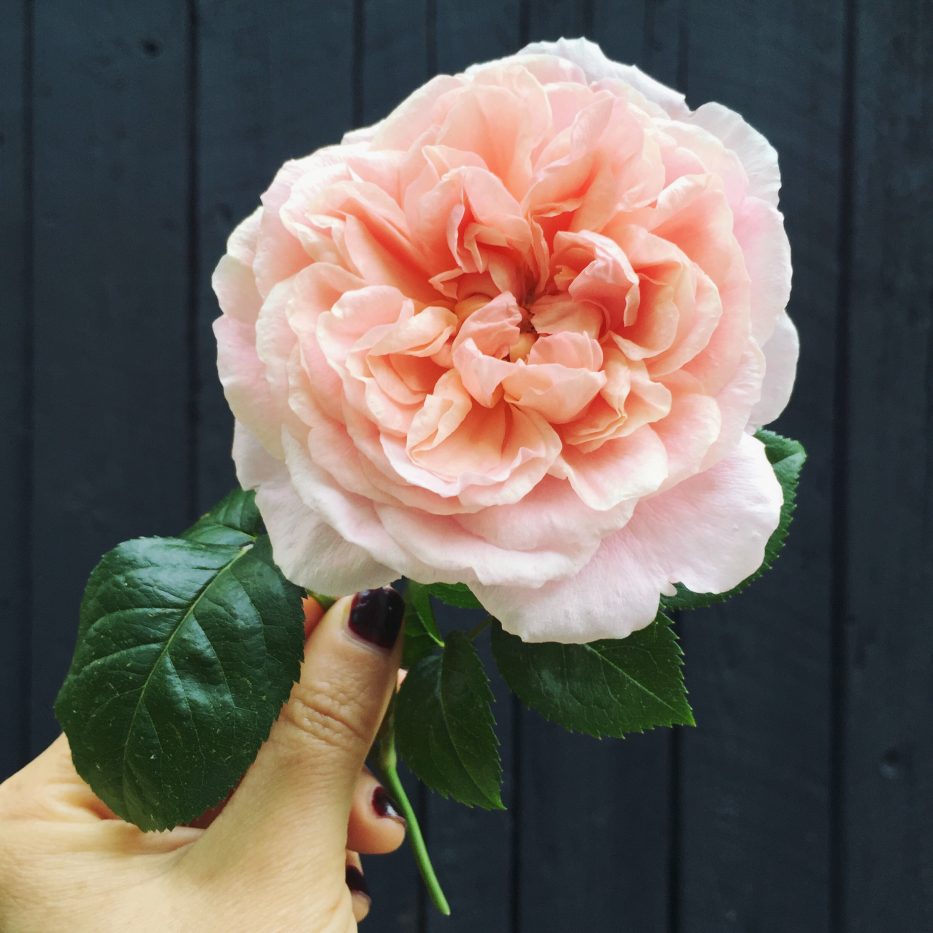 Hello Friends, it's been a little while and I hope this post finds you all well and enjoying your spring!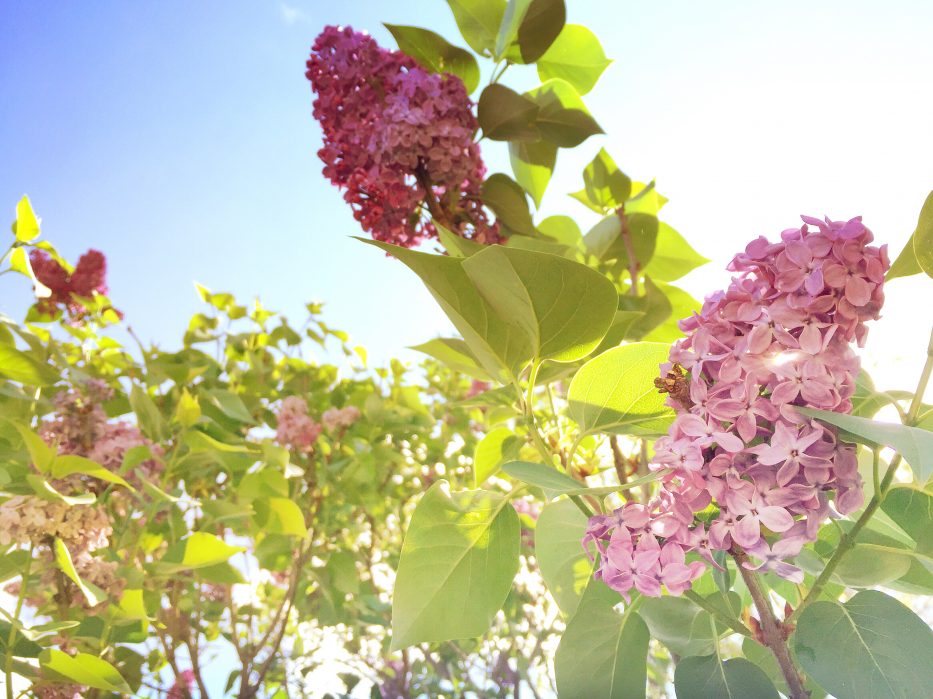 We've been chugging right along with work, neverending house repairs and gardening. I love this time of year, seeing the perennials emerge and the buds unfurl. On our walks, we take time to sniff the lilacs, admire the dogwood blossoms and gaze in amazement at how quickly the forest greens up after a string of warm days. We're also so relieved that our home got it's new paint before summer hit it's stride–one less thing to worry about!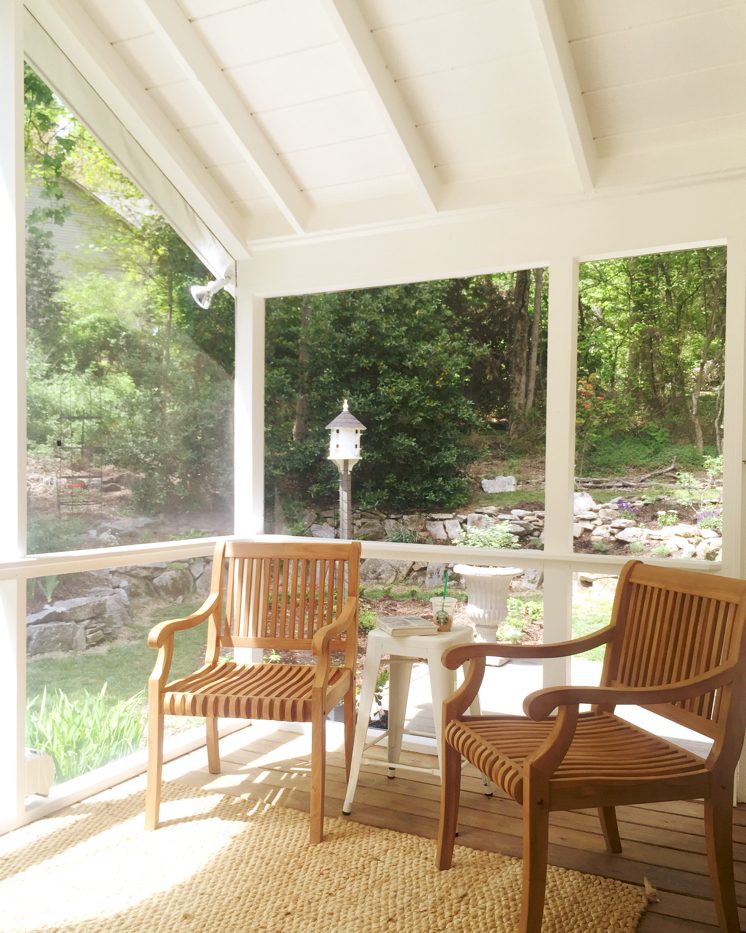 Now that the porch isn't a moldy nightmare, but fresh and white, I've been spending a lot more time out here. I'm thinking about painting the floor white, too. Too much? Thoughts?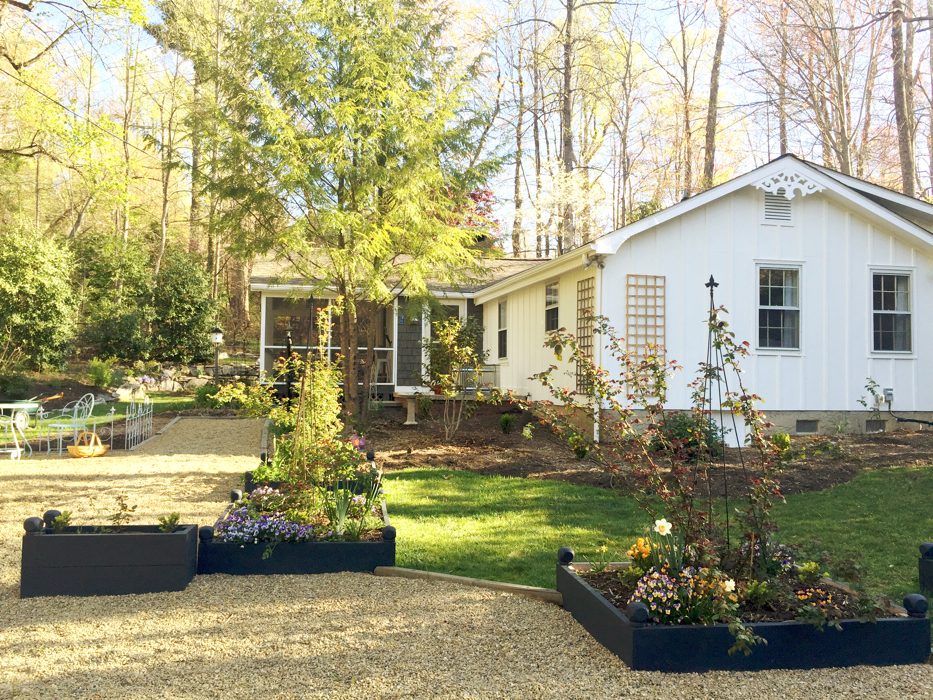 I know I said recently that I wanted to keep the lawn on the other side of these beds but I'm already thinking that's a bad idea. They have been getting terribly messy from mud when it rains and grass clippings from when we mow the lawn. I see more gravel in our future!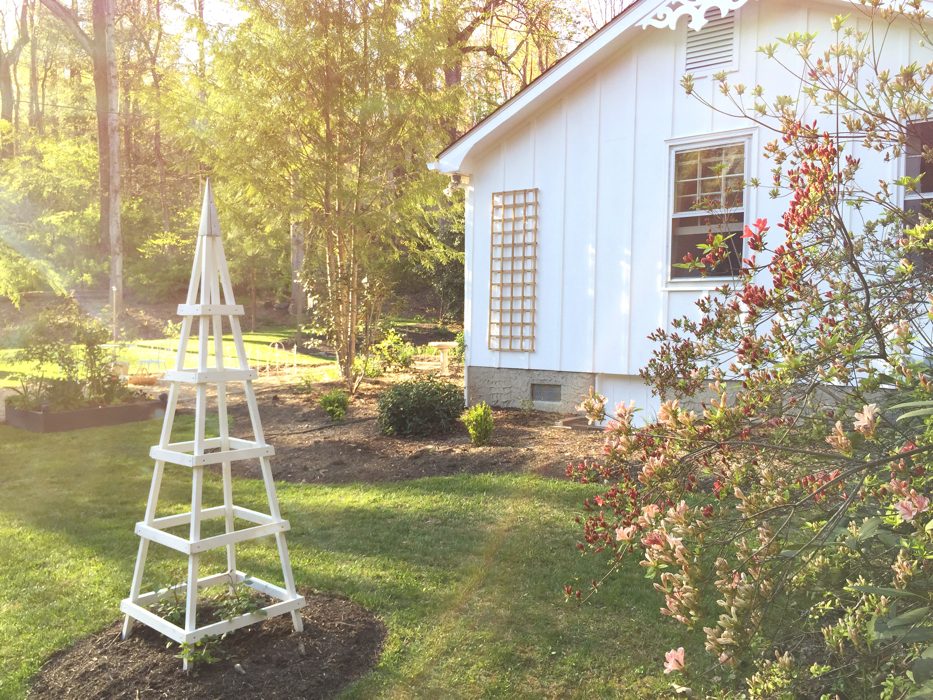 We're going to be adding a few more trellises as there are actually several climbing roses planted there (can't quite see them, yet) and I want this whole front part to be covered in roses. 😉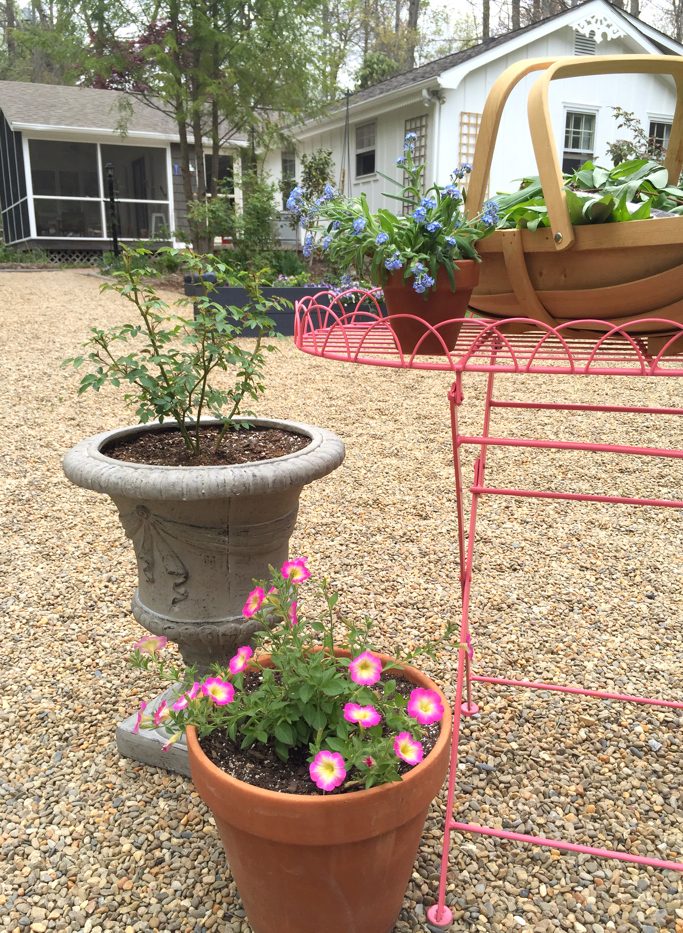 Not long ago, I watched in horror as the UPS guy backed the truck up to about an inch away from the raised beds before finally slamming on the brakes. Soooo, now we have the whole graveled section really blocked off and I painted this wire table hot pink so it would be really noticeable! (Those forget-me-nots and trug were a gift from a neighbor.)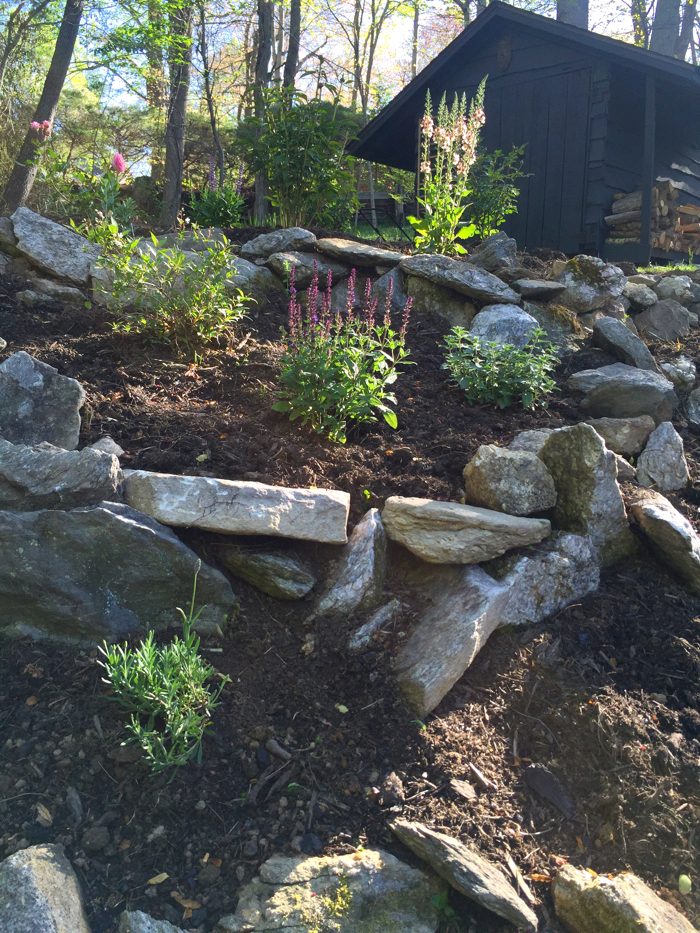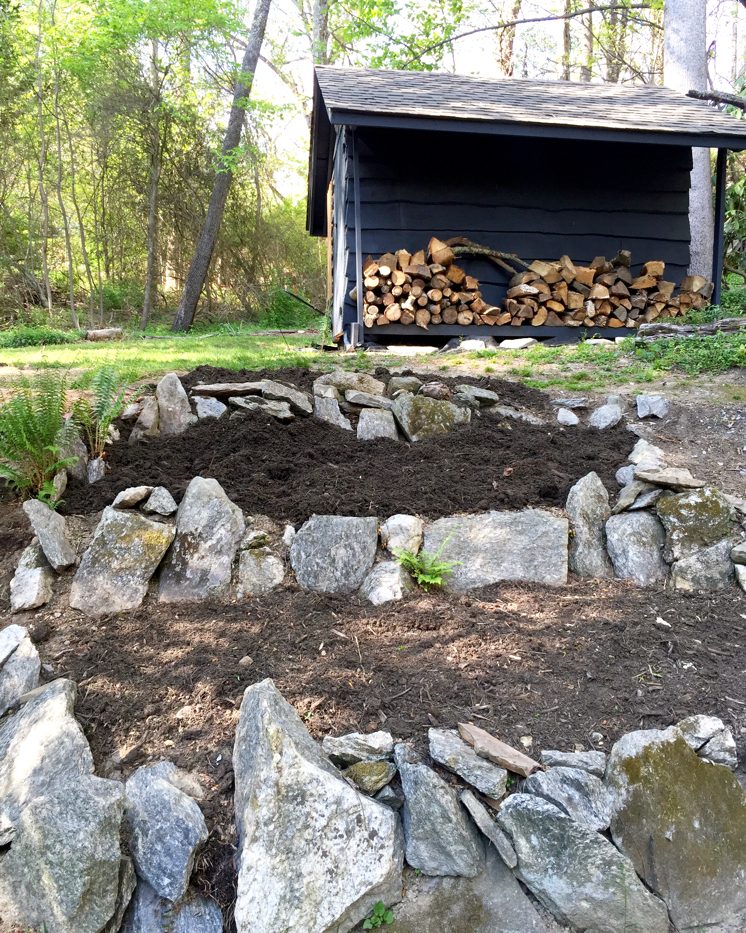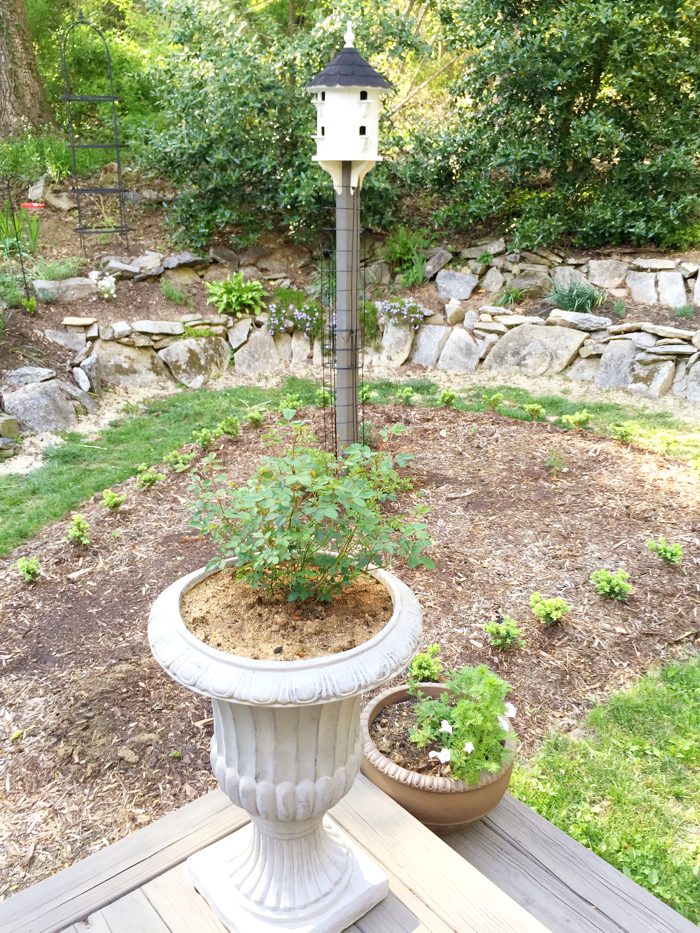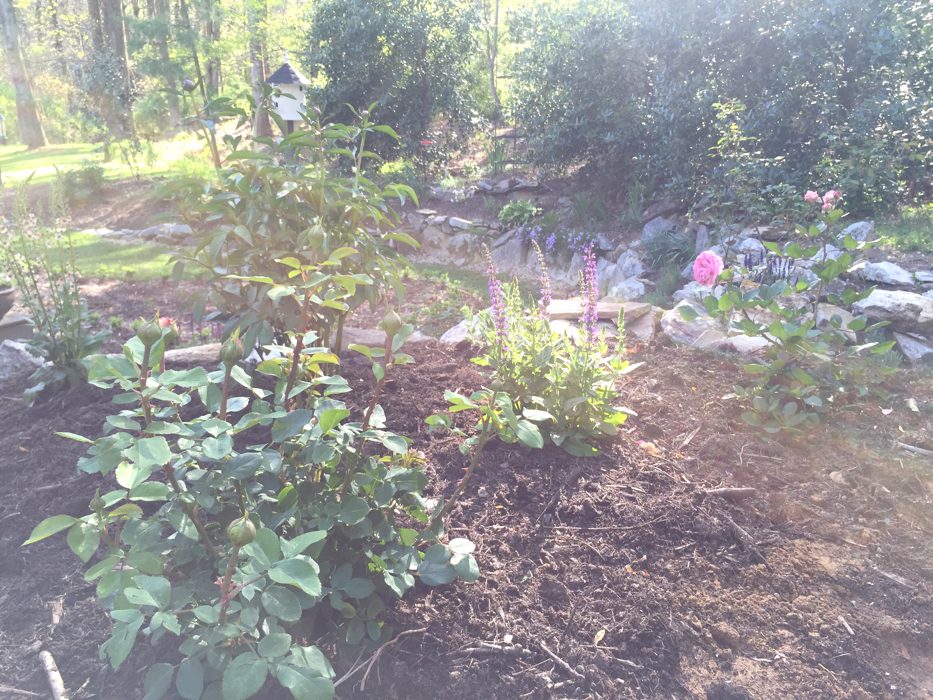 Our yard is coming along but I joke that it's just a "mulch garden" as we have yet to really fill it with plants! Planting the flowers, besides the $$$, is the easy part, but we're not quite there yet. I have to keep reminding myself that these things are a process but, admittedly, I am not the most patient person when it comes to stuff like this. I have a picture in my head of how I want the garden to look but the hard part: laying out the beds, paths, gravel, hardscapes, etc, takes time. We've managed to continue our work on the rockery, but it's been slow going as there is still so many roots from the groundcovers still in the soil wreaking havoc. A little bit of progress every day.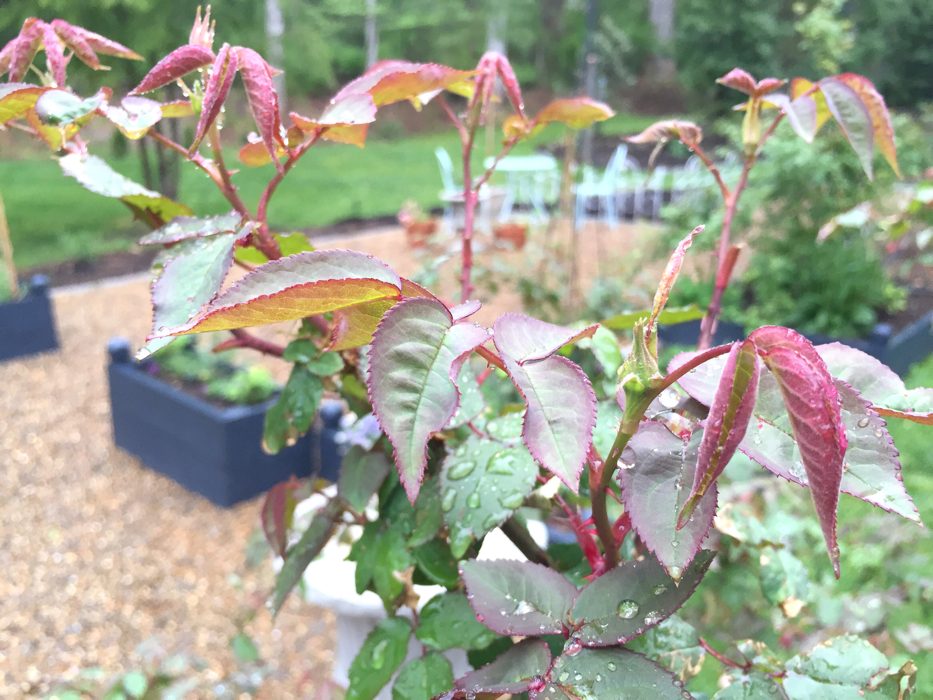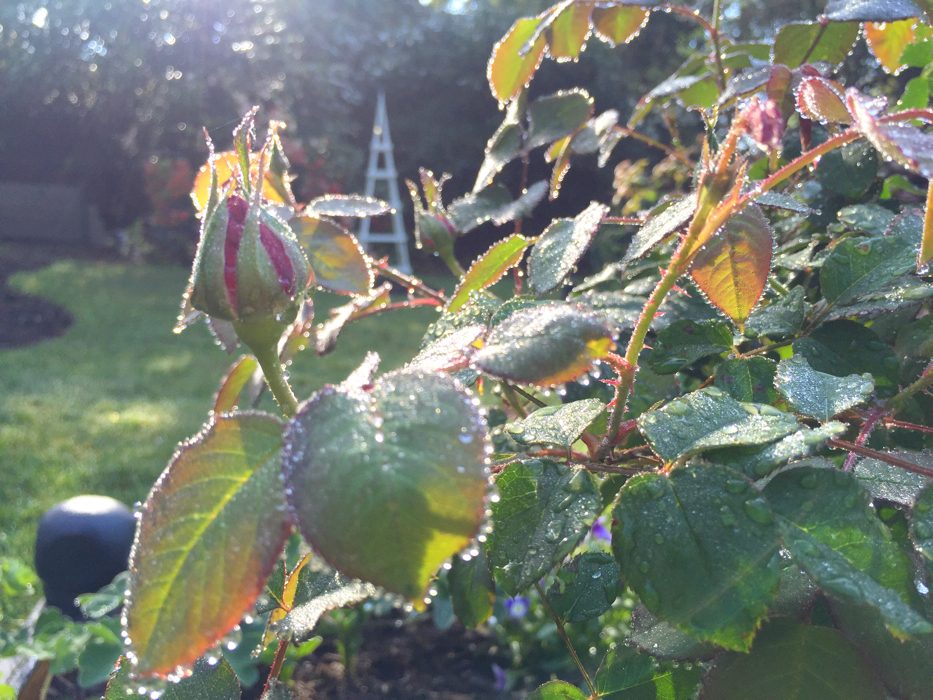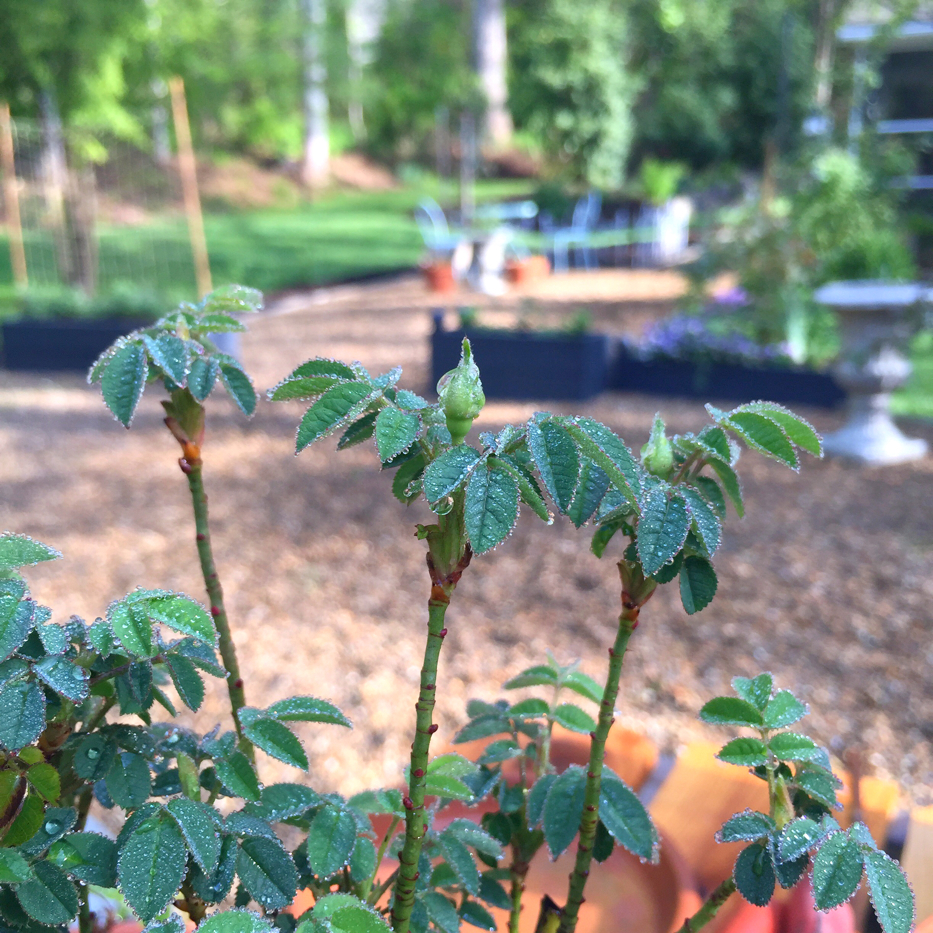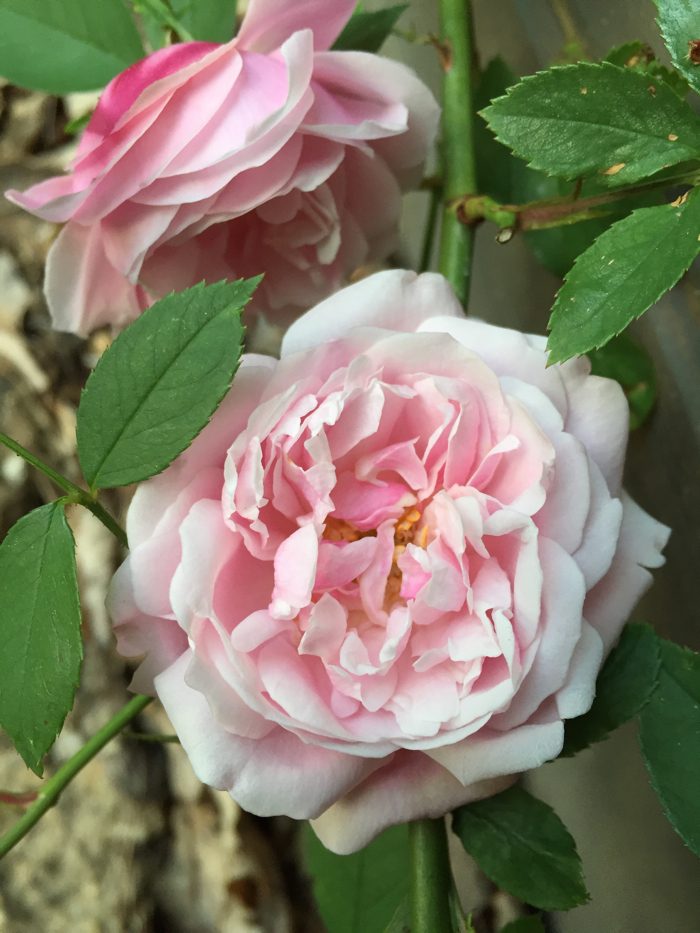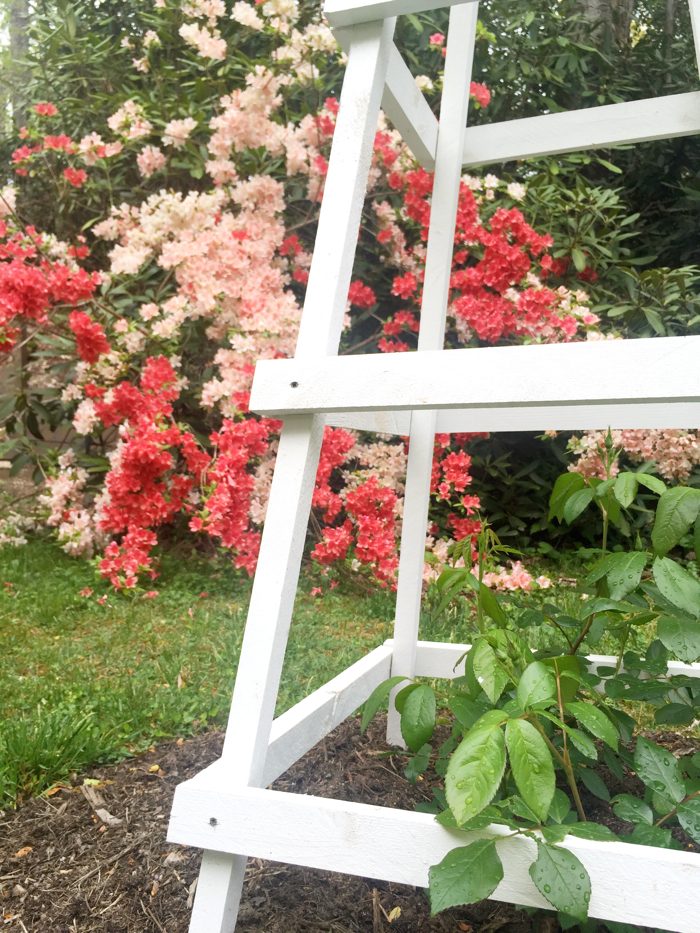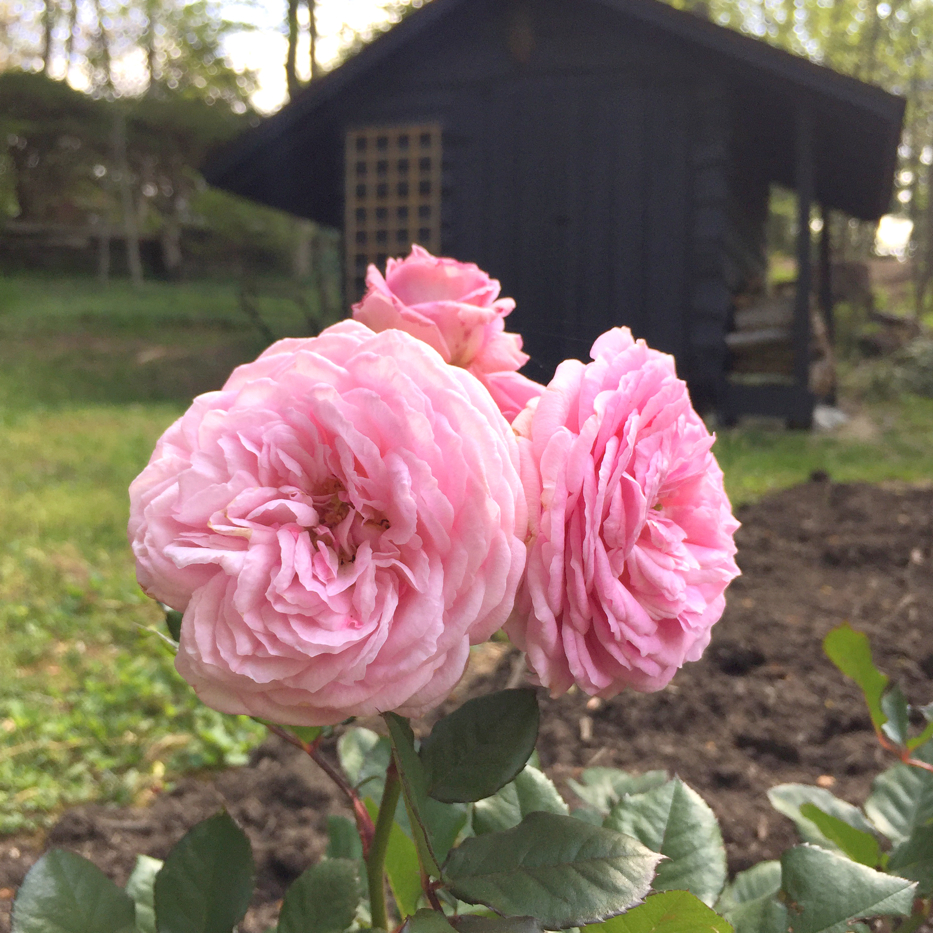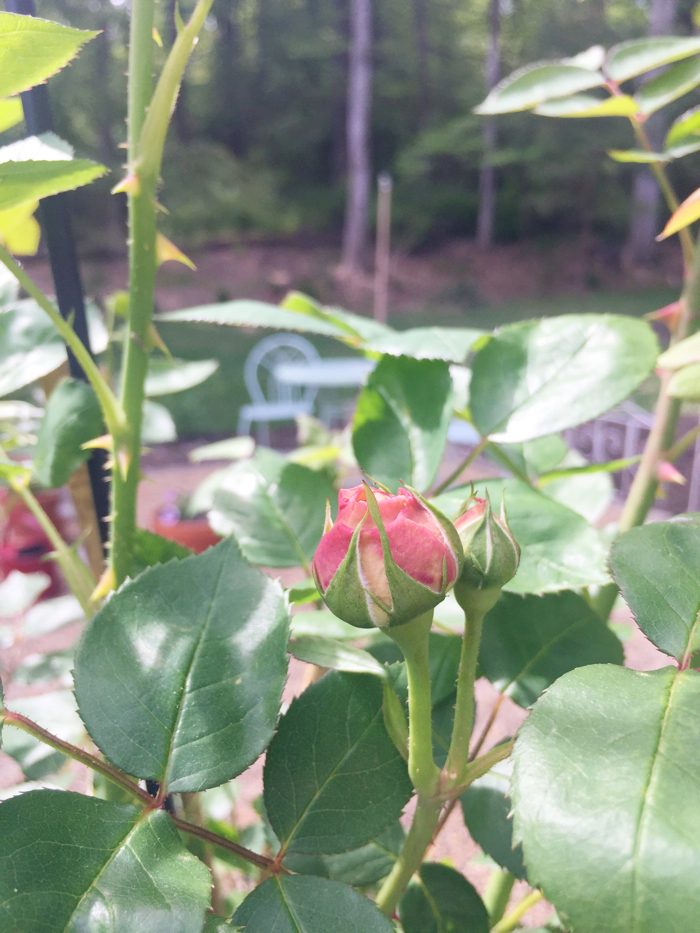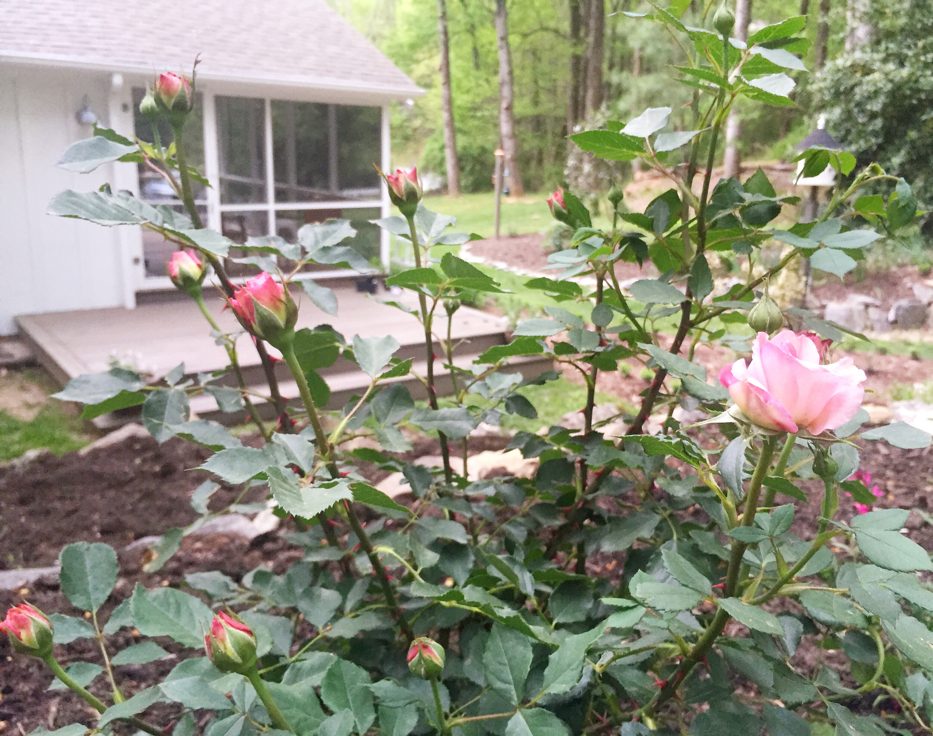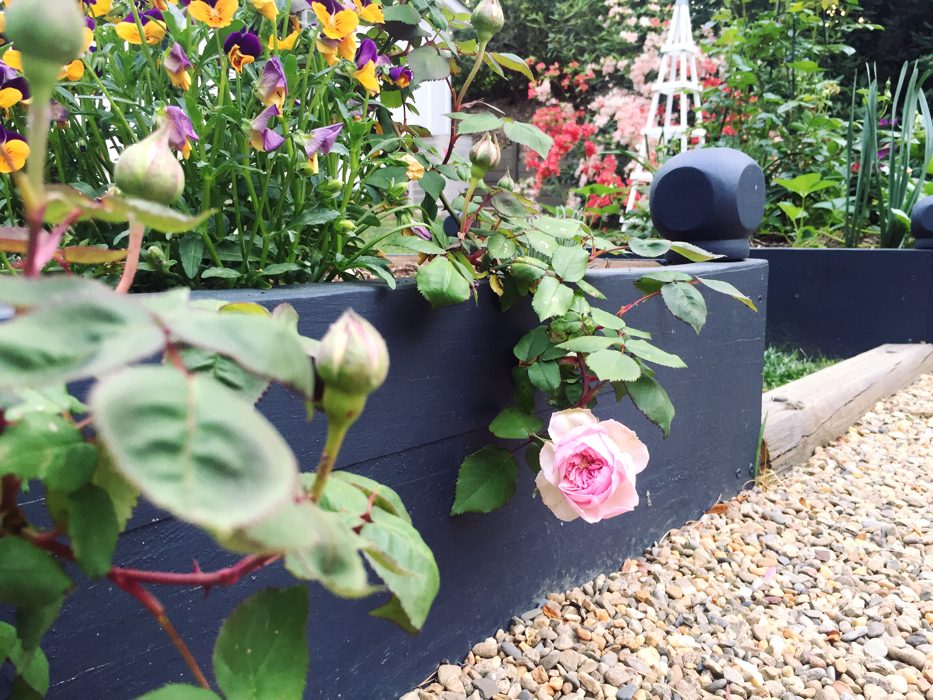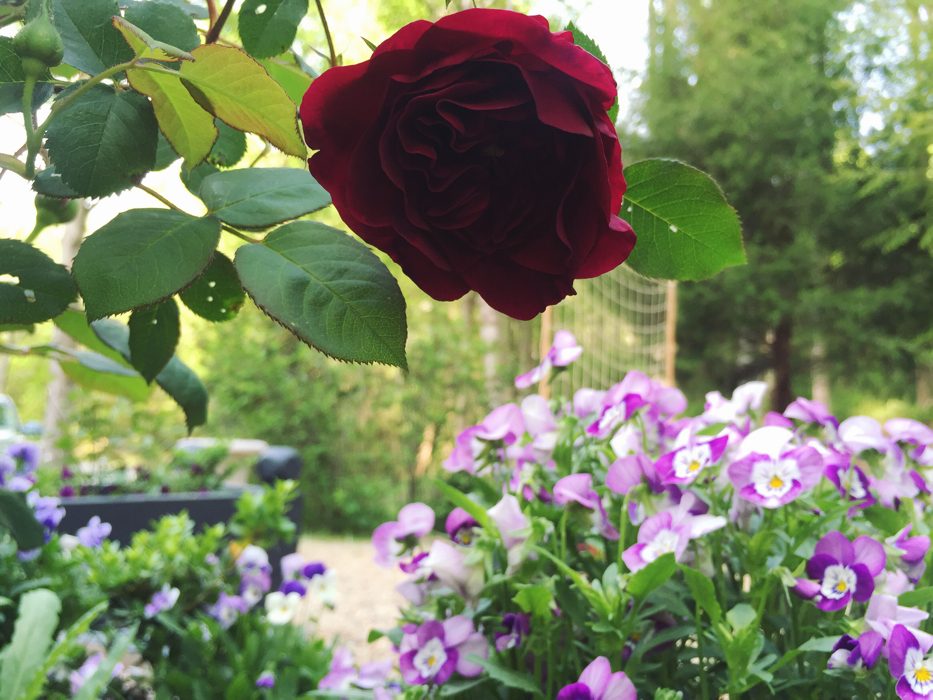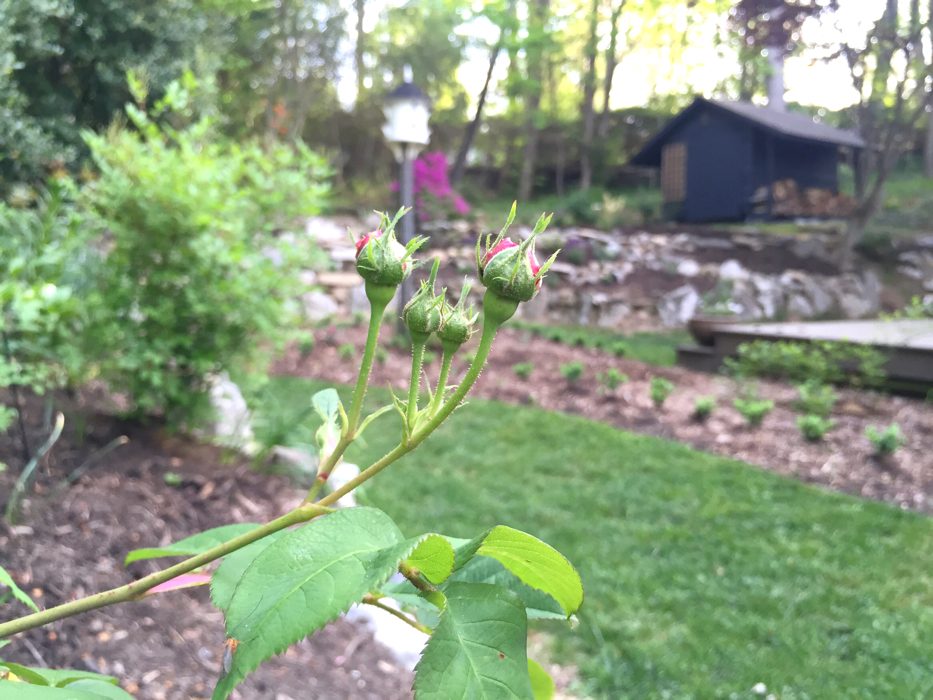 We're on "bud watch" with all the roses. While some have already opened like 'Old Blush', 'Summer Romance' and, most recently, 'Strawberry Hill', most are just on the brink. Listen, after my years of struggling with rose midge, seeing roses do what they should be doing–BLOOM–makes me want to jump around and do a little dance. It's so exciting!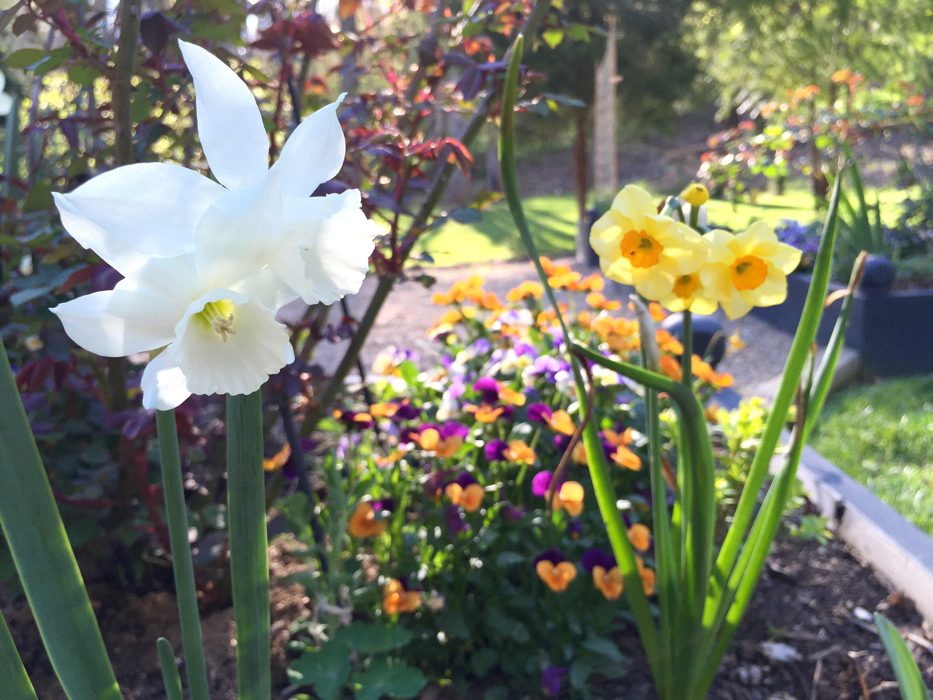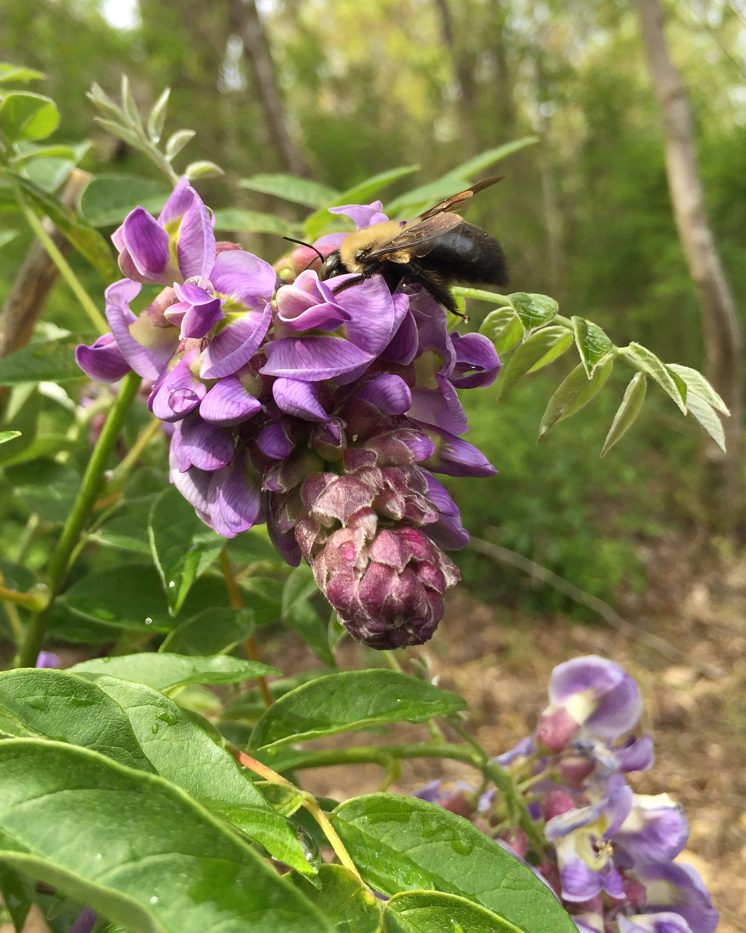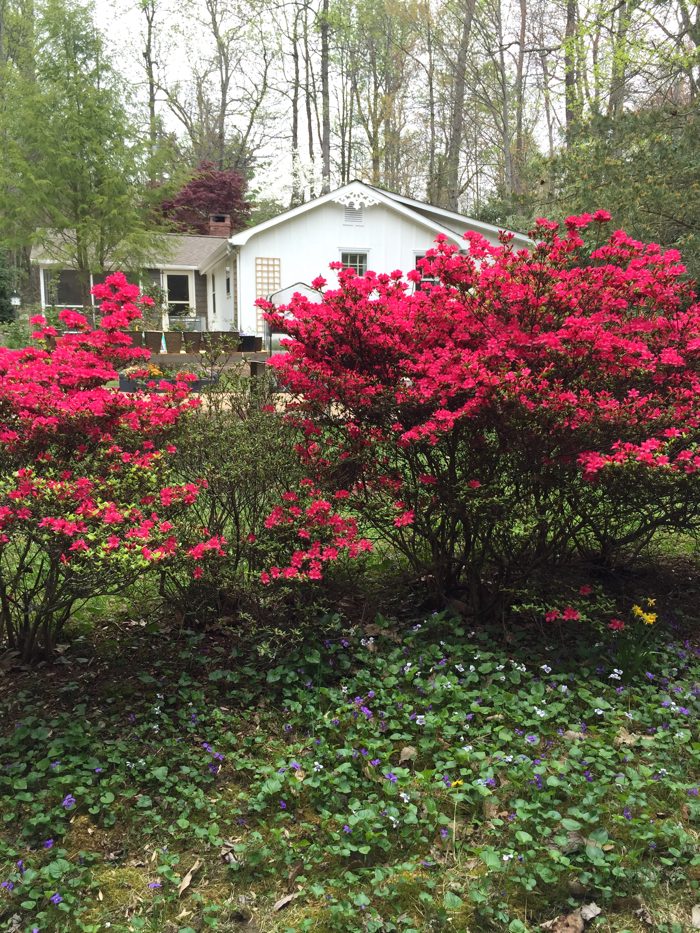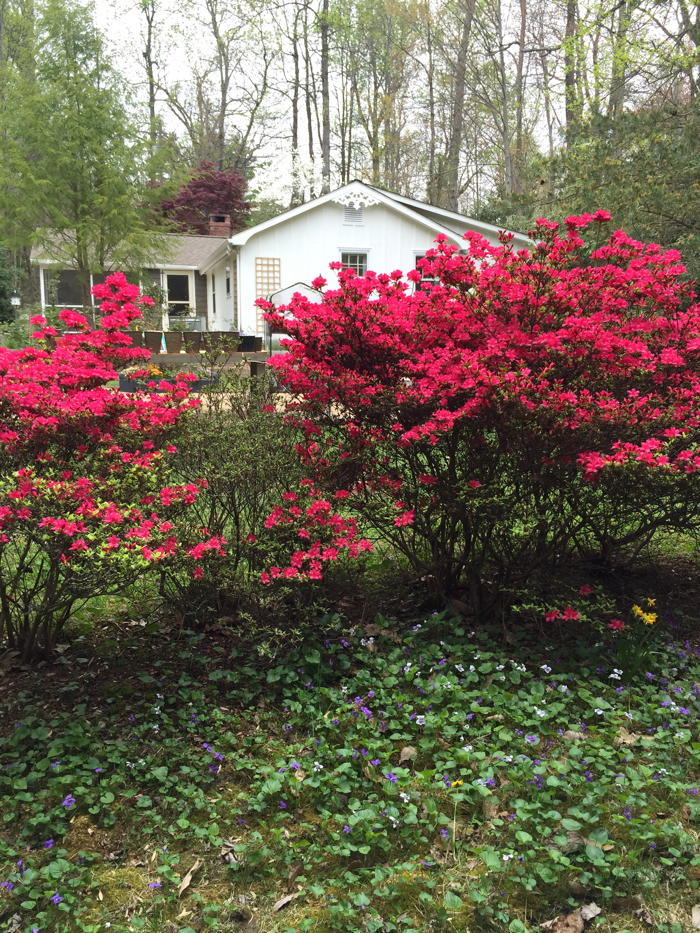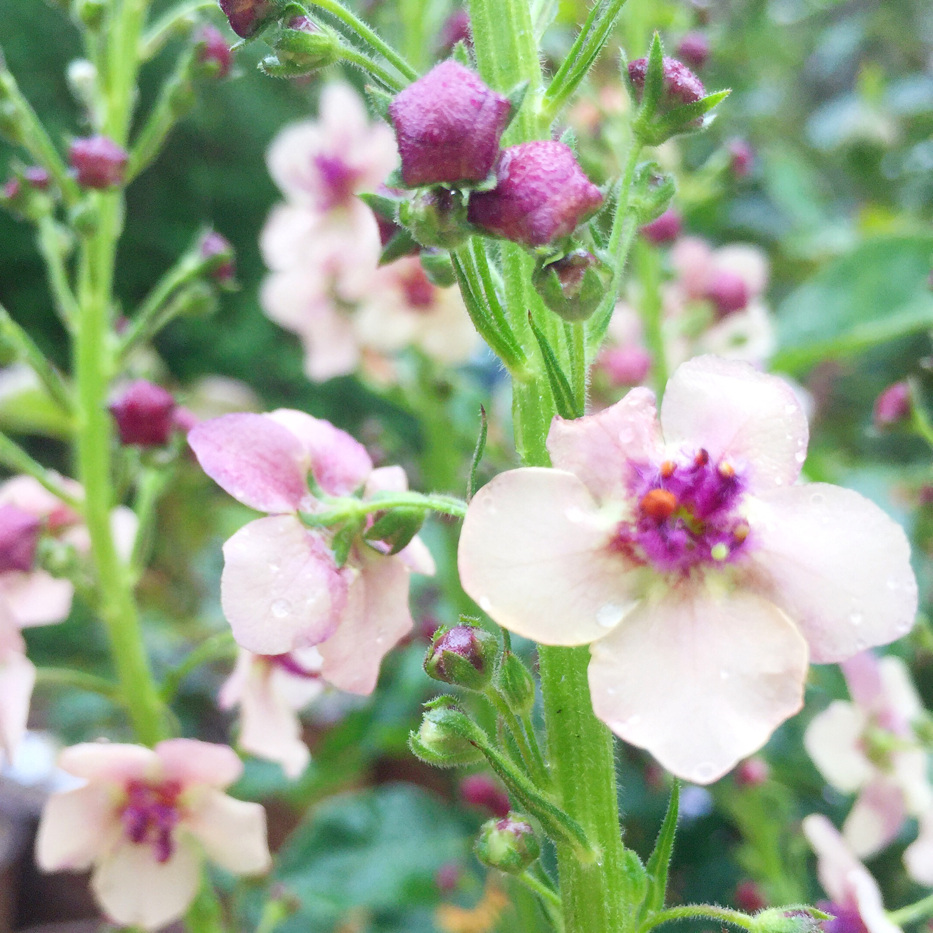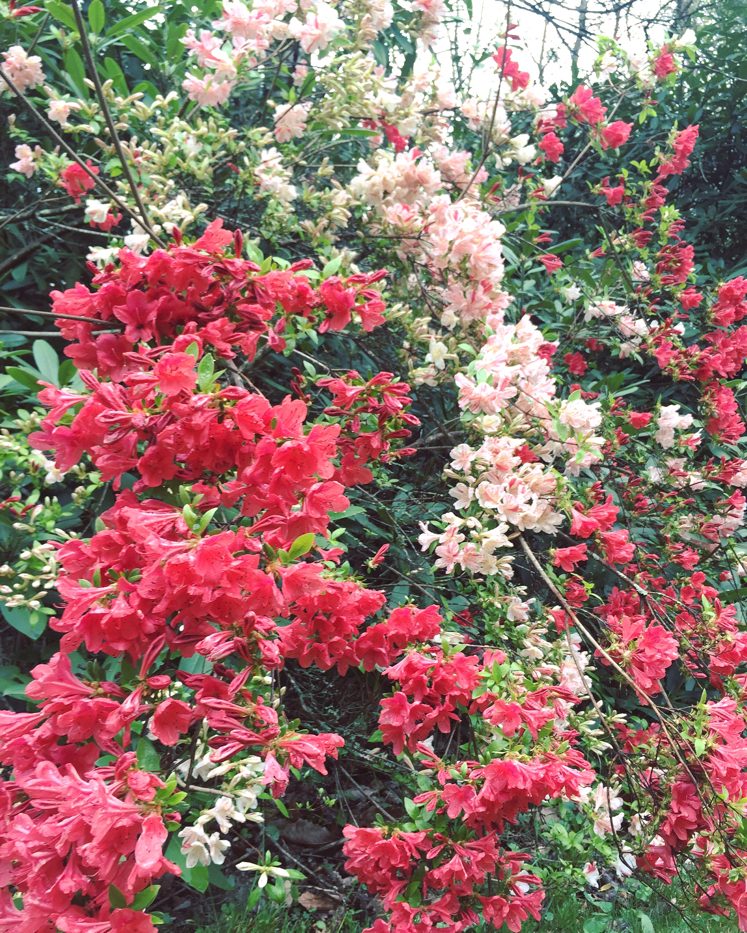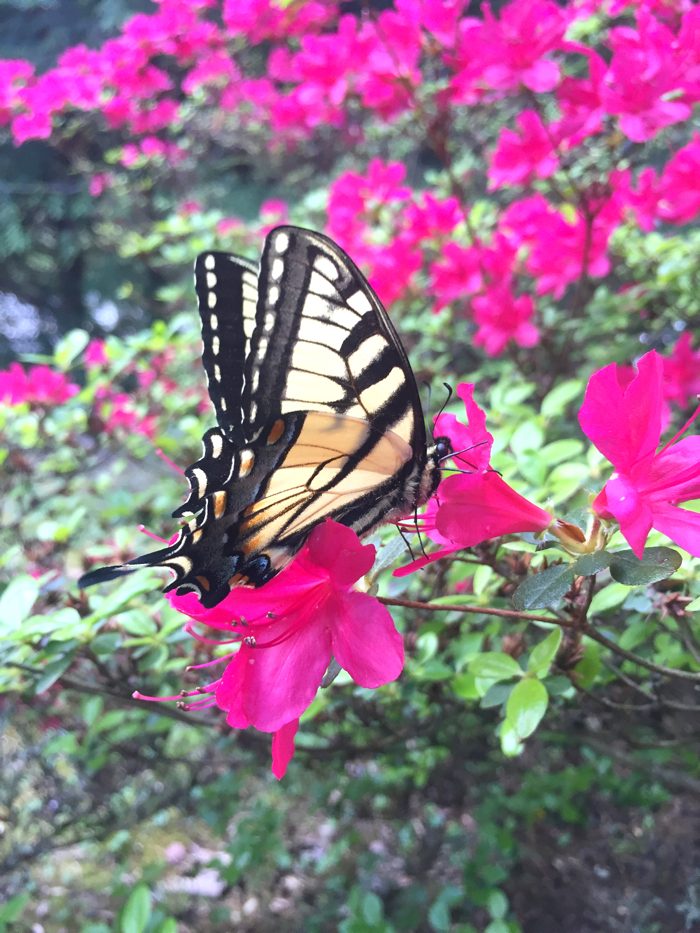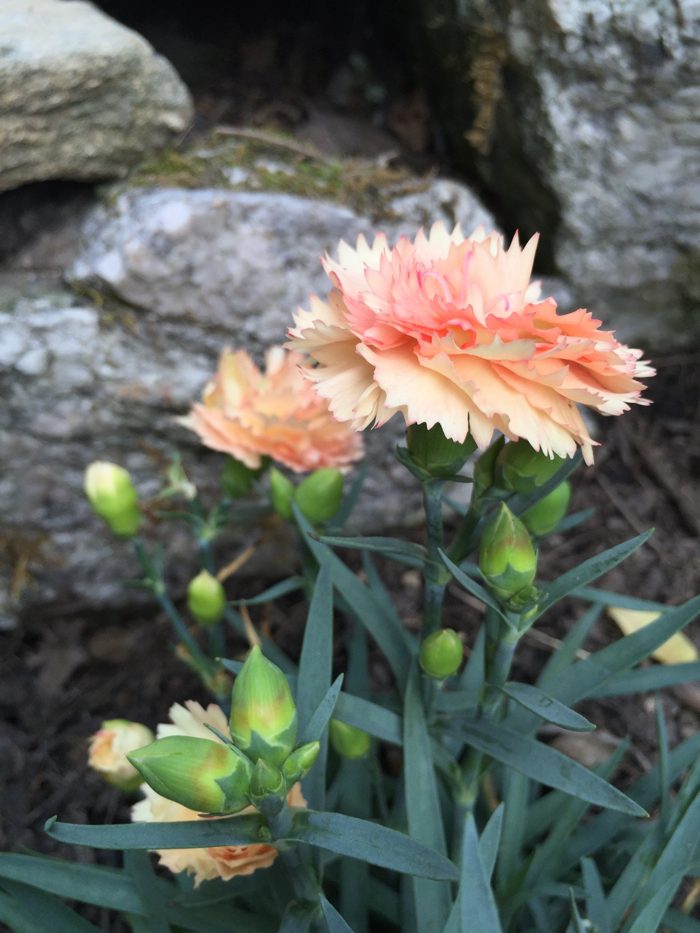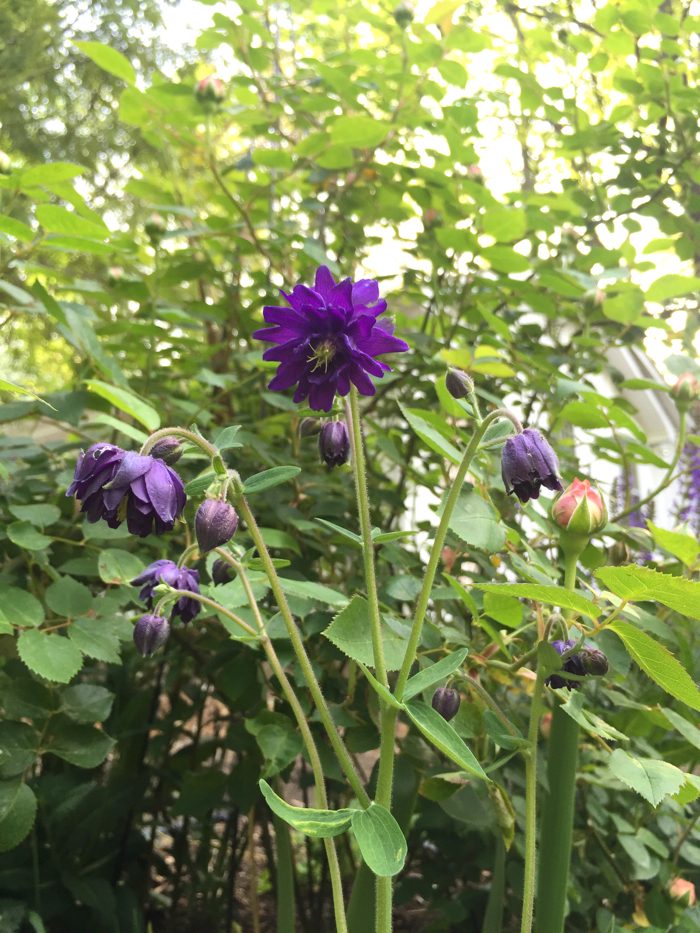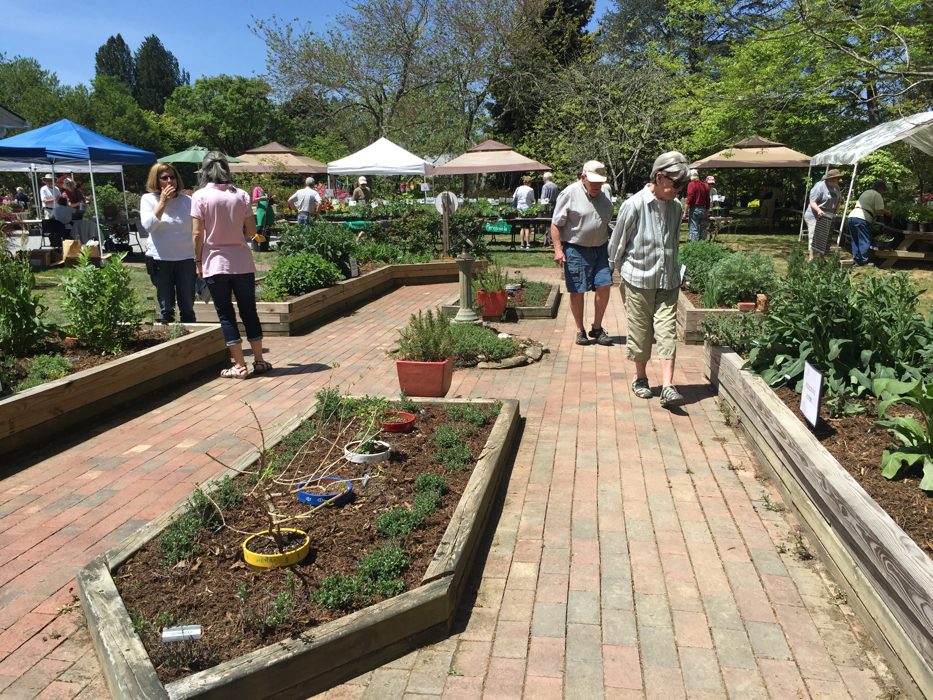 Above is a short tour of a handful of some other flowers in bloom right now and a shot from our trip to a recent plant sale (we're hitting them all up!) I'm trying not to totally freak out that I'm still using my cellphone b/c I don't have my new camera yet and these photos look like poop. Total First World Problem and I sound like a moron when I complain. The photo below was one of the last shots I took with the old Nikon. It's of 'Summer Romance' and the jury is still out on this rose. It tends to get a bit woogily in wet weather.  Smells divine, though.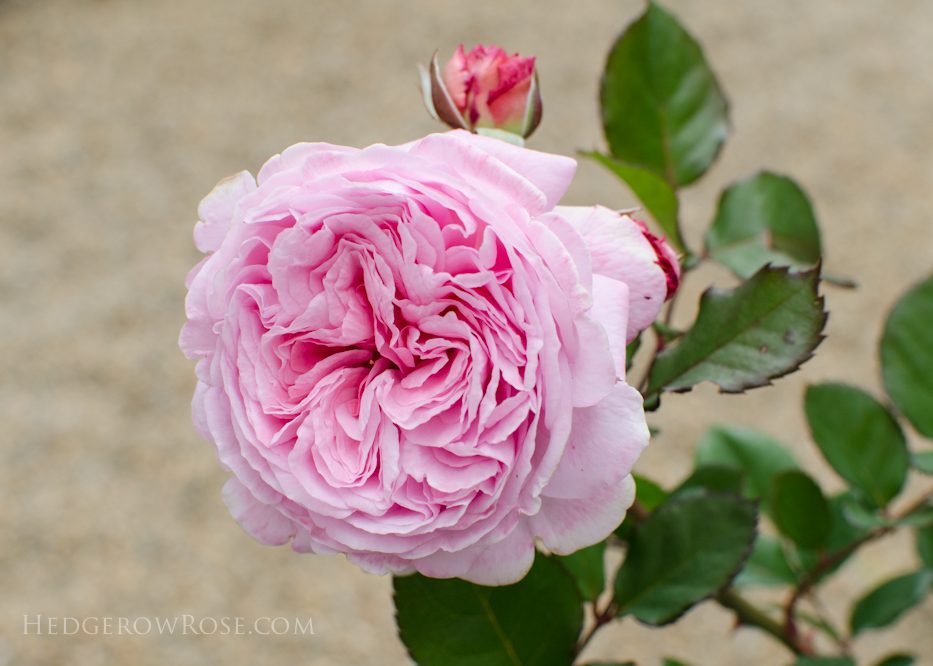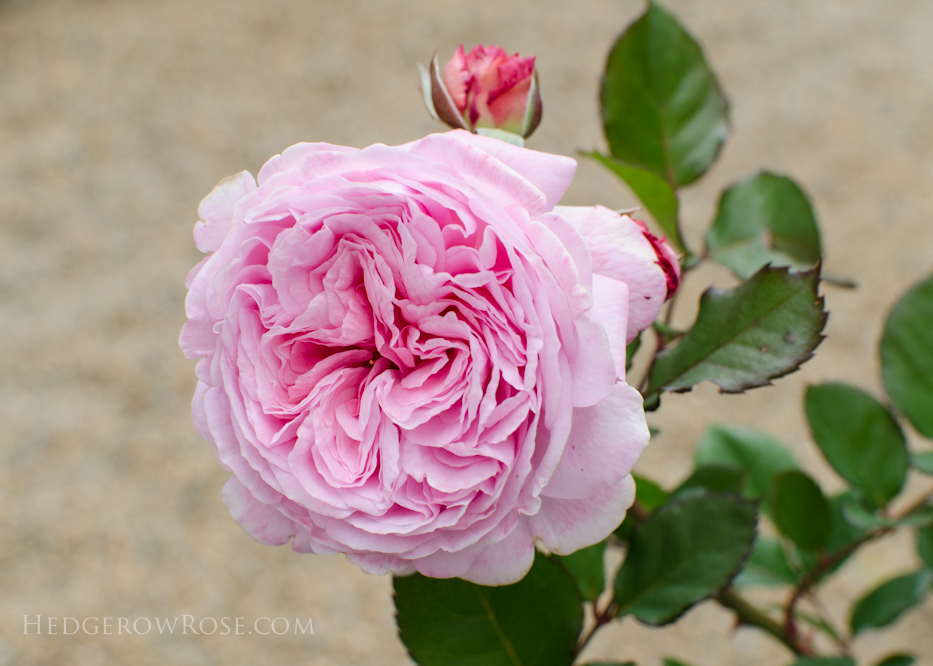 Have a wonderful weekend!