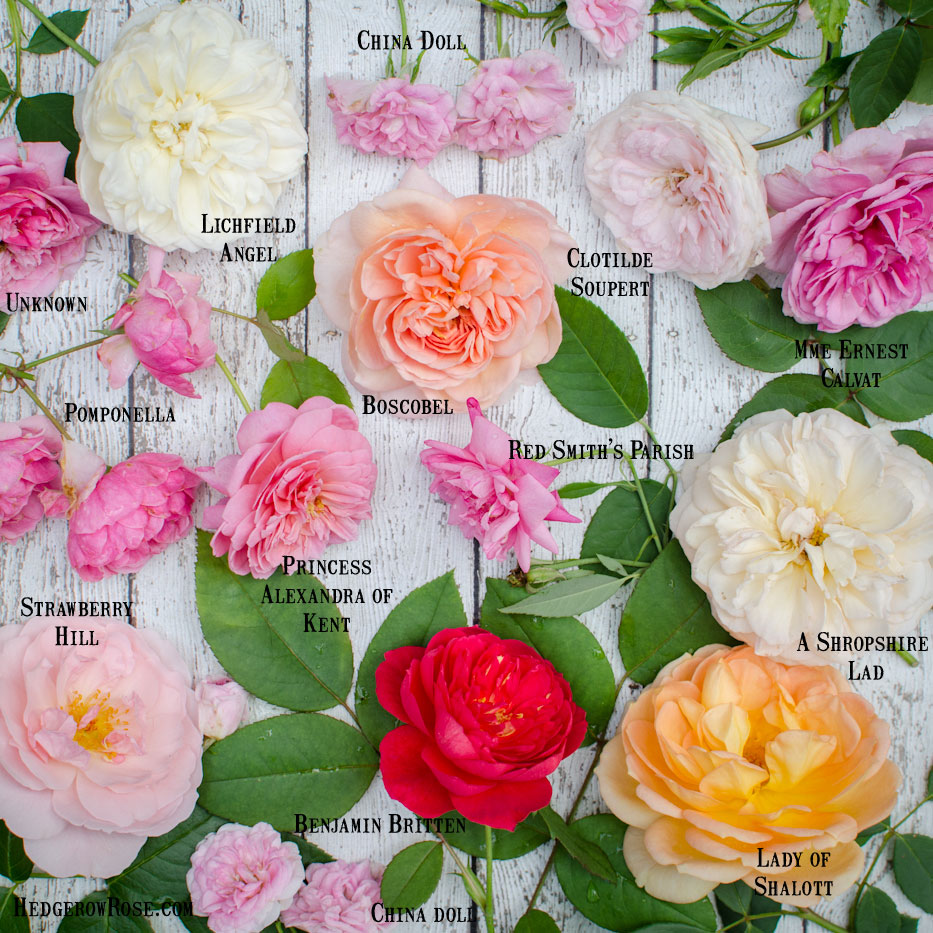 We're 15 months into our new home and garden and progress is being made. Maybe not as quickly as we'd like, but every day it feels a little bit more like home. Now, that I've said that, I'm going to blow your mind by telling you that we've been talking about leaving.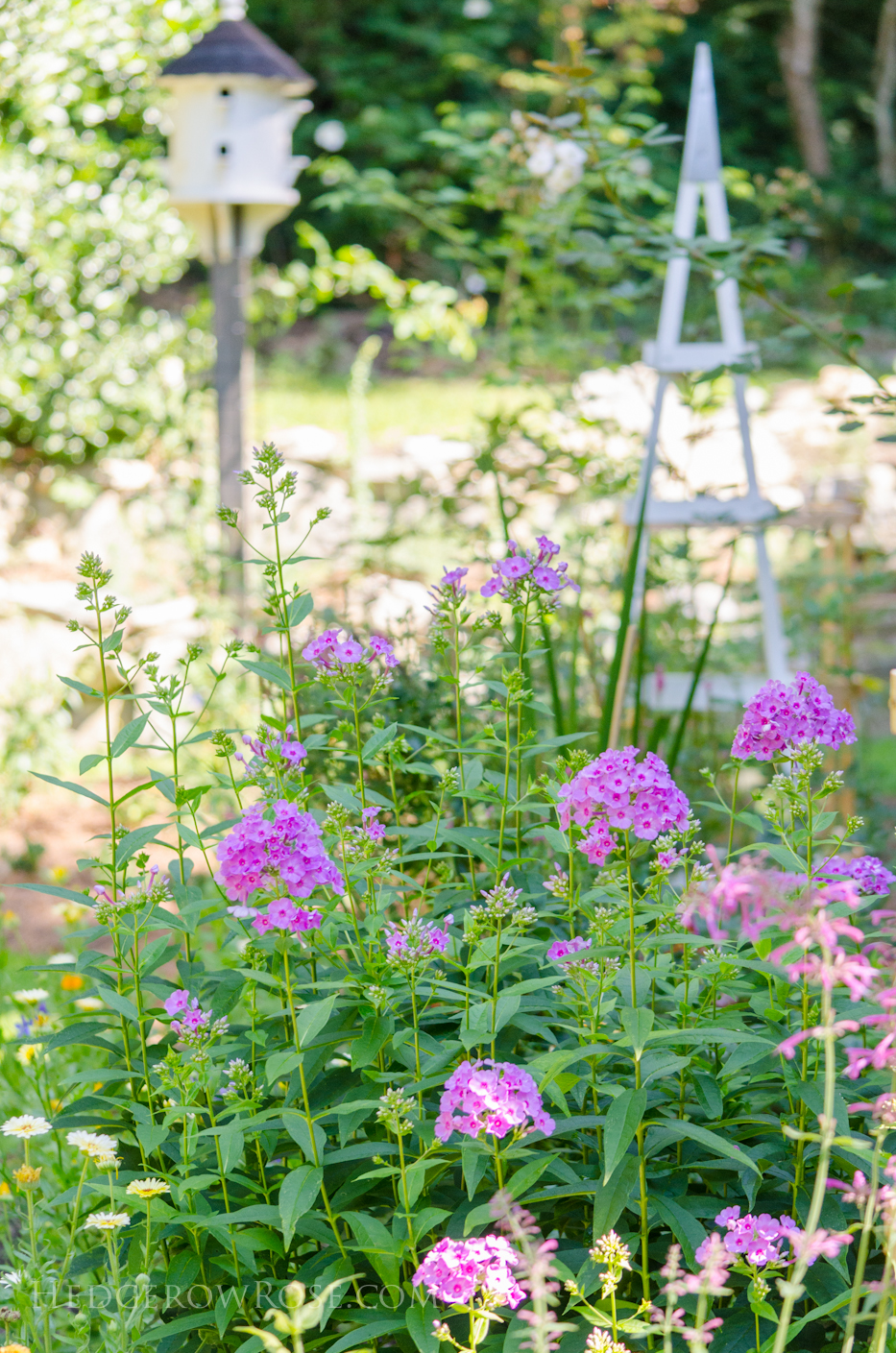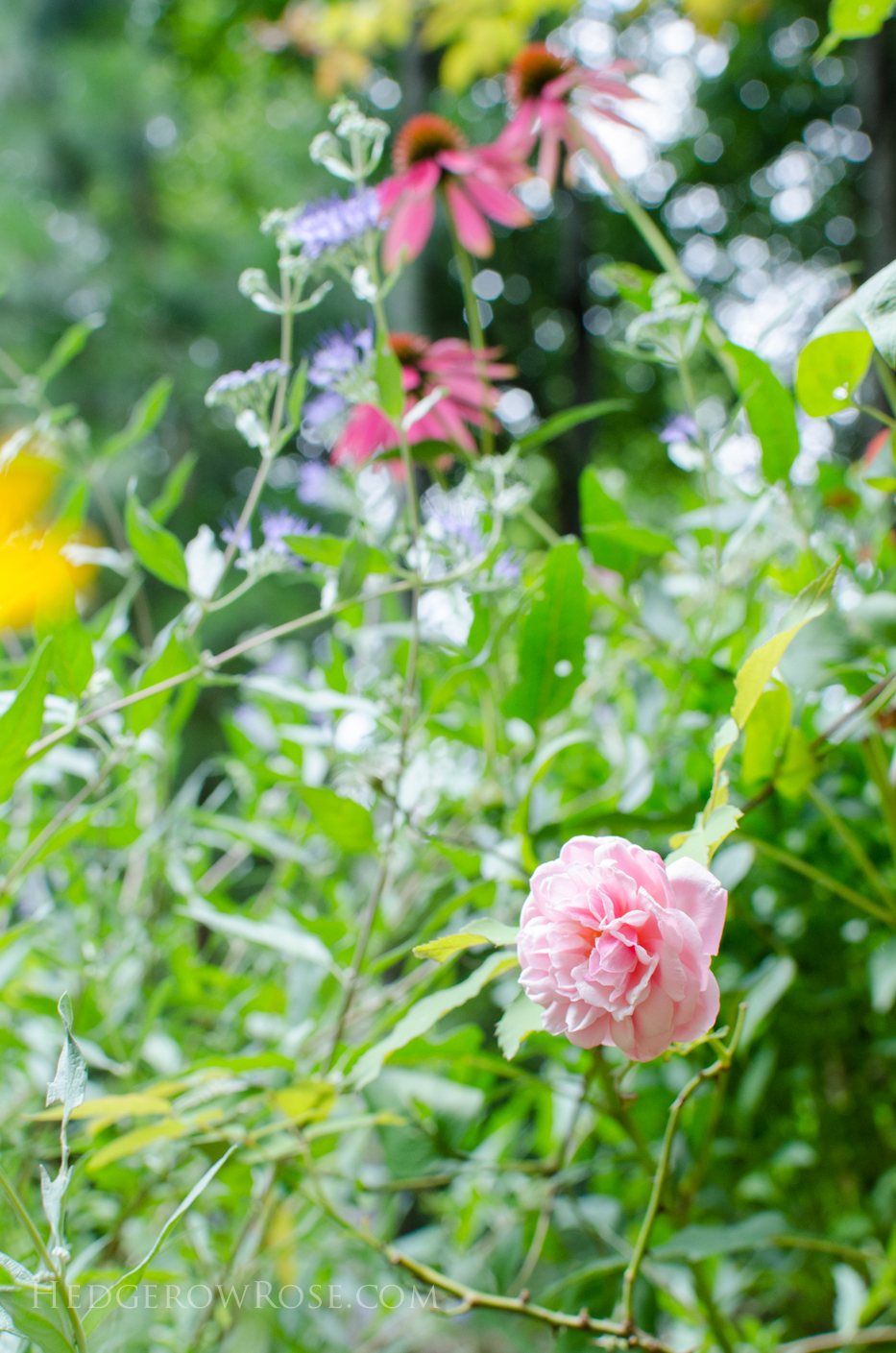 Top – Bottom: Phlox and dovecote garden, Elie Beauvillain
This is a beautiful area, we love our neighborhood and we've already put so much into this house, but we're not thrilled with how crowded it is here. I mean, who knows what life will bring but we've realized maybe this isn't our forever home, after all. Remember that ridiculous list of things to do I mentioned in the last post? Now, we're asking ourselves, "Do we want to throw a ton of money at this? Is it worth it?" You might remember, our daughter also recently moved to Asheville and is going to school right now. A lot will depend on where she ends up as we would like to be near her. So, time will tell, and I guess we'll just put a pin in this discussion for a while.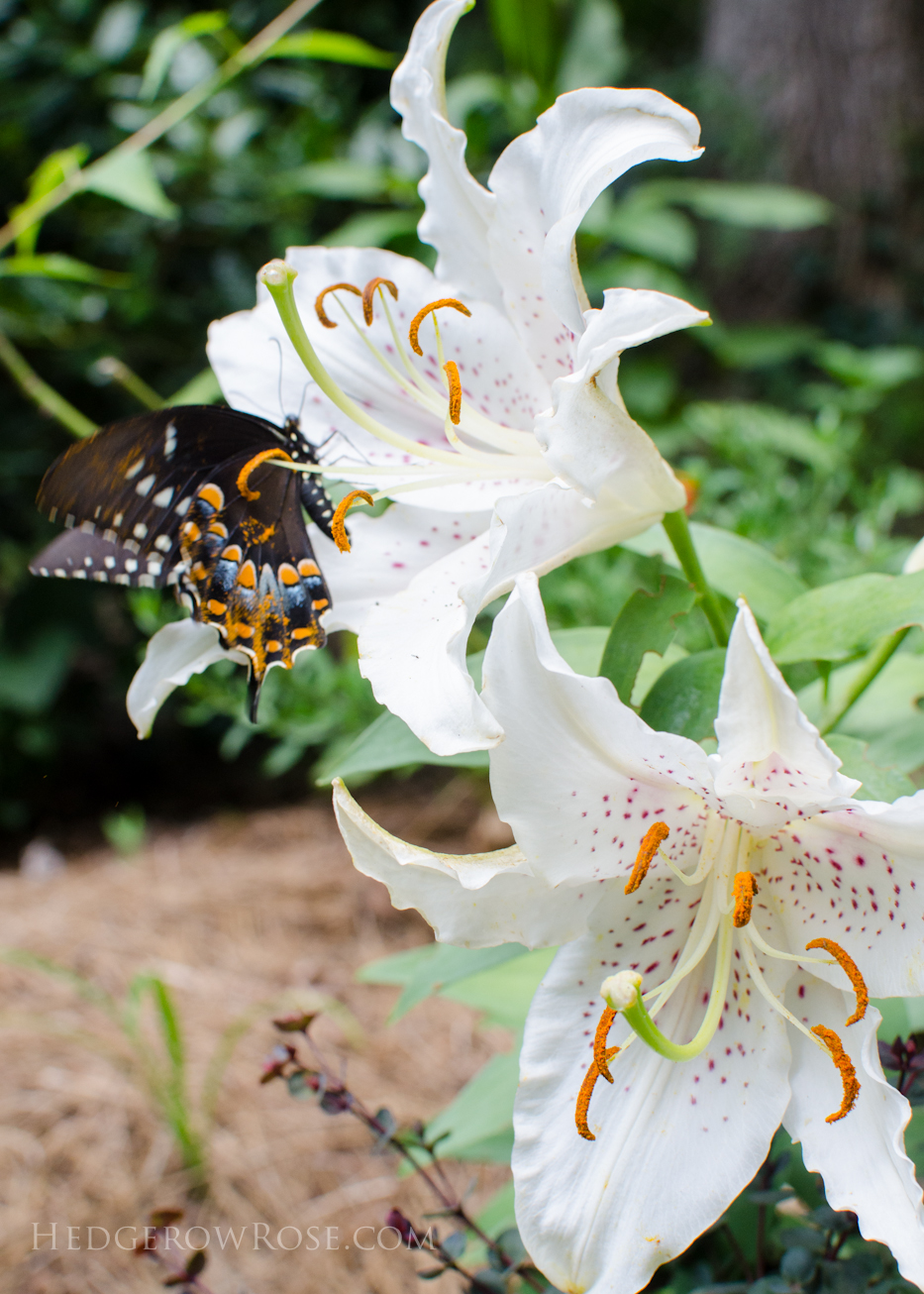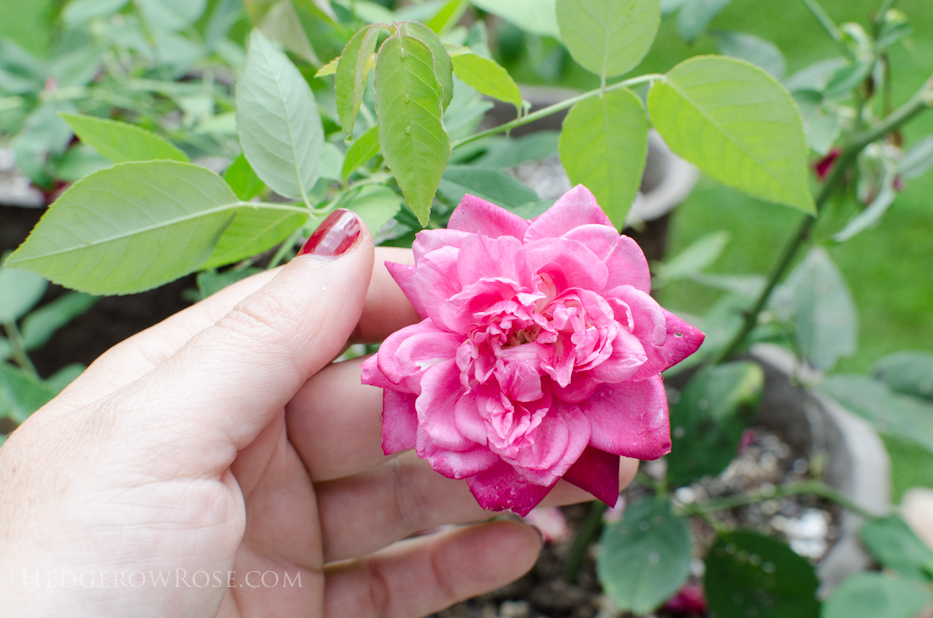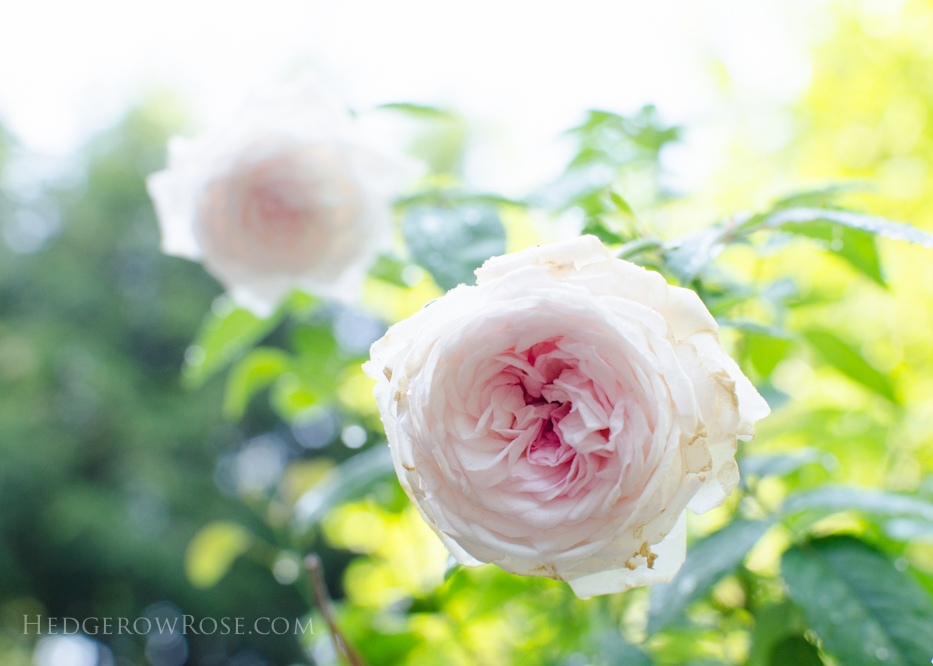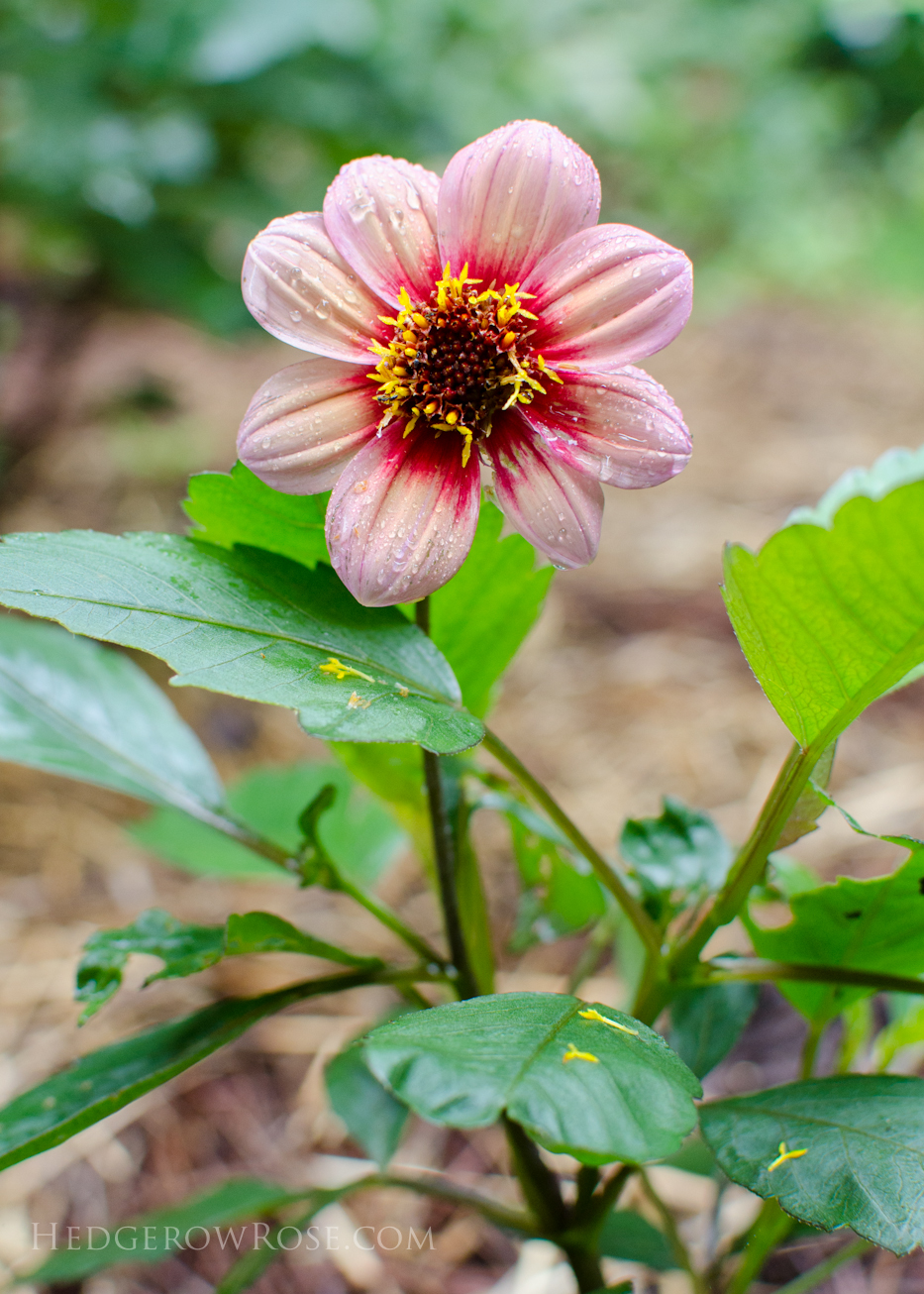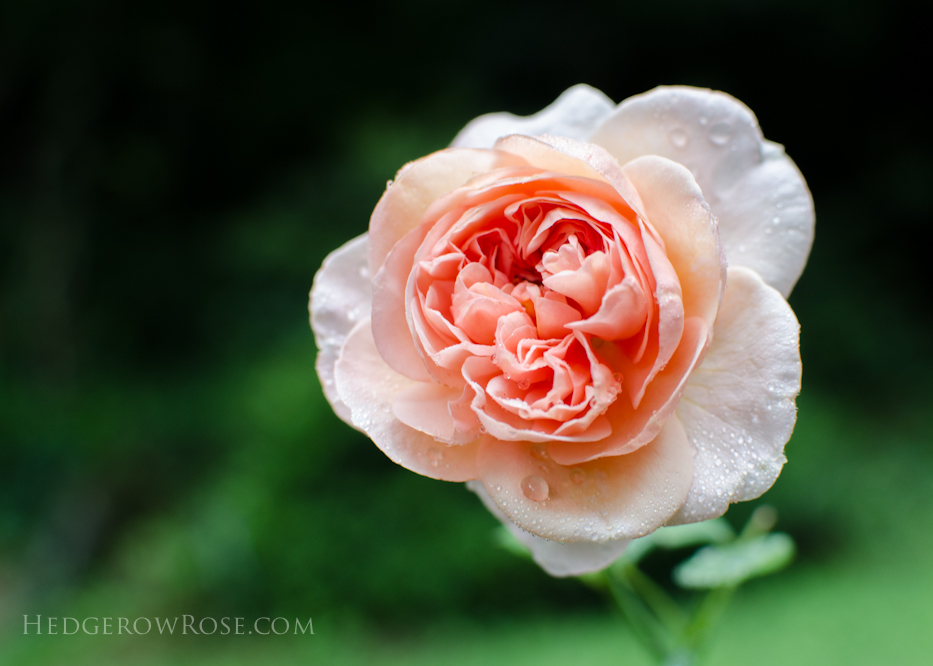 Top – Bottom: Oriental lilies, Red Smith's Parish, Clotilde Soupert, mystery Dahlia, Boscobel
In the meantime, we can see the light at the end of the tunnel with the laundry room reno, thank heavens. We also made some small improvements in the garden, including adding a couple of cedar arches to support Mme Ernest Calvat and St Swithun, put up another trellis for Rêve d'Or growing like crazy on the front of our house and stretched supports for The Generous Gardener for across the screened in porch.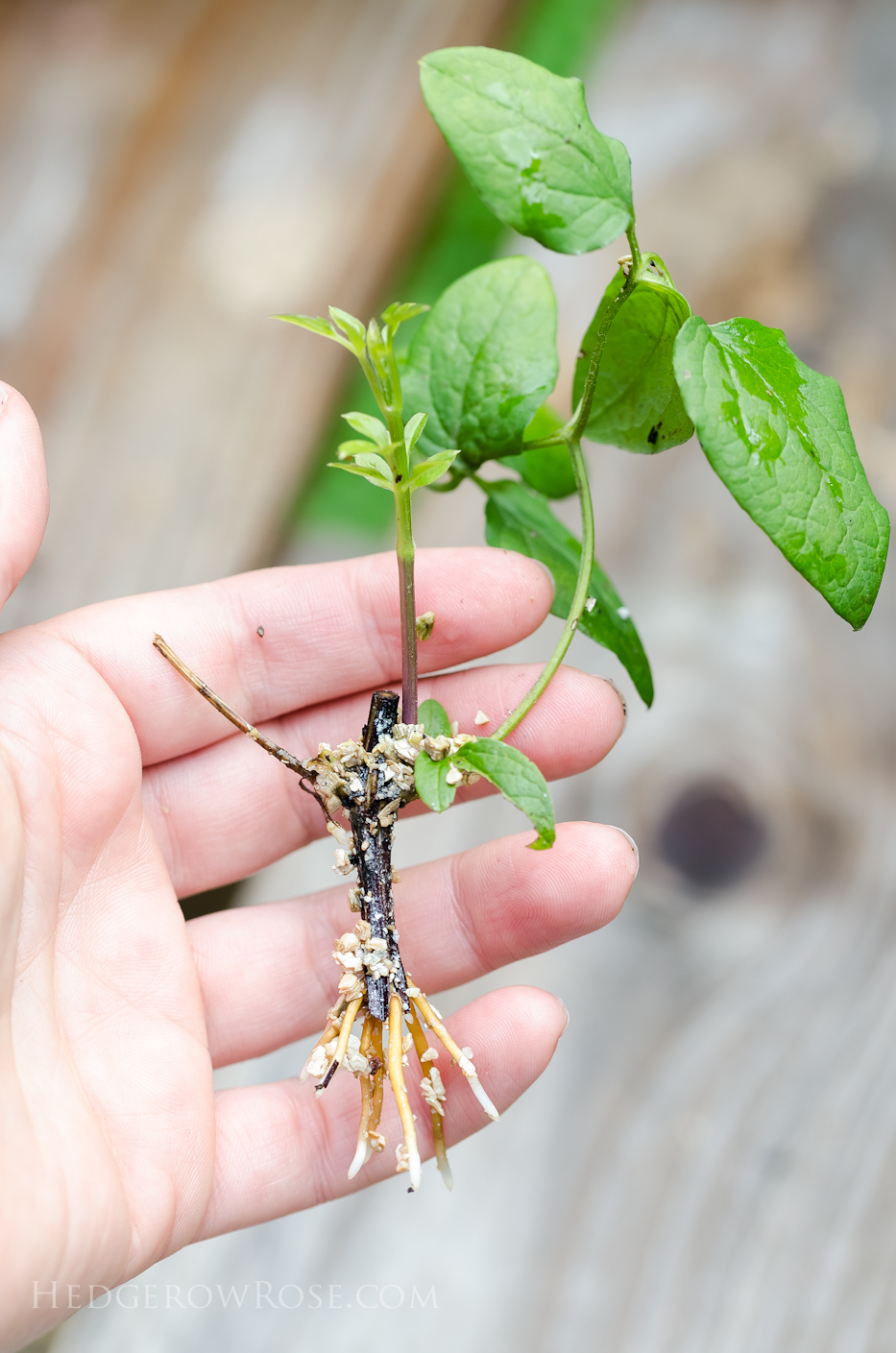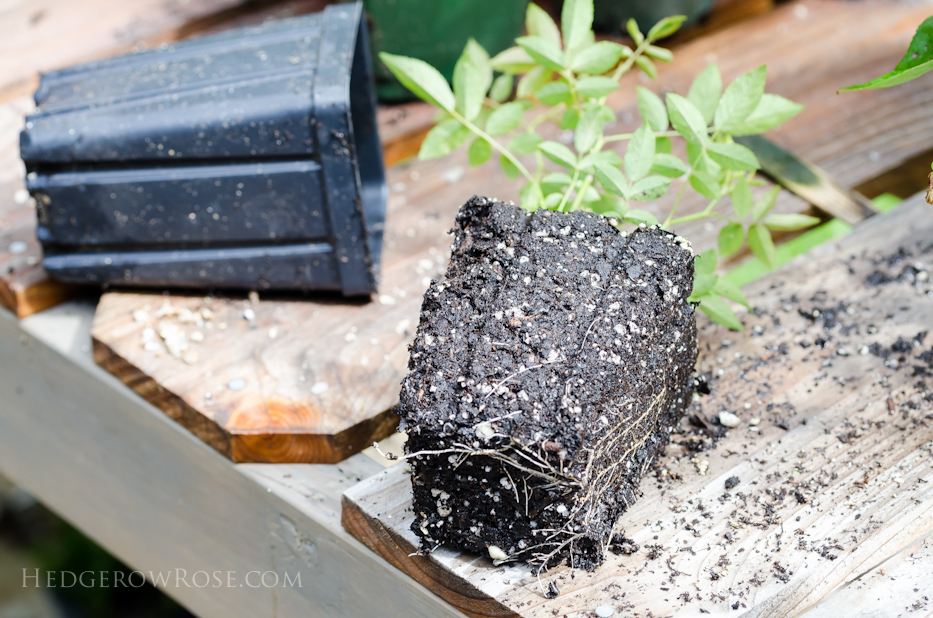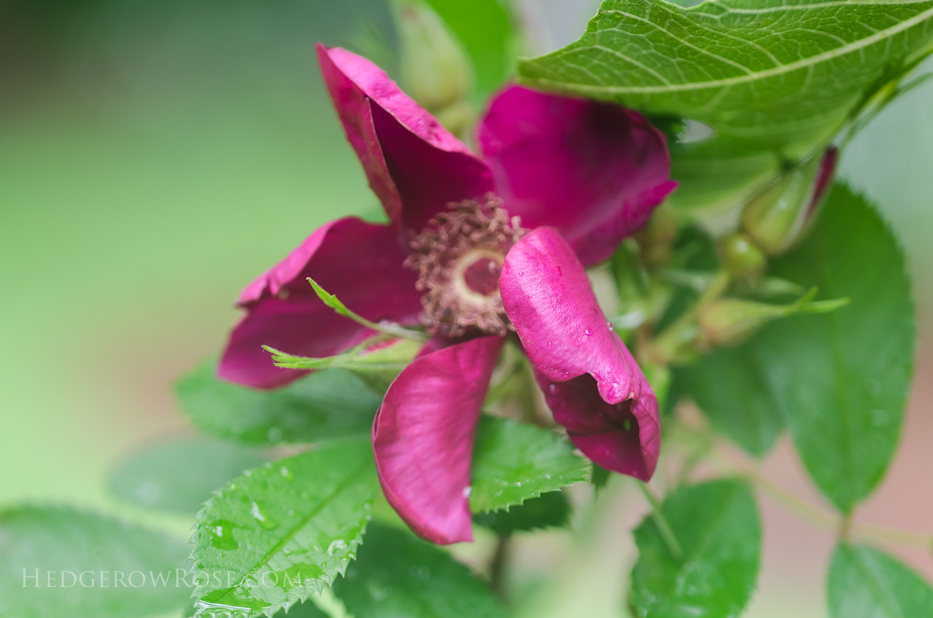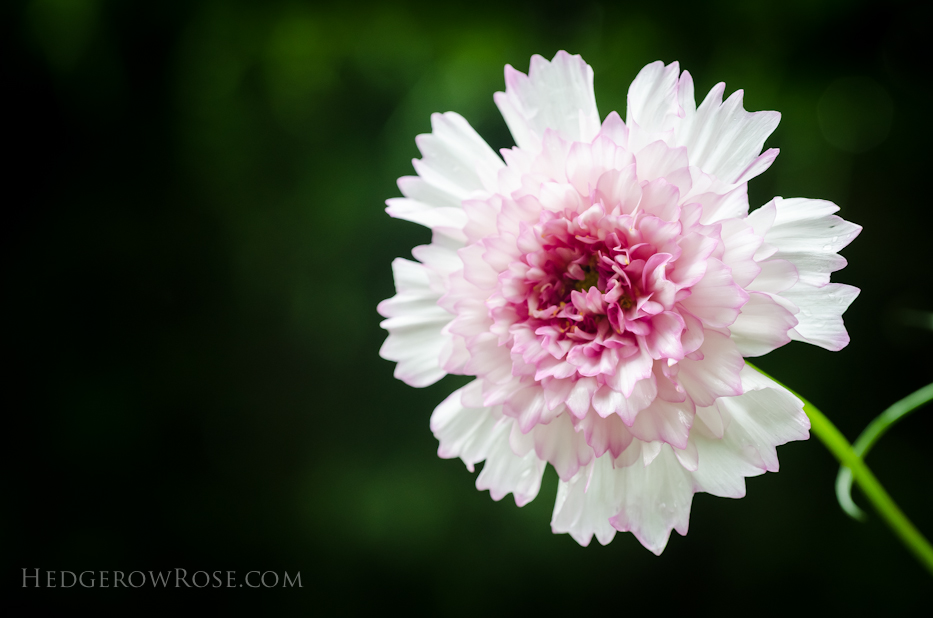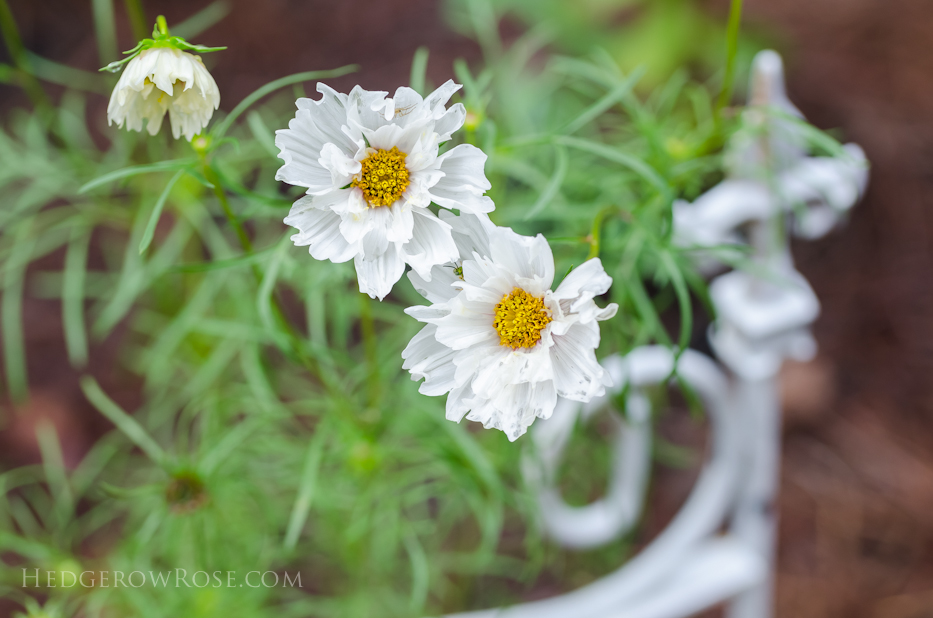 Top – Bottom: Rooted clematis cutting, rooted rose cutting, Basye's Purple, Double-Click Cosmos
I've been enjoying potting up the clematis, boxwood and rose cuttings that have rooted. I barely have any baby roses this year, what with the garden still being so young and also I lost a bunch in the extreme heat and rain we had a few weeks ago. Still, it's thrilling when you see those tiny roots forming and worth every ounce of effort. We moved the potting bench, and, finally, a pile of logs to a better location. You should have seen the cutie-pie toads that we found.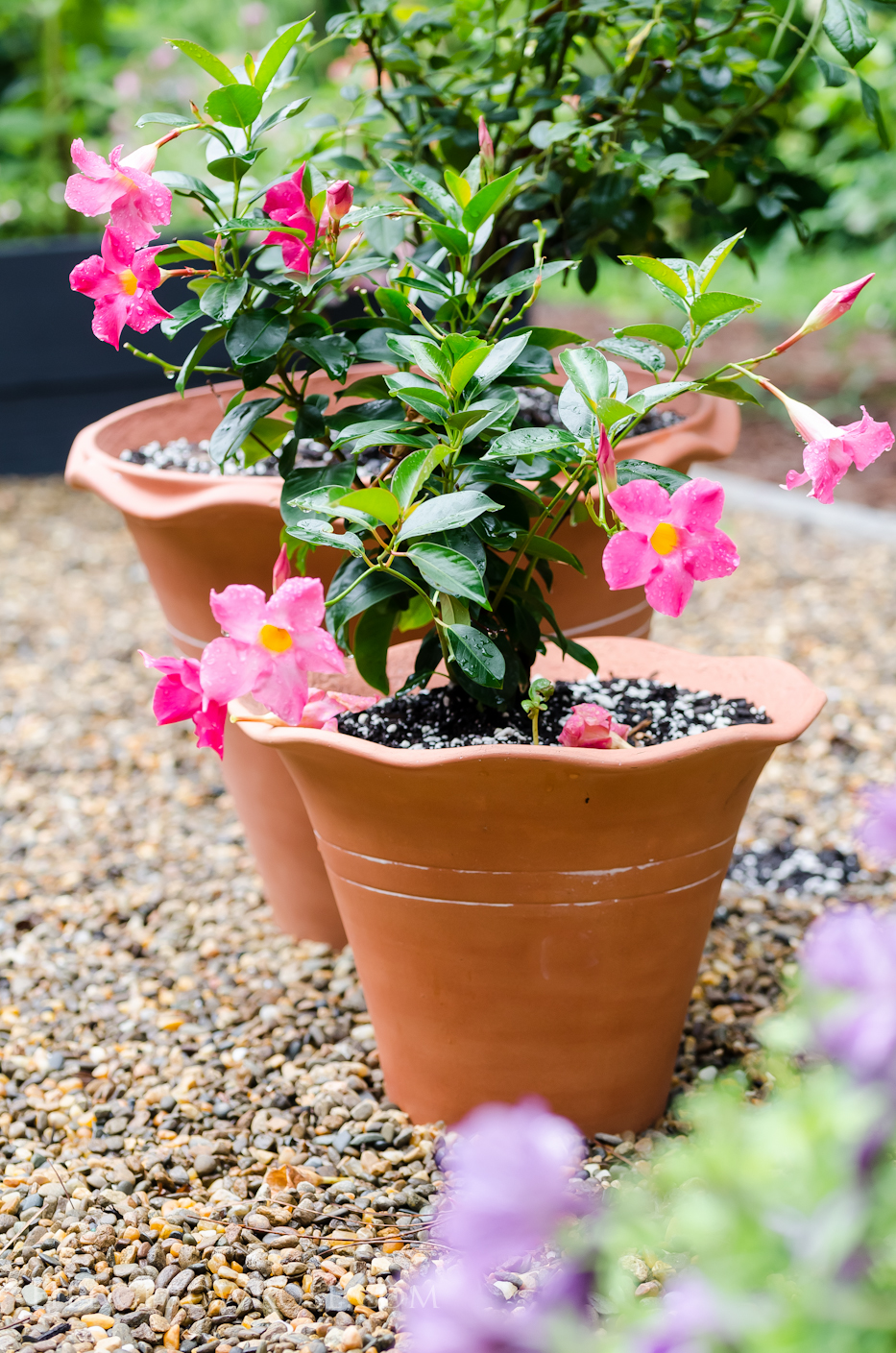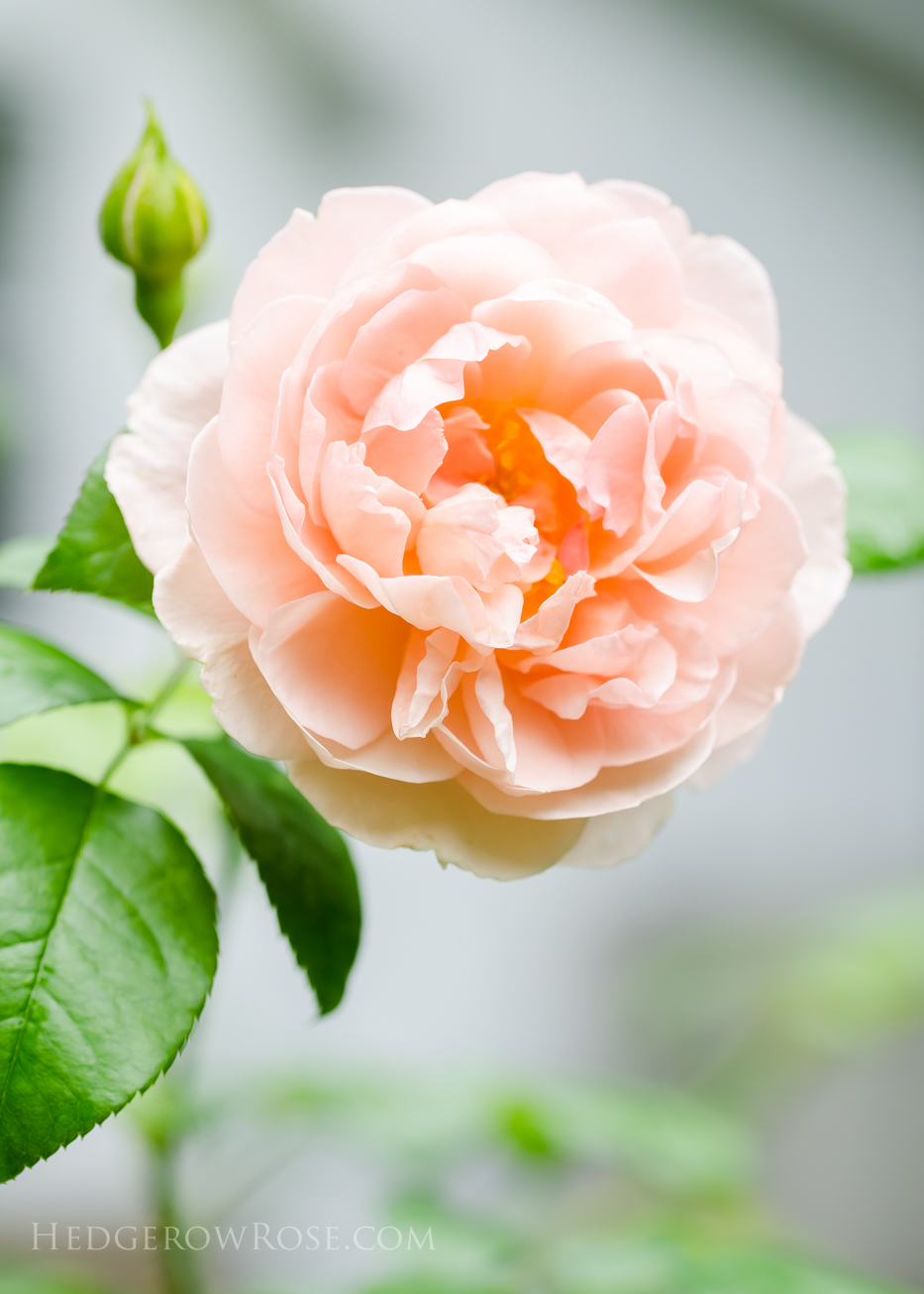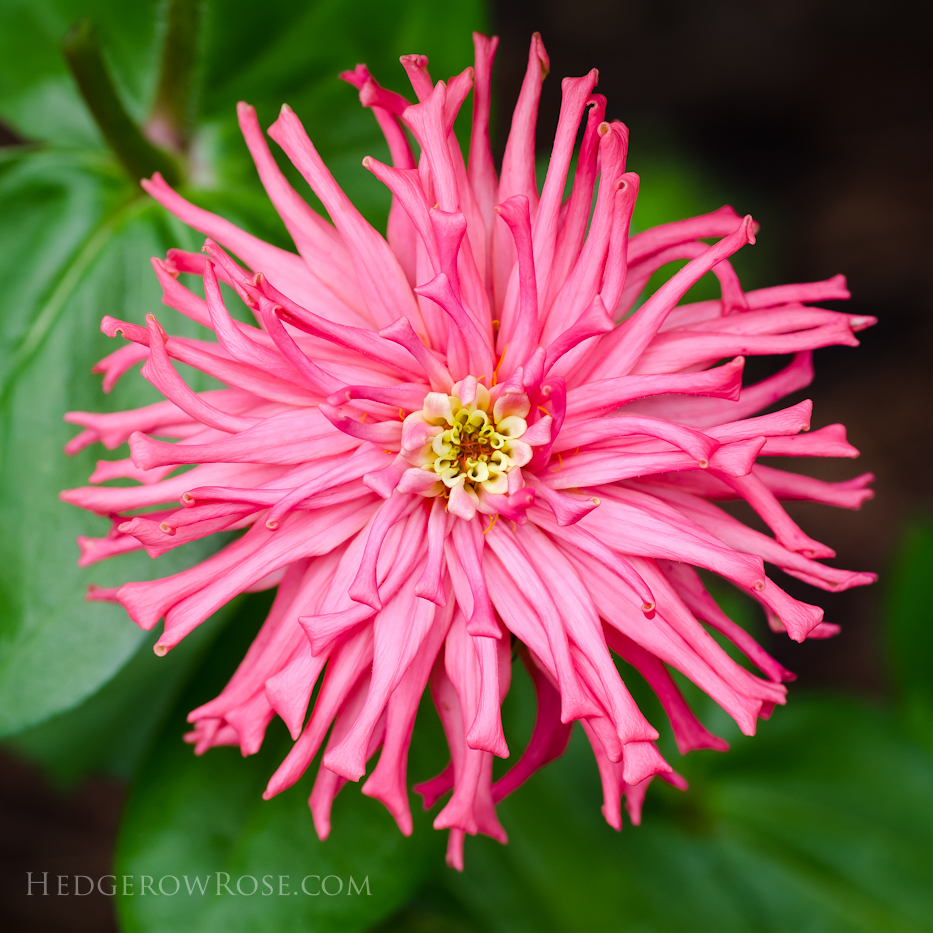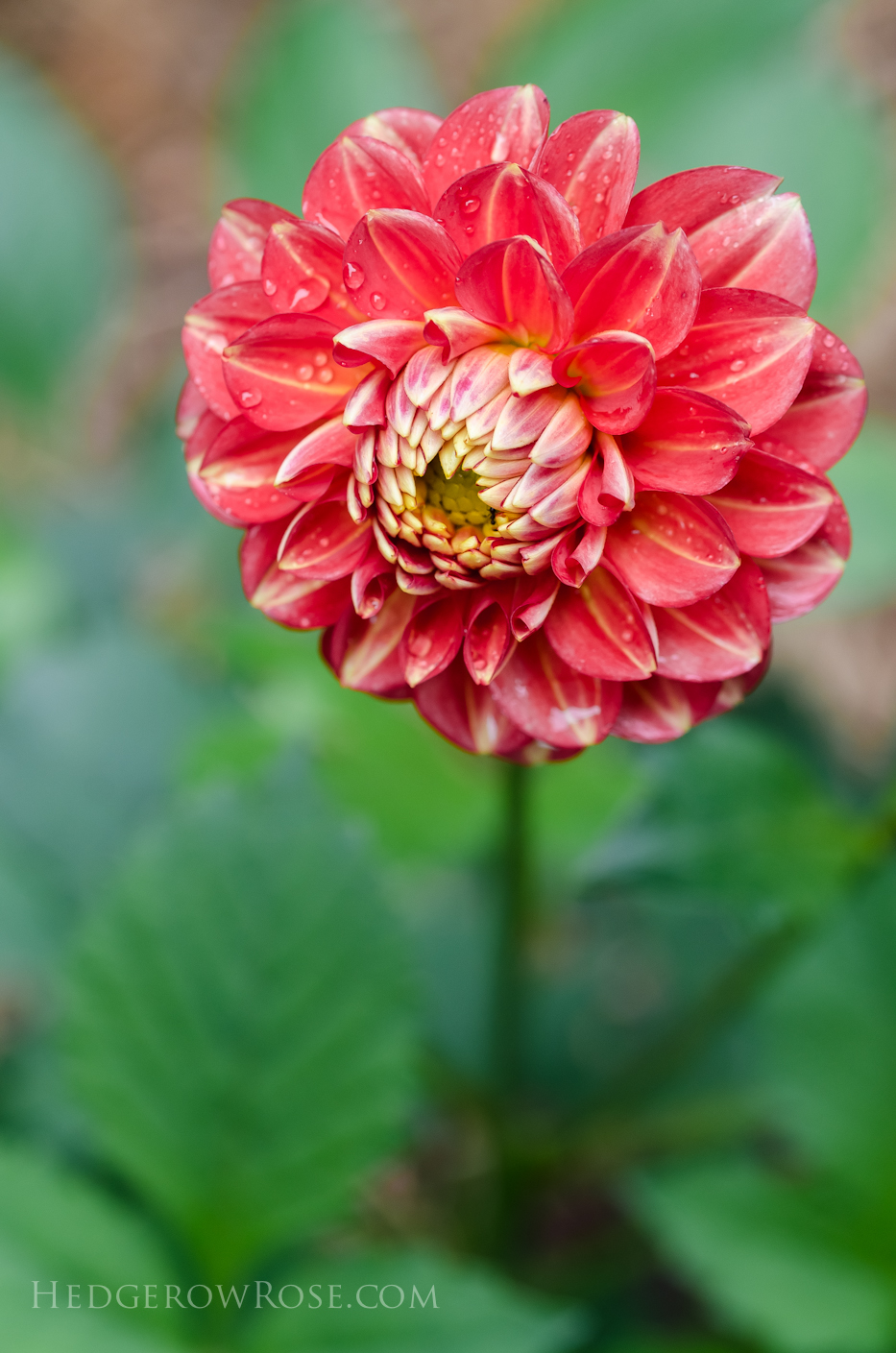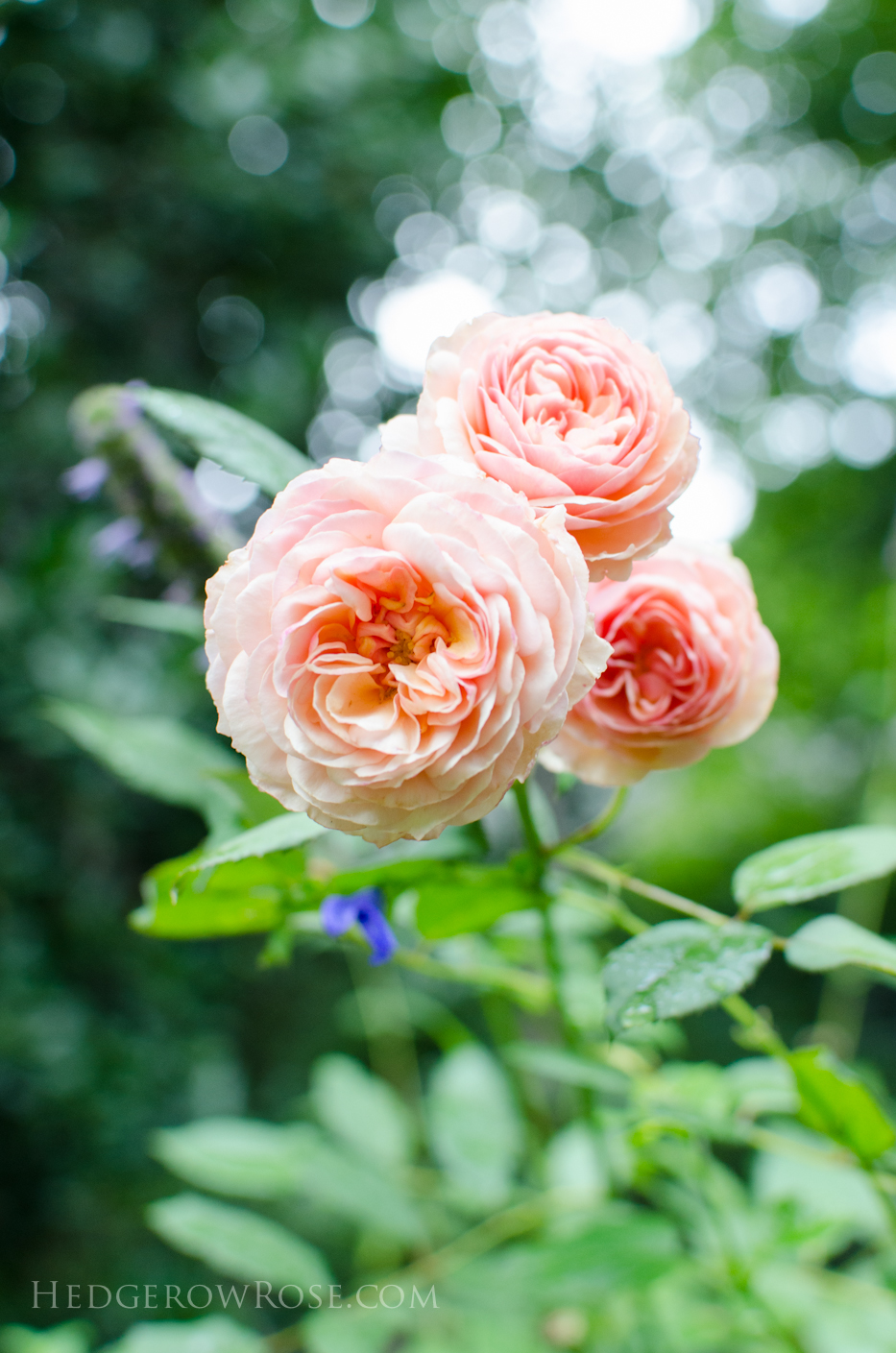 Top – Bottom: Mandevilla, Strawberry Hill, Cactus Zinnia, mystery Dahlia, A Shropshire Lad
I'm loving the dahlias right now. I put in several from Floret, Swan Island and Longfield Gardens last spring. The tubers from Floret never came up which was a bummer, but the others are doing well. I still have my Café au Lait's, but I'm really just bored with them (overkill on the interwebs, methinks) and besides, they're thrip magnets in our garden.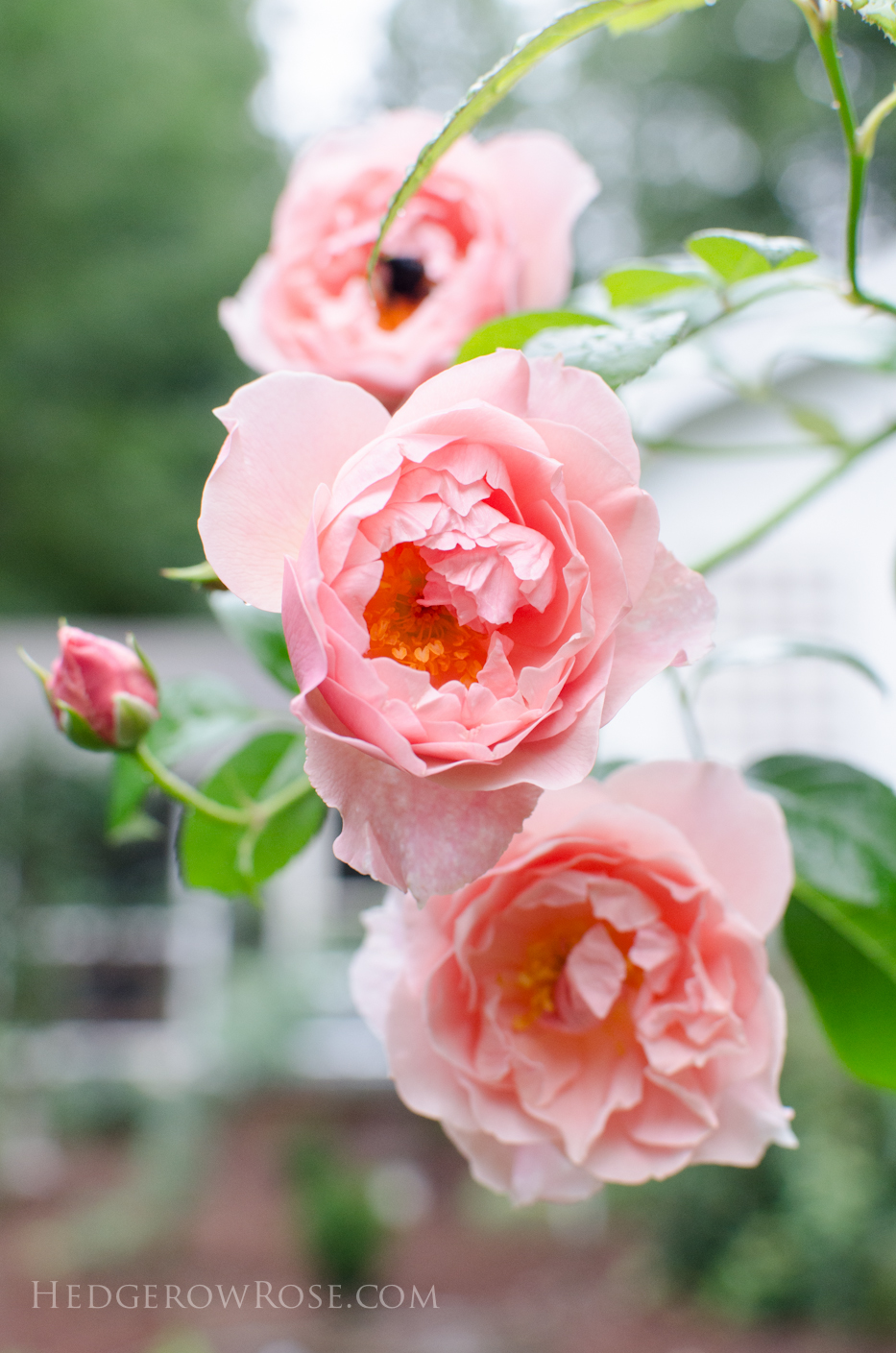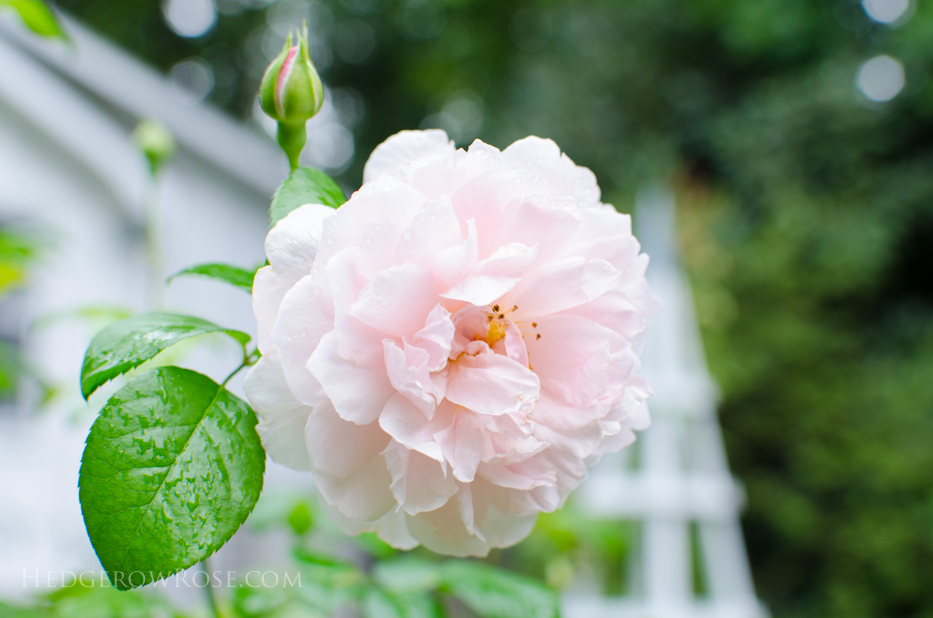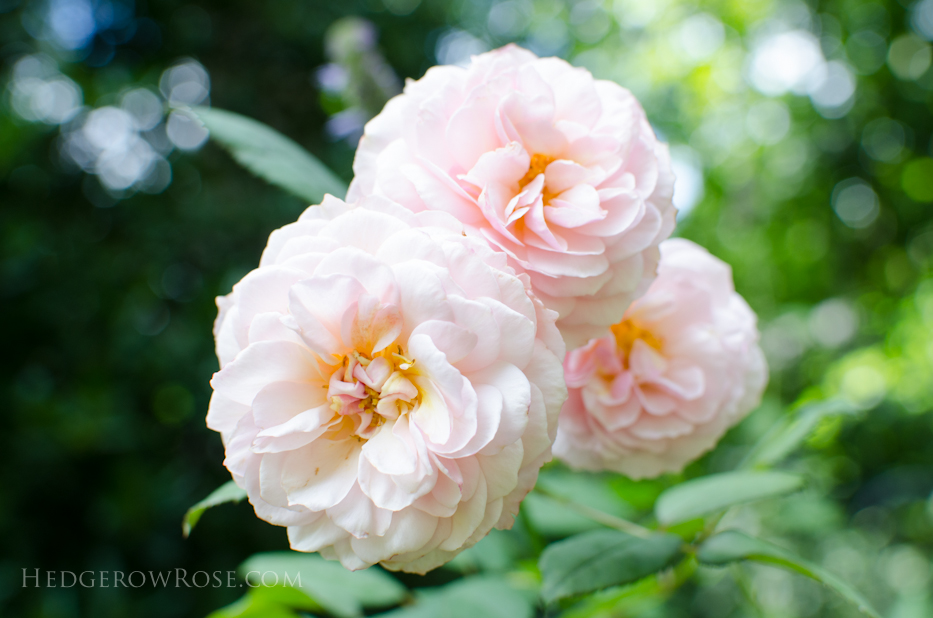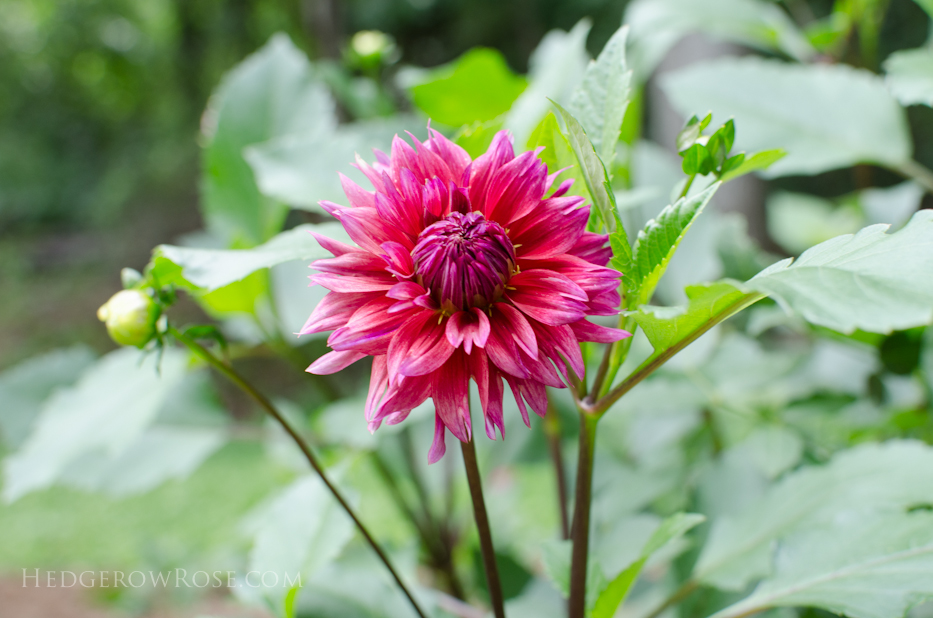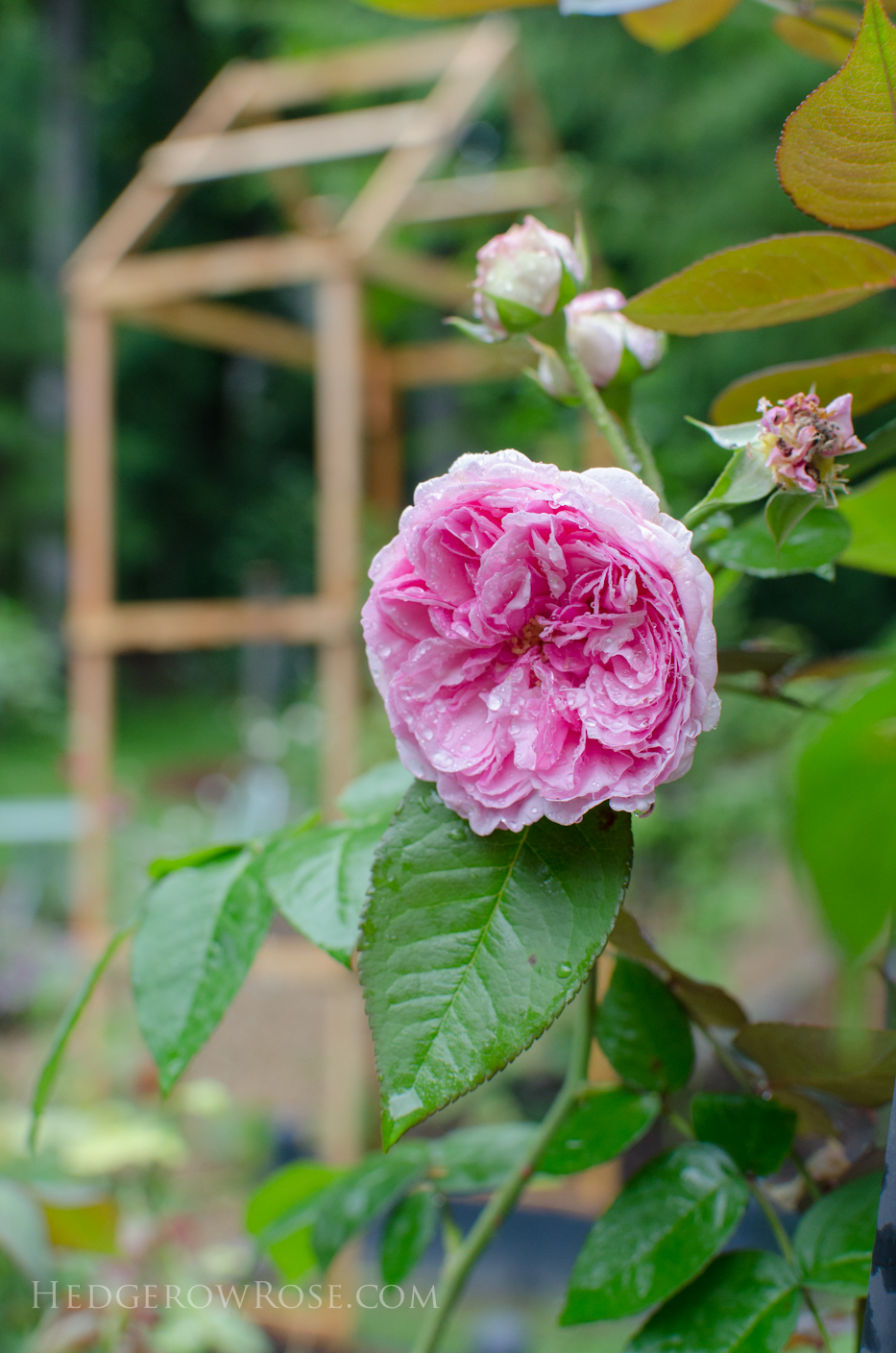 Top – Bottom: Strawberry Hill (1 & 2), A Shropshire Lad, Sonic Bloom, Mme Ernest Calvat
The heat spikes and rain are still affecting the roses, but we still have blooms even if they're a bit sporadic and faded. Cornelia has reached the top of the dovecote post. In fact, she threw out a cane so long I had to spiral twist it around the post to the top! We recently realized that the colors of the flowers on Cornelia exactly match those of the oriental lilies in that bed. A happy accident.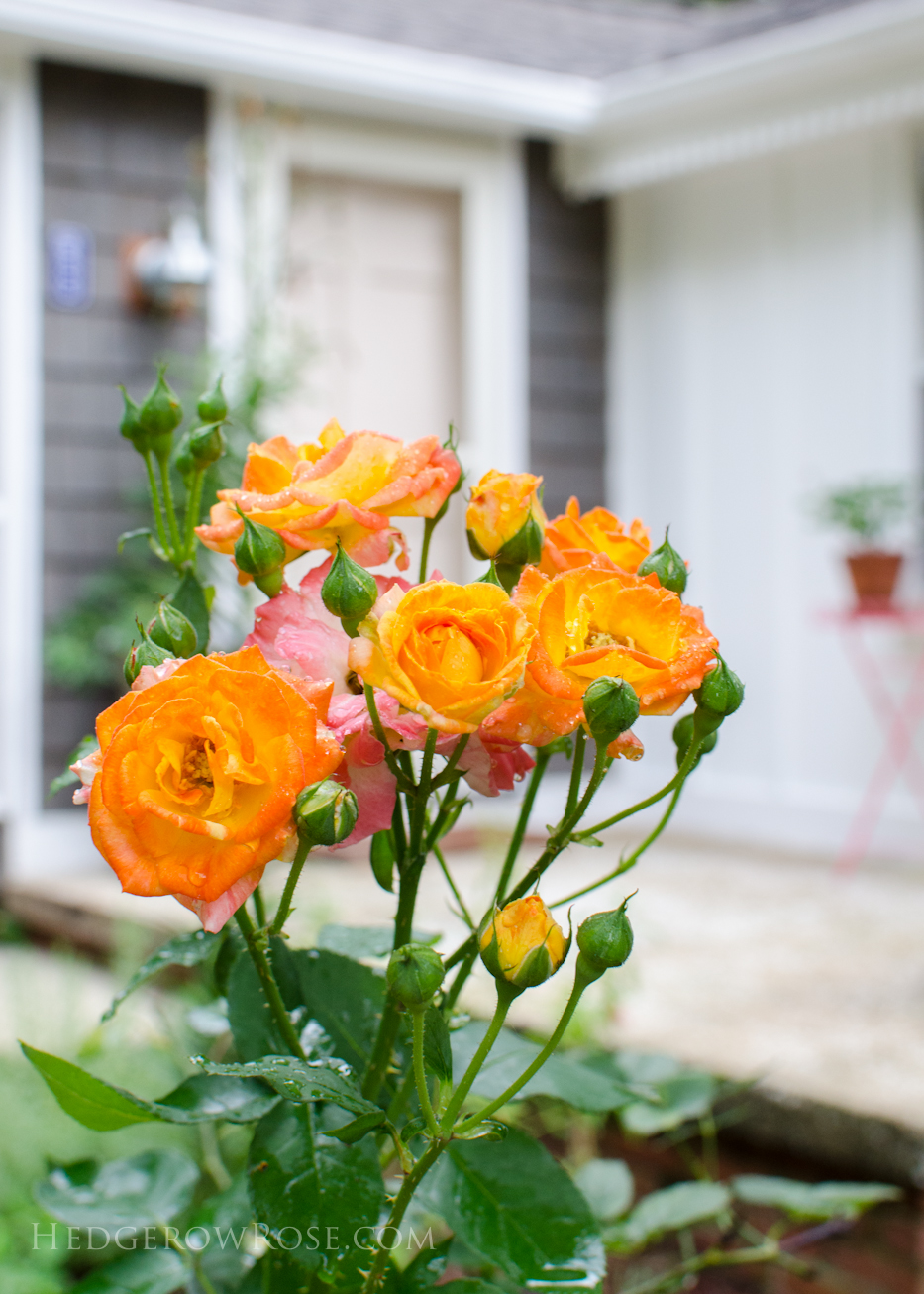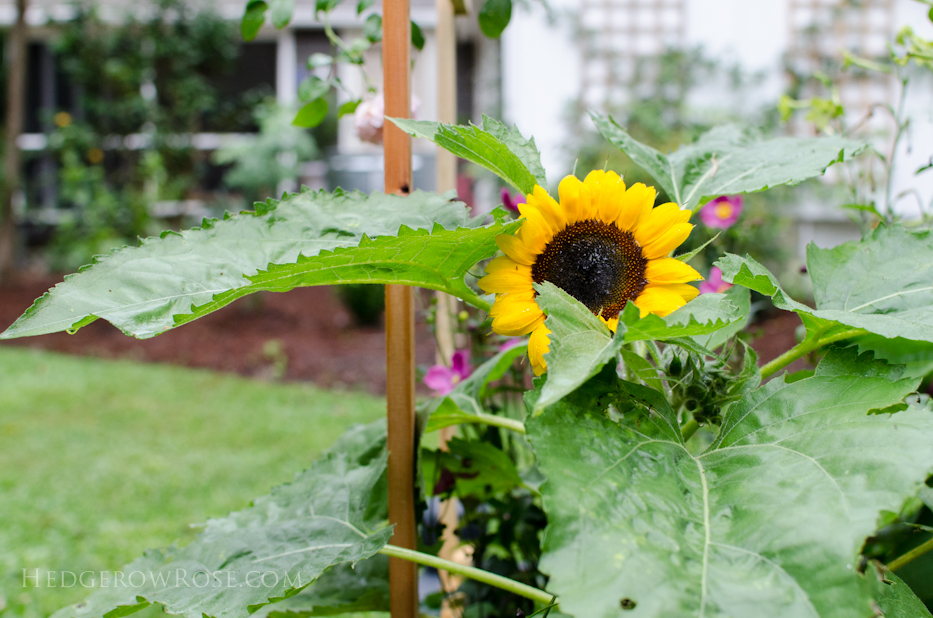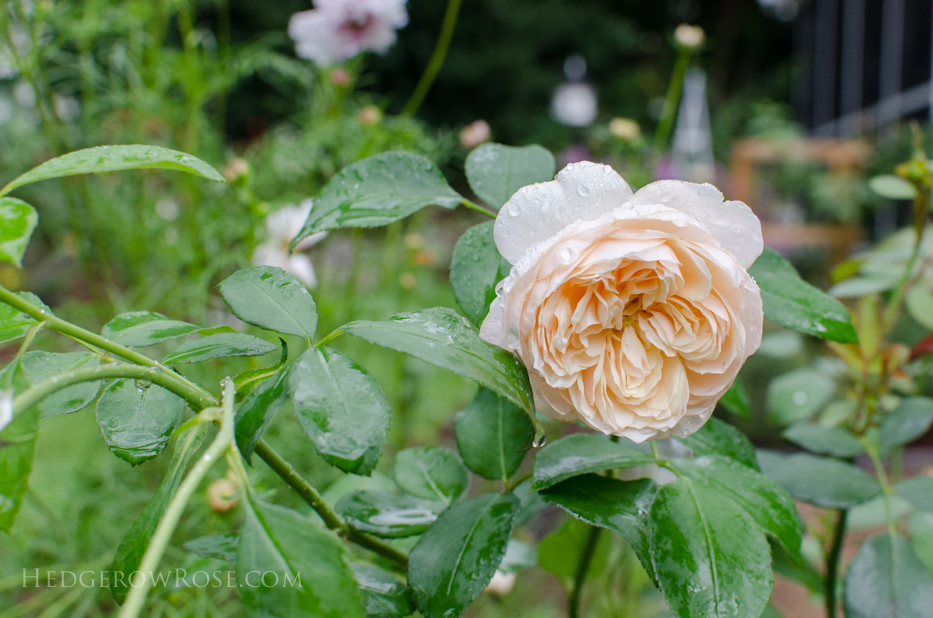 Top – Bottom: Piñata, Sunny Smile, Lichfield Angel
Actually, we're surprised at how big a few of the roses have gotten. Our soil tests have told us that the pH is low (about 5.3), organic content practically non-existent and nutrients? What nutrients? The roses in the raised beds are doing well, as to be expected, but some of the ones in the garden have really taken off and we think it's because we've been amending with cow manure, alfalfa meal, worm castings and so on. We will be adding lime this fall to bring that pH up.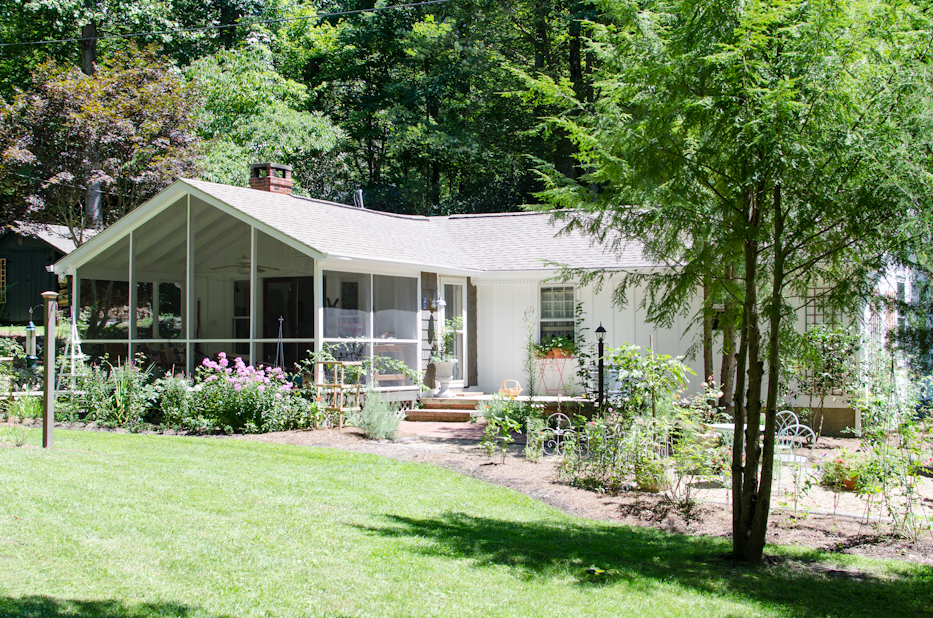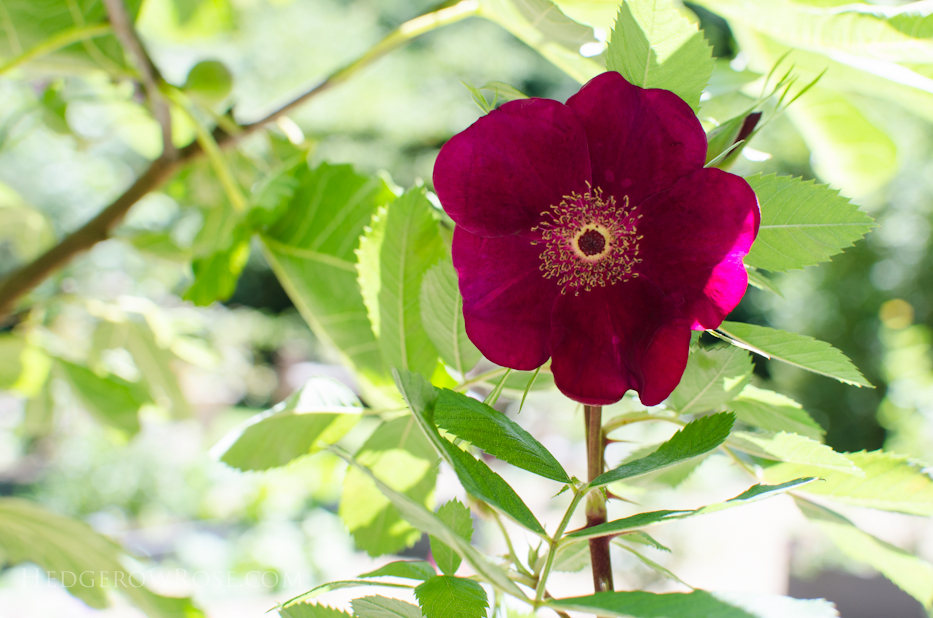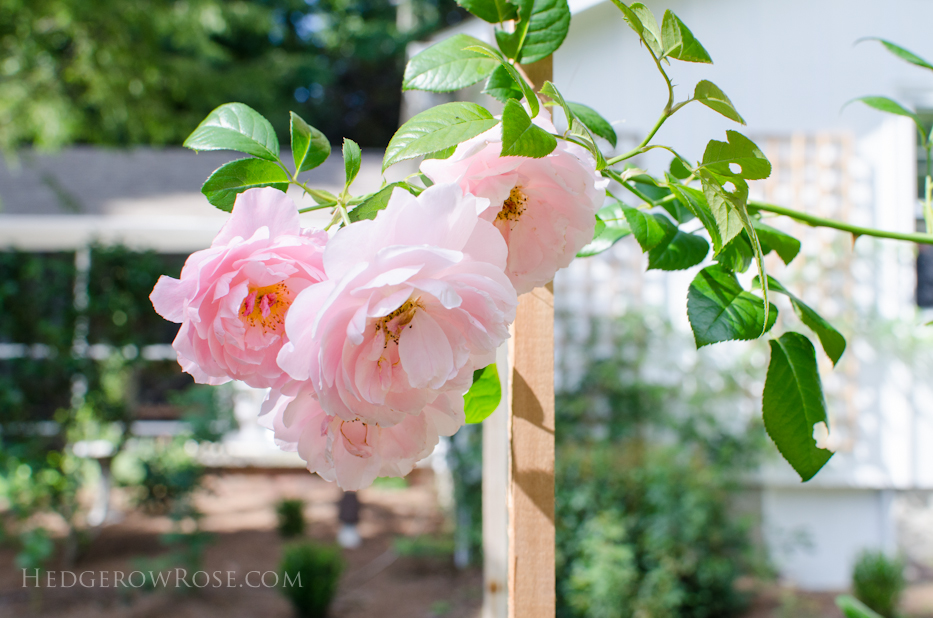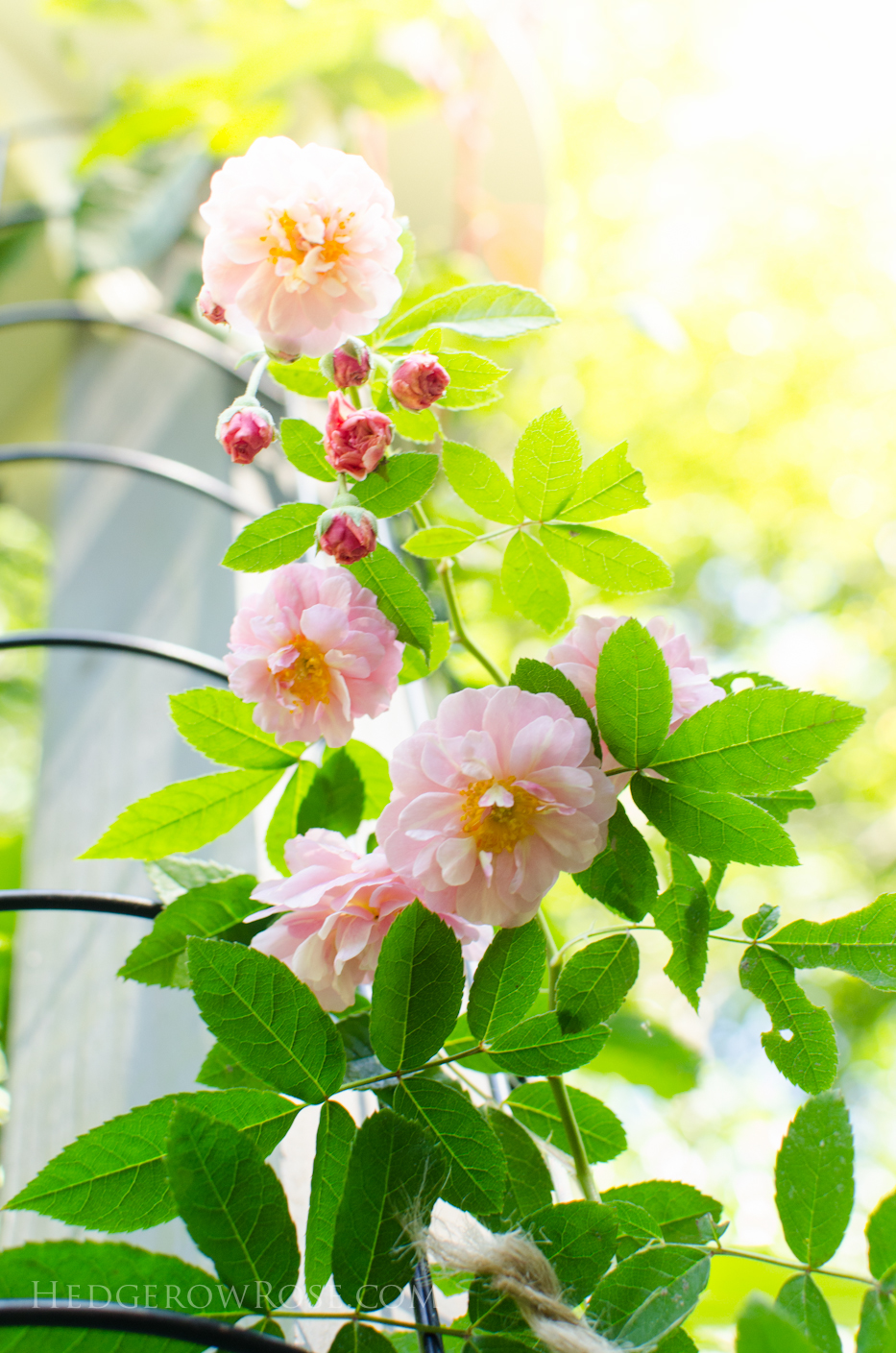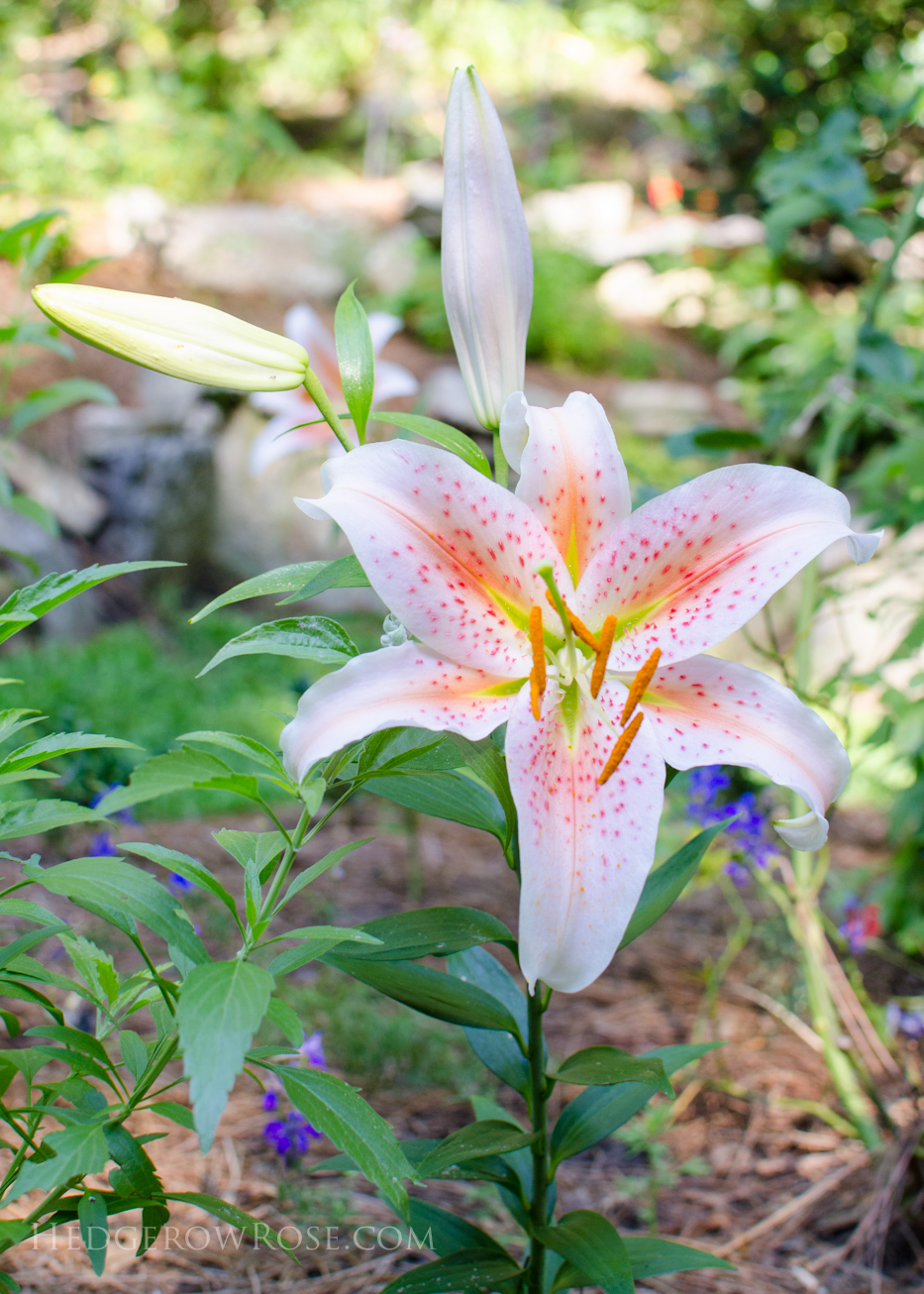 Top – Bottom: Our home, Basye's Purple, Strawberry Hill, Cornelia, Salmon Star
The cosmos are going strong and the zinnias (a cactus variety) are beginning to do their thing. The snaps are blooming, the dwarf sunflowers I started last minute are opening, the pumpkins (also last minute) are taking over the world, the violas I started for fall are flowering now, too. I pulled all the calendula due to them getting fungusy from all the rain. The baby doves have fledged. We have a rat snake that lives under our deck (!!), we saw our first hummingbird moth of the season. The tree frogs have left. The firewood is getting stacked. The bulb catalogs are pouring in. August rolls on.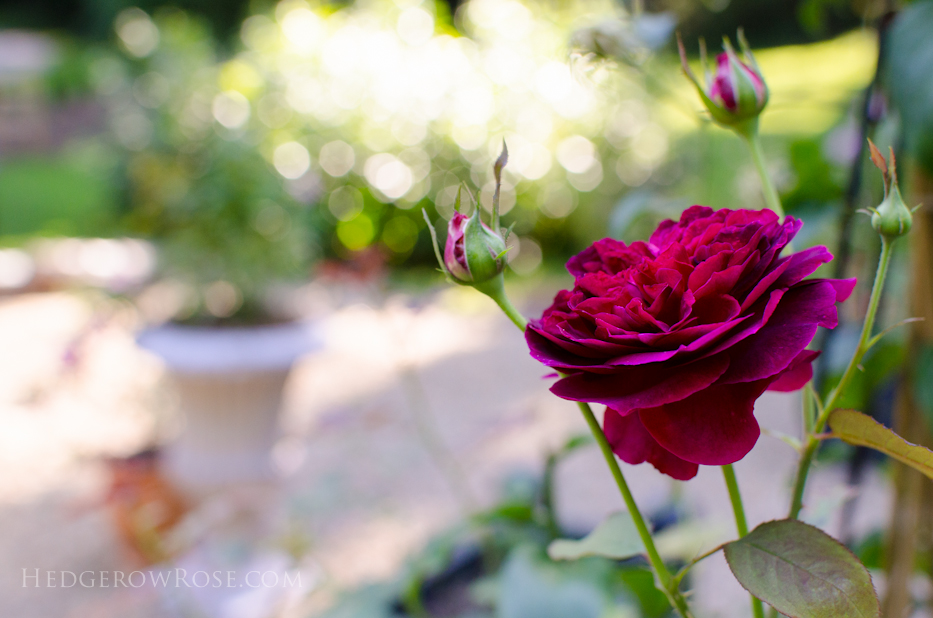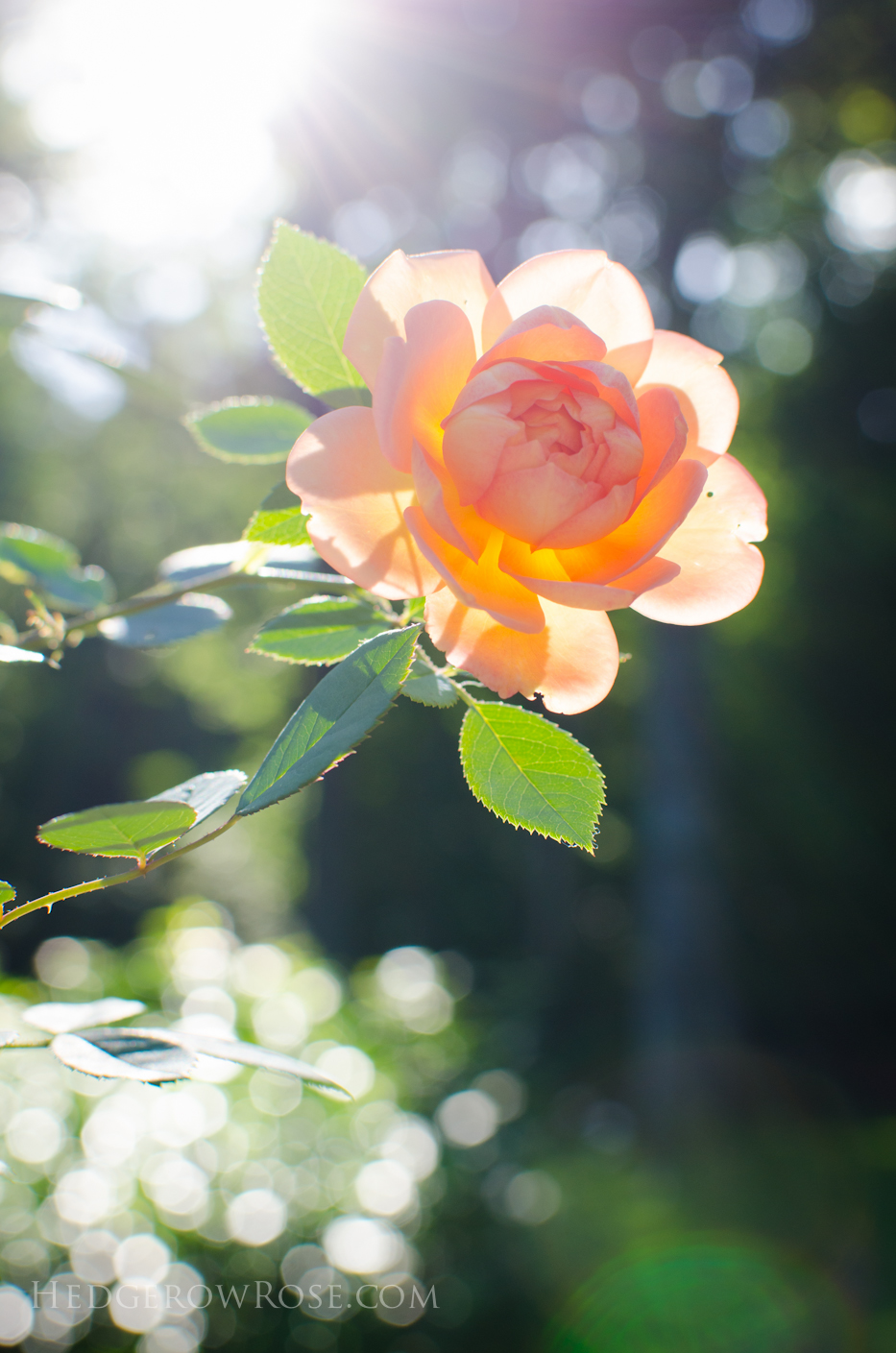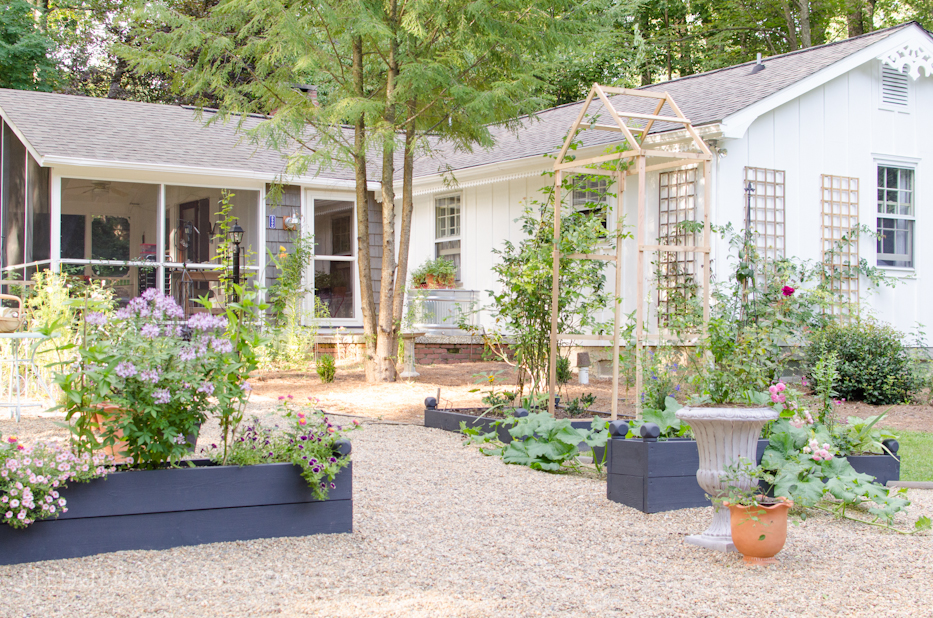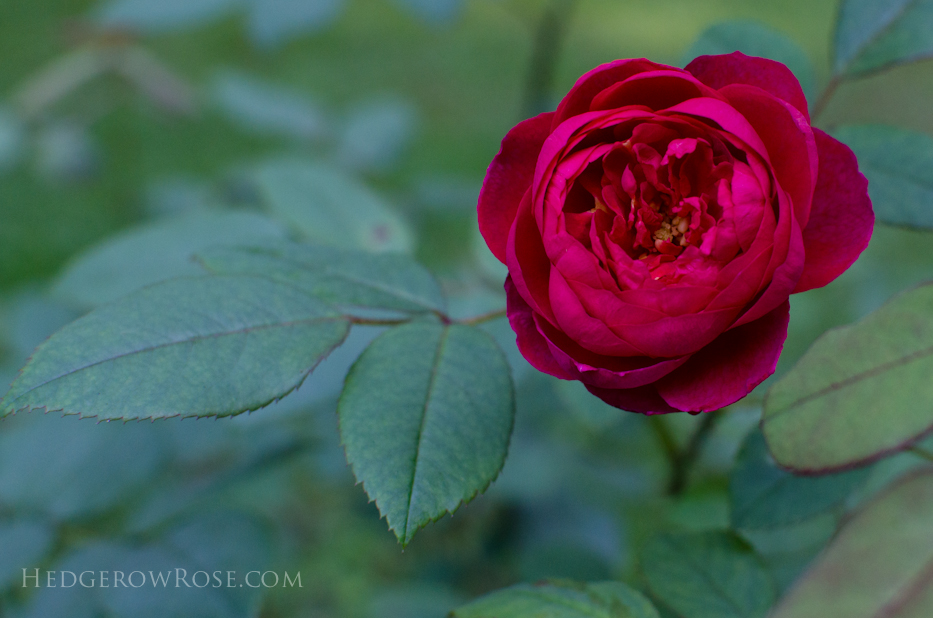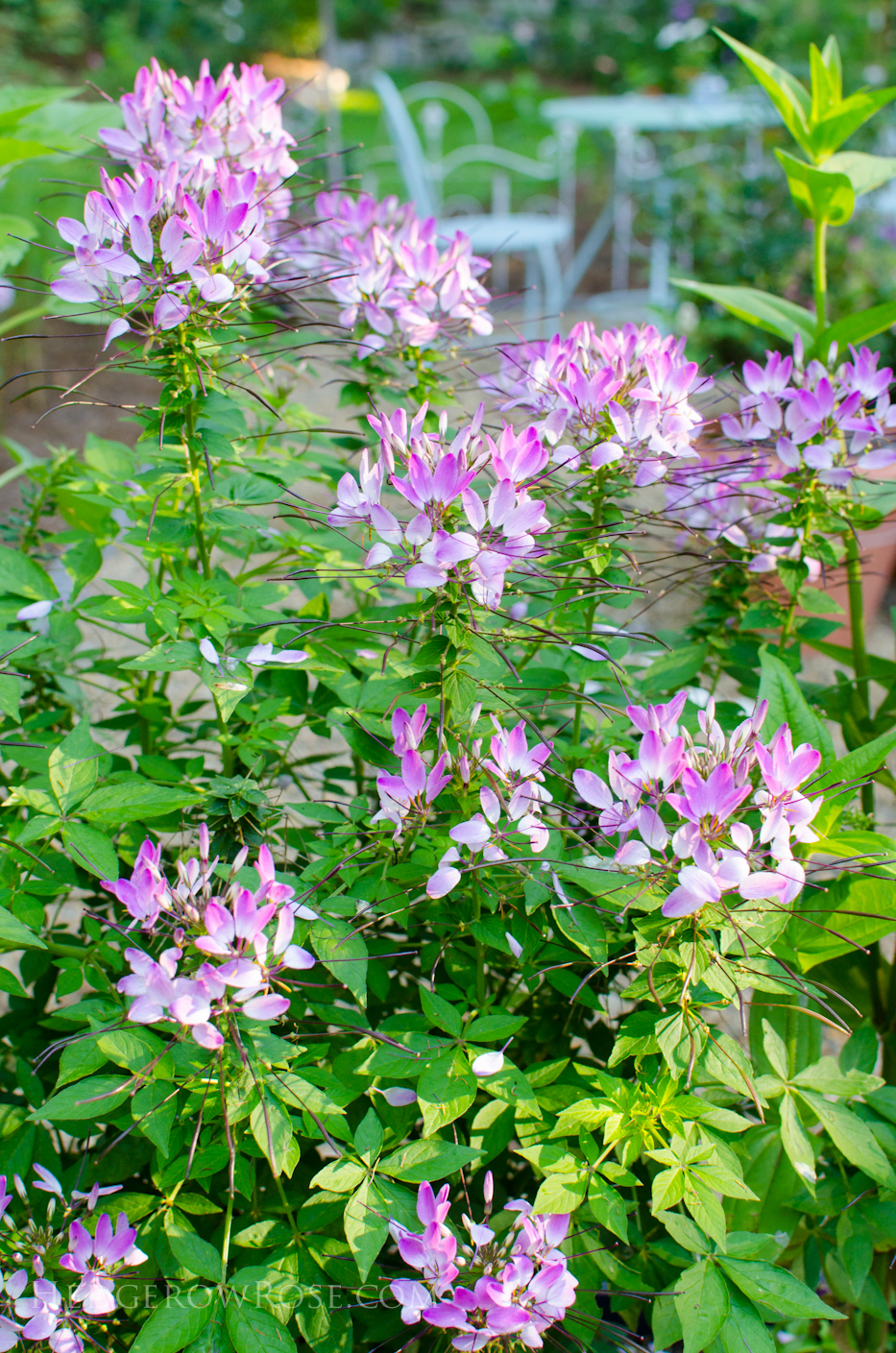 Top – Bottom: Munstead Wood, Lady of Shalott, our home, Benjamin Britten, Cleome
A note about these photos: I apologize for these infrequent, photo-heavy posts but I get so behind on the blog these days. I organized the photos by date, so what you're seeing is chronological–if that helps give you an idea of how things are shaping up here.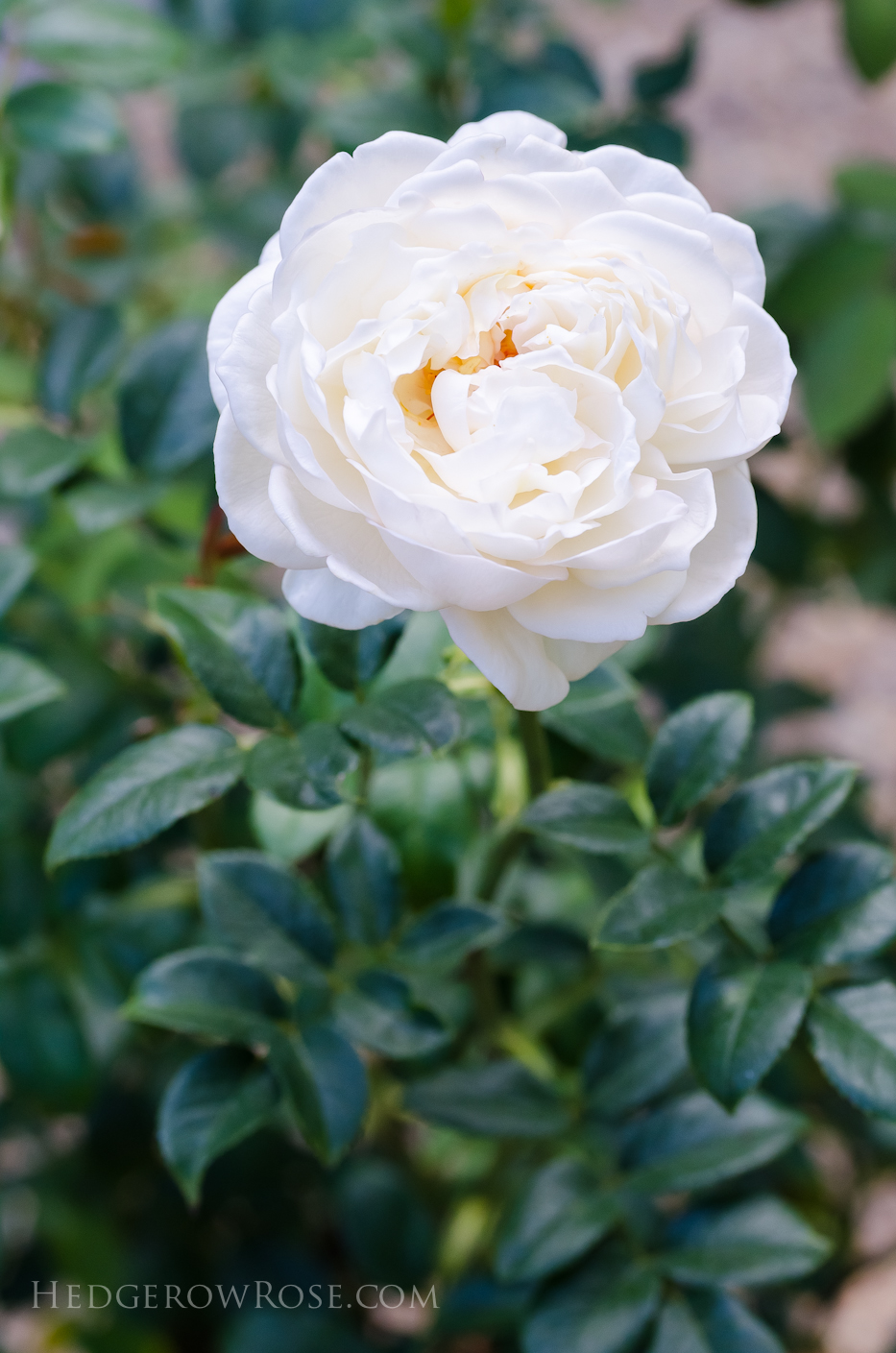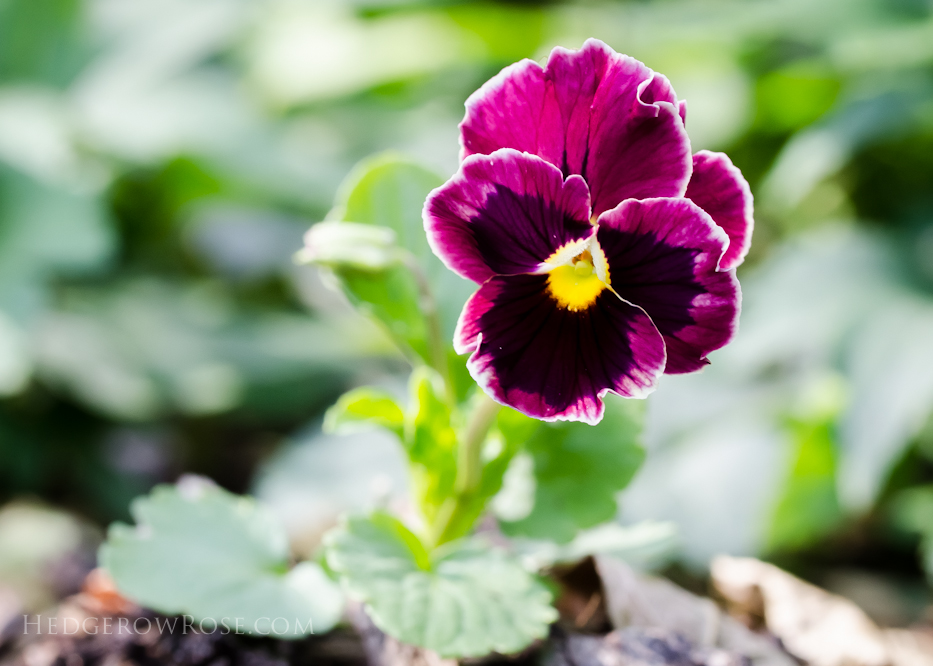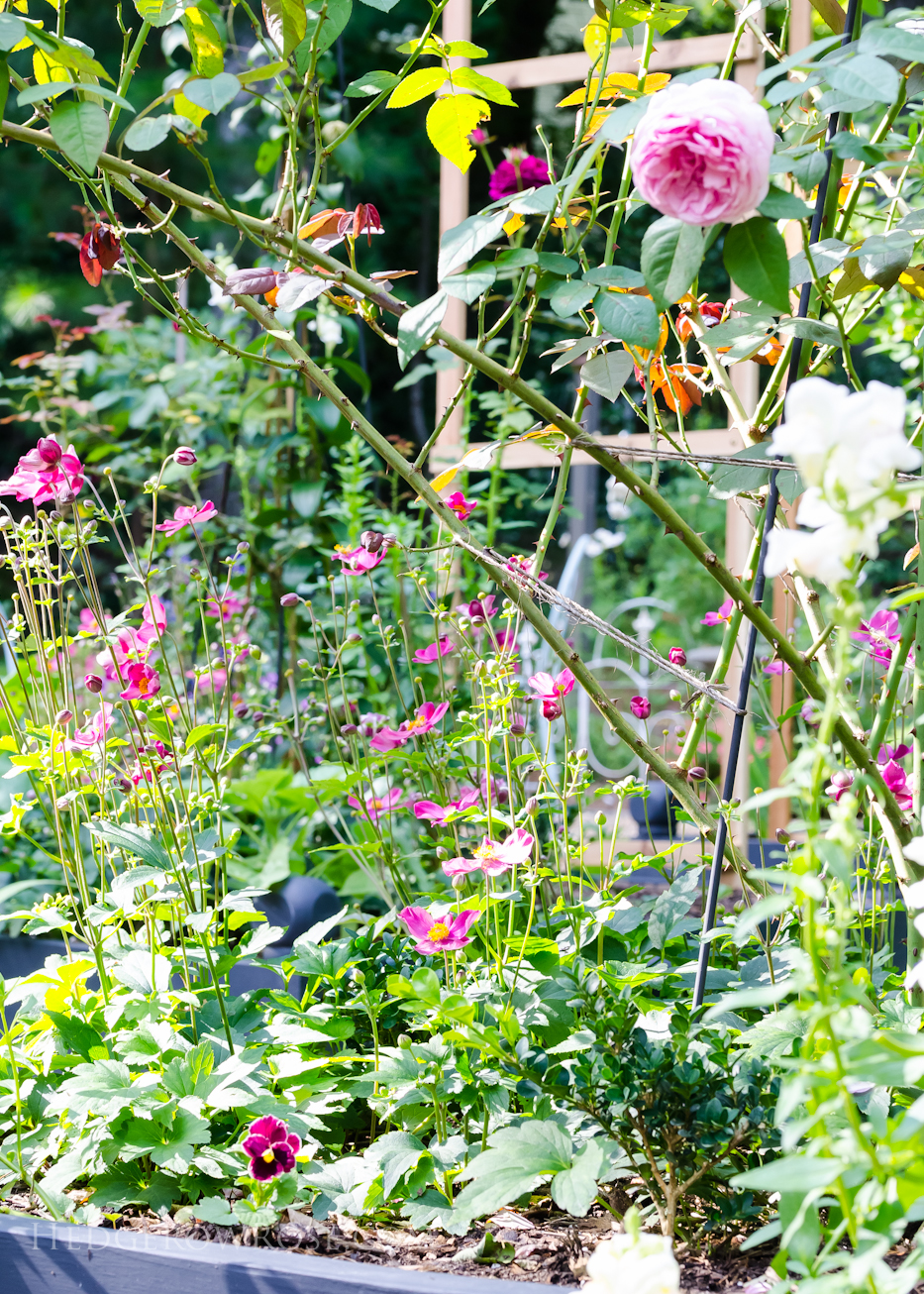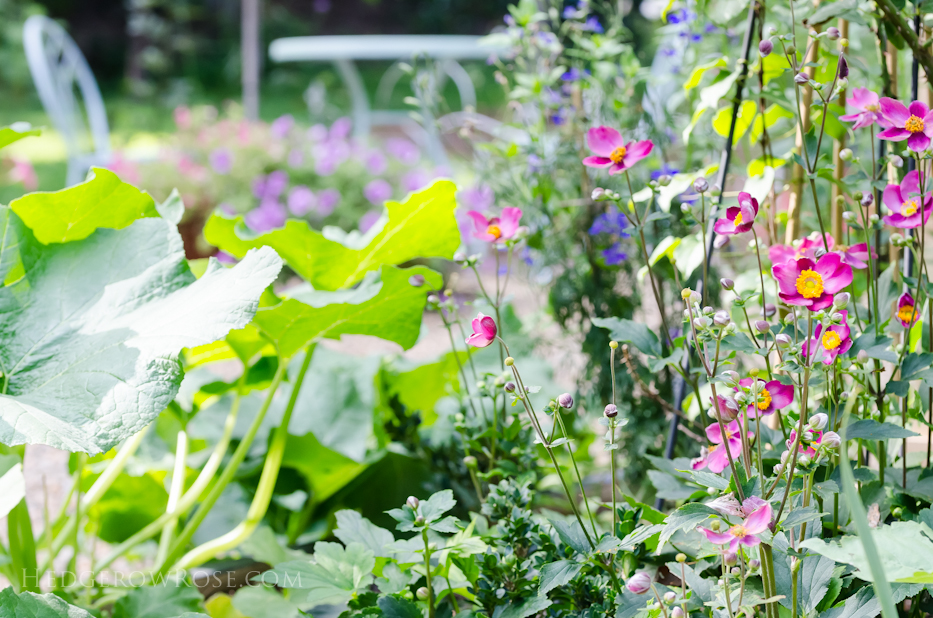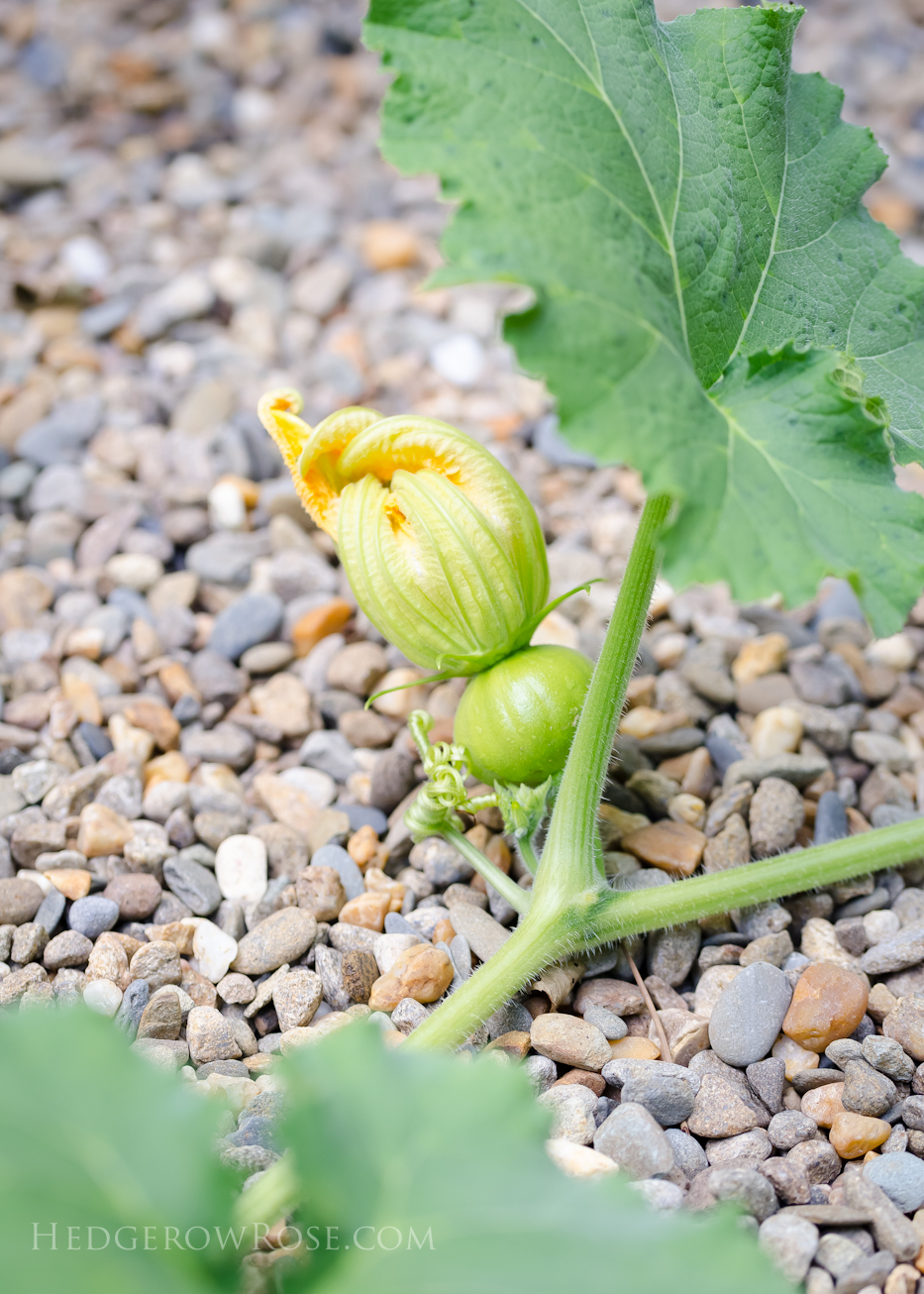 Top – Bottom: Claire Austin, Inspire Terracotta, Pretty Lady Diana (3 & 4), Pumpkin
By the way, we recently attended a talk by Dr Mark Wyndham about Rose Rosette Virus. I found it so interesting and helpful. I took a lot of notes and I'll be sure to share what I learned as soon as possible. RRV is a real problem but the good news is there are ways it can be managed. Stay tuned for that…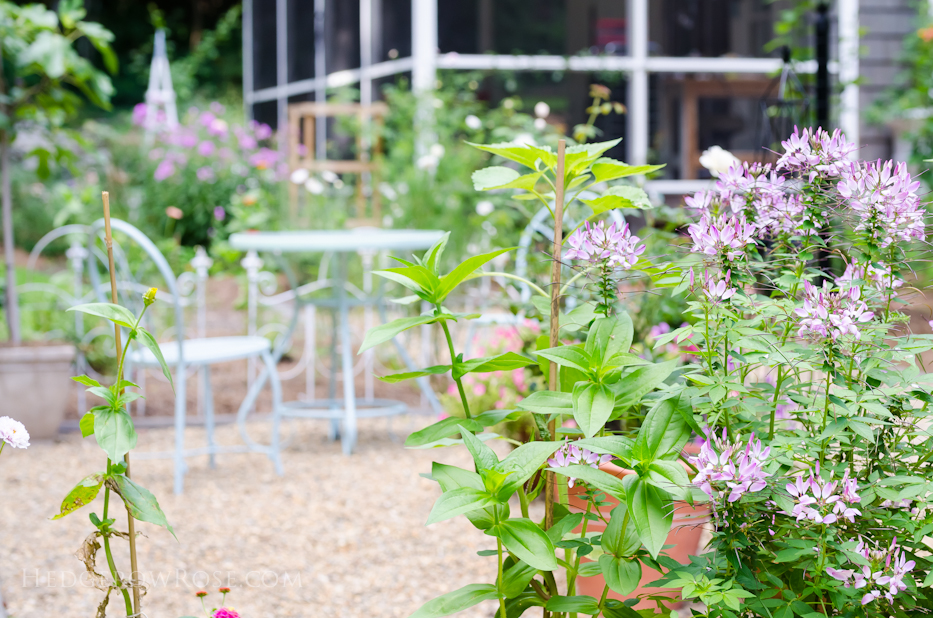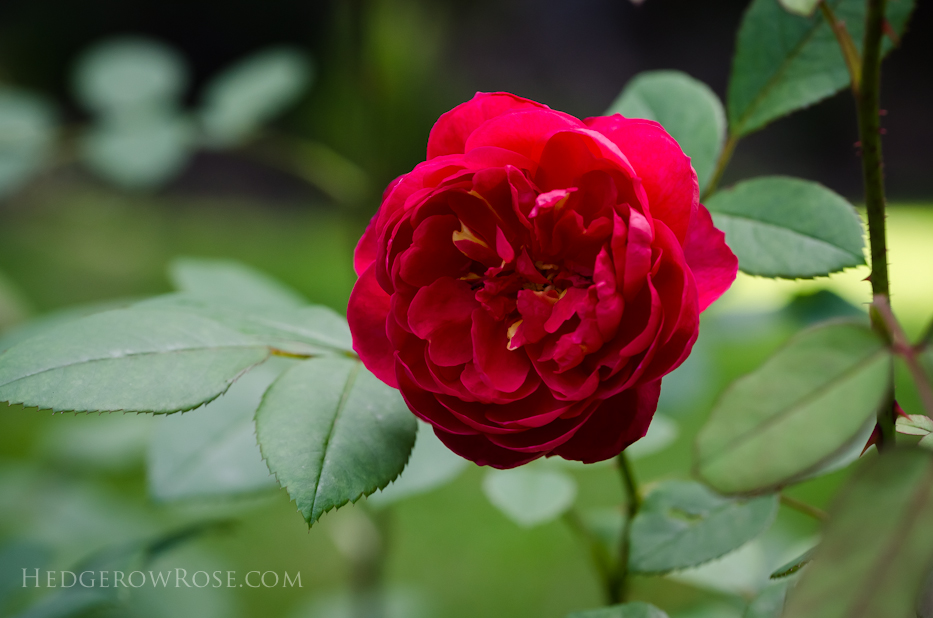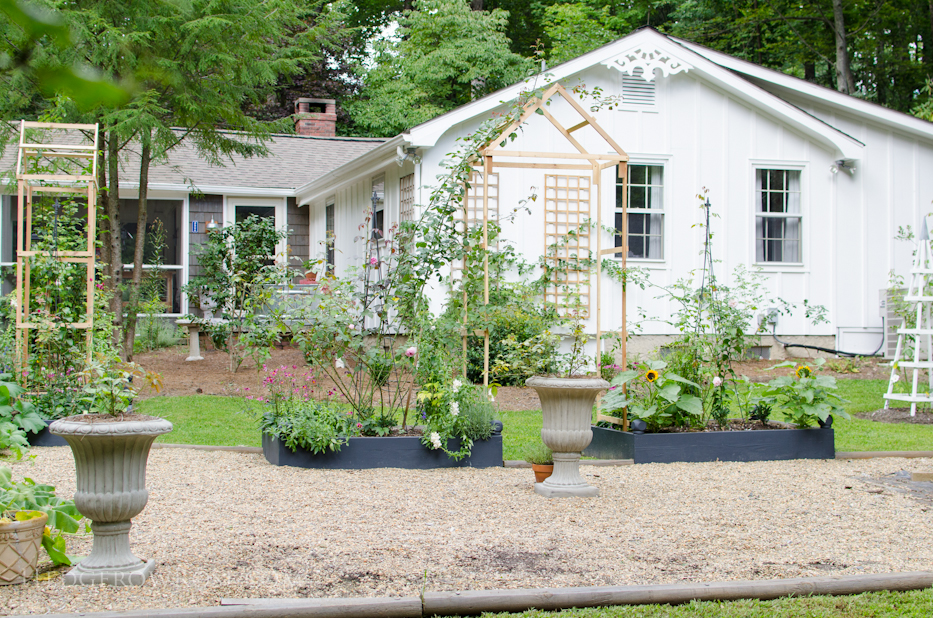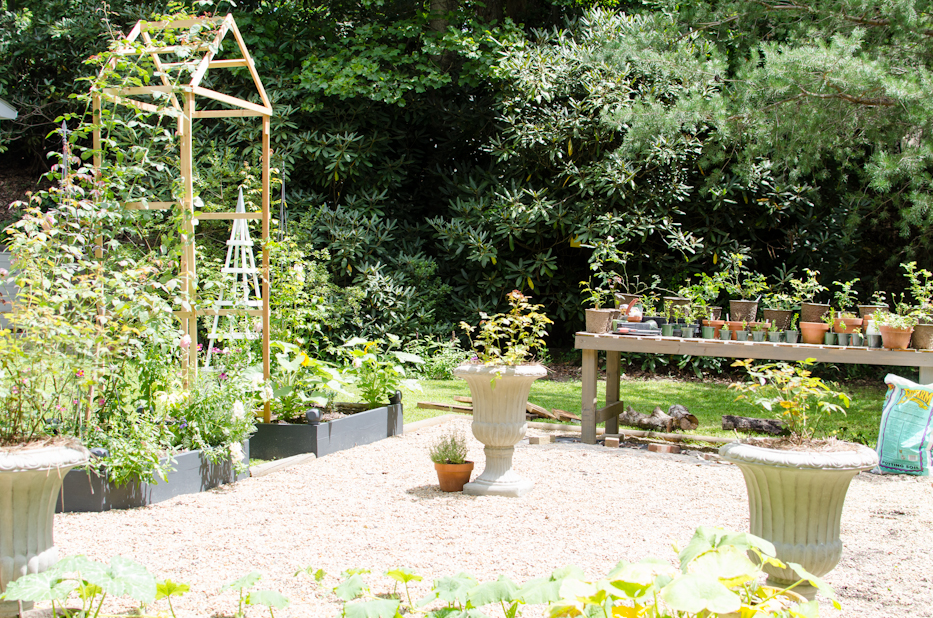 And last, I've been updating my shop with some of my favorite sparklies for fall. If you have a few minutes, take a look and let me know what you'd like to see more of. Your support is so greatly appreciated.
Have a wonderful weekend!