Mini autumn pies made with blackberry jam – Yum!
Gee whiz, I was trying to think of all the reasons why you should bake these mini pies today instead of doing something "more important," but do you really need a good reason? This is pie we're talking about, people, pie! Plus, this takes hardly any time at all and chances are you already have what you need in your kitchen. Ready?
I made this up as I went along, but it's pretty standard stuff. You will need:
Pie Dough (I used Pillsbury store bought pie dough. It's pretty darn good!)
Jam or Preserves (a 4oz jar of jam will be enough for at least 1 pie dough circle)
1 egg (beaten into a egg wash)
Raw Sugar (optional, but I recommend it if you are using dough that isn't very sweet)
And of course you will need the basics: rolling pin, baking sheet, parchment paper (or a Silpat), something pointy to crimp the edges of the dough, a pastry brush, cookie cutters and so forth. Let's get started!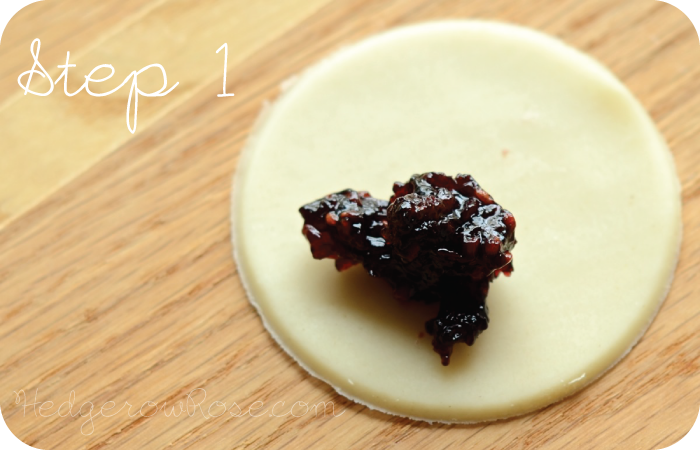 Step 1: Unroll your pie dough and cut out a circle using a biscuit cutter (or a drinking glass as I did.) Place a dollop of preserves or jam in the center. I used our homemade blackberry thyme jam I made last summer.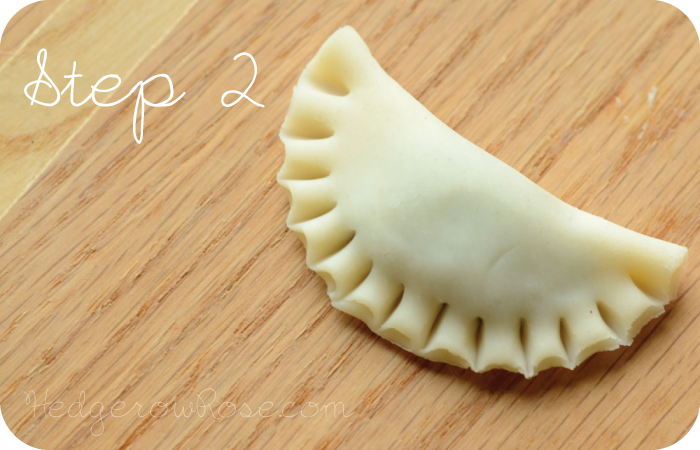 Fold dough in half and crimp the edge by pressing down with a pointy object such as the tip of a meat thermometer or a kebab skewer.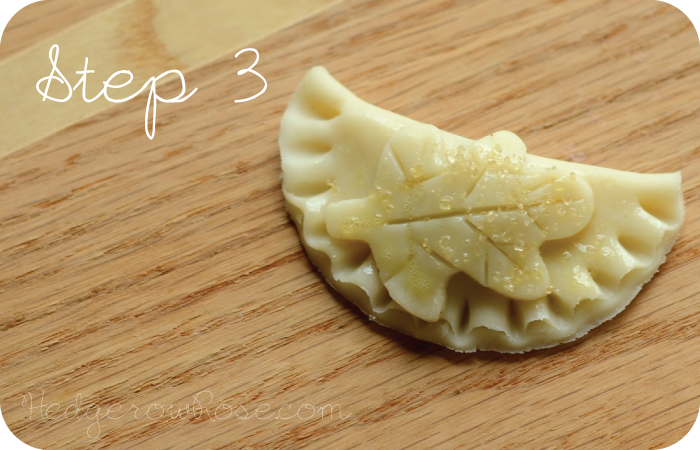 Brush dough with egg wash and place a cutout of a leaf or other autumnal design on top. Apply a second coat of egg wash and a sprinkling of raw sugar.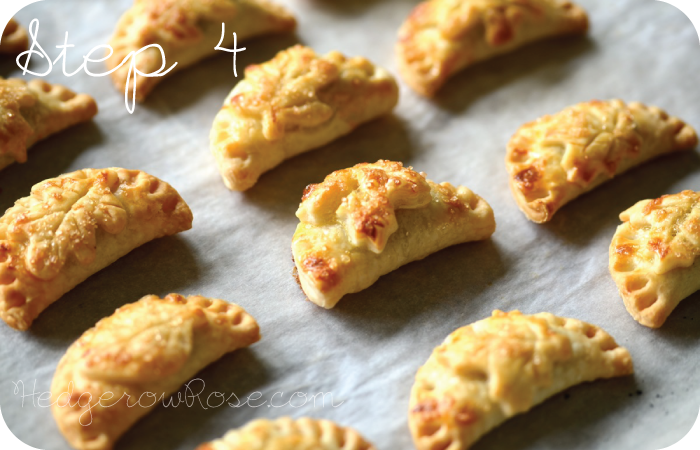 Place on a parchment-lined cookie sheet and bake at 350 degrees for approximately 10 minutes. Take them out of the oven when they are golden like the picture above and let cool.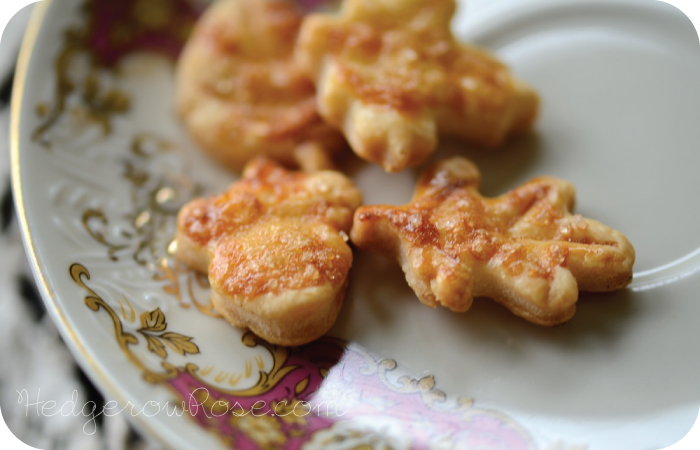 Extra dough can be made into these pie-dough cookies. They have an egg wash and a sprinkling of sugar for sweetness and are perfect with a cup of tea. Make sure to take these out a few minutes before your pies as they will bake a lot faster.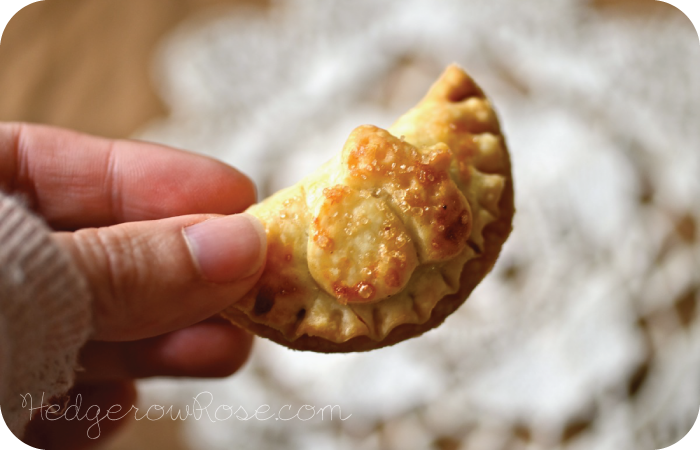 1 store bought pie dough circle will yield approximately 18 mini pies.