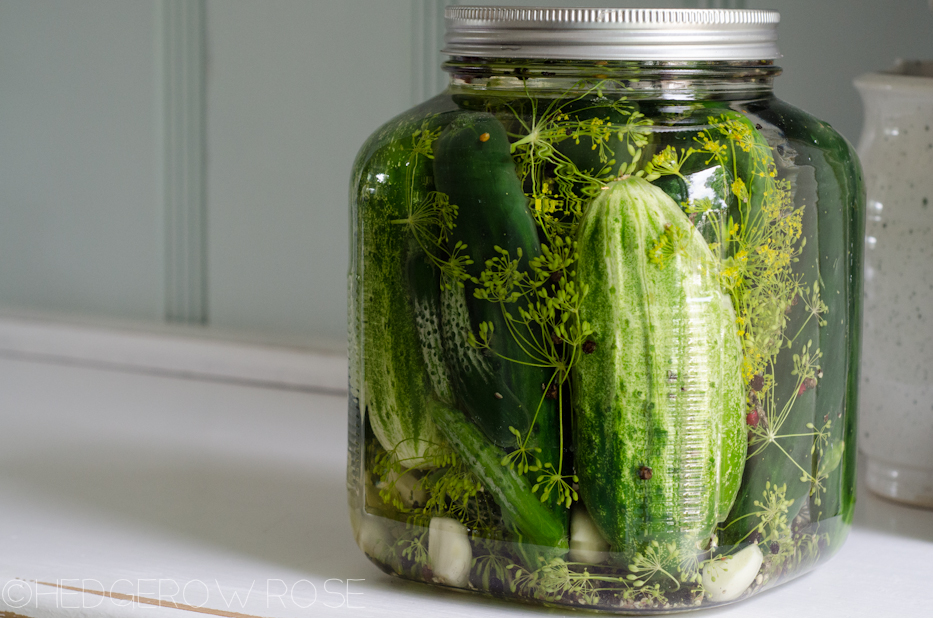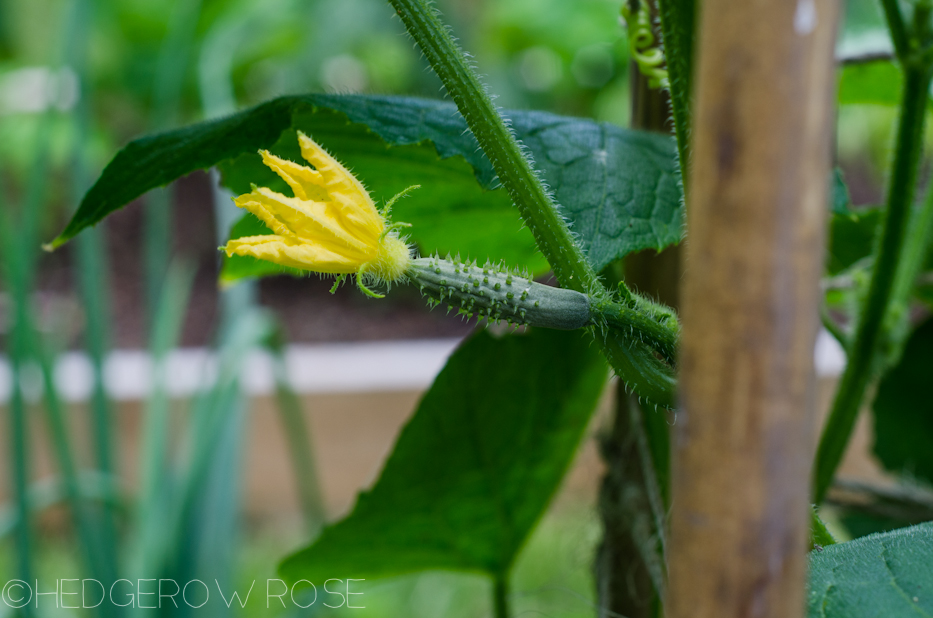 Last winter, when we felt as though we were living in a snow globe, Jesse and I dreamt up our humble veggie patch. There is something so cozy about planning a garden in winter, and I must say it's about the only thing that keeps me sane during the dreaded late January/February months. I have found a love for starting plants from seed that I never expected. I know it's a no-brainer as far as costs are concerned, but I've discovered out of necessity that it's also become one of my gardening joys. So, when we were planning our edibles and ordering our seeds I said, "Jesse, I am growing my own dill and cucumbers again so I can make pickles this summer." And you know what? I did!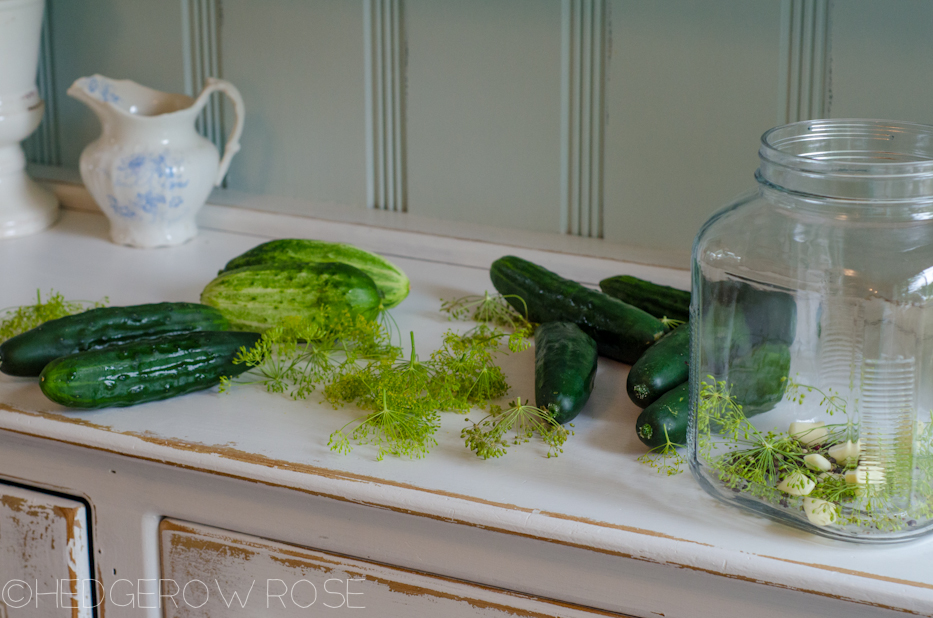 I followed this recipe on Margaret Roach's blog but in place of the pickling spice, I simply used whole peppercorns. And here's a tip for you if you're planning on trying this next summer: stagger your dill plantings. I think I got so excited about the whole prospect I forgot that key step. If I had staggered my dill sowing then I would still be harvesting dill, and consequently making more pickles with all the cucumbers that are still ripening. Didn't have any swallowtail caterpillars on our dill like we did in past seasons, surprisingly. (Side note: big drop in butterflies compared to past summers–how about you?)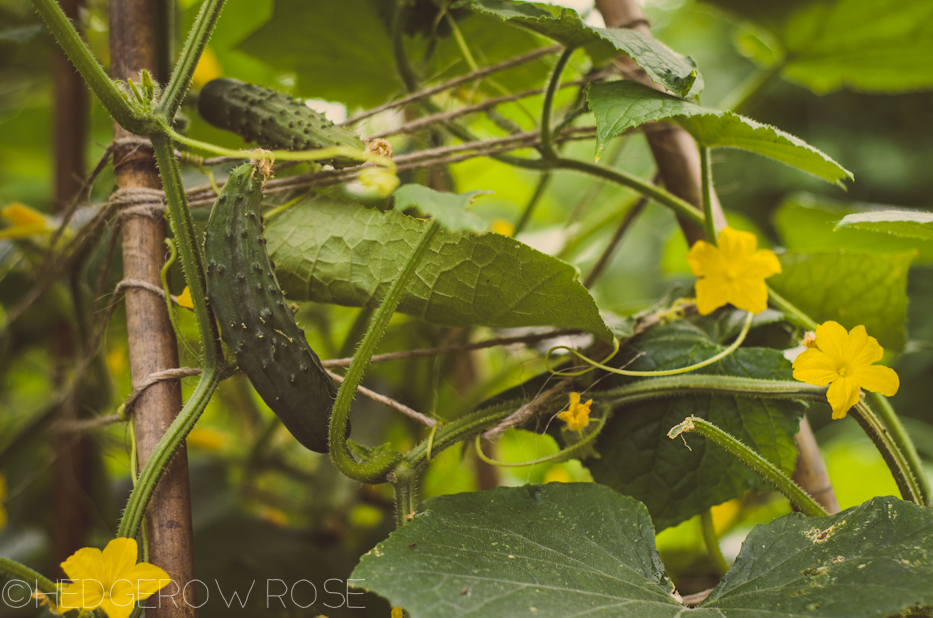 Incidentally, this pickling recipe also worked great for our plethora of french beans. (We were starting to feel like if it wasn't nailed down, it was getting pickled.) Already dreaming up next year's picklepalooza!