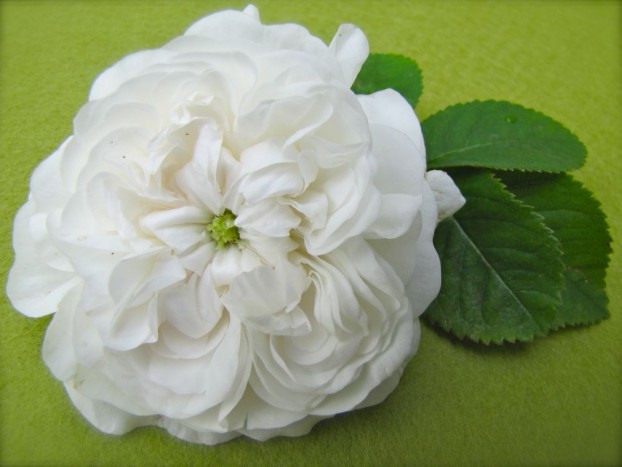 'Madame Hardy', otherwise known as 'Félicité Hardy', is a white damask rose bred in Paris in 1832 by Alexandre Hardy who named it for his wife.
'Madame Hardy', or 'Félicité Hardy' for the purists, is the loveliest damask rose I have ever come across, and is finally an esteemed member of our garden. I've dreamed of this rose for many years, having first seen it in the pages of Martha Stewart's Living Magazine, which I cut out and saved for over a decade before I was able to purchase two for our garden last summer. I feel so fortunate to be finally growing this rose, and frankly these pictures do not do her justice.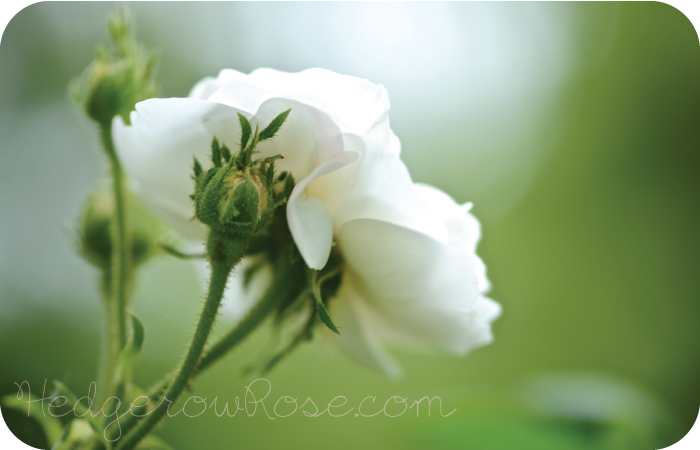 'Madame Hardy' is a damask; a member of the European classes of old garden roses.
'Madame Hardy' is considered an "Old Garden Rose" which, in it's strictest definition, classifies all the roses that existed prior to 1867 when the first Hybrid Tea, 'La France', was introduced. Bred in 1832, 'Madame Hardy' was created by Julien Alexandre Hardy, a noted rose breeder who is credited with over 200 varieties and was the chief gardener at Jardin du Luxembourg, the famed garden in Paris. Hardy named this rose for his wife, Marie-Thérèse Pezard.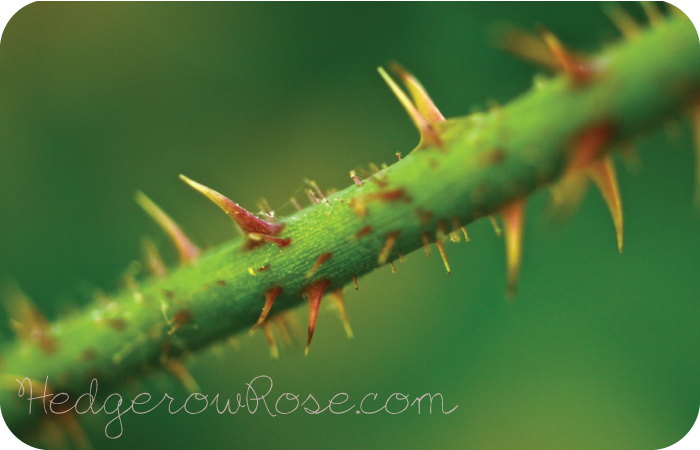 Not to be reckoned with, Madame Hardy's canes are quite covered with sharp thorns.
'Madame Hardy' is Damask rose which is a member of the European classes of old garden roses, noted for it's long bloom time, it's vigor, and it's incredible scent. In fact, Damasks are still in heavy commercial production to make attar of roses, which is an essential oil used in the perfume industry.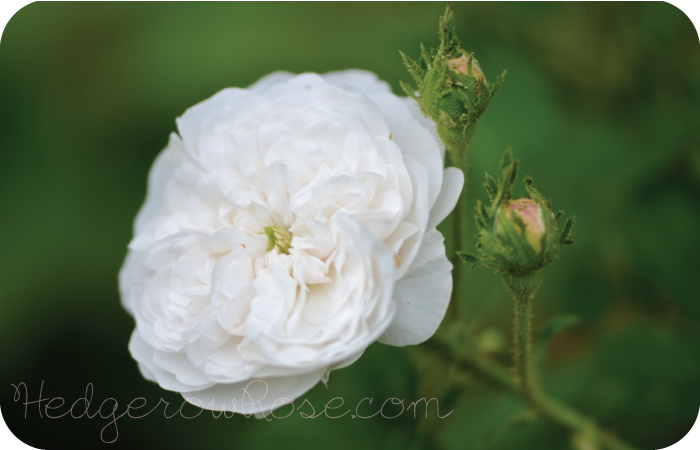 To me, the scent of 'Madame Hardy' is that of a fresh, raw honey
'Mme Hardy' is hardy to zones 4-9 and has double, cupped flowers with a very prominent green button eye. Like the Gallica class of roses, which I believe 'Mme Hardy' is related to, it has incredible disease resistance and will even thrive in semi-shadier locations. This rose blooms on old wood, so if pruning is necessary, do so immediately after flowering. 'Mme Hardy' grows to a height and spread of about 5′ with blooms approximately 3″ across.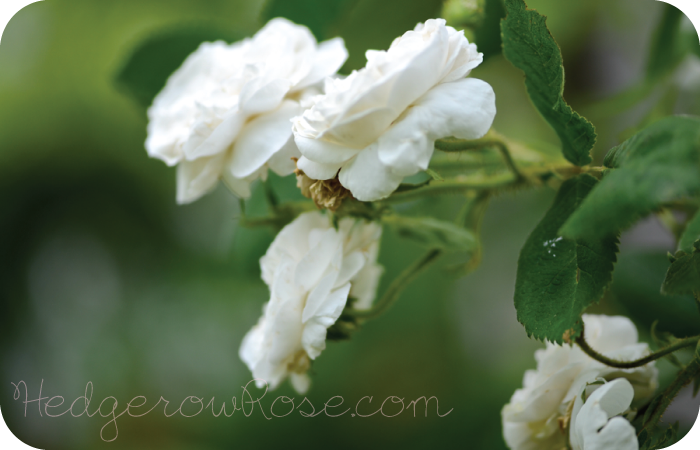 'Mme Hardy' blooms in clusters of about 3-4, however, I've noticed the center flower seems to be the largest and showiest.
The foliage of 'Mme Hardy' is a matte, dark green, and has the texture of paper. As a matter of fact, I will be probably be transplanting one of our roses as due to it's thin, delicate leaves, suffers from wind damage and requires a more protected location. Additionally, the leaves, canes, and calyces have an almost fuzzy or sticky (for lack of better words) texture, and tiny pieces of fluff, fuzz, and even the sawdust mess the carpenter bees are making nearby tend to stick to this rose. (If you look closely, you can see some sawdust clinging to the calyces in some of these pictures).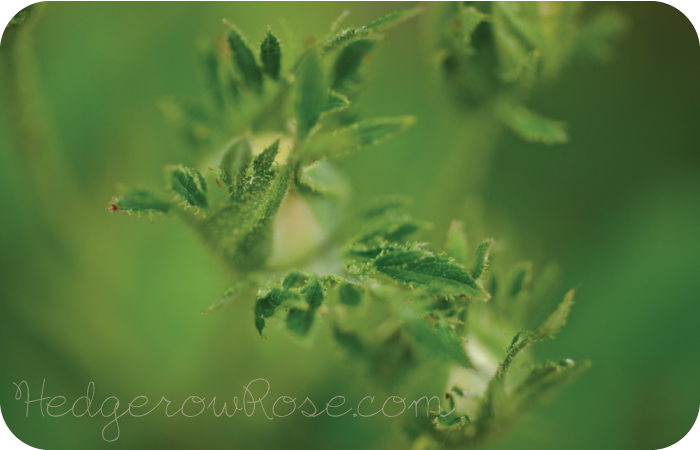 The calyces of 'Madame Hardy' are unusually elongated and fringed like a fancy headdress.
As I mentioned earlier, I have two 'Mme Hardy' roses growing in our garden. One is planted in a container and in a south-facing position and the other in a raised bed in an east-facing position. Both are still quite small, we're talking maybe only a couple of feet high at this point, and yet both are covered in blooms and doing quite well in spite of their different locations. 'Mme Hardy' is a once-bloomer, with a relatively long bloom period in late spring to early summer lasting about 4-5 weeks in our location.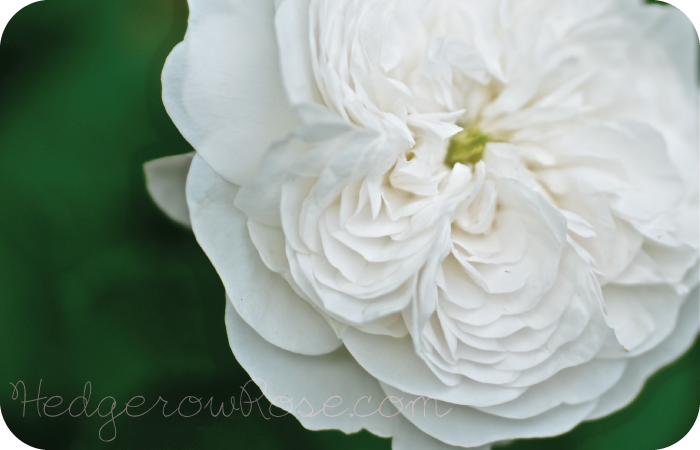 The double, cupped, blossoms of 'Mme Hardy' are beautifully formed, with classic quartered petals surrounding a fresh, green, button eye.
The American Rose Society gives Félicité Hardy a rating of "outstanding." In other words, 'Mme Hardy' has been rated as being in the top 1%.