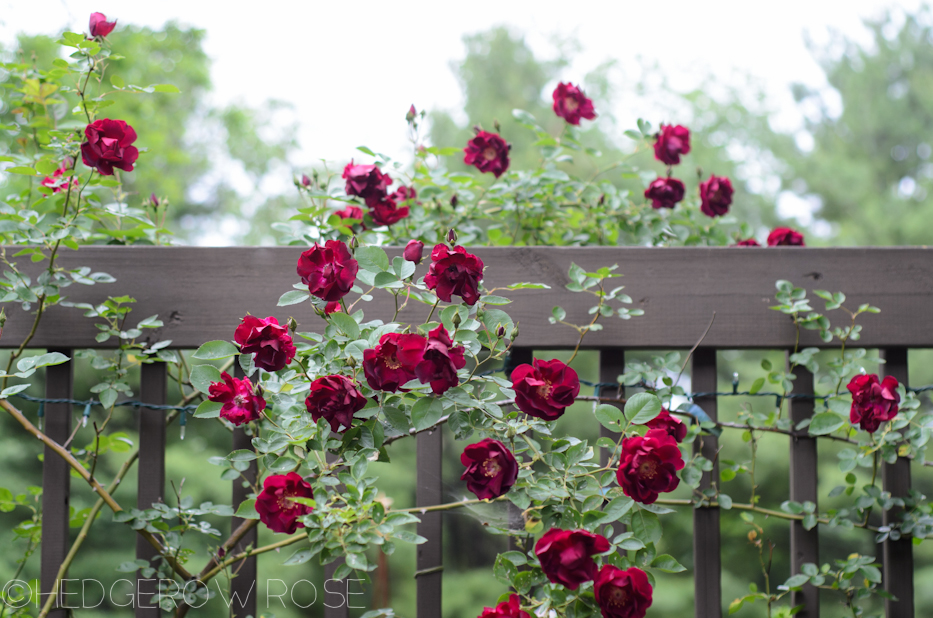 Dr Huey, introduced in 1914, is a dark red hybrid wichurana climbing rose now used primarily in the rose breeding business as a rootstock for budded roses.
The discovery and identification of this rose growing in our new garden solved a long-running mystery for me. I'd often wondered, as I drove through the older neighborhoods in our former stomping grounds, what that variety of dark red rose was that was growing in everyone's front yard.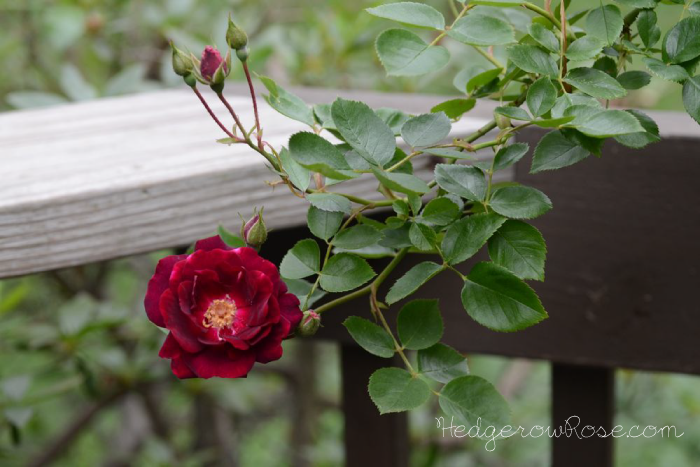 When we arrived at our new home in 2009, I noticed we had a sad looking little rose growing in an abandoned garden and recognized it immediately as the rose I had seen so often before. I guessed that it was the rootstock of a long-dead hybrid tea and as I nurtured it and watched it grow and flower beautifully, I dug in to do some research and discovered I was growing the Dr. Huey rose.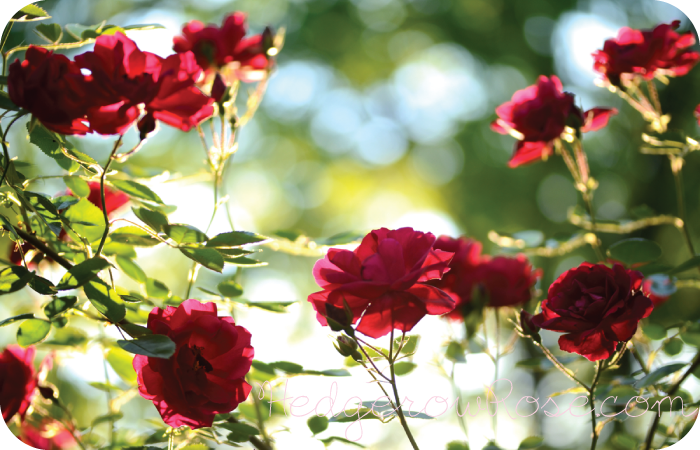 Dr. Huey (sometimes referred to as "Shafter") was bred by Captain George C. Thomas in 1914 and introduced in 1920 by Bobbink and Atkins. It is quite possibly, inadvertently, the most widely grown rose in the United States,  but more on that later. A Hybrid Wichurana (a rambler which can also be trained as a climber), Dr. Huey bears gorgeous clusters of deep red, semi-double blossoms with prominent yellow stamens in the late spring/early summer.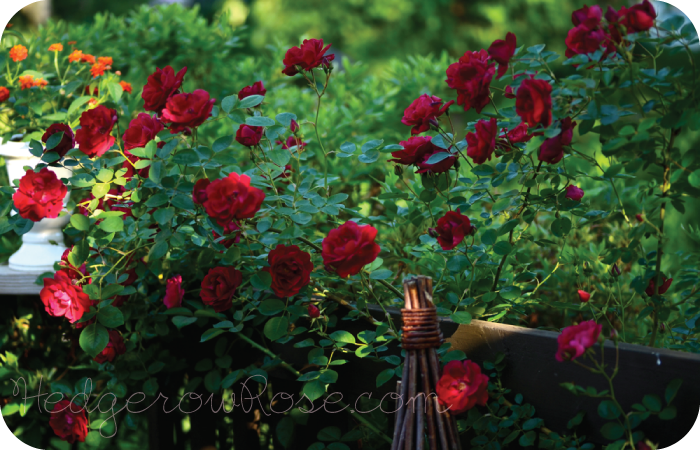 Dr. Huey is a gorgeous rose, but for me has one very annoying pitfall: it's susceptibility to fungal disease. In our garden, after it blooms, every single leaf succumbs to black spot and eventually drops off despite my ministrations. Yet what Dr. Huey lacks in disease resistance, scent (I do not notice any), and lack of any repeat bloom, it makes up for in charm (when it's blooming) and it's sheer willingness to survive. In spite of it basically becoming completely defoliated by the end of summer and into autumn, it surprises me by returning the following spring grander than could be expected.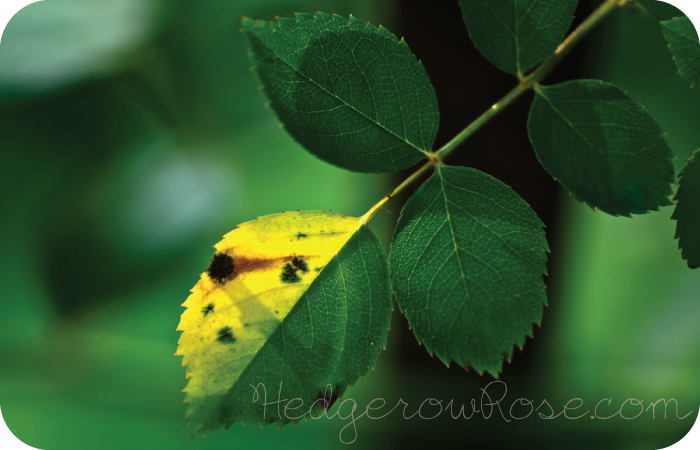 It's due to this incredible vigor that Dr. Huey is widely used as a rootstock for grafting bud eyes in the business of rose breeding and large-scale production. It offers ease of propagation and adaptability to various growing conditions and it's negative traits (such as it's susceptibility to mildew and black spot) do not pass on to the grafted rose.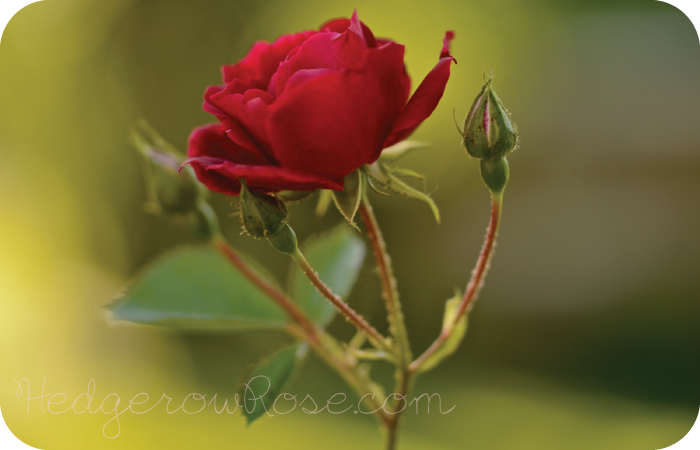 Dr. Huey is used almost exclusively as a rootstock for grafting bud eyes in the business of rose breeding and large-scale production.
It's quite possible that like me, you've already seen Dr. Huey growing rampant in older neighborhoods, abandoned gardens, and cemeteries. Or maybe you've wondered what that dark red rose is that suddenly appeared where your hybrid tea used to be. In colder zones, we're taught to protect bud unions by planting it several inches below the soil line, and to remove suckers (canes that emerge from below the bud union). However, more often than not, the wrong rose is chosen for the wrong place, and diseased canes are removed (or they just die back) and the stronger, healthier canes emerging from the rootstock are left to consume the original rose. Over time, as the grafted rose dies, Dr. Huey flourishes, and that's probably why it has become so prevalent.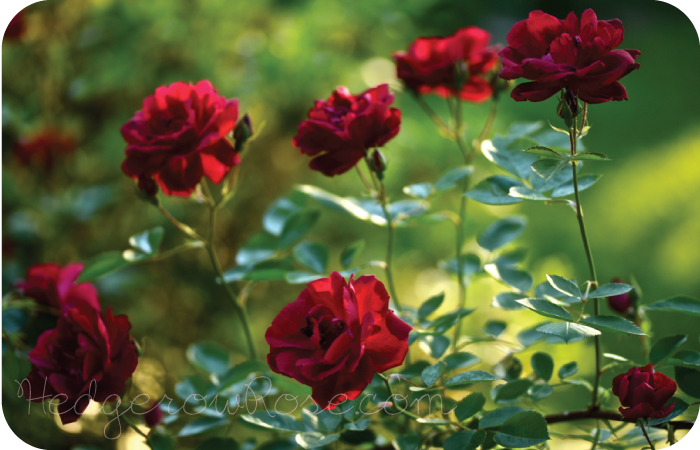 Dr. Huey's blossoms start out a deep, scarlet red, and then change to a dark magenta as they fade.
Dr. Huey blooms on year-old wood so if pruning is necessary, it should be done immediately after flowering. Ramblers such as Dr. Huey often produce quite a few basal breaks (new canes), so removing older ones will make for a healthier and more productive rose. Training the canes horizontally on a support will also increase the number of blooms. (Strips of old pantyhose are great for attaching canes to supports; a tip I learned from Martha Stewart.)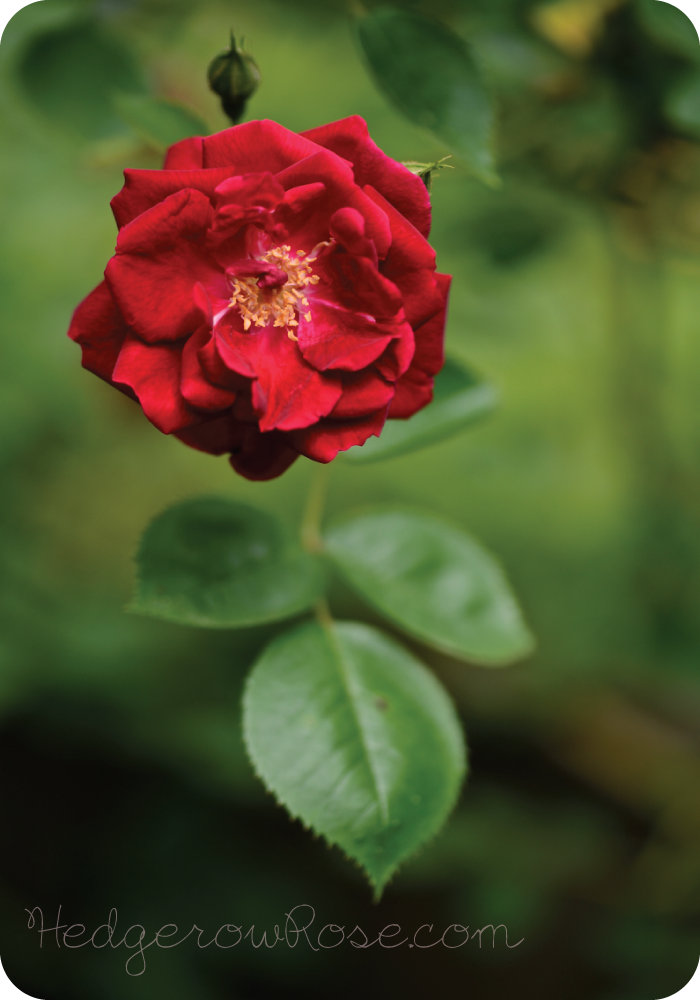 Dr. Huey is hardy to zones 5-9 and is tolerant of shade and poorer soil conditions.
On paper, Dr. Huey is not recommended to grow for it's own sake. Even the American Rose Society scores it as "below average," and yet somehow I couldn't imagine our garden without it. Does that make sense? Of course not. But sometimes, you just can't quantify a rose's charms.