I'm not an entirely patient person, but with my garden I sort of have to be, especially since I am starting from scratch here at our new home. The bad news is, we are only renting until my husband finishes up at University and will probably be moving again, but the good news is, I get to experiment with my love of roses by ordering smaller "banded" (grown on their own root and shipped in 4″ pots) roses and keeping them in containers until they are mature enough to be put in the ground. (And hopefully by then we will be in a home of our own.) Such is the case with this recent addition to our garden: 'Madame Ernest Calvat', a gorgeous old bourbon rose which smells just as good as it looks and, purchased last summer as a tiny banded rose, bloomed for the first time this June.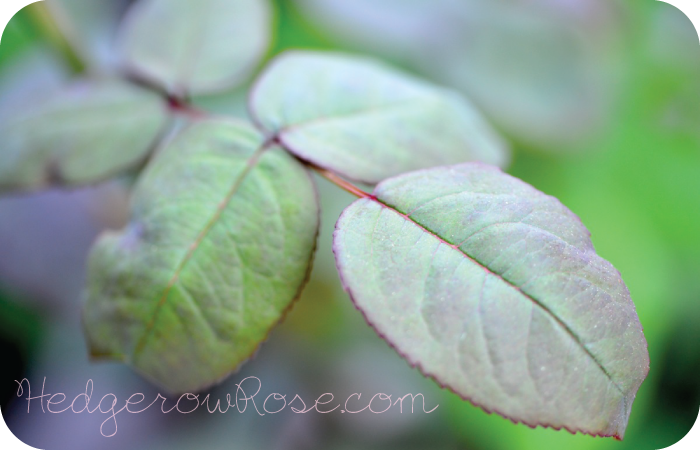 In my garden, 'Madame Ernest Calvat' took a year to get going, but this season has put forth an abundance of new growth and blooms.
'Madame Ernest Calvat' is a sport (mutation) of 'Madame Isaac Pereire' and was introduced in 1888 by Joseph Schwartz of Lyon, France who was also responsible for introducing the famous 'Madame Alfred Carriere' rose (among others). 'Madame Ernest Calvat' falls in the Bourbon class of garden roses which are often times repeat blooming; think of Bourbons as a predecessor to our modern "English" roses, such as those introduced by David Austin. I've heard it said that 'Madame Ernest Calvat' puts on an even nicer show in autumn when the weather grows cooler, and I can't wait to see if that's true. EDIT: Mme Calvat bloomed heavily all summer!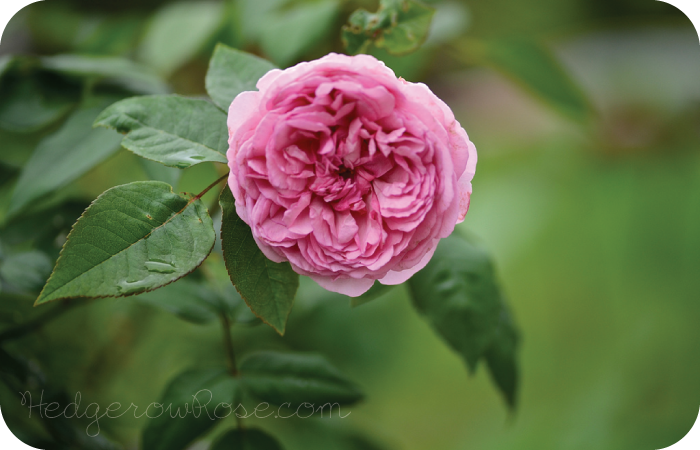 'Madame Ernest Calvat' is a fully double, quartered, rose containing approximately 50 fragrant petals.
'Madame Ernest Calvat' is said to grow to heights of 5-8 feet and can be trained as a climber. Mine is still a wee little thing but this season surprised me but putting forth one super long cane so I can see how this rose won't remain little for long. 'Mme Calvat' blooms on new wood so technically could be pruned early to encourage flowering. However, I've read that it's best to not prune this rose at all, which makes me wonder if, like it's bourbon cousin 'Zephirine Drouhin', pruning could send it into shock. Because of it's tendency to throw long canes, this rose would be a good candidate for pegging. This rose is listed as being hardy to zones 5-10. I wonder, though, how well she would do in the hotter climates as when we had a recent heat-wave, her blooms did not fare well. Nonetheless, they were still incredibly lovely, quite large (about 4″ across), and so fragrant! To me, they had that classic old rose scent with hints of warm wine. Hard to describe, but pure heaven. In my garden, she is also exceptionally disease resistant, with lush, blemish-free foliage emerging first in shades of purplish-green and maturing to a medium to dark matte green. EDIT: 'Mme Calvat' grew to be quite tall with plentiful, long, arching canes. And I want to add, here in June, 2013, that 'Mme. Calvat' did experience some blackspot issues last summer. Also, we lost this one over the particularly cold winter we just had. I purchased another one from Rogue Valley b/c I love it too much.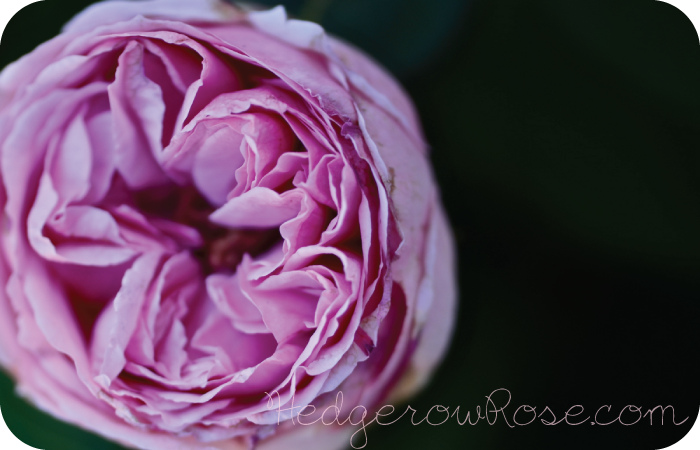 Madame Alfred Calvat's blossoms remind me of fancy party dresses.
Madame Ernest Calvat's blossoms are fully double, quartered, and contain approximately 50 fragrant petals. When the blooms are fully mature, the stamens are quite large and prominent. I've searched and searched and cannot seem to find out who the real 'Madame Ernest Calvat' was in history and would love it if someone knows and can enlighten me. Regardless of who she was, her name lives on in this outstanding rose beloved by many gardeners around the world.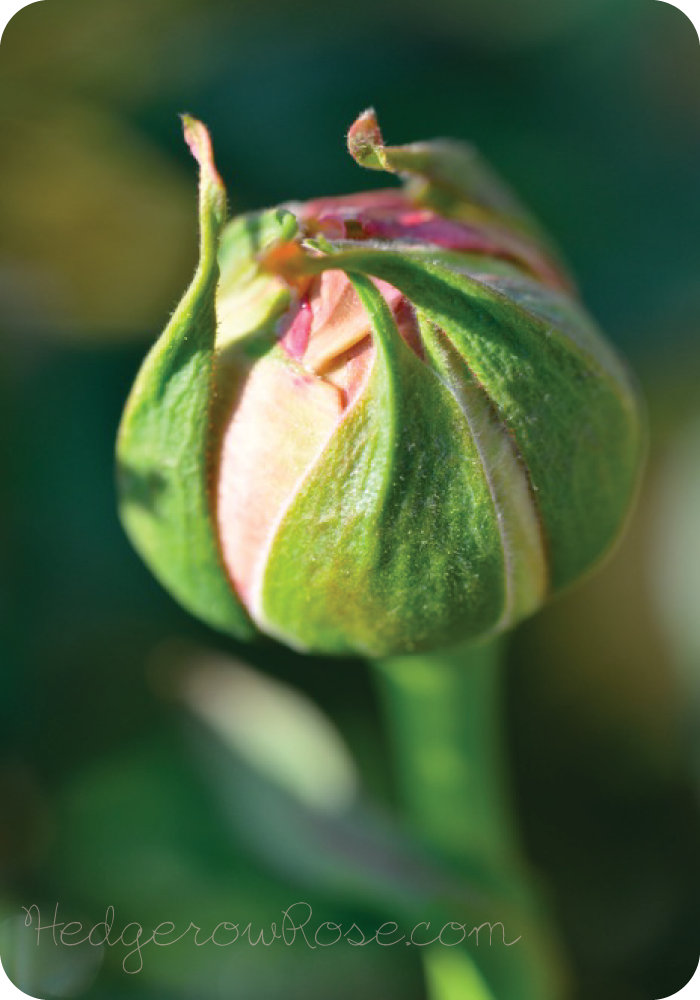 Interested in adding this rose to your garden? Madame Ernest Calvat can be purchased HERE.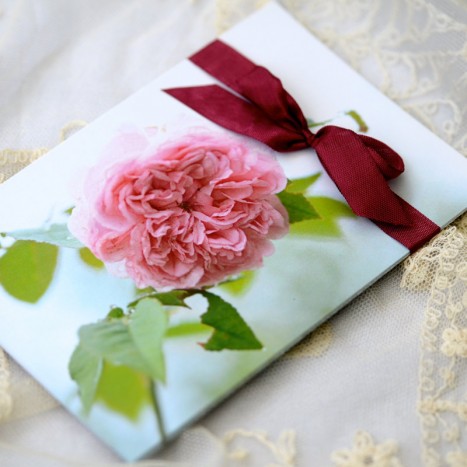 'Madame Ernest Calvat' postcard set is available for purchase in my shop SOLD OUT