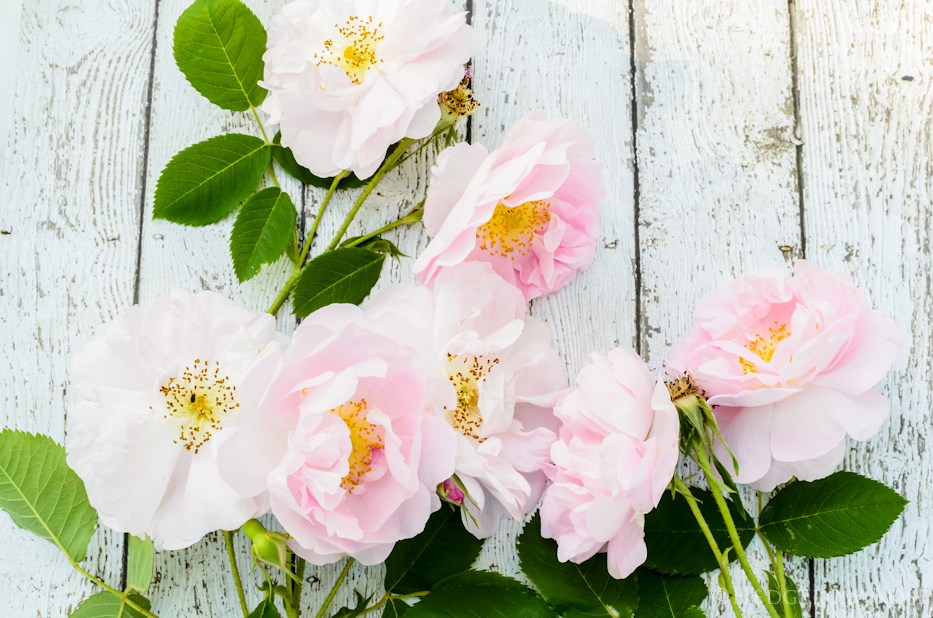 We're more than half-way through January, if you can believe it. It occurred to me I'd better get down to business and combine posts for this month's Celebration of Roses or I'm going to run out of time. There are still so many to share! How about a collection of Damask roses? These are a few growing in our garden now…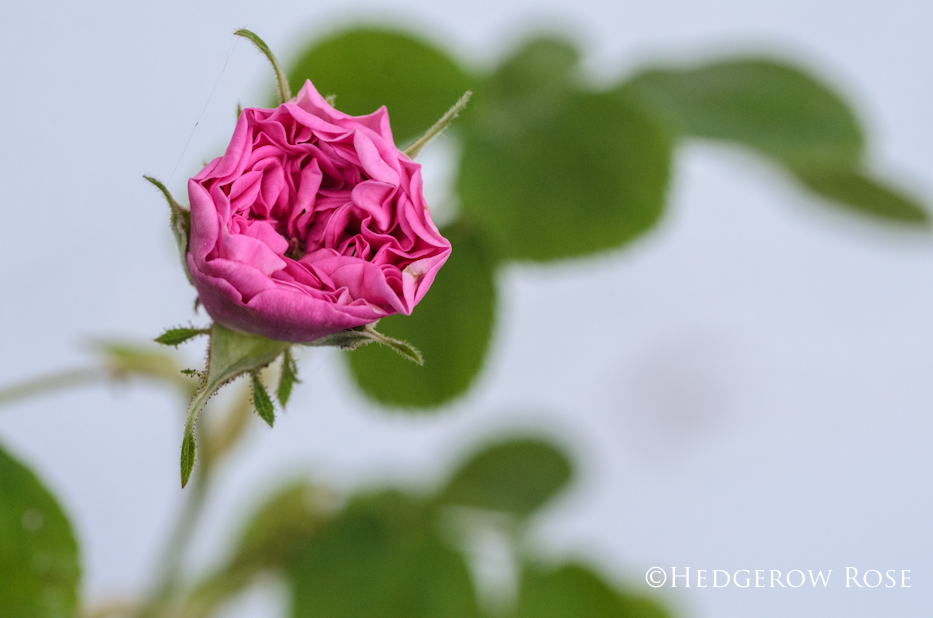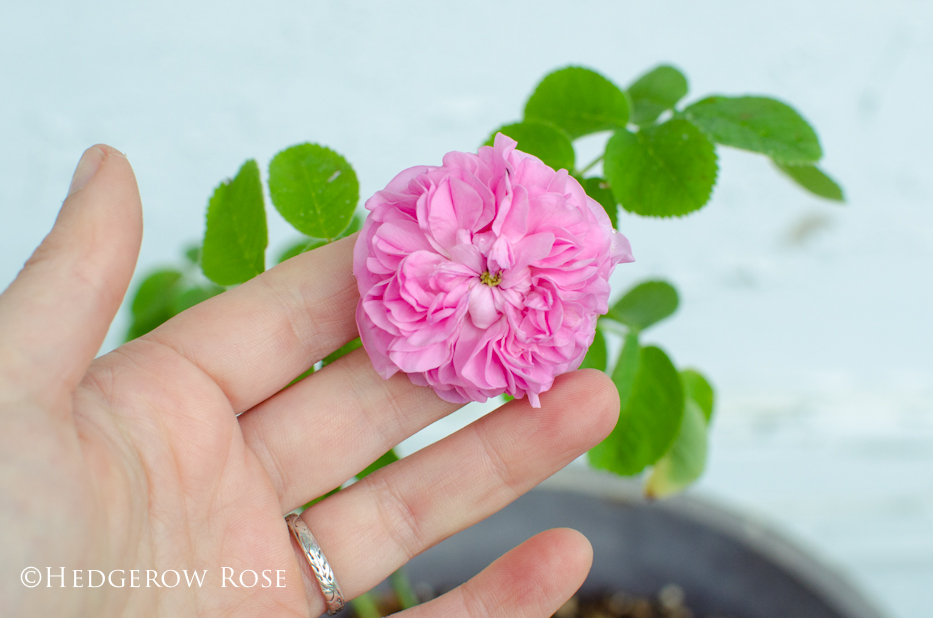 Bella Donna is the most recent introduction and boy oh boy, she is a beaut. Those teensy, fluffy blooms with a green button eye are perfection. Yes, the scent is heaven! Very citrusy, to my nose. Sort of Heritage like. I know that you're supposed to de-bud on young roses to help them establish but, truth be told, I never do. This was the one flower my new plant gave me and I enjoyed every bit of it!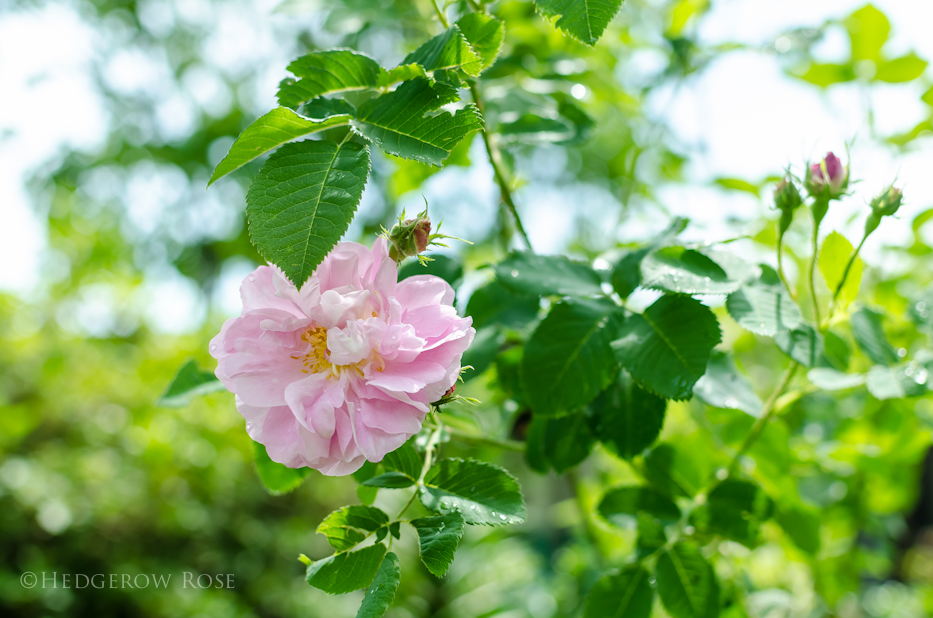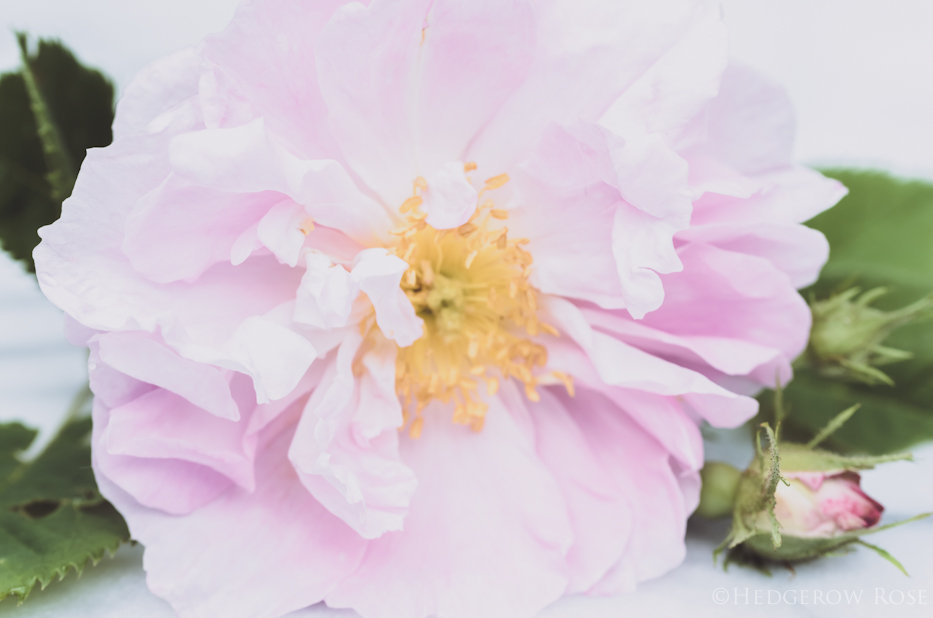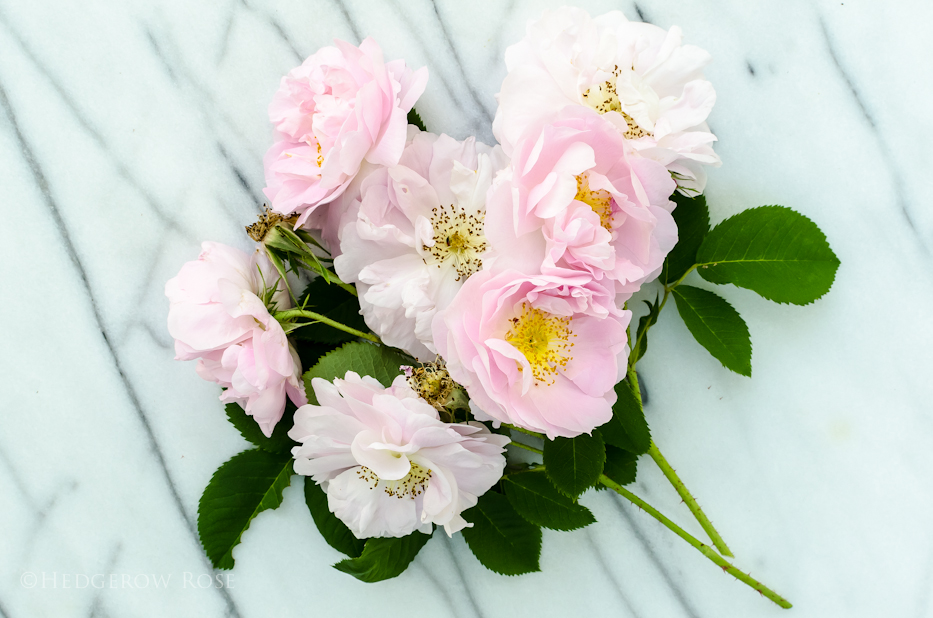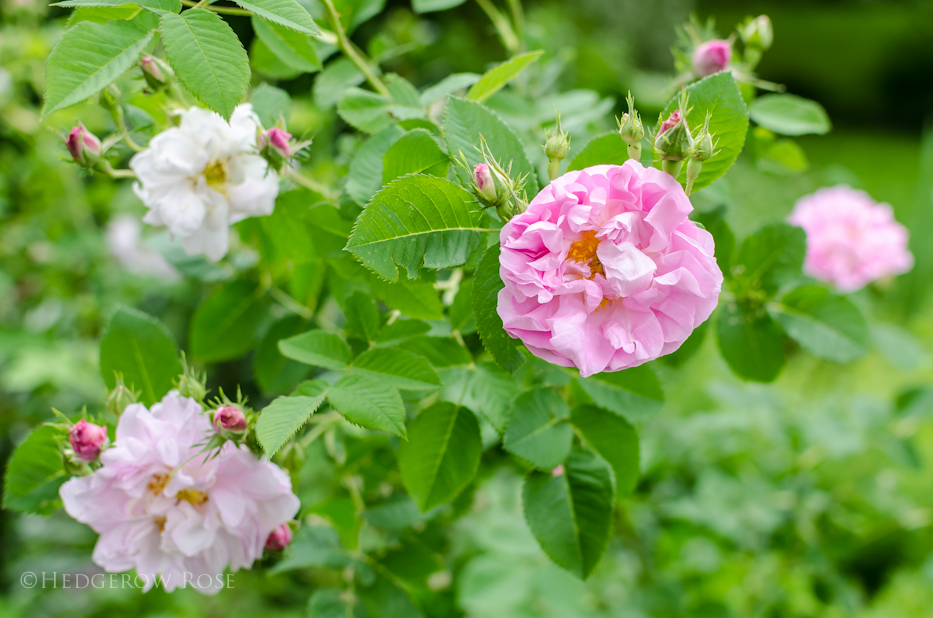 I tend to go on and on about Celsiana and the reason is because this rose is one of my absolute favorites. No disease, no winter protection, gorgeous (huge) scented blooms, lovely, arching habit, "shade" tolerance and hips for autumn/winter. Plus, the flowers are in the most perfect shade of pink. Gardeners, you know what I mean when I say there are some weird-looking pinks out there. This is not one of them.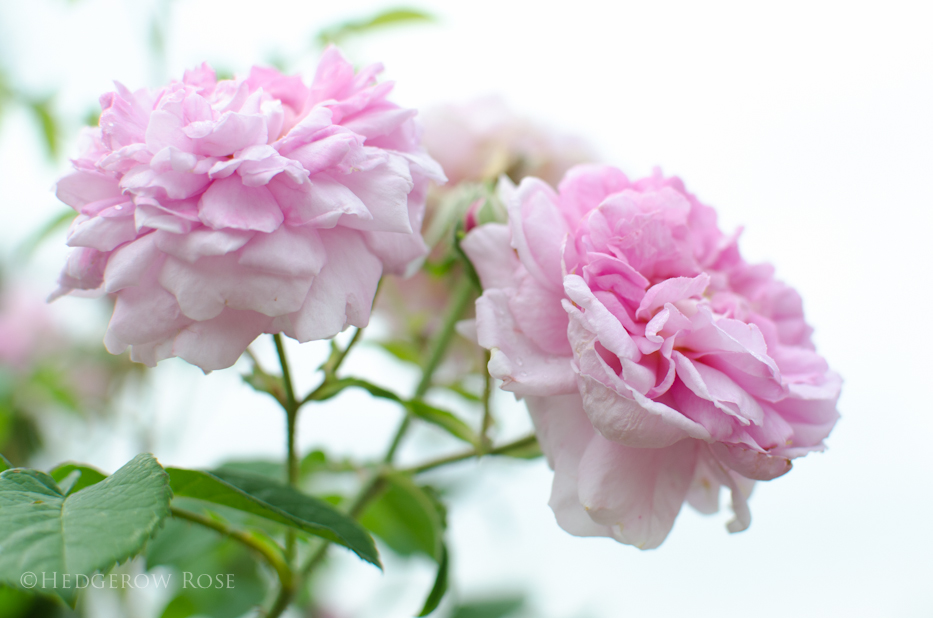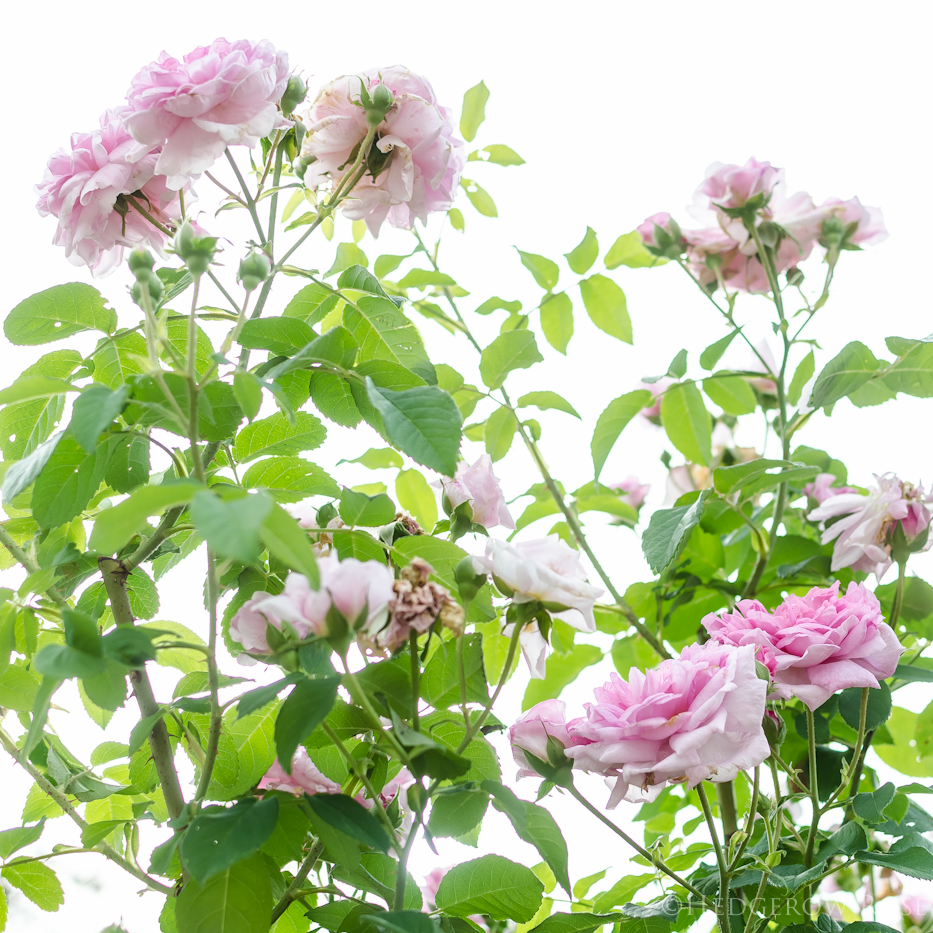 Ispahan, a rose I wrote about here, is another recent introduction to our garden. I've met some rosarians via Instagram and what-not who grow this rose–she's very popular–and they all agree that this is one that needs space. Plant it where you can enjoy the fragrance as it smells as good as it looks!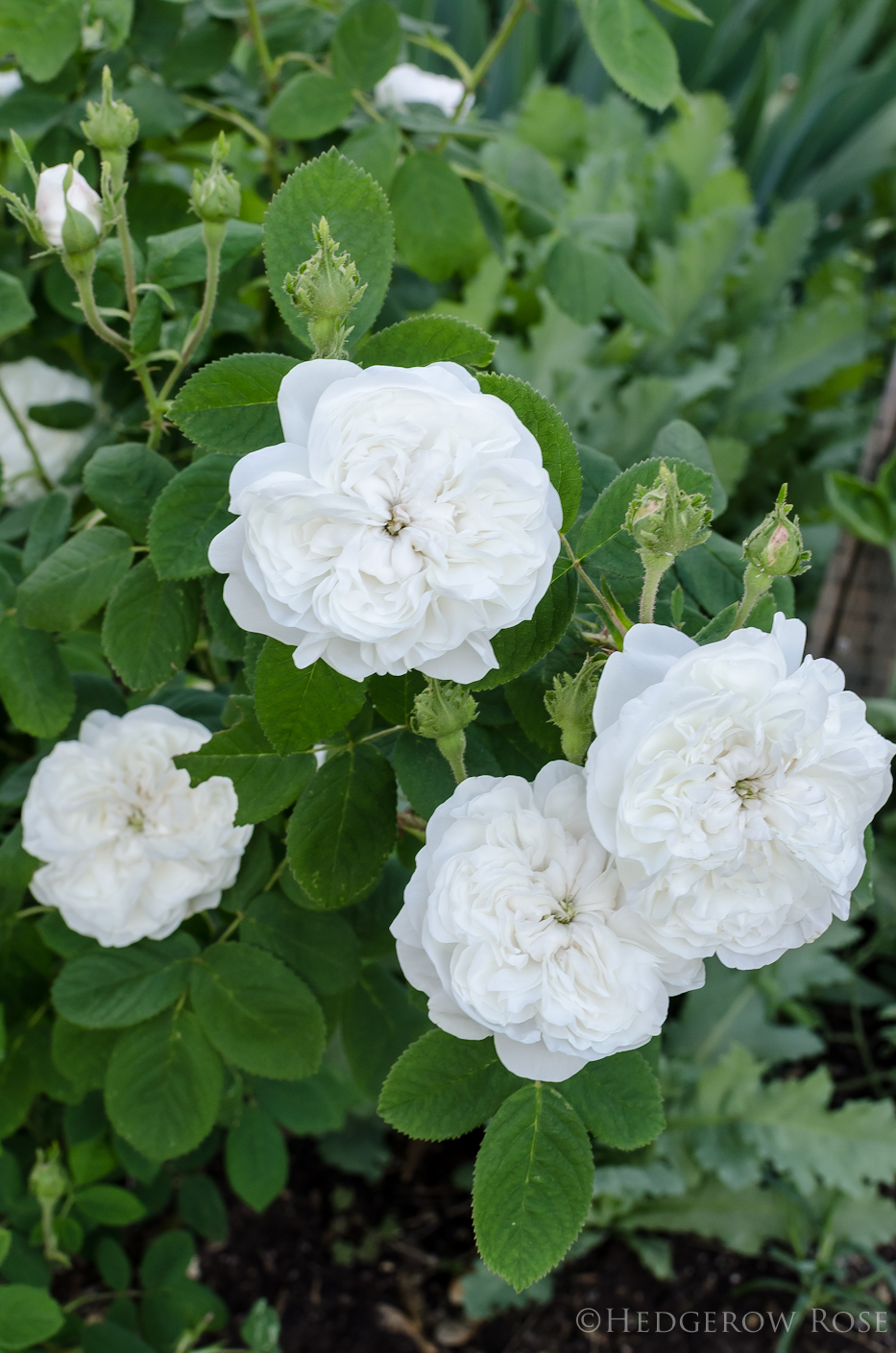 Of course, what garden would be complete without Madame Hardy? I often tell people this rose was my gateway drug to Old Garden Roses, and it's true. Thank you Martha Stewart Living for introducing her to me so many years ago! We are blessed with two Mme Hardy roses in our garden–one that is planted in shadier spot and one in full sun and they both are doing equally well. I don't think you've lived until you've smelled a Mme Hardy blossom, the scent is truly magnificent.
And those are our few Damask roses we have in our garden! Do you have a favorite Damask you'd like to tell us about?