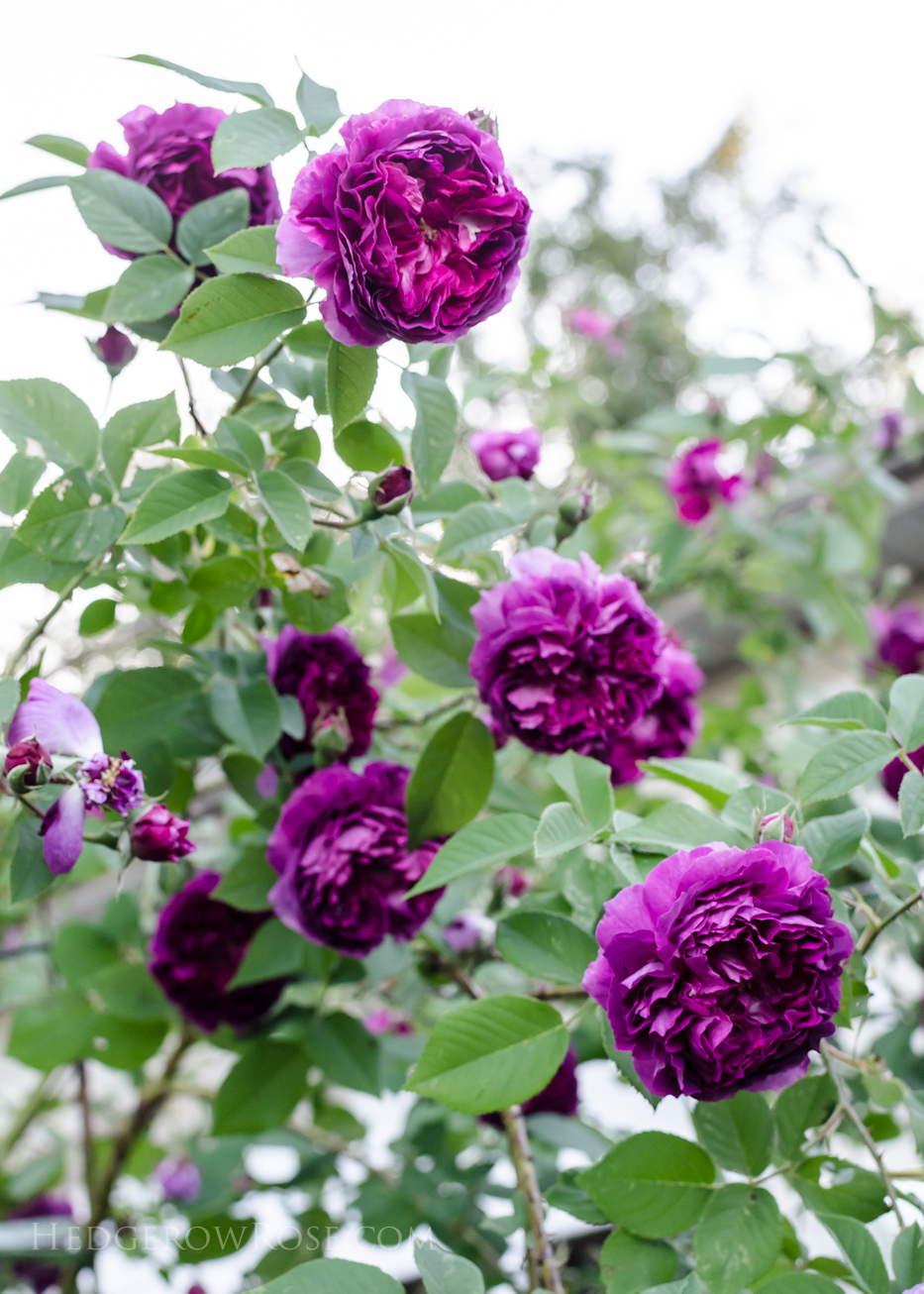 Recently, the mister and I traveled "back home" to State College to attend our daughter's High School graduation and while there, I had the opportunity to visit my old garden.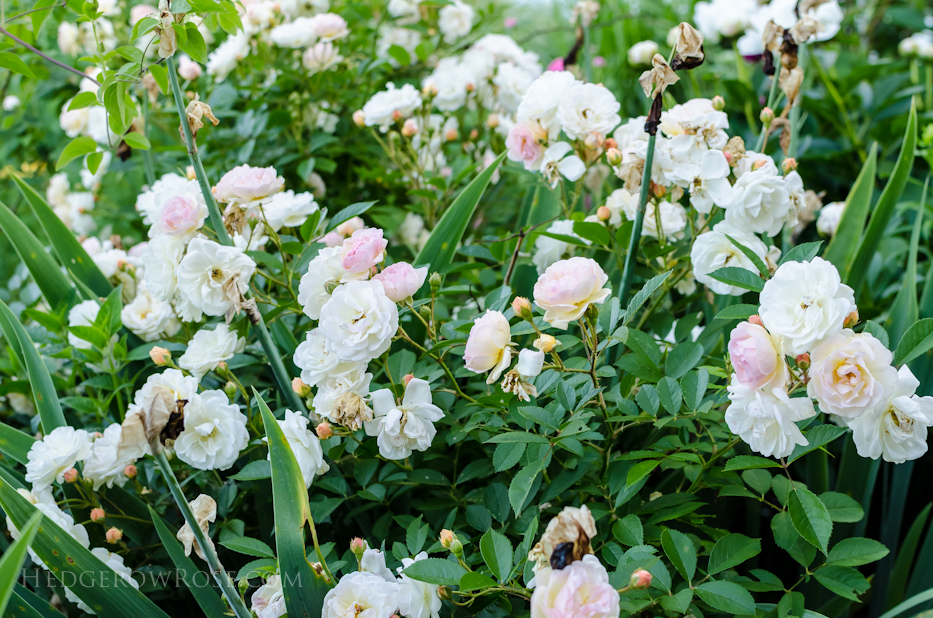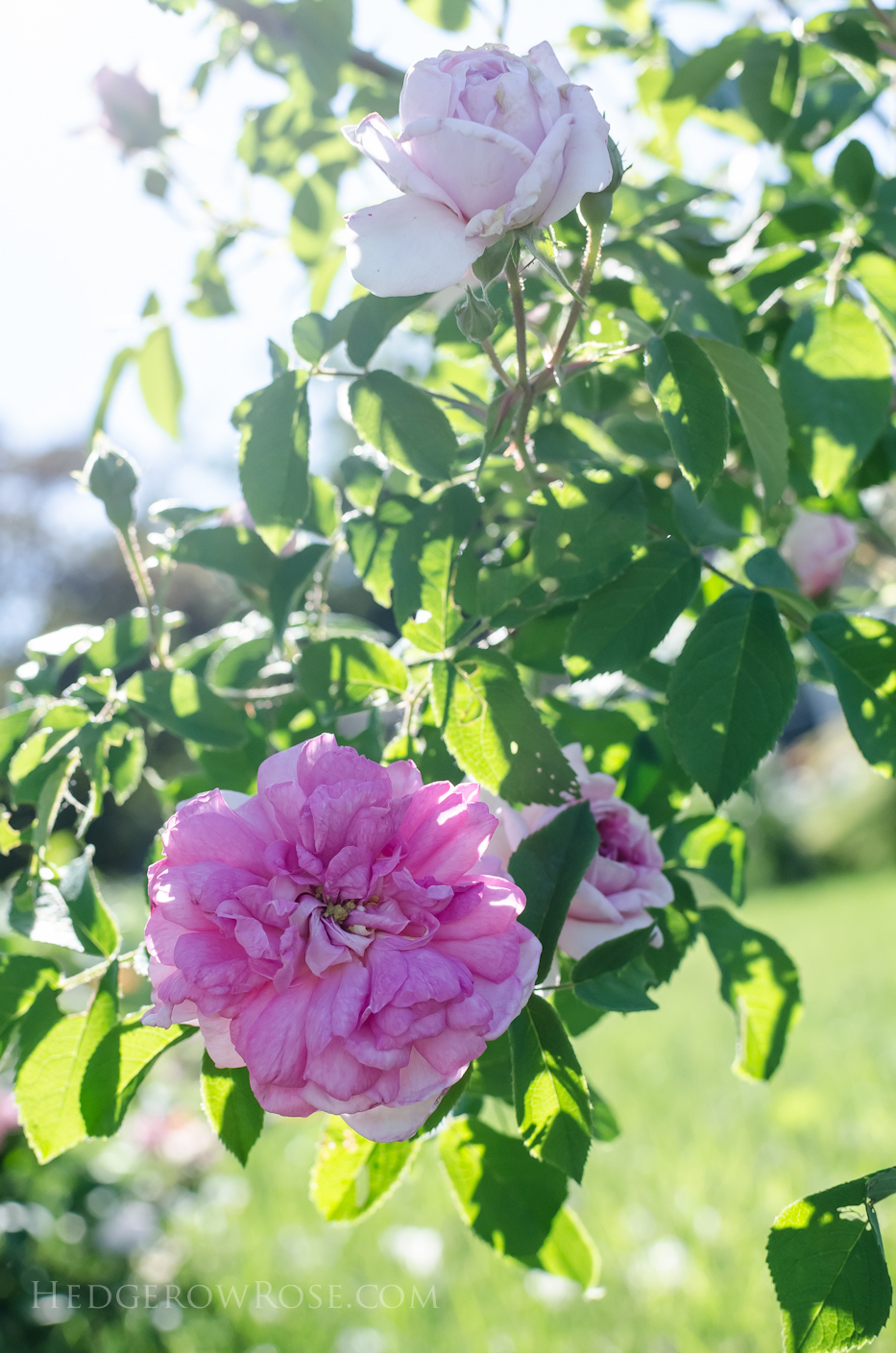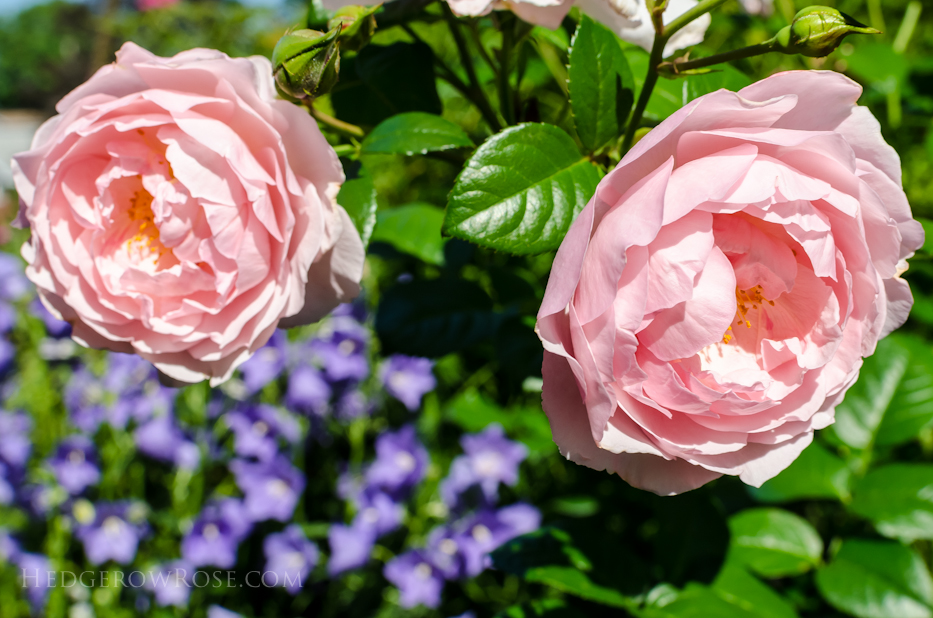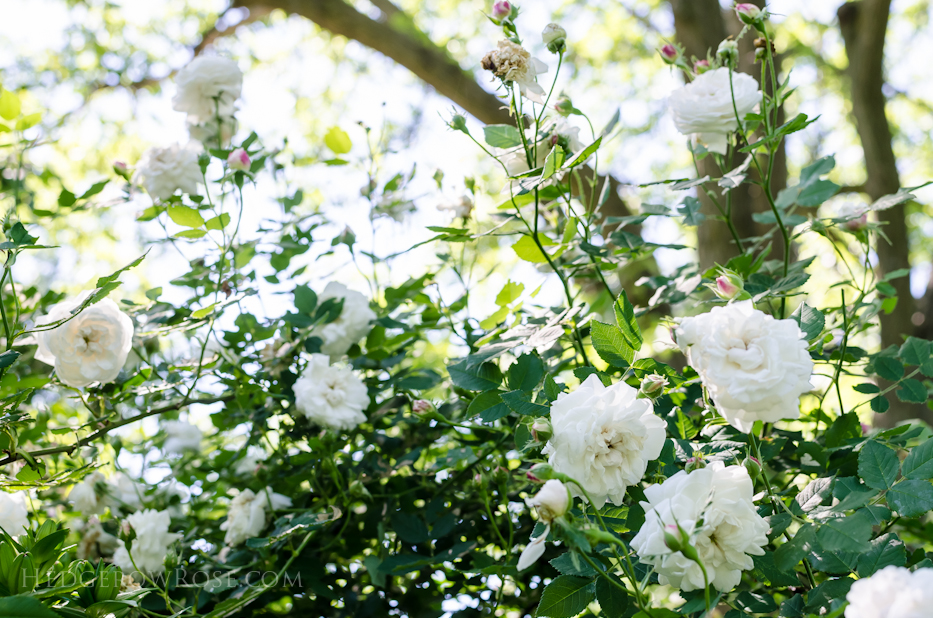 Top-Bottom: Ghislaine de Féligonde, Ispahan, Strawberry Hill, Madame Plantier
It literally knocked the wind out of me when we pulled up to the curb and I saw my roses–soooo many roses–all in bloom. I think when you're in a garden day-to-day, you don't really see what everyone else sees because you're so focused on all the details (and weeds!) Having spent some time away was like seeing the garden with new eyes and the roses blew. my. mind.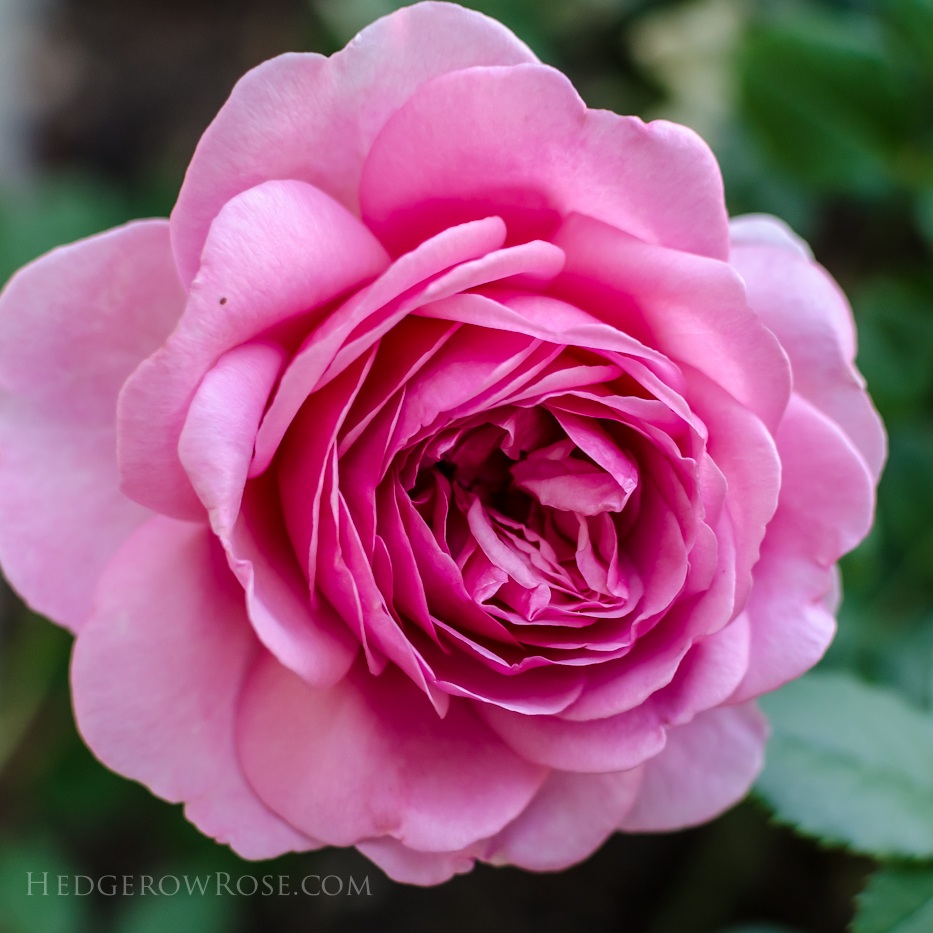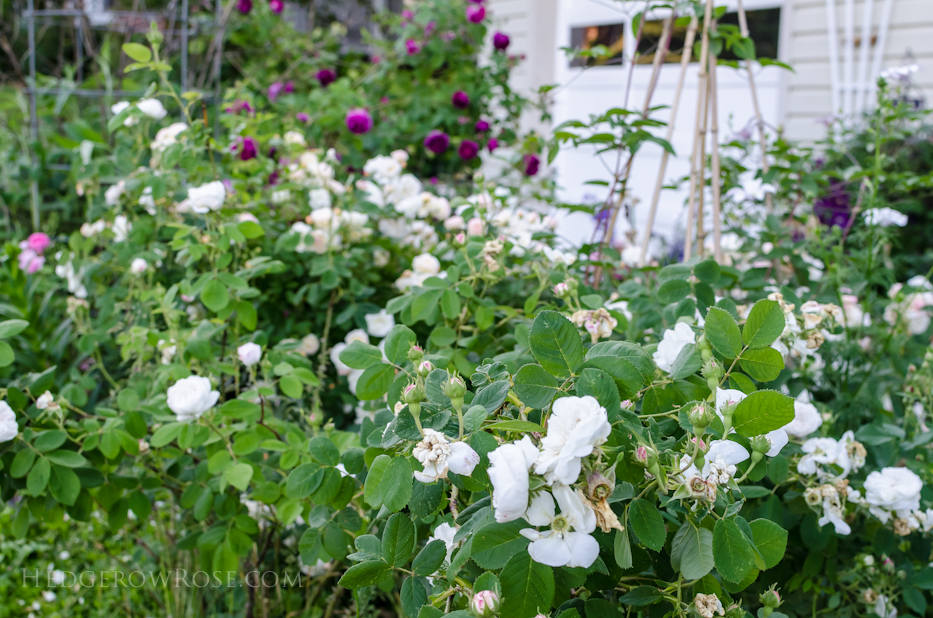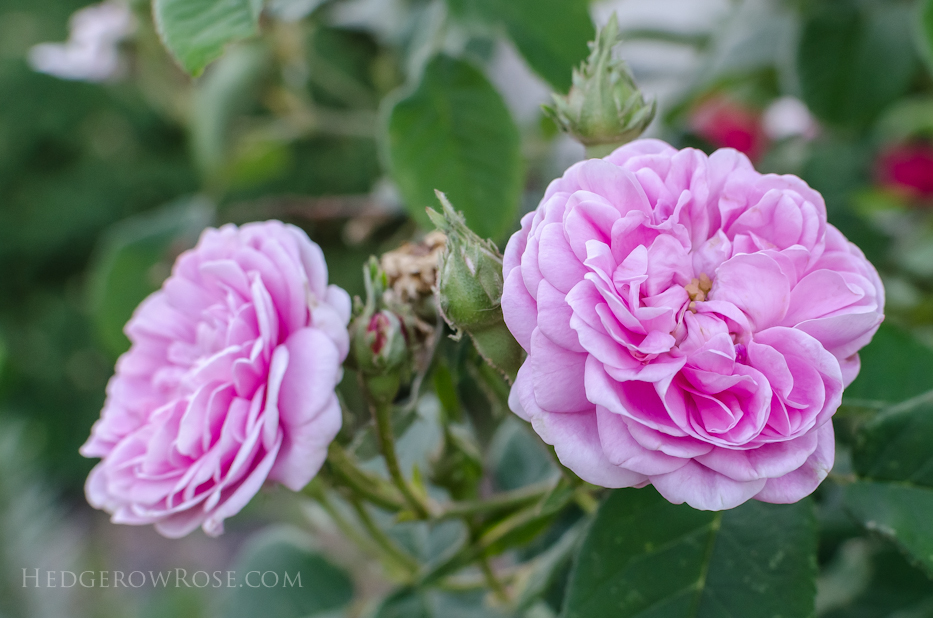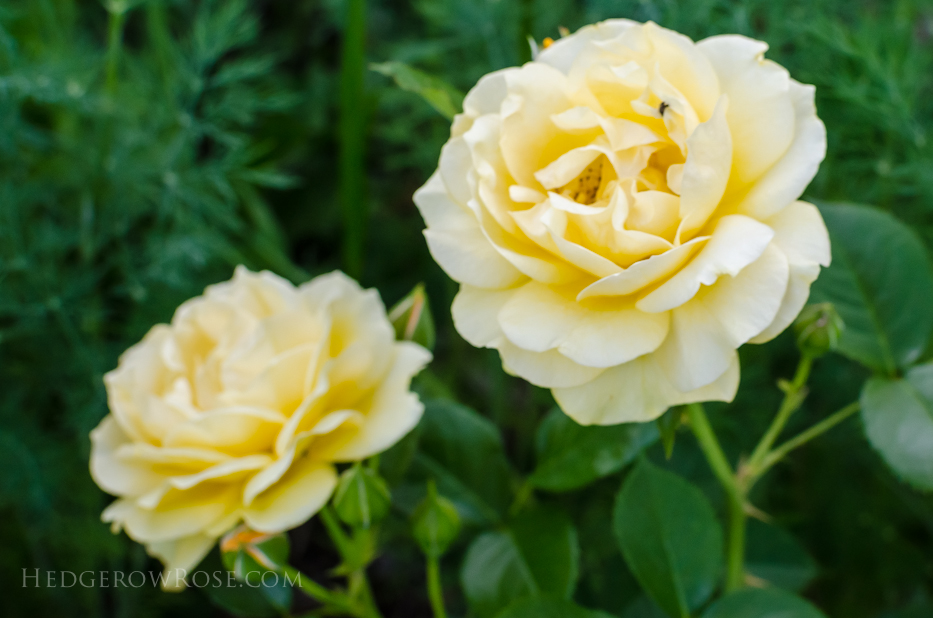 Top-Bottom: Princess Alexandra of Kent, Madame Hardy, Petite Lisette, Julia Child
It was bittersweet, having the chance to say hello to plants that felt like friends to me, whilst knowing that they were no longer mine to care for and would be a part of someone else's story soon. We were literally racing the clock, too, to get back on our return flight home, so I didn't have time to just sit and enjoy them. Maybe that was for the best.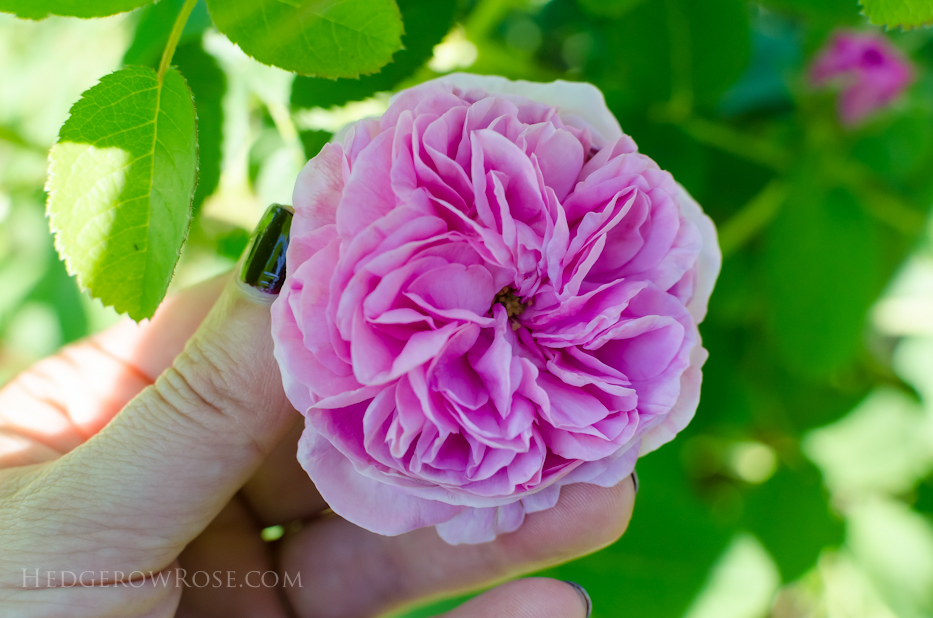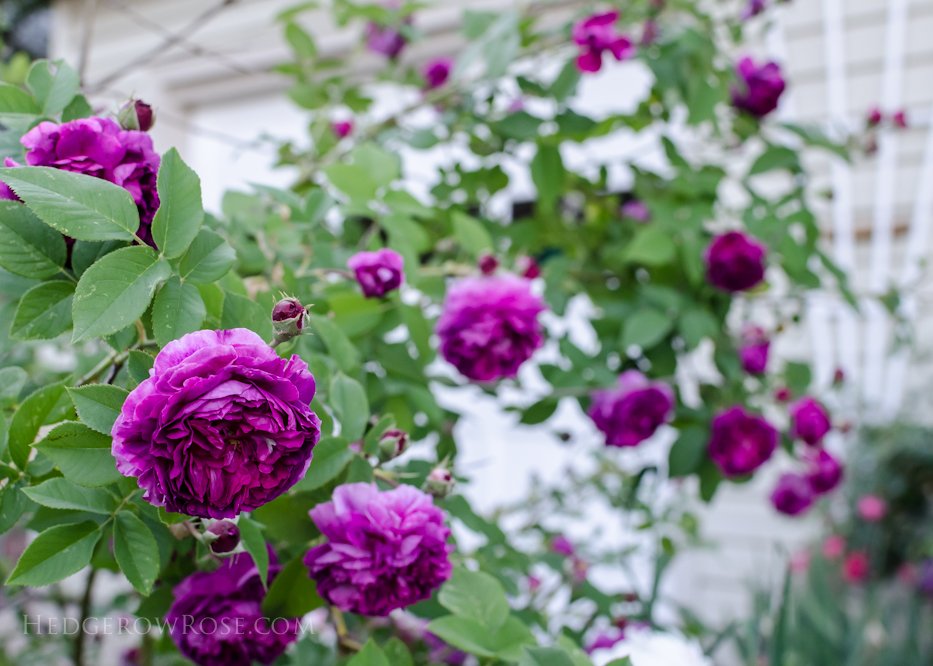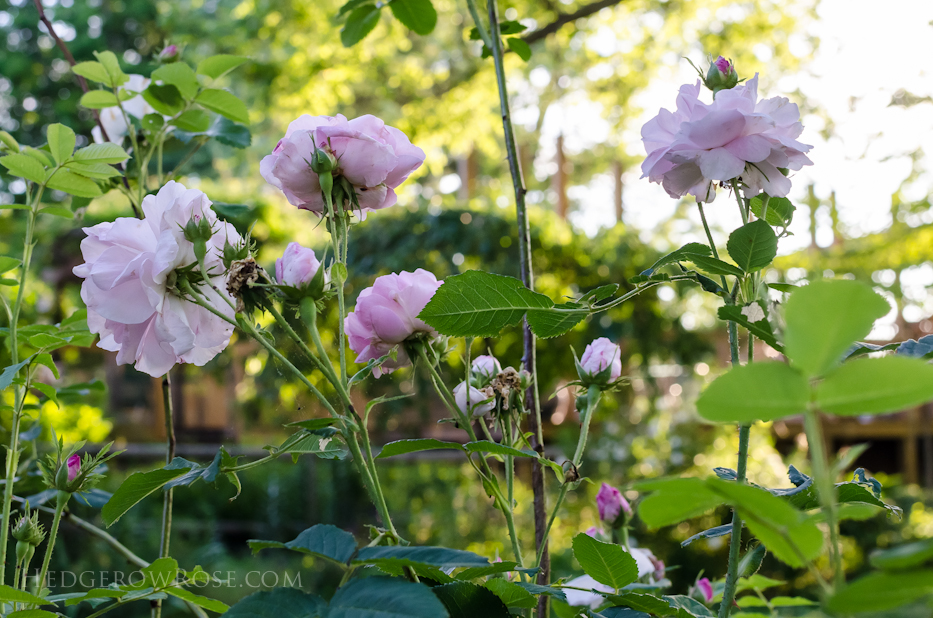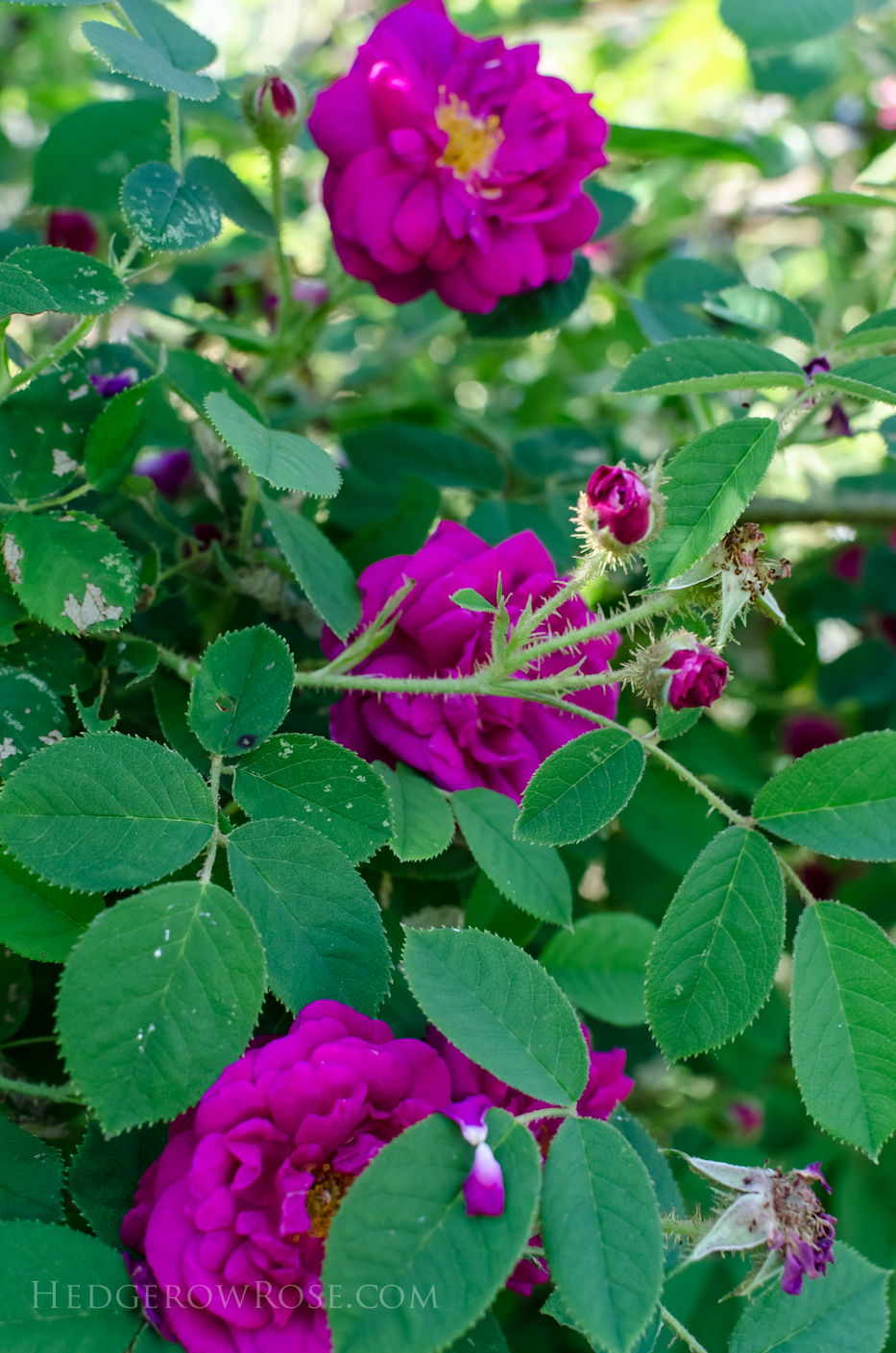 Top-Bottom: Bella Donna, Erinnerung an Brod, Celsiana, Henri Martin
Getting back on the plane, saying goodbye to our daughter, our hometown and our old garden left me with a heavy heart. I felt like I had lost something very precious.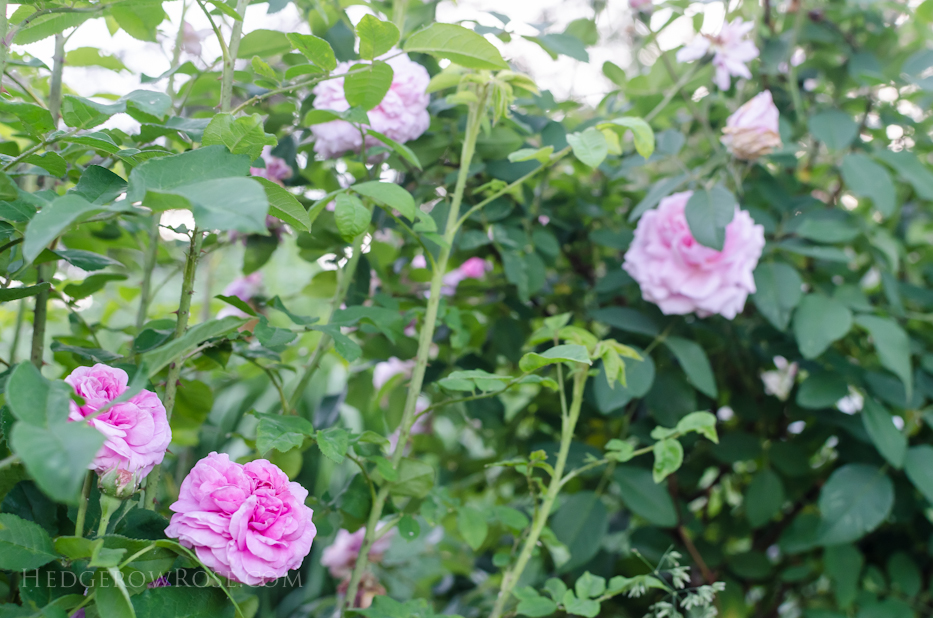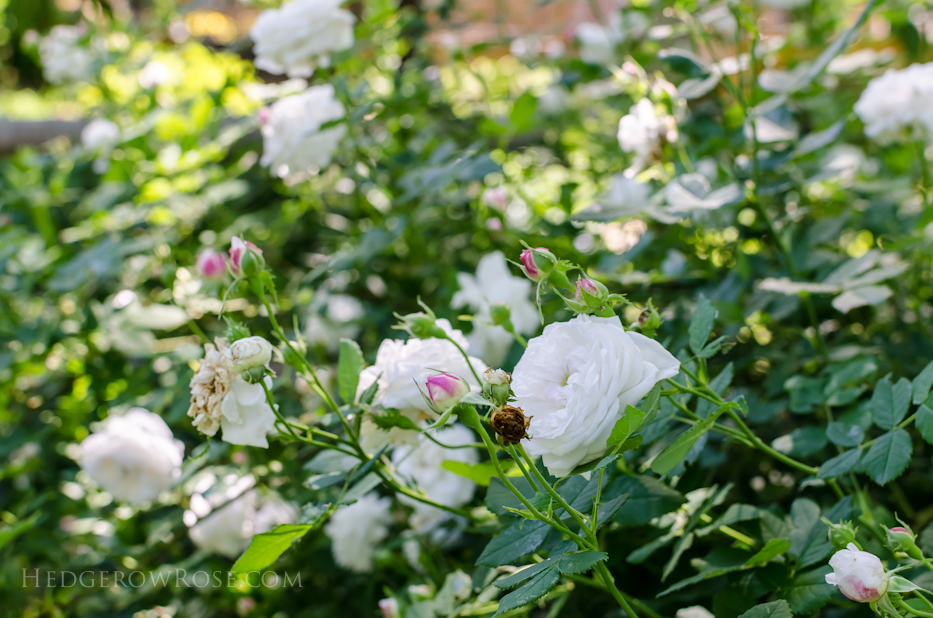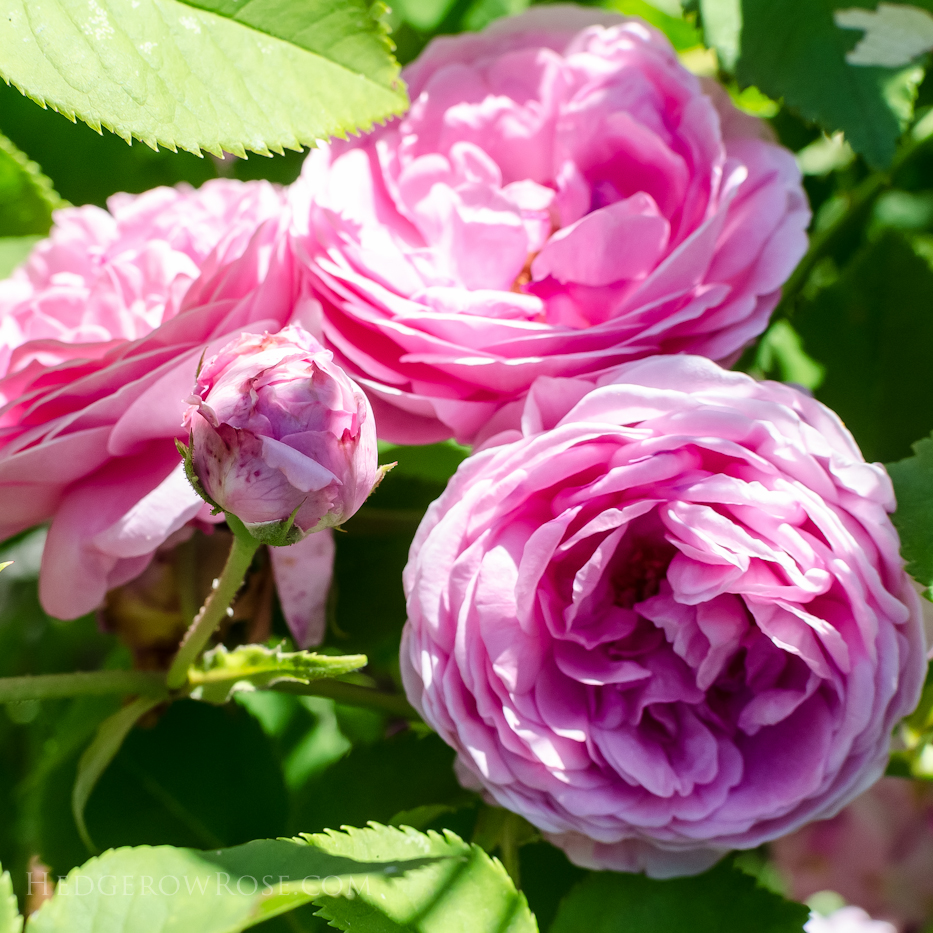 Top-Bottom: Sultane Favorite & The Mayflower, Mme Plantier, Reine Victoria
However, as I stepped out of the car at our new home in NC, I saw that some flowers had bloomed while we were away: A 'Georges Vibert' rooted cutting that I brought with us from the old garden and some 2nd generation violas that I had saved seeds and replanted here. It was a soothing thought to imagine that these plants and seeds that I had saved and replanted/sown were like a bridge linking these two gardens together. I realized that all the rose cuttings that I brought with me were going to be the basis of the new garden and as they are the same genetic material as the originals, it's like I'm recreating a version of it here.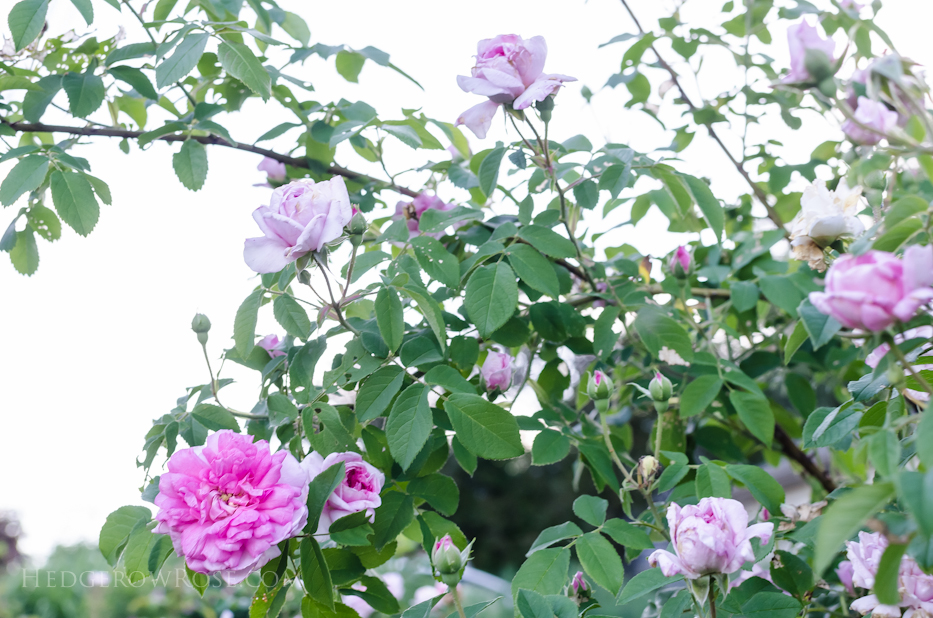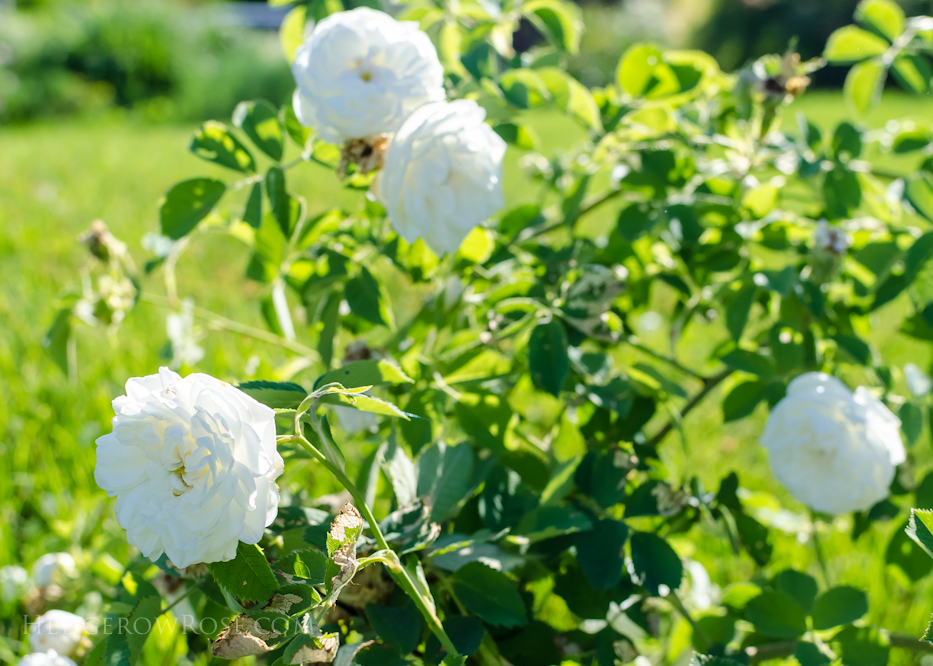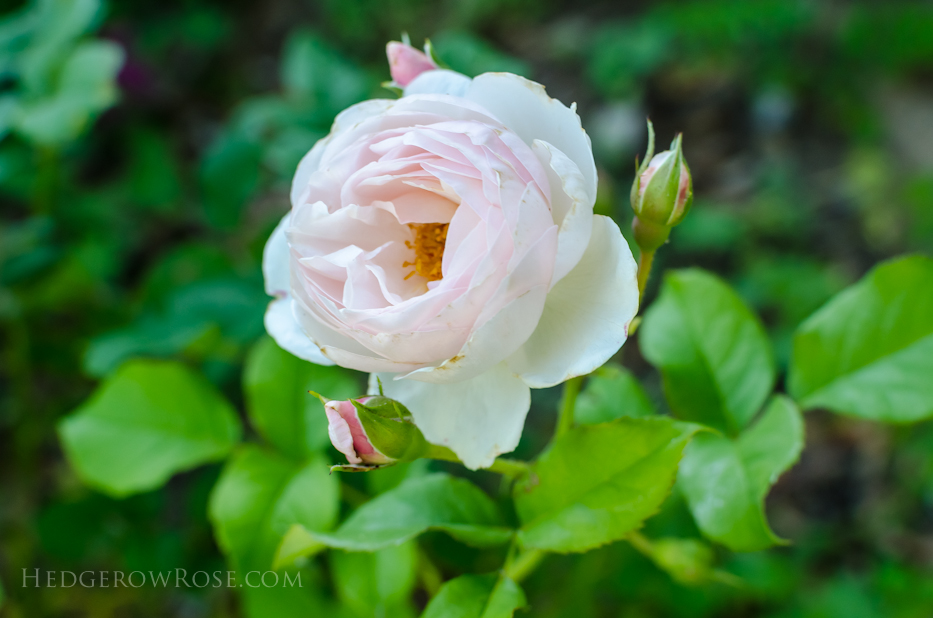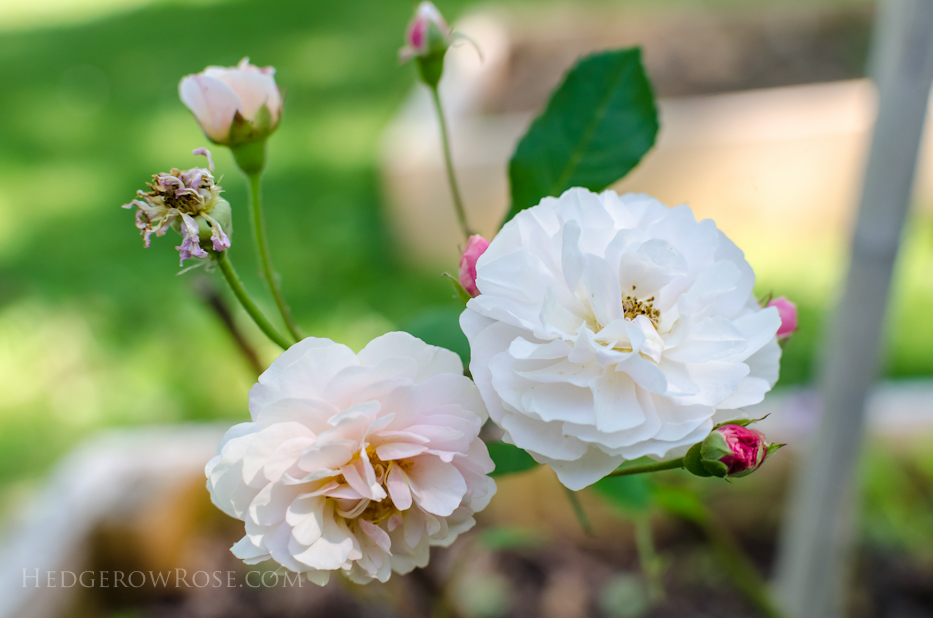 Top-Bottom: Ispahan, Blanche de Belgique, Heritage, Cornelia
It was such a joy to unwrap the cuttings I was able to take from our short visit and ship some out to fellow gardeners all the while imagining them someday flourishing in other parts of the country. Like me, it would seem, my roses are having an adventure!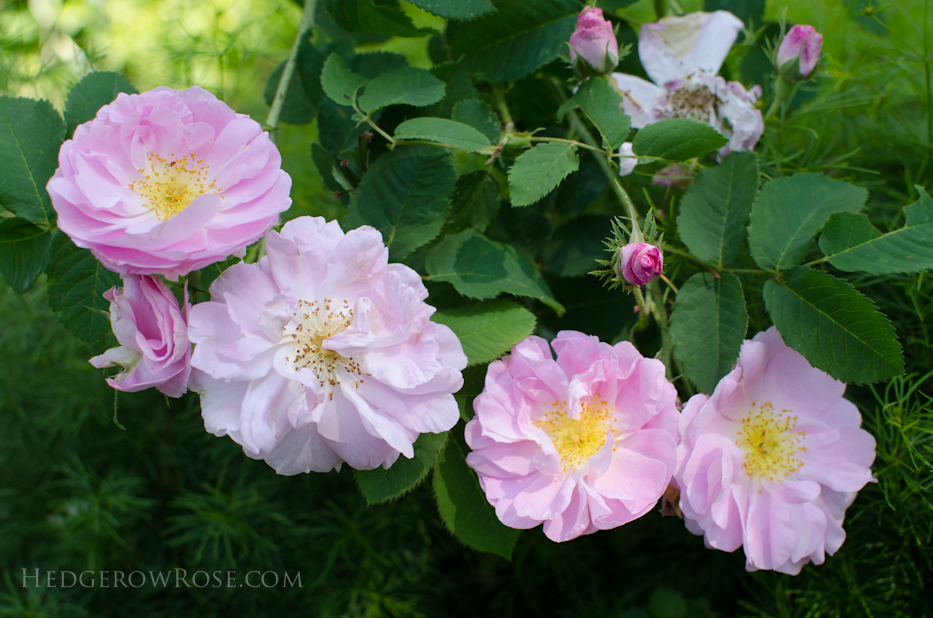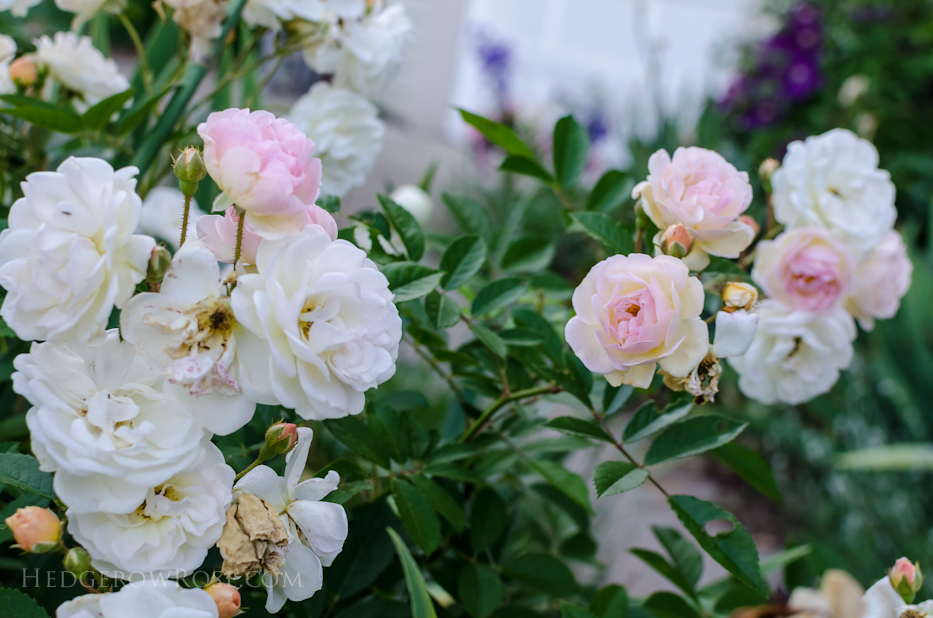 Now, I look out to our garden and see a row of baby roses from Pennsylvania with a backdrop of North Carolina forest and it makes me smile. My mother always says, "nothing is ever lost" and I think in this case, particularly, that holds true.
To see more photos of the roses in bloom in our old garden (most photos were taken with my cell phone, go figure) please visit my Instagram! 🙂