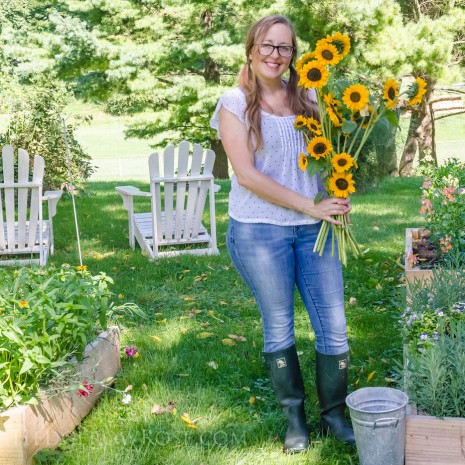 Hello, my name is Laurie.  "A good Scottish name" my grandfather once said in that important tone of voice reserved for things like quality Science Fiction or a proper meal. My name rhymes with "starry" not "story" which tends to throw people off. If it helps you, think of Jo from Little Women saying, "He's not a boy, he's Laurie!" Yes, I have a boy's name. 😉
I'm a California girl. I grew up in Los Angeles and San Diego and went to college in Humboldt County. However, when my daughter was a baby, we moved to Pennsylvania and spent the next 18 years there. In 2015, we packed it all up again and moved to western North Carolina. (I'd had enough of those PA winters.) Actually, I've moved a lot in my lifetime. Close to about 35 times? It's a long story. At every place I've lived, I planted a garden. No joke. Even when I was a small child I had my own garden. I feel a bit like a Johnny Appleseed when I think of all the plants I've nurtured in various parts of the country and it comes as no surprise that roses are my favorite; I plant them wherever I go.
I was an elementary teacher for some time, but when I decided to leave the profession, my background in art came in handy. For the past 7 years I've had the opportunity to work from a home studio and that freedom allowed me more time to write and photograph for Hedgerow Rose. I've definitely become a better gardener through blogging and this space has introduced me to so many fun people I would never have met otherwise.
It's been lovely to meet you and Happy Gardening!