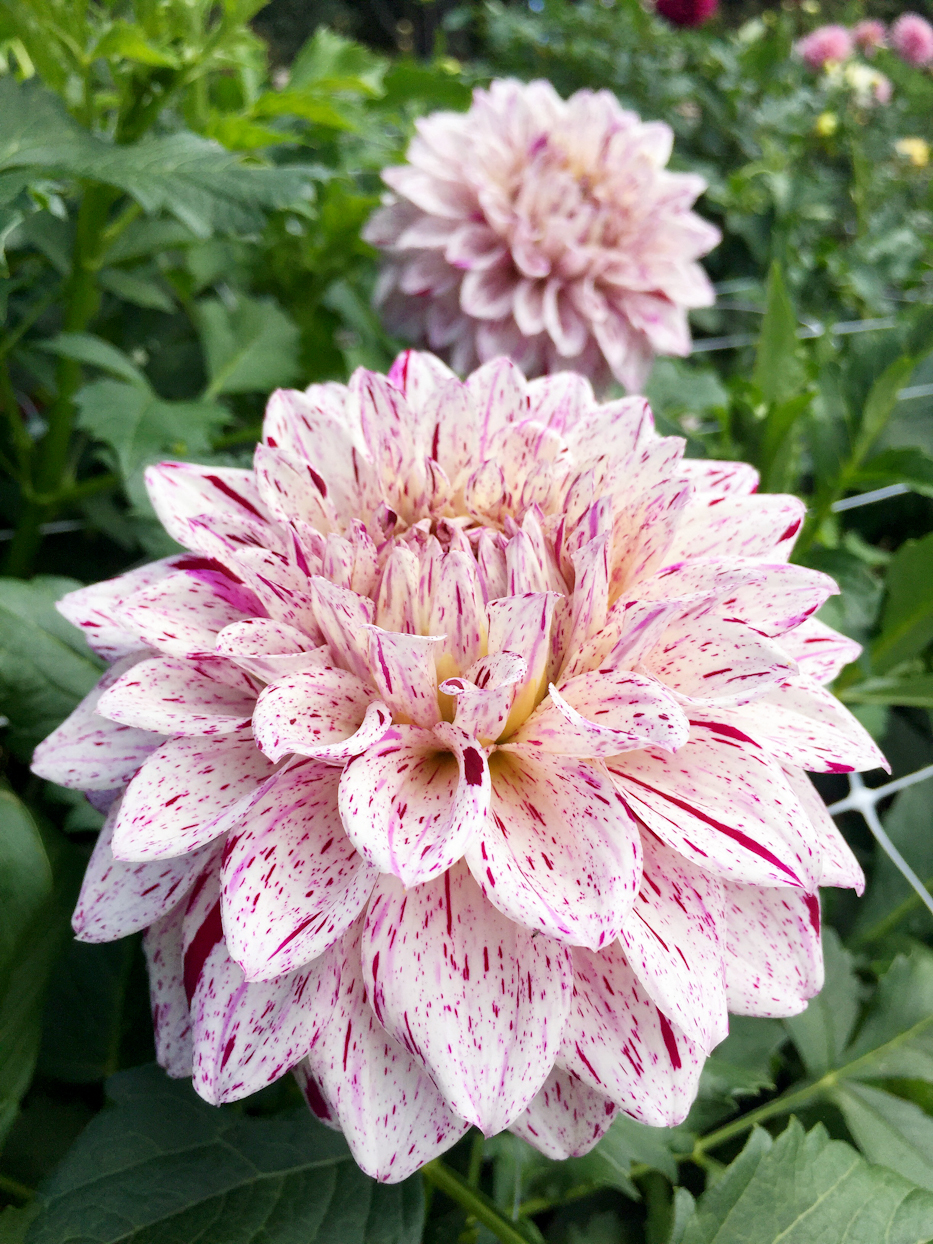 If you're ever passing through the Asheville/Hendersonville area, there's a gem of a garden to visit: Bullington Gardens, once the nursery of Bob Bullington and now a public garden on 12 acres of land. Lots to see here–and a plant sale in both spring and fall which is not to be missed.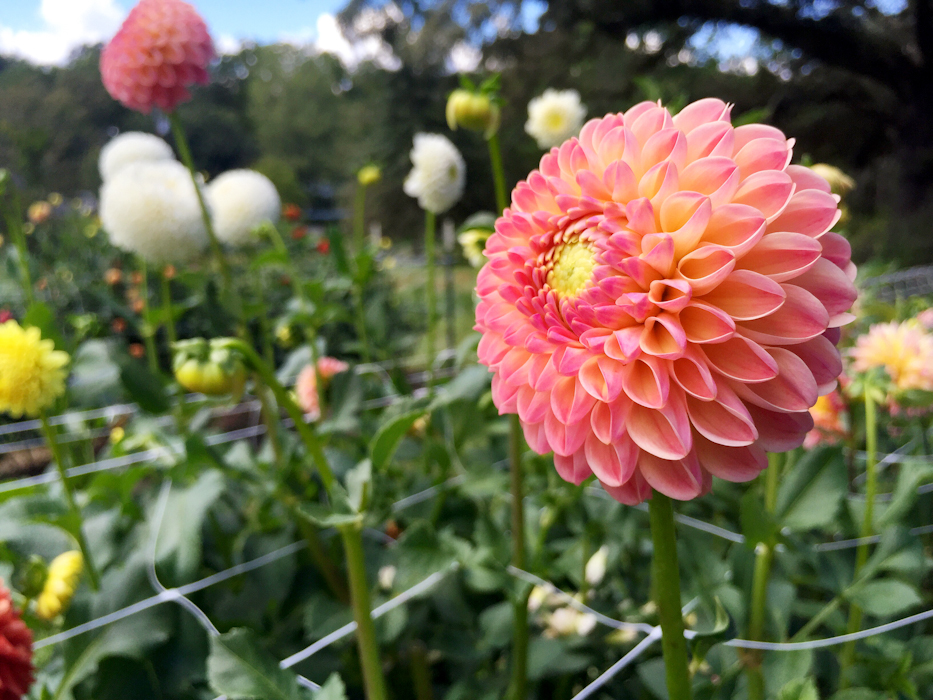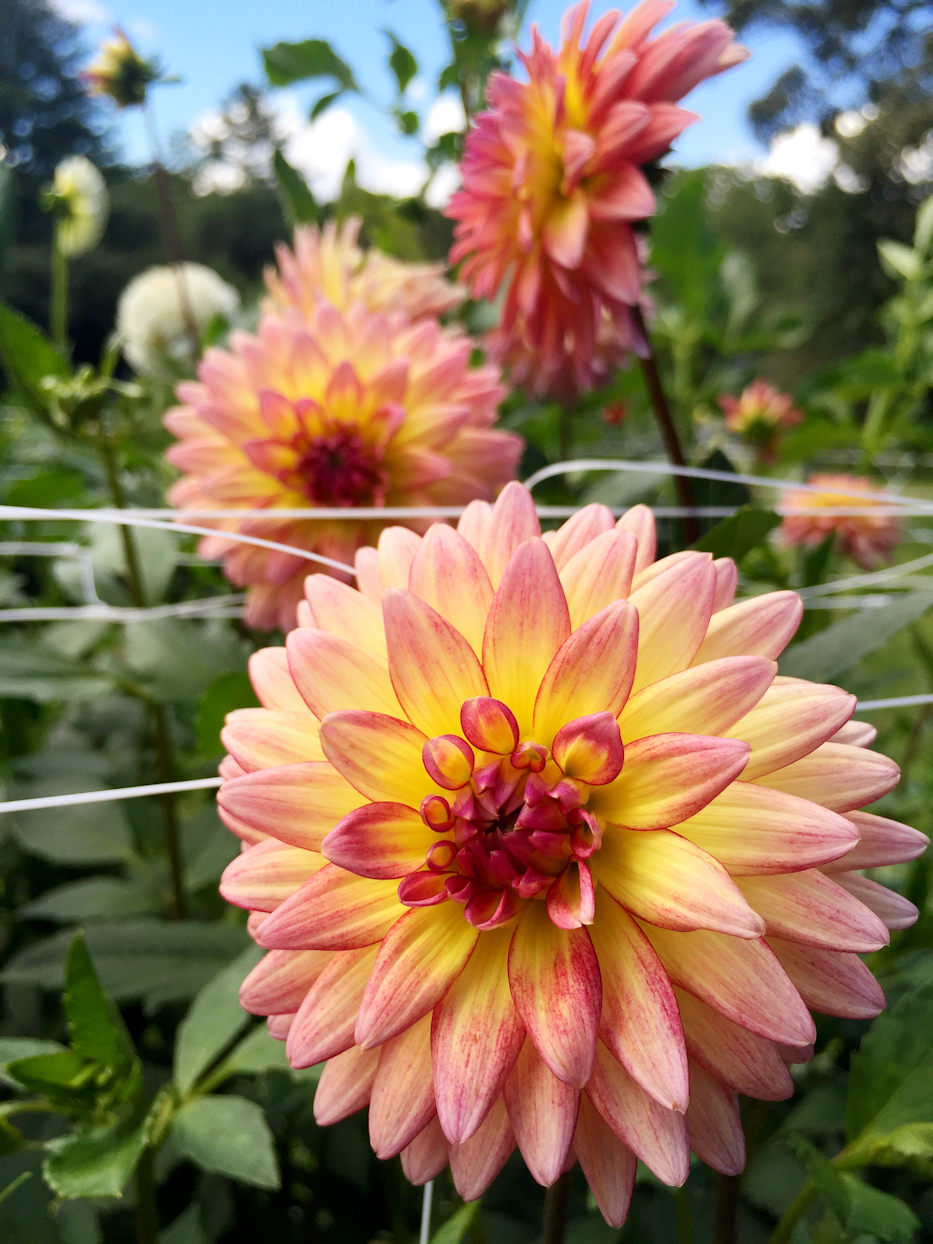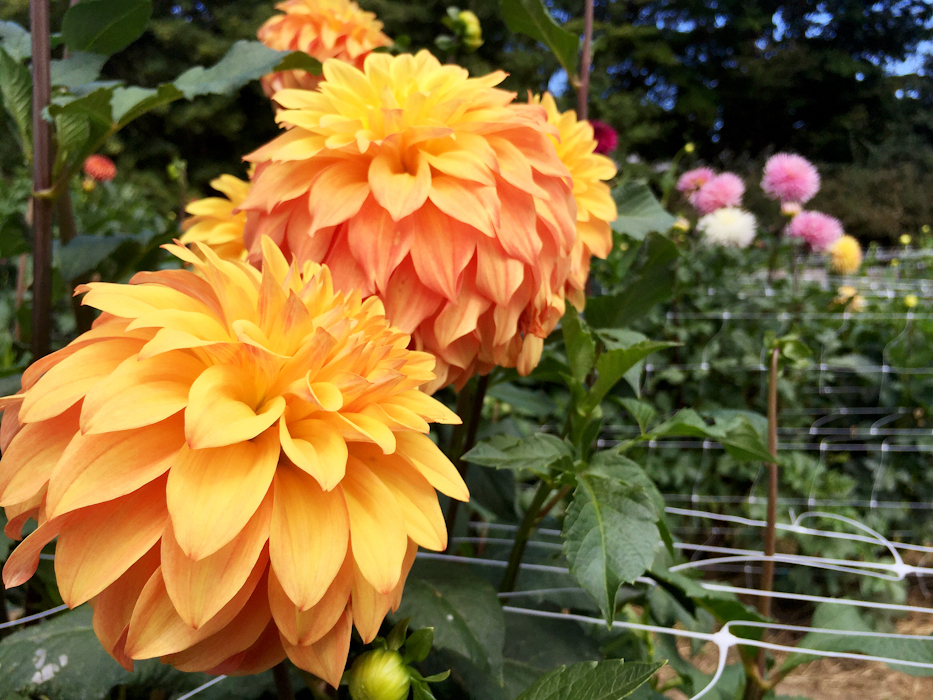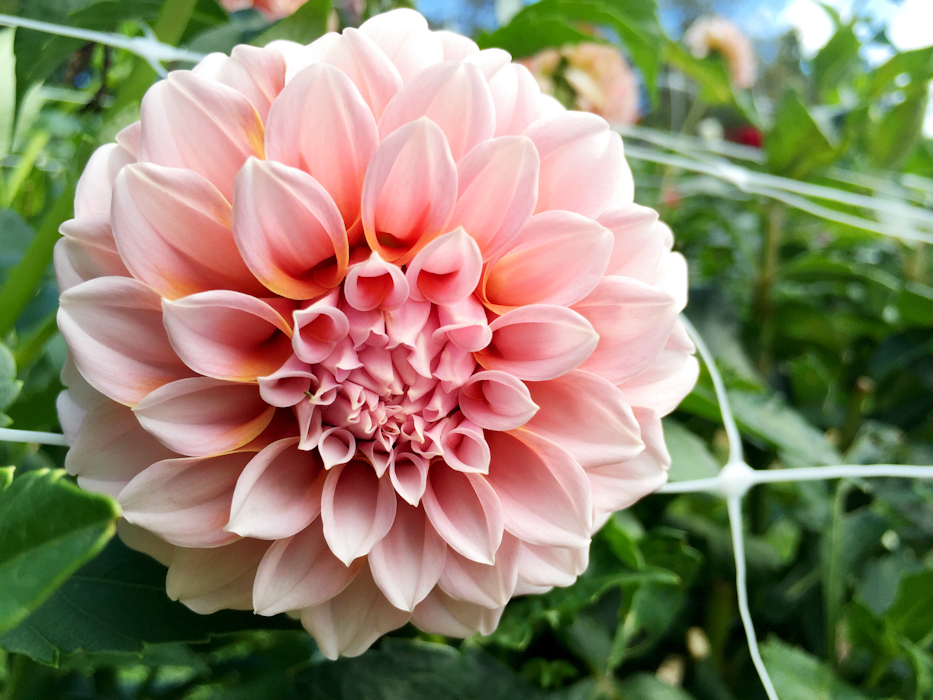 Yesterday, Jesse and I made an impromptu visit and I'm so glad we did as their dahlia patch is a little slice of heaven right now. Myself and another gardener who was there at the time were agreeing that these are some of the healthiest dahlias we've seen, not a blip of disease on their leaves even though we've had weeks and weeks of rain.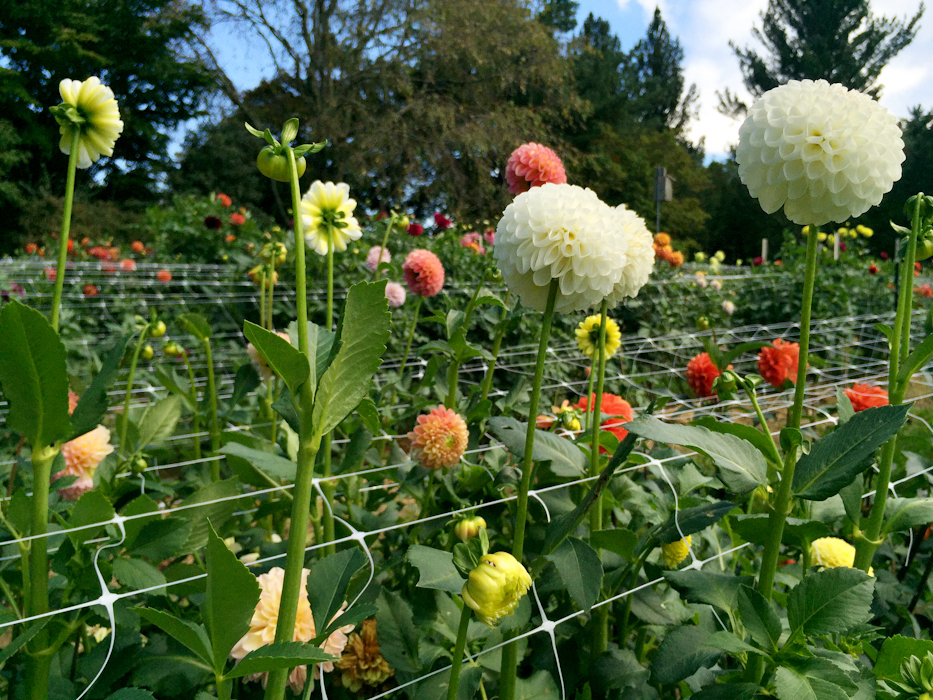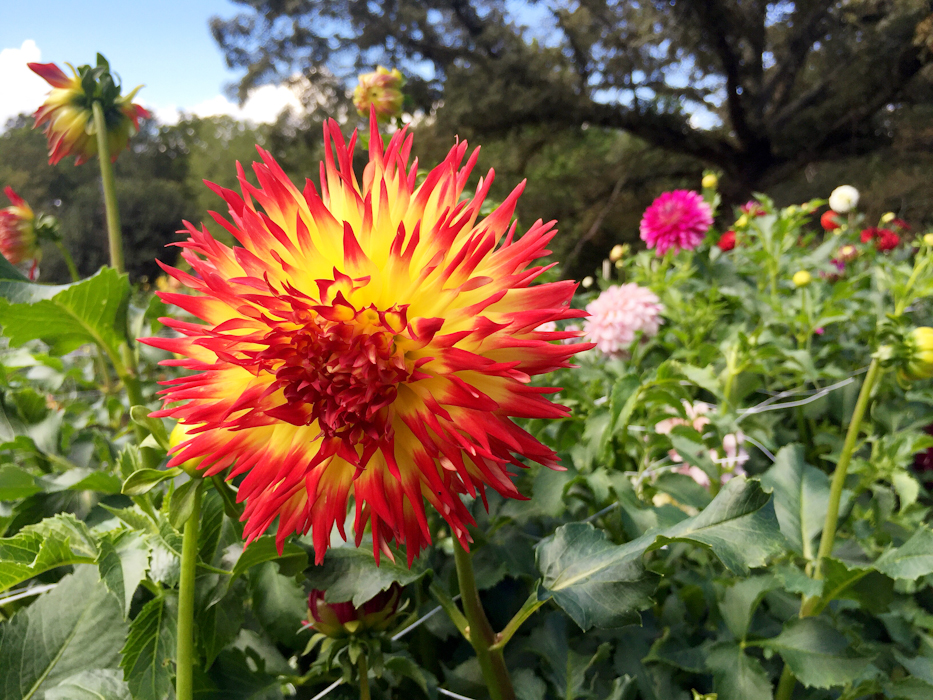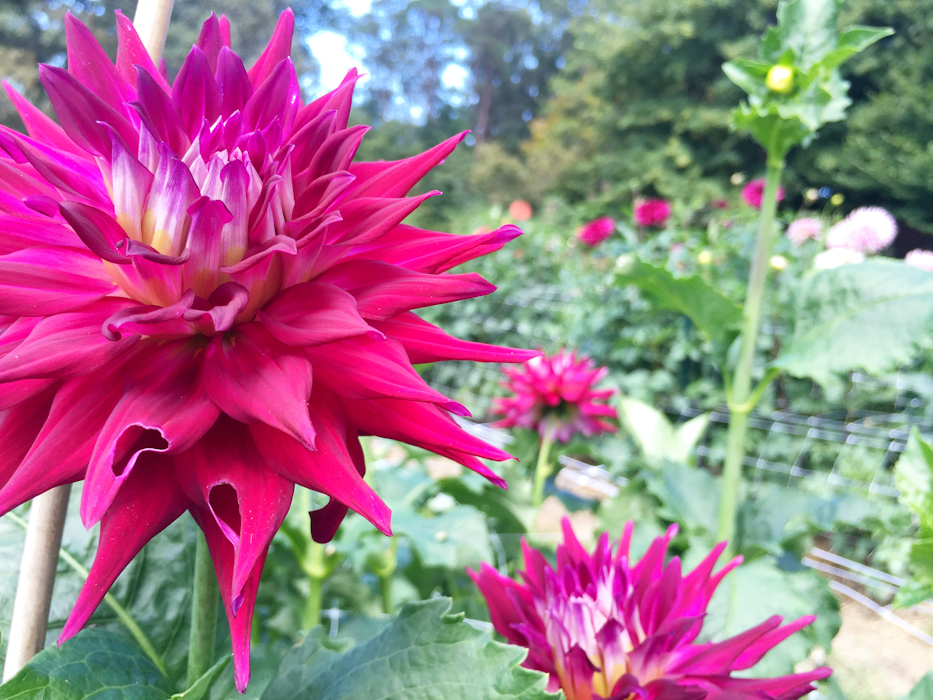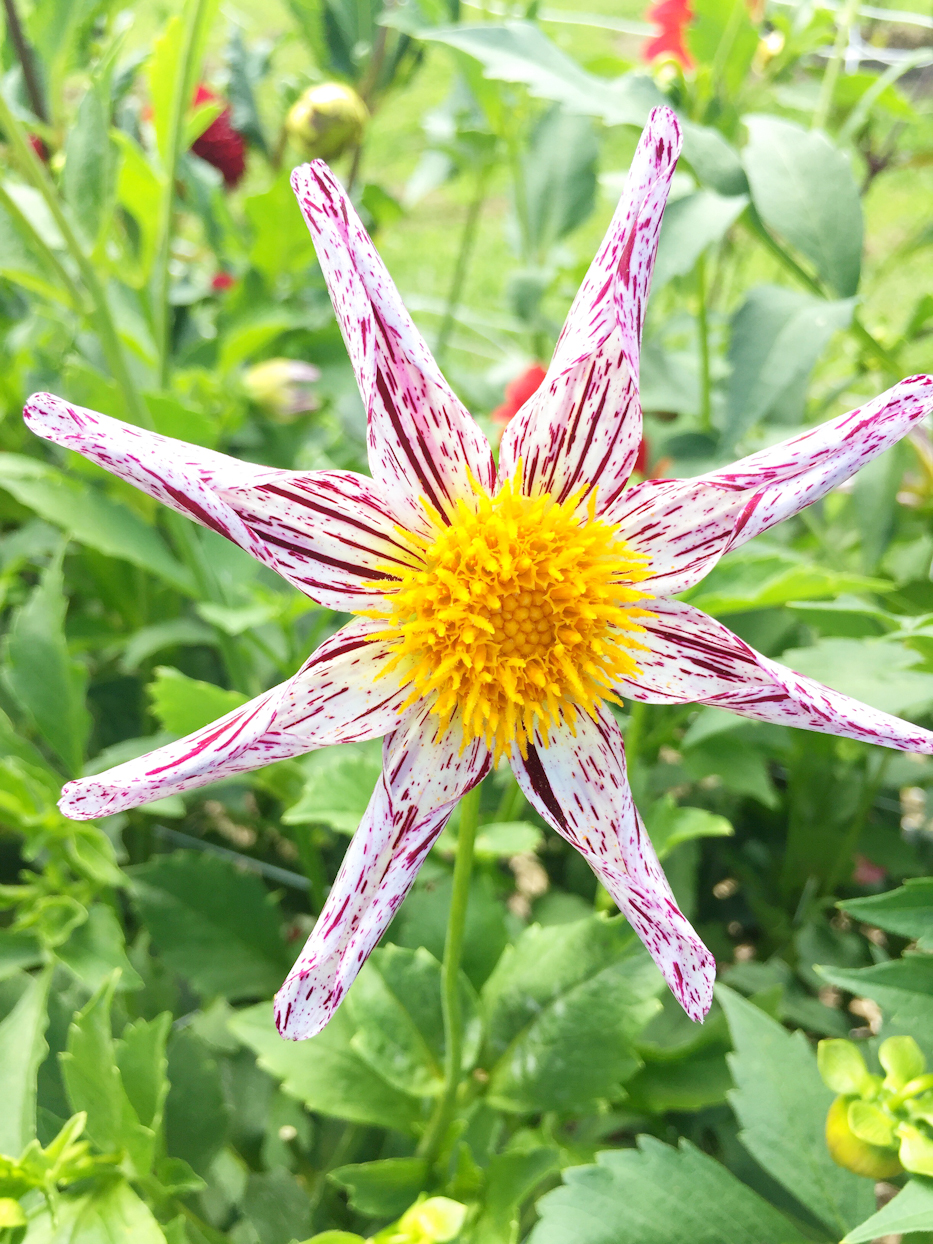 You'll note that each row has a double layer of tenax netting (the same stuff I used with my sweet peas) to keep them upright. Not a bad idea. Sidebar: I tried using a jute trellis this year, something I could just compost when it got yucky, but it did not hold up at all to the weight of my vines. I hate using anything plastic in the garden but sometimes you gotta do what you gotta do. Tenax can be reused, at least.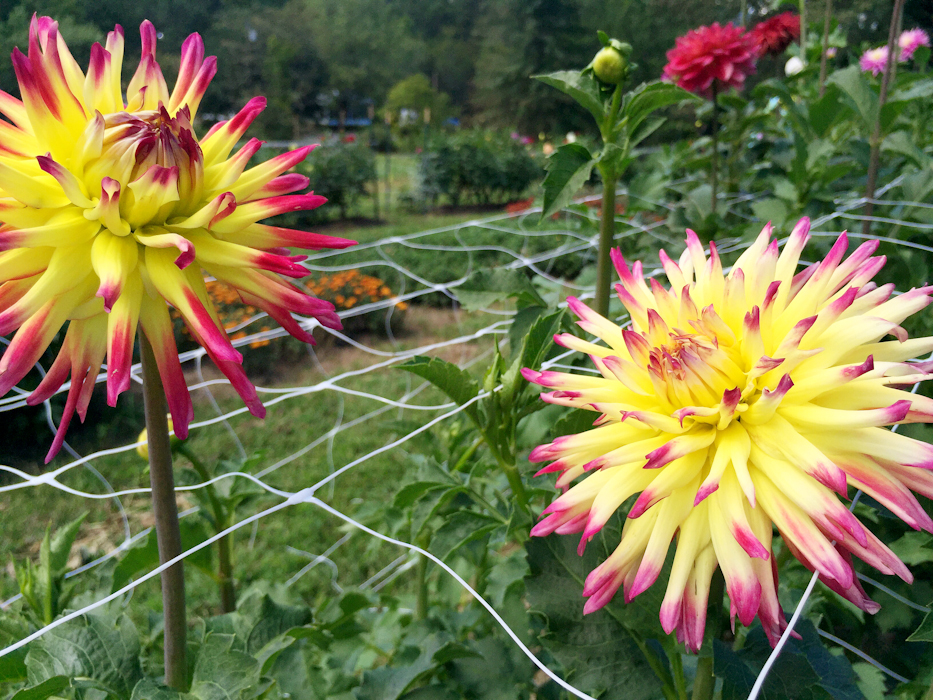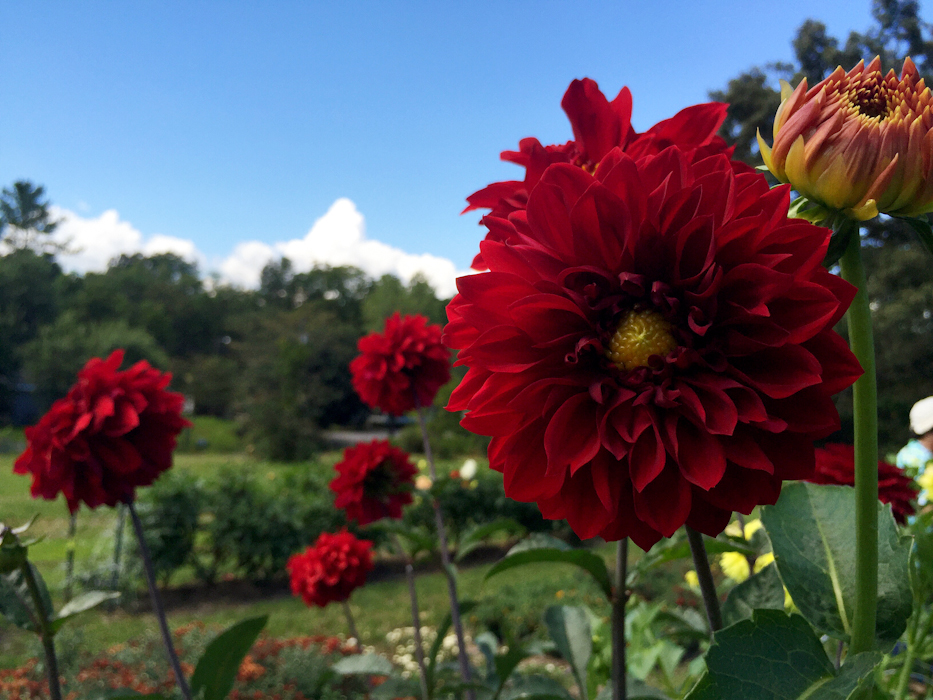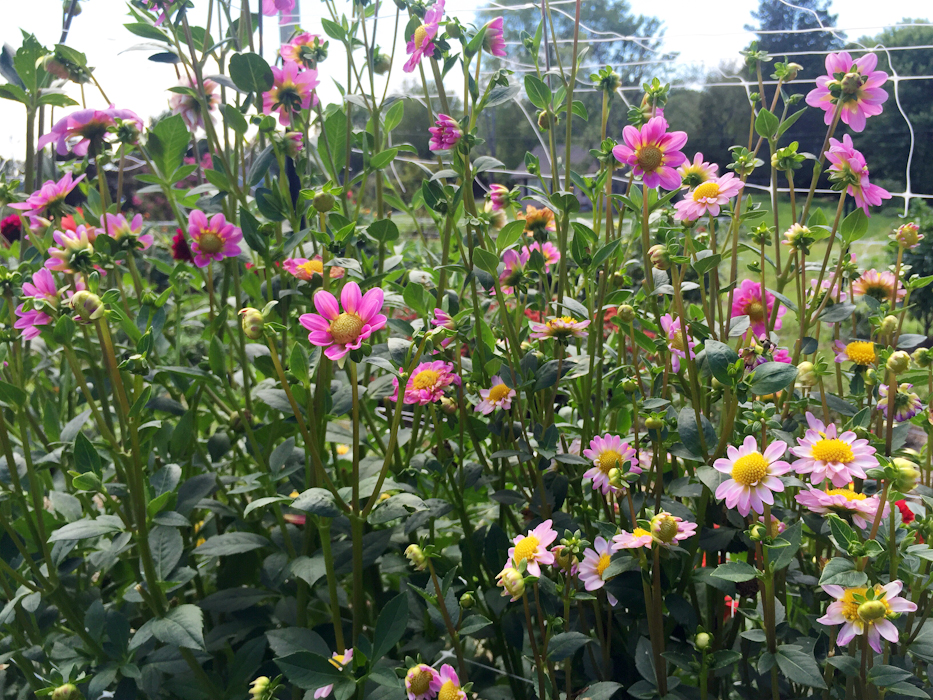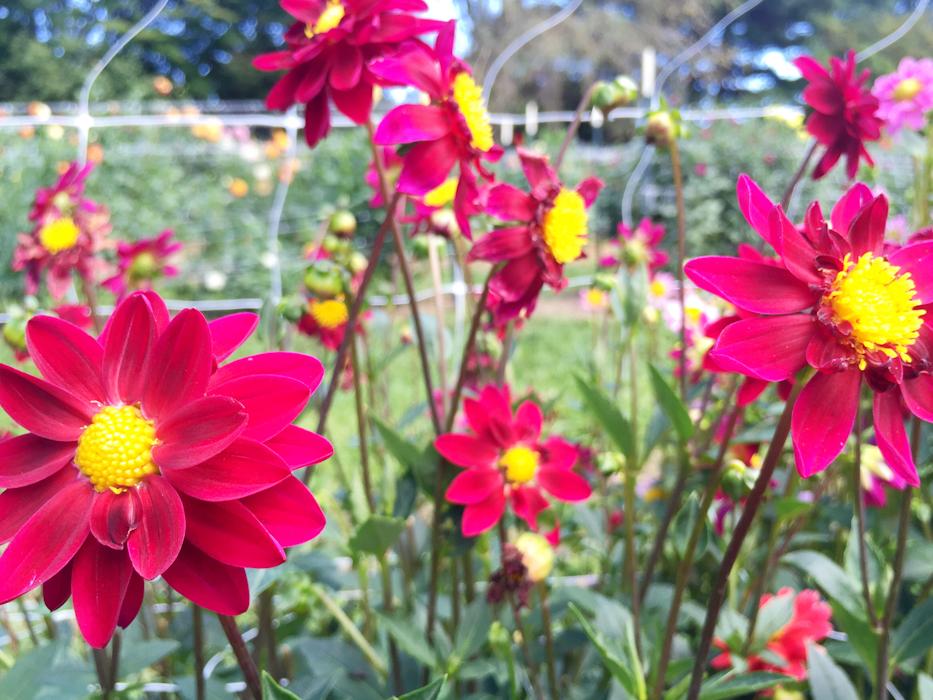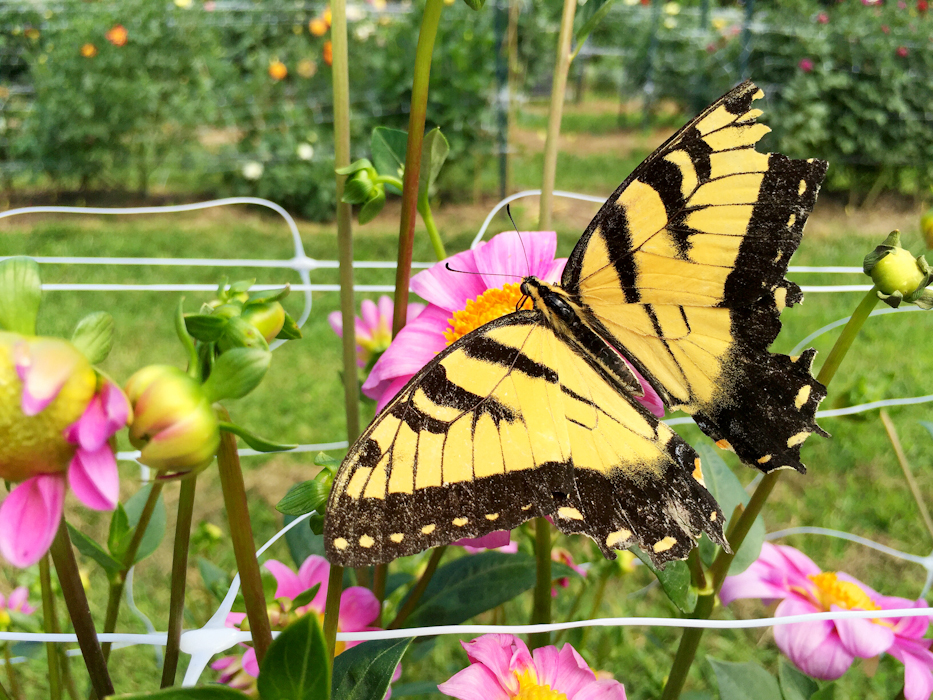 I apologize for not having the names for these. I know, it's so annoying when you're looking at photos of flowers and you're like, "What are these called?!" About halfway through our tour we realized there were some tags buried under the mulch but I didn't feel like crawling on my hands and knees yesterday in 90 degree weather to find them. And if you're curious as to what kind of mulch they were using, it was just plain old straw!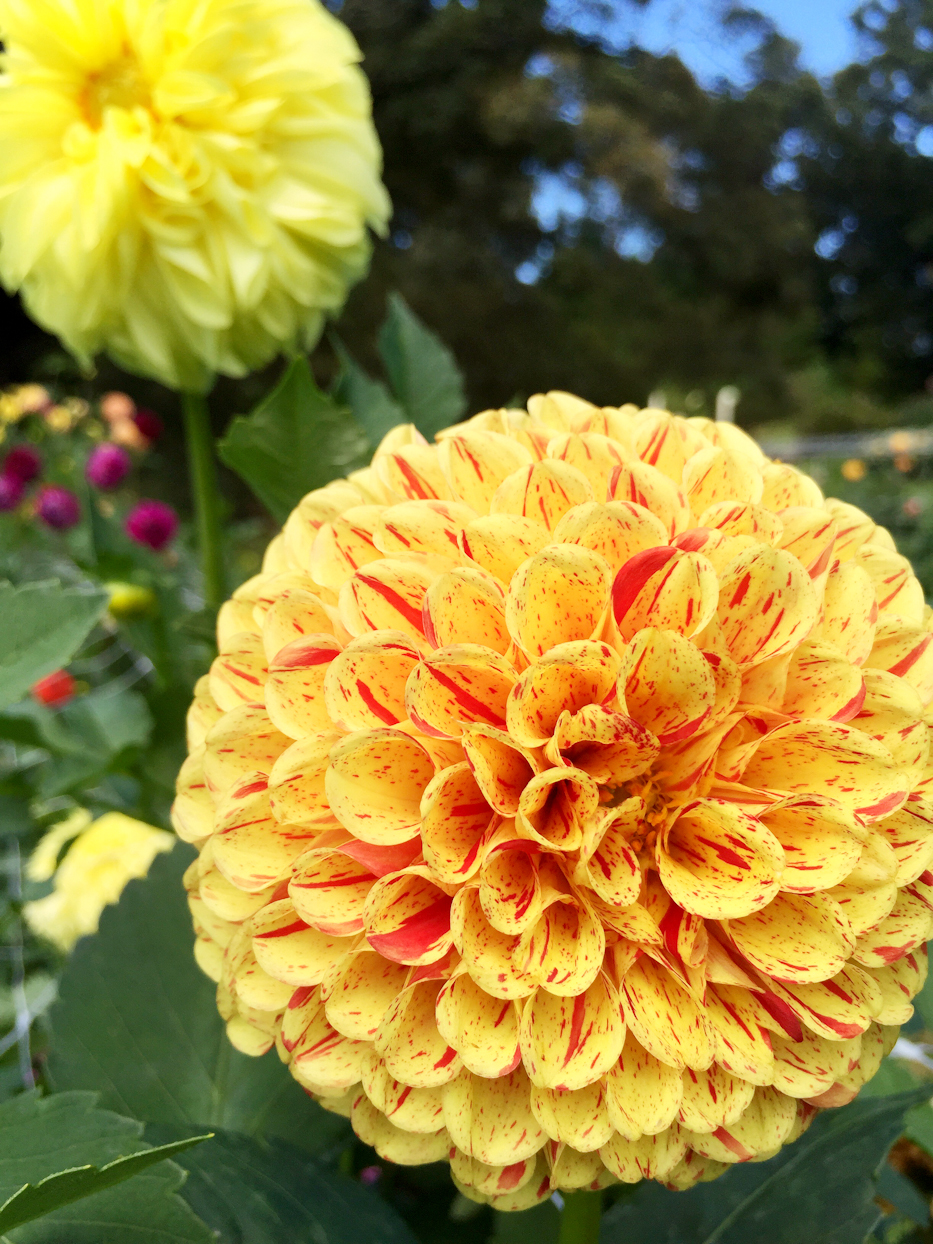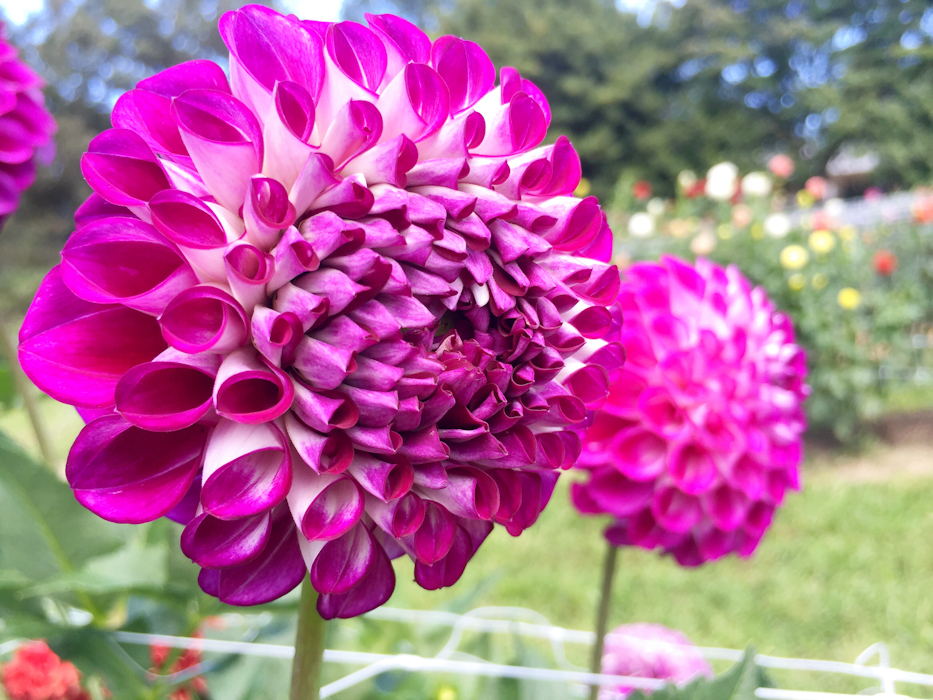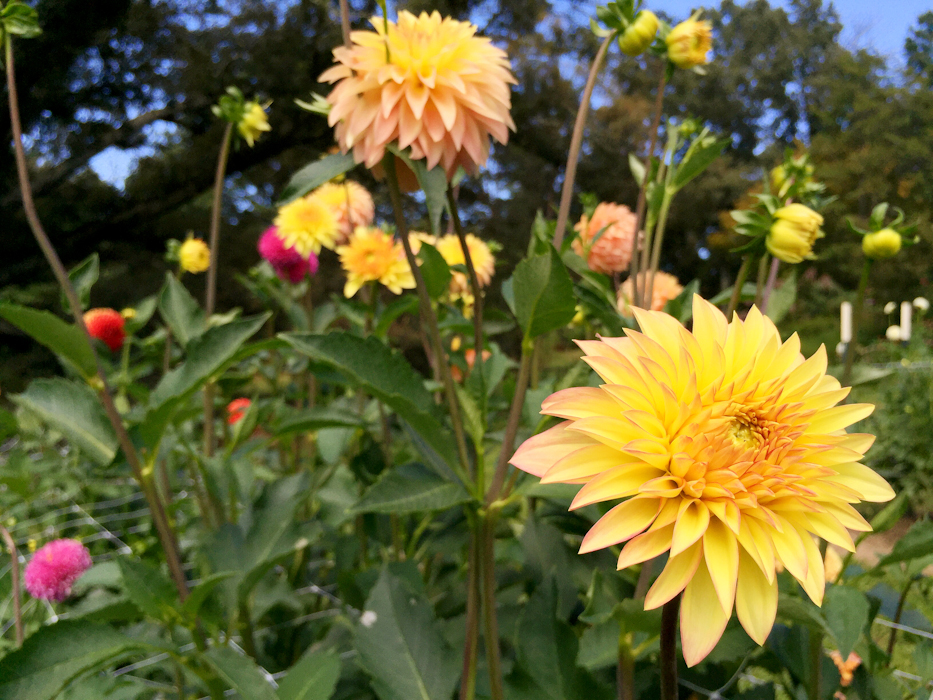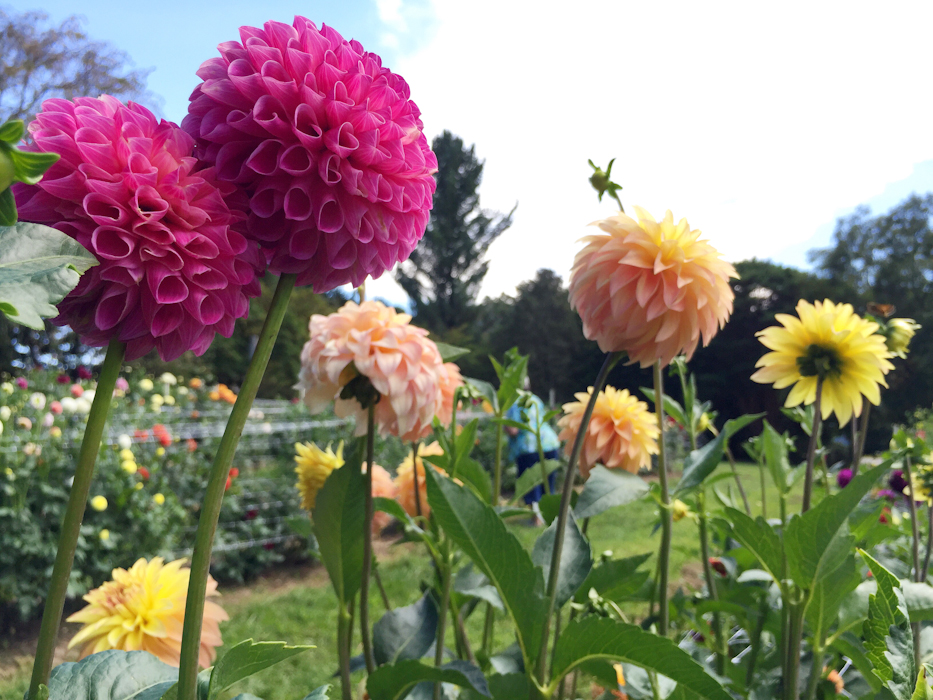 I hope you enjoyed the tour! We definitely came away feeling more inspired to dedicate an area of our garden next year to more dahlias. If you feel so inclined, drop me a comment and share what dahlias you're growing in your own garden this year. Are there any that you particularly like?