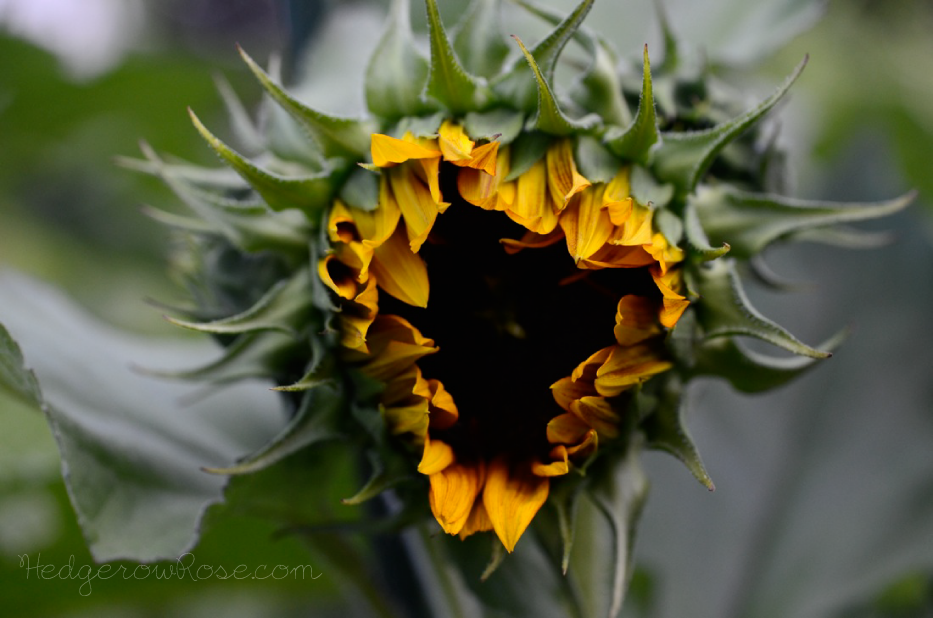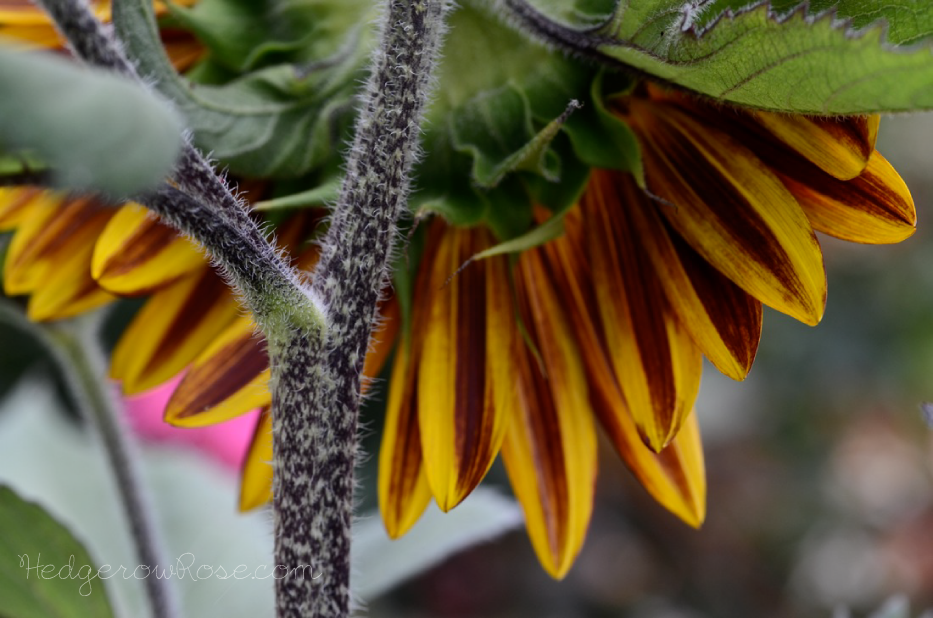 One thing I've noticed since I moved to Pennsylvania is that east-coasters sure do talk about the weather a lot. I mean, understandably so–Mother Nature can be quite dramatic out here–but I grew up in southern California and it was pretty much sunny and cloudless all the time, so not much to talk about. Unless you count the rainy months in which case we were probably more worried about whether our homes were going to slide down the hillsides than to engage in idle conversation.
But I've lived here long enough now (my sister, ever the Californian, will be reminding me now to "never forget my roots") to consider myself well within my rights to discuss the weather at my leisure and today I will say that it has been way. too. hot. In the garden, some of the only plants that don't look like they just want to give up on life are the sunflowers which revel in the heat. In fact, I swear sometimes you can actually see them growing. I love how our "pollenless", haha, 'Drop Dead Red' sunflower mix from last year have left behind some descendants (see top photo) and our sunflower/zinnia experiment is really taking off and, cross fingers, may just actually work. So, thank you 90+ degree weather? Now, let's talk about how we could use a little rain…
PS: These sunflowers were purchased from Botanical Interests, if you're, well, interested.