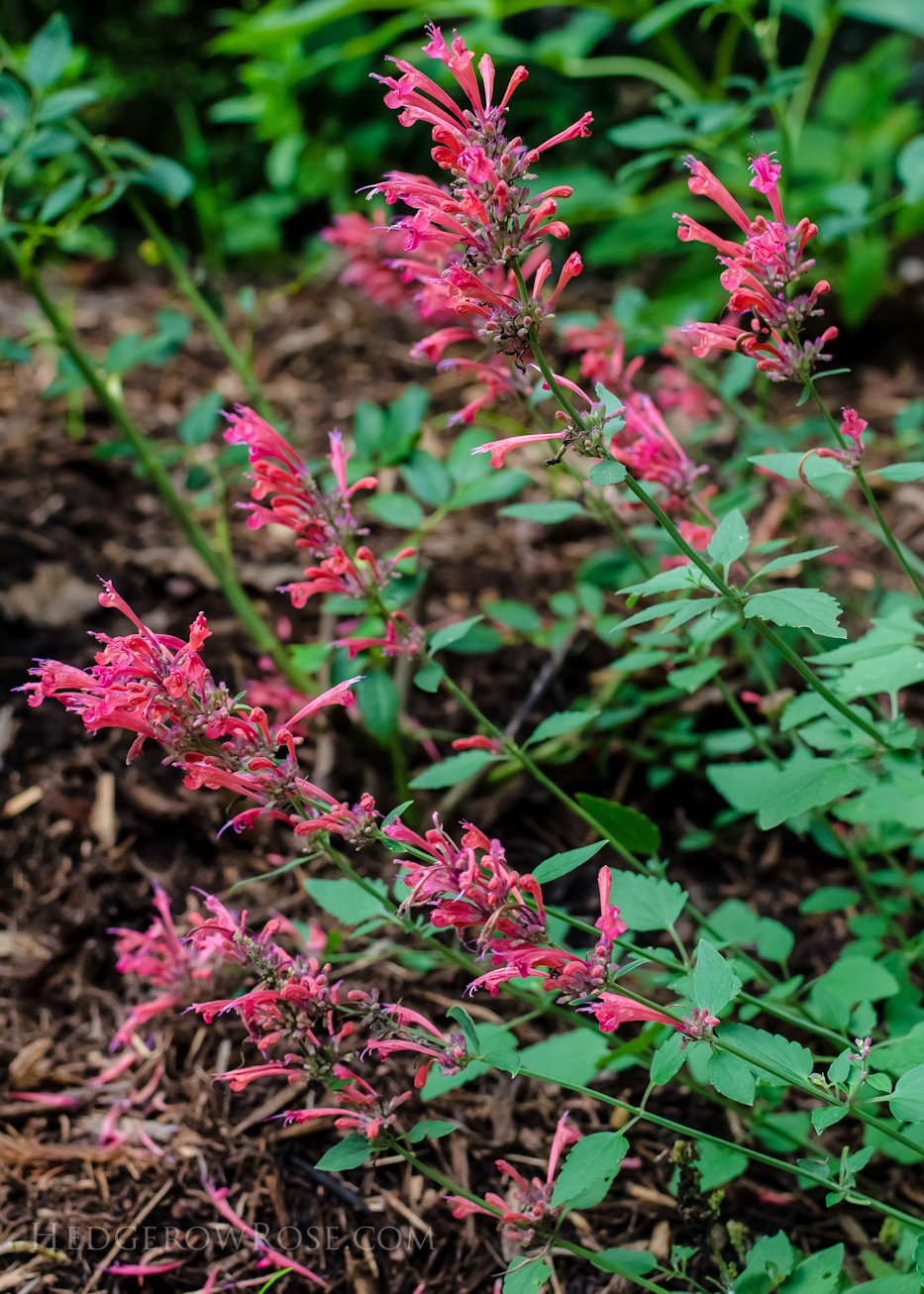 I mentioned in the last post that we are going to be overhauling the rock garden by removing the weeds, pachysandra and vinca and turning it into a hummingbird/pollinator garden, instead. Well, that hasn't happened yet. A certain retaining wall jumped the line (more on that later) but since we'd already removed the daylilies from a portion of that garden, there was room for some hummingbird-friendly perennials to be tucked in. I'm sure I don't need to tell you about all the wonderful flowering plants that hummingbirds are attracted to; chances are, you've got a handful of them in your garden right now! In fact, if you feel like sharing, please tell me what kinds are your favorites because I'm always keen to add more. Anywho, we've grown the usual suspects over the years, but this season I am trying some new-to-me perennials that our hummingbirds are going bonkers for. When the rock wall is weeded and ready to be planted out, hopefully sometime by the next millenium, I plan to add more. The awesome thing about these specific perennials is that they grow just dandy in poor soil, something we are not in short supply of here.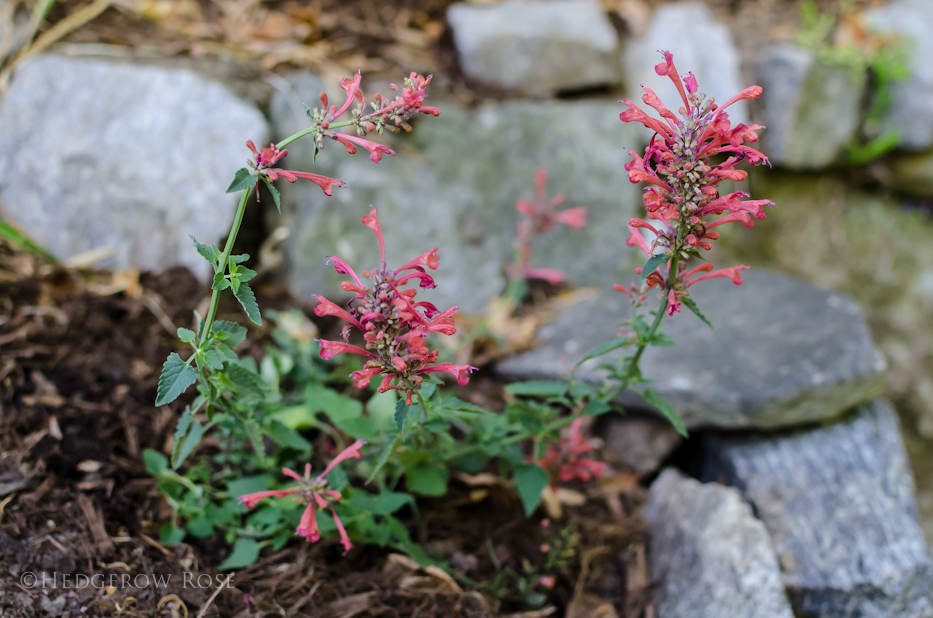 This is Agastache 'Kudos Coral' It hasn't stopped blooming since I planted it last April.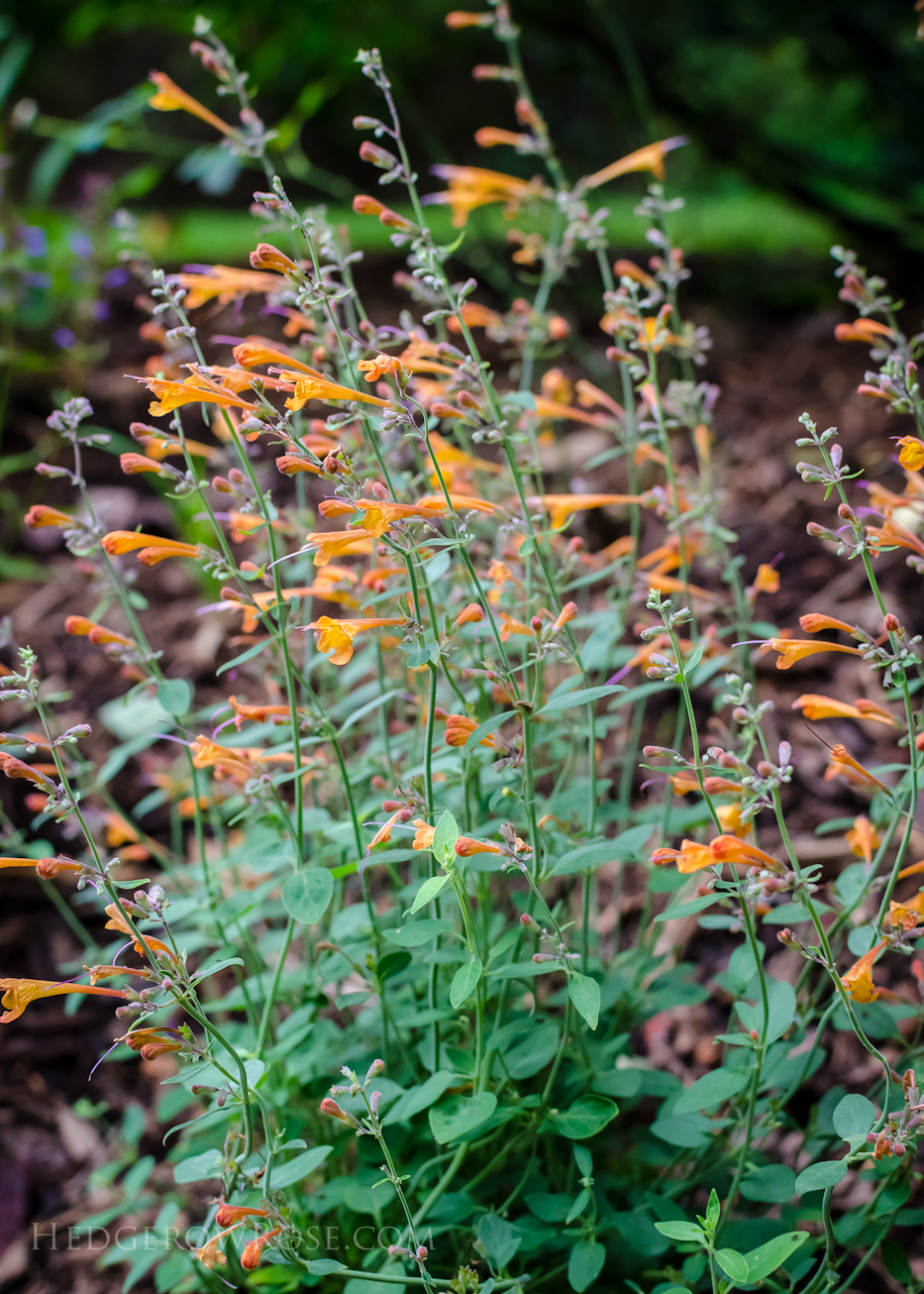 Another Agastache, this one is 'Tango'. I love the minty scent the leaves give off, and I think they look pretty even when not in bloom. Agastache is a short-lived perennial, but I'm hoping our milder climate will encourage their longevity.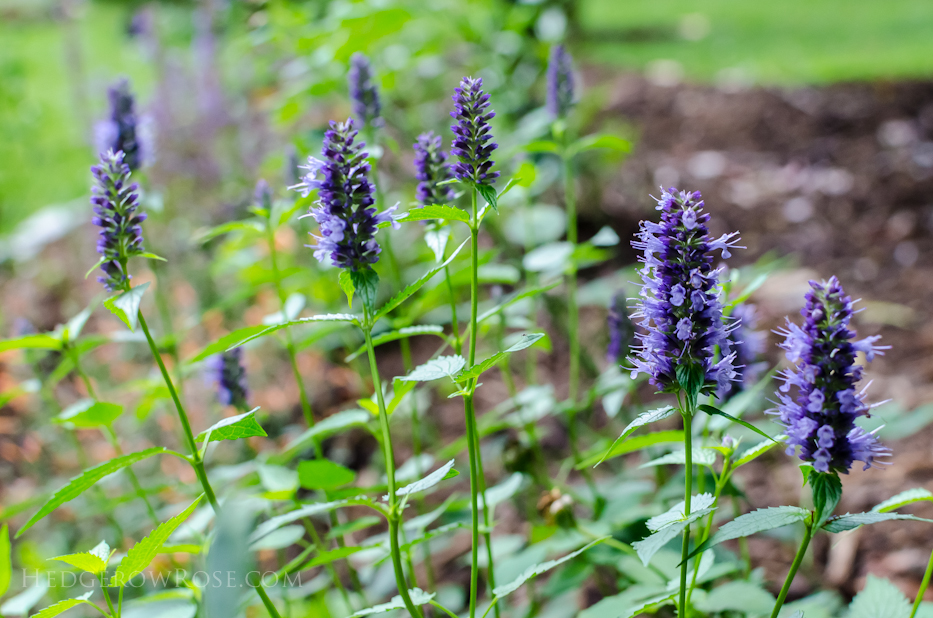 Wait, what? Another Agastache? Yes, I'm becoming a bit obsessed over these little plants. This one is 'Black Adder'. I love the dark blue blossoms on this one.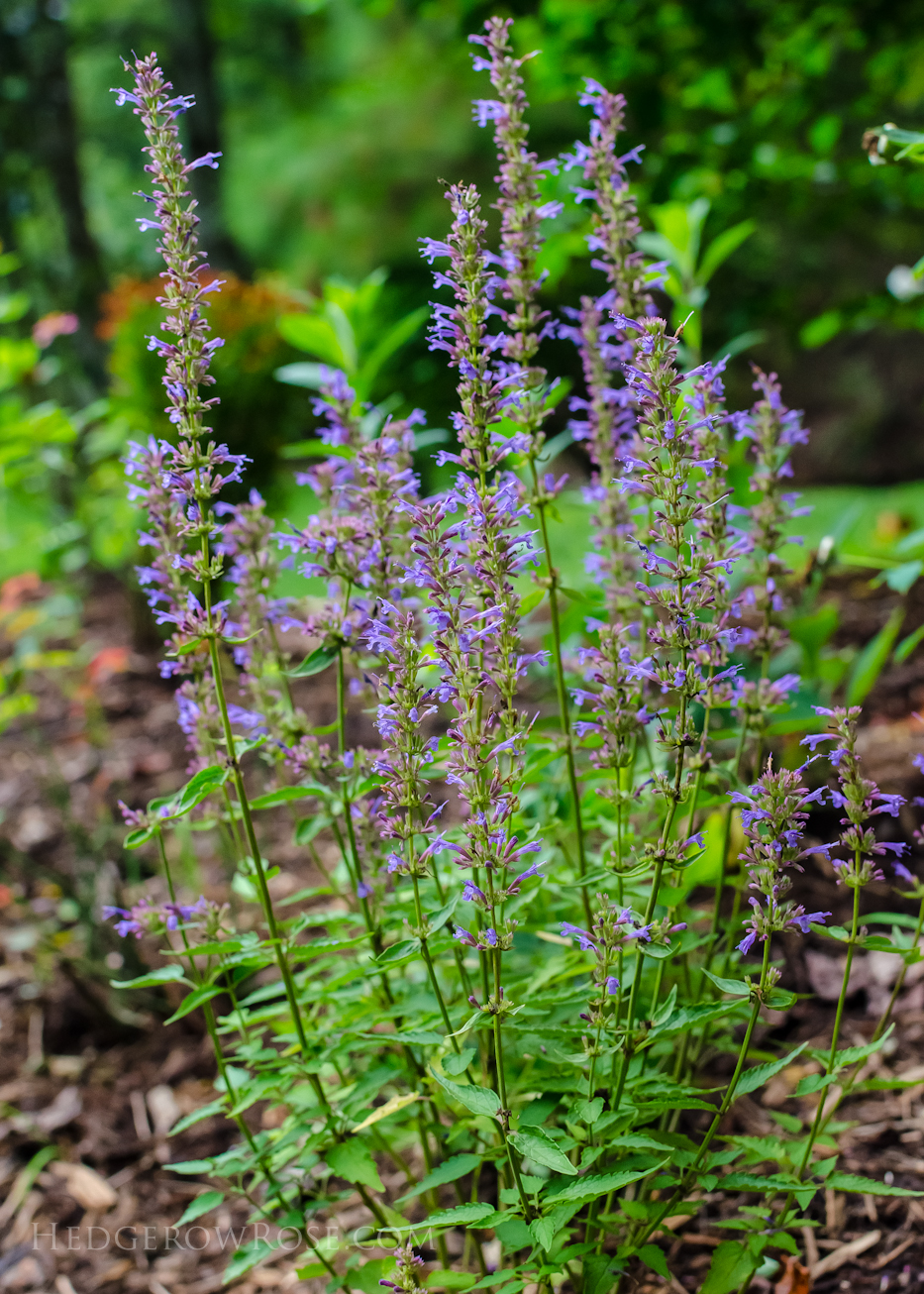 And another: Agastache 'Purple Haze'
I've got a problem.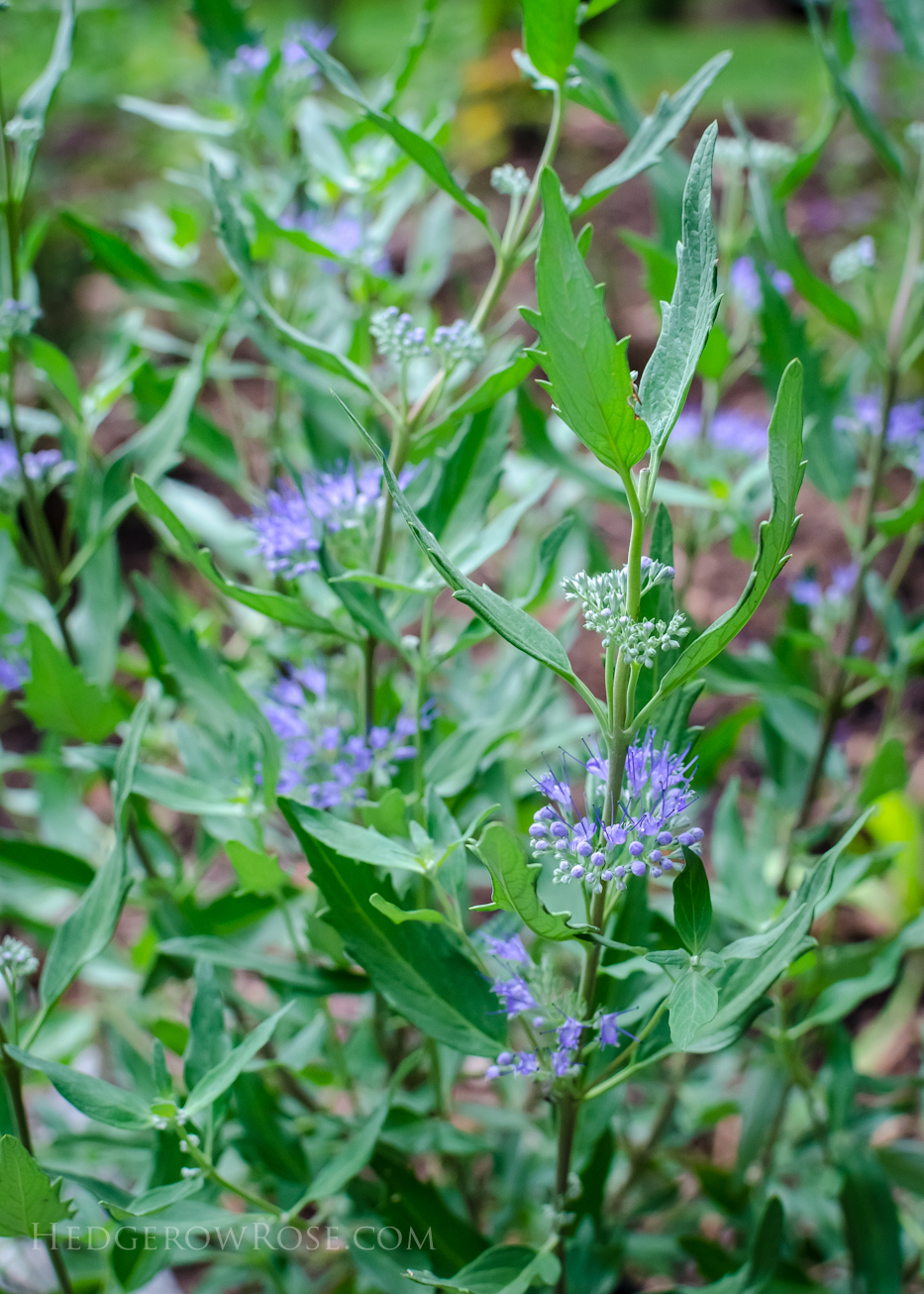 Switching gears now to Caryopteris 'Dark Knight'. I love the soft tufts of blue flowers and attractive foliage. Admittedly, this is more of a bee-friendly than hummingbird-friendly plant, but you can really never have too much of those, right?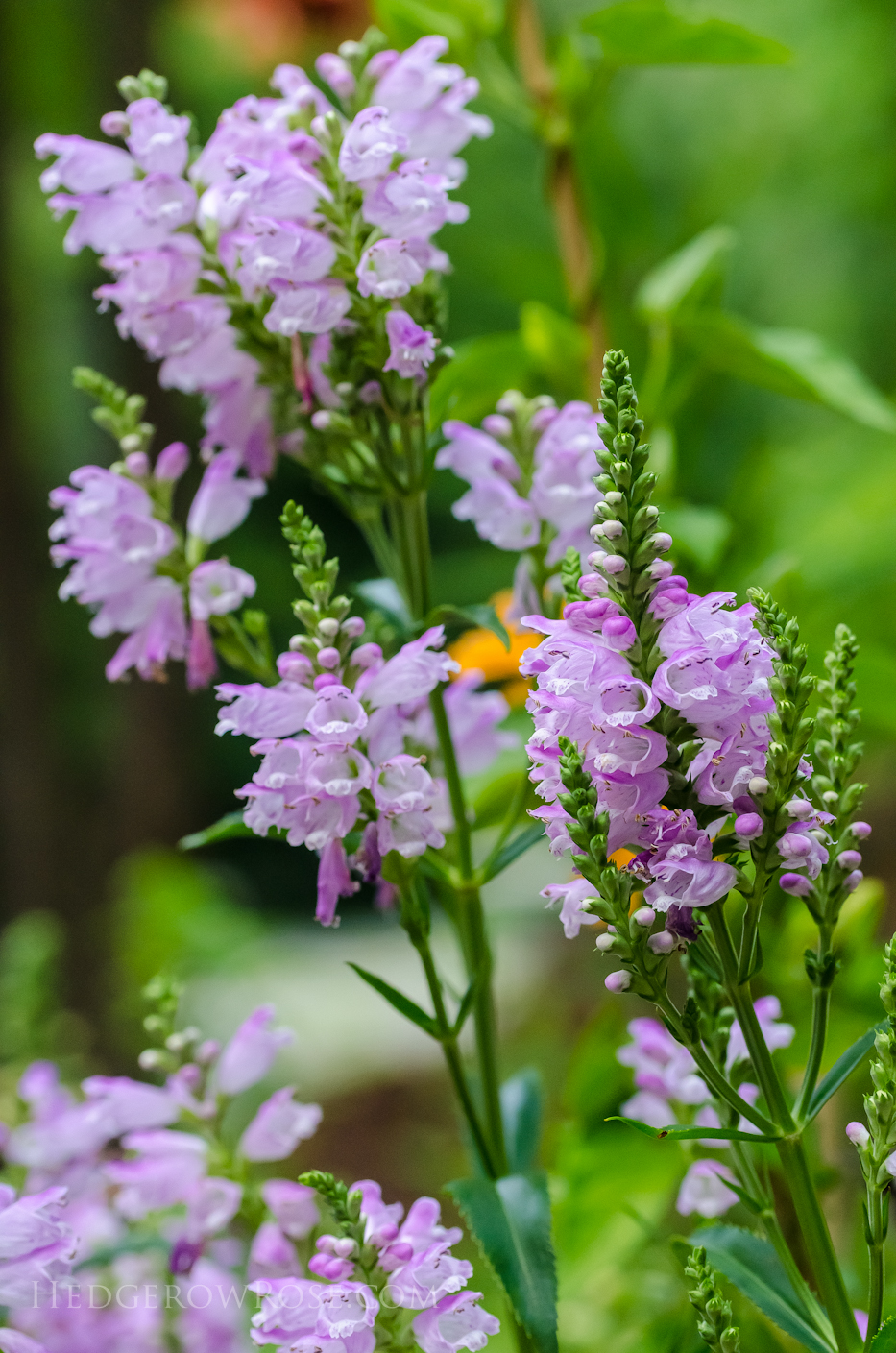 Physotegia 'Pink Manners' Pretty much anything that has tiny wings went banana sandwich over this native perennial whilst it was in bloom. 'Pink Manners' was bred to be less of a thug and stay put, hence the name.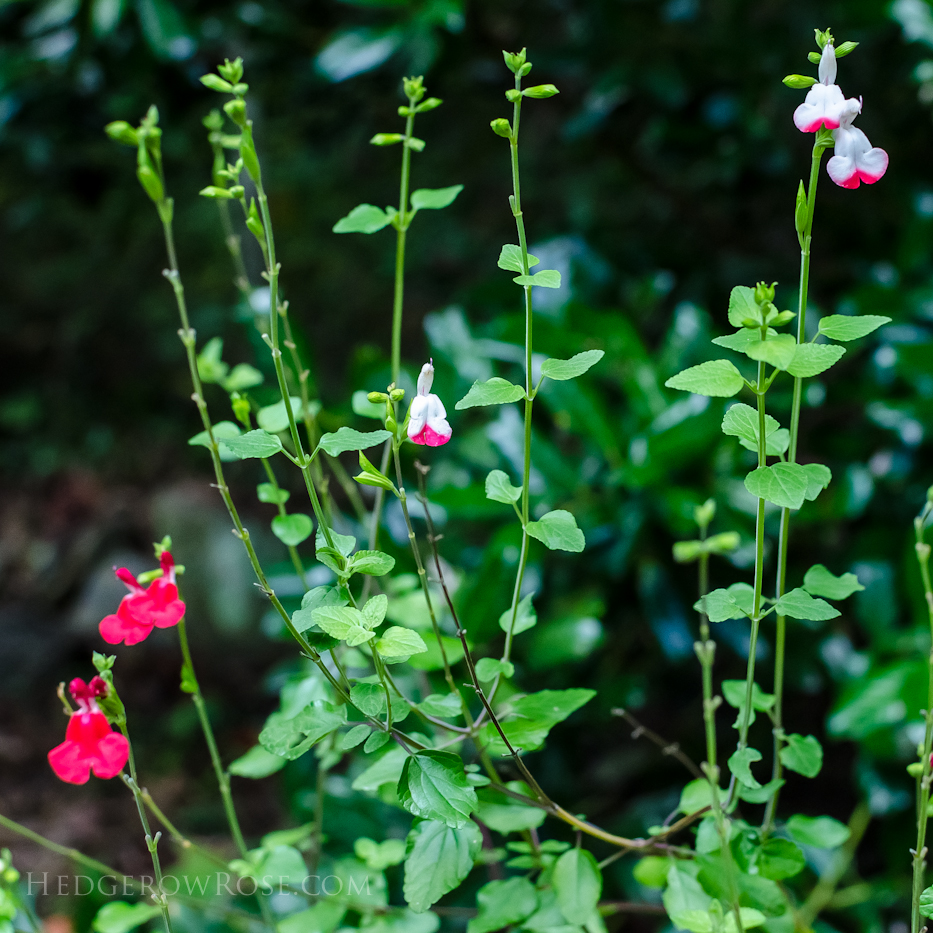 The winner for Most Beloved by Hummingbirds goes to this Salvia 'Hot Lips' which is another one that has been blooming non-stop since April. 'Hot Lips' blooms in shades of red and white and produces smatterings of flowers in here's and there's but refreshes itself frequently enough that there's always nectar available for the hummingbirds. I liked it so much that I added another Salvia, ' Wild Thing' and that, along with my go-to Penstemon 'Red Rocks' and 'Pikes Peak Purple' can be seen below along with Helenium 'Piñata Salsa'