The most recent, and most frustrating, attempt at a self-portrait taken at the Penn State Arboretum a few weeks ago. I truly don't think I'll ever get better at taking these, but I'll get back on the horse again, I promise.
My sister recently reminded me that I made a promise to share more of my Project Journal results, and though I told her I was planning on getting to it, if I really were to ask myself the truth, I probably wasn't. The fact is, this has been a lot harder than I thought it would be. (I suppose if you've ever taken a photo journaling course you know what I mean.) It's hard to look at yourself and your lifestyle in such a raw way. Sometimes (especially in the case of self-portraits) you don't like what you see. But that's why we do it, right? To grow as artists and people? OK, enough of the artsy-fartsy talk. The really good part about the journaling aspect of this self-appointed homework assignment is that I got to do some redecorating. When I began to photograph where I live, I realized that I was decorating for someone else (and who that is, I don't know, but it wasn't me.) So, in a nutshell, we sold some furniture and replaced it with others from Craig's List. (Our daughter even got excited about it and began to totally change around her bedroom, too. It's been a lot of fun.) As far as the photography goes, I have not seen any improvement whatsoever, and I still gravitate towards taking photos of plants, of course, and our pets. Instead of trying to force the subject matter issue, I've been concentrating instead on paying more attention to the light. So there you go! What have you been photographing these days?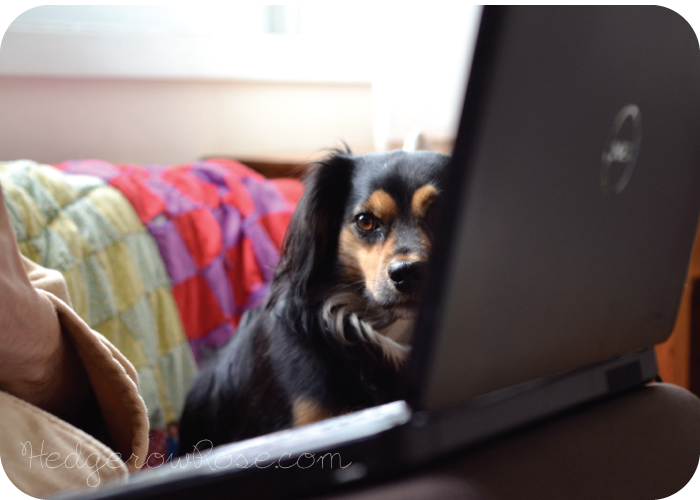 Eva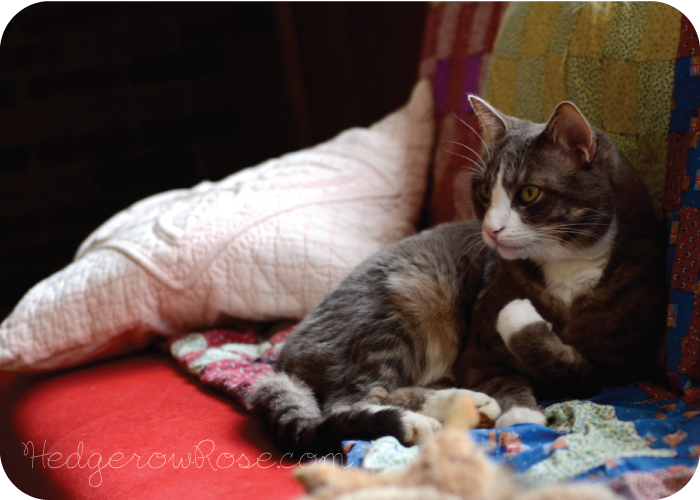 Jasper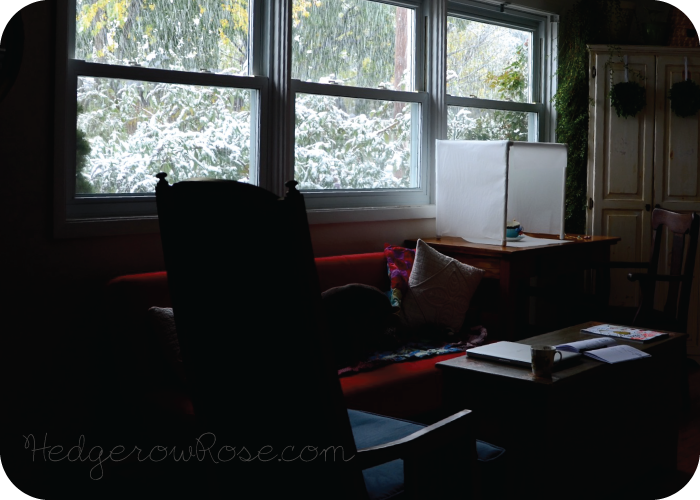 The morning light at the beginning of Snowtober was lovely.
(This is the room that is getting an overhaul.)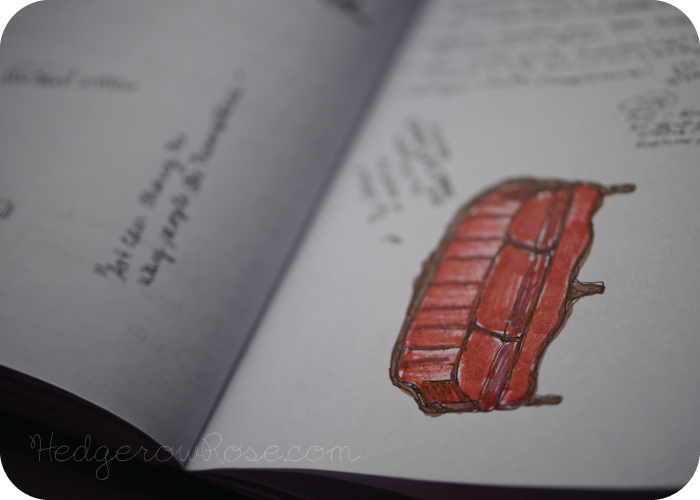 A sketch of the couch we wanted (but didn't get, although we ended up with something else just as nice). The quote on the top left reads, "Art can change the way people see themselves. "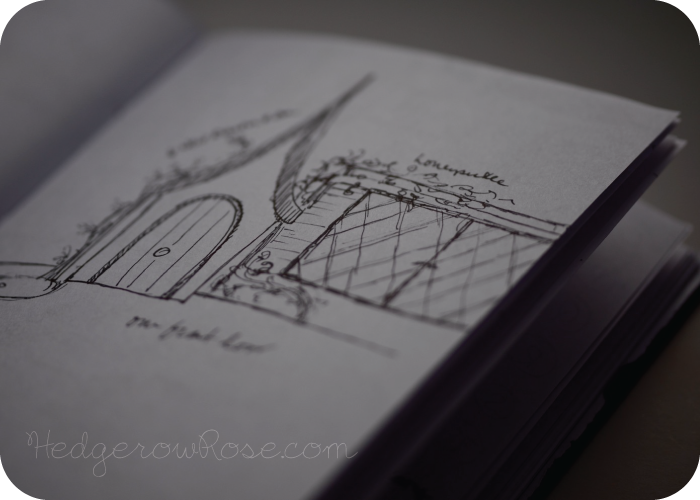 Last week the three of us sat down and I drew out some sketches of our "dream house." This is the front entry, complete with a peaked roof, a Hobbit door, mullioned windows, honeysuckle and roses.