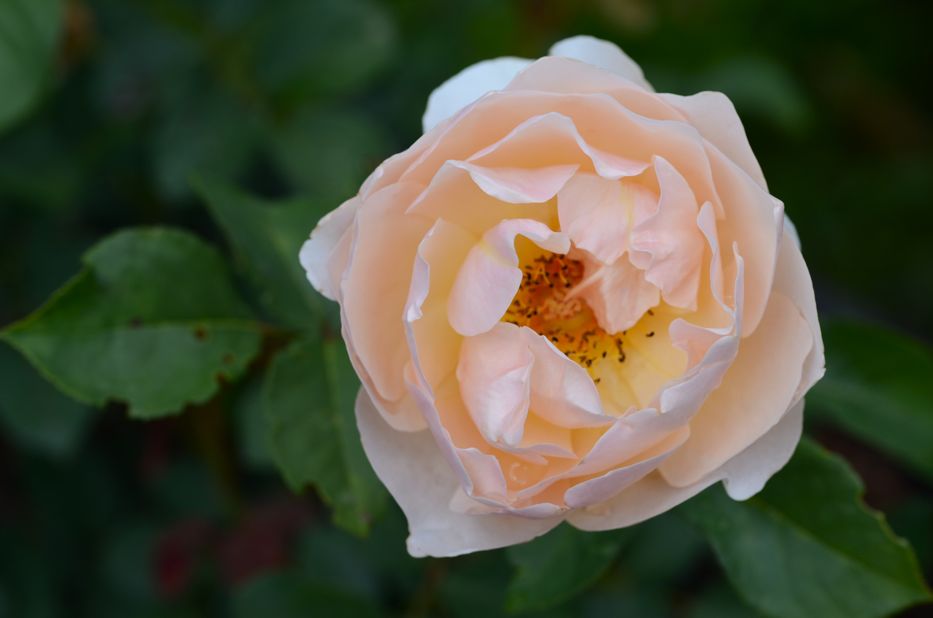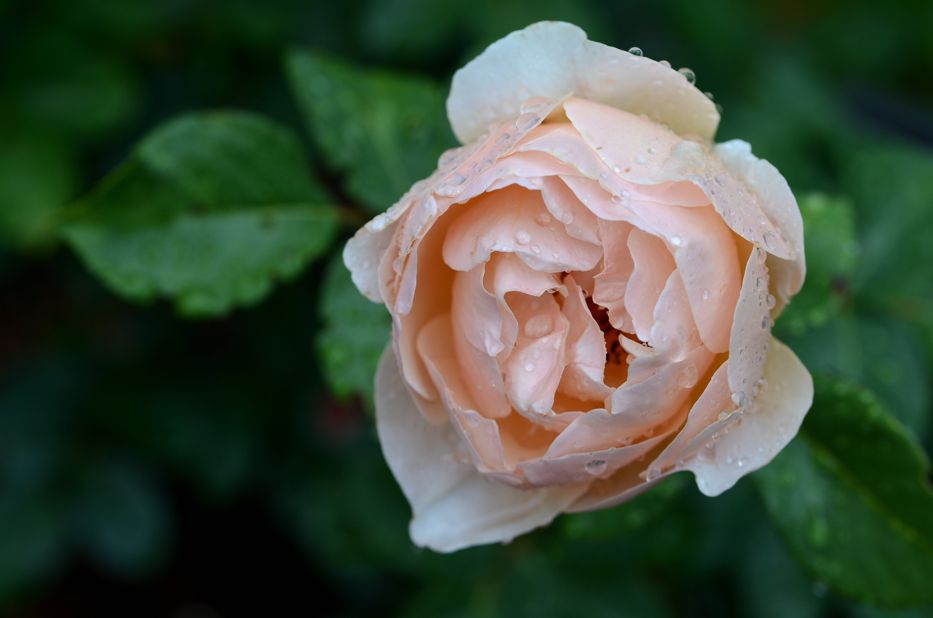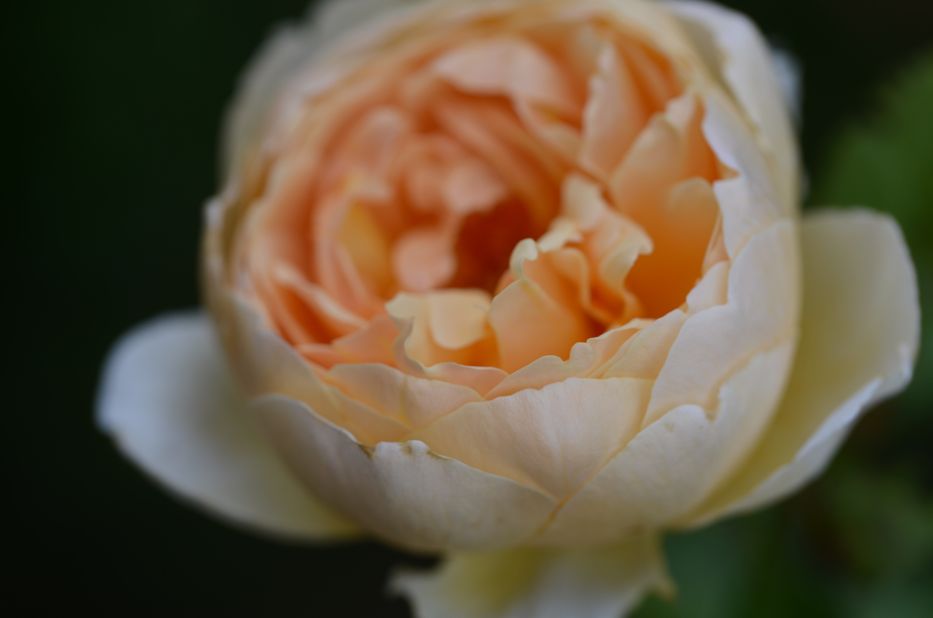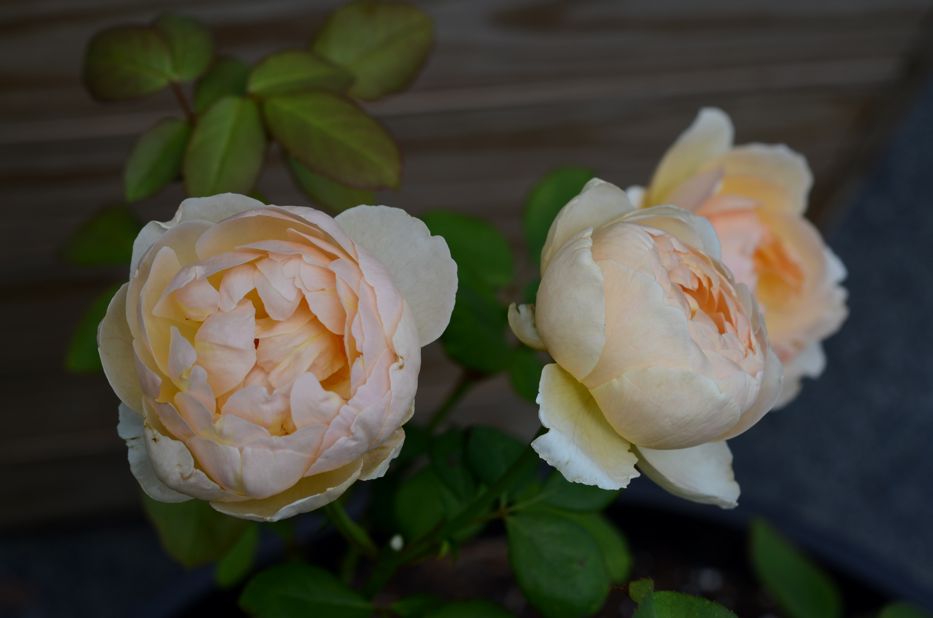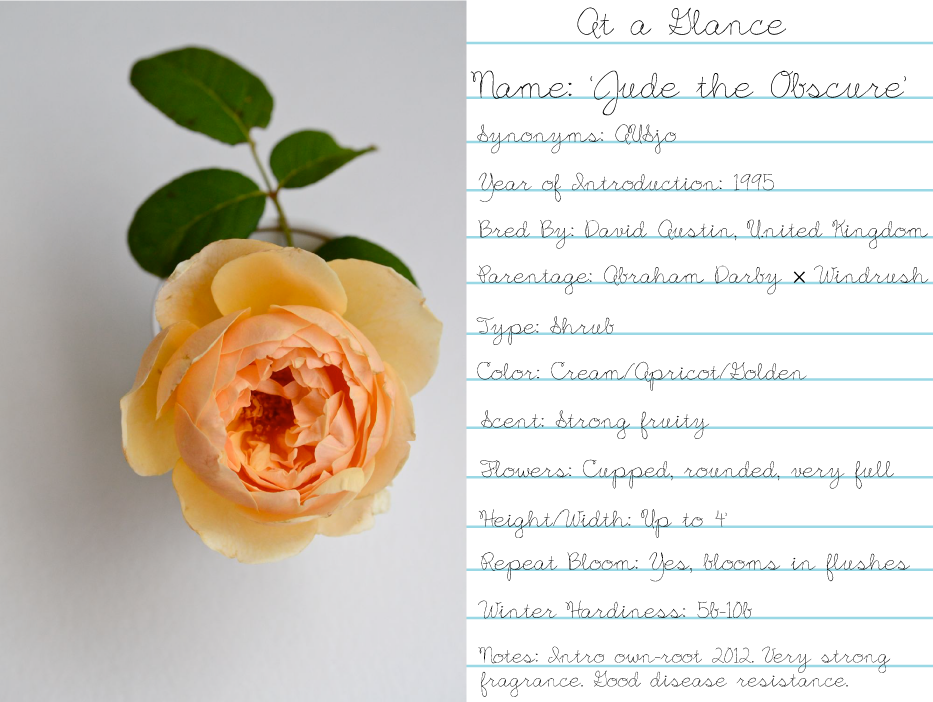 Last spring, after I swore up and down that I was done purchasing roses for the season, I found what seemed like a perfectly legitimate excuse to add just a handful more: seeing as how most of my roses are very young OGR's I came to the shocking realization that I wouldn't have enough roses in bloom throughout the summer and I simply just had to do something about that. Funny how you can easily justify these things, isn't it? 😉
Well, the joke was on me. For the first time, I purchased my Austins as "own-root", but they are spindly, weak looking things and most of them haven't even bloomed yet! (I think in the future I will stick to purchasing my Austins as grafted.) One of the exceptions is 'Jude the Obscure' who came out of the starting gate, even as an own root, with robust canes, healthy foliage and drop-dead gorgeous flowers with a scent stronger even than it's parent (one of my favorites) 'Abraham Darby'. I mean this rose is a serious achievement. It makes me want to give David Austin the slow-to-fast clap; It's just that awesome.
Full disclosure: Ours is growing in a pretty scary looking dollar-store plastic container so I avoided the whole kit and kaboodle for these photos. I dream of having a container rose garden like this one someday, with fancy Italian terracotta pots (that probably each cost more than a car payment), and when I do, 'Jude the Obscure' will get pride of place.