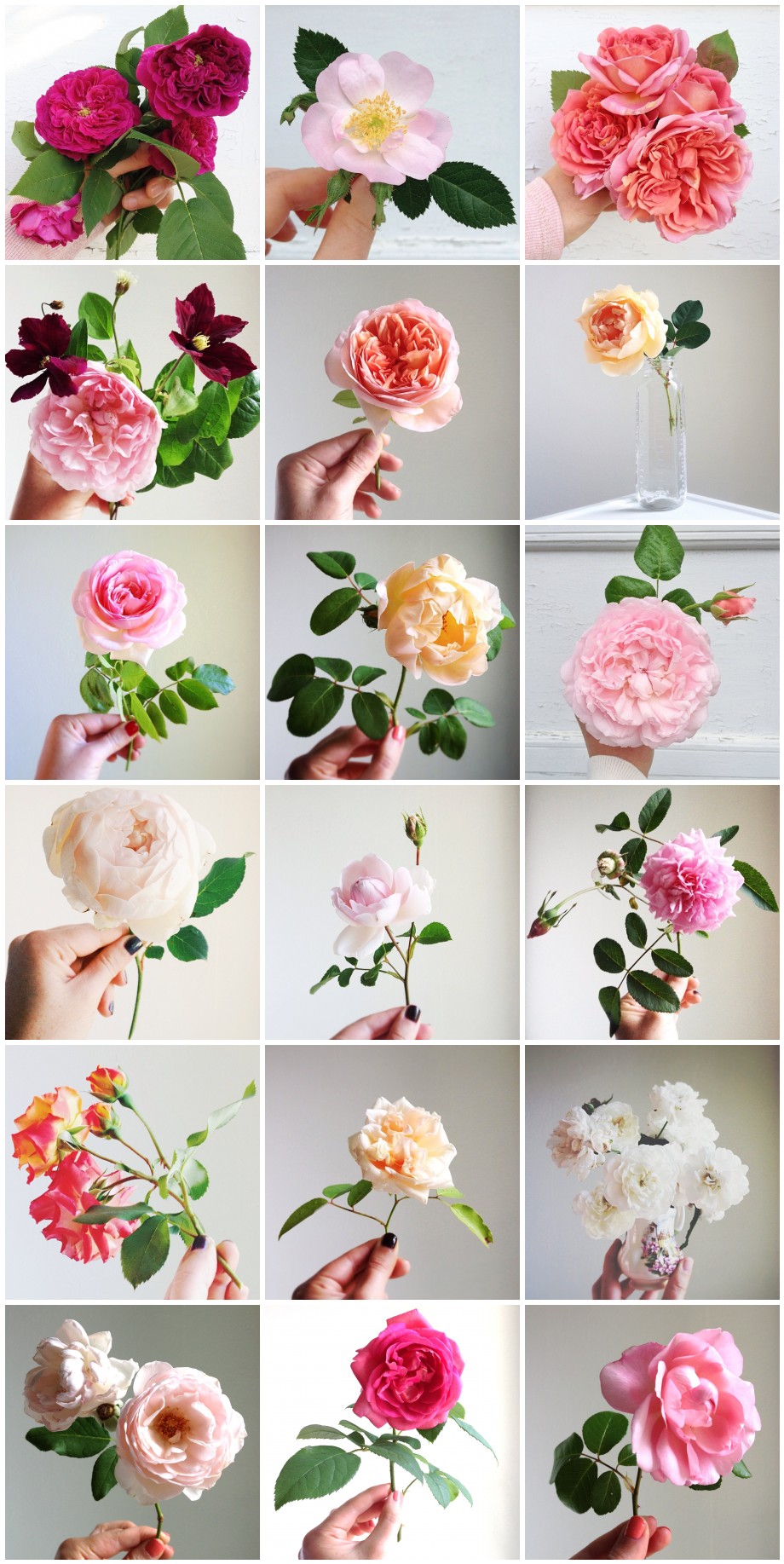 Back in my teaching days, my co-teacher and I used to laugh about how much lemonade we made. Nope, not that kind. The "when life hands you lemons…" kind. There were many of those laugh or cry moments and we chose to laugh while making the best of a bad situation. This Simple Beauty rose series began last summer as my way of being grateful for what few roses we were getting–even if they were just a simple, single stem. Isn't it funny how it became one of my favorite ways to photograph roses? From sour to sweet!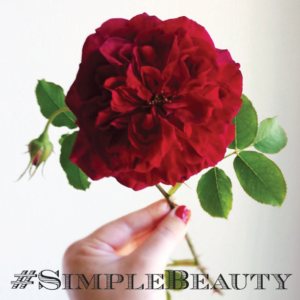 All photos were taken on my iPhone of single and small clusters of cut roses against a plain backdrop. Photos were identified, given the hashtag #simplebeauty and shared. If you're also on Instagram, please feel free to play along!
From Top/Bottom – Left/Right: 'Erinnerung an Brod', R. eglanteria, 'The Endeavour', 'Strawberry Hill' and 'Niobe' Clematis, 'Abraham Darby', 'Jude the Obscure', 'Pierre de Ronsard', 'Comte de Champagne', 'Strawberry Hill', 'Jude the Obscure', 'Wildeve', 'The Mayflower', 'Piñata', 'Rêve d'Or', 'Aimée Vibert', 'Heritage', 'The Endeavour', 'Belinda's Dream', 'Munstead Wood' (photo on left),
PS: I had magnets made of some of these photos. You can get your own HERE and use the code FRIENDTSKN to get 10% off your first order.