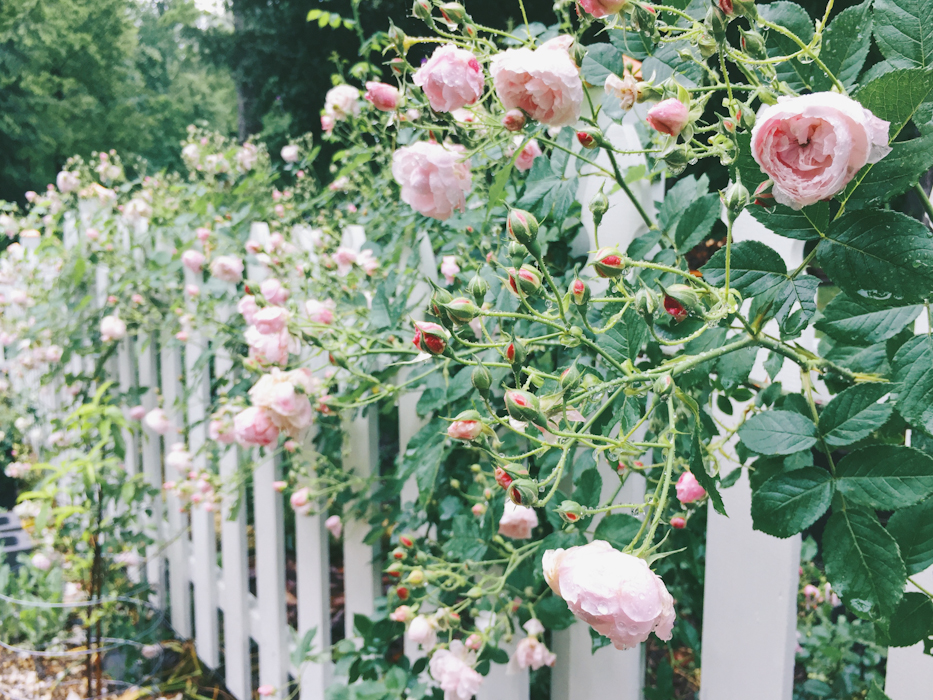 It seems our garden has a theme these days: roses, with a side helping of chickens & bees. I hope I'm not boring all of you with what feels like the same content post after post, but, these days, getting the foundation laid for our little potager has been the sole focus of our outdoor projects. Maple, Cocoa and Bonbon also love to follow me around the garden so they end up mugging in a lot of the shots!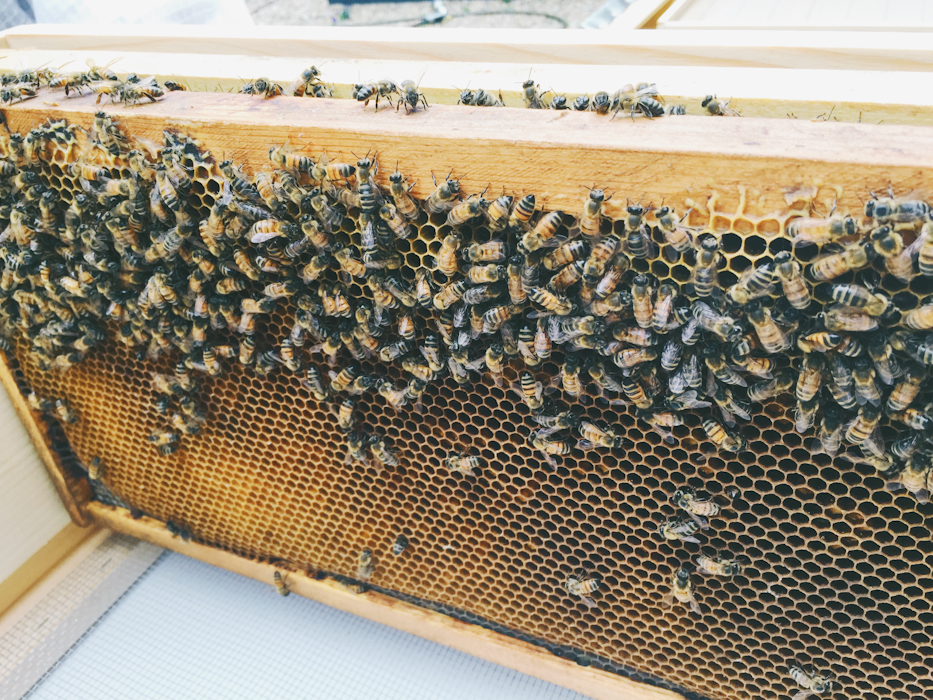 Let's dive into the latest on the bees, first. Since a lot of people are getting into beekeeping these days (which can be good and bad), I'll keep sharing our journey in case it helps! In my last post, I mentioned being on a waiting list for more bees this spring. I was told that my name getting picked was going to be a long shot, so getting that phone call to come by and pick up two nucs was a huge surprise!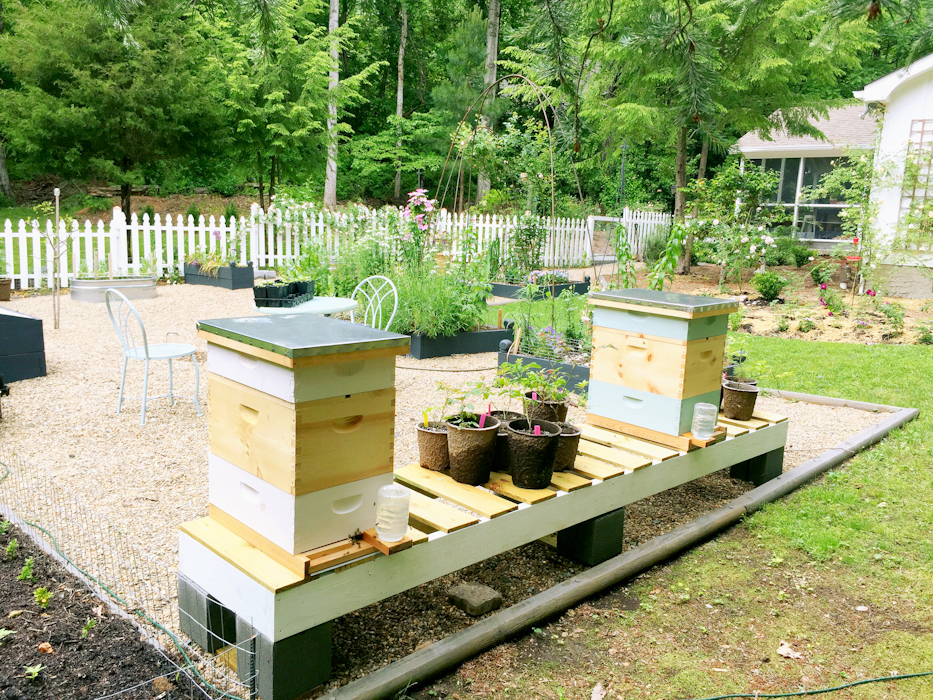 We had the stand already built, but didn't have the boxes so it was a bit of a scramble. We knew that our next round would go into Langstroth hives. We plan to compare the three hive styles you most often see here in the US: Lang, Warré and Kenyan Top Bar, and make a final determination as to which is our favorite to work with. So far, for both of us, we like the Warré most. We made some minor adjustments to our Langstroths, or "pimped our Langs" as Jesse referred to it. 🙂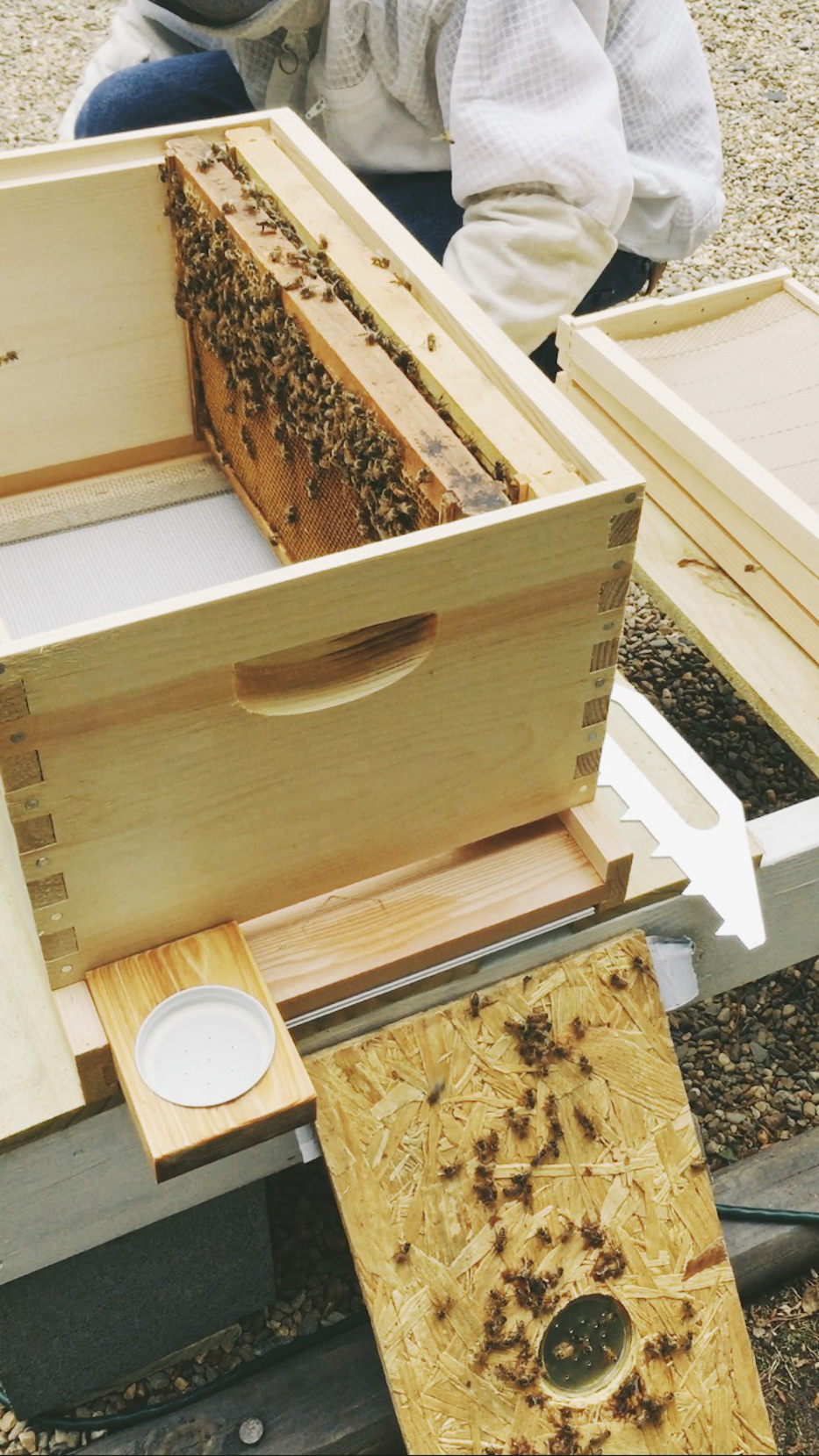 Our nucs arrived on deep frames but we would rather work with mediums. With that in mind, and also because we prefer to allow our bees to build their combs down, as in a Warré, we are under-supering or nadiring our medium boxes and cycling out the deep boxes (which we will later convert to hopefully someday catch a swarm.) We also made a quilt box out of a shallow box for extra ventilation. I really hate having entrance feeders but prep time was short. For winter, we'll use an empty box to have internal feeders just as we have for our Warré, but these will do for the spring. So far, the only benefit I'm seeing to using Langs vs Warré is that with the former, the components are so much easier to purchase and interchange as they are regulated sizes. But perhaps after having both for a complete year my mind will change! I have so much to learn so, we'll see.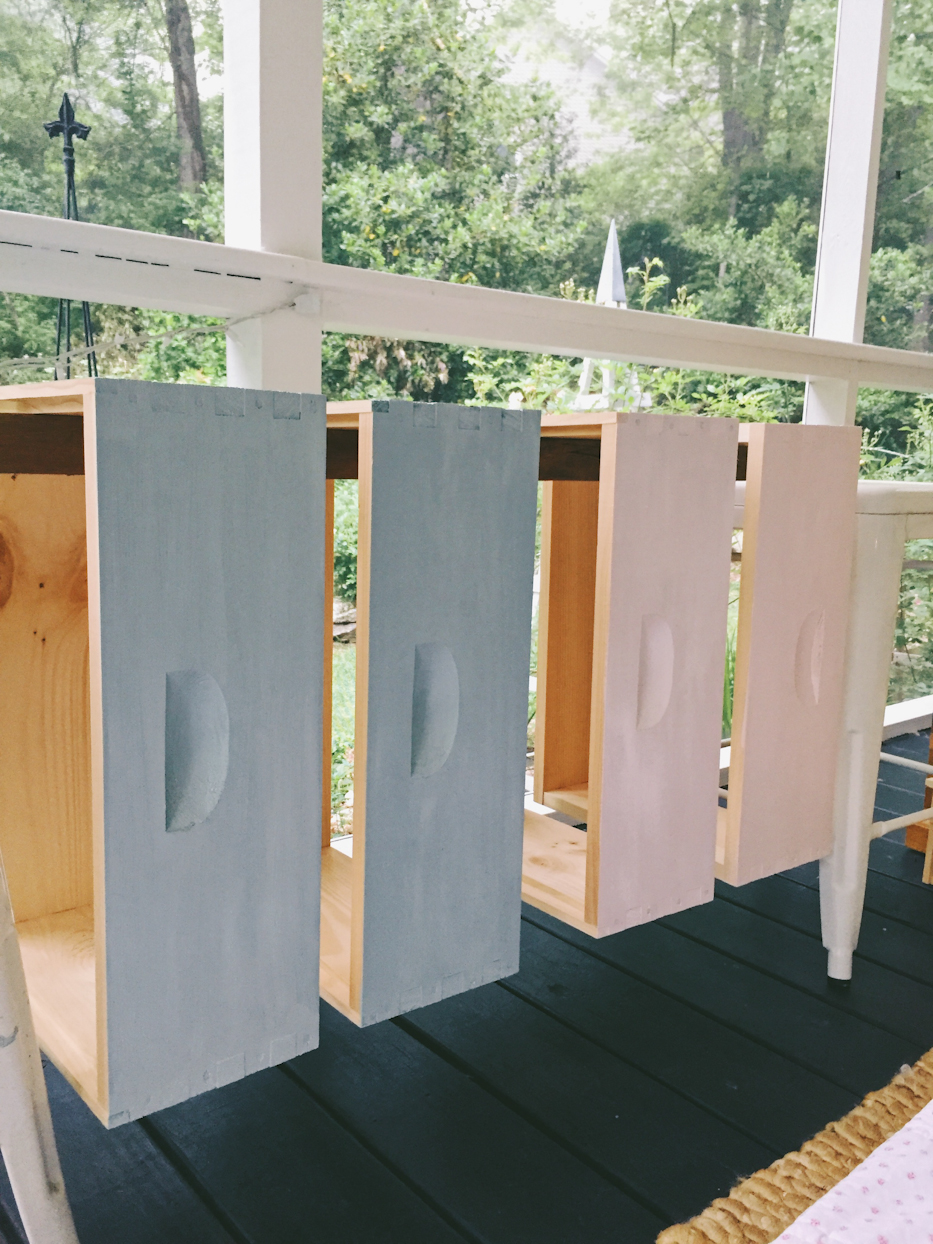 A note about the hive box paint colors if some of you are curious: they are Farrow & Ball (colormatched by Sherwin Williams) Middleton Pink and Green Blue. We chose them because we are planning on building shutters for our windows and since I was tossing back and forth between these two colors we thought this would be a fun way to try them out. After seeing them in the garden, I may actually go with grey shutters! Definitely not the green blue which reminds me too much of the way the house used to look.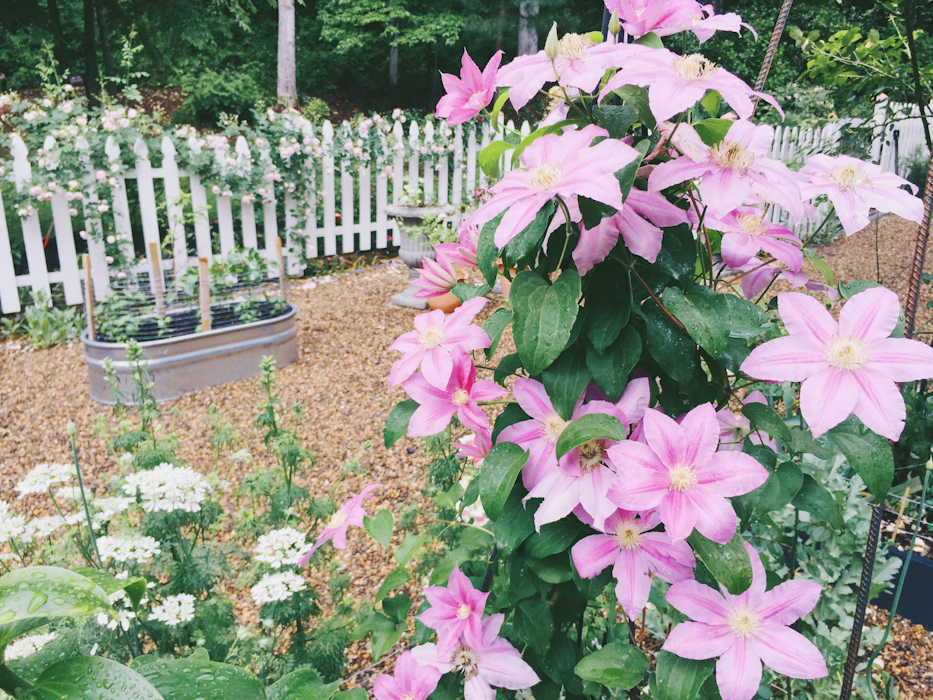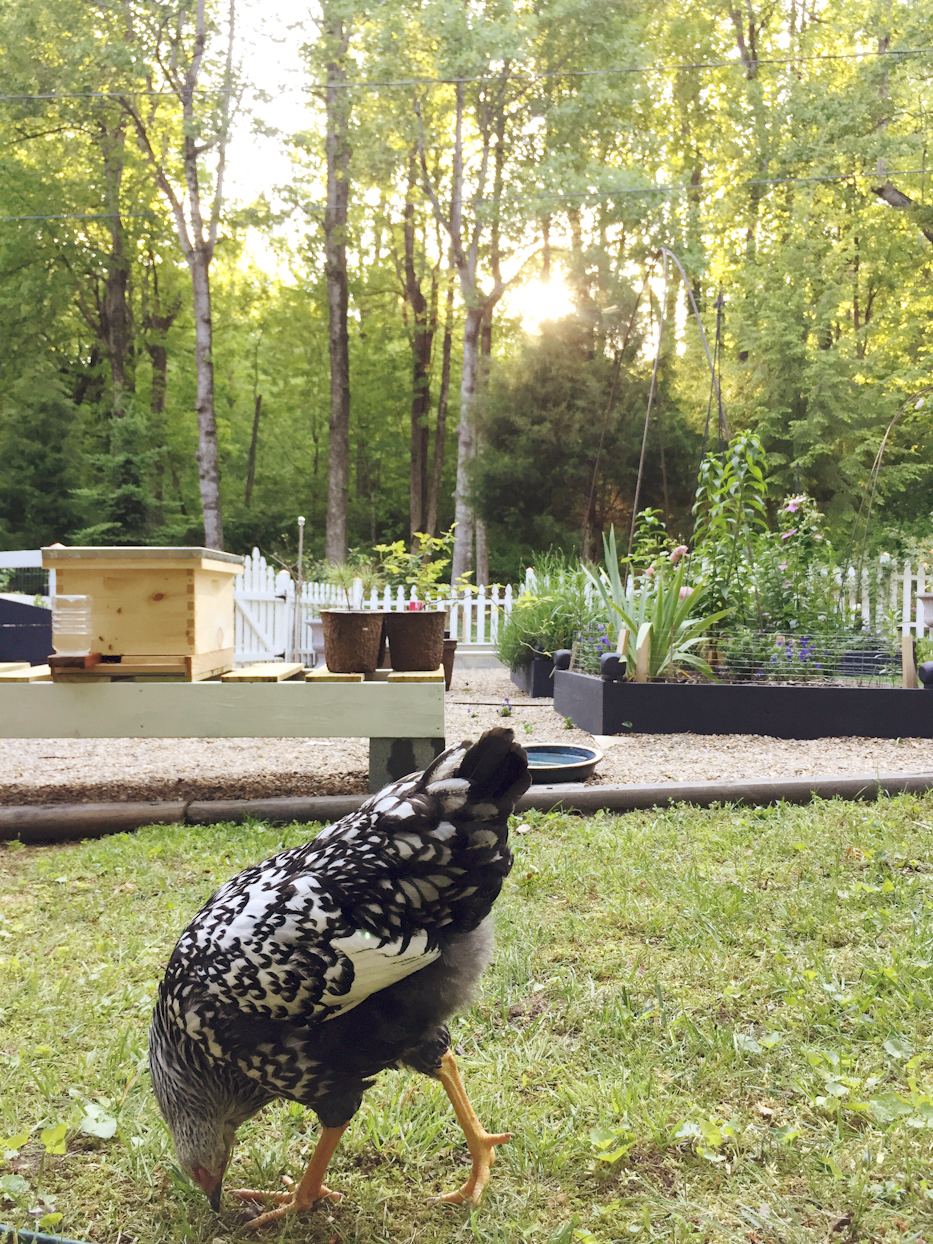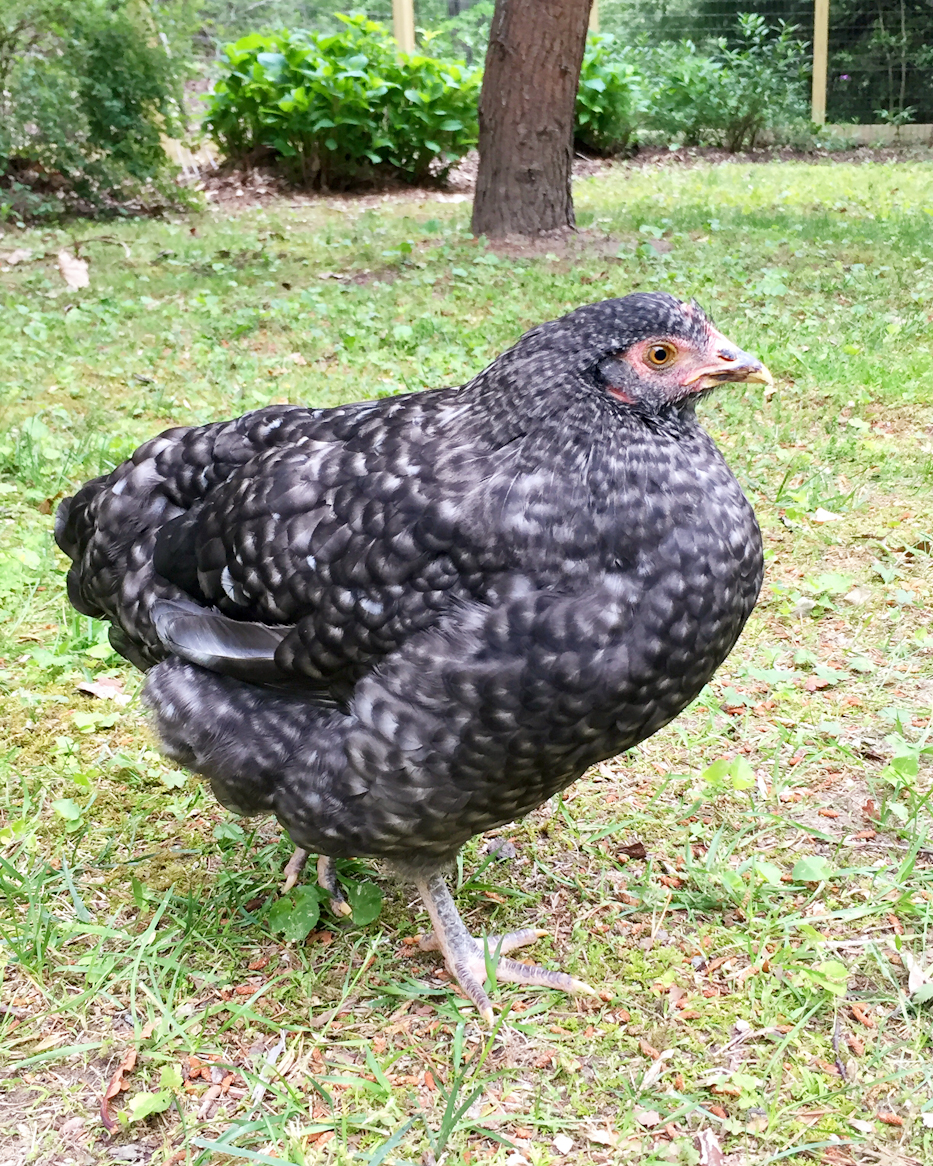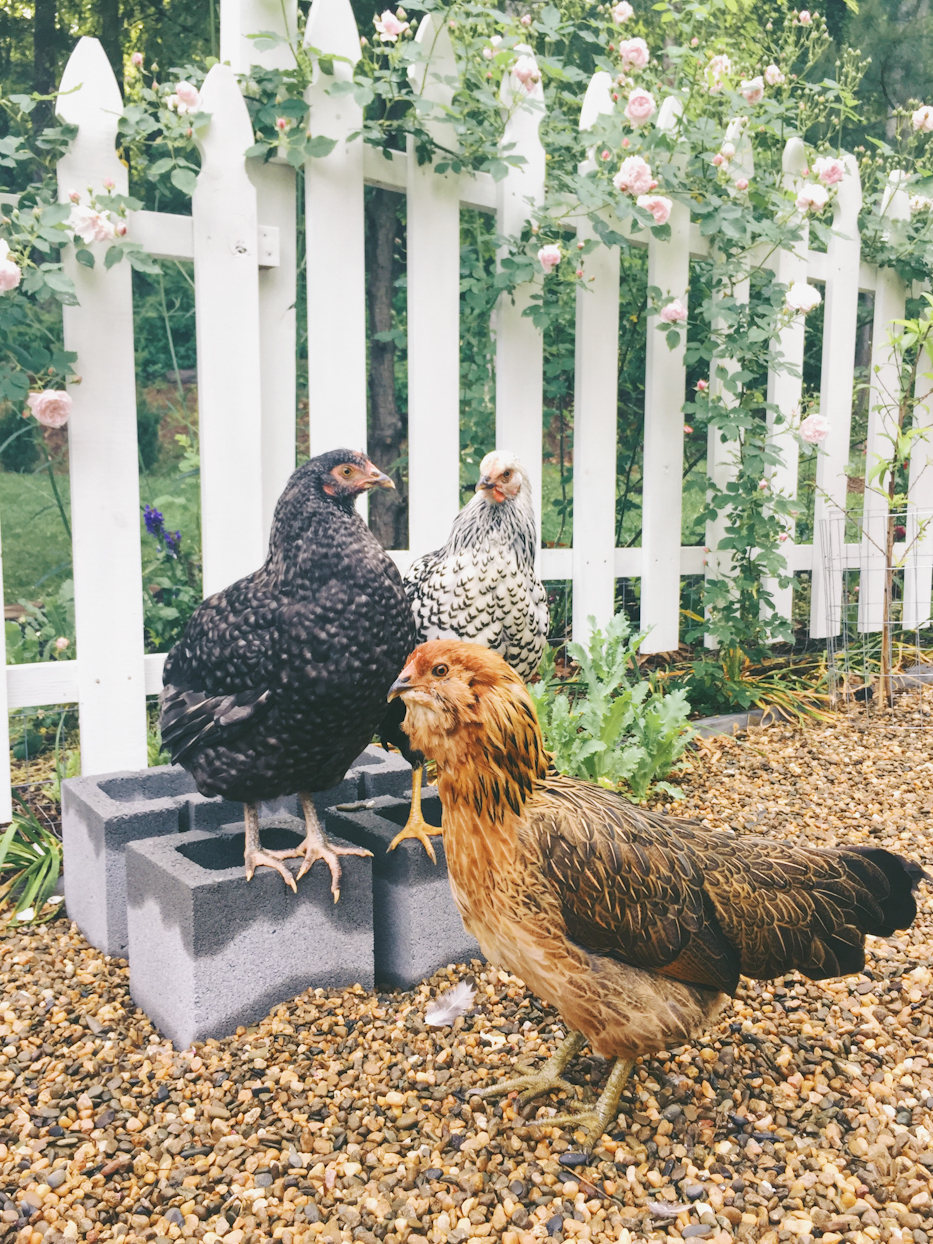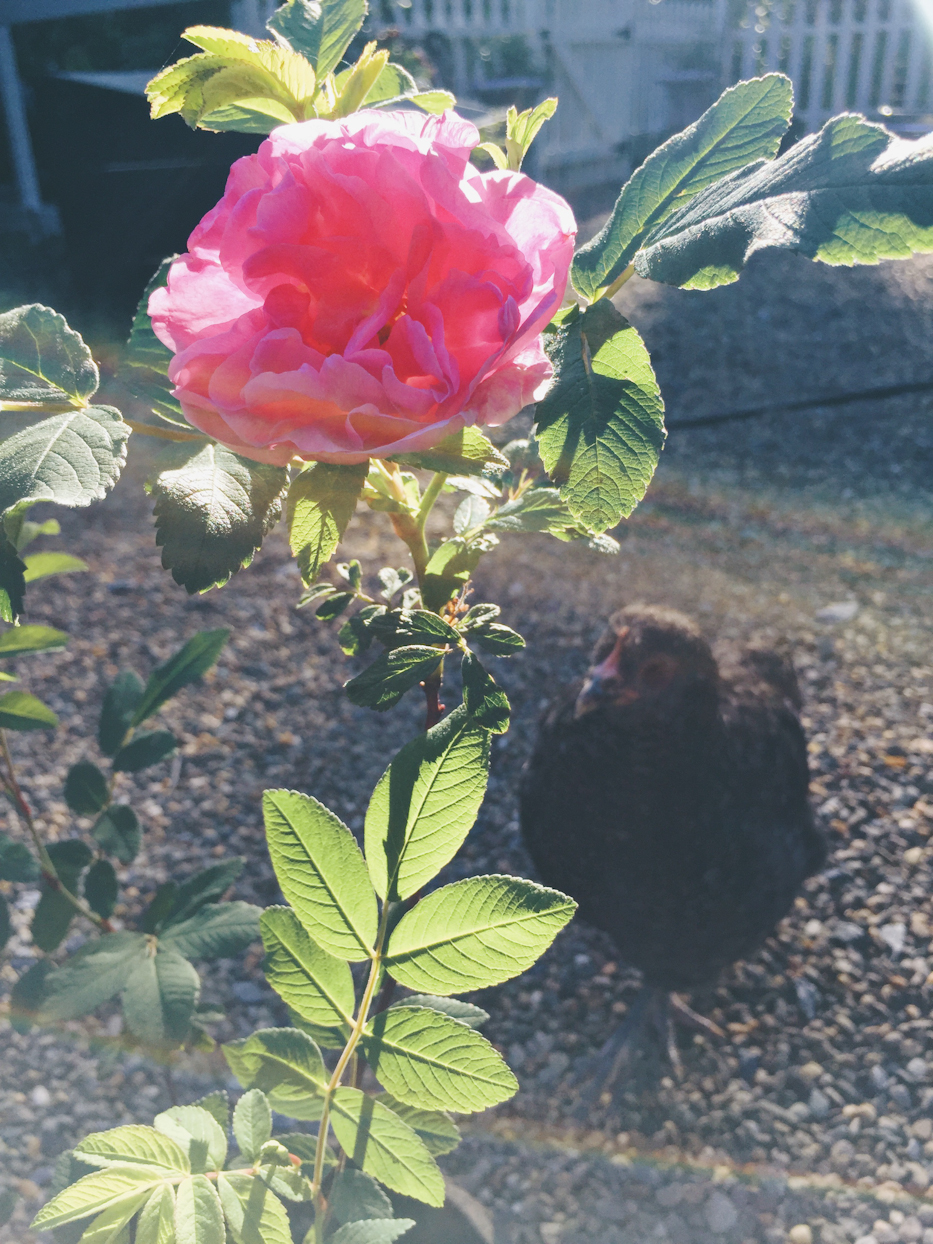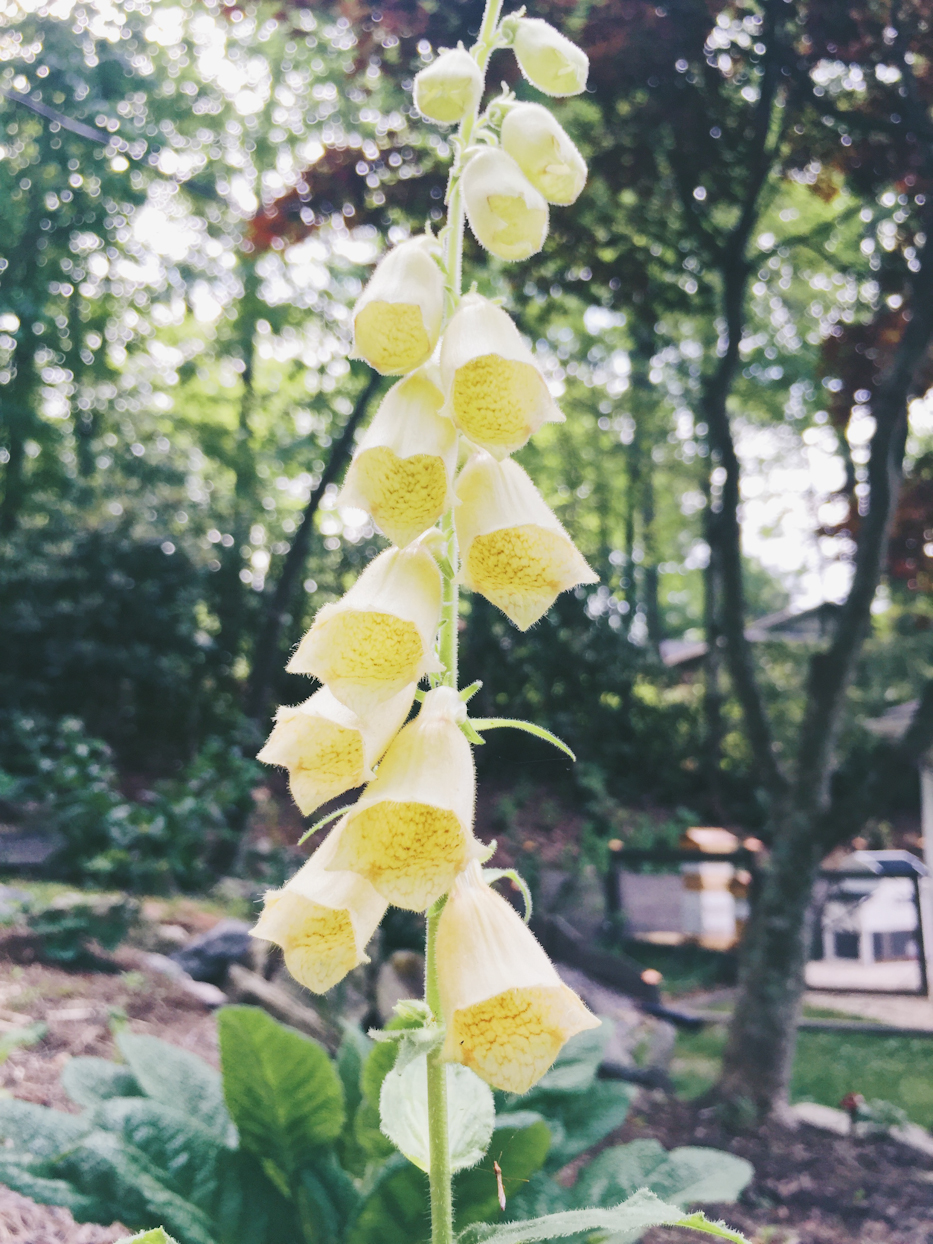 Adding hives to the courtyard garden meant we also had to extend our electric fence to keep out mamma bear and her two cubs, which neighbors have warned us are on the move. We get a lot of wildlife in our garden–some welcome, some not so much. A welcome sight was a recent visit by a turkey hen who passed through our rockery, trailed by her dozens of tiny chicks. It was pretty much the cutest thing ever to watch the tiny babies try to hop their way up the rocks one-by-one, mom calling to them from behind the hollies. The visit couldn't have been timed more perfectly as we were having such a frustrating afternoon dealing with the "problems" of living in the woods. It reminded us why we're here. Speaking of the rockery, that's our next project! I've been waiting to finish planting it out because Jesse wants to build steps through it and I didn't want to be in the way. If the weather gets nice again, that's happening. The Garden Jubilee is this weekend and I plan on stocking up on more beauties like that yellow foxglove.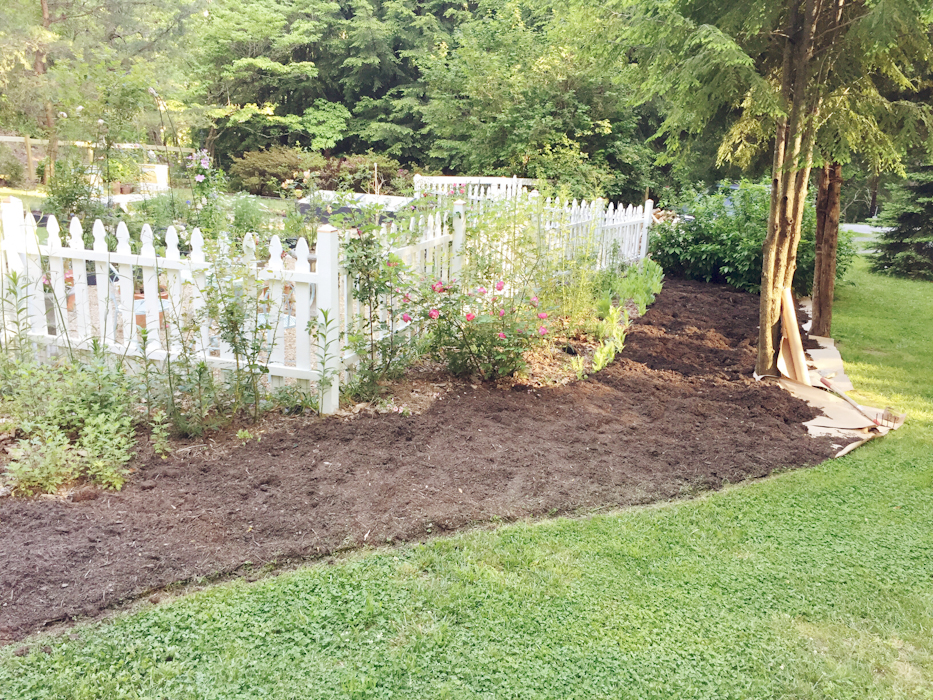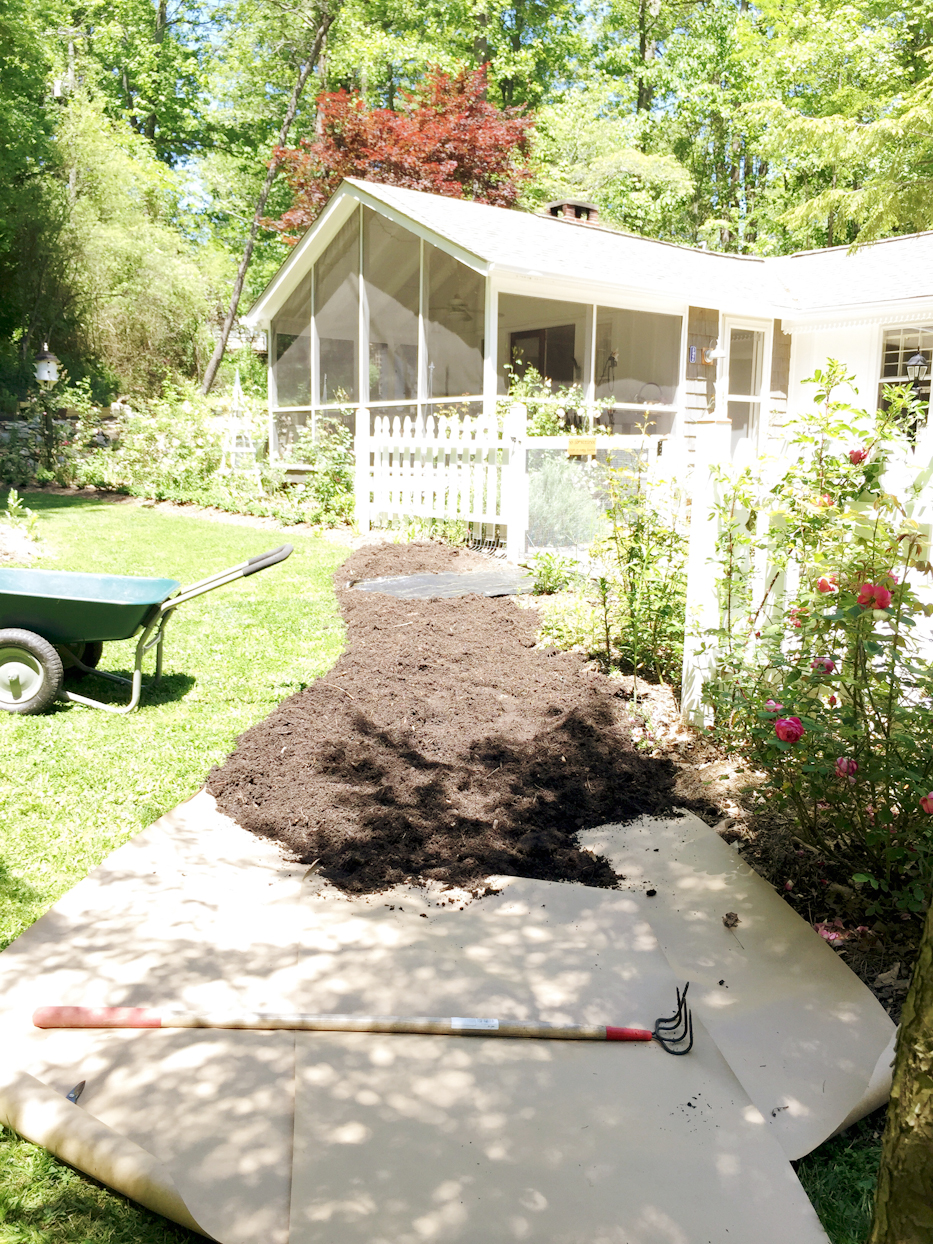 Outside the courtyard garden we have finally begun to expand the borders. That was last week, before the onslaught of rain and it's only half completed. Those of you who have been following this new garden's progress might remember that this entire garden was nothing but lawn–right up to the front door–before we began our work on it. The past two years we have neglected this side of the garden, focusing our attention on the front courtyard garden, so it's refreshing to start to see it come together. I'm at sixes and sevens about those two trees. They were trimmed up when we moved in and look weird to me. I want to get rid of the one (keeping the hemlock) but doves keep making nests in it! Guess we're going to have to live with it. Anyways, for the borders, the materials we're using this time is just layers of plain old painter's paper but cardboard is the better choice for smothering weeds and grass. Here's a tutorial I did for making a quick border.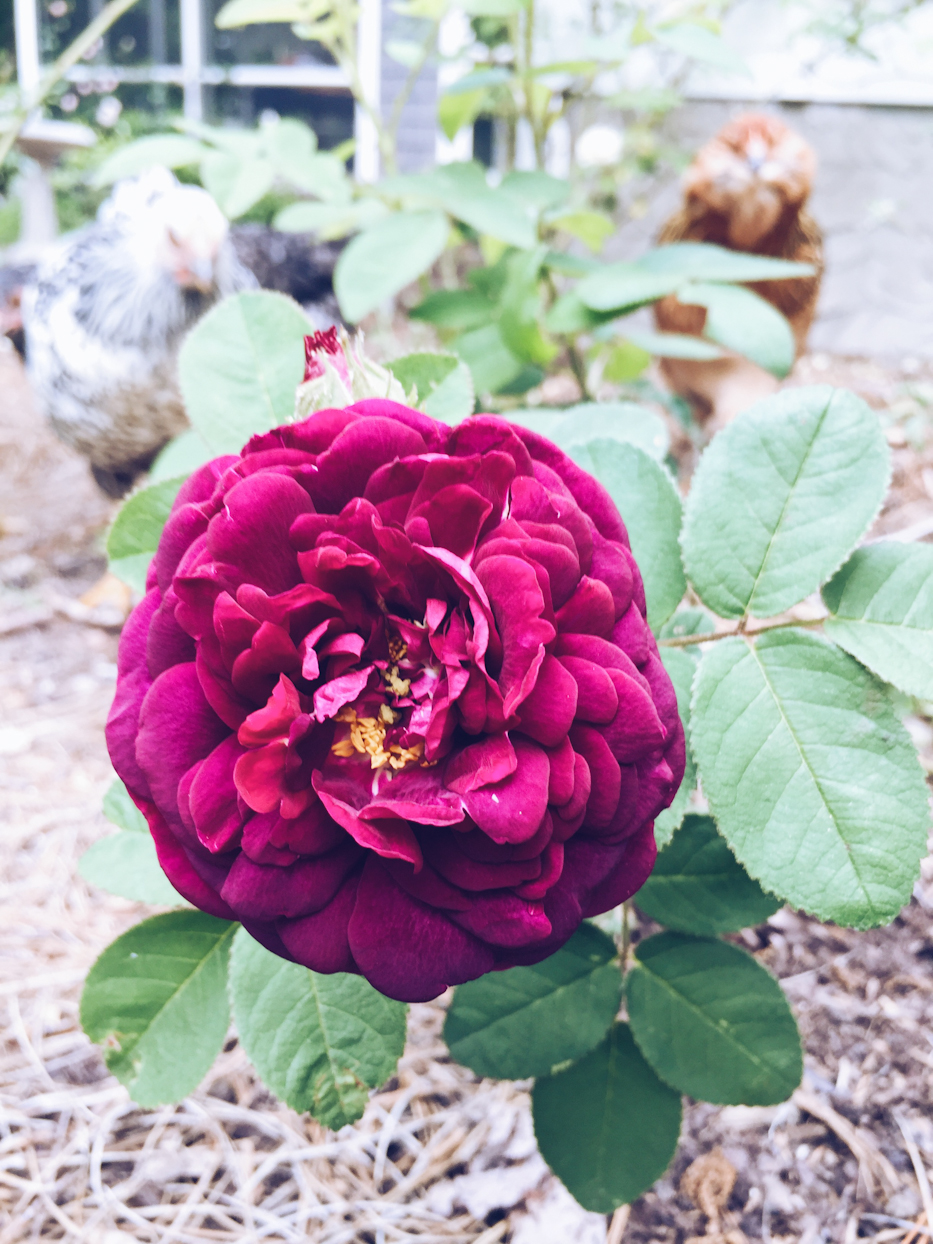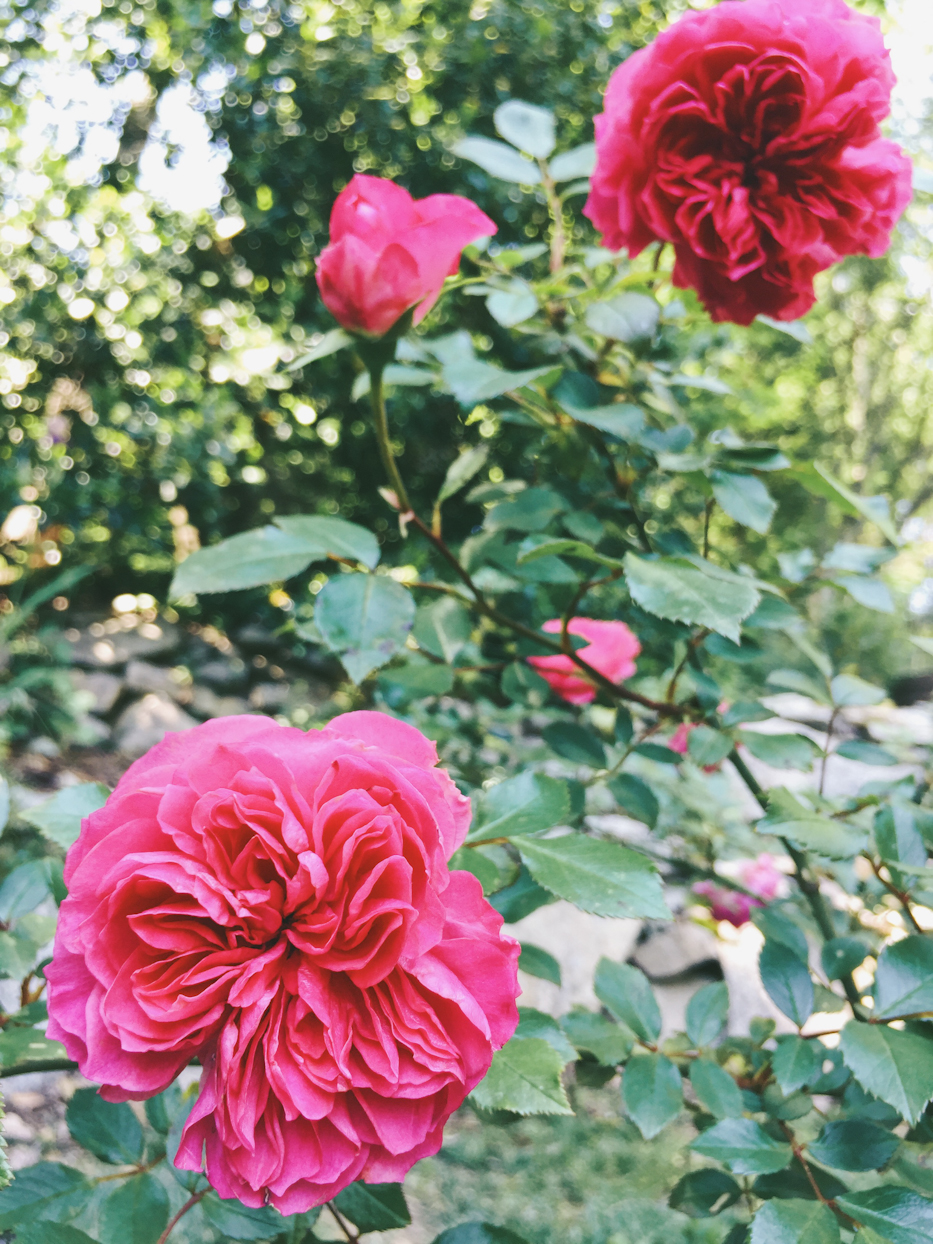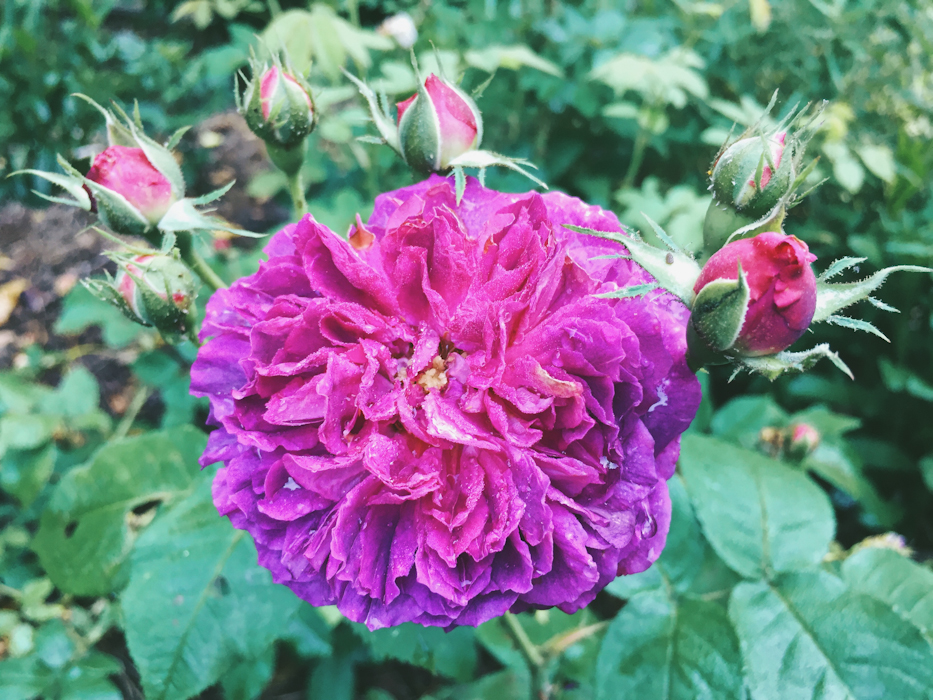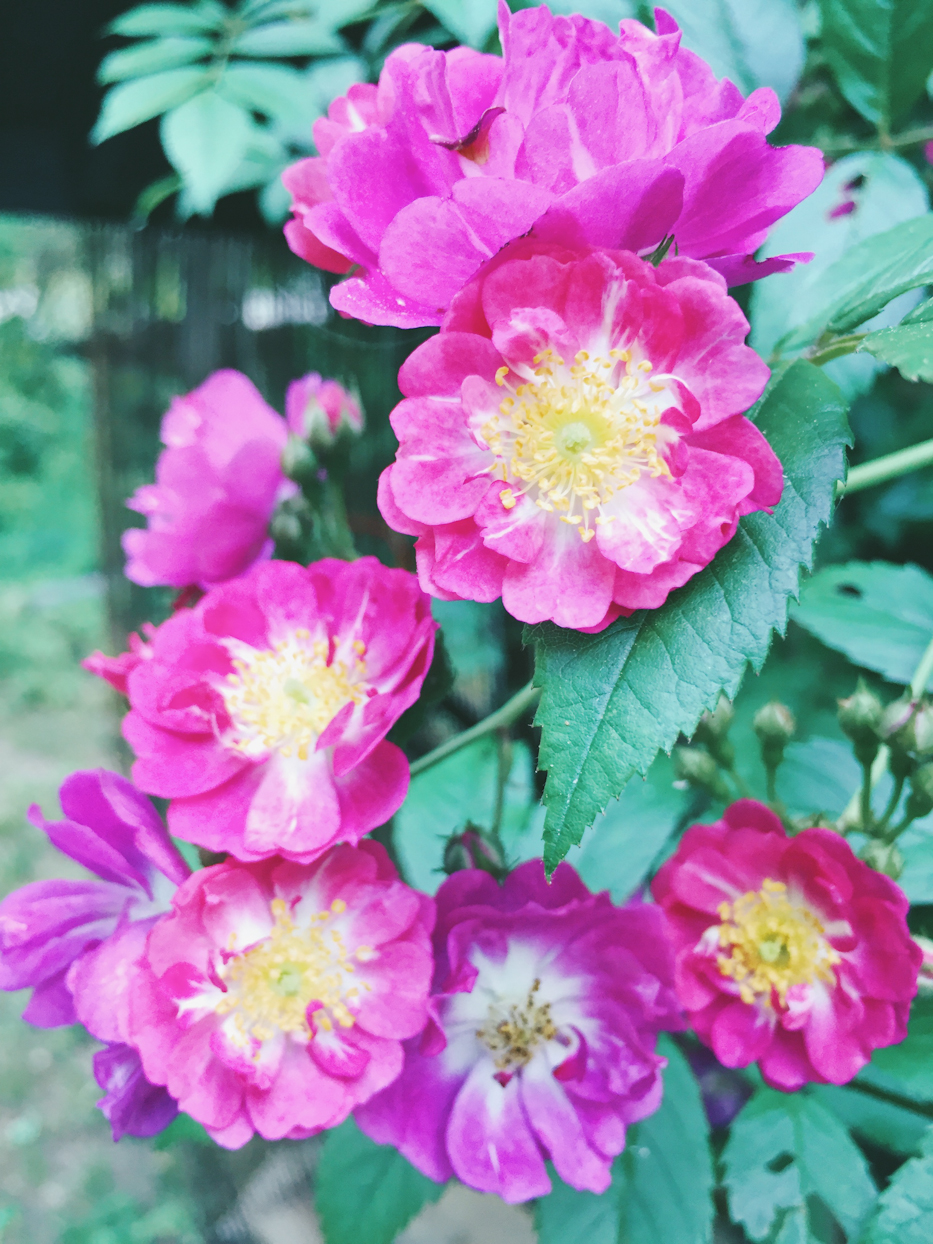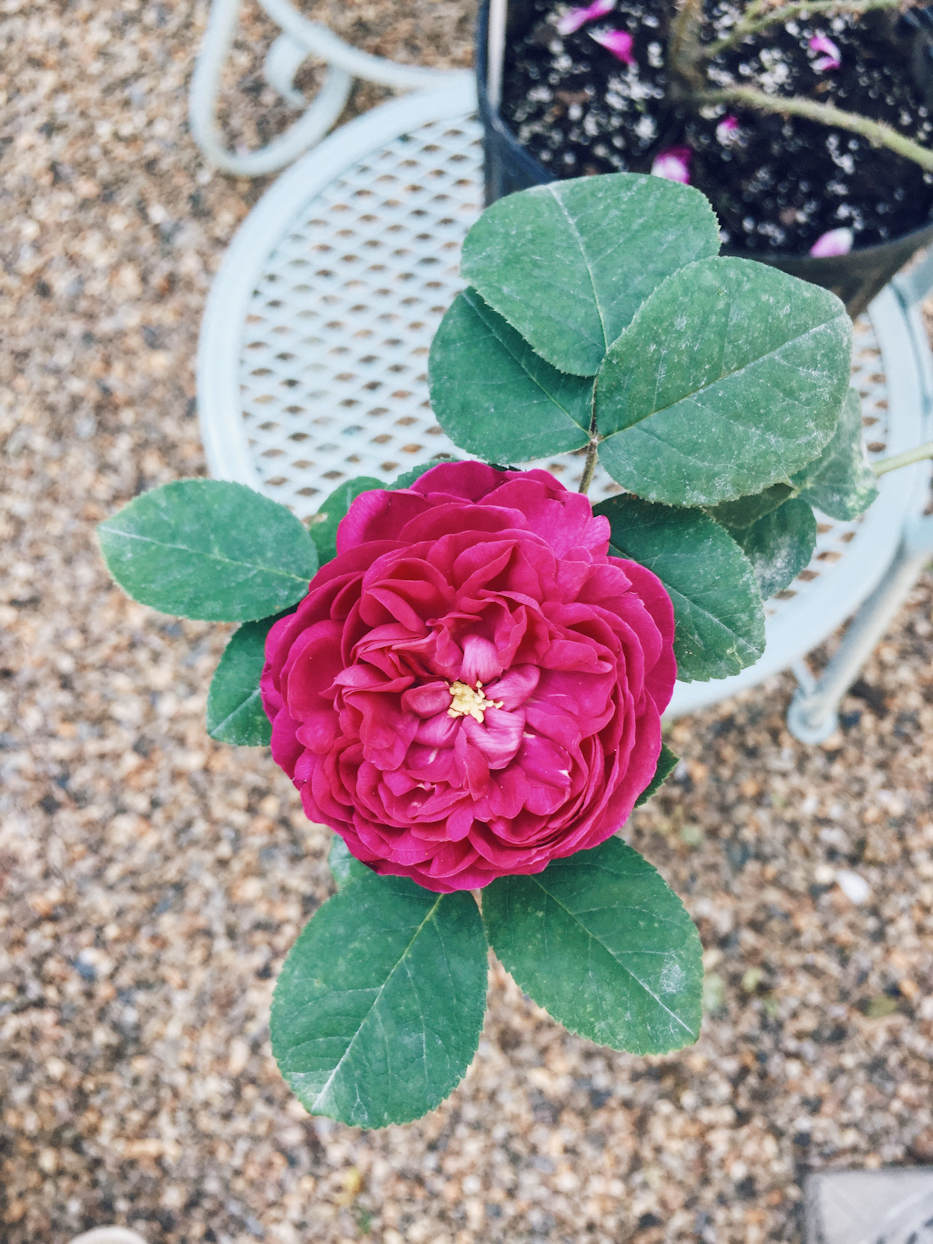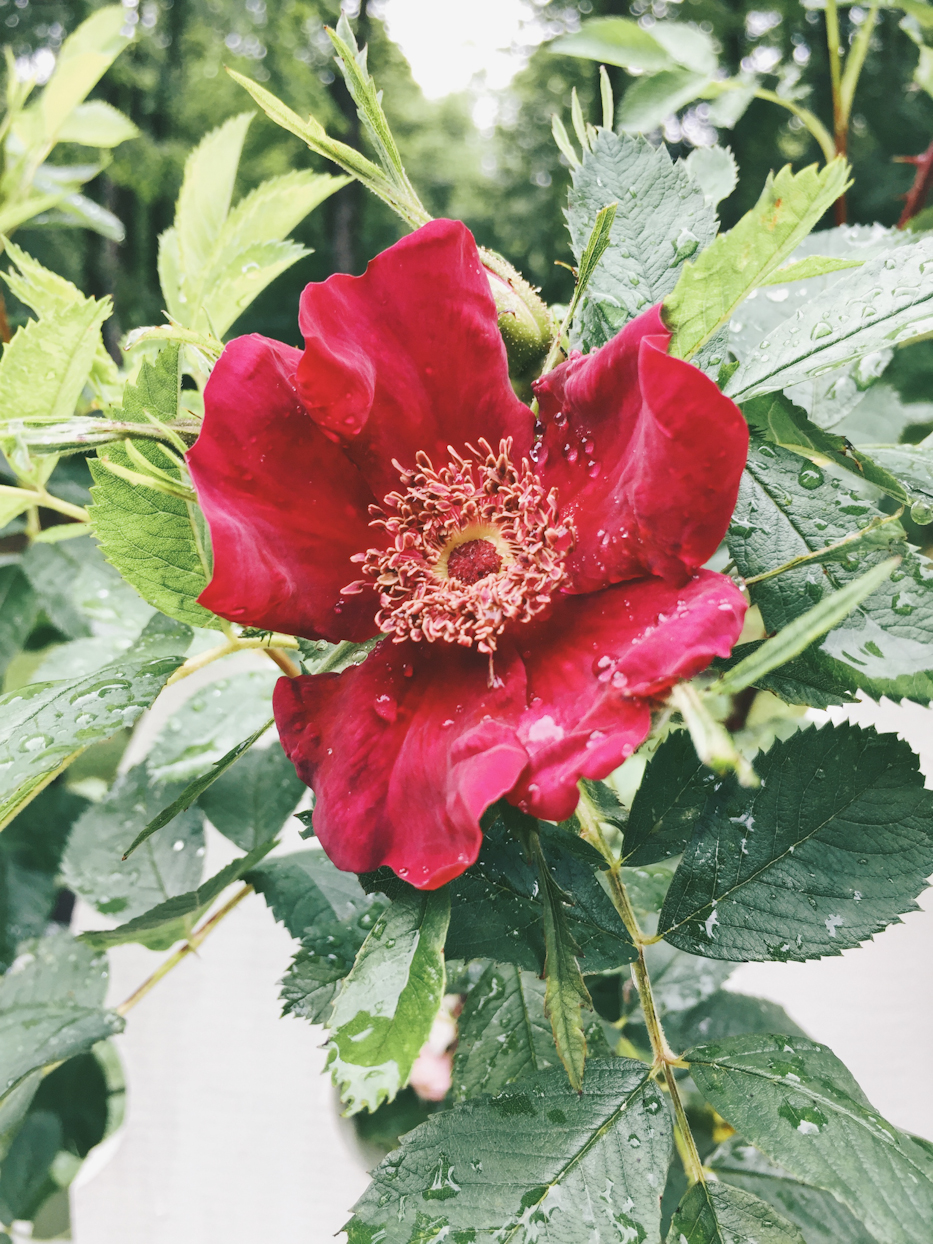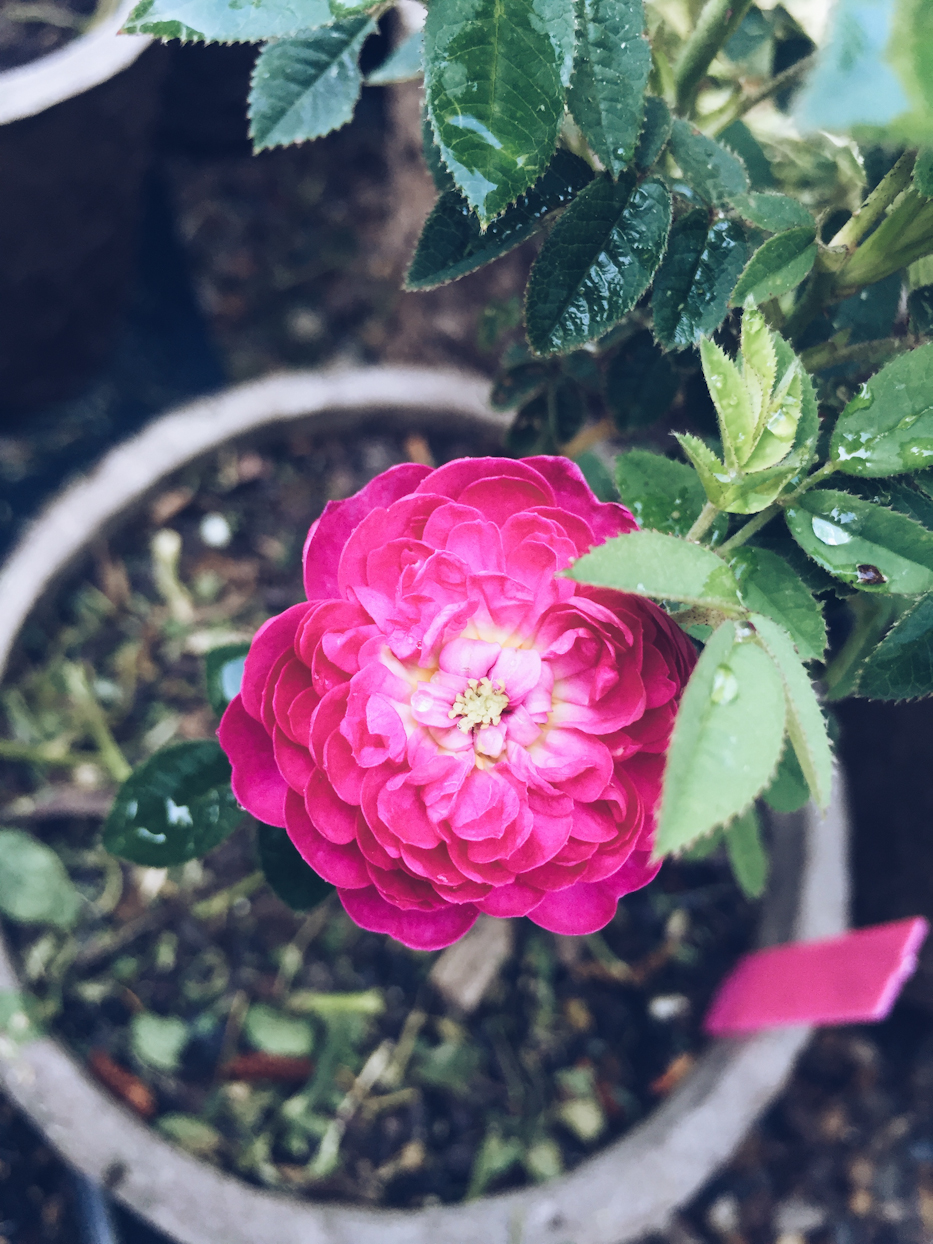 I am still using just my cell phone as my primary (only) camera since I sold my old Nikon and truth be told, I'm getting incredibly frustrated with my photos of the garden, especially of the flowers with red tones. For that reason, I don't have photos to share of many of them, including Benjamin Britten. It's a shame because Ben looked remarkable and if you haven't tried this David Austin, you must! It smells so fragrant, too, like cherry taffy. Some of the other reds and deep pinks include Tuscany Superb, Basye's Purple, Burgundian Rose, Erinnerung an Brod, Rose de Rescht, Veilchenblau, and Ivor's Rose. You might be wondering what the green straw-like mulch is that is seen in some of these photos. It's alfalfa hay. Normally, I use alfalfa in pellet or powder form on my roses but I'm trying the hay this year. We'll see how it goes!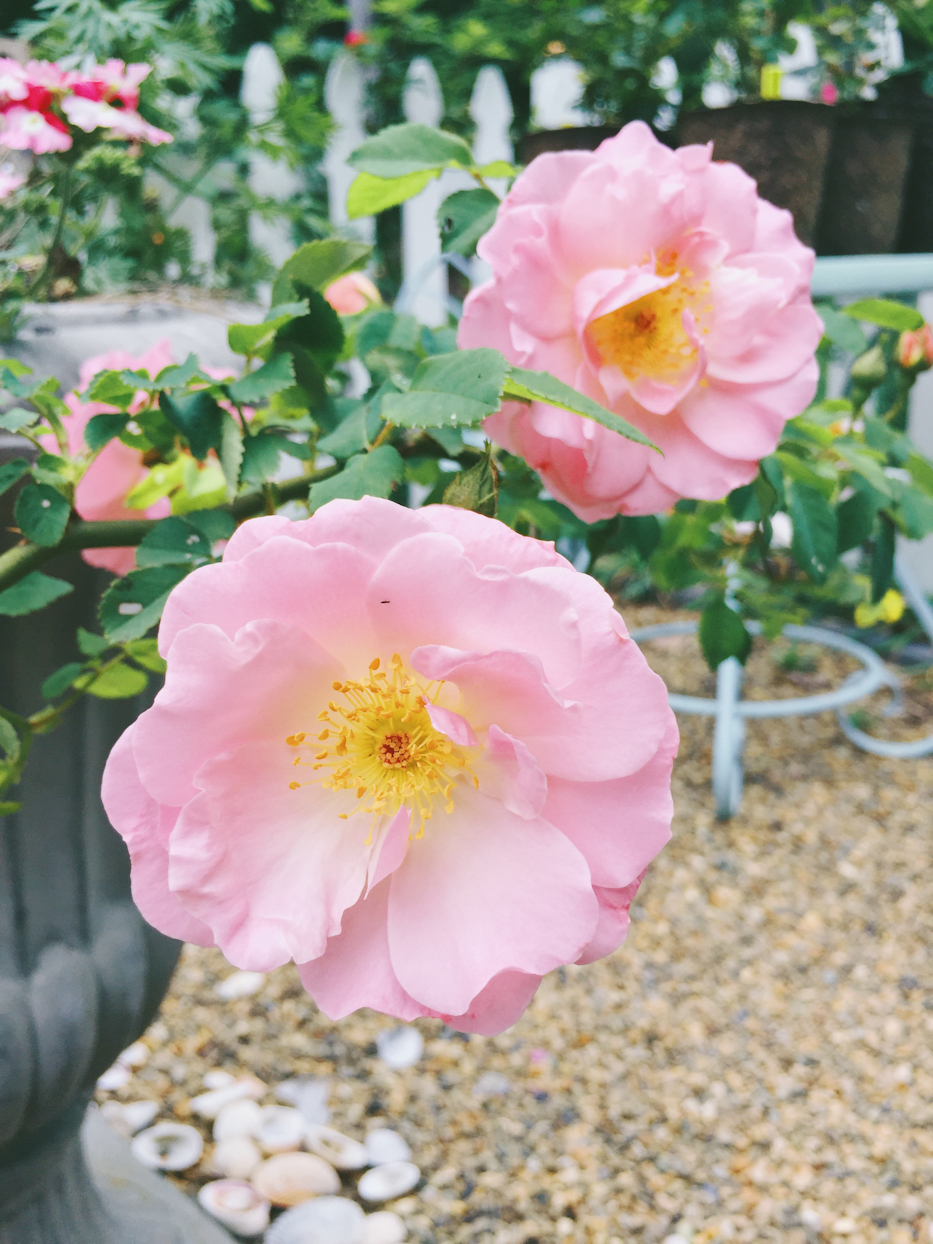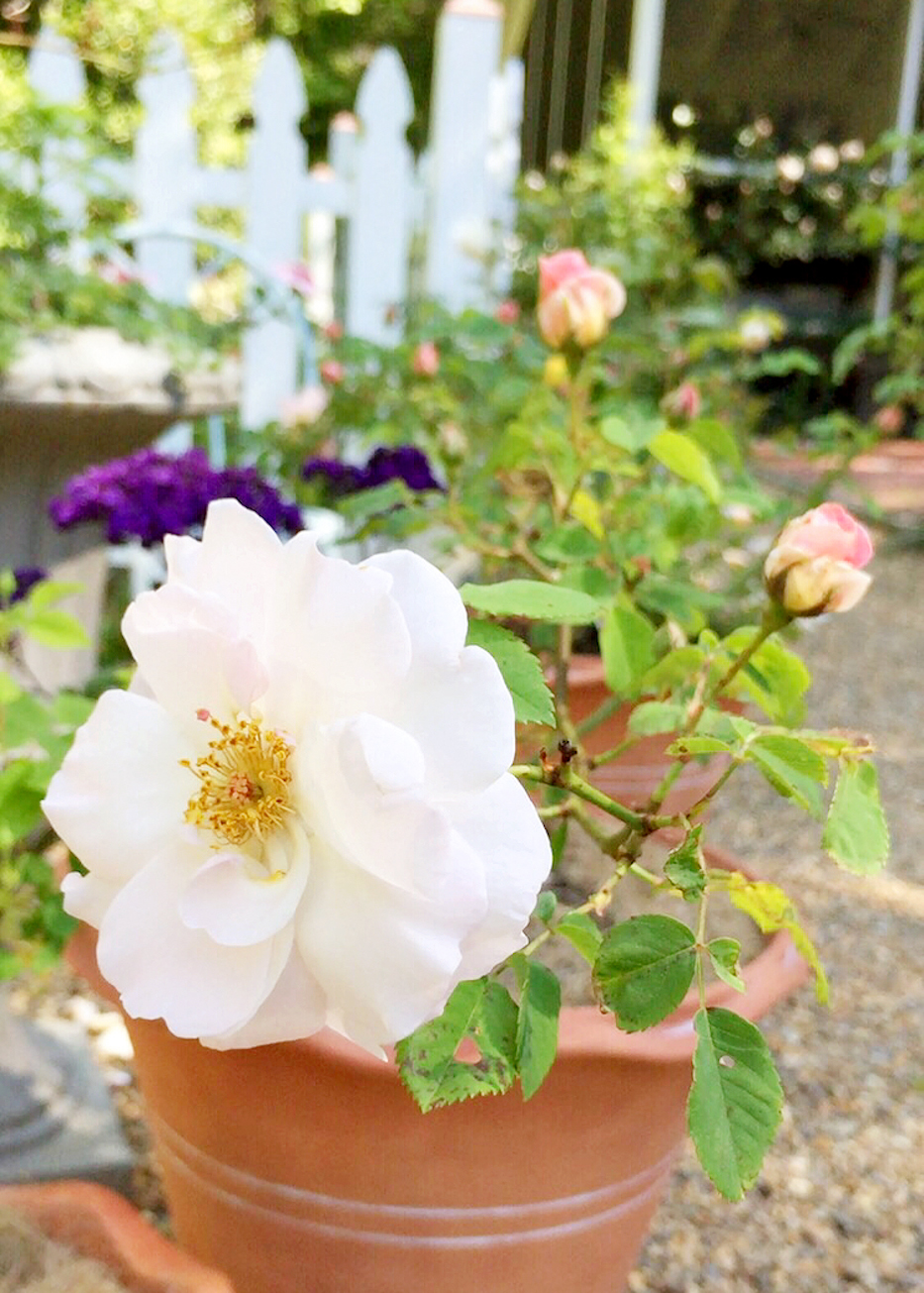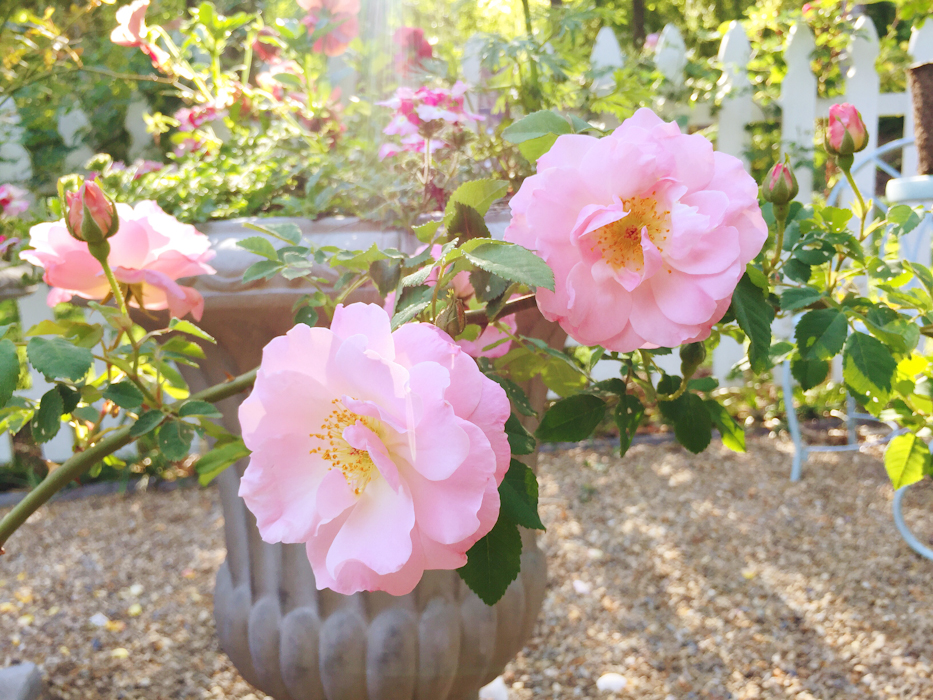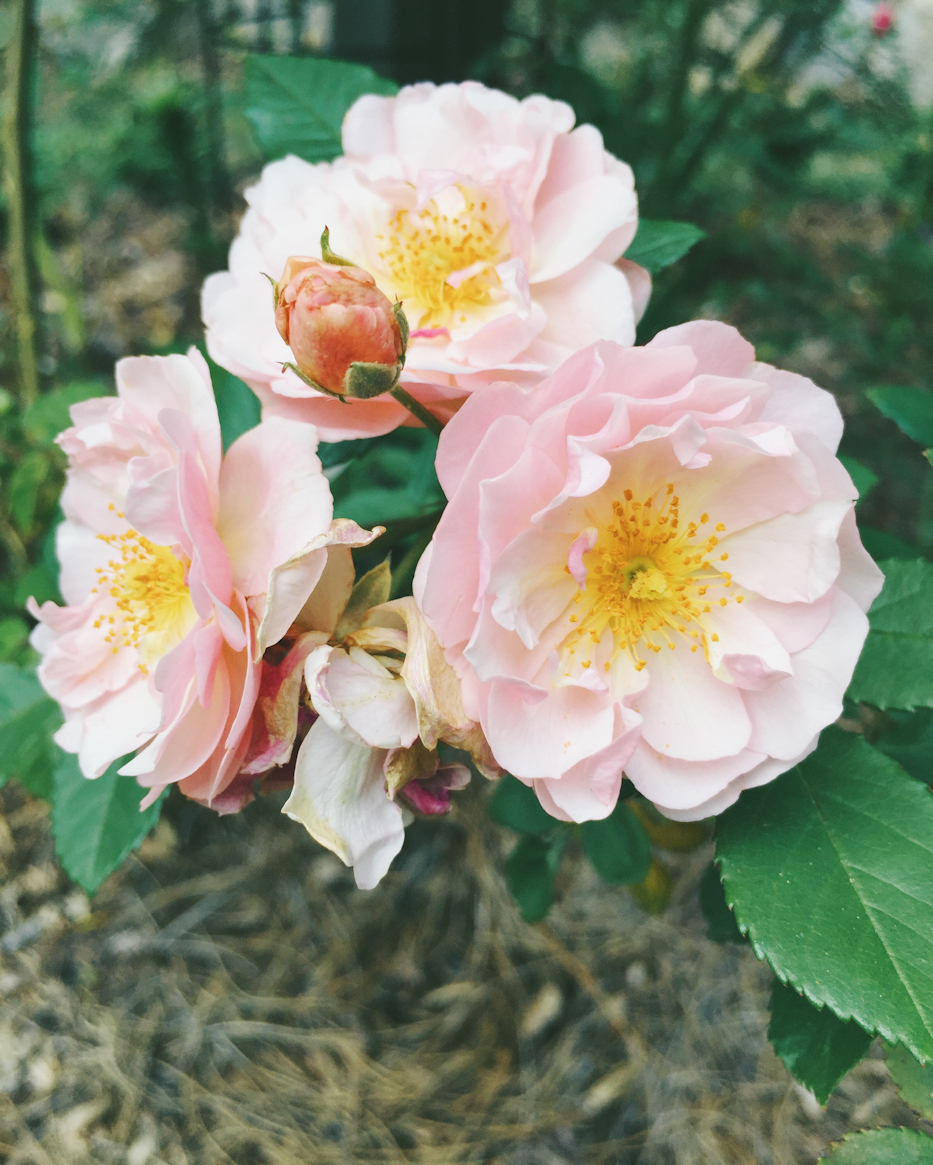 Nymphenburg just finished blooming. She's a hybrid musk, a class of roses I really enjoy. The scent on this one is so fresh and pretty and the flowers change in coloring as they open, much like Cornelia. I currently have Nymphenburg in a large container in the courtyard garden.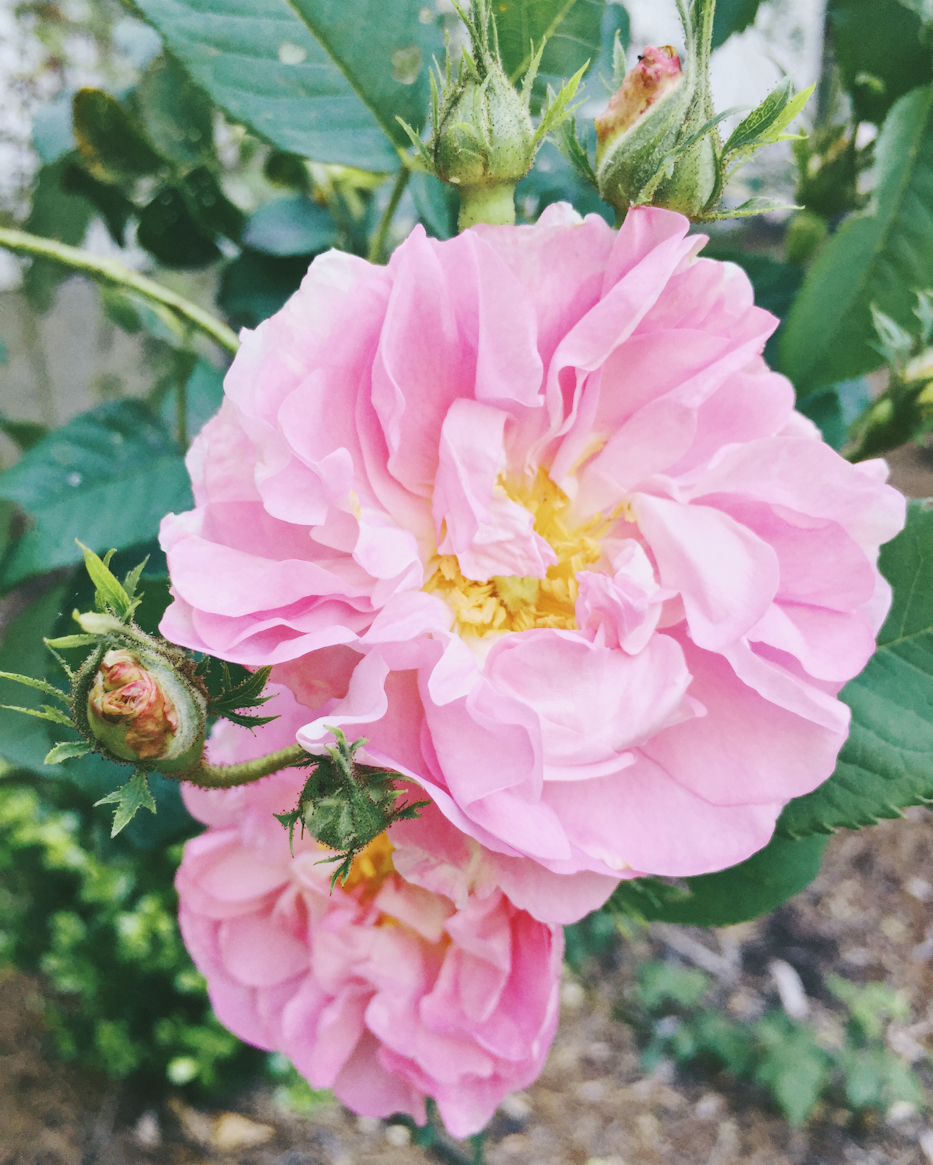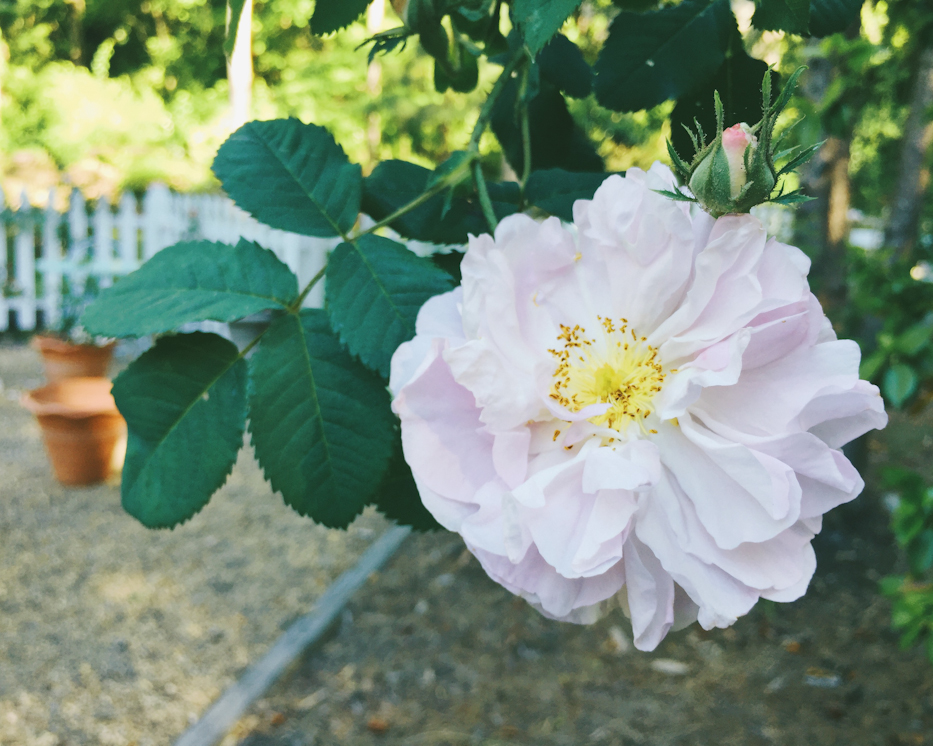 Celsiana is in mid-stride, although the current rain is making a mess of the open flowers. Since our plants are a bit older now (they came with us here as cuttings two years ago), I was able to pull a bit from it to hopefully propagate. She is still one of my favorites. For folks looking to dip their toes into Old Garden Roses, I always recommend starting with Celsiana and Madame Hardy.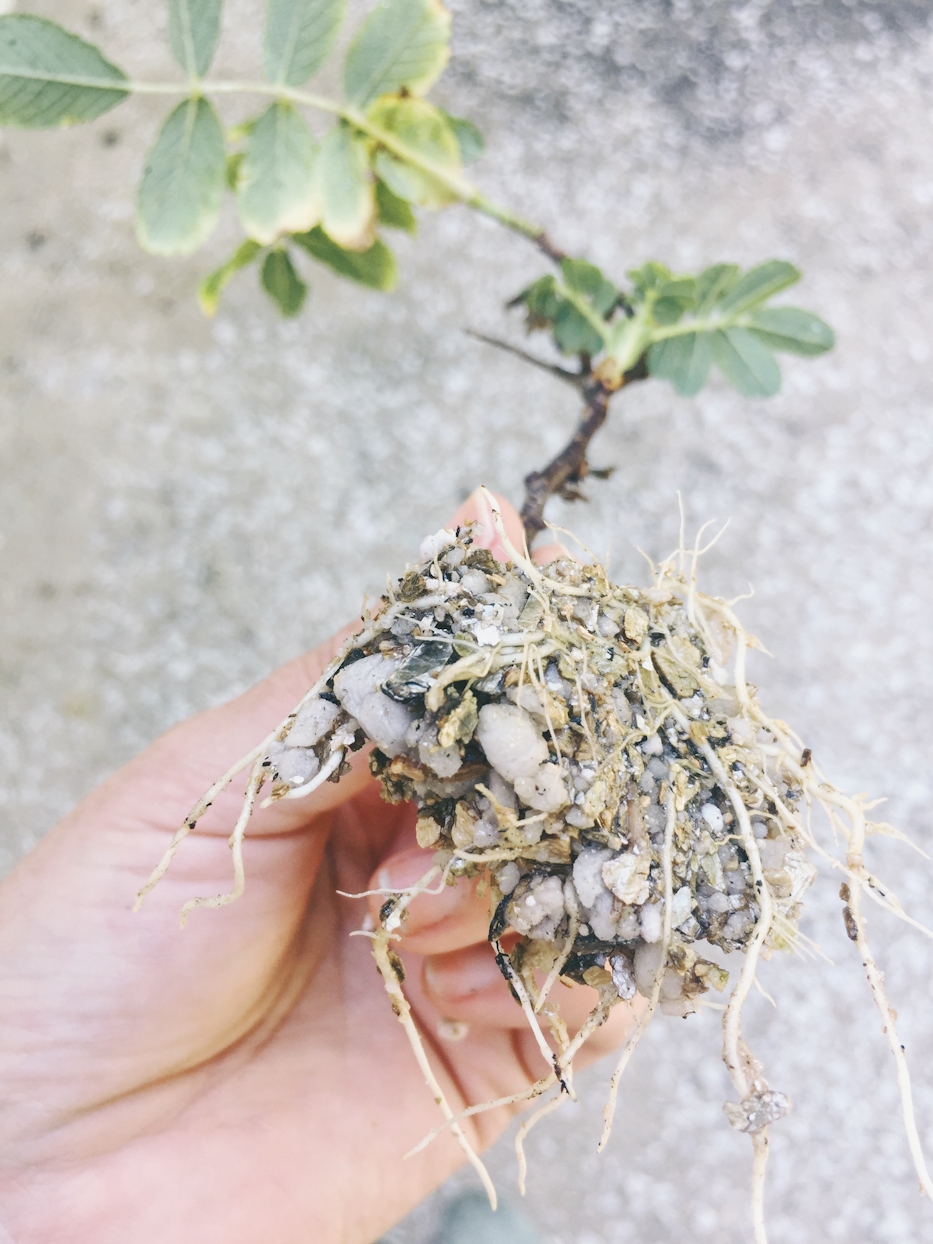 Speaking of taking cuttings, I am thrilled to announce that I have finally successfully cloned a rugosa. You may be thinking, why don't you just dig up a sucker? Well, sometimes that's not an option. As in this case, a rabbit bit our young Belle Poitevine right at the base leaving me with just a small piece of the plant. I split it into 4 separate cuttings and so far 3 have taken root. I'm convinced that the difference here is that I'm currently using bottom heat. So if you want to up your propagation game, try getting a warmer!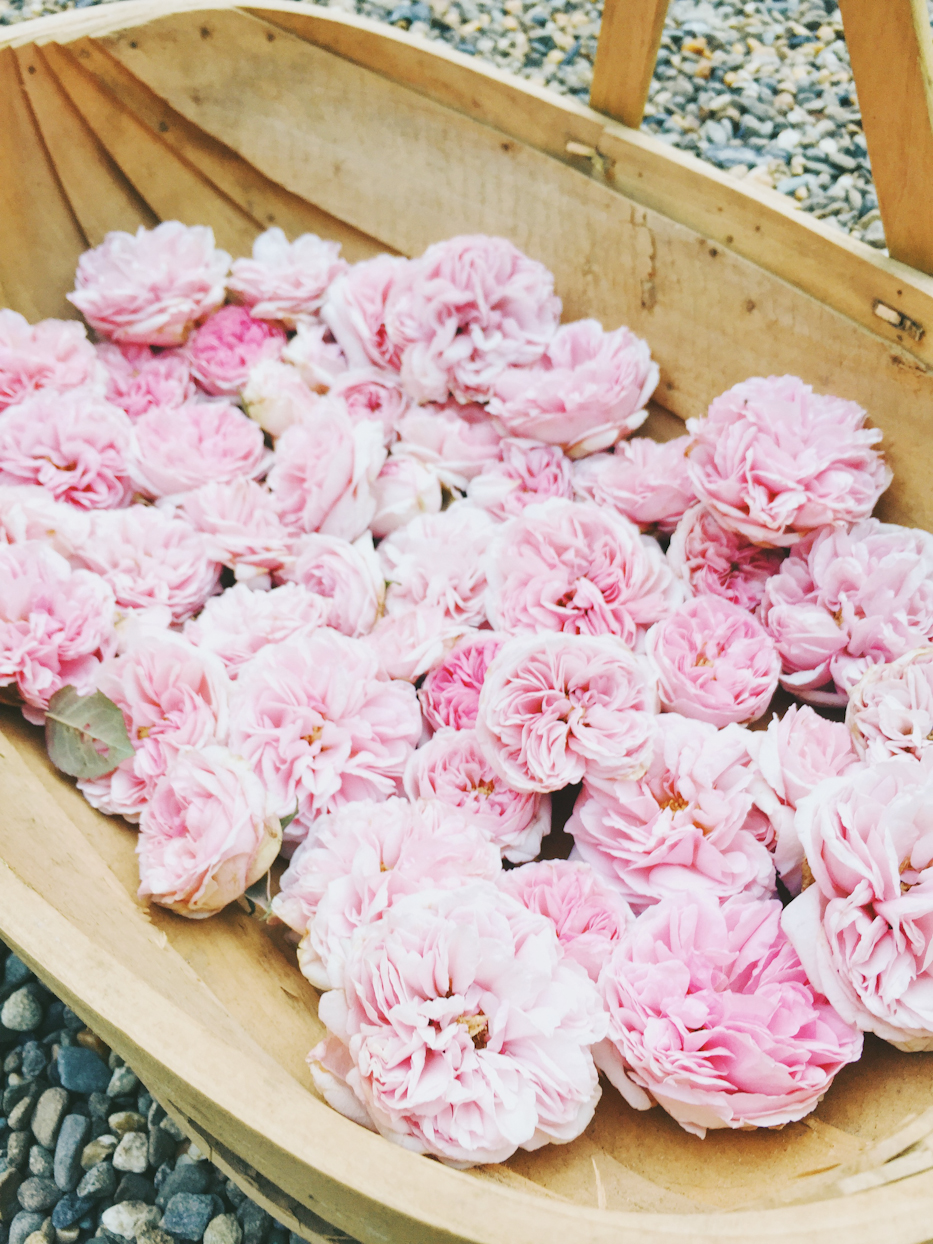 Not all is going well with all the roses, however. The mild winter followed by late spring freeze took a toll on some of them. Mme Calvat was, shockingly, so diseased this spring, I did the unthinkable and took her all the way down to the base. Then, I tried drying these flowers and they lost their pink tones when they were dry, so the whole thing was just a big bummer. I'm not sure what the fate of that rose will be.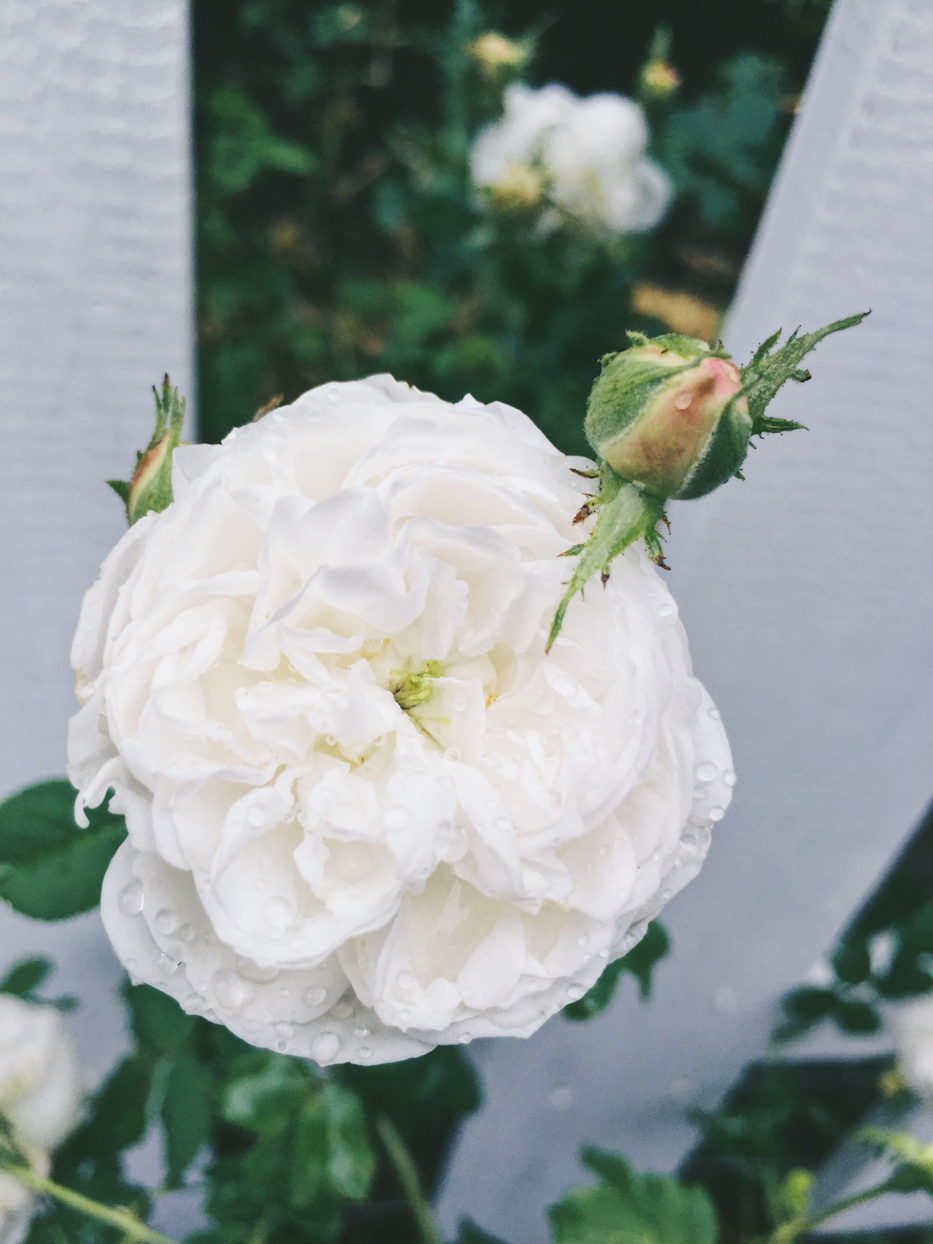 And Mme Plantier, while blooming now, was inundated with aphids this spring and suffered from that. It was bizarre how even our ladybug larvae and green lacewing larvae seemed to be avoiding her so weren't any help with the infestation. She's a solid rose, though, so I'm fairly confident she'll bounce back.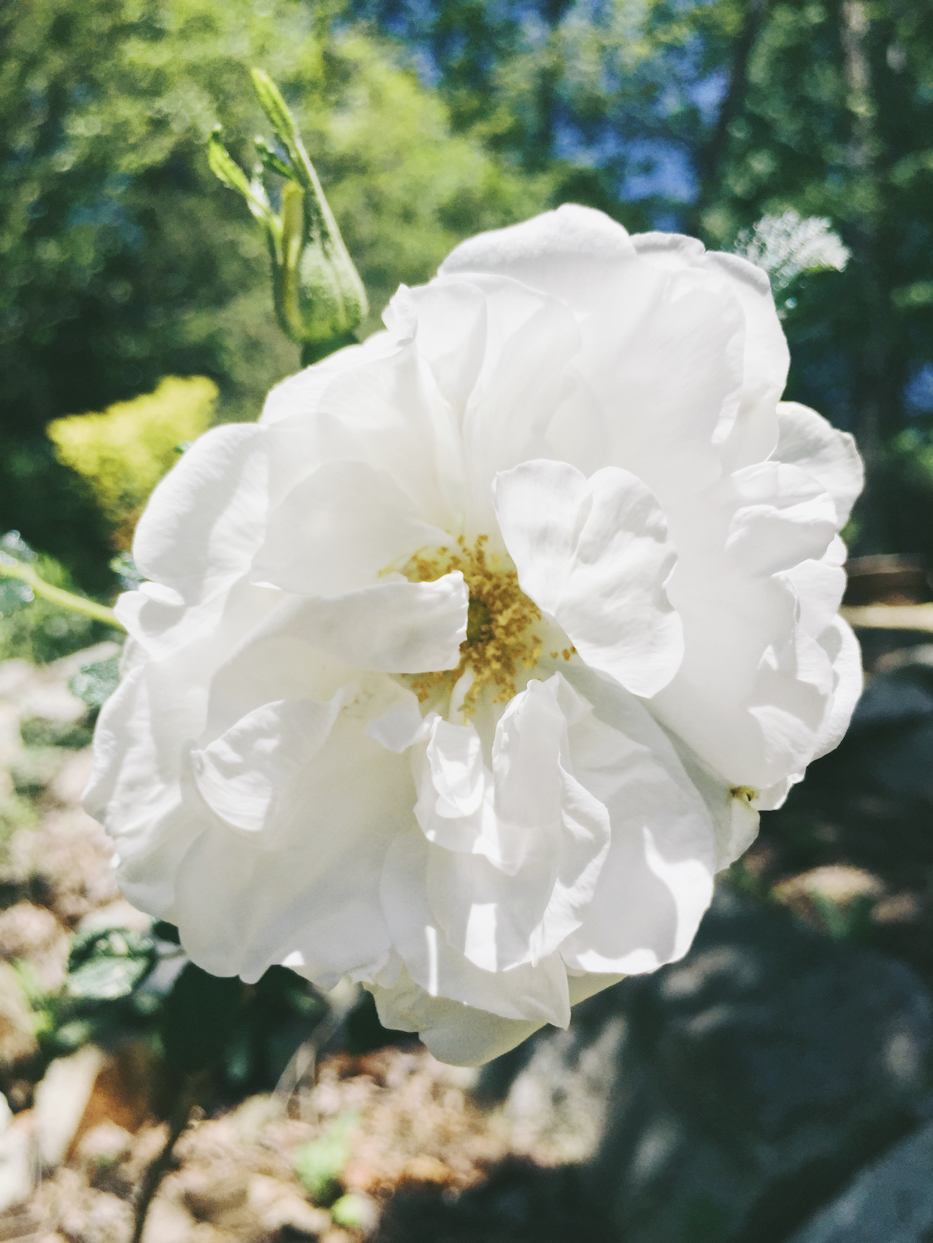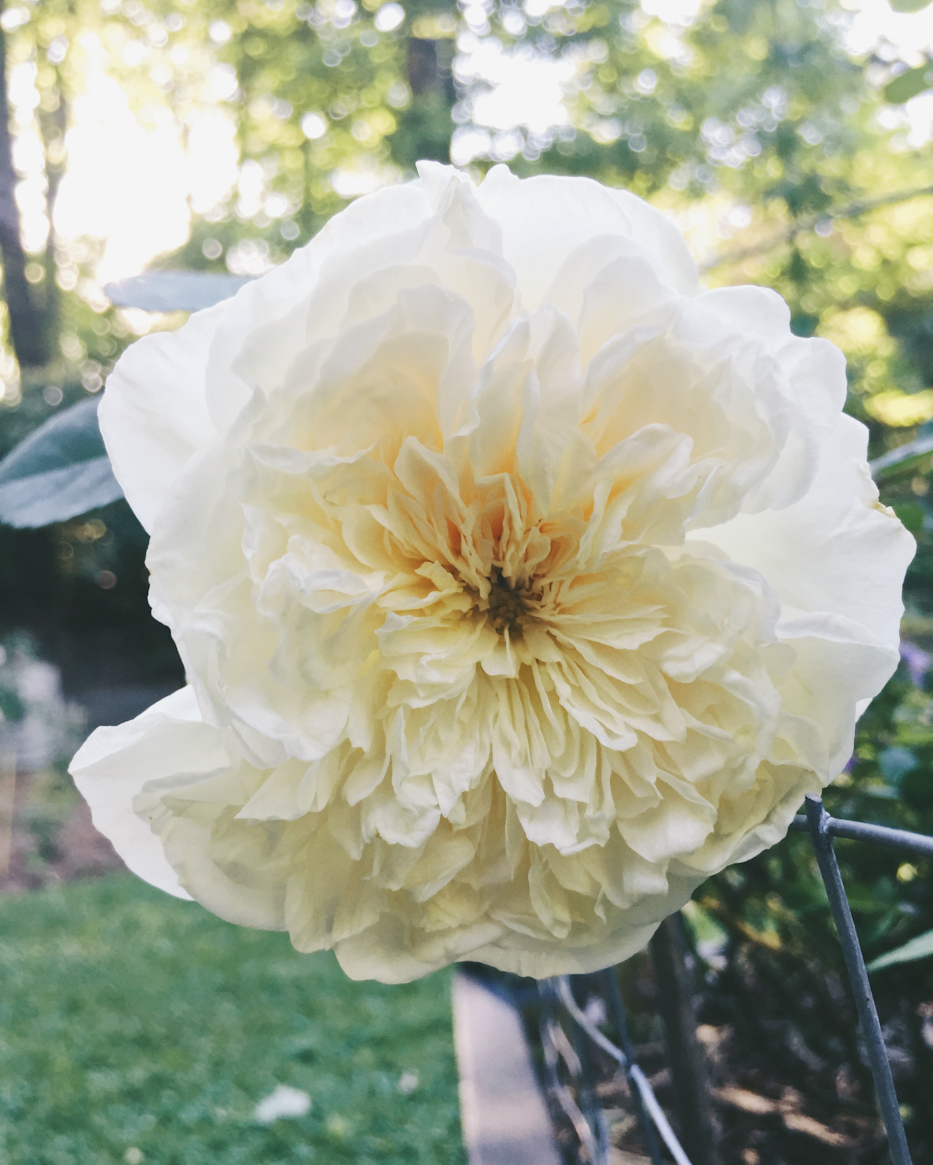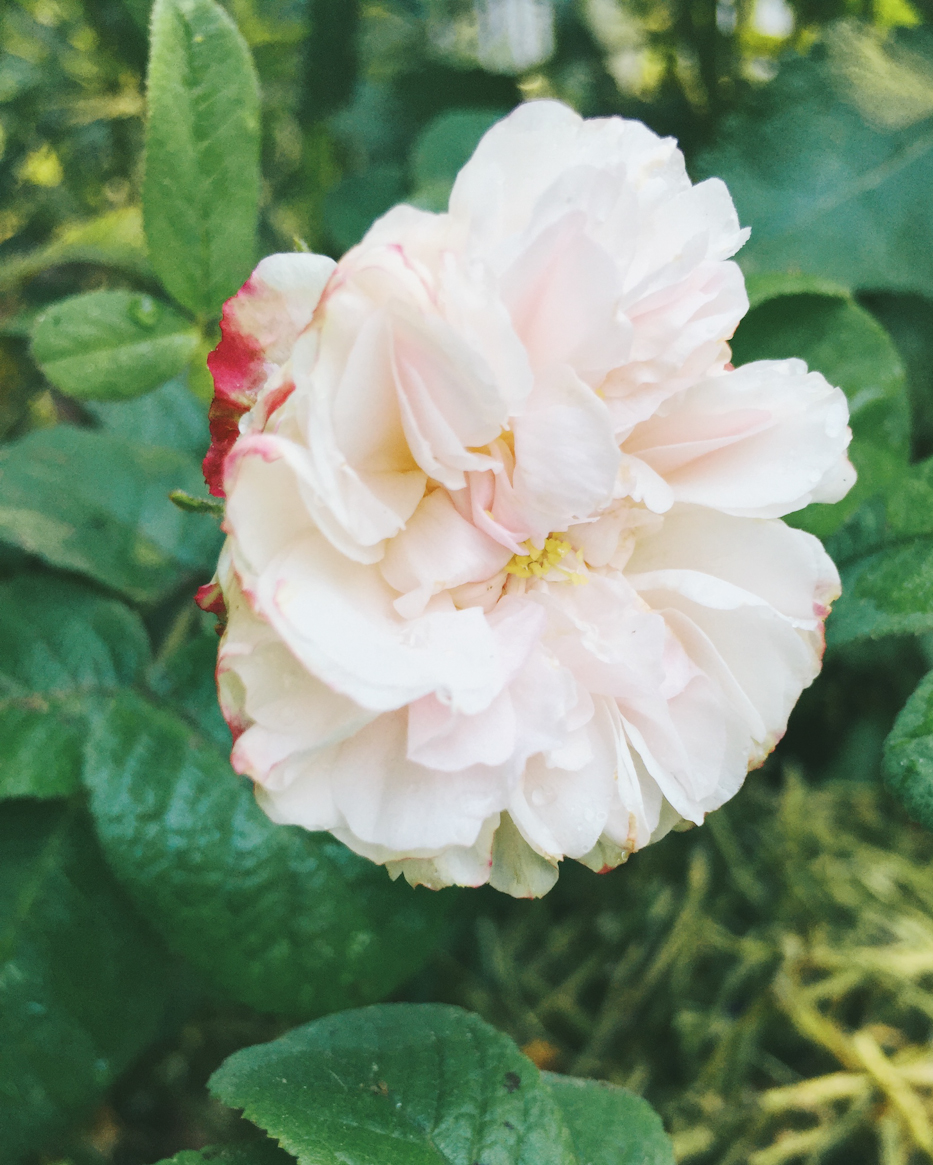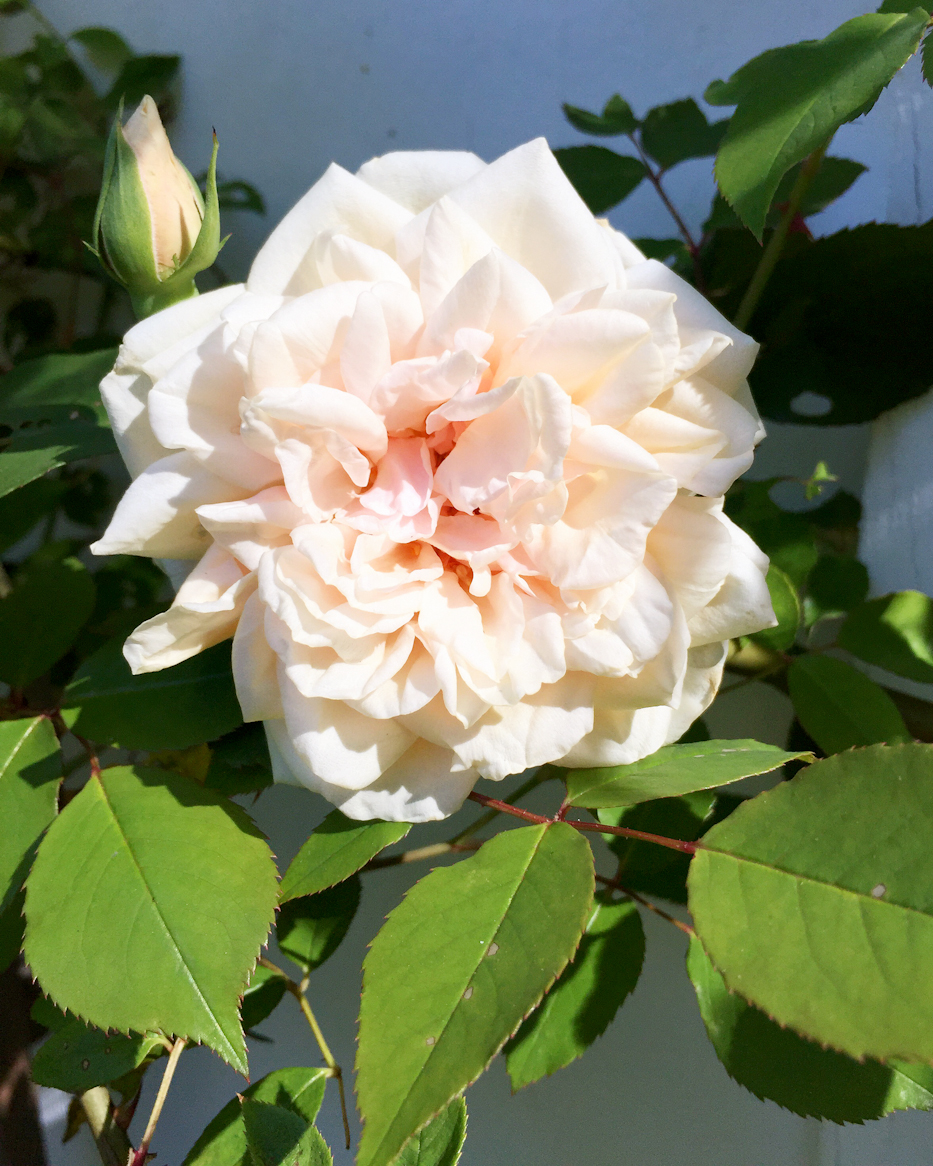 Other white and white blend roses that recently opened are Sombreuil, Claire Austin, Albrighton Rambler, Lichfield Angel, R. rugosa Alba, Blanc Double de Coubert, Darlow's Enigma, Gourmet Popcorn and Léda. Lichfield Angel and Claire Austin are probably going to get the ol' heave ho. They are not looking great. I like Sombreuil, but it's taking it's sweet time to get going. Mme Alfred Carrière is still putting out a smattering of blooms. Although I love the fragrance on her, the pale color looks washed out in our bright sunshine. Her neighbor, Rêve d'Or, is also in flower, but desperately needs to be shaped. The canes are going every which way which you might have seen in the background of some of my Instagram stories.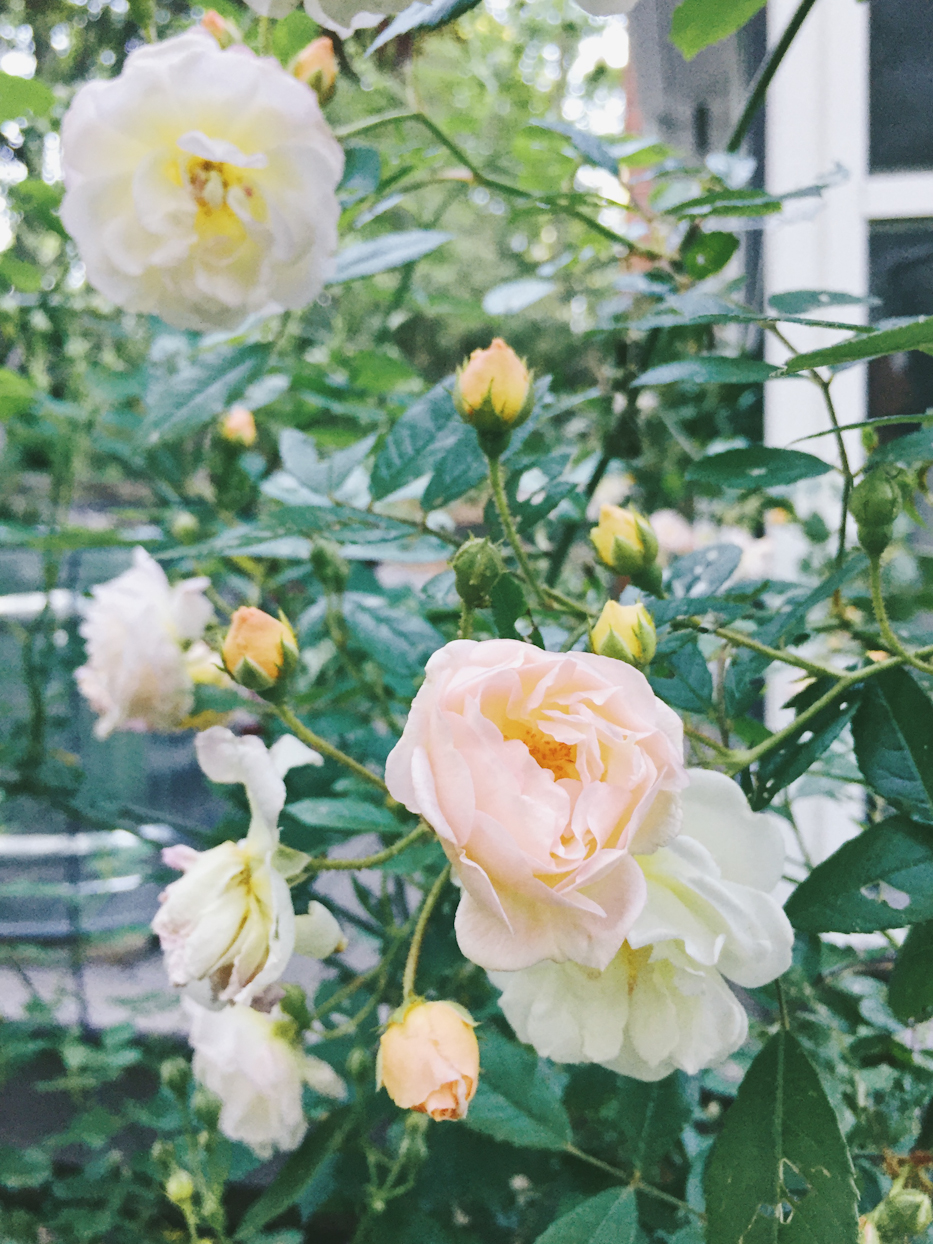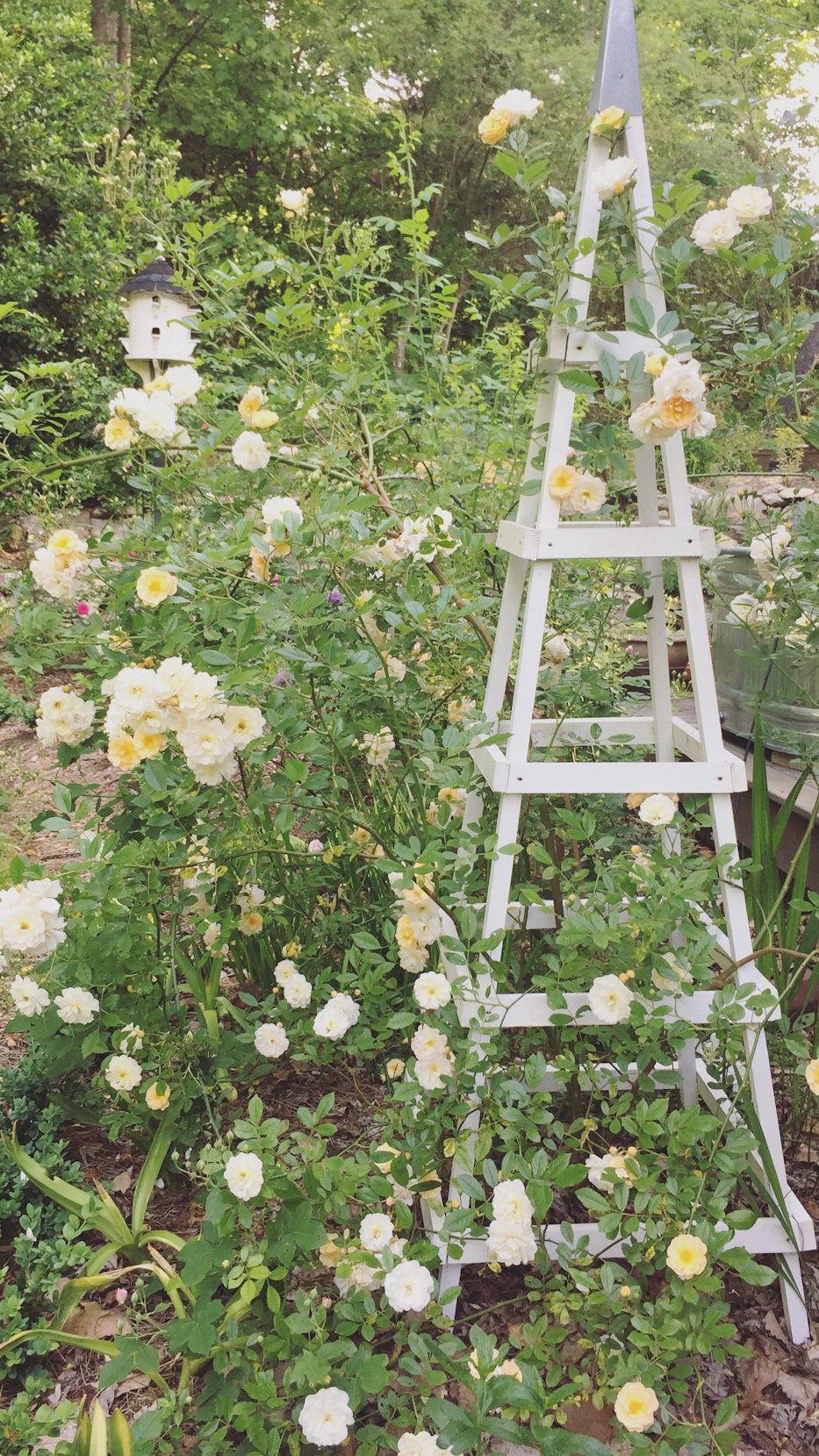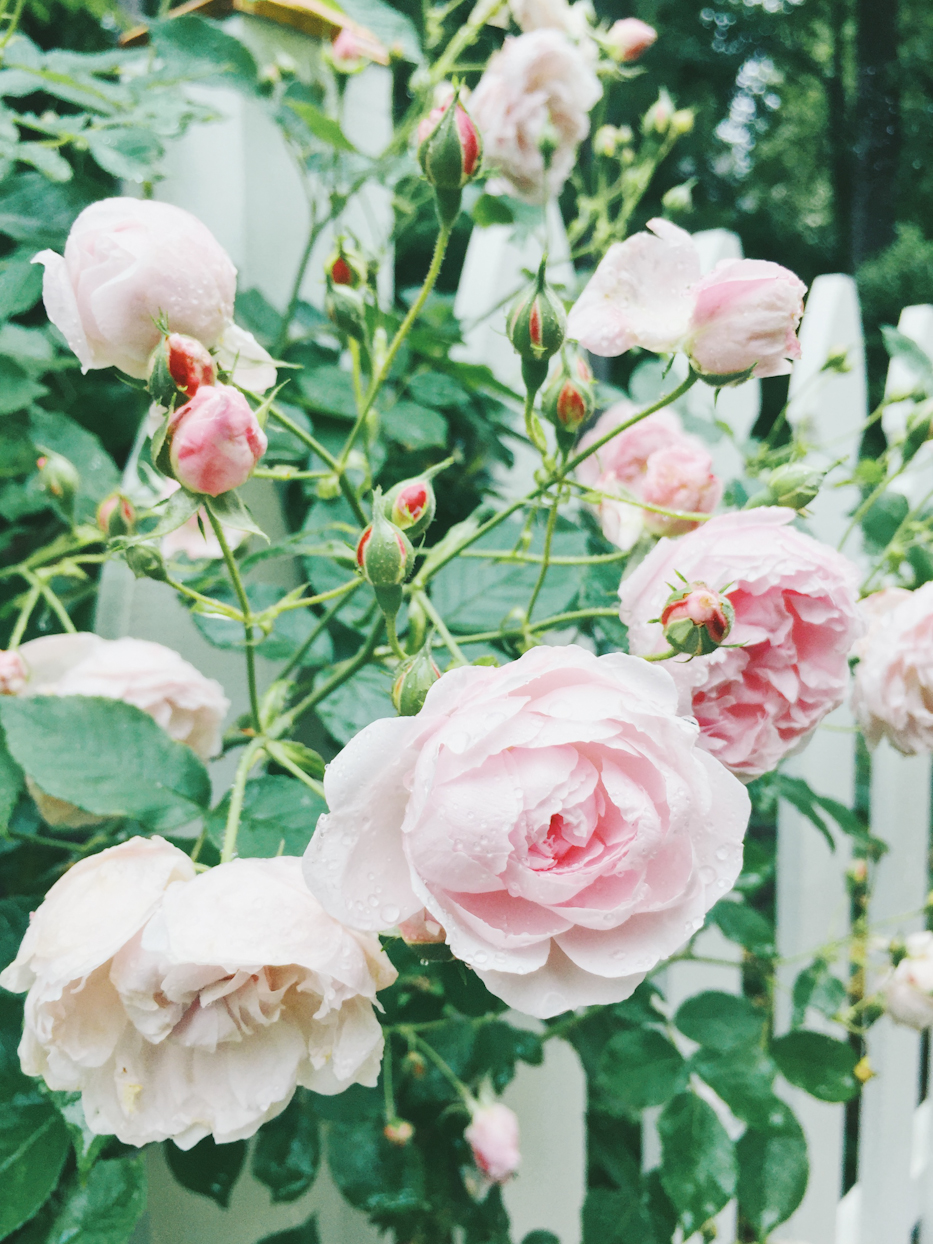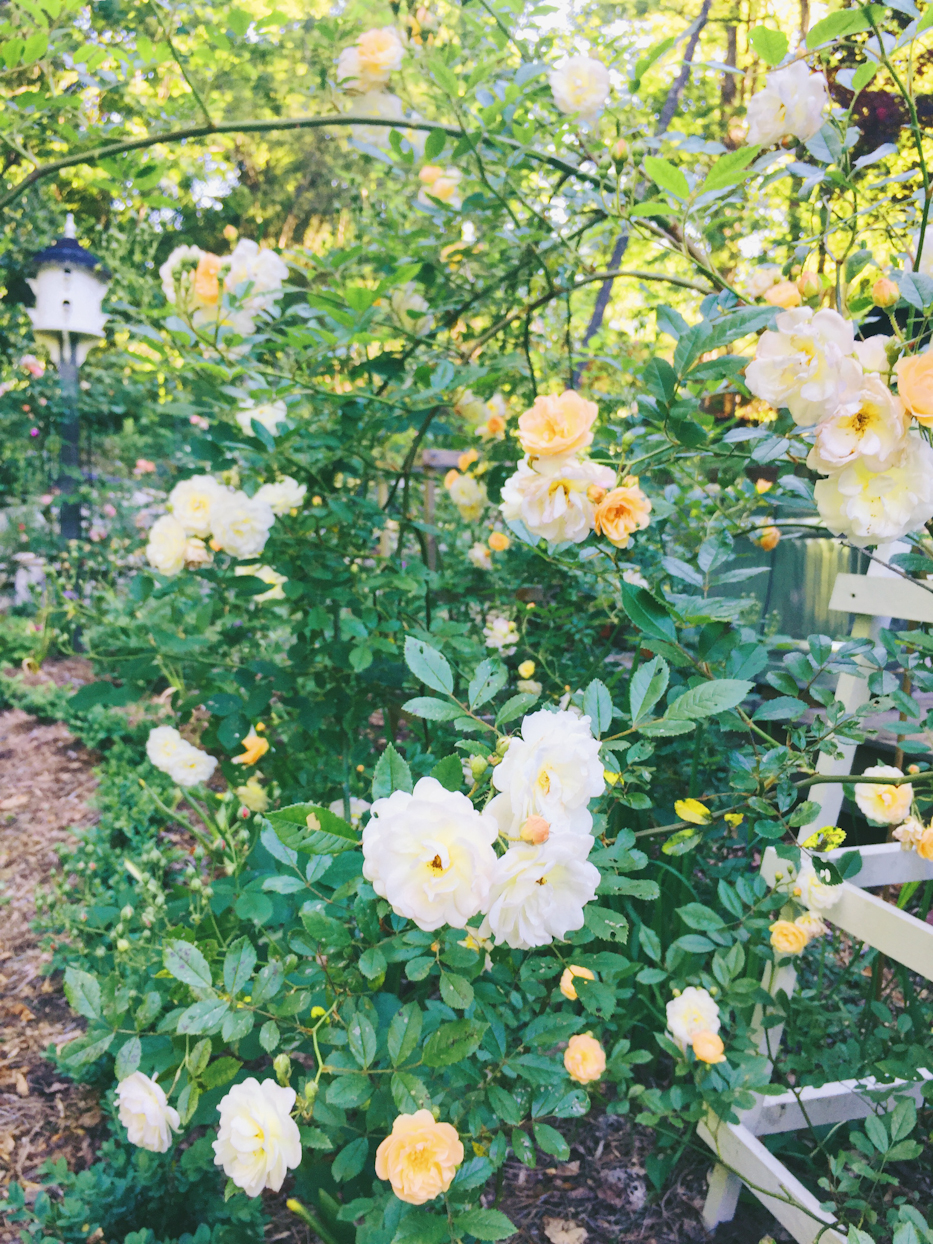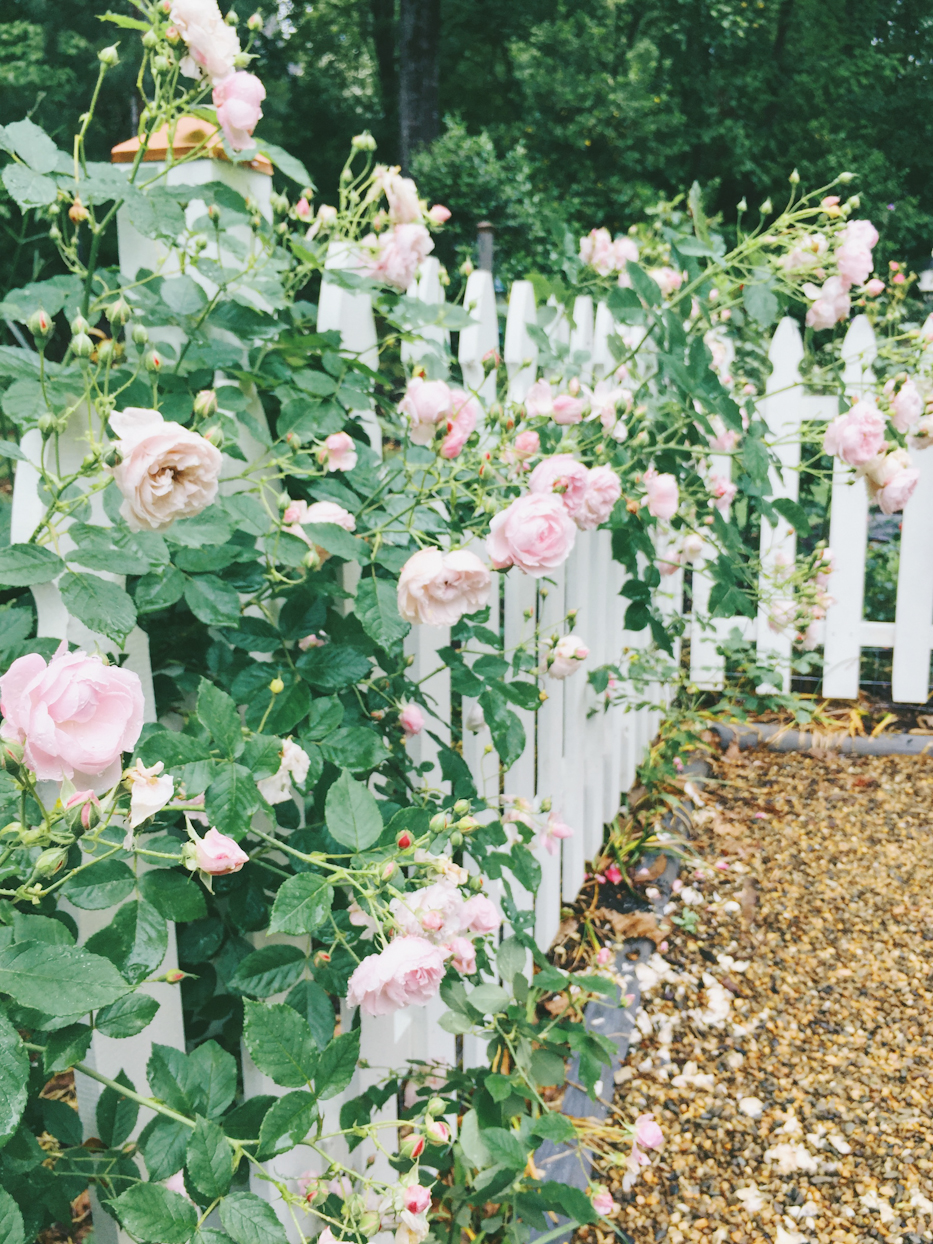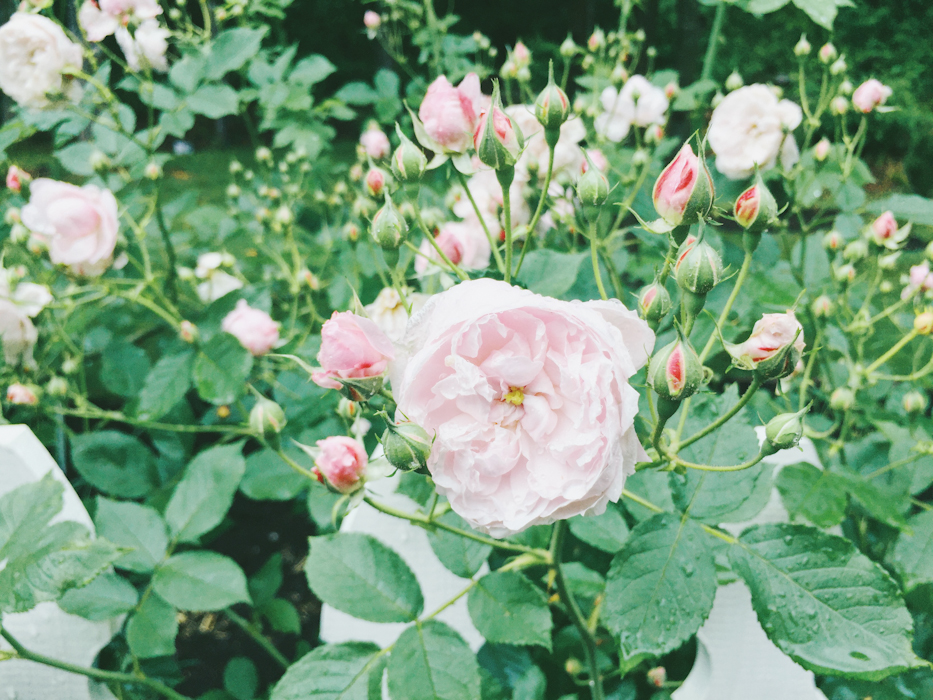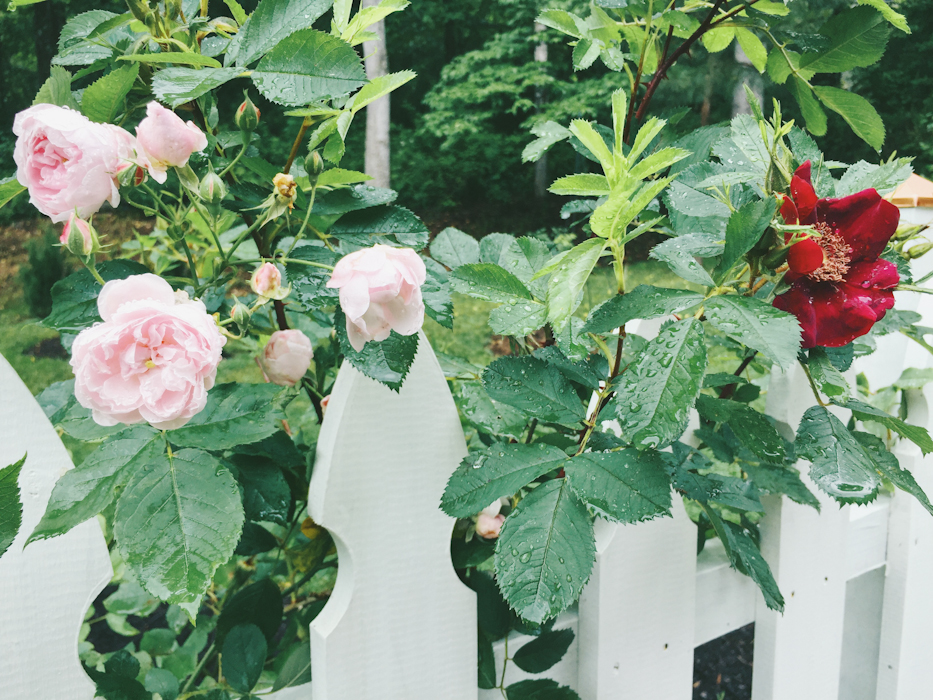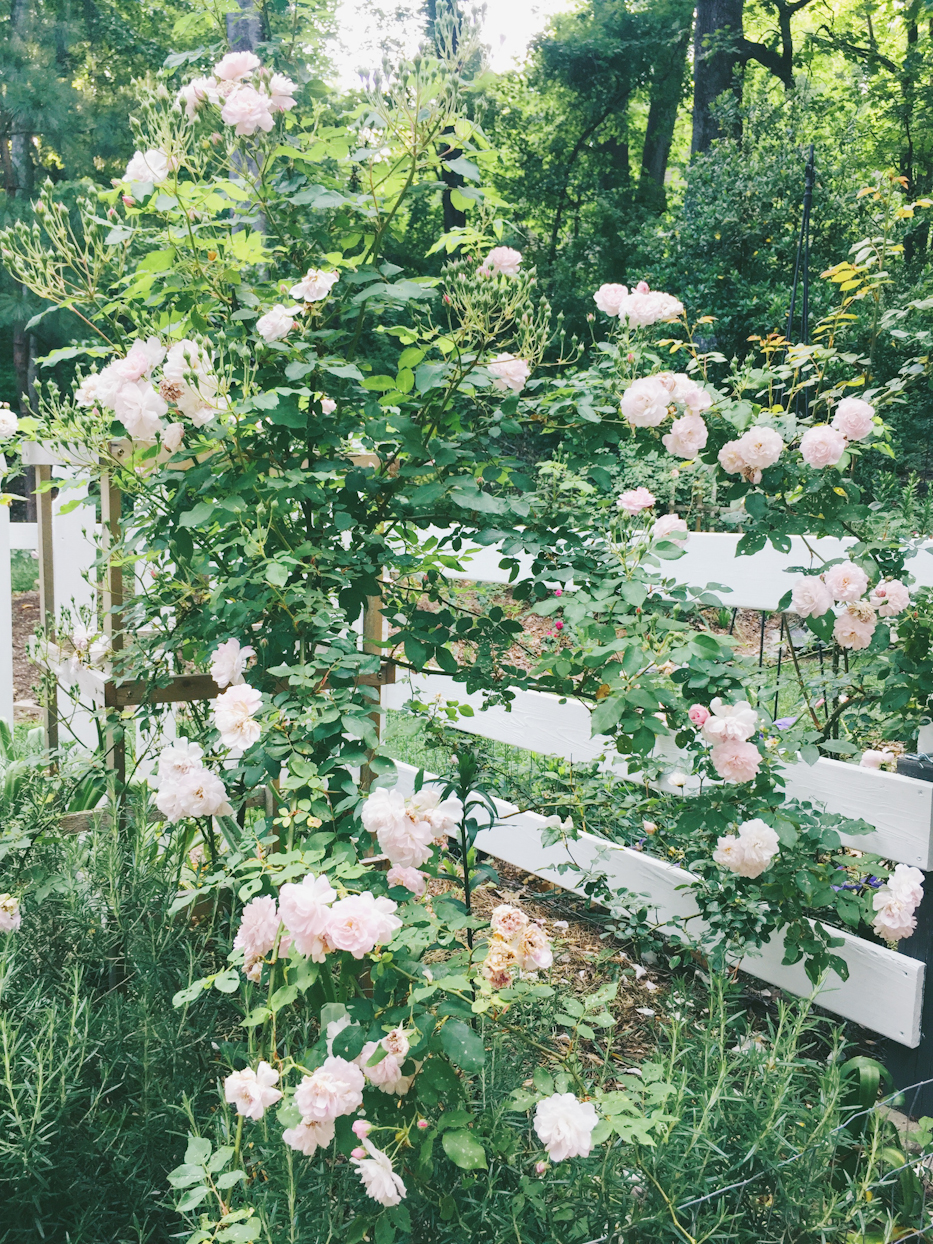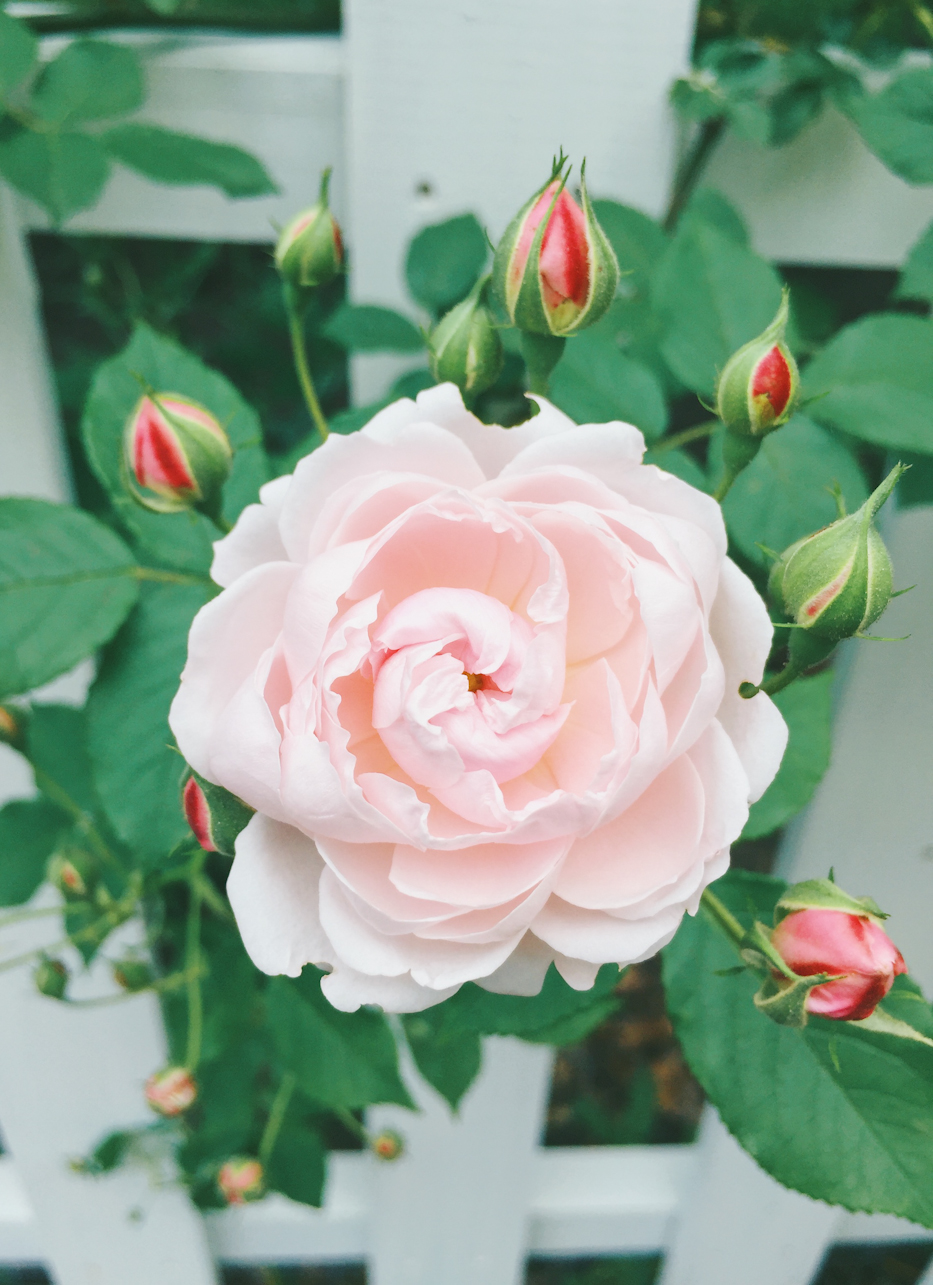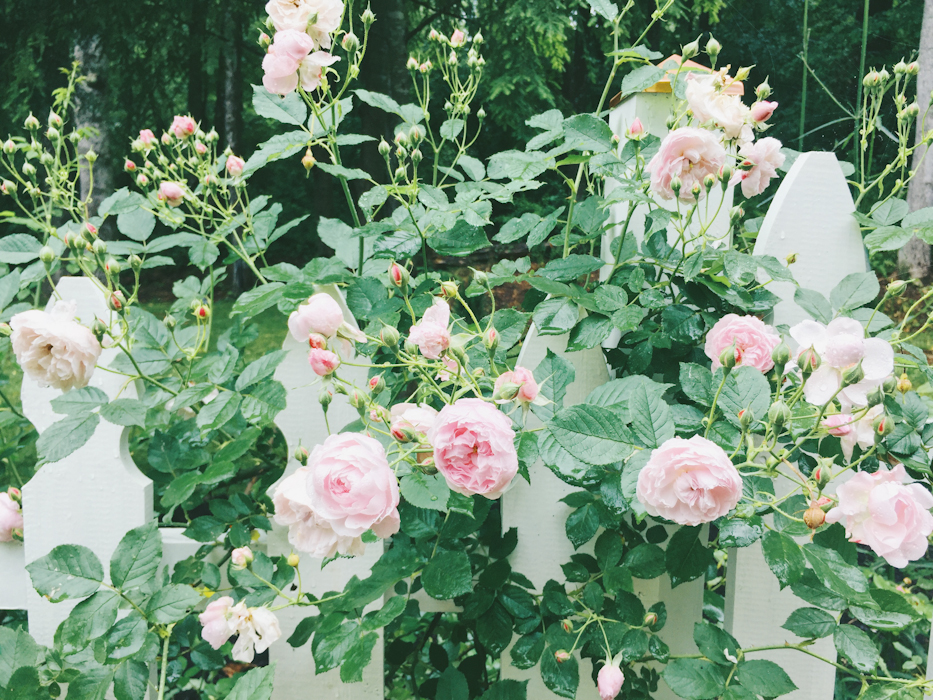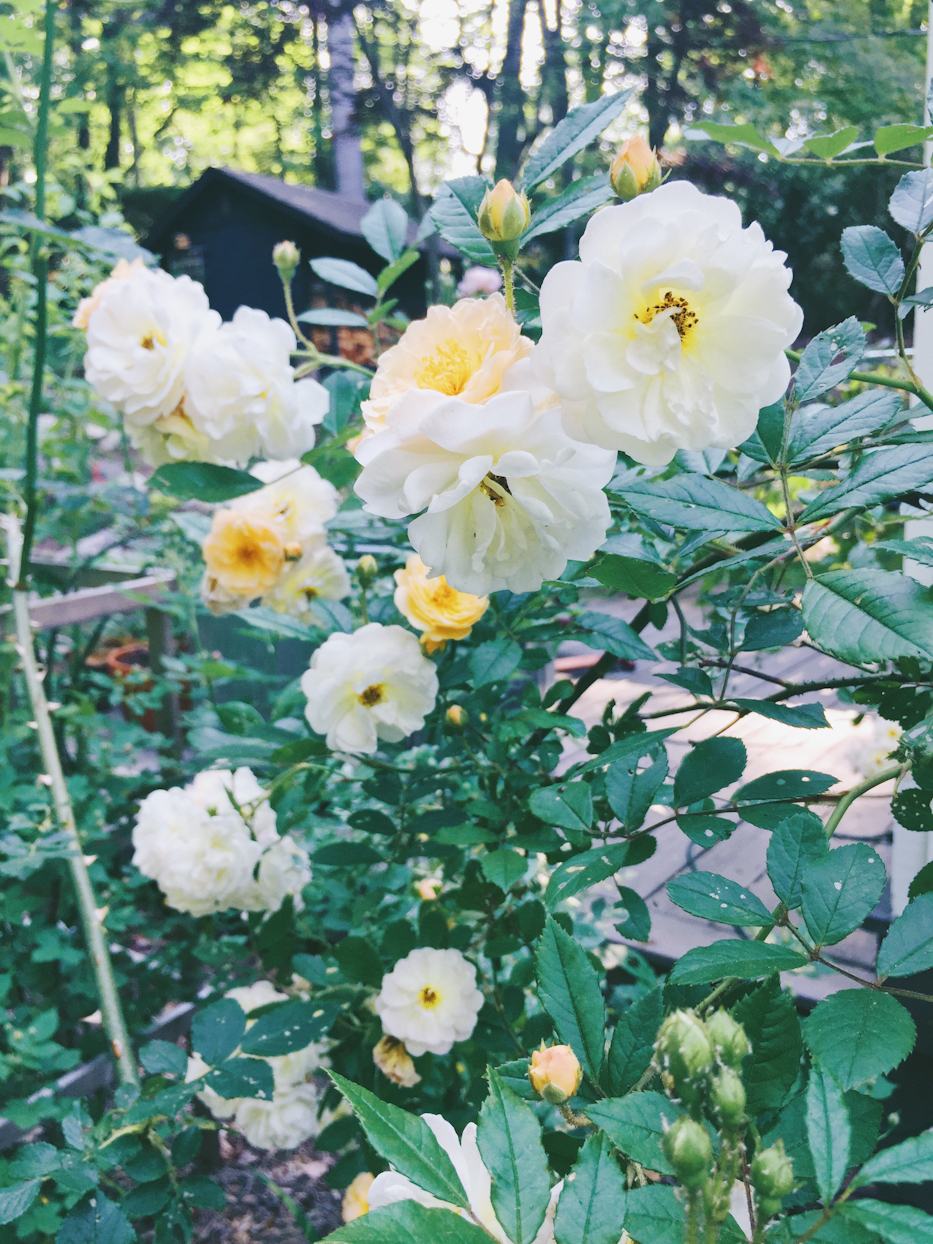 Here are a few that are making me happy right now, though: Arcata Pink Globe, Ghislaine de Féligonde and Blush Noisette. We actually have two APGs and will be moving them to the front of the house, by the road, so more people can enjoy how pretty she looks in spring.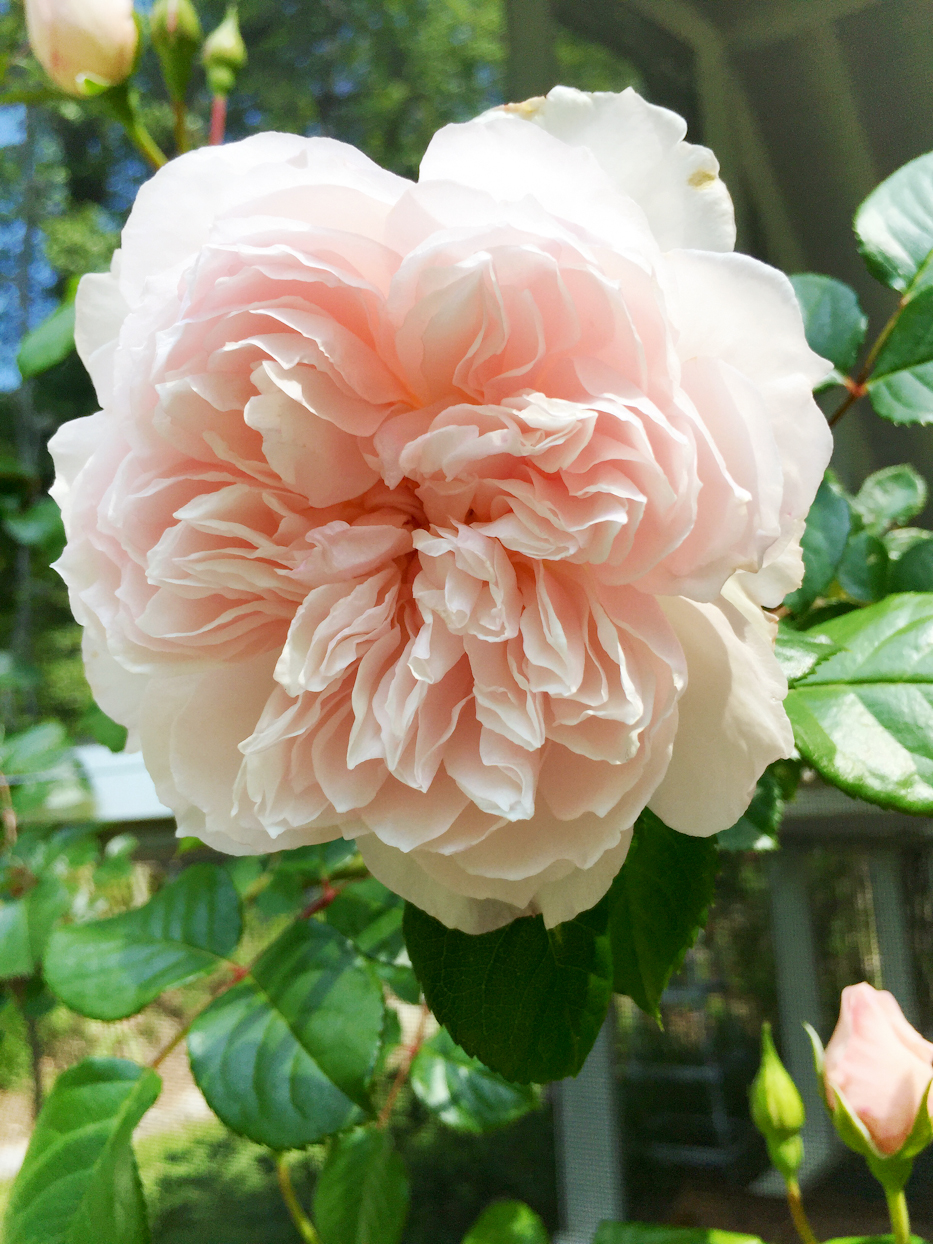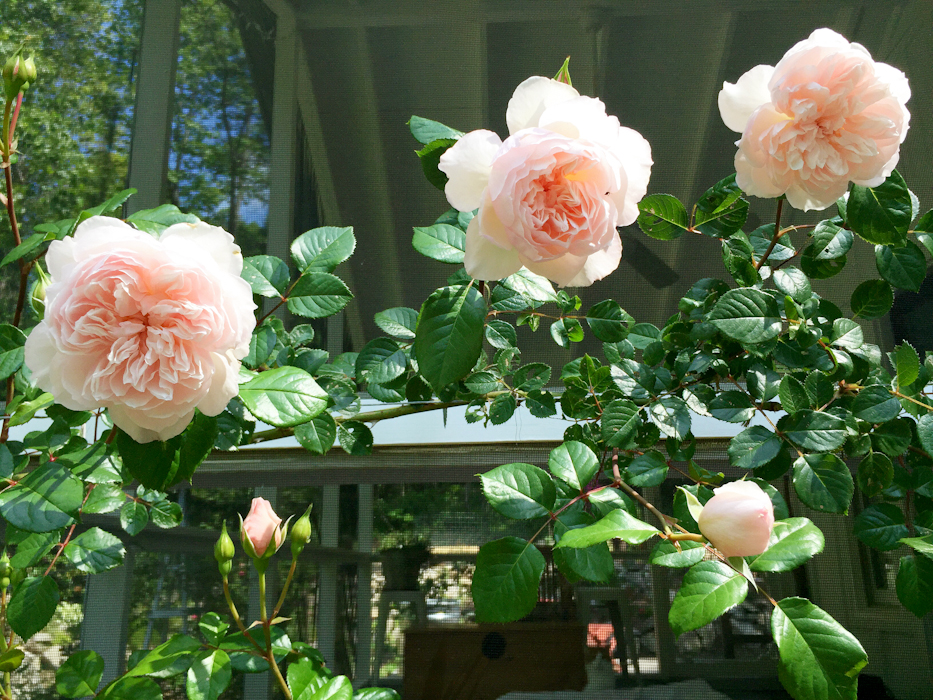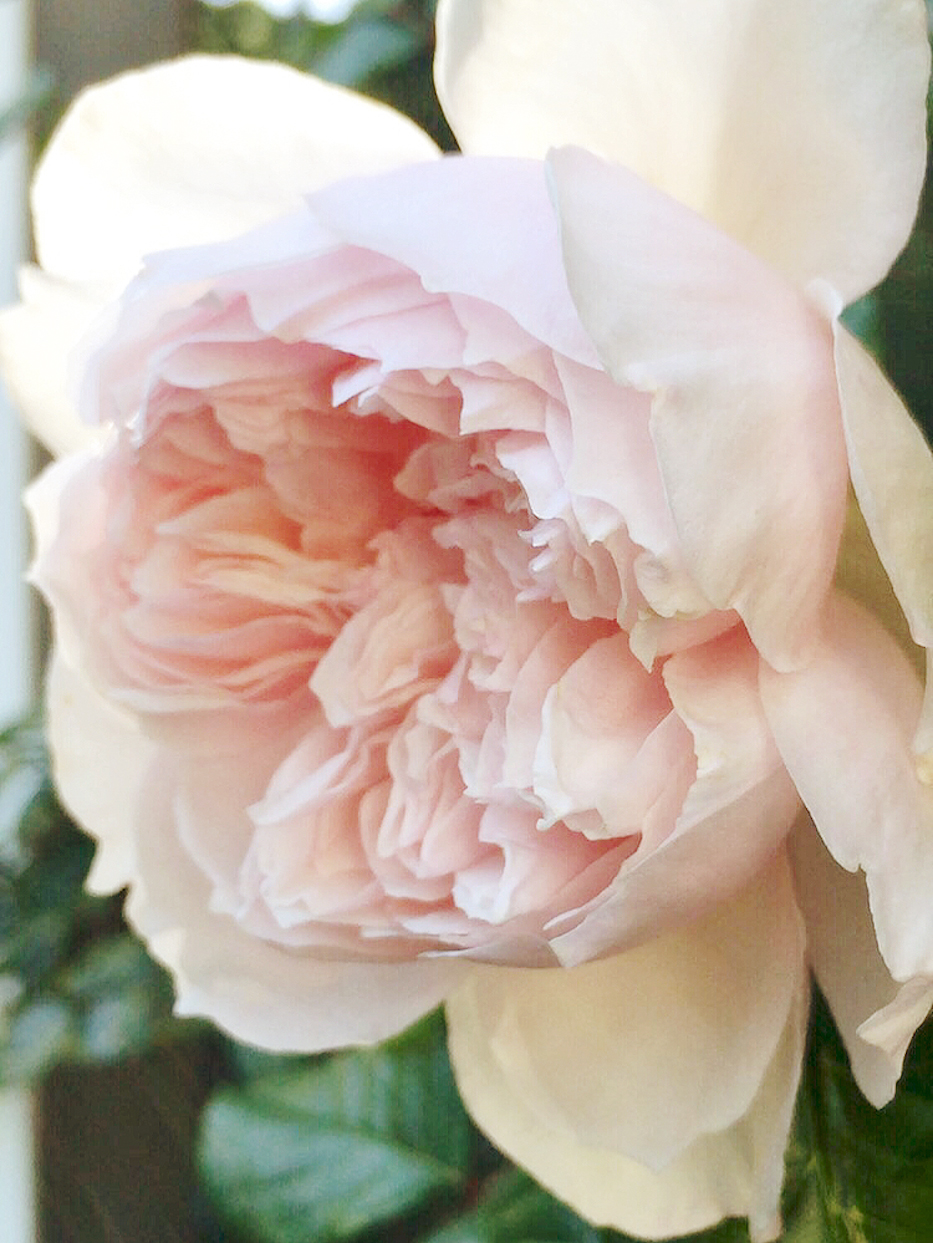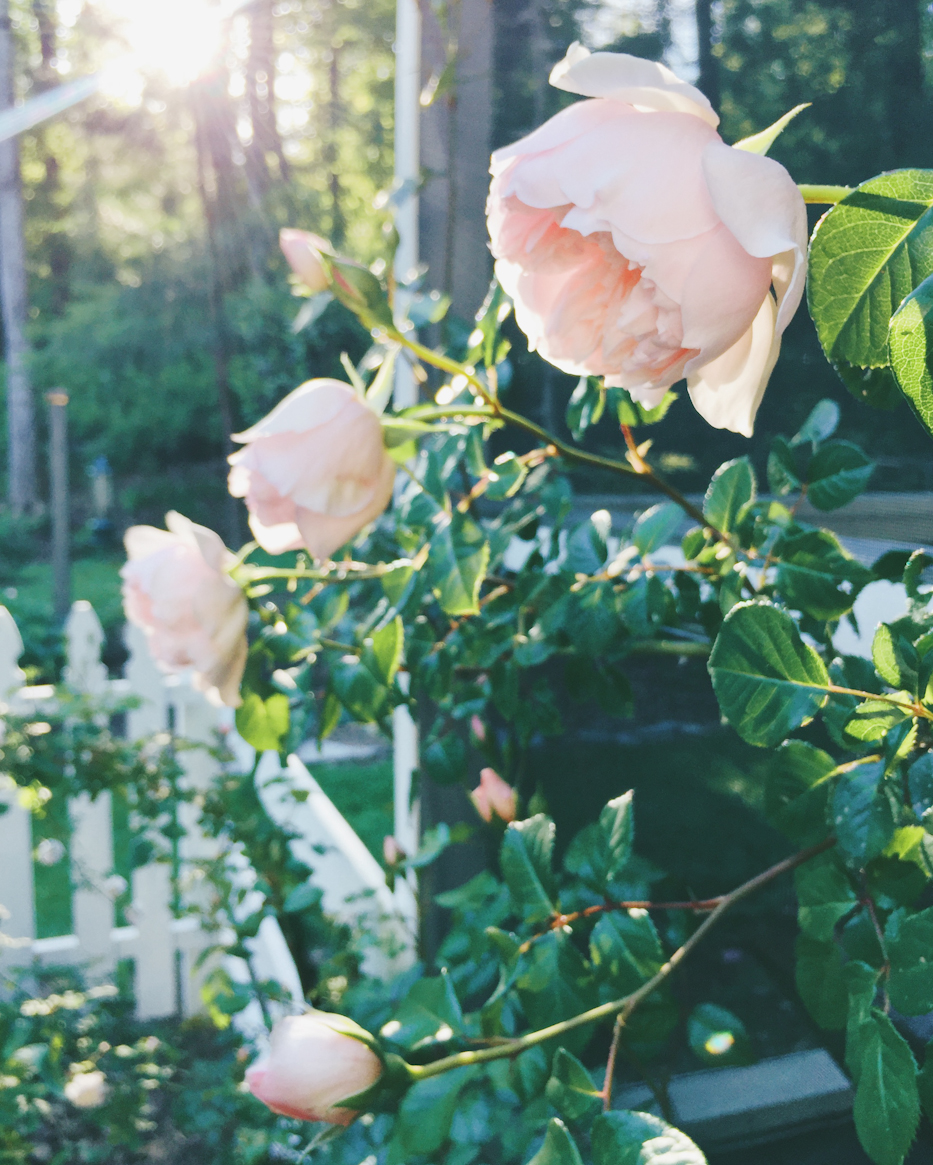 And while the warm winter seemed to also contribute to a BOOM in various larvae which chomped the heck out of our roses, I am thrilled with how The Generous Gardener flowered, nonetheless. Nearby is James Galway who looked so pretty but I don't have a photo of that one, either, darn! Even so, these two are very good David Austin roses showing excellent disease resistance in our garden. Give them a whirl!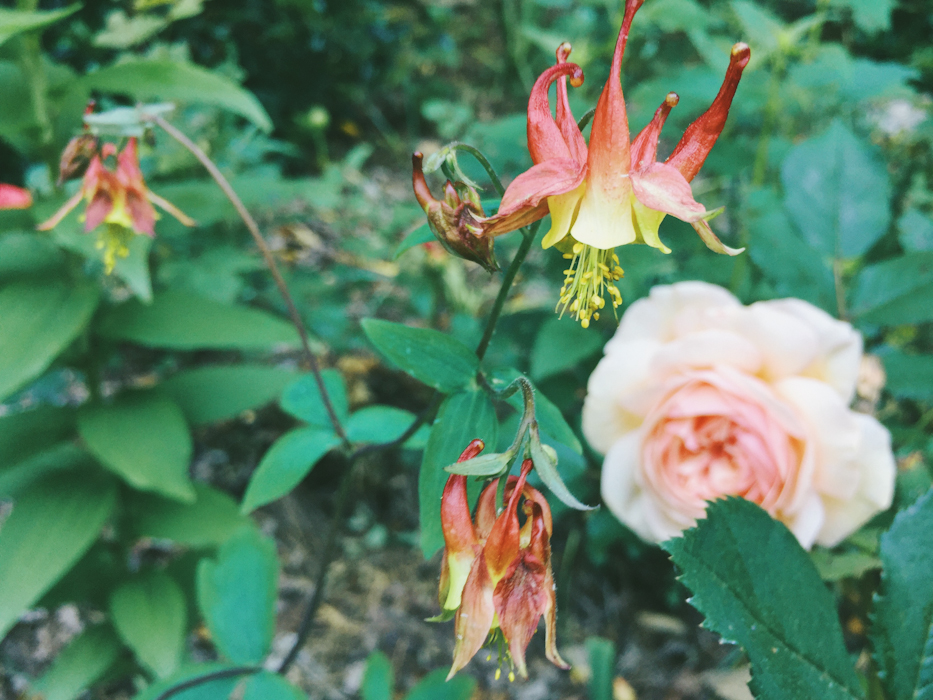 An Austin rose that is not doing well, and one I know I'm going to have to harden my heart to get rid of, is A Shropshire Lad. The flowers are pretty but the blackspot is terrible. The native columbine I put in last year look good, though!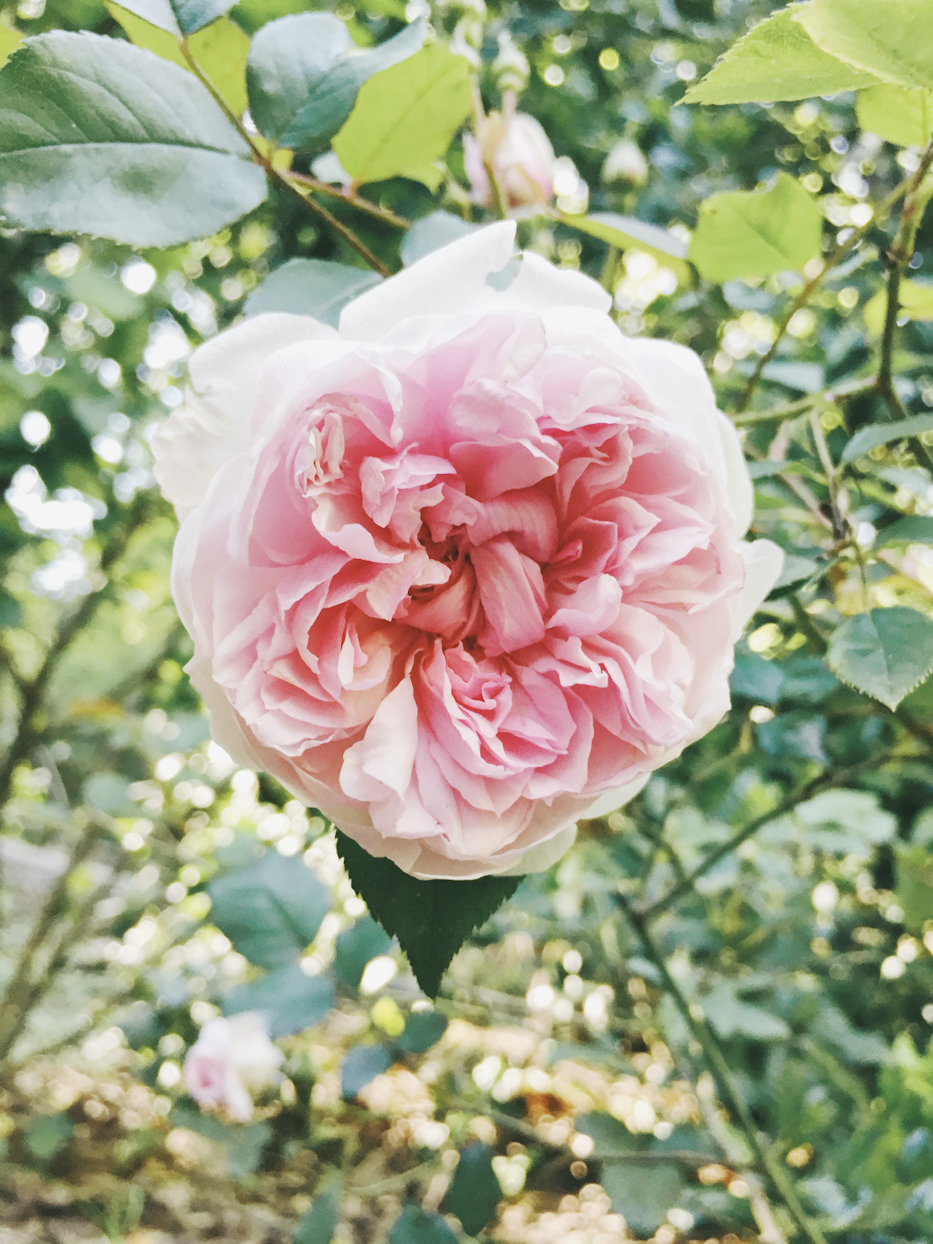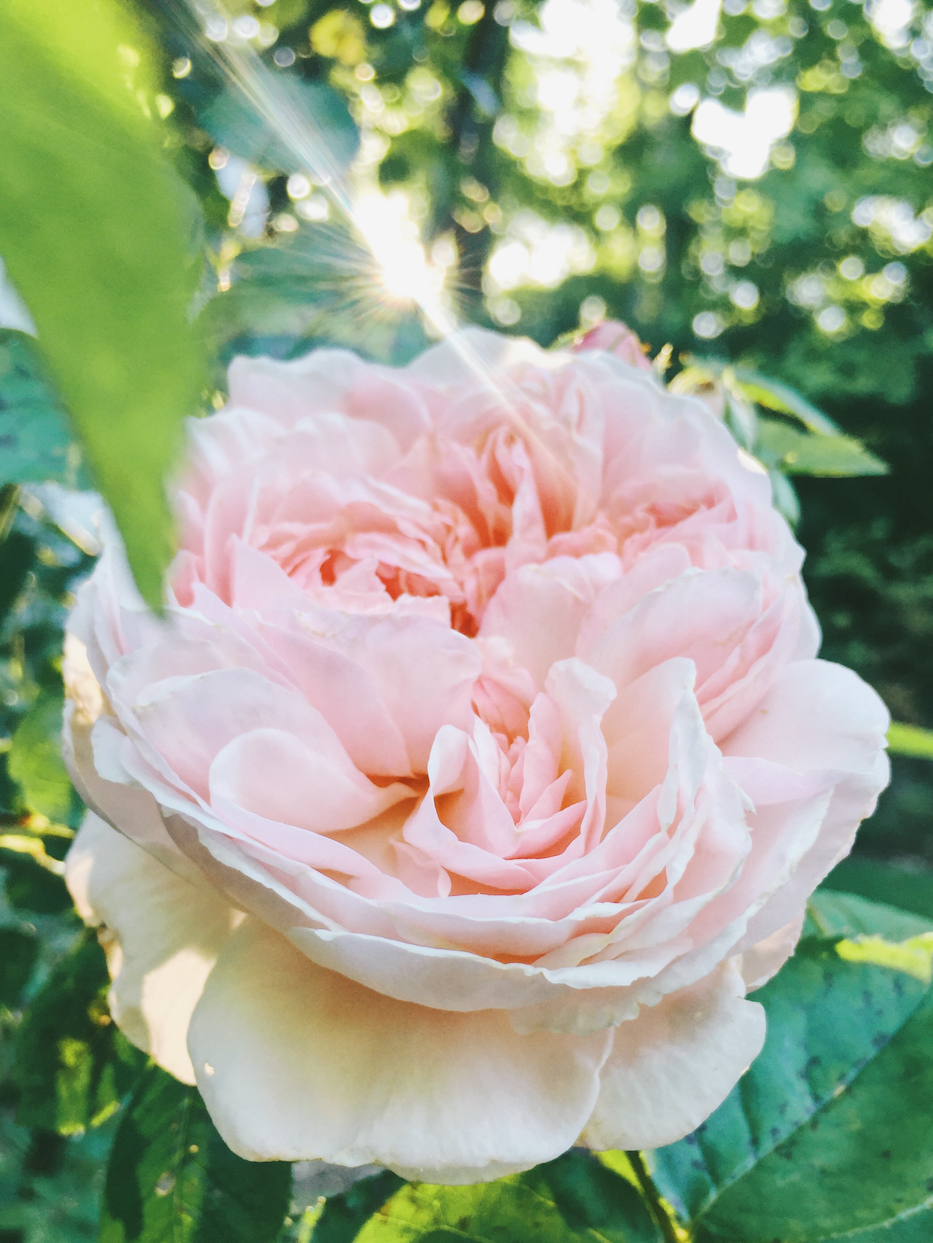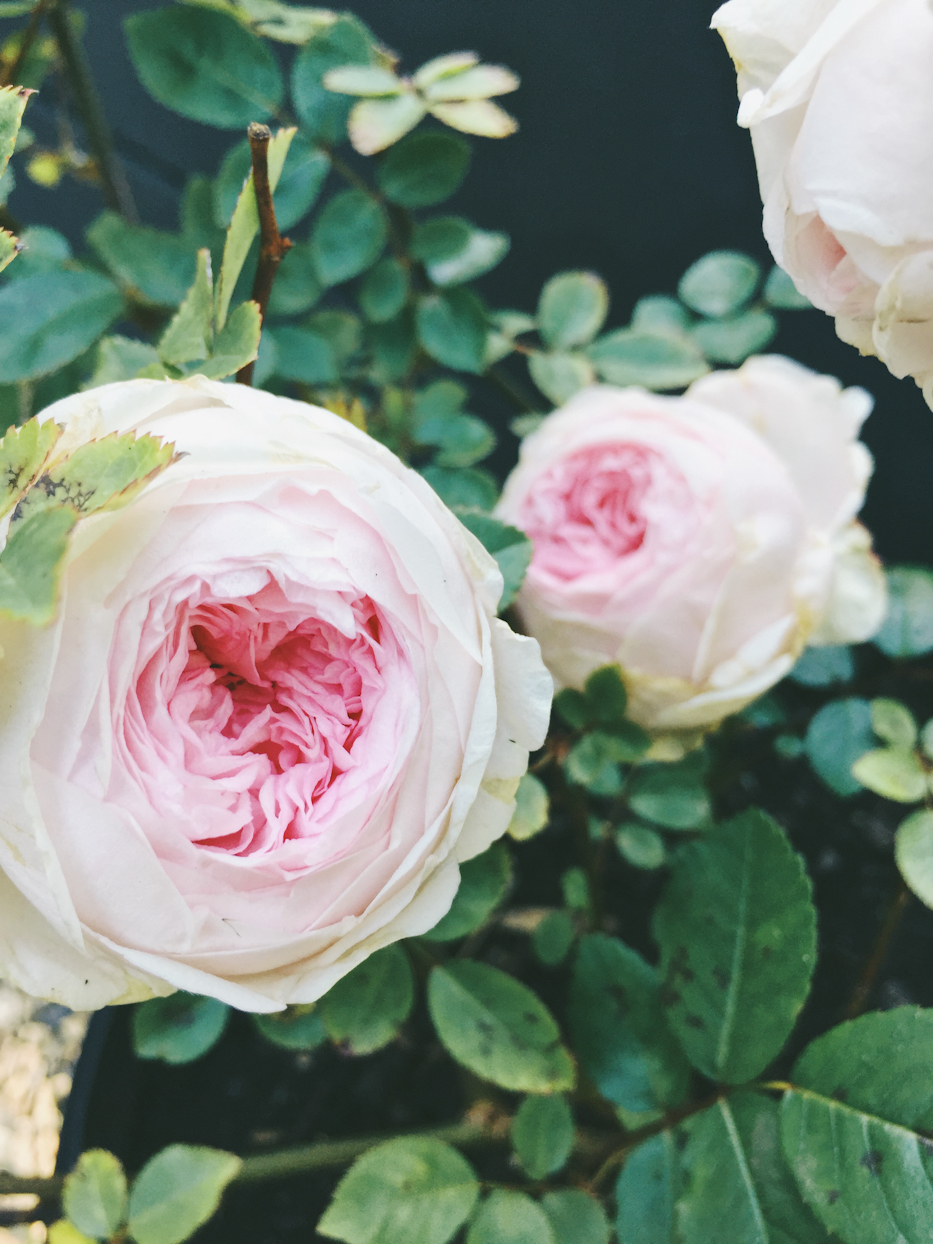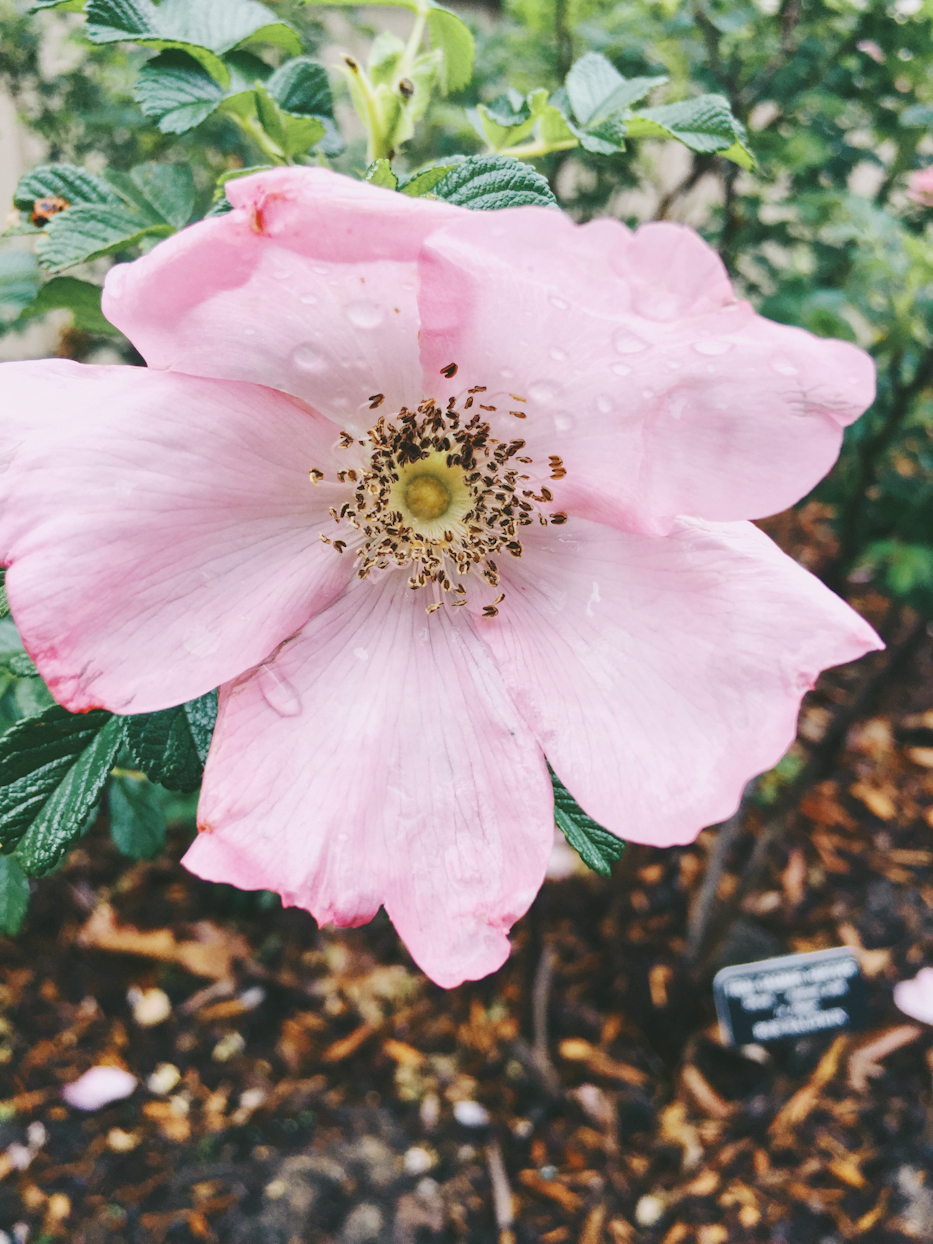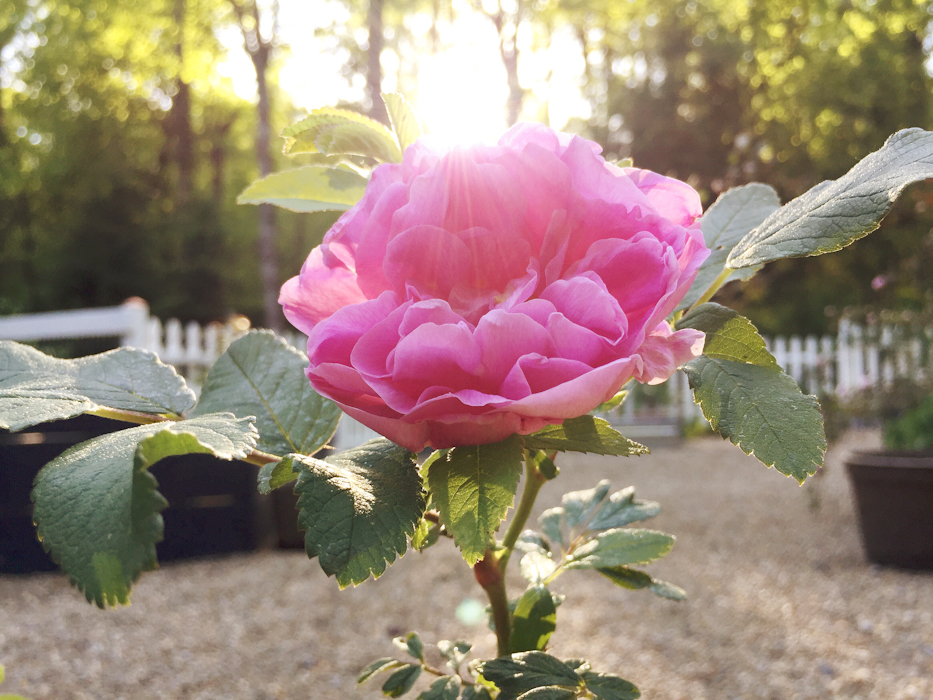 Some more pretty pinks for you: Sister Elizabeth, St Swithun, Clotilde Soupert, Fru Dagmar Hastrop, Thérèse Bugnet and Princess Alexandra of Kent. Not shown, but you may have seen on Instagram, is Souvenir de la Malmaison.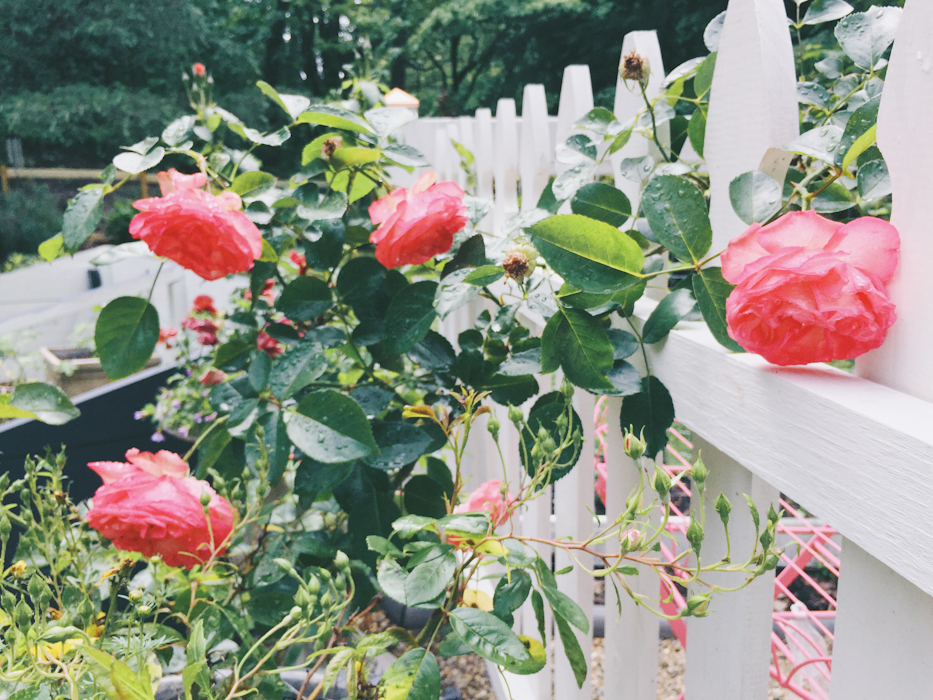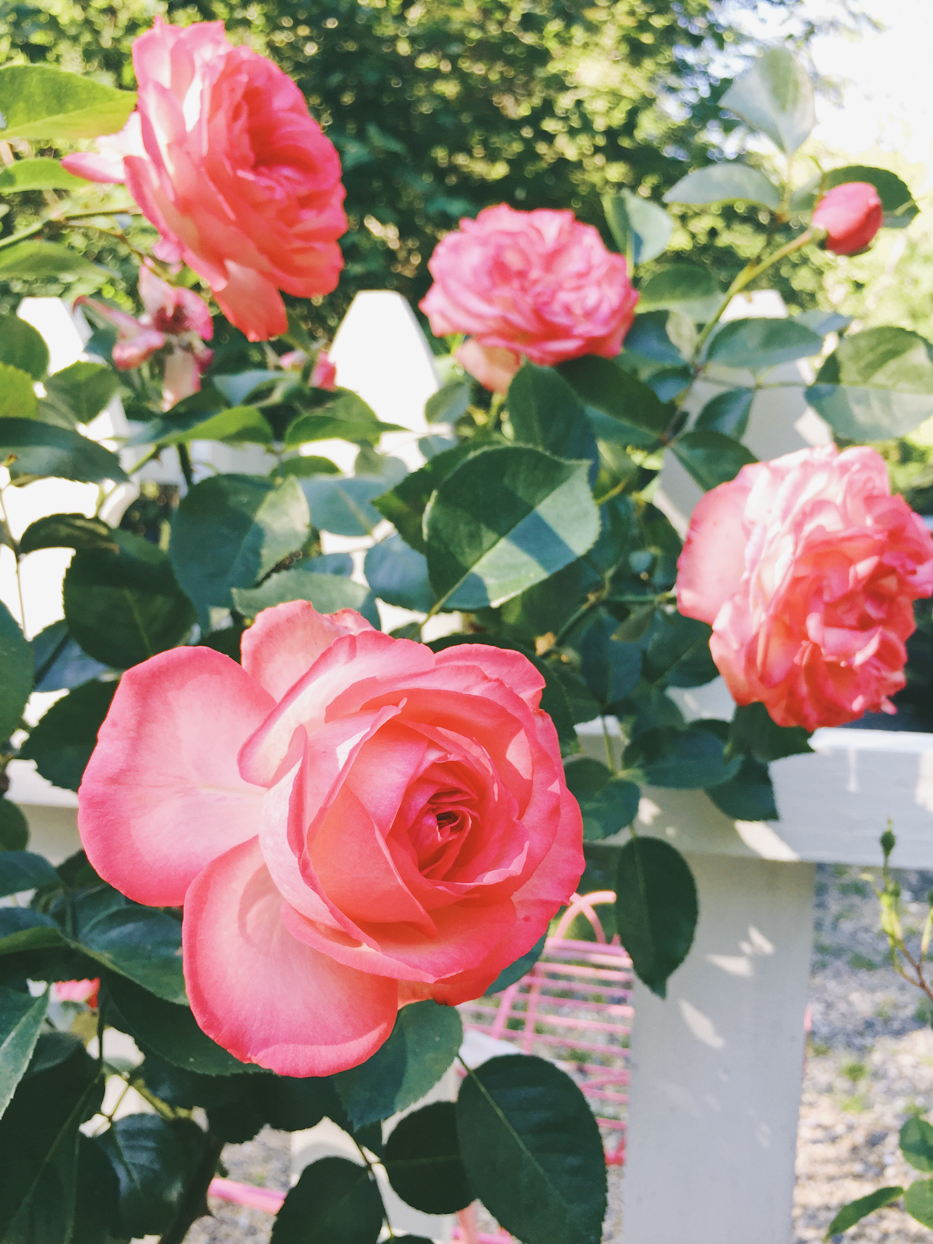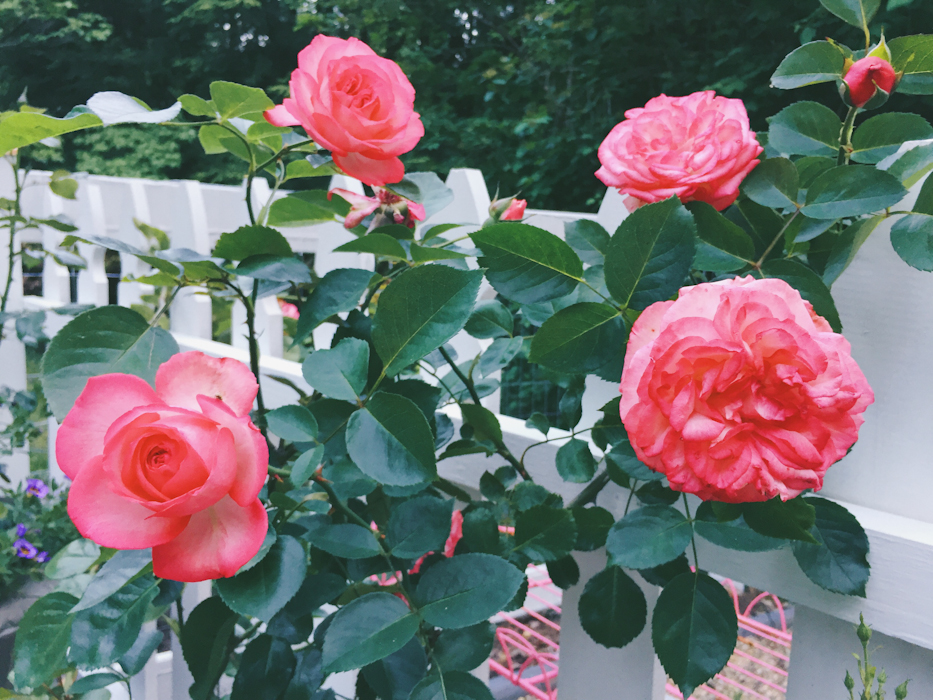 Last but not least, our most recent addition, Antike 89, which I picked up at our plant sale a couple weeks ago. I have been raving about it, which is honestly totally insane because you really need time with a rose to form a solid opinion. But here's the facts as we know it: these flowers are literally weeks old and have withstood days of pounding rain and yet they still look this good. What the what?! If you grow Antike 89, can you tell me your experience with it? I am concerned it's only been given a "good +" rating on HMF. Why? I think it's fantastic.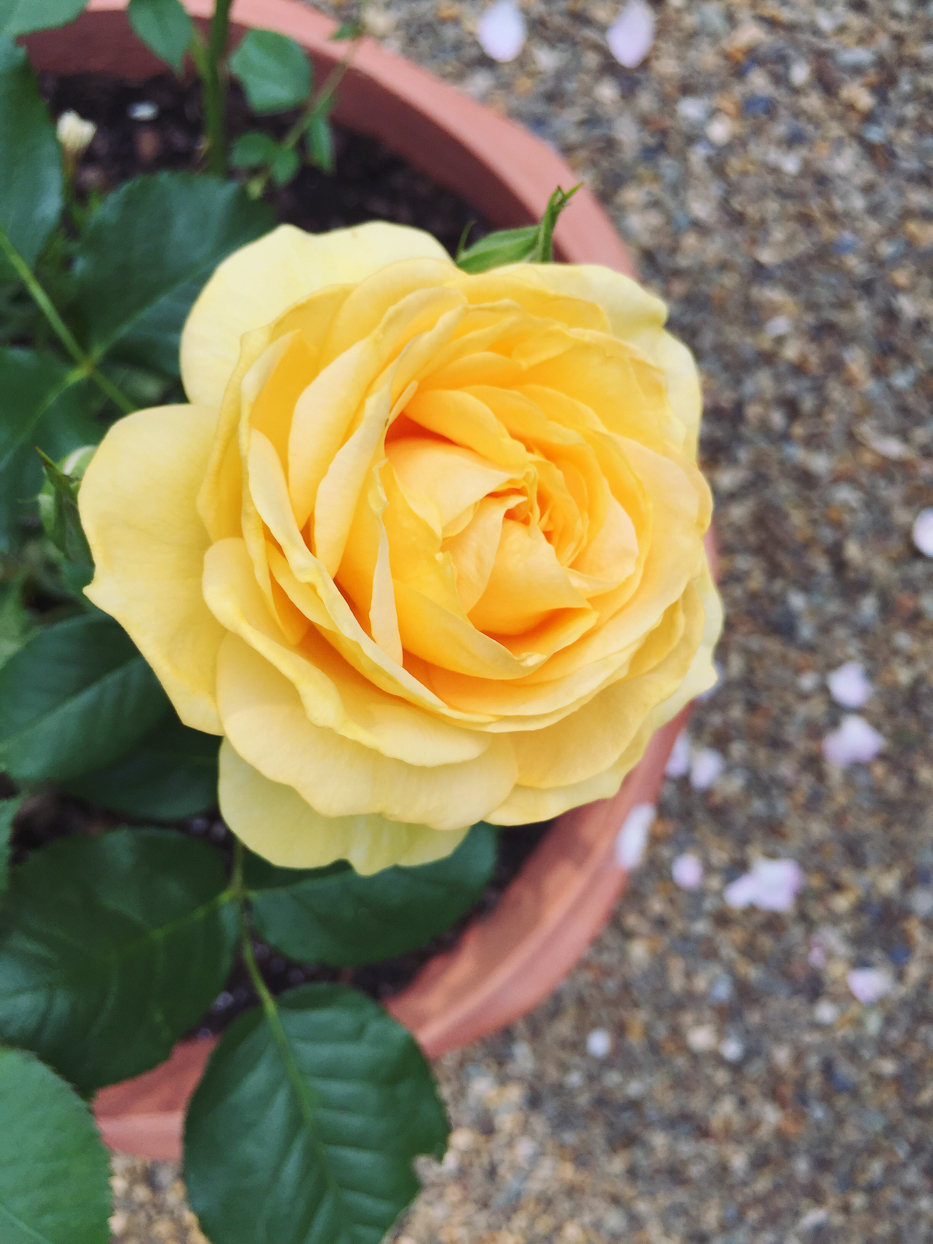 Coming up: I'll be visiting Biltmore next week to review the roses for the trials, so if the weather is nice I hope to have some photos. Also, don't forget if you live in the area to stop by and see us at NC Arboretum this weekend for the annual Rose Exhibition! Toodles!