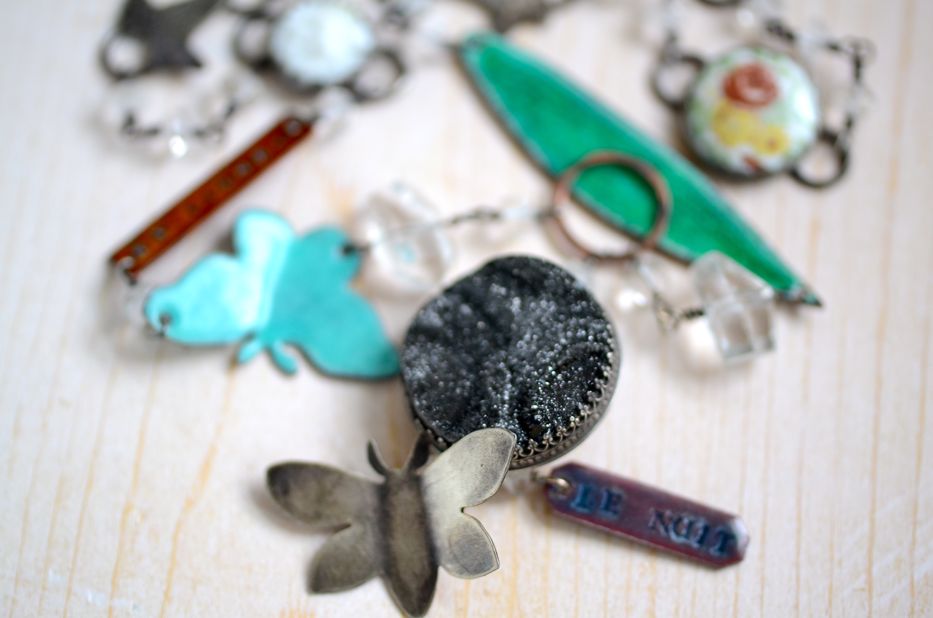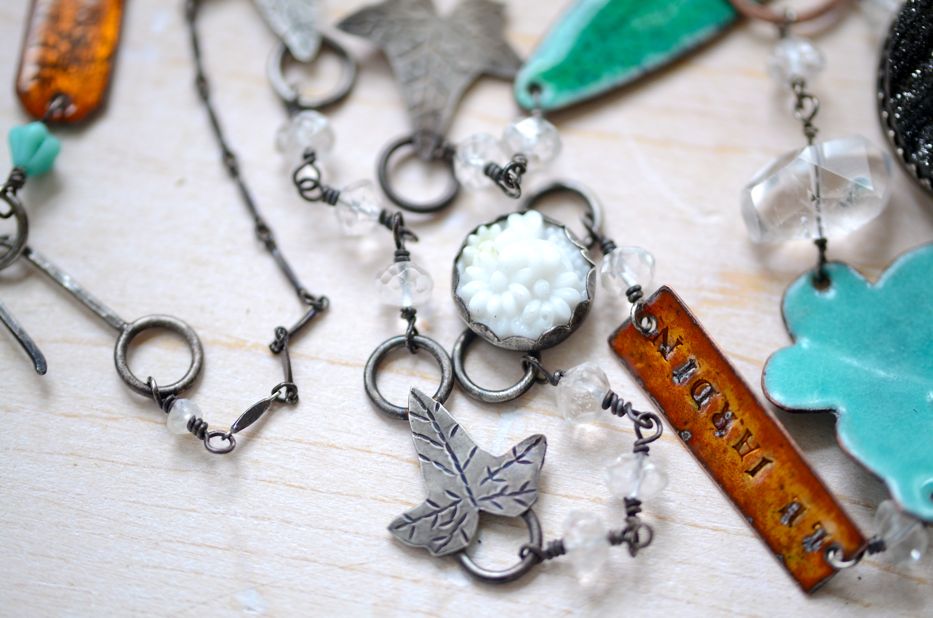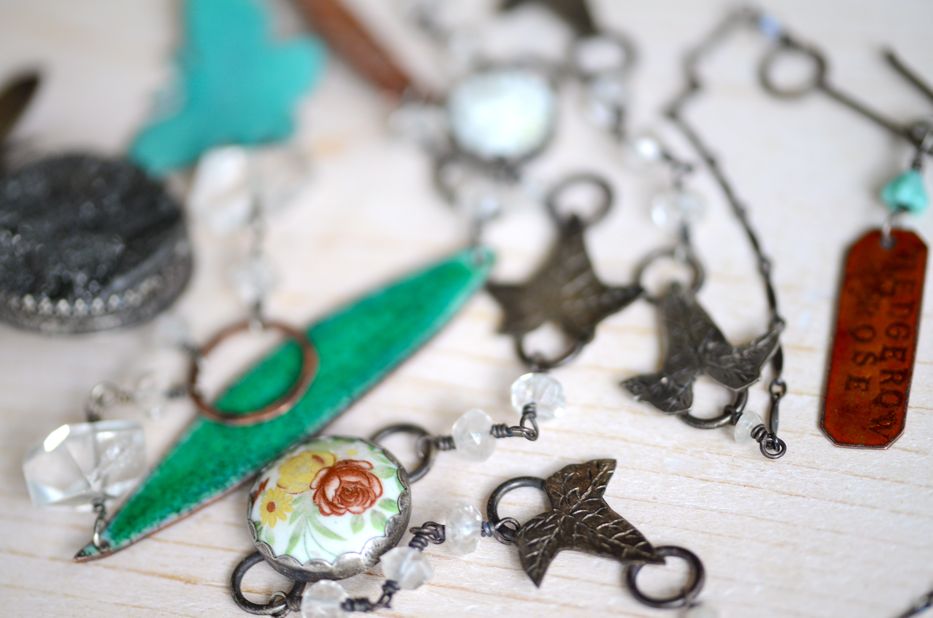 I'm not going to lie, photographing these new pieces this morning caused some pretty colorful language on my part. Have I told you lately how much I loathe photographing my own work? OK, all grumbling aside, these pics are probably the best they're going to get and you'll just have to take my word for it when I tell you they're prettier in person.
For the necklace, I wanted to do something whimsical, fun and garden-inspired, of course, starting with the silver ivy leaves which I created all the way back at last Christmas, if you can believe it. They sat around in a little porcelain sugar dish on my workbench for months waiting for their moment in the spotlight. Eventually, they were joined by the vintage floral cameos, sparkly black druzy and silver moth, but it wasn't until I got my kiln and started enameling that everything came together–with color! Want to know my favorite bits? I love the amber coloring of the enamel on a couple of the hand-stamped connector pieces (also on the leaves of these earrings not shown). My daughter said that it reminded her of Hogwarts so that inspired a Harry Potter bracelet I made for her that same day. And I also adore those quartz crystal beads; They're like captured, crystallized moonlight which is perfect for the title of the piece: The Garden at Midnight. Oh, the leaf earrings? Those were one of the first pieces I fired in the kiln and I must have had autumn on the brain when I made them. They're actually more iridescent in person.
Both will be in the shop sometime tomorrow.