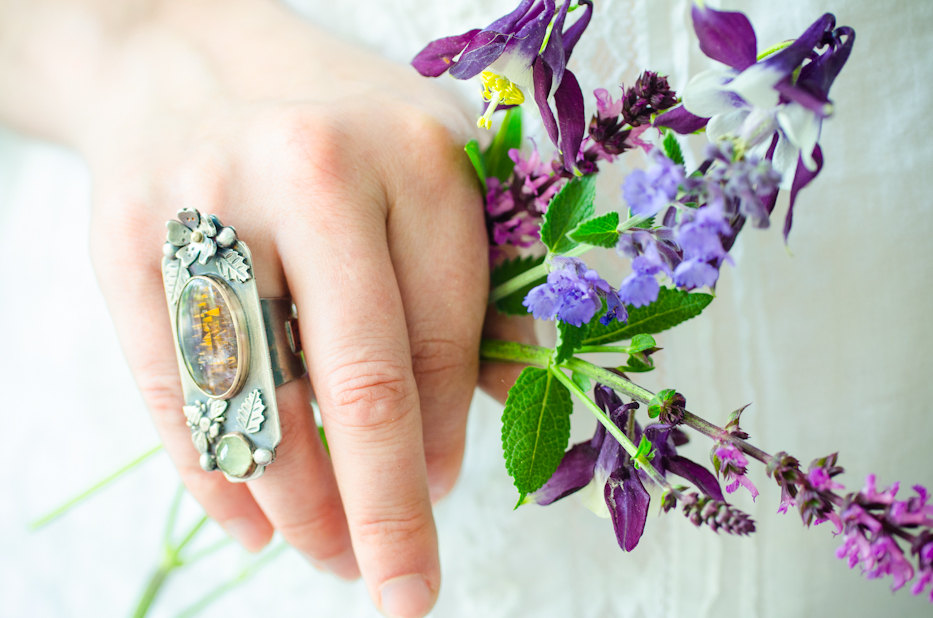 I had so much fun making this ring!
It's composed of hefty 18 gauge sterling, fine silver, 14kt gold fill, solid 14kt gold and copper along with amethyst (with golden sagenite inclusions) and prehnite.
Funny how the thing I love most isn't the gemstones, wild blossom or even the tiny bee. Would you believe it's the simple copper embellishment on the back? Copper is one of my favorite metals, more so than even sterling, and I think it adds even more to the garden-y flavor of the piece since copper is used so often in gardens as plant markers and adornments. Sized 5.5-6.5.
I did take photos with my iPhone of it's construction to share here, but accidentally deleted those files. So, next time then.
(Please contact me for price/availability.) I hope you like it!