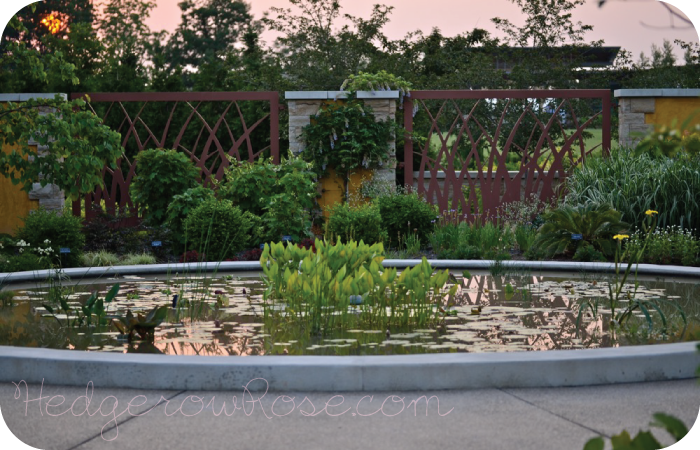 Yesterday evening my husband and I were delighted to finally visit the H.O. Smith Botanic Gardens at The Arboretum at Penn State. This garden recently completed Phase 1 of construction and currently contains over 17,000 individual plants representing over 700 species, but since we knew we only had about 1hr at best to walk around as the sun was setting when we arrived, we made a bee-line right for the Rose and Fragrance Garden, as, of course, that was the garden I most wanted to see. As the name suggests, this garden was simply overflowing with roses: some climbing trellises, masonry walls, and pillars, billowing over paths and tucked into corners. Vibrant clematis joined them on the biggest tutuers I've ever seen, and everything was underplanted with all manner of fragrant herbs. Meandering paths wound throughout the garden allowing you to get up close and personal with every plant and there was strategic seating for those who just want to just pause and take it all in. It was enchanting, and I put together a short slideshow of some of the plants we saw during our too short visit. Enjoy!
[portfolio_slideshow]
As we were walking back to the car, we popped over to the Pollinators Garden which was filled with all manner of flowering native plants. I will definitely be back in a couple of weeks when they bloom because it will be amazing!