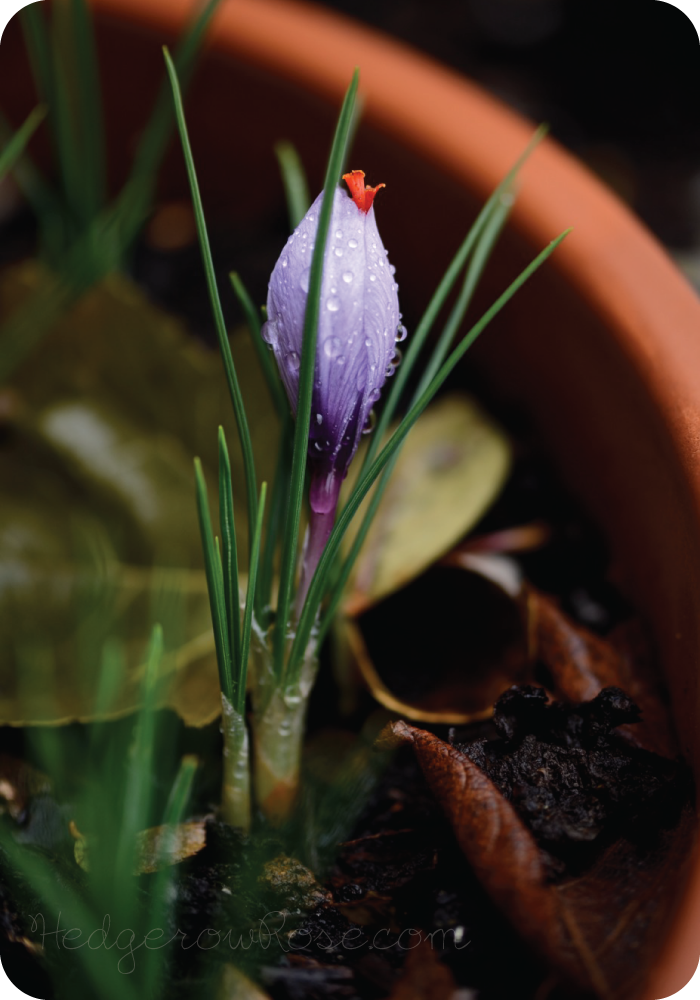 Crocus sativus
There are times when I feel my love of gardening stretches my family's patience a bit thin. Yesterday was one of those days. As we were all trooping out to the car to go get lunch, everybody starving and cranky, I passed my container of Crocus sativus and seeing that one was in bloom, literally dropped everything and shouted, "WAIT!!" My poor husband and daughter sat in the car while I ran back inside, grabbed my snippers so I could harvest the styles (or stigmas–the female part of the flower) and take a photo to share with you fine people. Have you ever tried taking a macro photo when 4 very hungry, very cross eyes are impatiently boring into your back? It isn't easy. But the Crocus sativus has a very short bloom time (we're talking just a few hours) and the styles begin to lose their flavor once the petals wither and drop. This is the most expensive spice in the world. I wasn't taking any chances!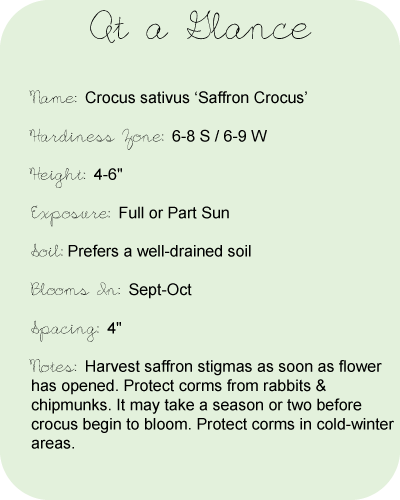 Tips for growing Crocus sativus and harvesting the styles for saffron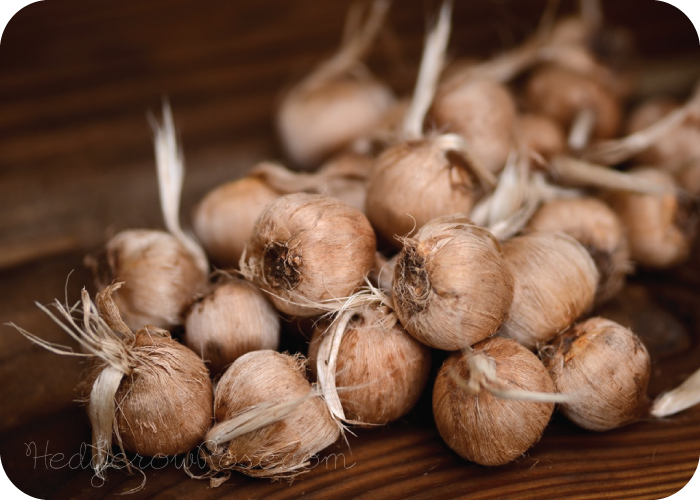 The Crocus sativus is actually pretty easy to grow. I didn't even expect to get blooms this season, so I was pleasantly surprised when a few pretty purple blossoms popped up. I planted  my corms in two different containers and am going to experiment by bringing one of these containers indoors and leaving the other in a protected location outdoors this winter.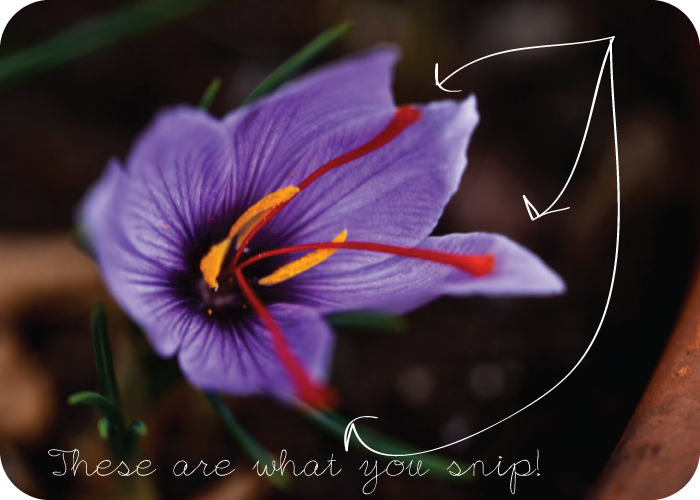 When your saffron crocus opens up, take a tiny pair of scissors (I used my embroidery scissors) and snip these red-orange styles off at the base. Dry the styles (sometimes referred to as saffron "threads") in a warm, dry location (mine took only a few hours to dry) and then place them in a spice container keeping your saffron away from heat and sunlight.
I purchased my Crocus sativus 'Saffron Crocus' from White Flower Farm, and I noticed that at present they are sold out which is not surprising since the autumn growing season is already almost over. But I did a search and saw that a seller on Amazon has them, too. Each Crocus sativus blossom will produce only 3 stigmas, so you can see why they are the most labor-intensive and expensive spice in the world. In fact, it would take 75,000 flowers (225,000 stigmas) to equal just 1 pound of saffron. Since it's so easy to grow and collect yourself, I wonder why I didn't do this a long time ago.
EDIT: As promised, here is an update: We harvested lots of stigmas last fall–I want to say that each corm gave us a blossom if I remember correctly–and had a nice little pile of saffron threads stored up. Many of the corms left outdoors over winter were chomped on by the chipmunks but I was just in the garden today (mid October) and surprisingly saw that there are a bunch of crocus leaves coming up now from the ones they left alone. The corms that I brought inside and replanted have not yet come up. This was a fun experiment, and I hope this post helps some of you if you're considering trying them out for yourself! (And if you do, please let us know how you make out.)