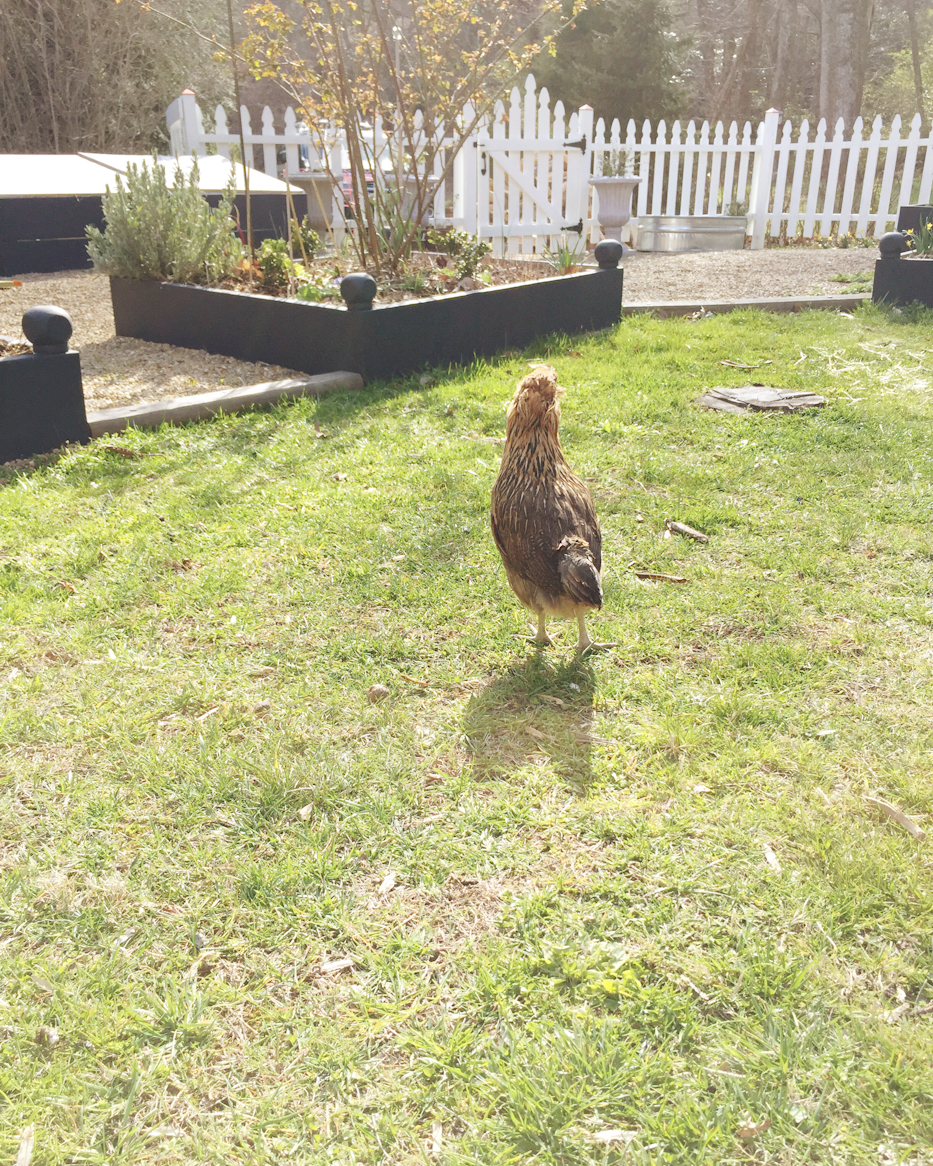 Hello and happy spring! It's been a while, but remember I mentioned back in January we were working on our kitchen garden? Well, we've been able to make a bit of progress on that. But first, a little background on how this all began…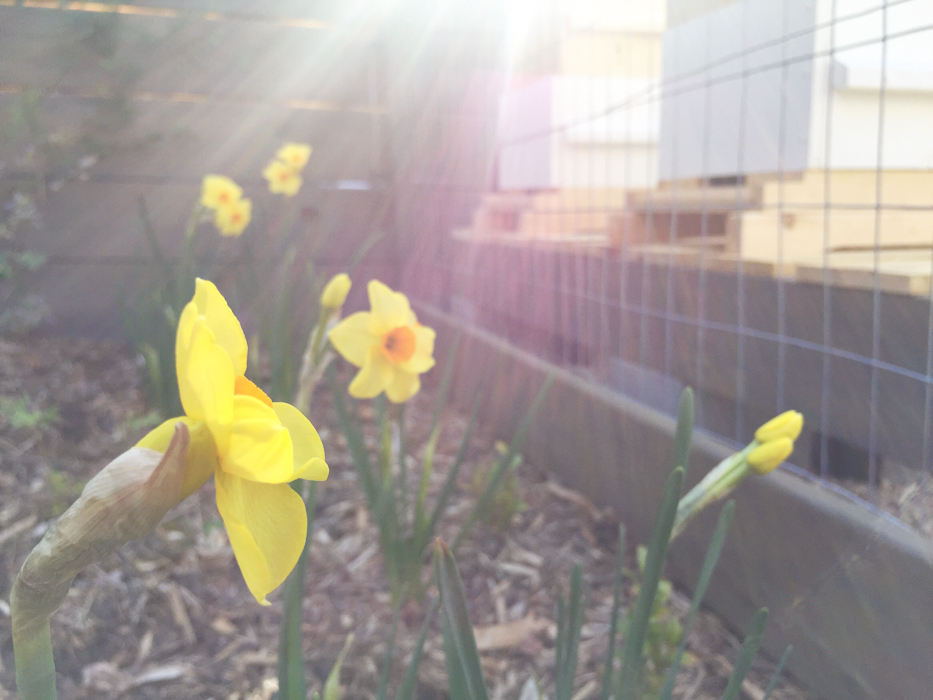 Sometime last autumn, I was reviewing receipts, frustrated about the cost of food we could grow ourselves. I'm like a cranky old bitty when I'm at the grocery store, complaining about the price of, say, mushrooms or eggs or whatever. It PAINS ME to spend so much money on produce. So, I said to the Mister, I know we have so many other things going on in our life, and dozens of projects to fix up this house, but we are already almost 2 years in and need to prioritize getting started on a kitchen garden. He was already in this mindset so it wasn't a hard sell.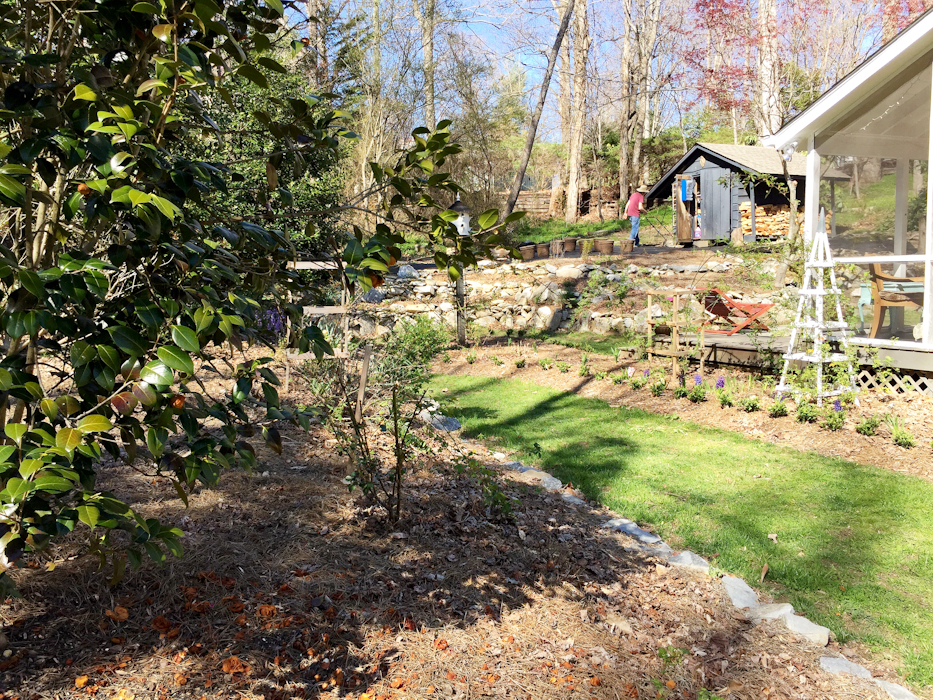 The thing is, and I've talked about this before, but this yard doesn't exactly lend itself to growing edibles. It's a forest, for a start, with shade, uneven terrain and lots of tree roots. Over the past two years, we managed to carve out space in the flattest, sunniest section–I guess you could call it a courtyard garden–which we spent most of the winter working on enclosing with fence to contain chickens and bee hives. It was important that we fence in the area for many reasons, namely to protect them from wild animals and neighborhood dogs, but our township also requires it for the chickens.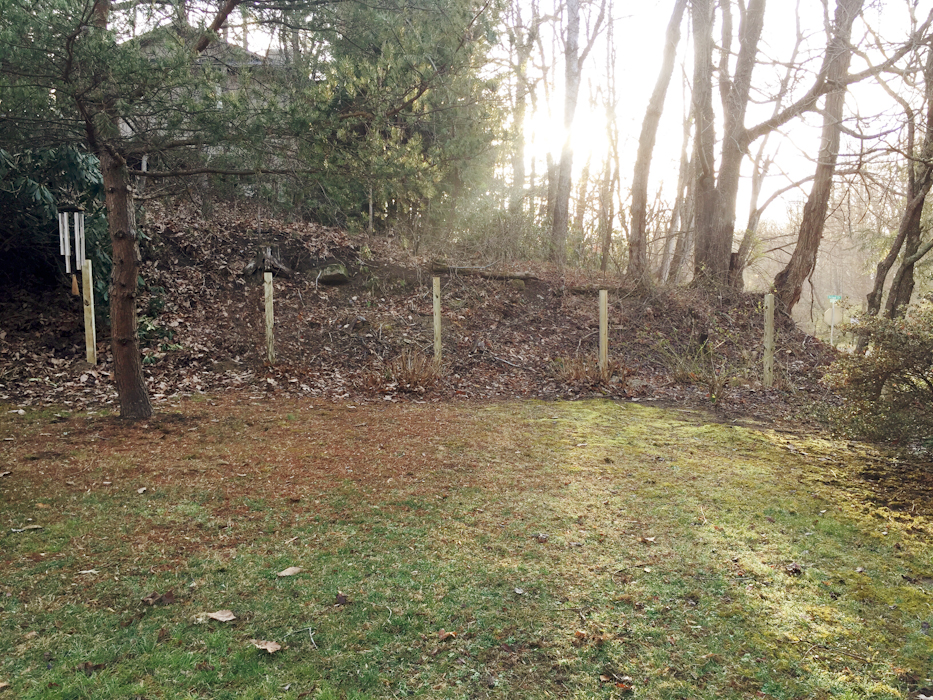 The picket fence part we completed earlier autumn, but the rest of it was going to be the simple "farm fence" I mentioned back in January. That's great and all, but first we had to chainsaw our way through brush and suchlike to even make room for the posts.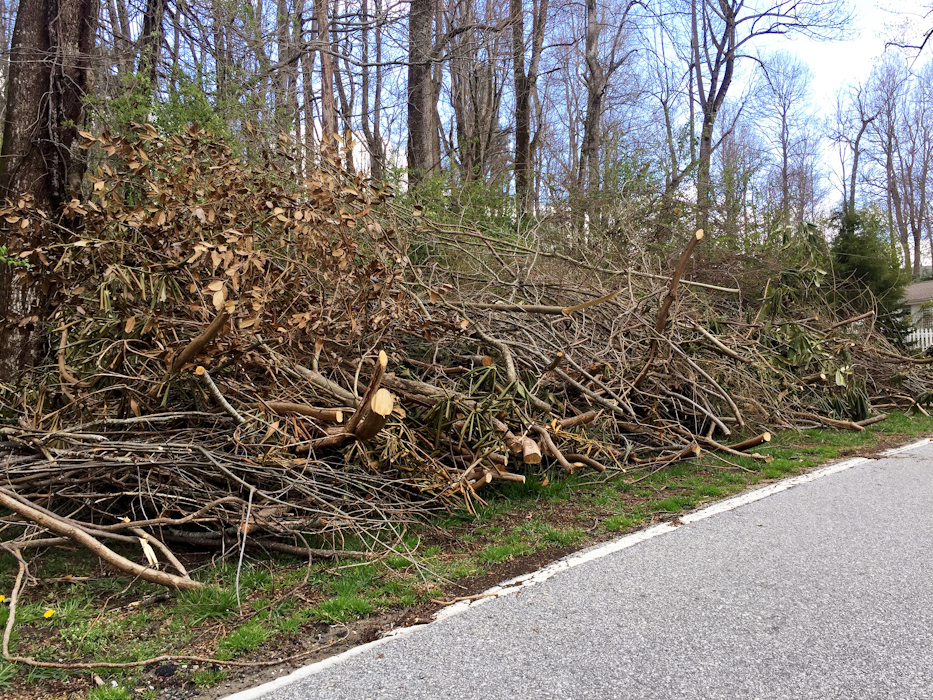 This much brush. Yikes.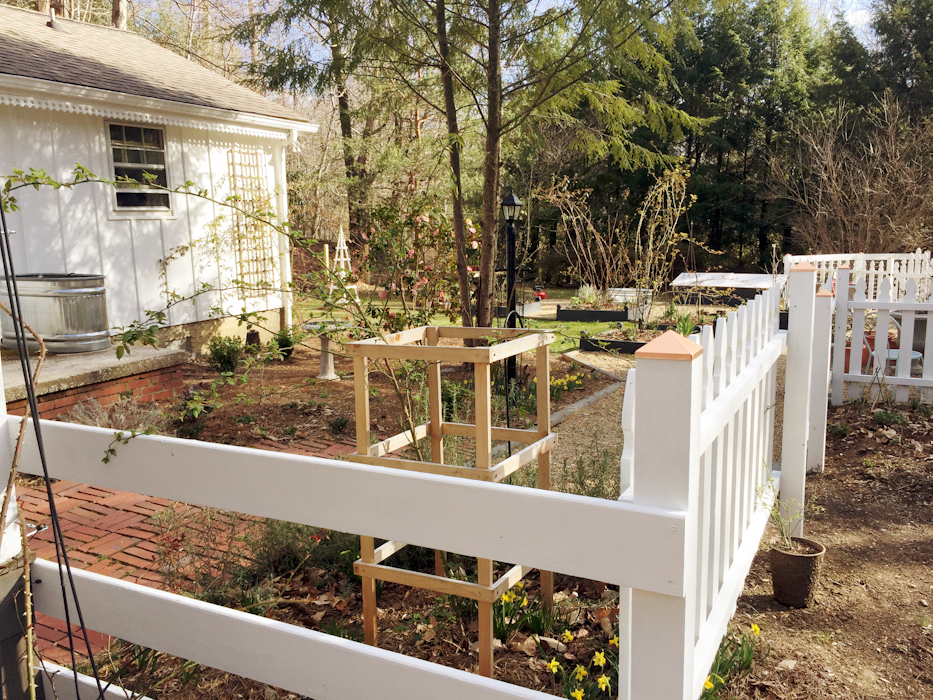 Gates and squaring off and adding hardware cloth to the base of the fence line also needed to be done. I could use a break from visits to Home Depot for a while!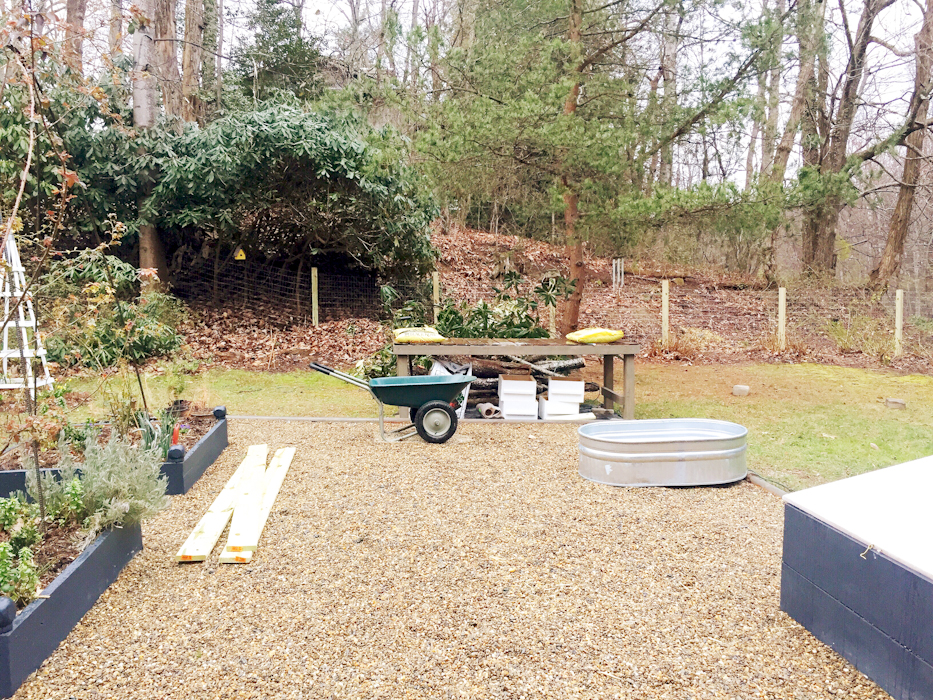 Work in progress. You can just barely see the wire mesh we're using to fill in between the posts (and laterals that aren't finished yet.) This was once a wall of green, but don't worry, the rhodies will grow back and fill that all in again.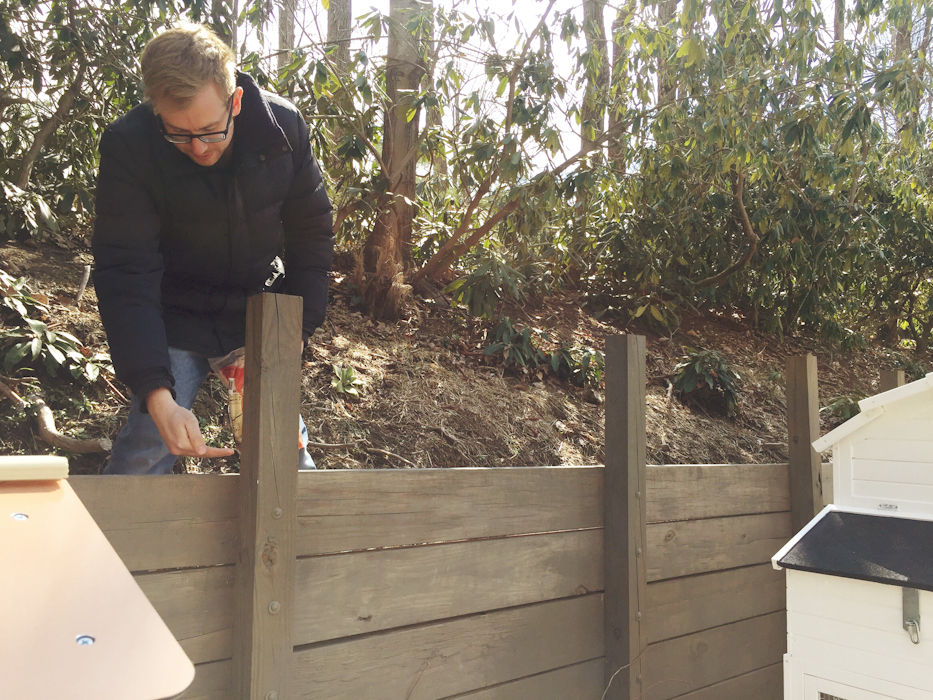 Once the outer fence was in place, we installed the coop, hives, several gates and also electric fencing on the interior fence and retaining wall.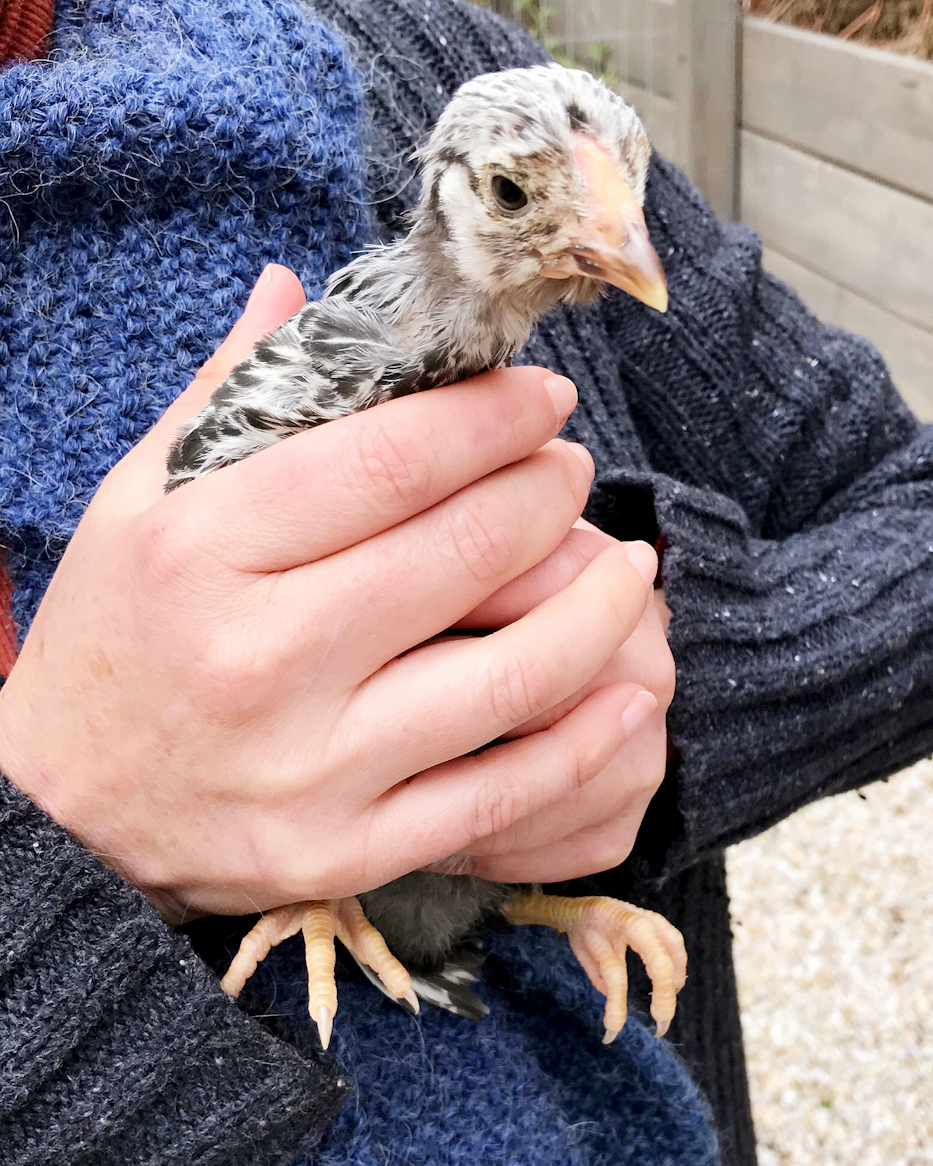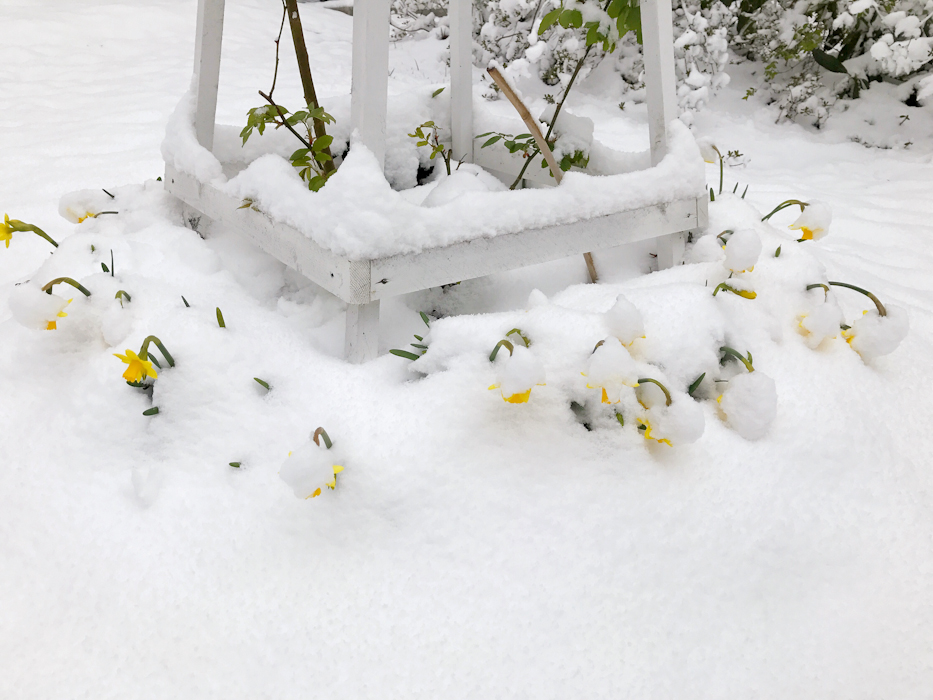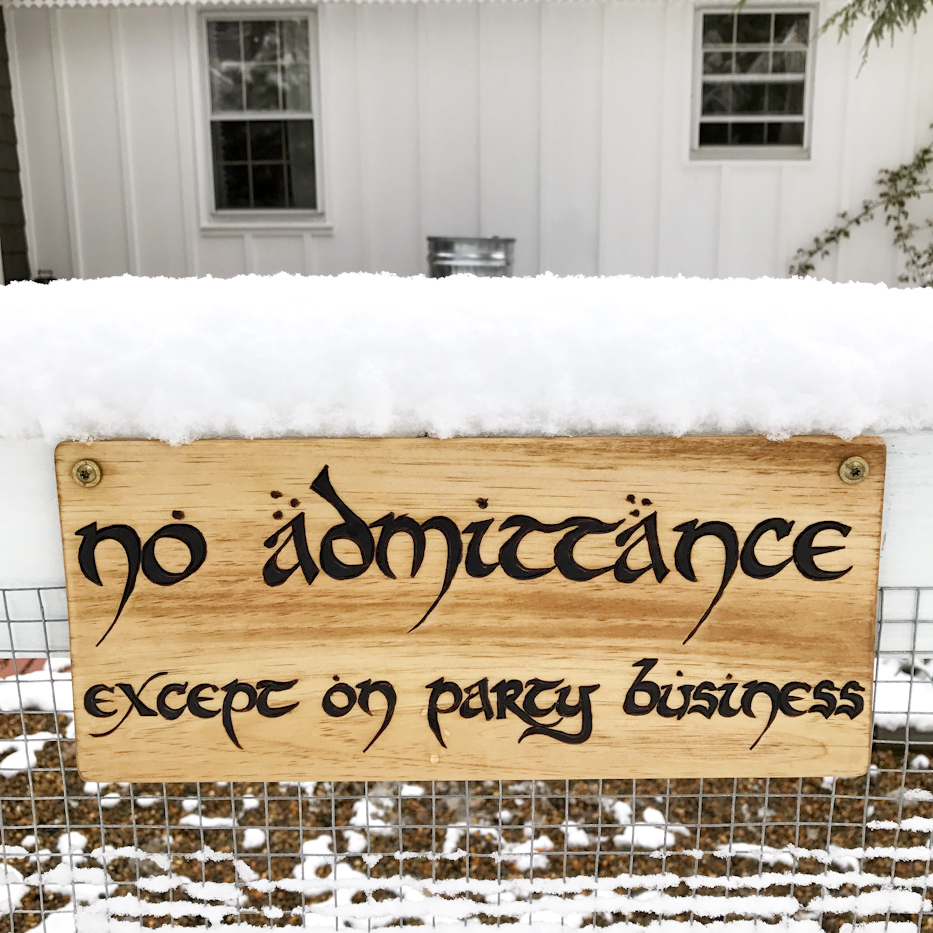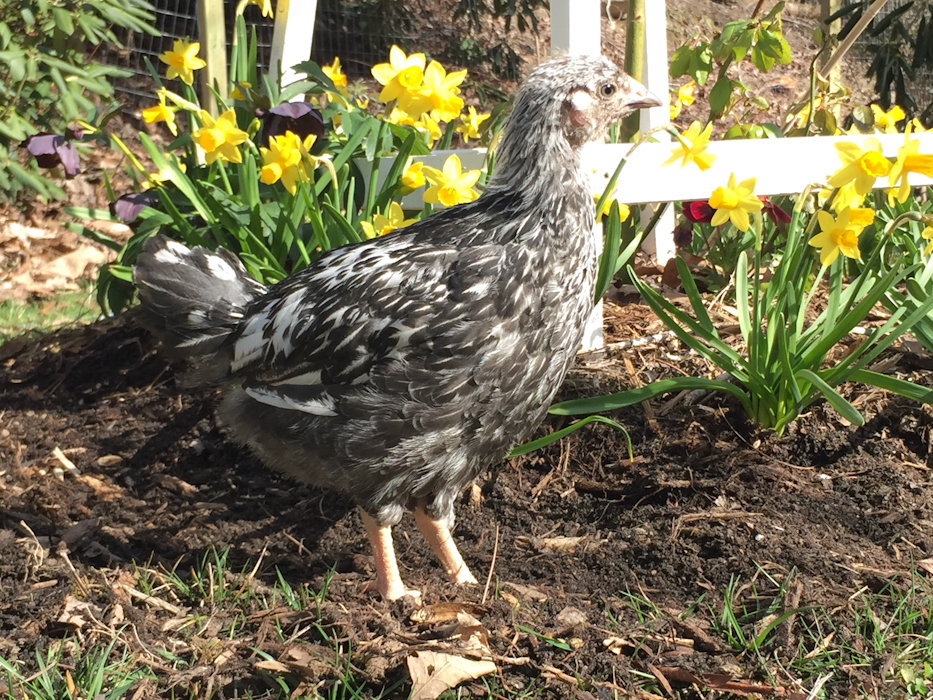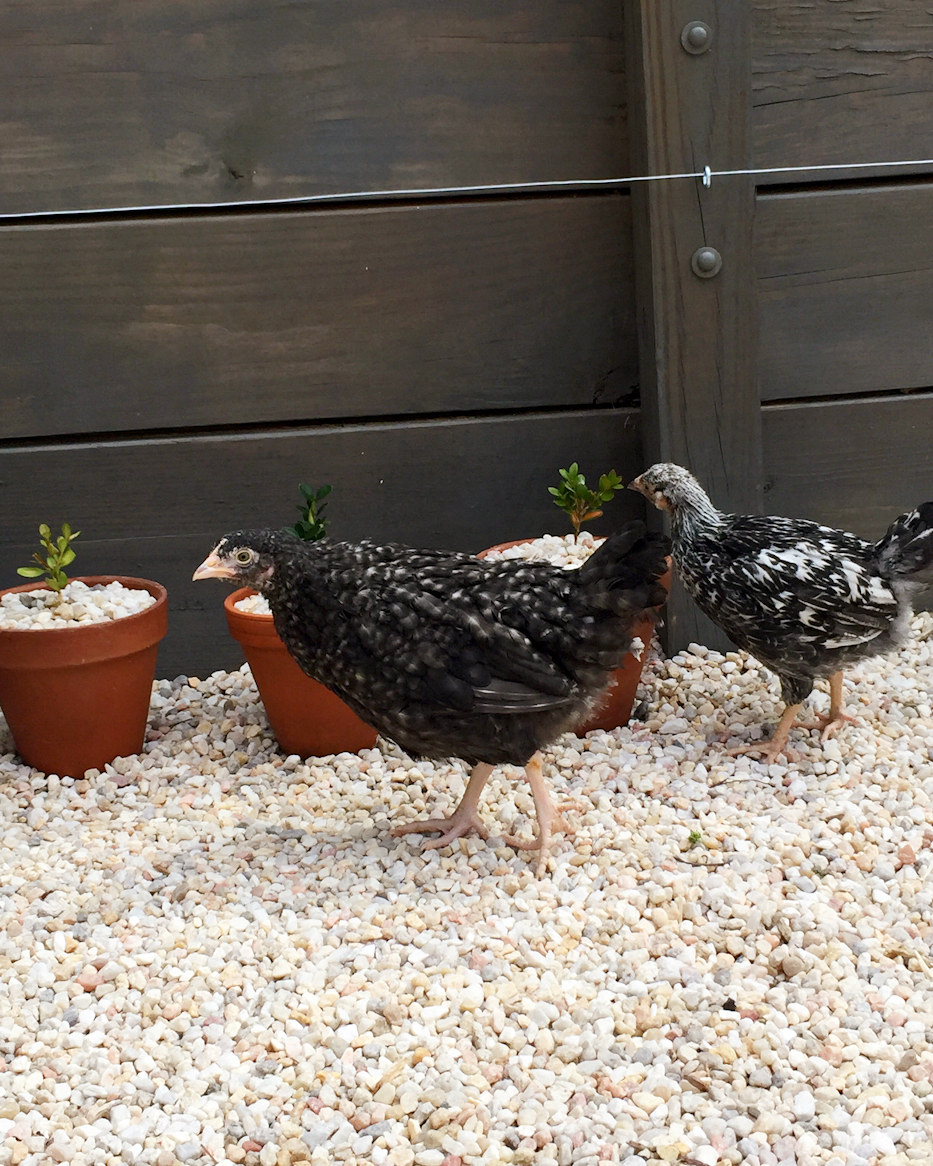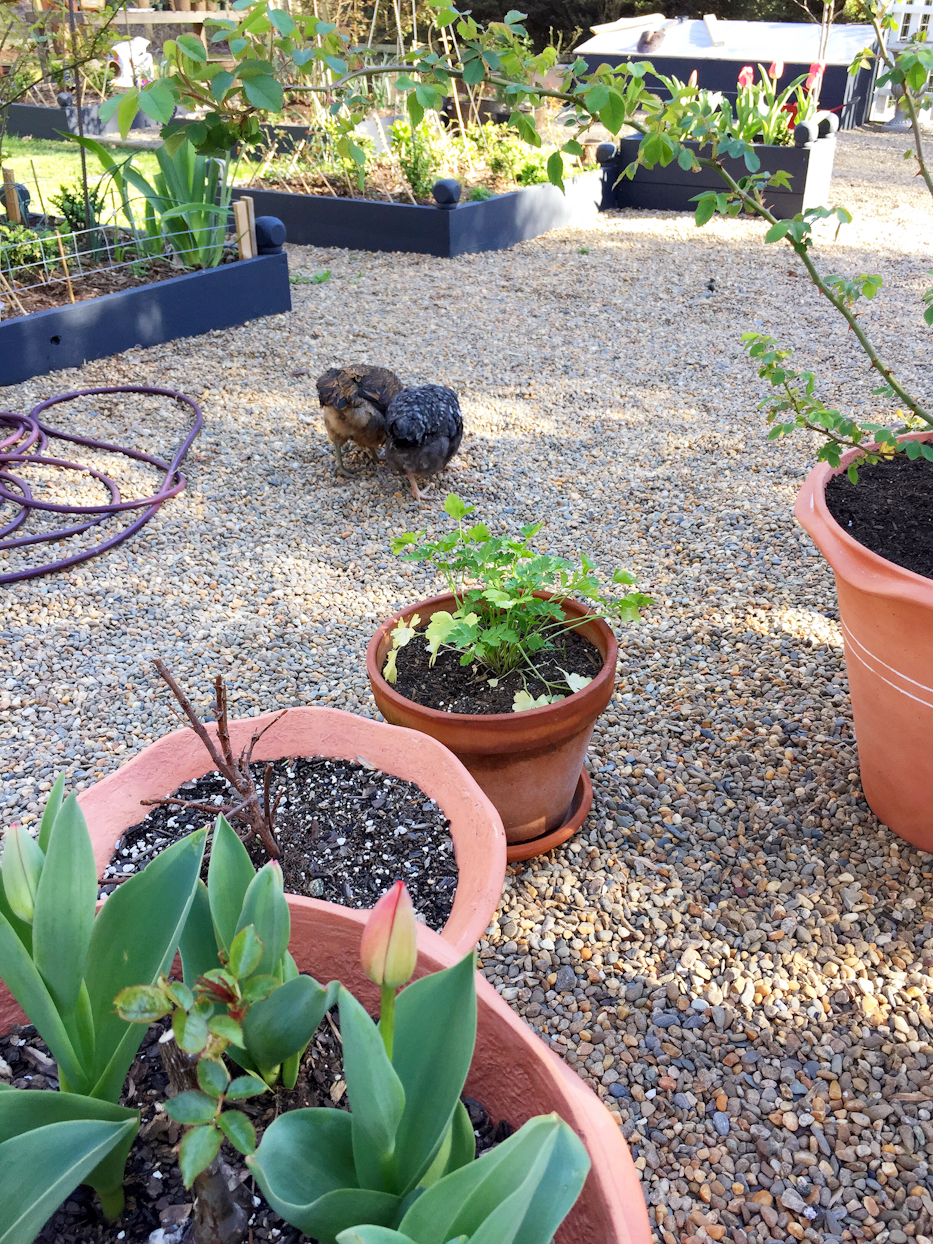 The chickens arrived in March, literally the same weekend that winter decided to finally show up in a big way. So, that was interesting, introducing very young pullets when temps dipped into the low teens and snow was piling up. They're settling in nicely now and we just adore them even though they are the naughtiest as all chickens are. Their names are: Maple, Cocoa and Bonbon. Our township allows up to four hens so there is room for one more, but what I really want is ducks. (Don't tell Jesse I said that. I've been "cut off" from bringing in additional animals.)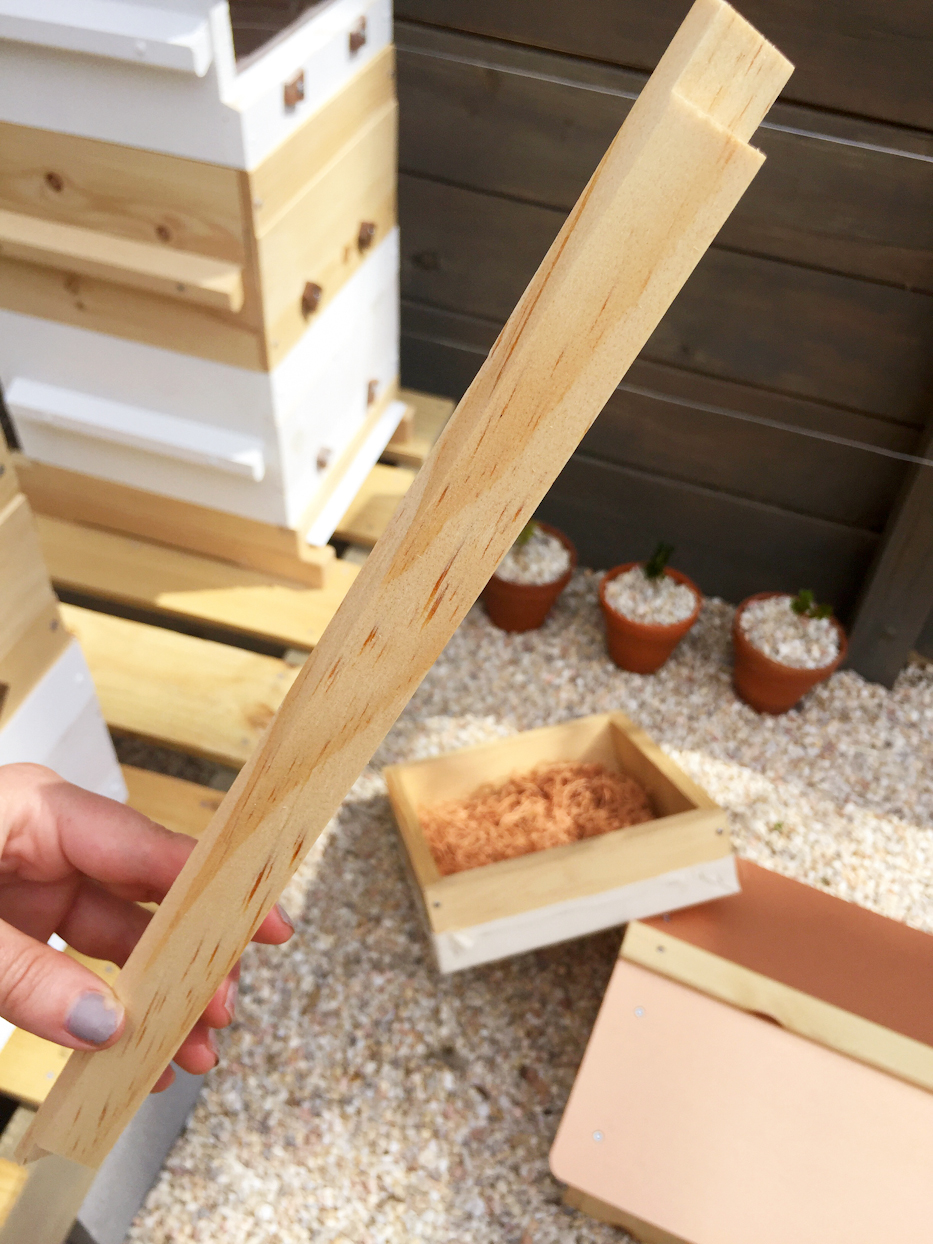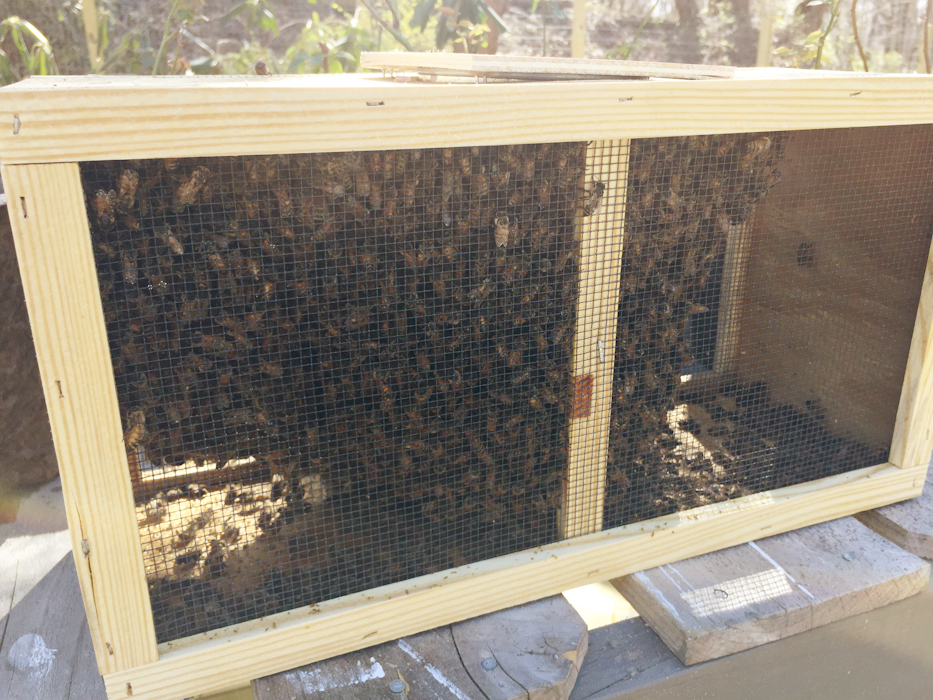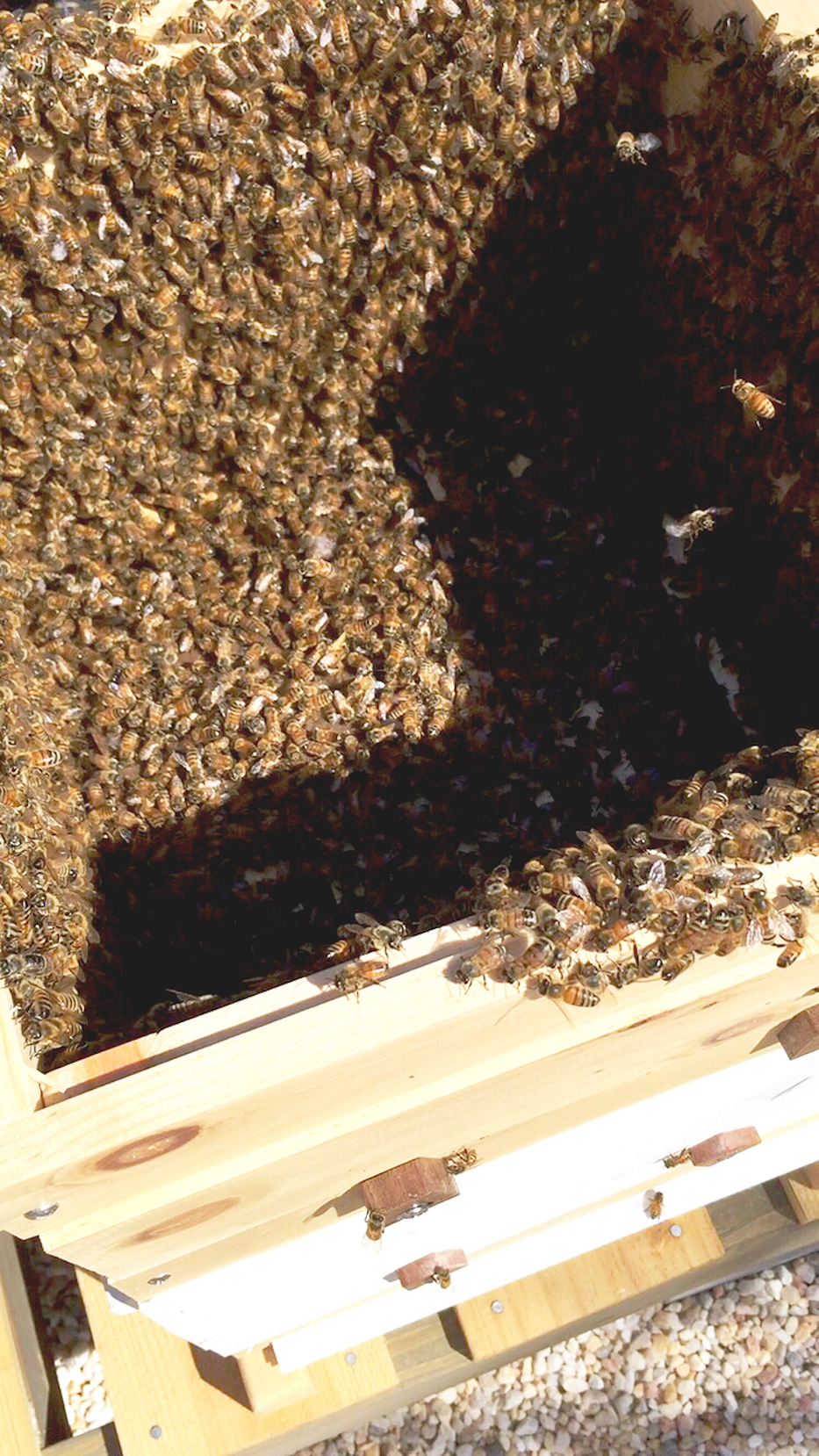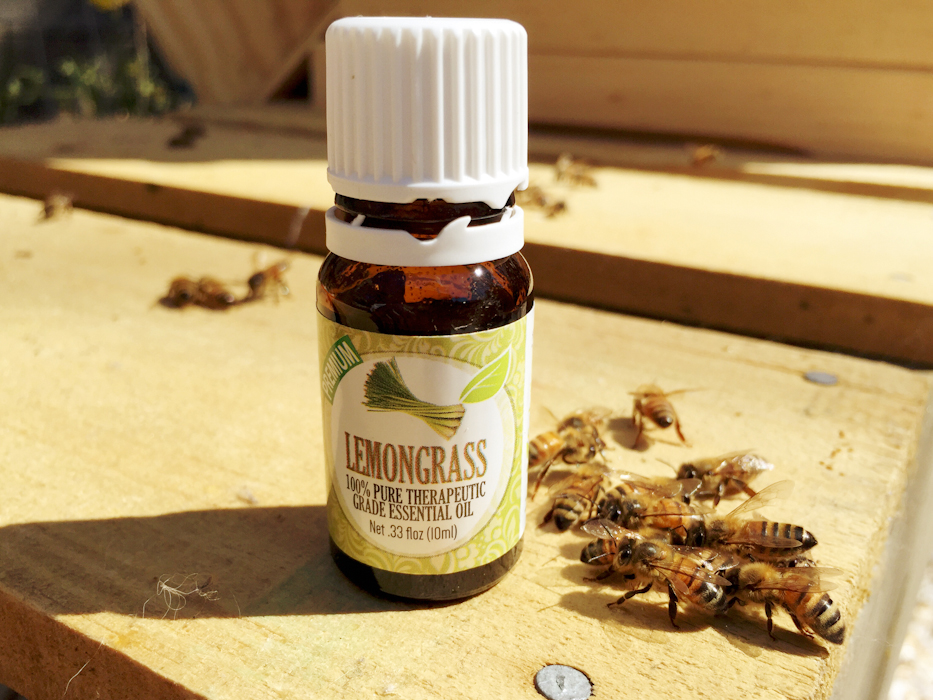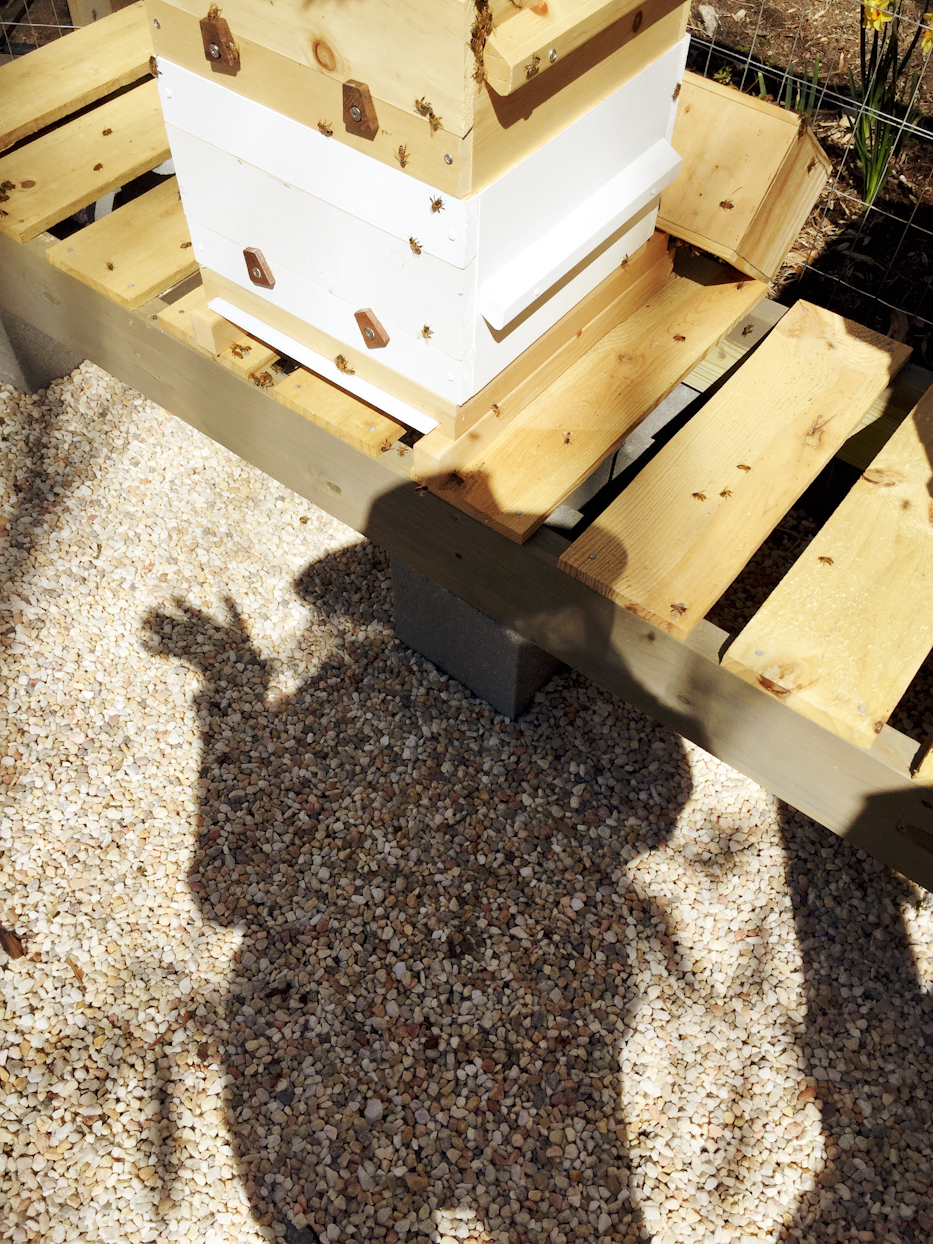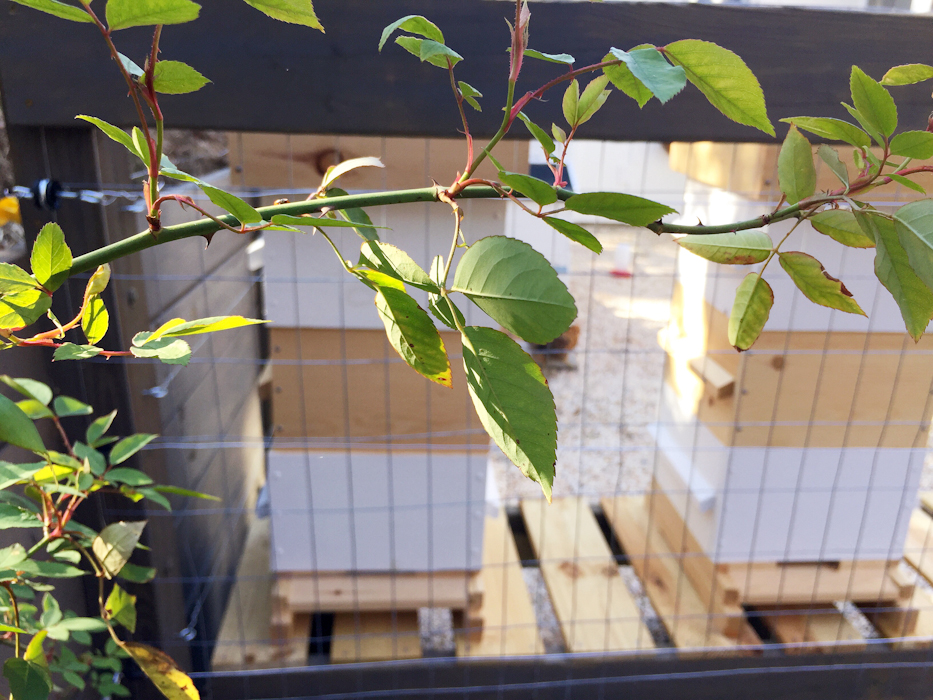 A couple of weeks later, the bees arrived. All I have to say is, WOW! Installing them into their new homes was insanely awesome and I am officially hooked. If you're new to this blog and wondering, "The heck? Did she just go out and buy bees on a whim?" it wasn't like that. The bees have been a plan of mine for years. I did go to beekeeping school but I also read a ton of books and articles, watch videos, am a member of our local society and continue to self-educate as much as possible. I know a lot can go wrong, especially for a beginner, but I'm going to do everything I can to give them their best shot at doing well here. In case you're interested, these are Warré hives. Gosh, there is so much to say about my hive choice I think I need a separate post for that. I do plan on getting Langstroth hives as well so I can make comparisons and see which I prefer. I'm looking at beekeeping as a life-long adventure so I'm not rushing too fast into having a large apiary. If anyone has questions about any of this, please do ask away!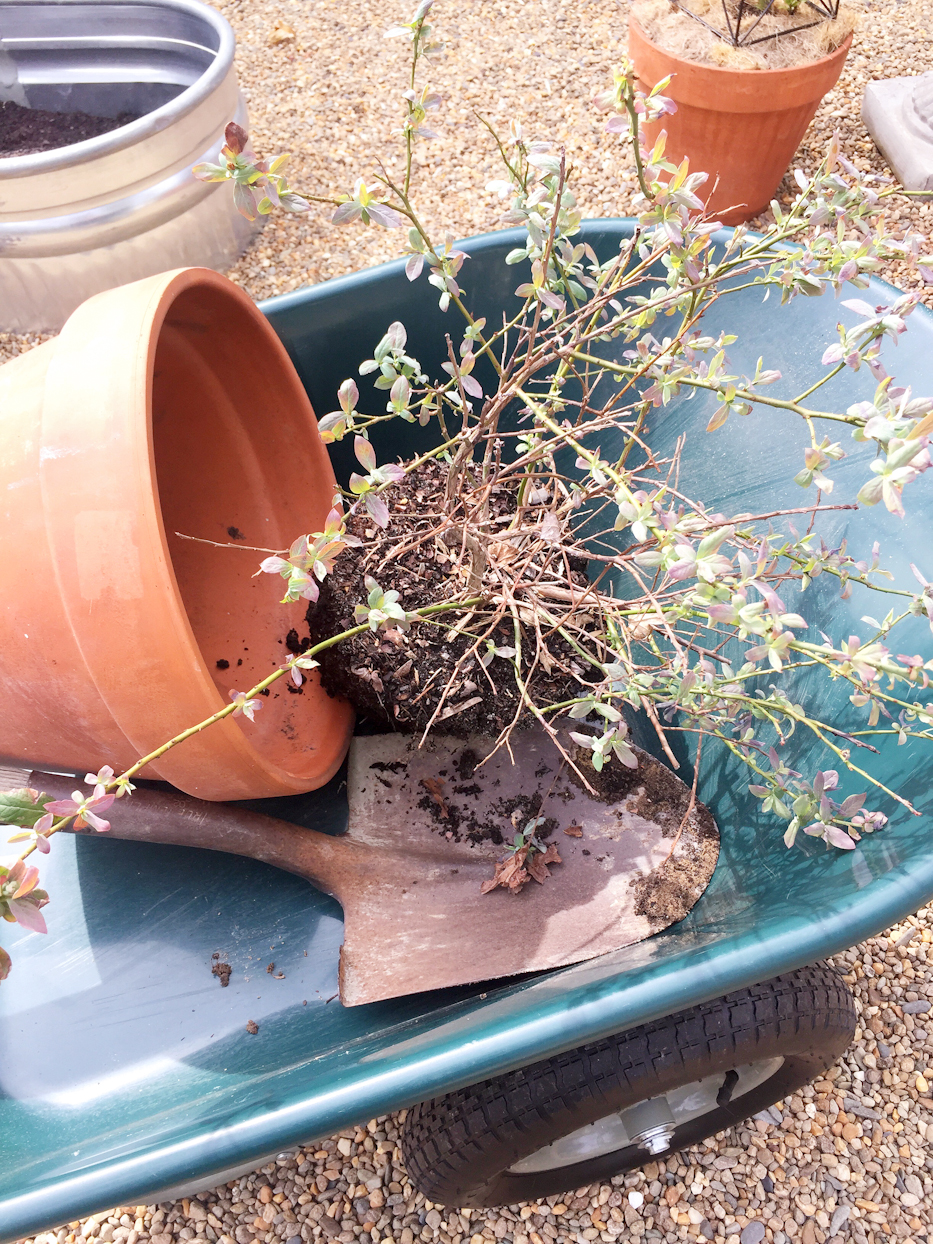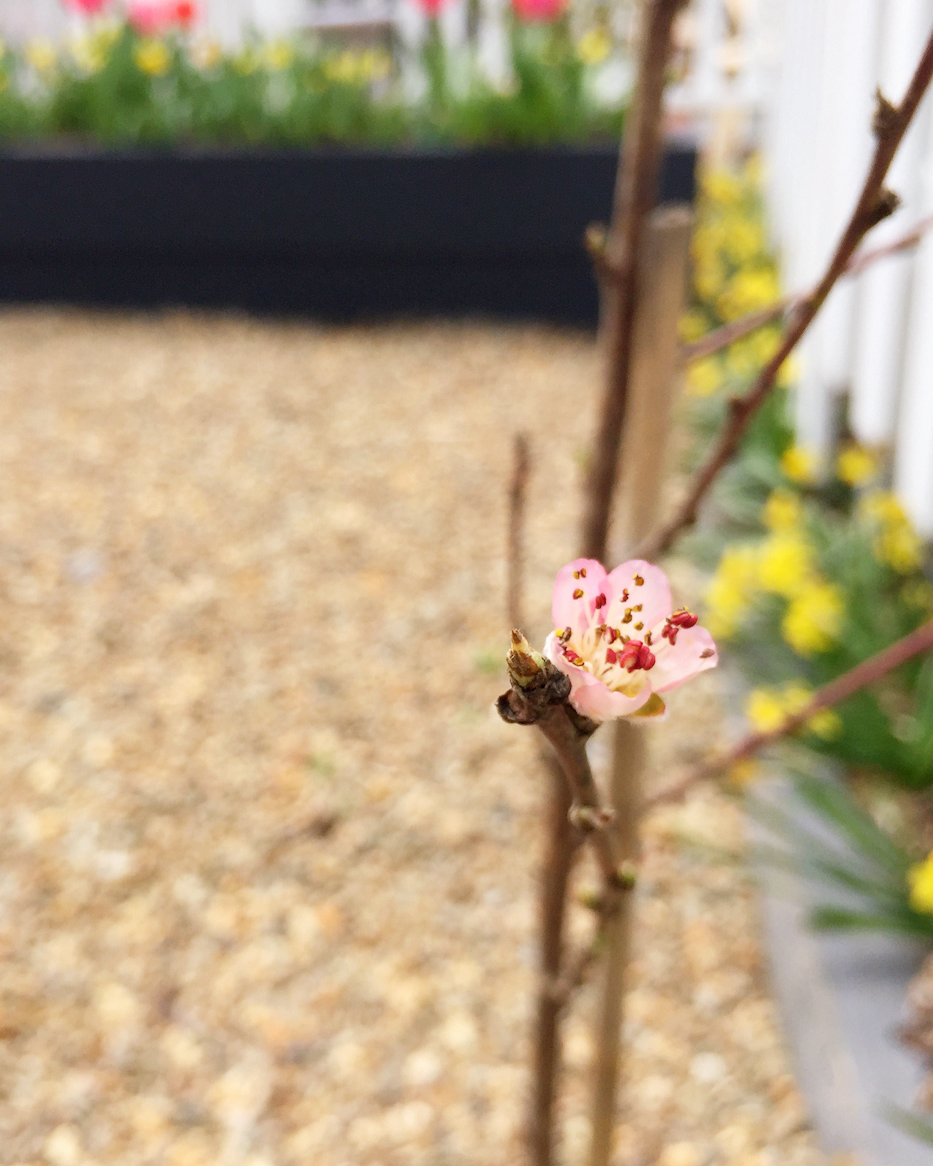 When making our plans for a kitchen garden, we talked about how much we could squeeze into this smaller footprint (with poor soil, mind) that would have good cost effectiveness. In other words, I'm not going to give inexpensive cabbage real estate but I am going to put in an asparagus bed. We realize that we will probably never be "off the grid" as far as food production goes, but it would be nice if several years from now we're not visiting the grocery store as often. Berries and fruit trees were first up on my list of plants to add because they generally take a little longer to mature.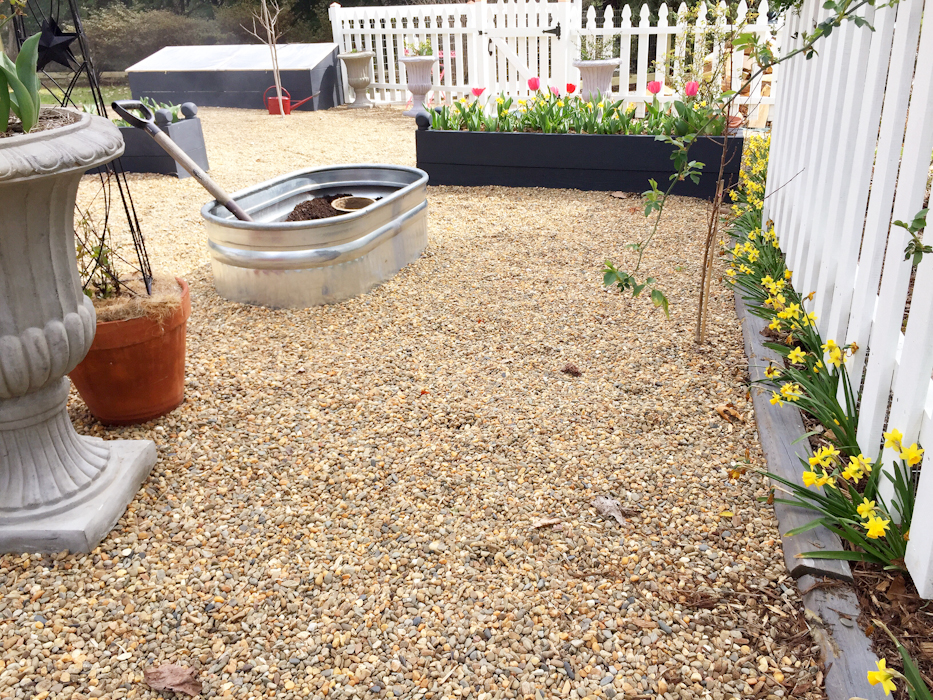 We selected dwarf fruit trees that I could loosely espalier against the picket fence. See how tiny they are? It will be years before we can harvest but someday, I'll be thanking my past self for planting them! The galvanized tubs in the courtyard garden will contain plants like peppers and bush beans…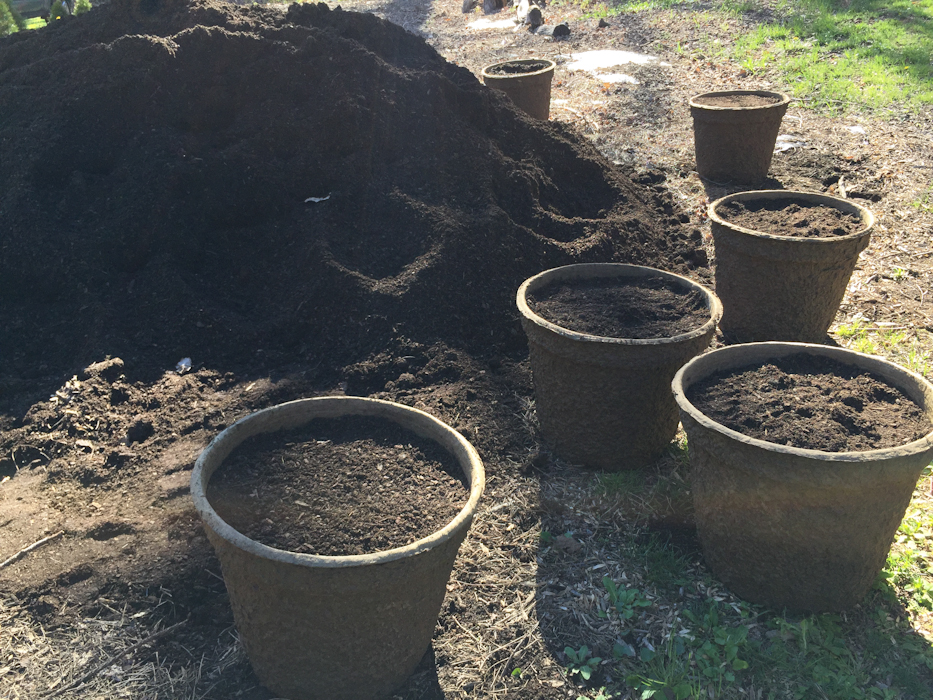 …but I also purchased large recycled paper pots to grow other edible annuals in. Here they are getting filled with a compost-based planting mix….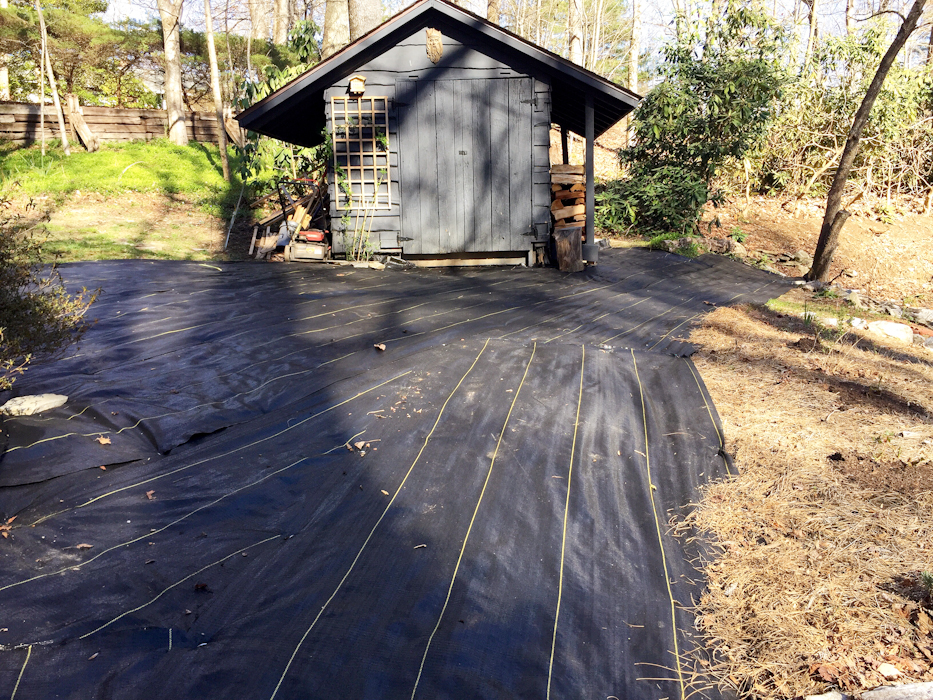 …and we made room for them in the upper garden. This area seen above is next on our list of garden to tackle! Remember what it used to look like? Horrors! The plan is to put the asparagus bed up here, put in a path that leads through to the other side of the garden, install a privacy fence surround, build steps through the rockery, put in a rain barrel, build another storage area next to the shed and then mulch everything out. You know, not much. 😉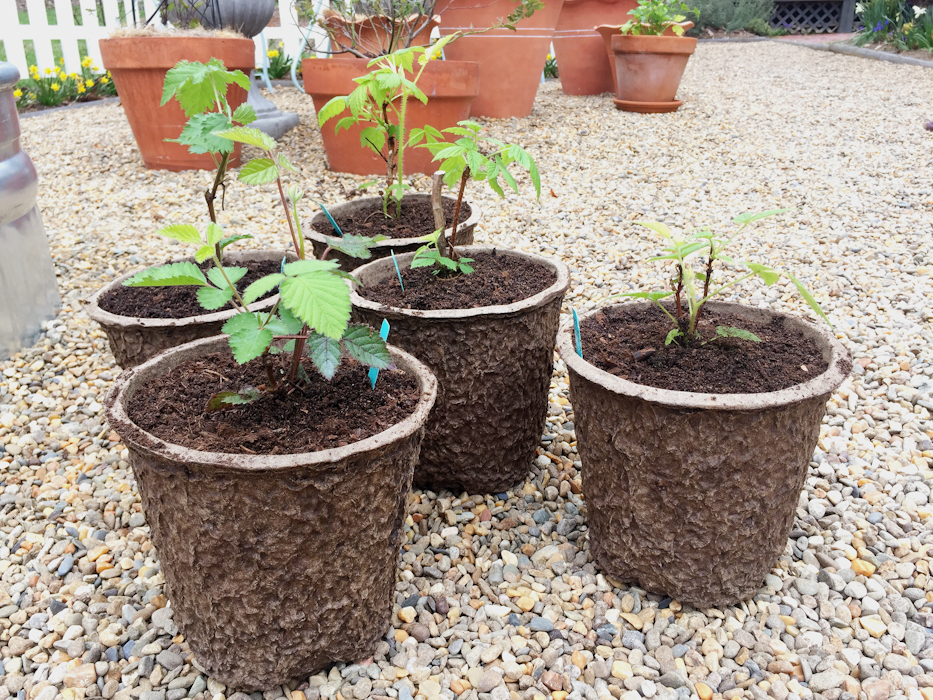 I also want to put in a dedicated raspberry bed but in the meantime, they're going into pots. They're still so small, anyways! Are you curious what we have so far? I made a list of what we've currently installed (or have seeds/reservations for) and the pink font indicates what we still need. Here it is:
OUR KITCHEN GARDEN (AS OF MARCH 2017) & A WISHLIST
FRUITS
(1) CHERRY DWARF, 2015, STELLA
(1) FIG, 2013, VIOLETTE DE BORDEAUX
(1) MEYER LEMON, 2016
(1) KEY LIME, 2016
(1) PEACH DWARF, 2017, ELBERTA
(1) PLUM DWARF, 2017, SANTA ROSA
(1) PLUM DWARF, 2017, DAMSON
(6) MARA DE BOIS STRAWBERRIES, 2016
(2) RANDOM RASPBERRIES, 2016, NO IDEA THE VARIETY
(1) RASPBERRY, 2017, CAROLINE
(1) RASPBERRY, 2017, DORMAN RED
(1) RASPBERRY, 2017, DOUBLE GOLD
(1) RASPBERRY, 2017, CRIMSON NIGHT
(1) RASPBERRY, 2017, HERITAGE
(1) BLACKBERRY, 2017, PRIME ARK TRAVELER
(1) BLACKBERRY, 2017, OSAGE
(1) RANDOM BLUEBERRY, 2016, NO IDEA THE VARIETY
(1) DWARF BLUEBERRY, 2016,
(1) BLUEBERRY, RABBITEYE, 2017, TIFFBLUE
(1) BLUEBERRY, RABBITEYE, 2017, PREMIERE
(1) BLUEBERRY, RABBITEYE, 2017, BRIGHTWELL
(1) BLUEBERRY, RABBITEYE, 2017, POWDERBLUE
(1) BLUEBERRY, RABBITEYE, 2017, VERNON
(1) MORE CHERRY TREE
(1) MORE PEACH TREE
GRAPES
CANTALOUPE
VEGETABLES
(20) ASPARAGUS, 2017, JERSEY
(1) LETTUCE BOX
GREEN BEANS
CUCUMBERS
CARROTS
TOMATOES
PEPPERS
ARTICHOKES
SQUASH
MUSHROOMS: 
SHITAKE, WINECAP, PORTABELLO
HERBS
ROSEMARY
OREGANO
CHIVES
MINT
CALENDULA
LAVENDER
ROSEHIPS AND ROSE PETALS
SCENTED PELARGONIUM
COMFREY
BORAGE
DILL
BASIL
SAGE
CHAMOMILE
CALENDULA
PARSLEY
HONEY & WAX
BEES MARCH 2017, 2 WARRÉ HIVES  /  (2) LANGSTROTH HIVES … ?
(5) BAYBERRY SHRUBS PLANTED 2016
EGGS
(3) HENS MARCH 2017
(2) DUCKS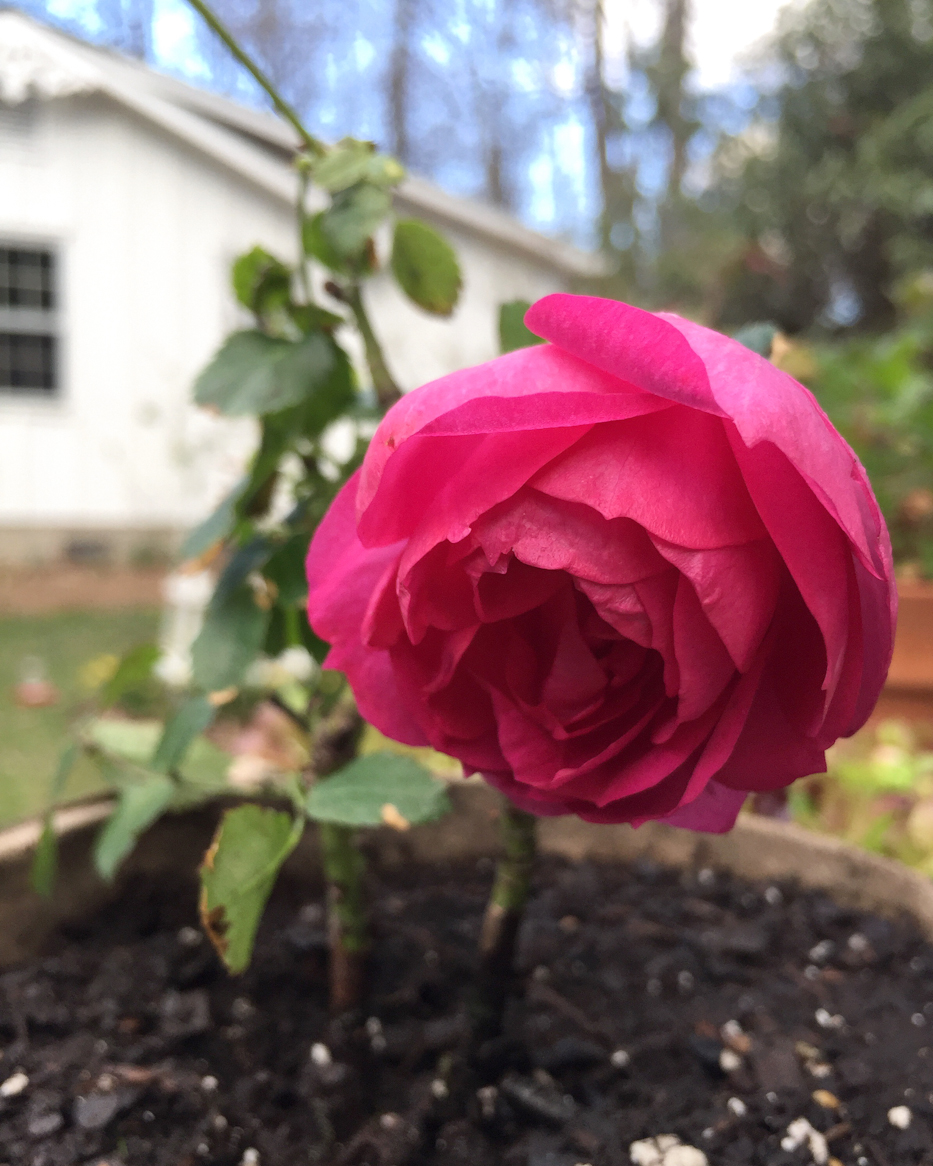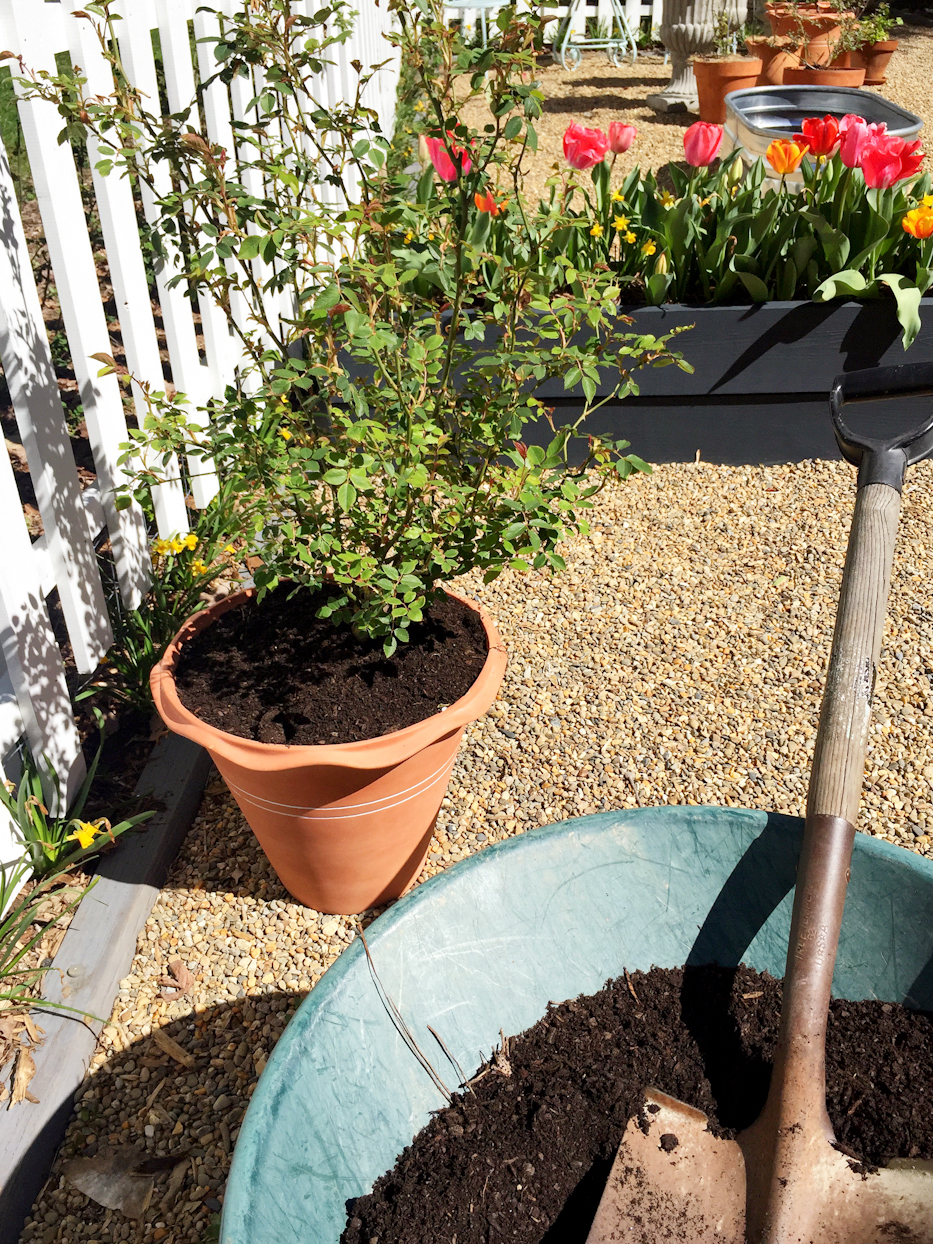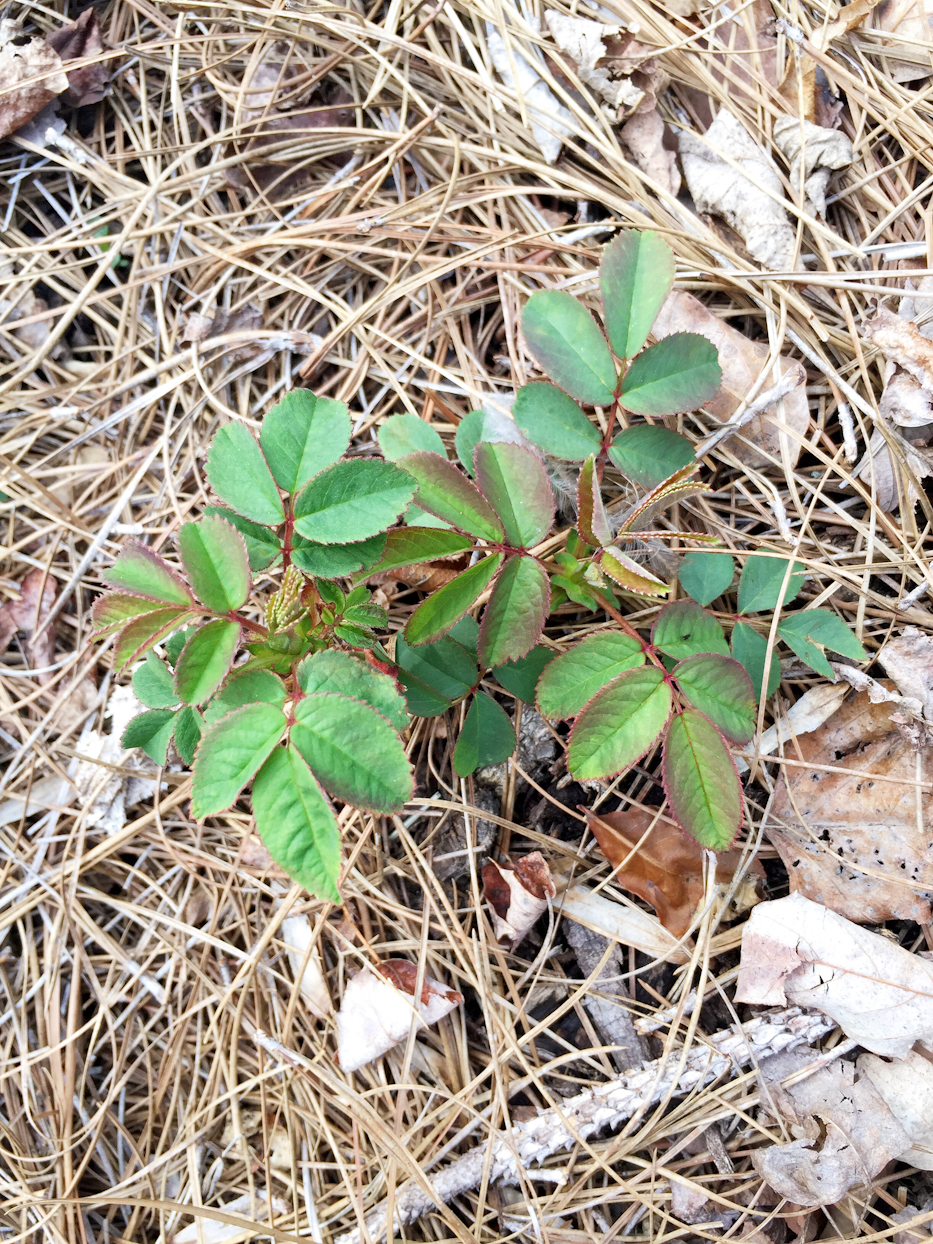 With all this going on, my focus was less on planning new roses than it normally would be during winter. I did manage to add a few new ones like 'Ferdinand Pichard' seen above and I imagine once the kitchen garden planning is complete I'll get back into it. I was scrolling through my photos of the garden from last summer and practically foaming at the mouth looking at pictures of the roses in bloom! I've been topdressing them with compost this week and I hope they do well for us this spring.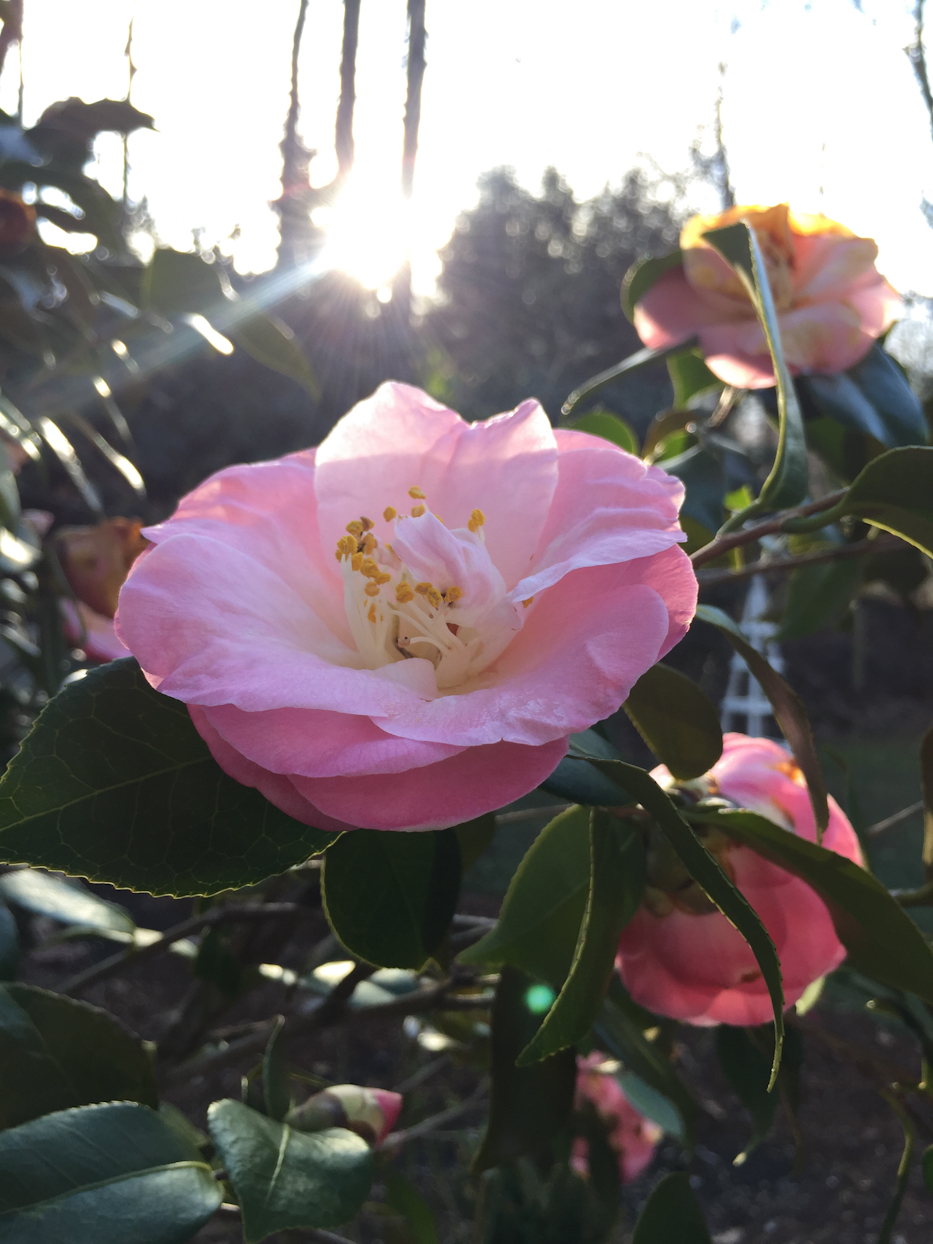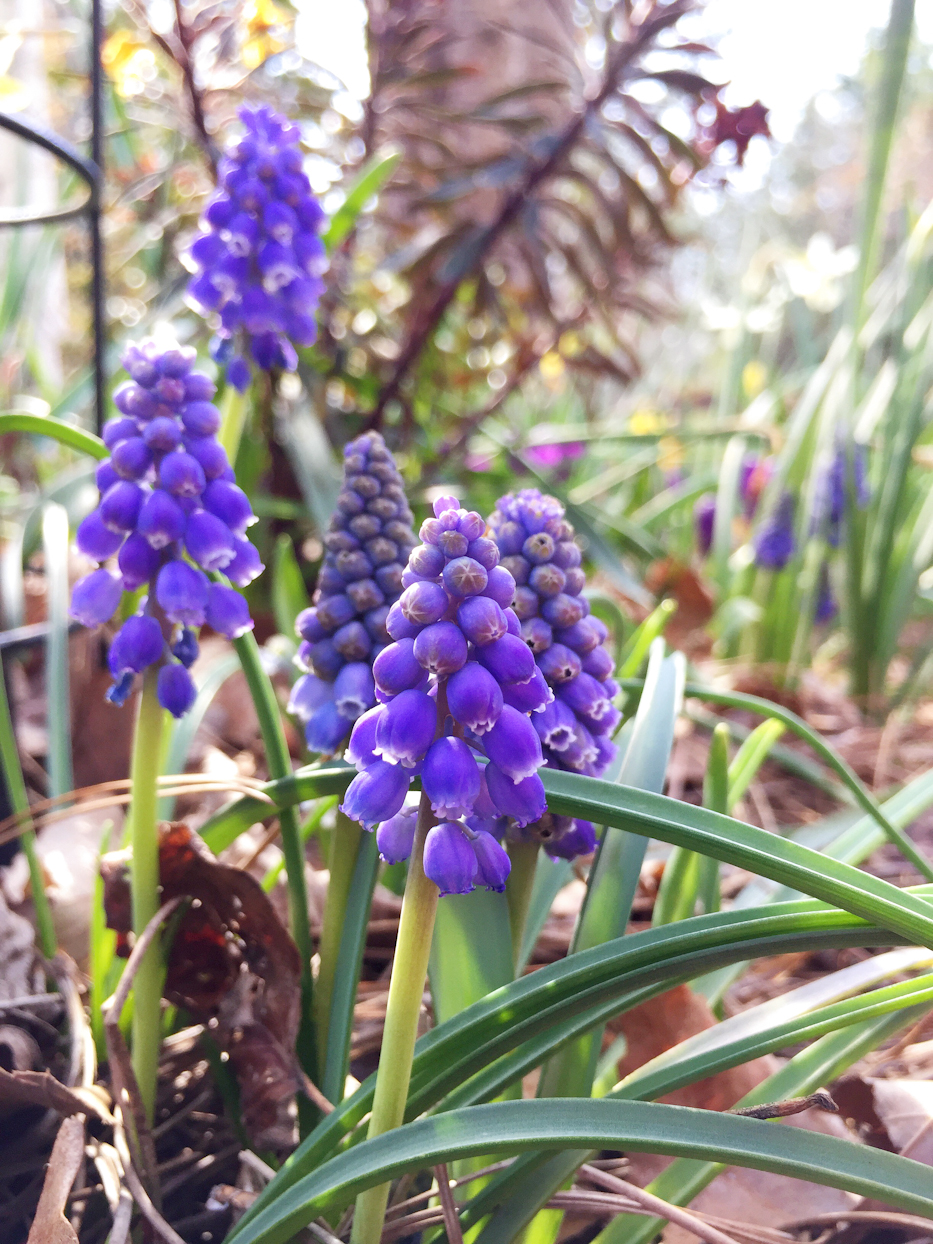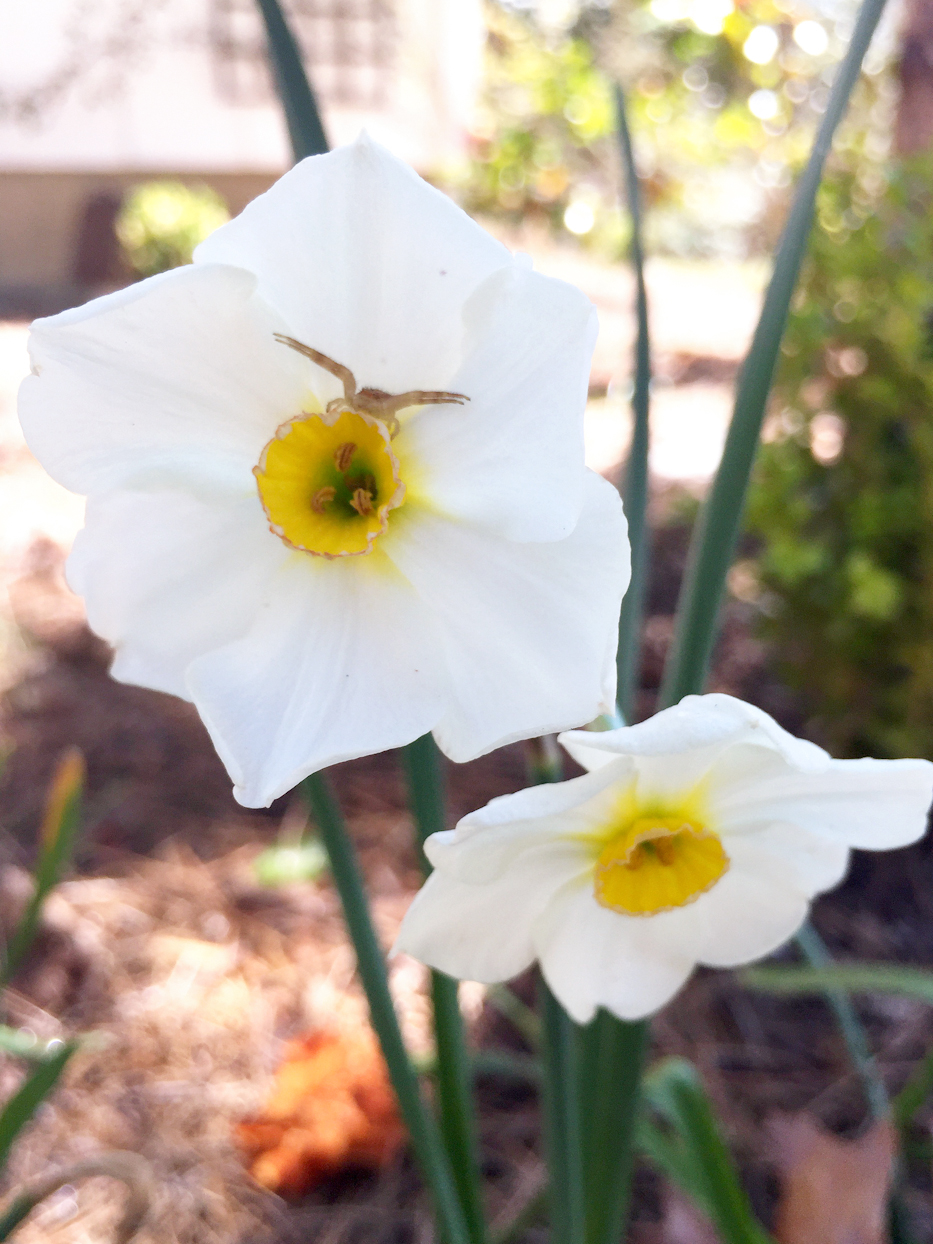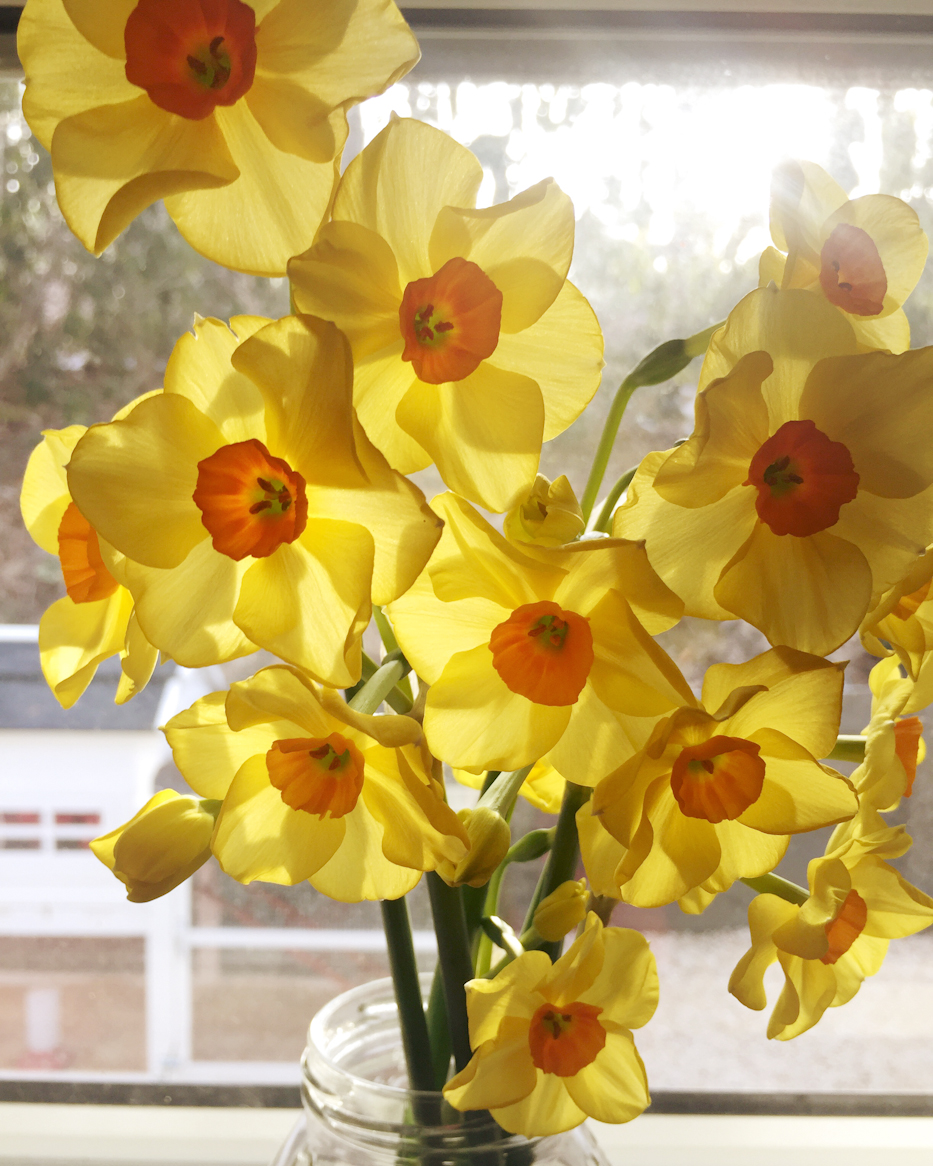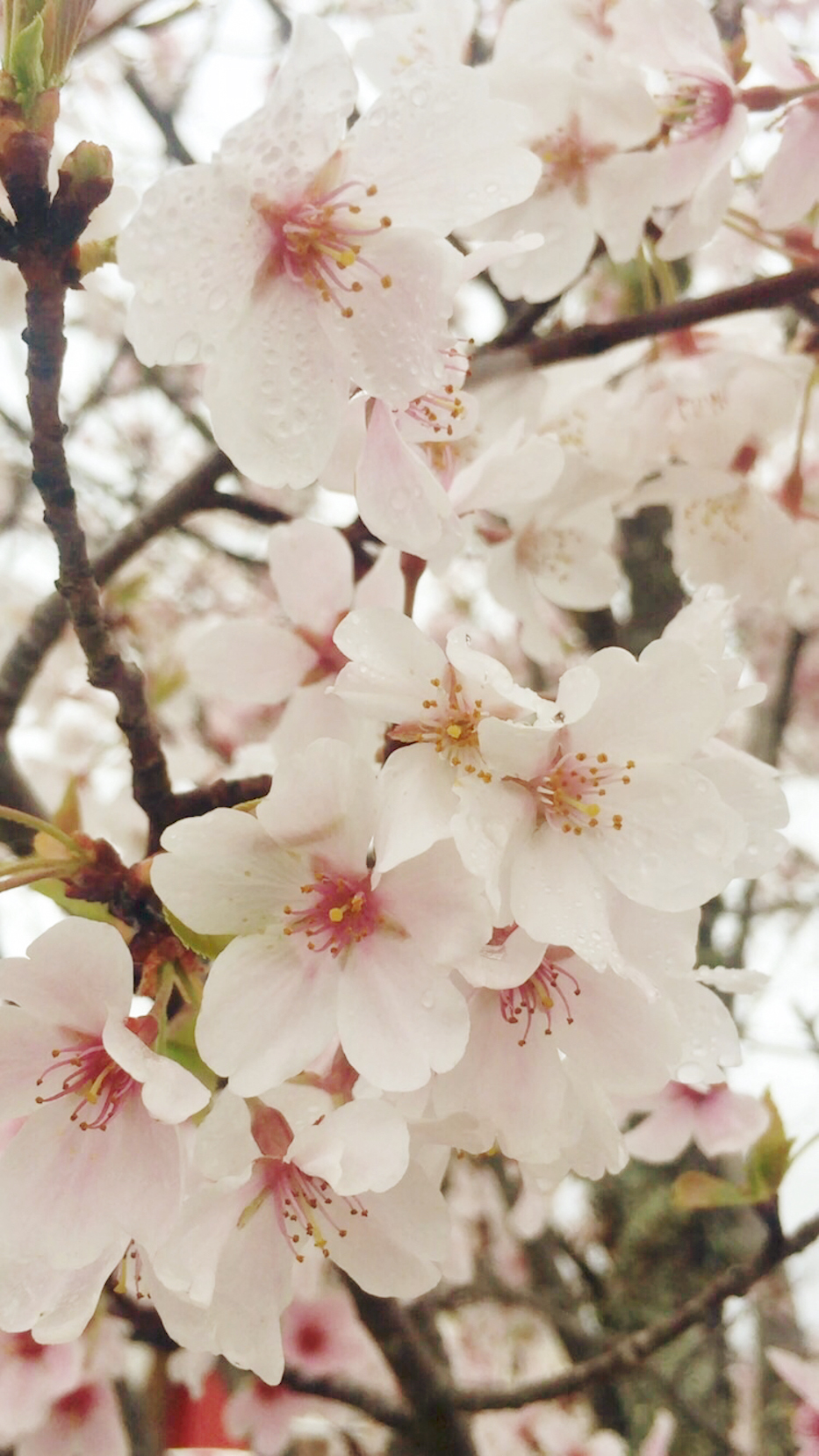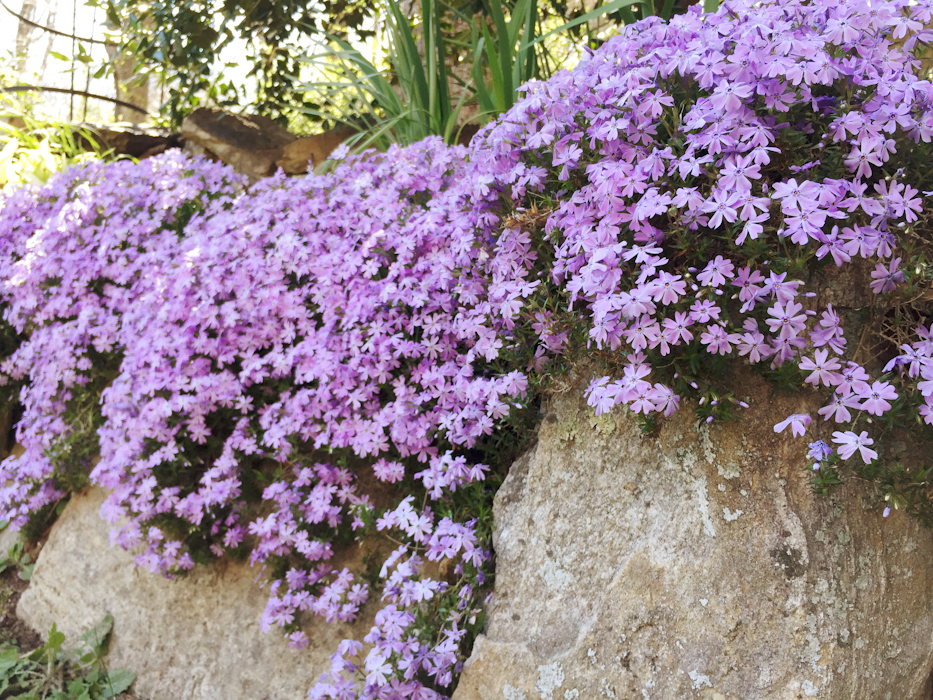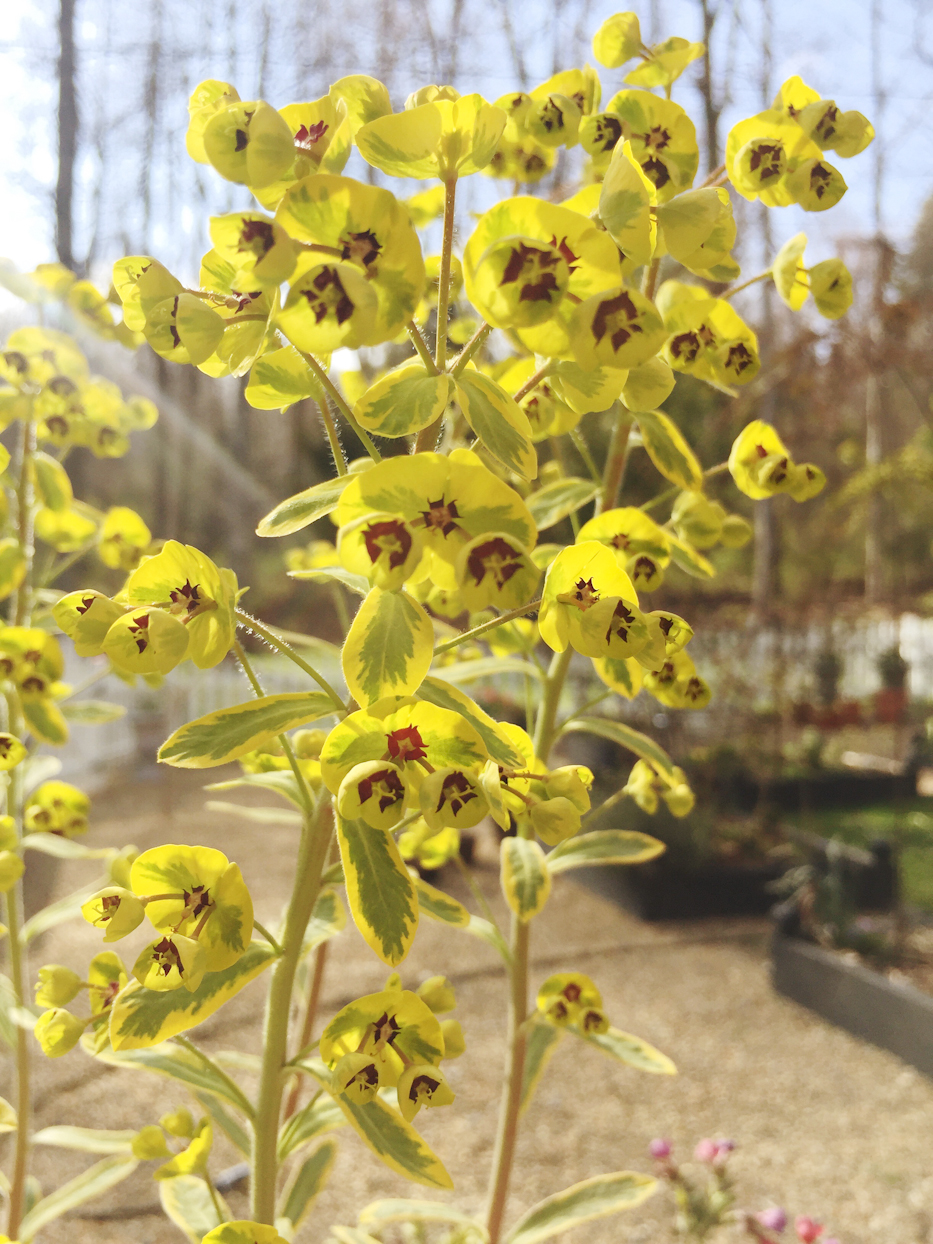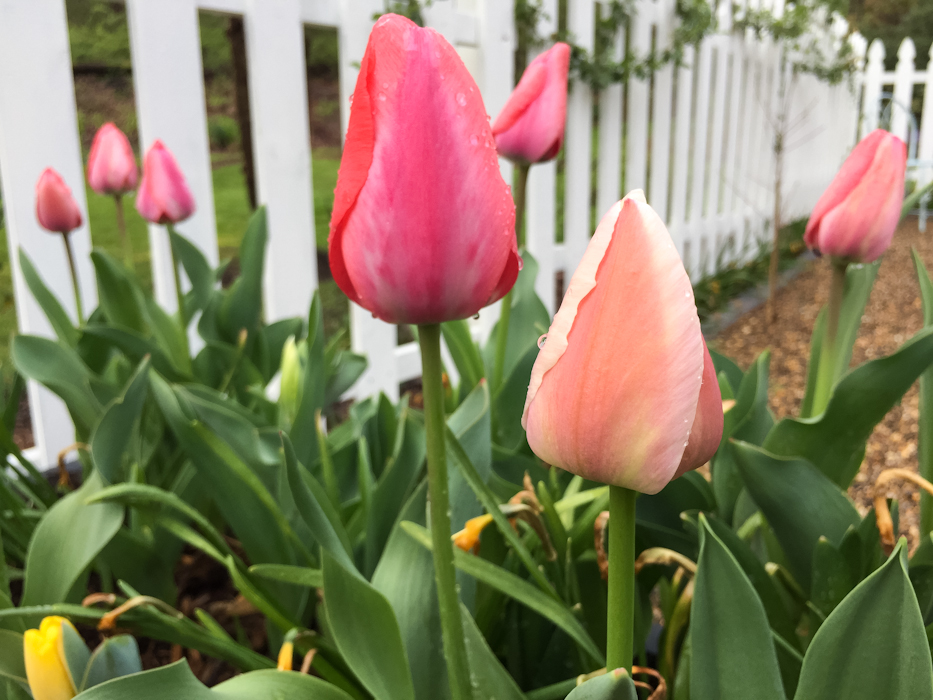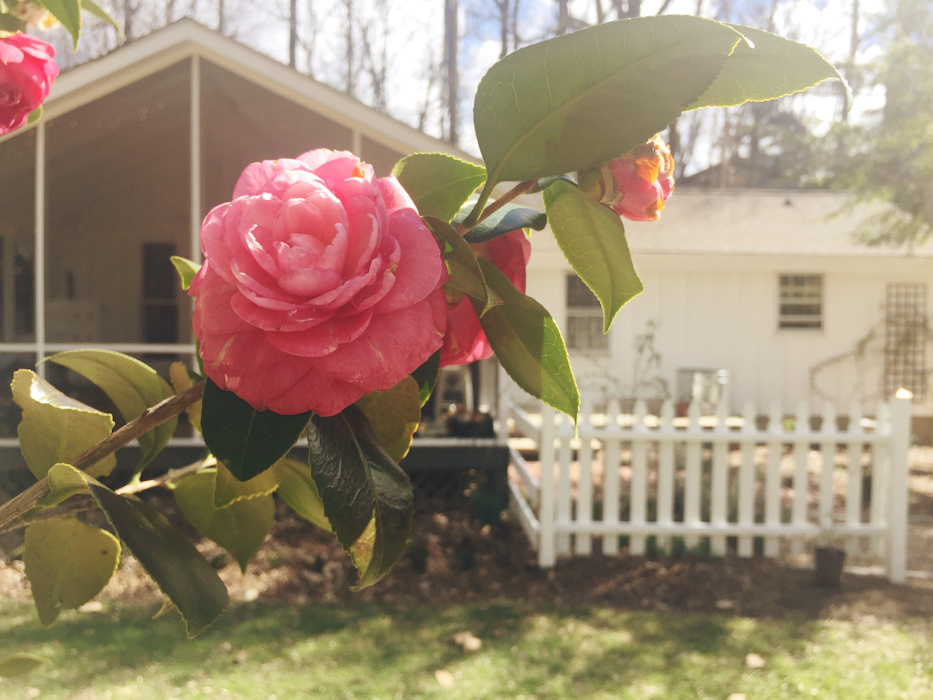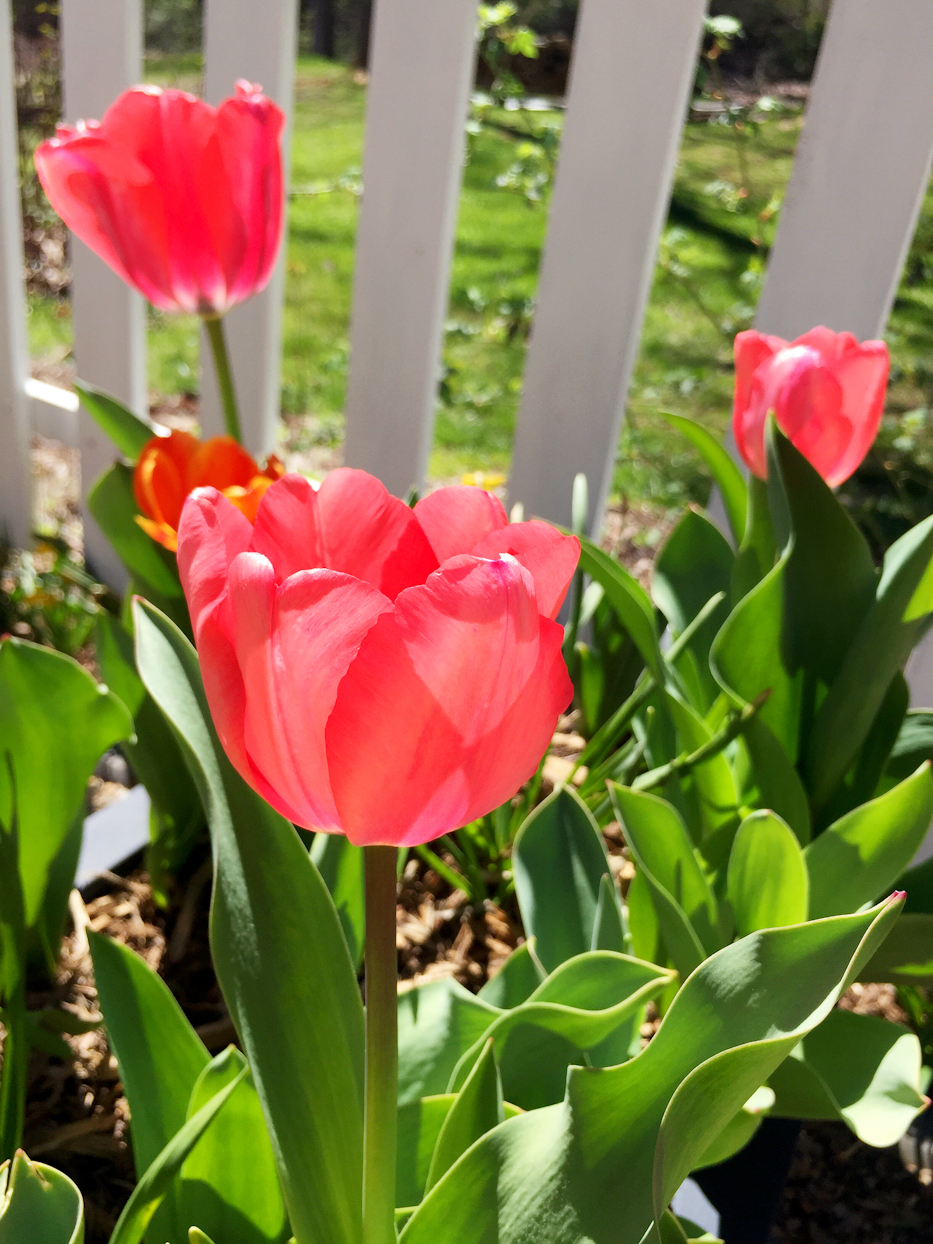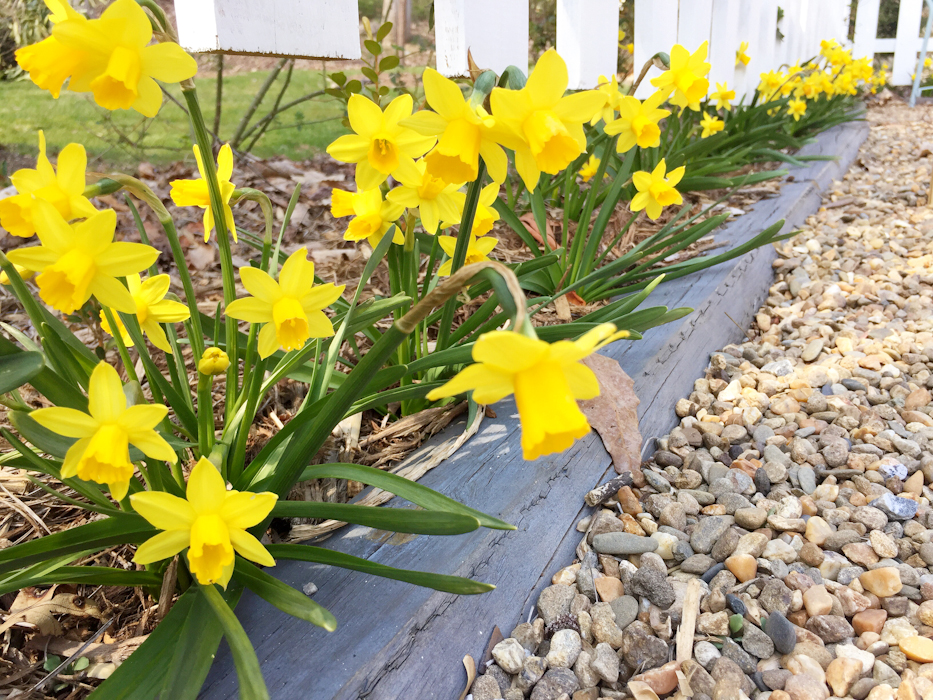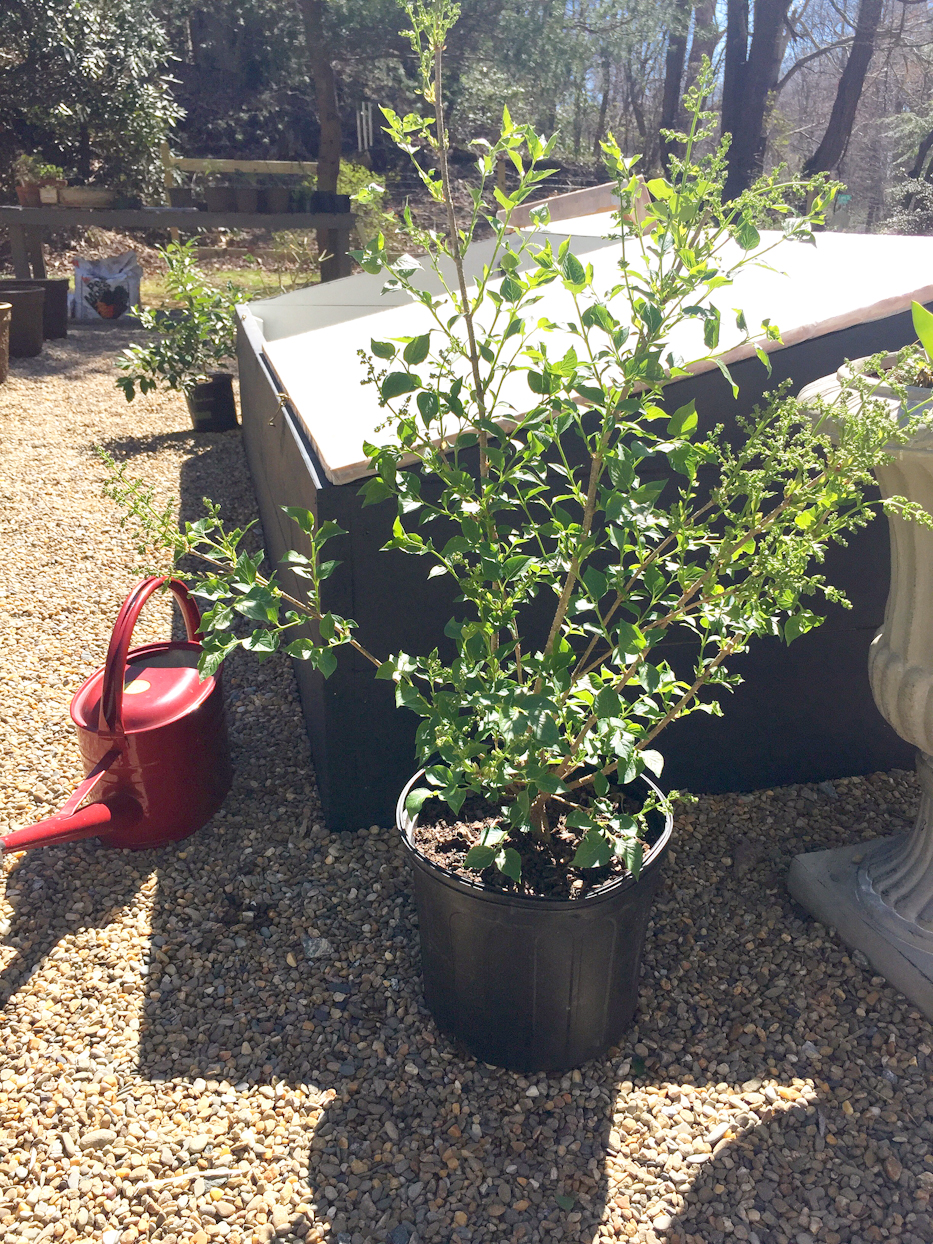 The garden feels so fresh and full of promise this time of year. Above are some other snaps from the garden as spring unfolds. Until next time!