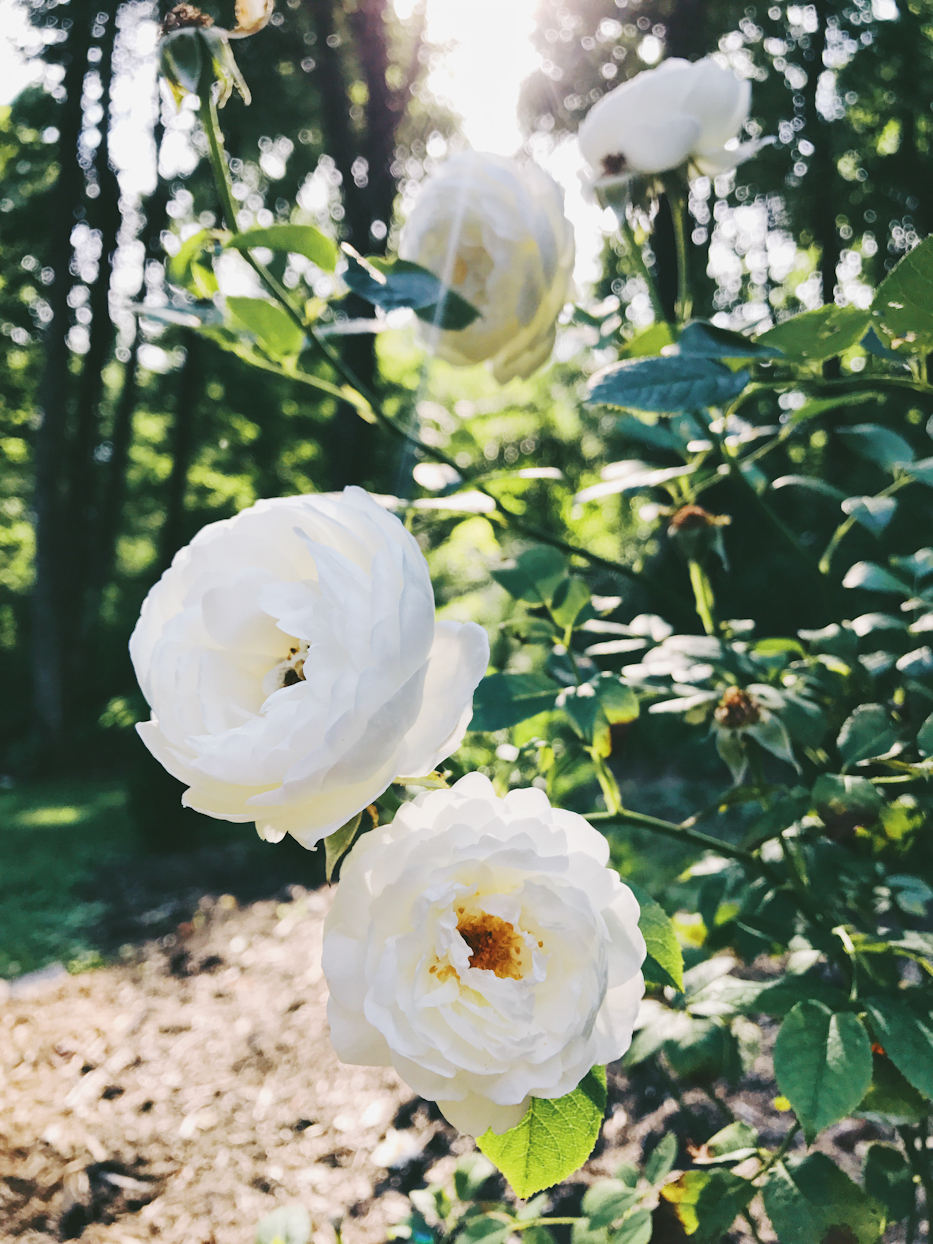 Wow, July is almost done already, can you believe it? How goes your summer? What's been new in your garden? We've had a lovely string of sunny, dry days and my camera was ever at the ready if you'd like to see some recent photos…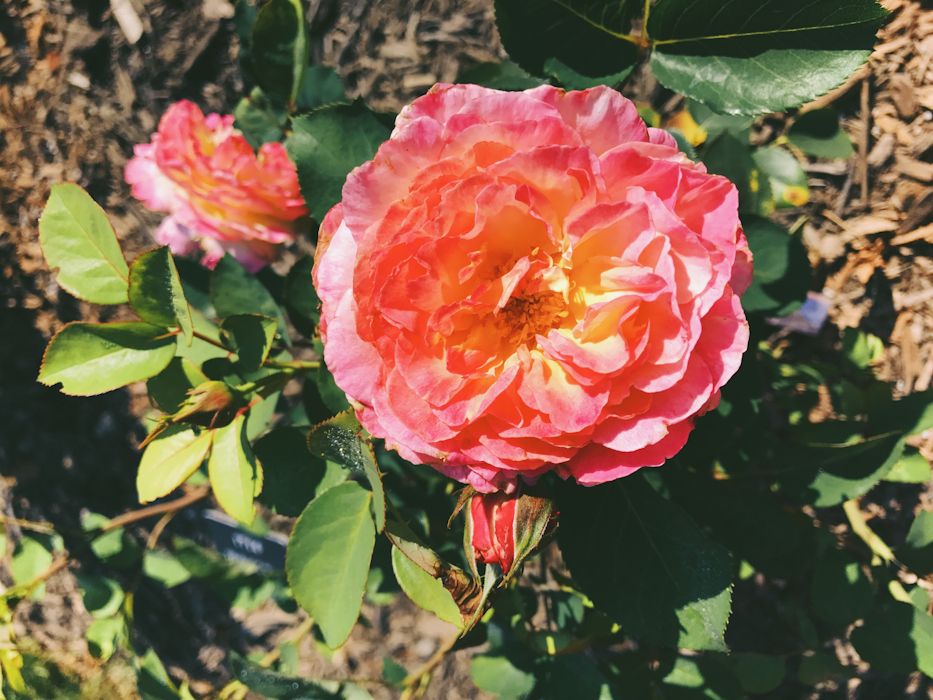 No. 1714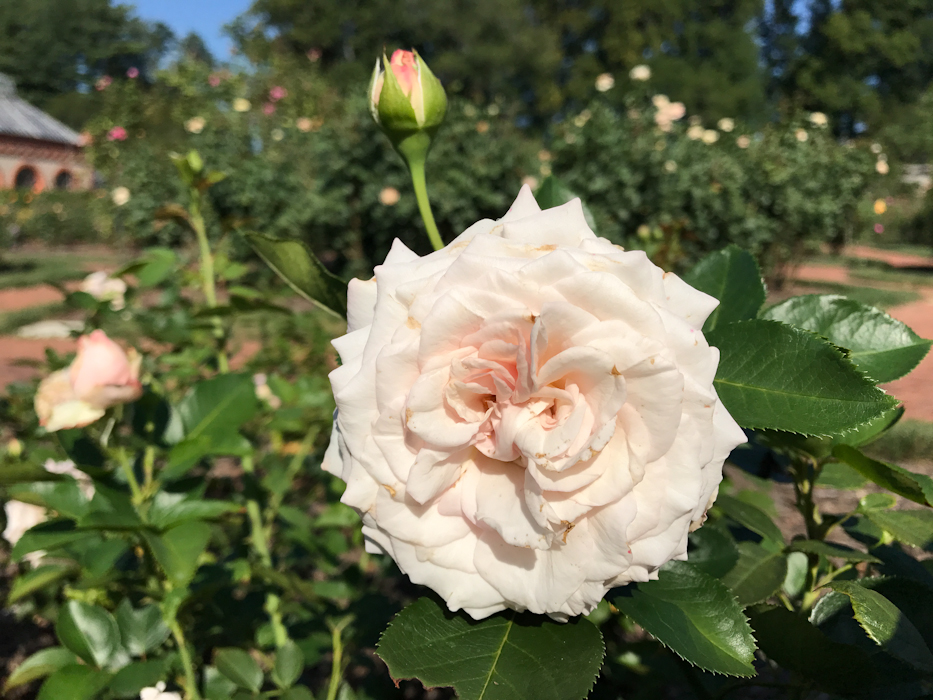 No. 1708 (this flower looks like Ash Wednesday in person–difficult to capture on iPhone on a bright, sunny day. Thought those of you who love the pale, flesh-toned roses would like this one!)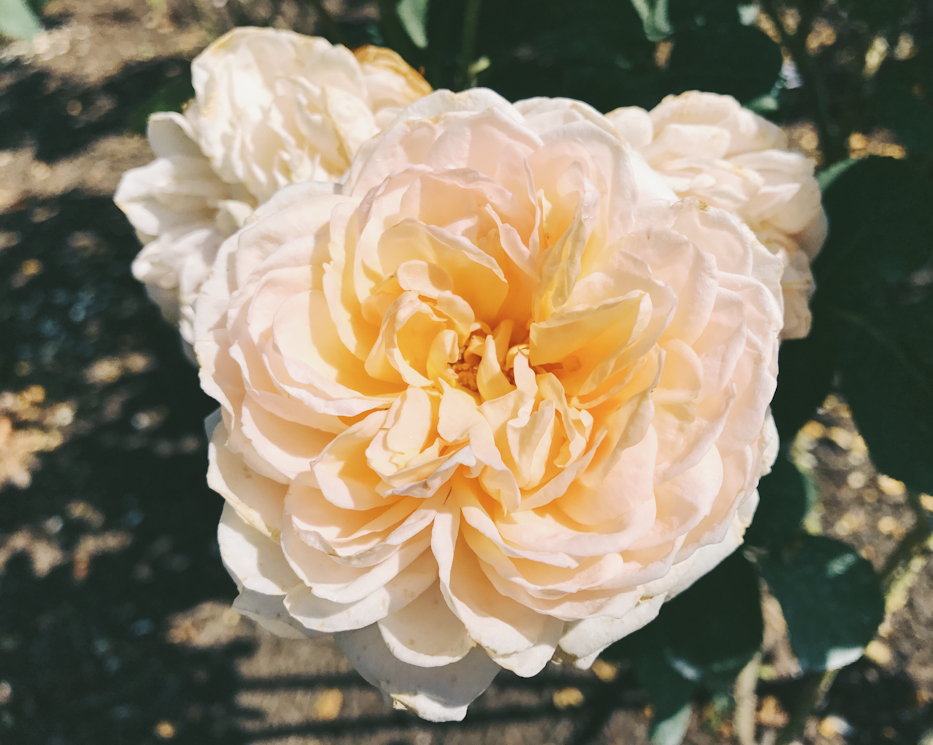 The Lady Gardener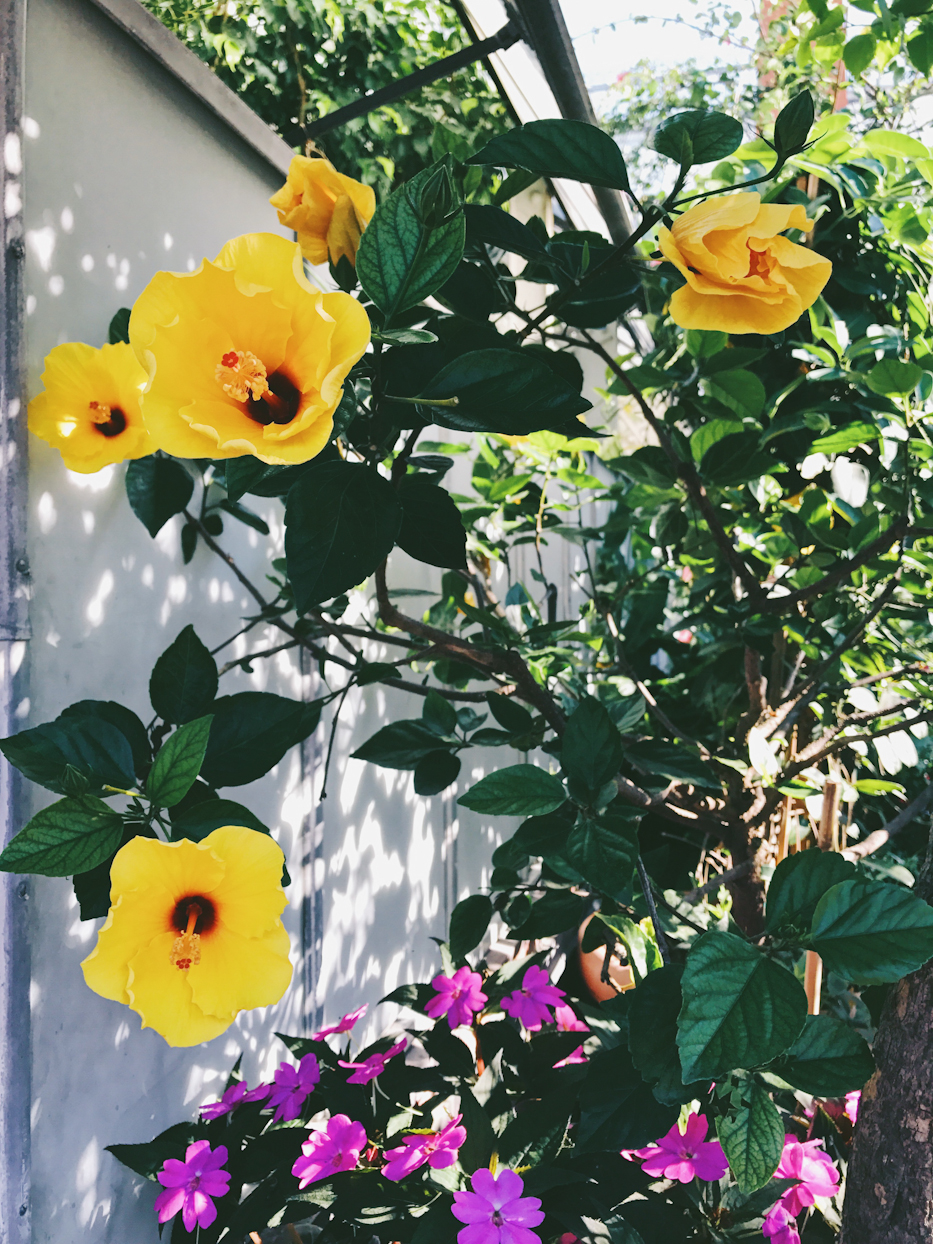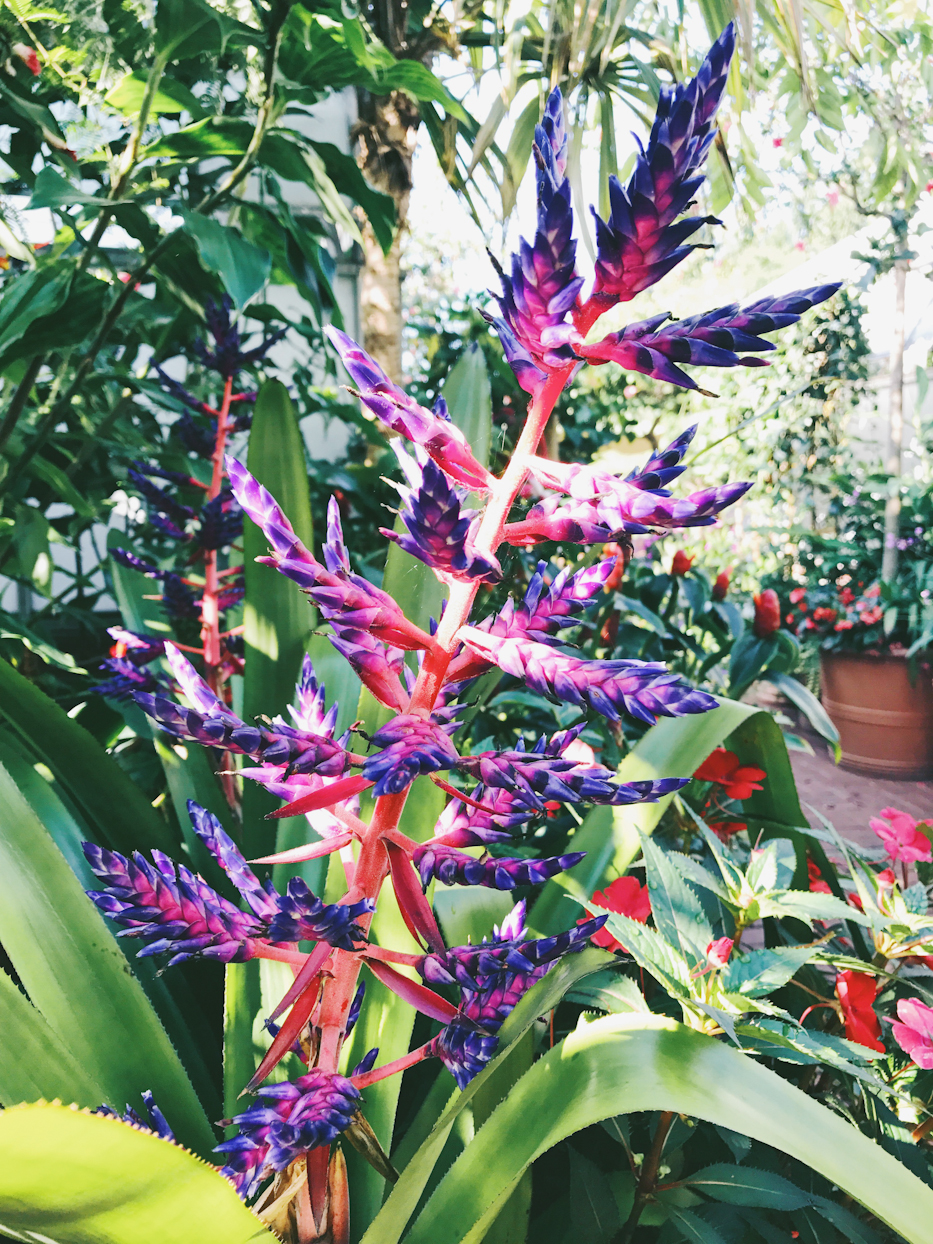 Enjoying the shade and relative cool of these tropical container gardens…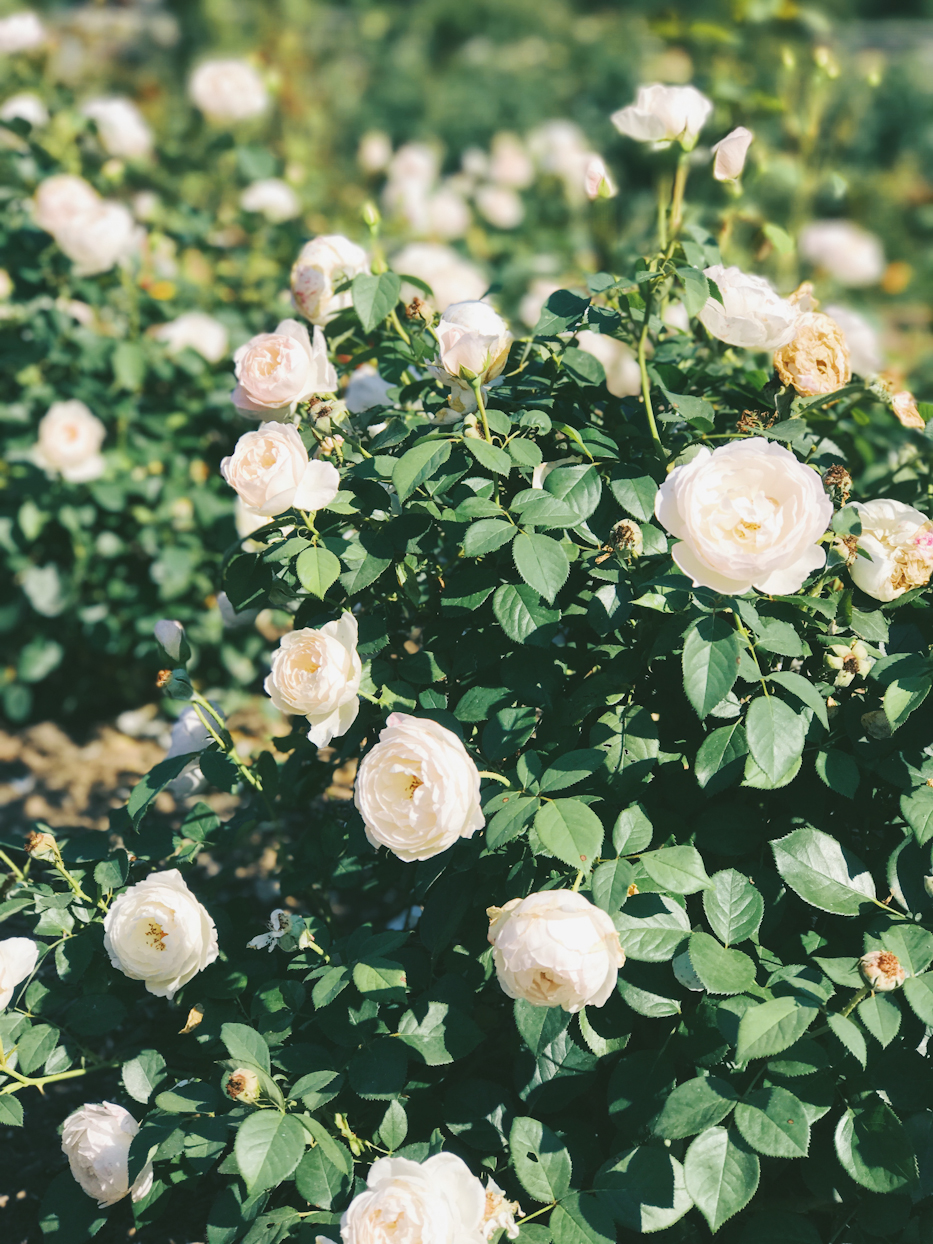 No 1724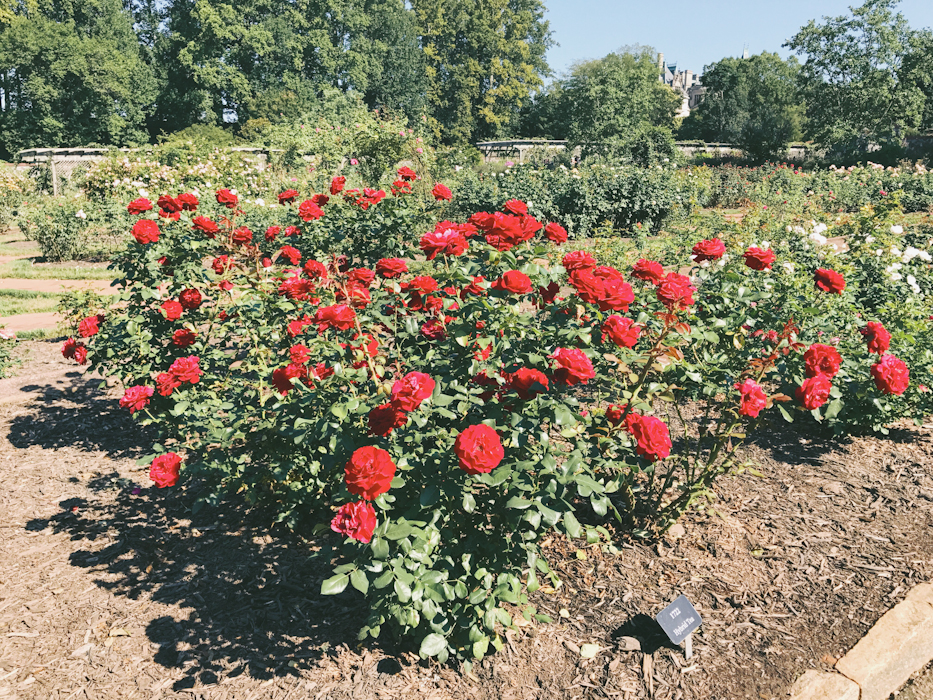 No. 1722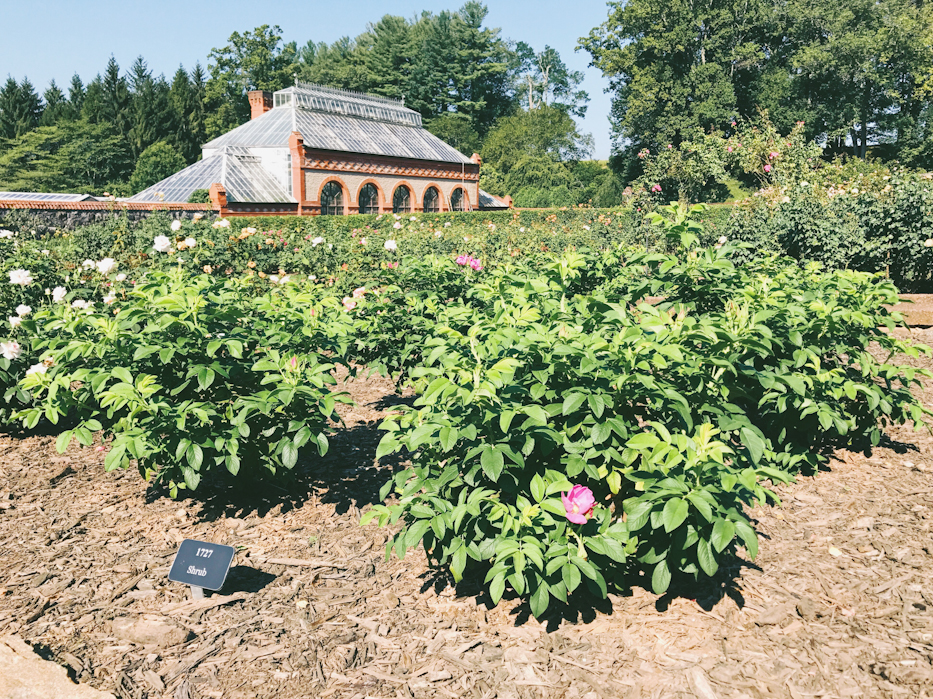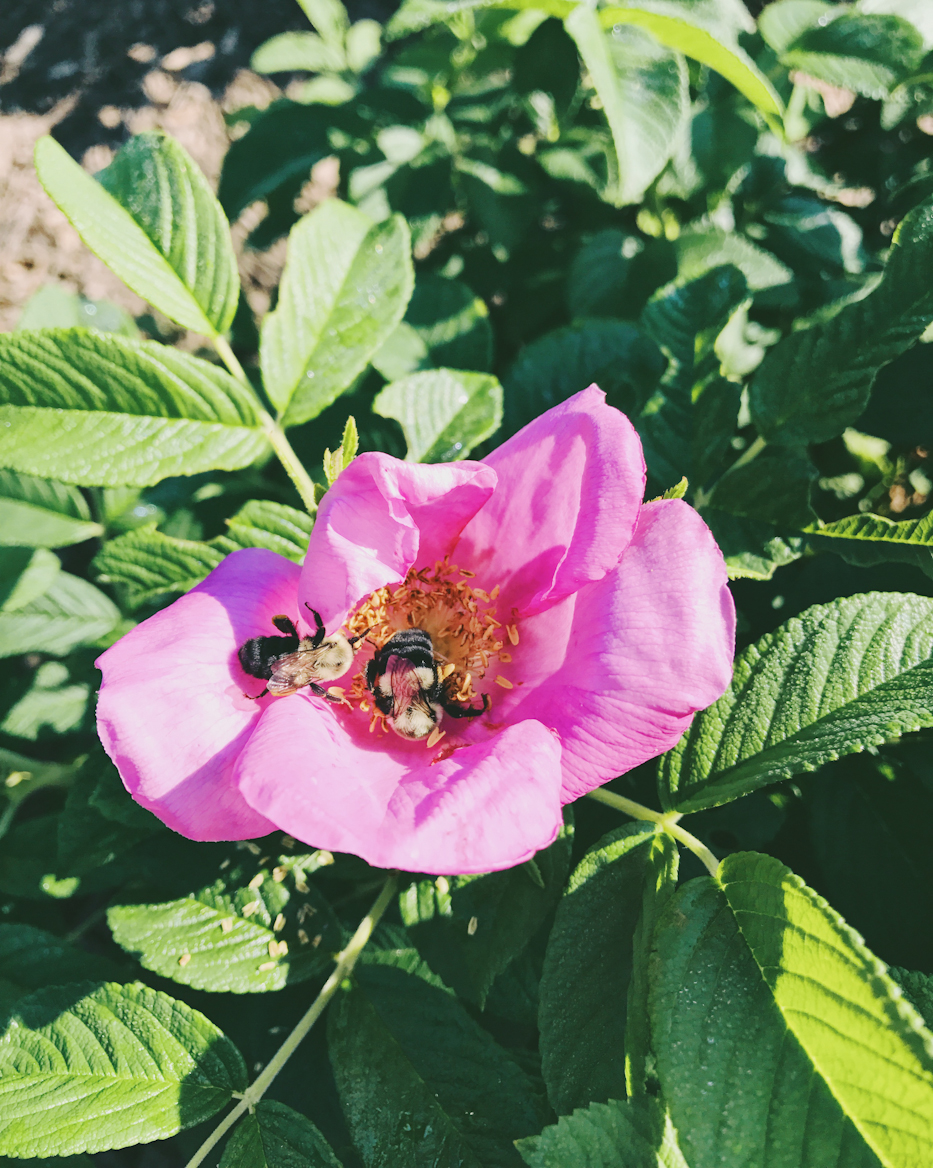 No. 1727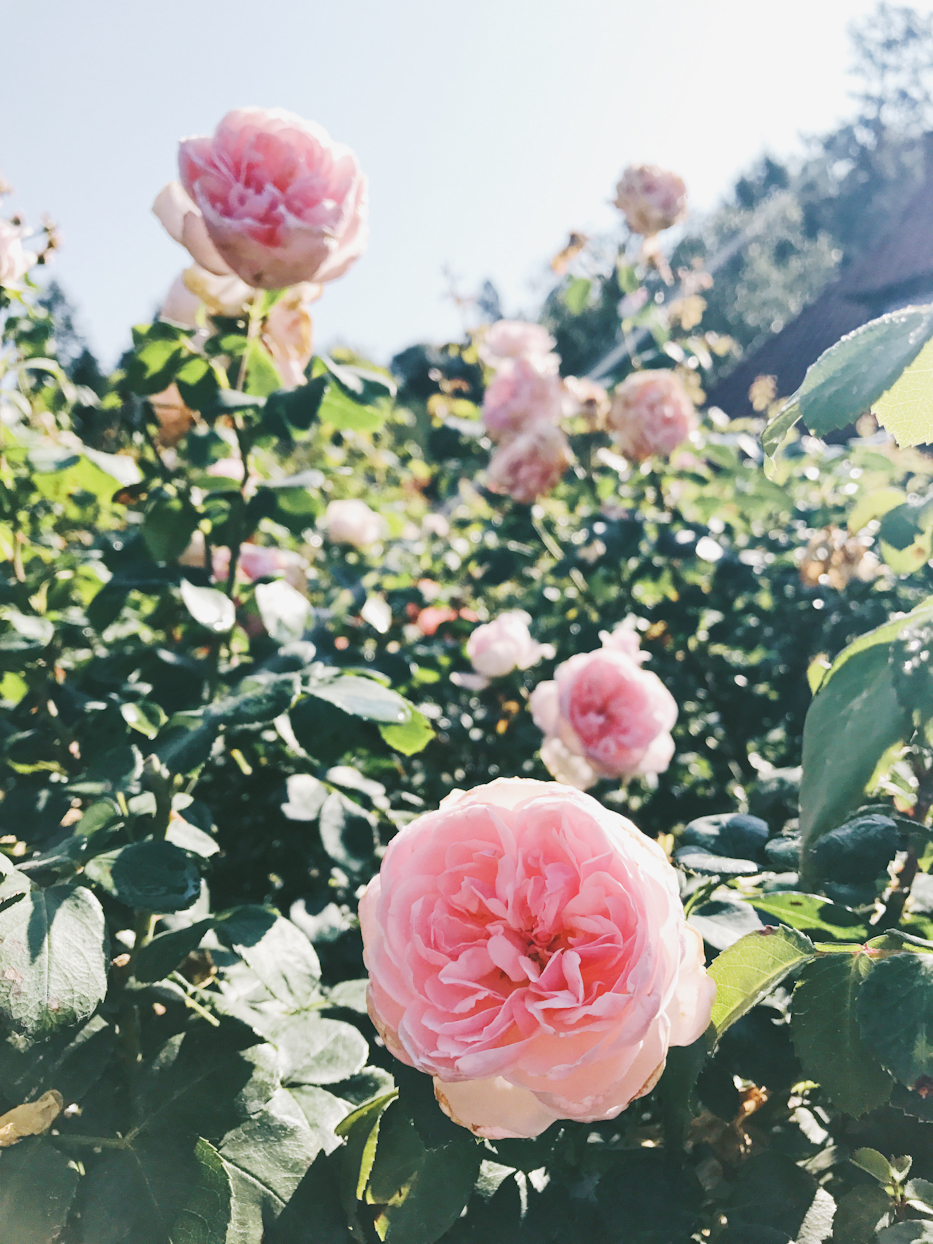 Cinderella Fairytale
Last week we visited Biltmore so I could do a 3rd round of judging for the trials. It's exciting to think this was the last one before the rest of the gang arrives in a couple of months for the big event. We got there in the morning to try and beat the heat but by the time we left it was scorching hot! I'm hoping that September will be a bit cooler (it wasn't last year.)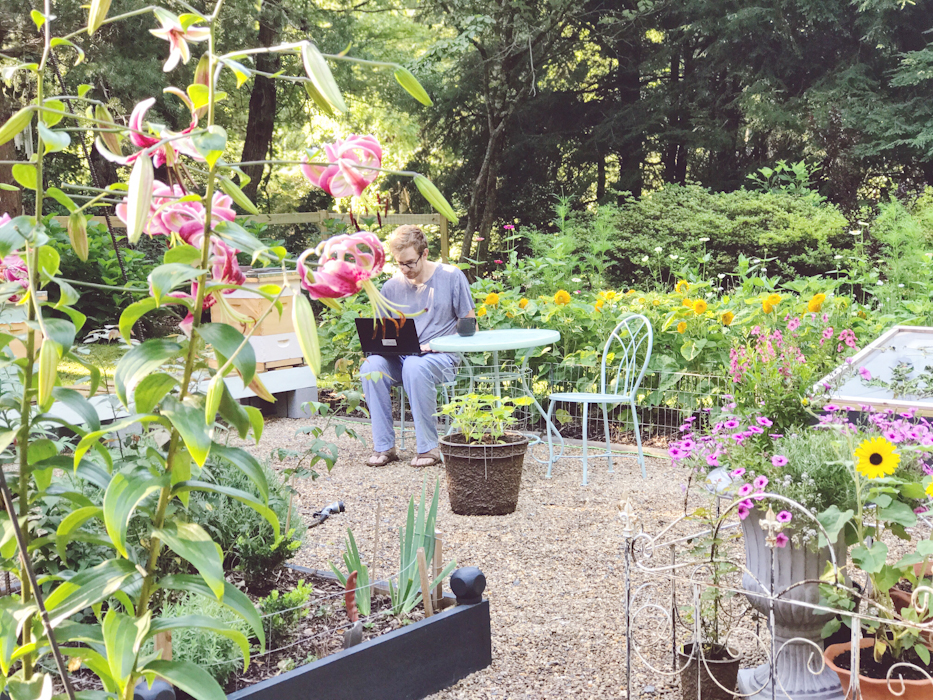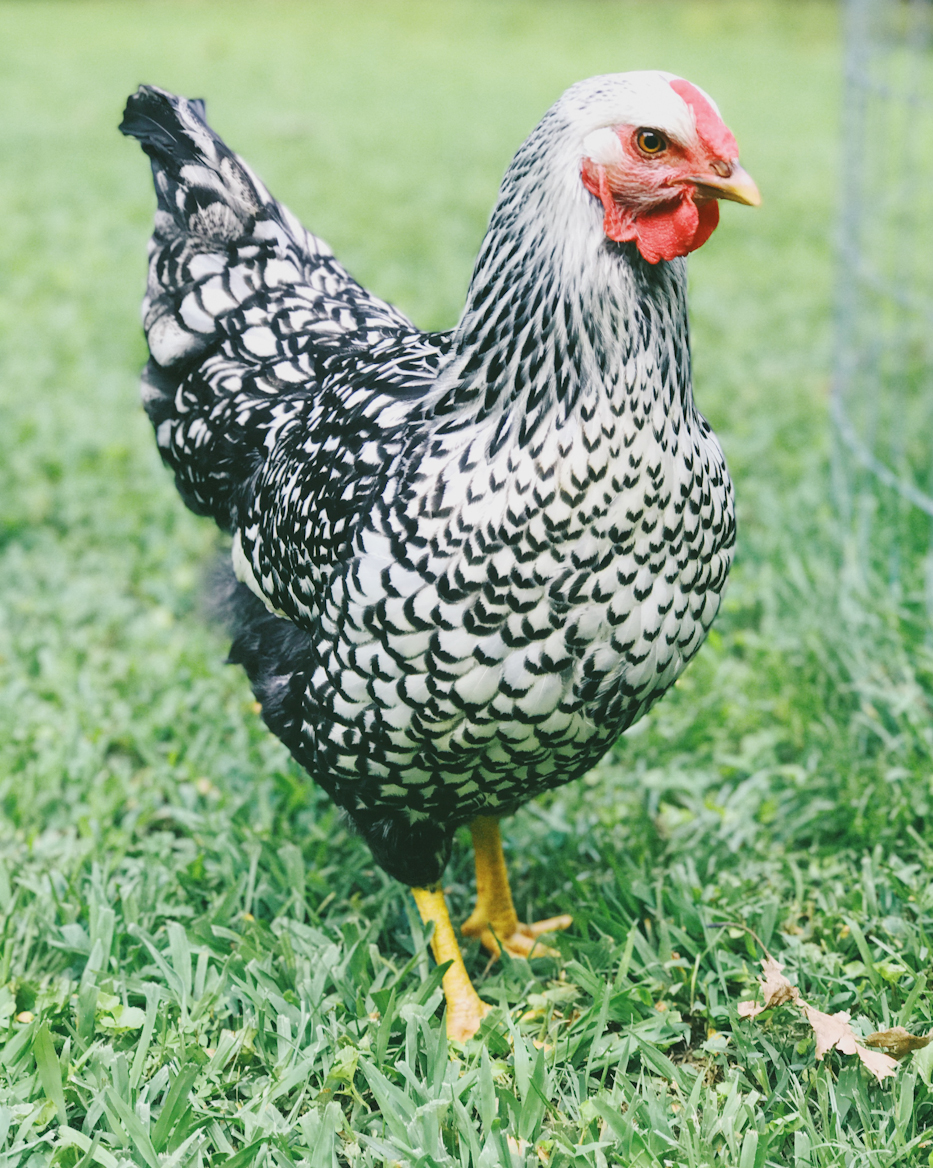 Back home, we're still loving our little courtyard garden. Every morning, I take my first cup of coffee outside and hang out with the chickens and bees and look for another flower that might have opened the night before.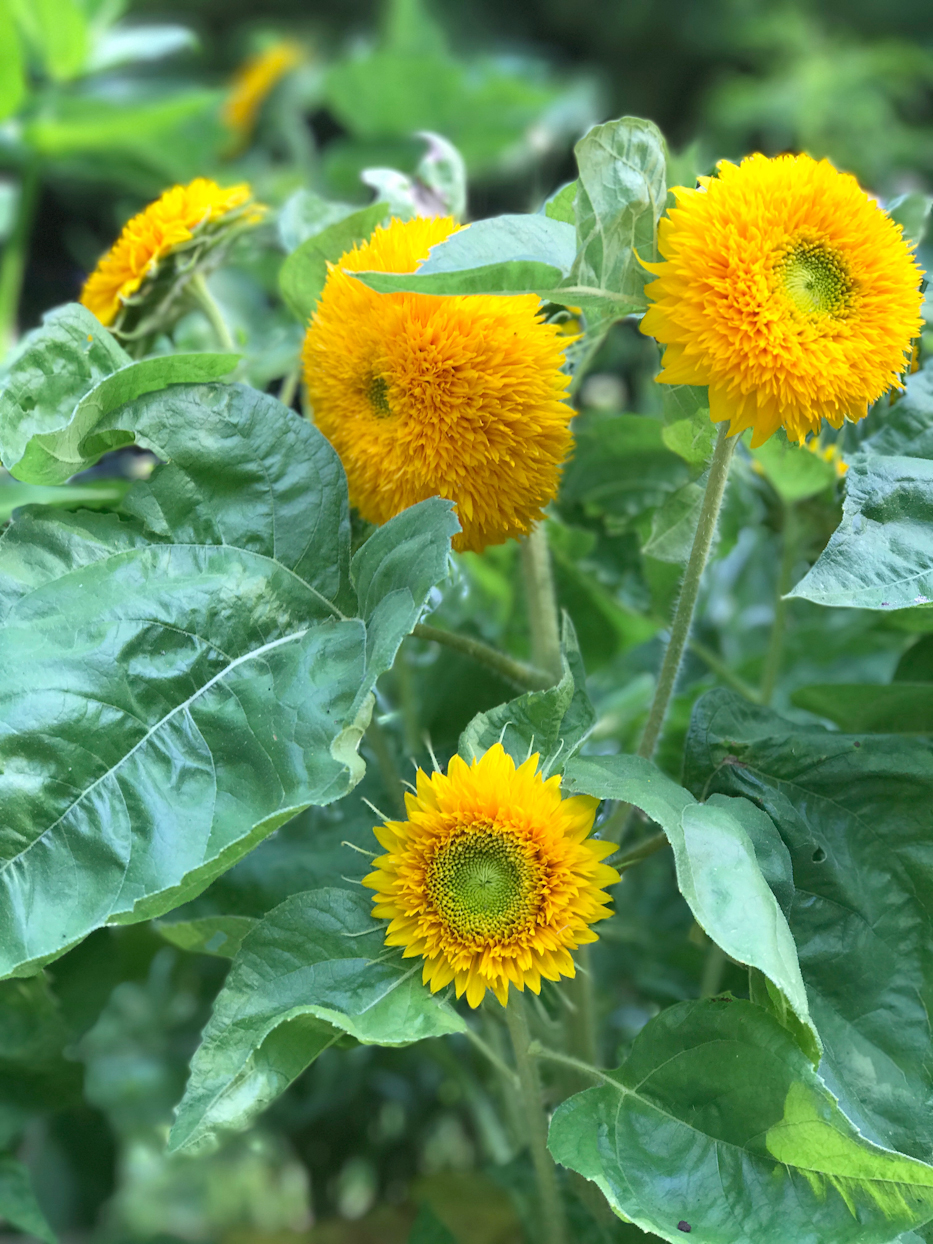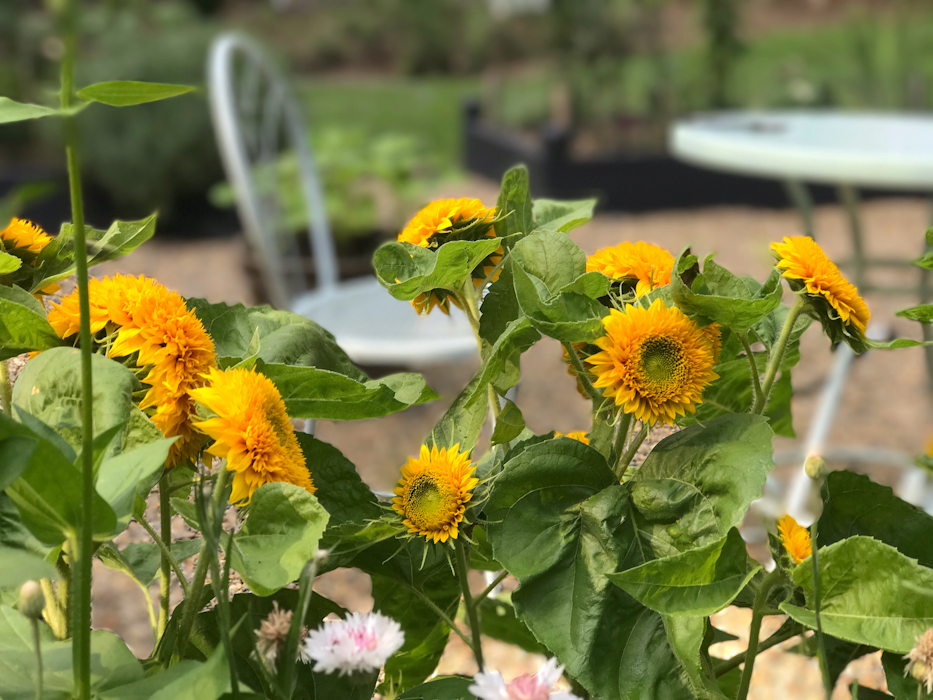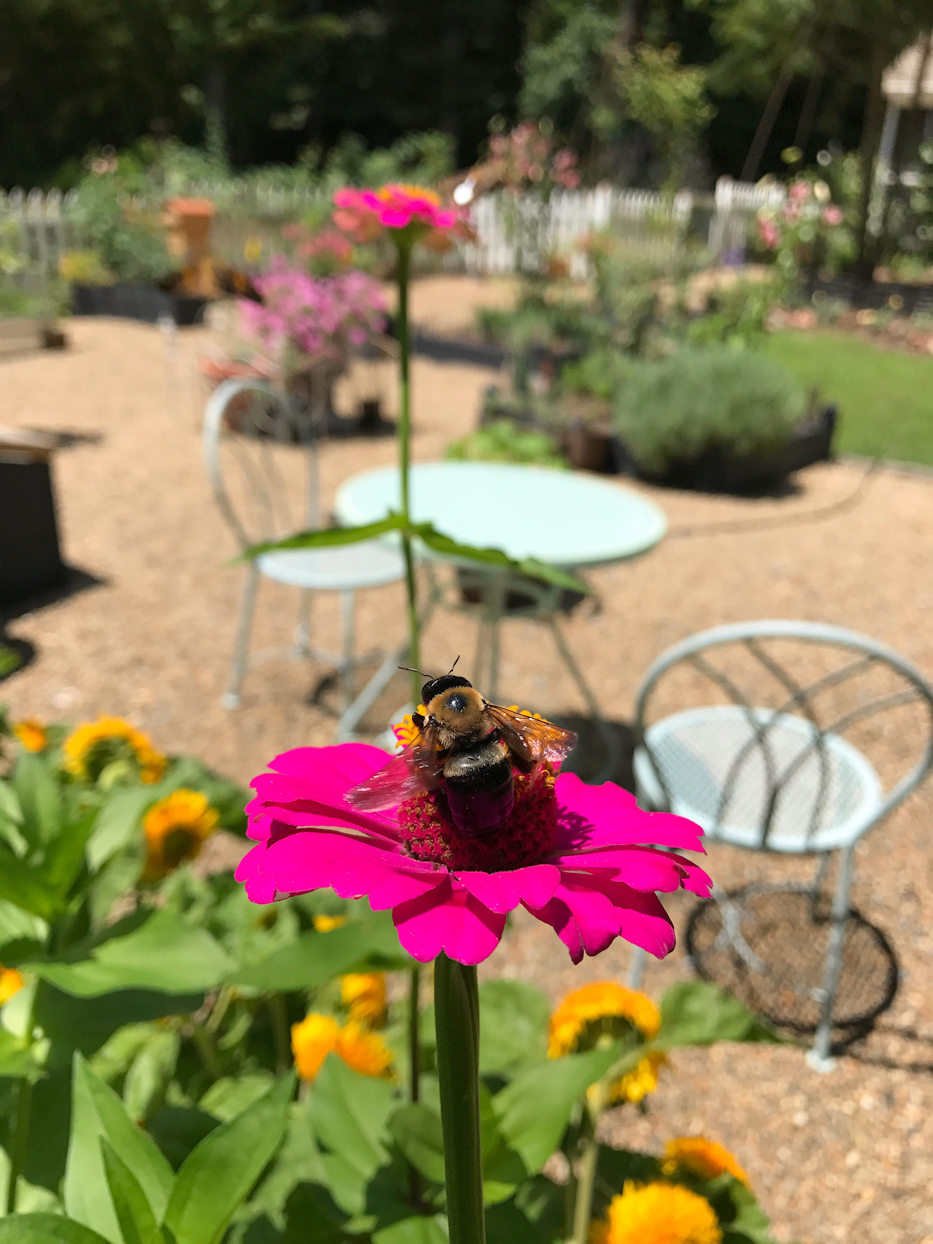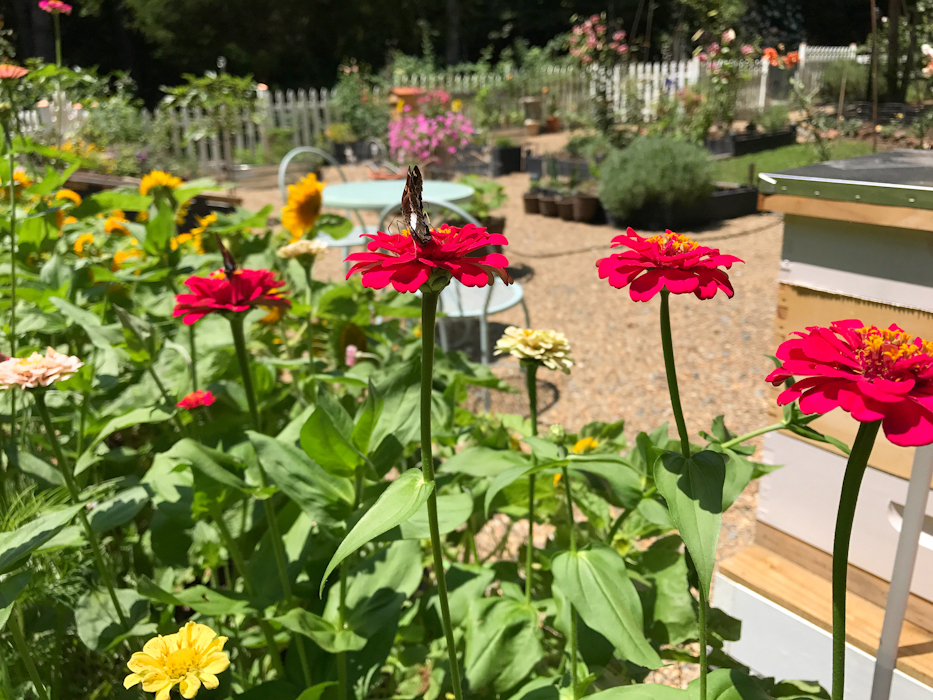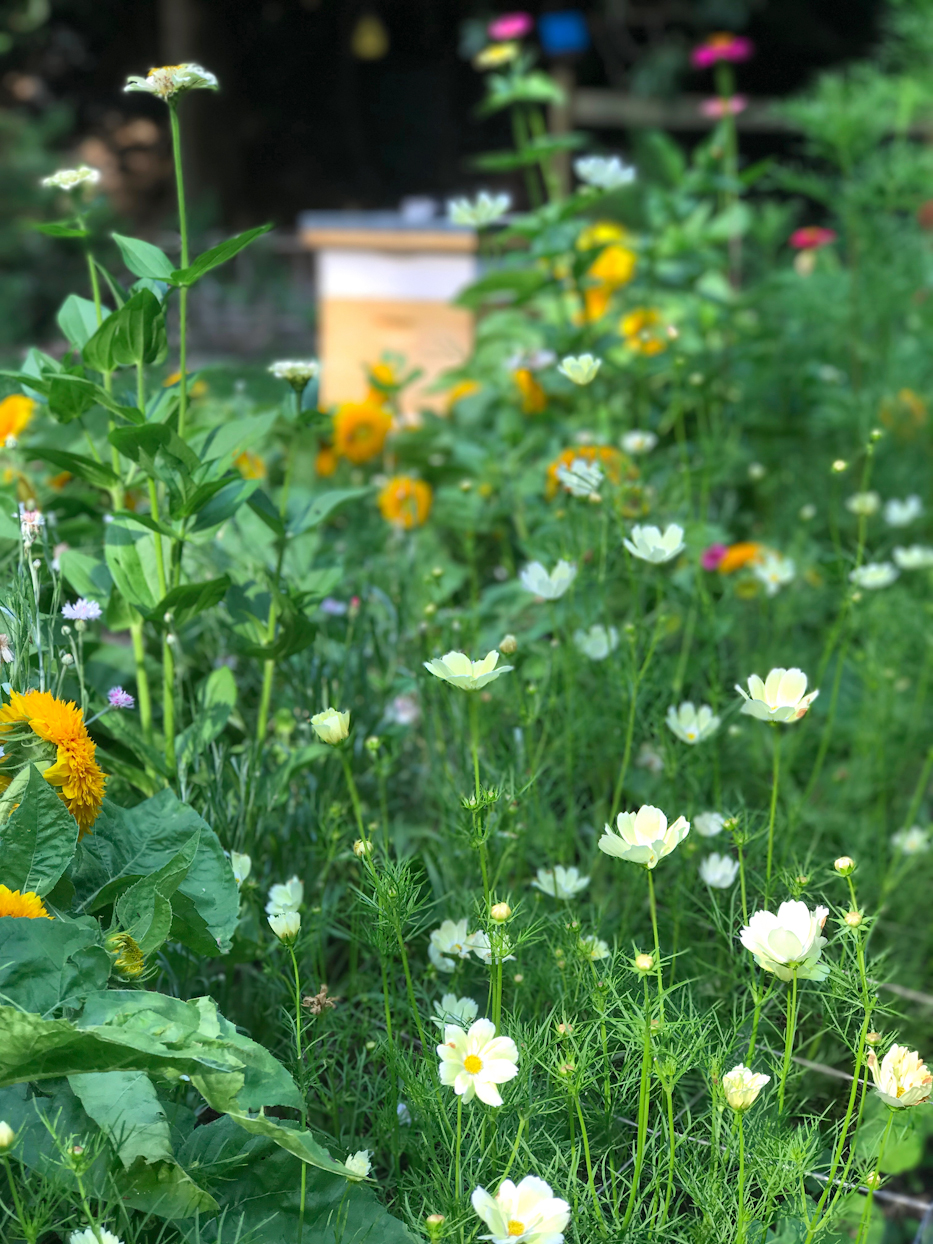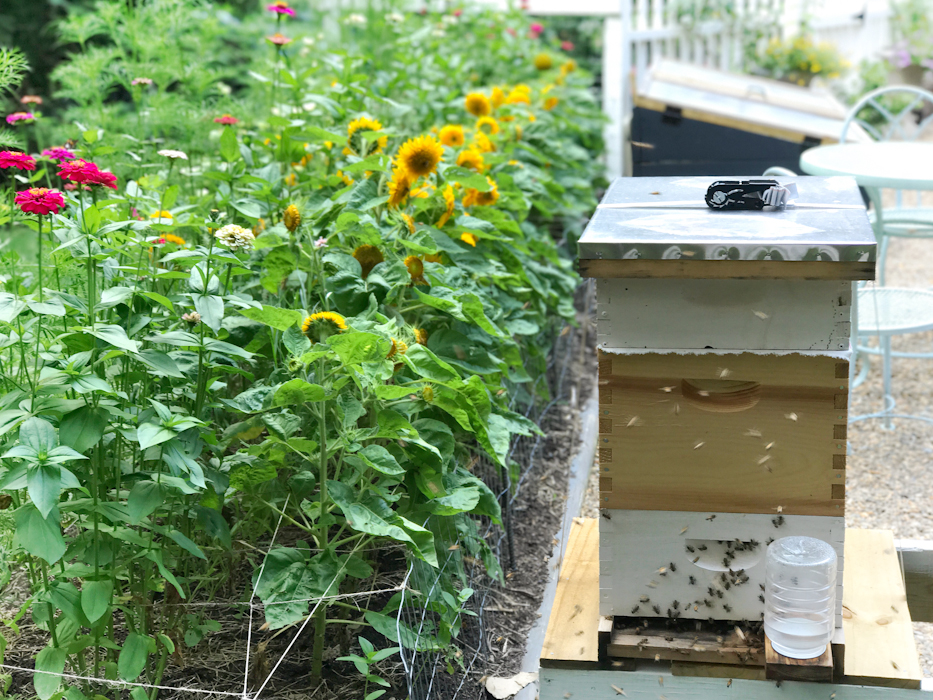 I'm thrilled to bits with these teddybear sunflowers, cosmos and zinnias. Every day they get prettier and prettier and are covered in pollinators! The most rewarding projects don't always have to be the difficult ones.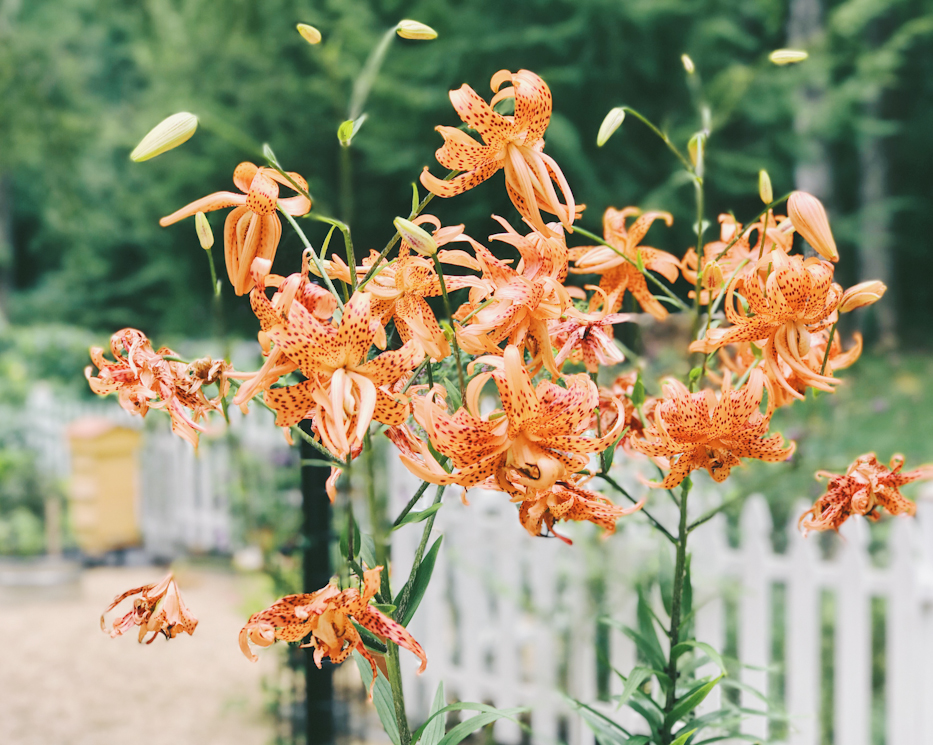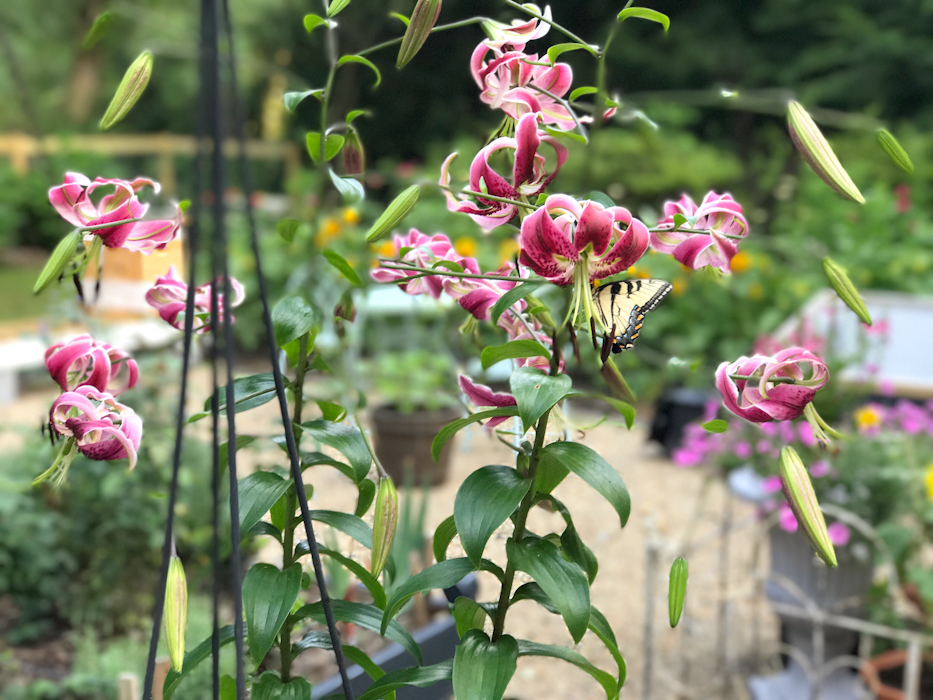 The lilies are continuing their show with the species taking it home for the grand finale. The butterflies can't get enough of them.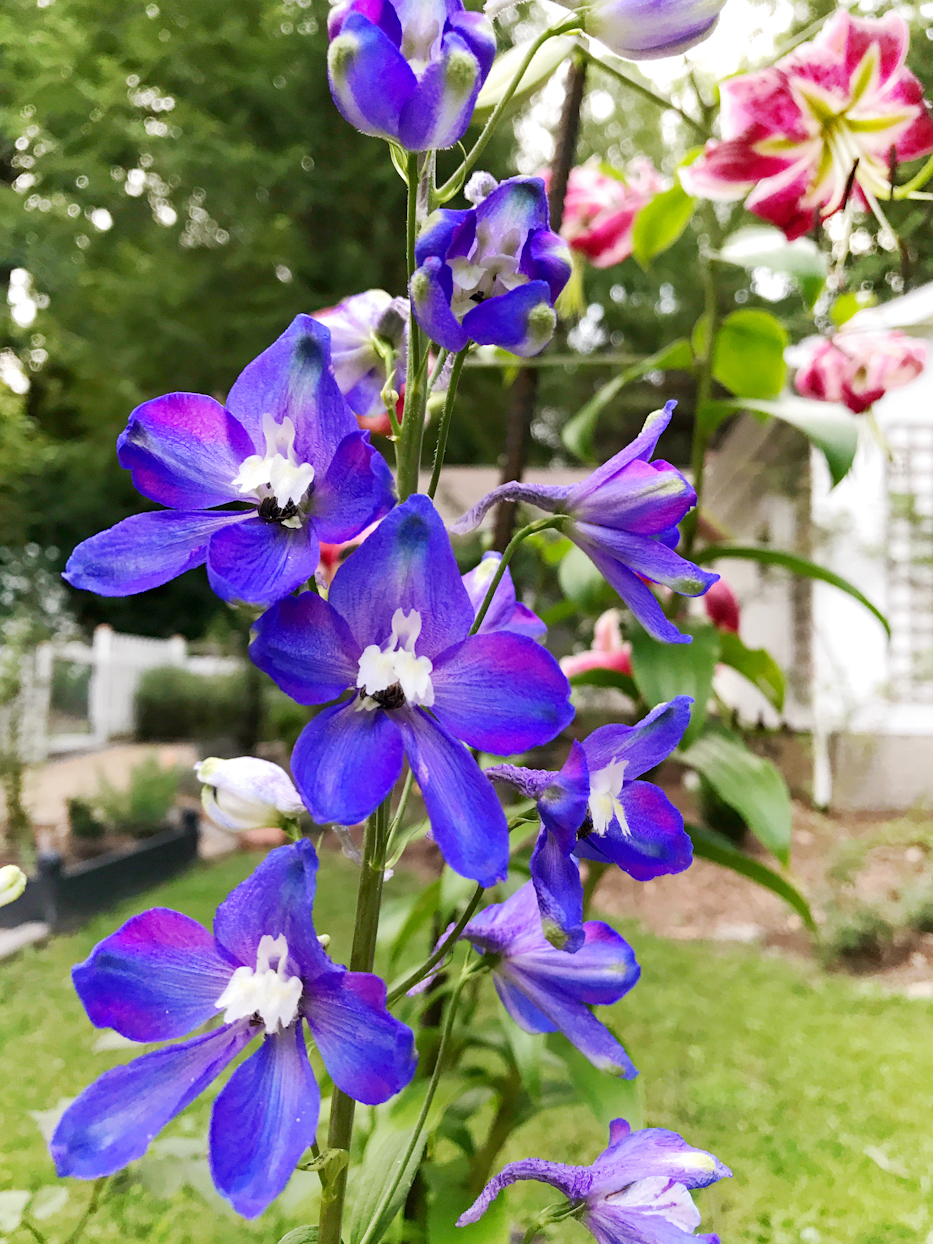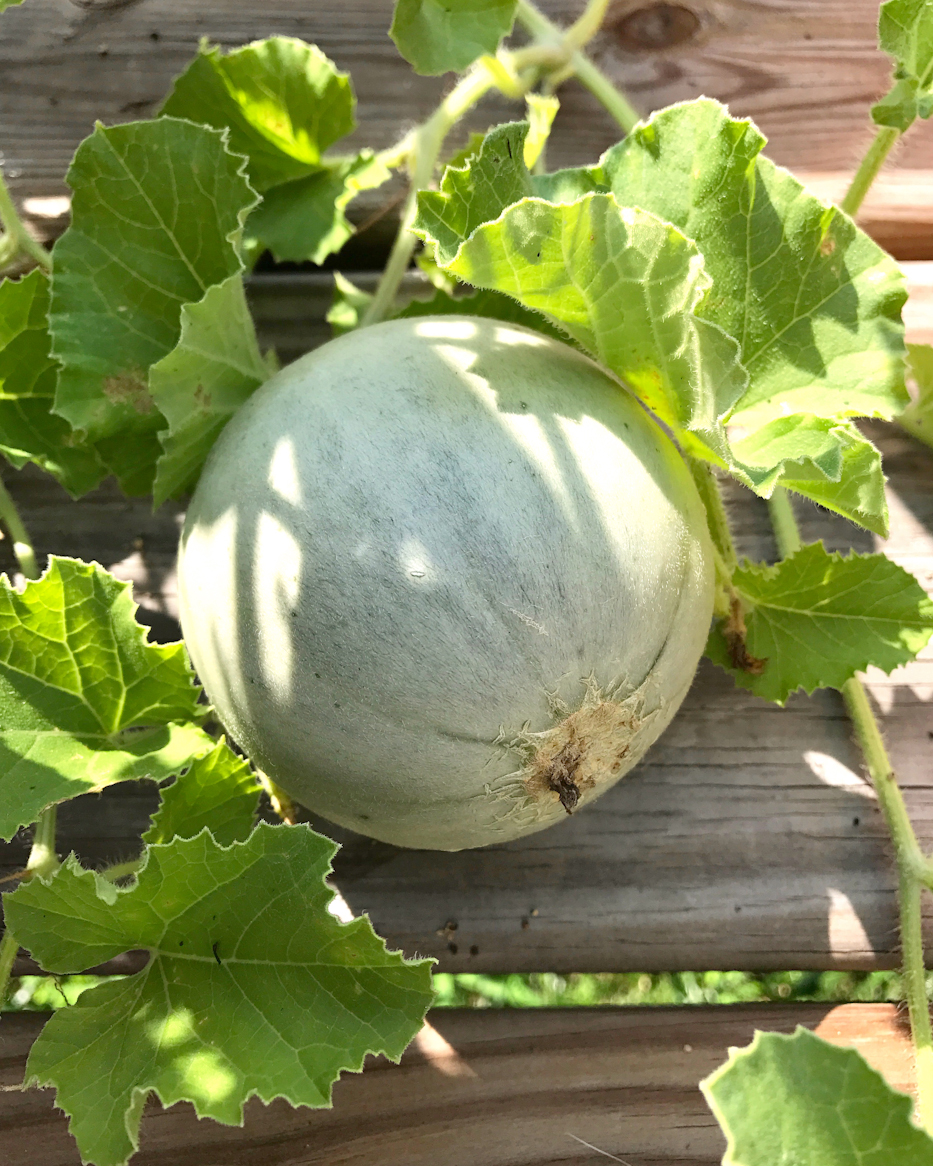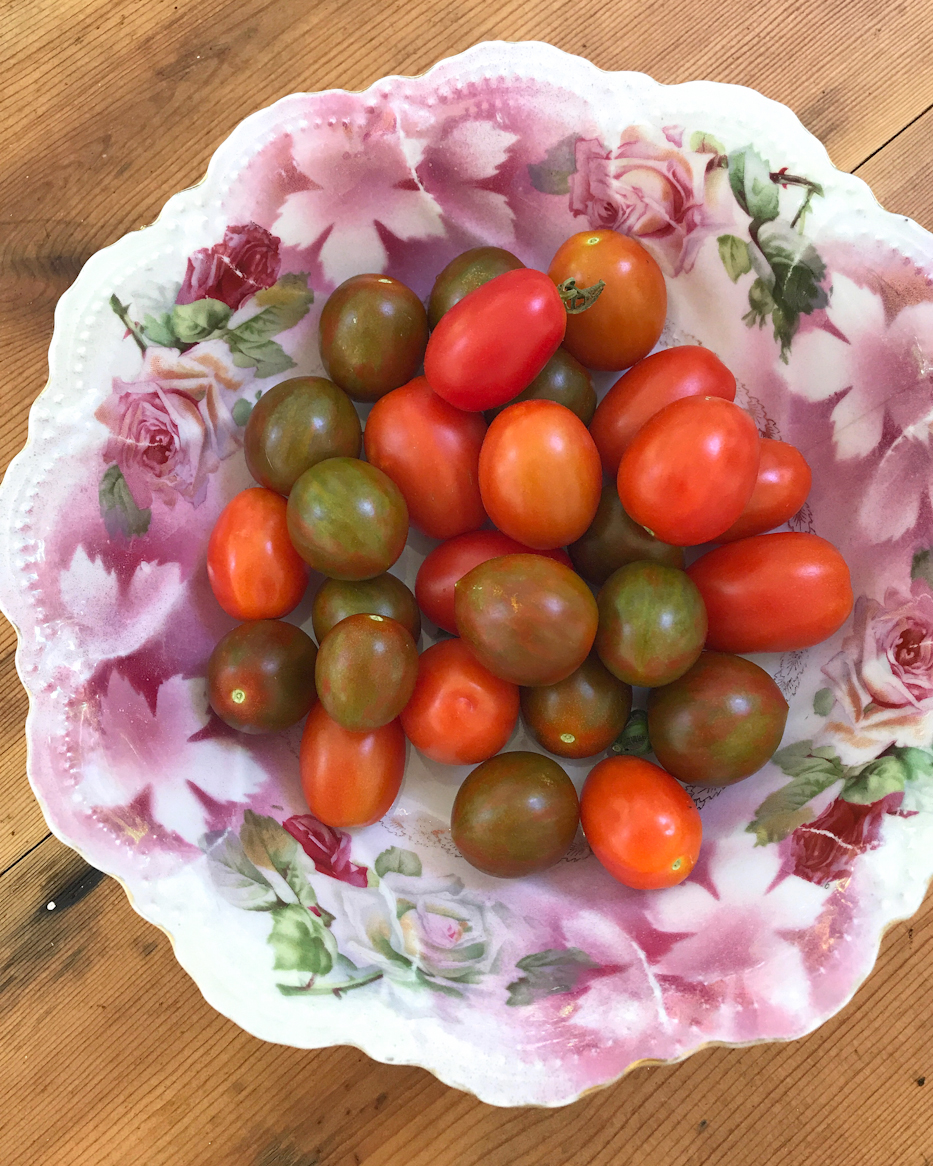 Work continues on other, random outdoor and indoor projects but for the most part, we're freeing up our time a bit more to simply enjoy the garden and the fruits of our labor. Have you tried the tomato called 'Chocolate Sprinkles'? It has the most amazing flavor; I said it tastes like pizza, but Jesse said it better, "…like it's already been seasoned!" So, the tomatoes are doing well but I was just checking on our beautiful cantaloupes and something gobbled them up before they could ripen. The photo above is from a plant I gave our daughter. Mine were that size before one of our many wild animals got to them. There's no way around it, I see a hoophouse in my future….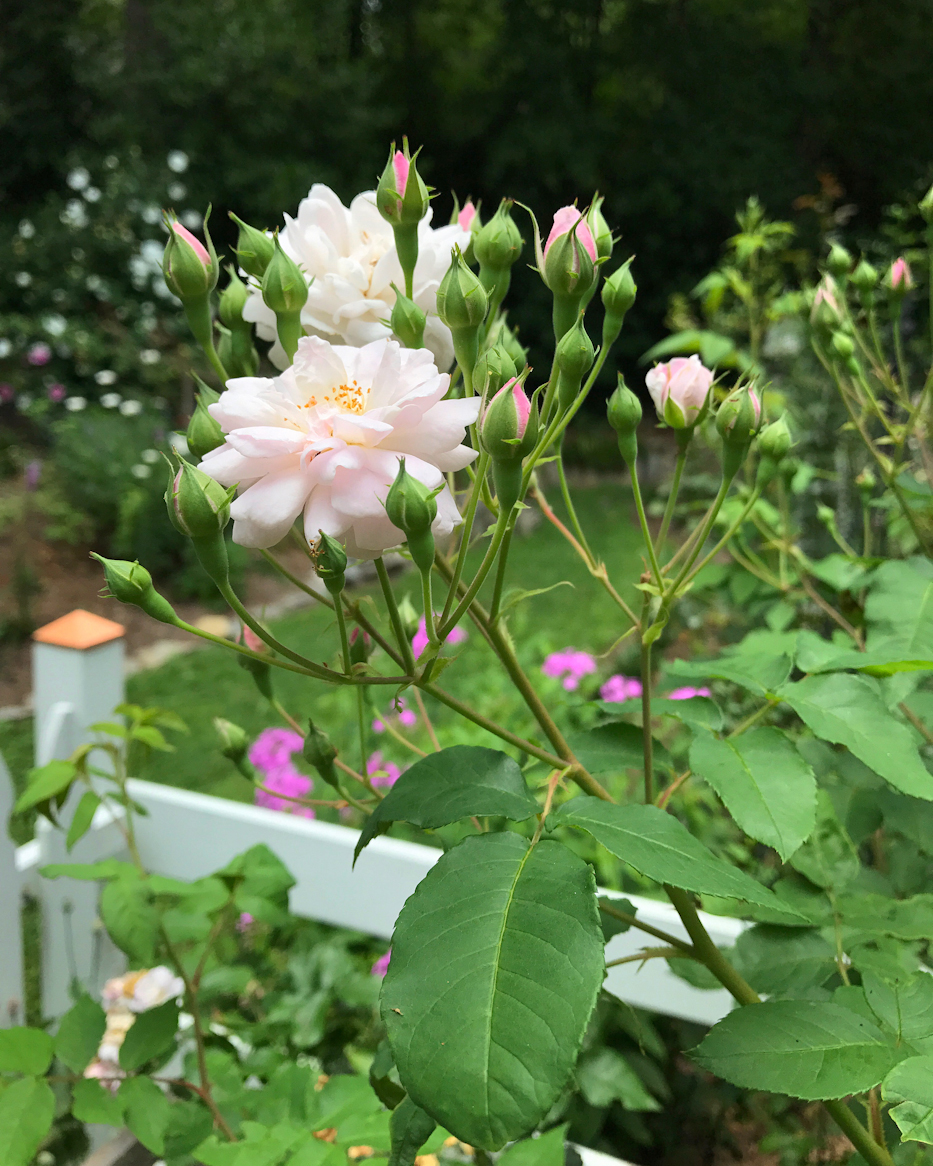 Blush Noisette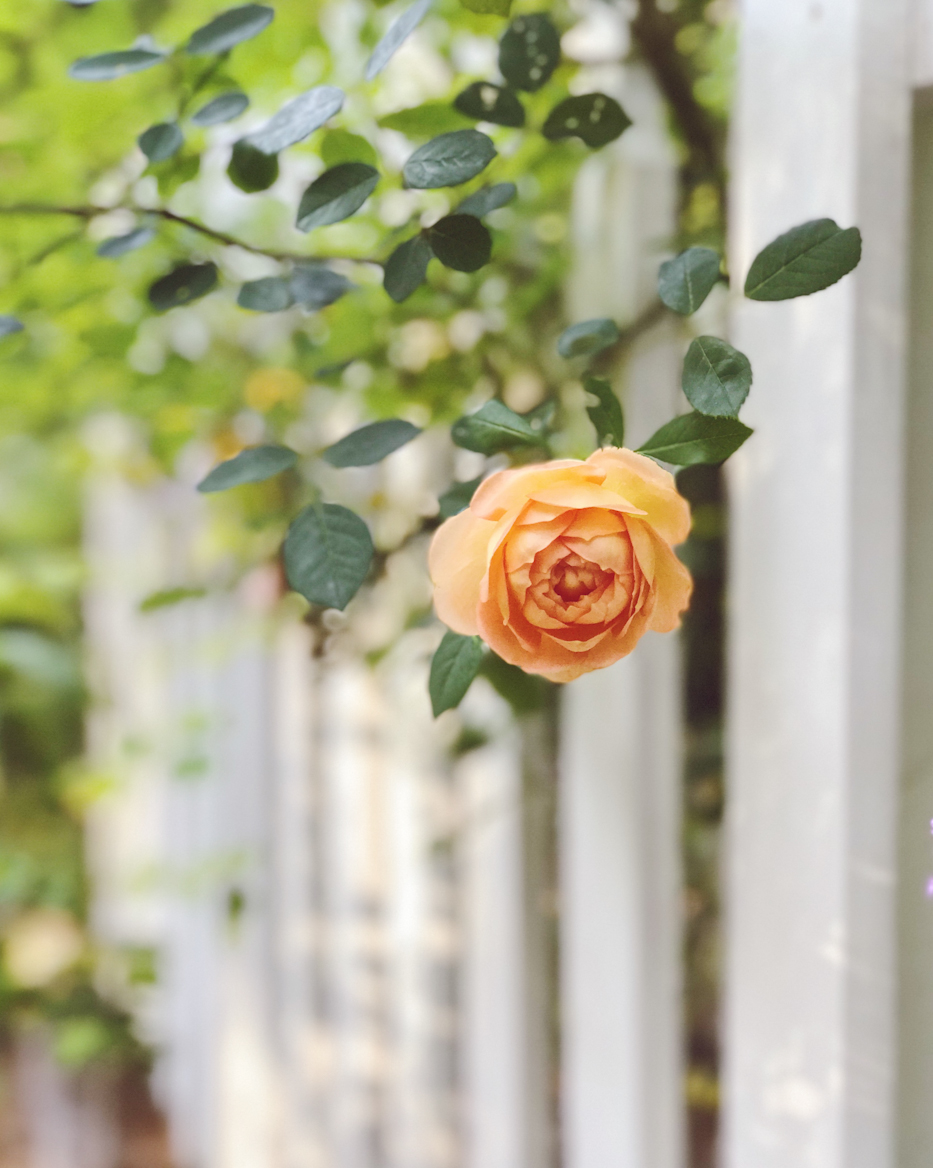 Lady of Shalott
In rosy news, we haven't had much in the way of flowers–one of the downsides of starting a new rose collection from primarily bands, but some of the more mature ones are putting out fresh growth for late summer flowers which is so encouraging. I'll be sure to have photos of those for next time.
See you in August. 💚