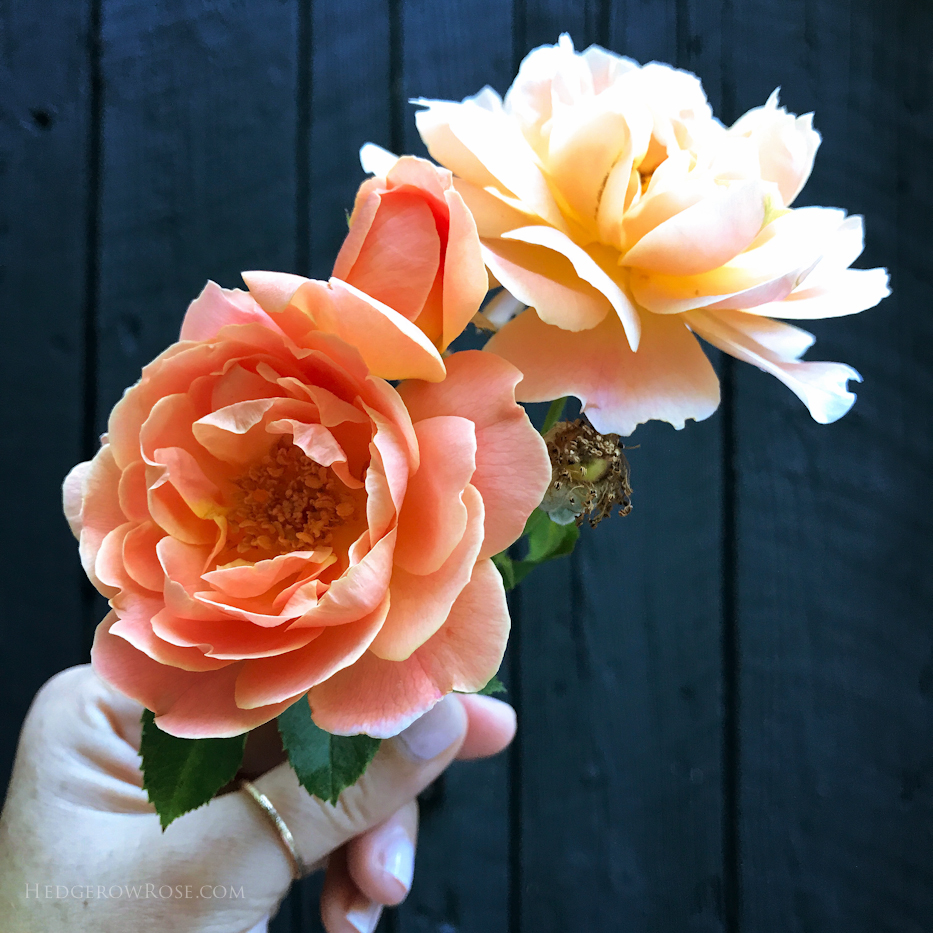 It was so exciting when I opened my email recently and saw one from Proven Winners® asking if I'd like to try the At Last® ('HORcogjil') rose in our garden. Those of you who have gotten to know me can probably imagine my enthusiastic response and the happy little jig I did. 🙂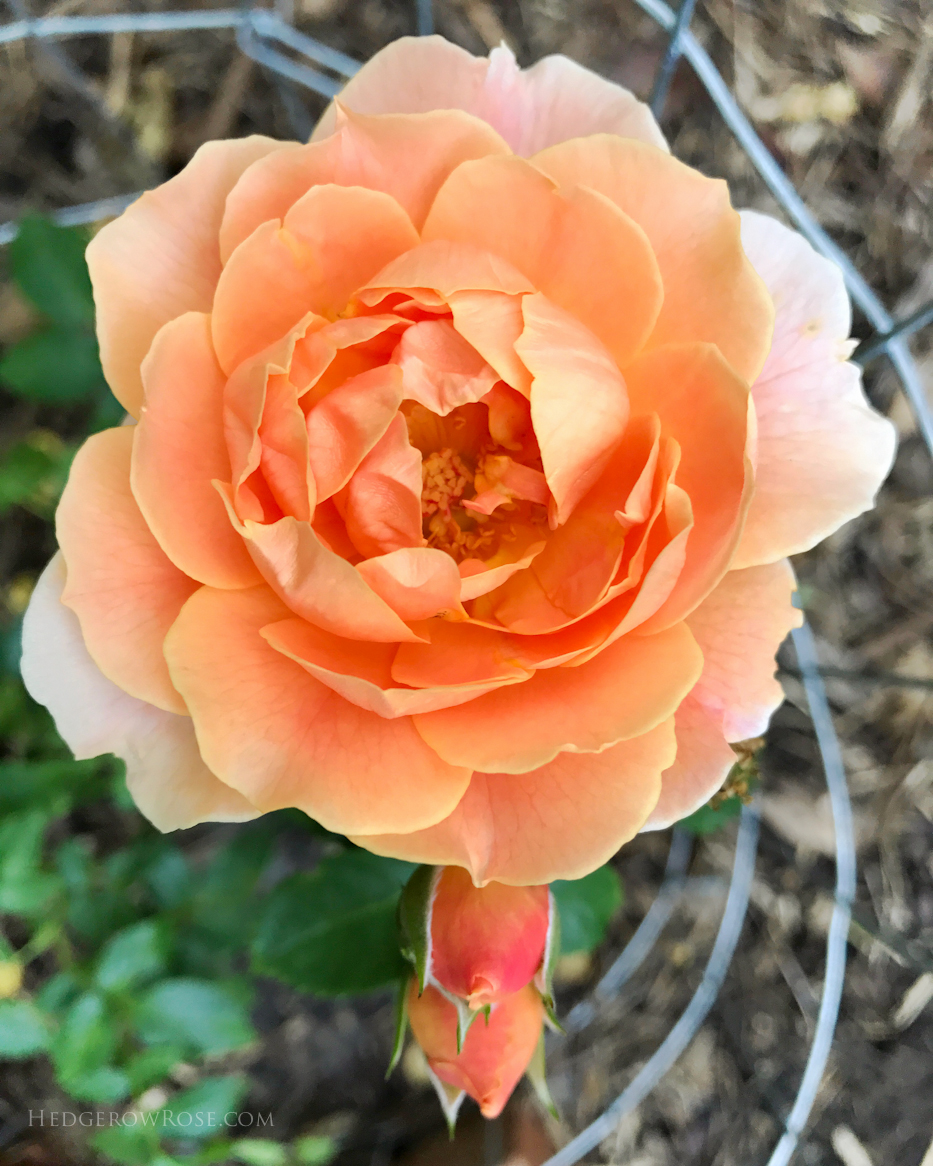 I had already heard about AL on the interwebs and I loved the look of it: lovely shades of apricot, peach and gold with prominent stamens on an open, happy looking flower. This is a rose that would fit right in with the type of garden we're putting together here.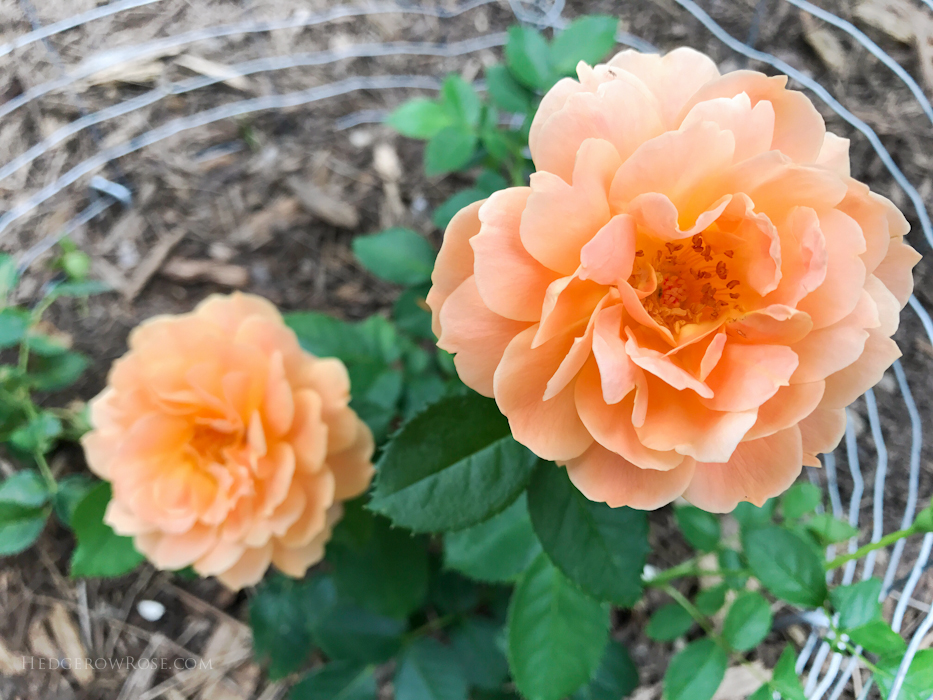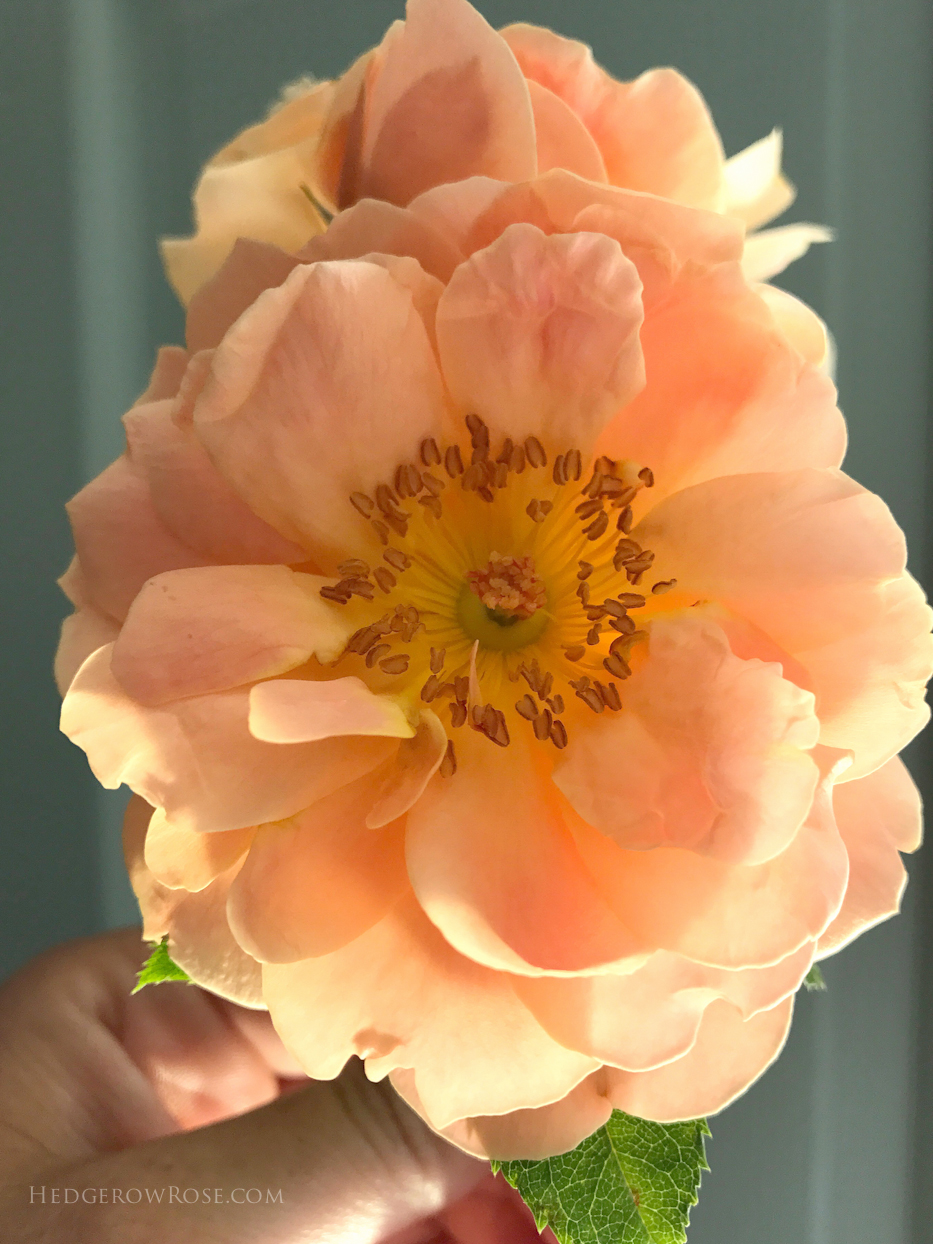 The Proven Winners® website describes At Last® as a fragrant (!) rose that does not need spraying or pruning or fussing whatsoever with a flowering period of spring to frost. Sound too good to be true? I was eager to find out for myself.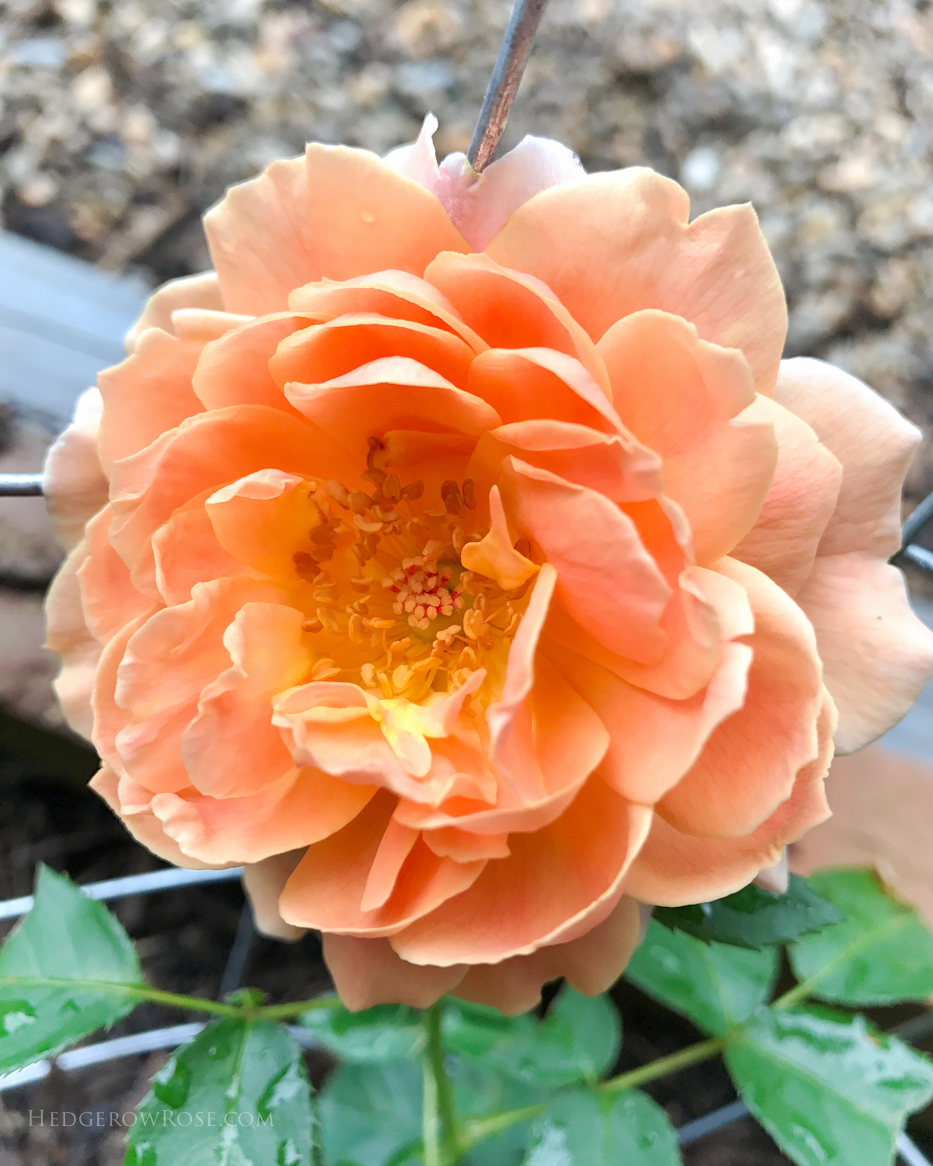 AL is a shorter Floribunda, maxing out at about 3′, according to the description, so I figured, with all it's other attributes, this would be perfect for a low hedge. My thinking is, if it grows well here, then it's one I could confidently recommend to new rose gardeners. If you haven't read it already, be sure to check out this post to learn about the challenges of our new garden.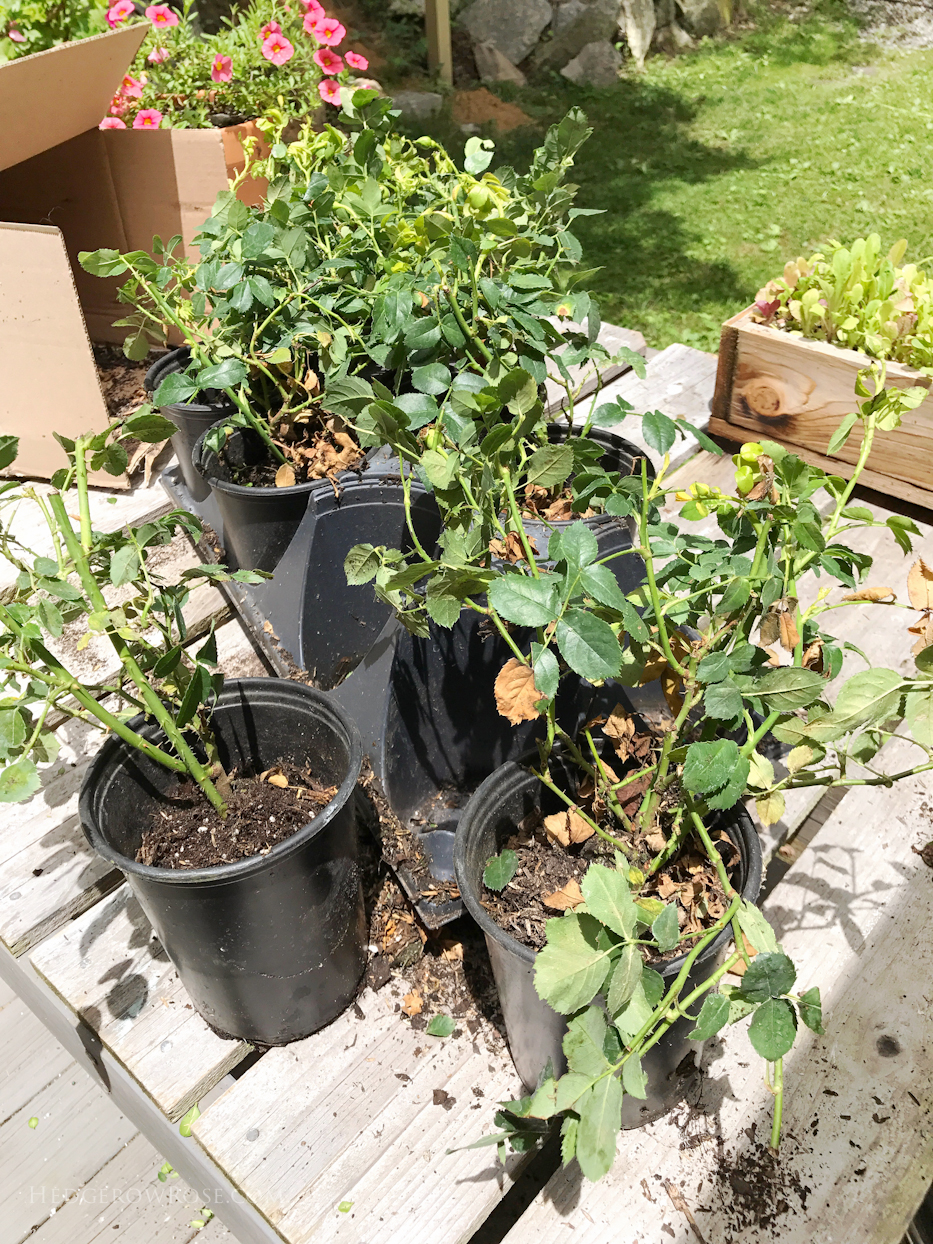 So, the roses arrived and I don't want to call anyone out, but the distributor who sent them on behalf of PW did a poor job of packing them. They were dehydrated and crushed, with much of the soil in the box and not in the pot. At first I was crestfallen and then I saw the opportunity: let's see how these roses bounce back from this. "Bounceback" is a trait I assign a mental score to on all of my roses, because, let's face it, no garden is perfect. There is always some struggle!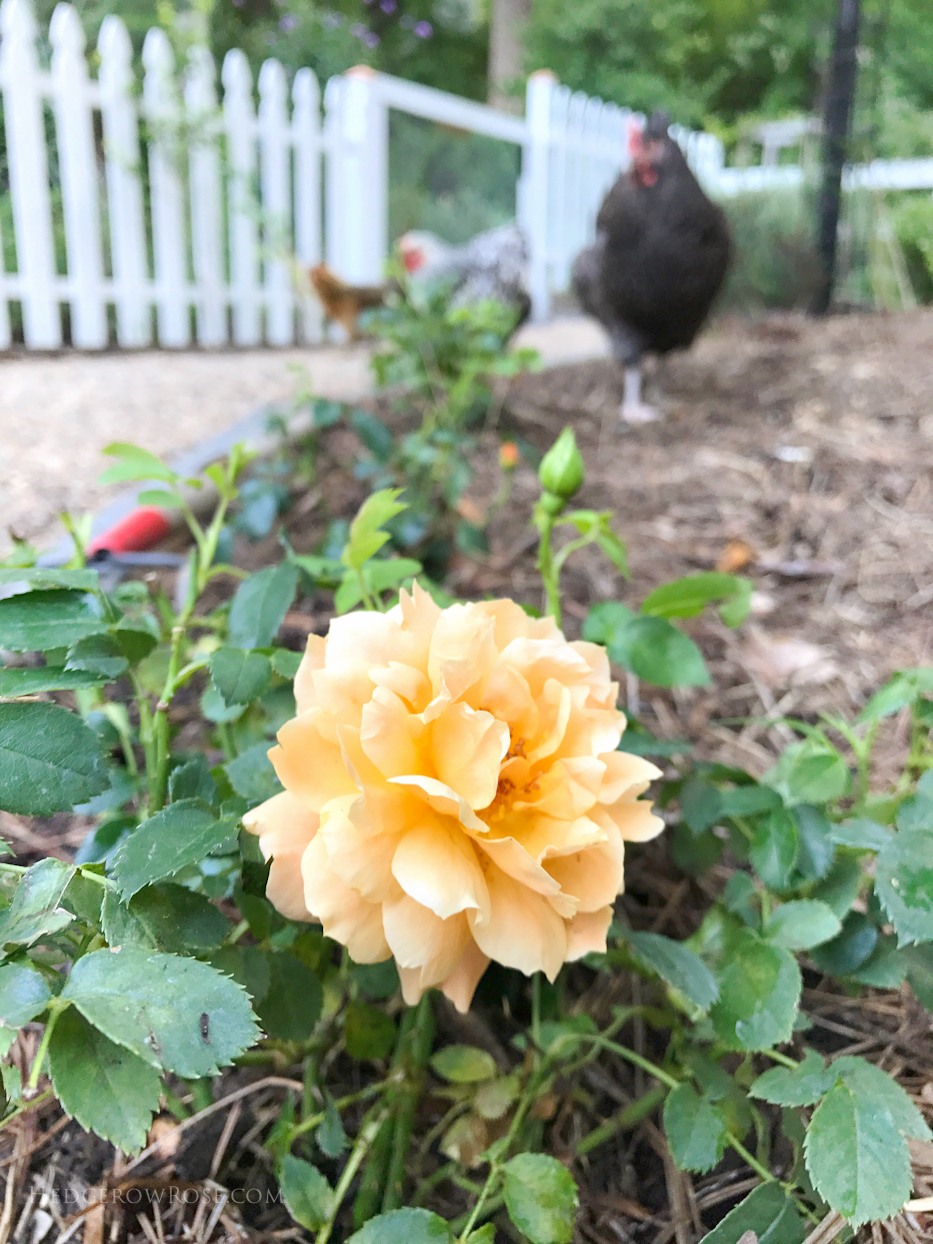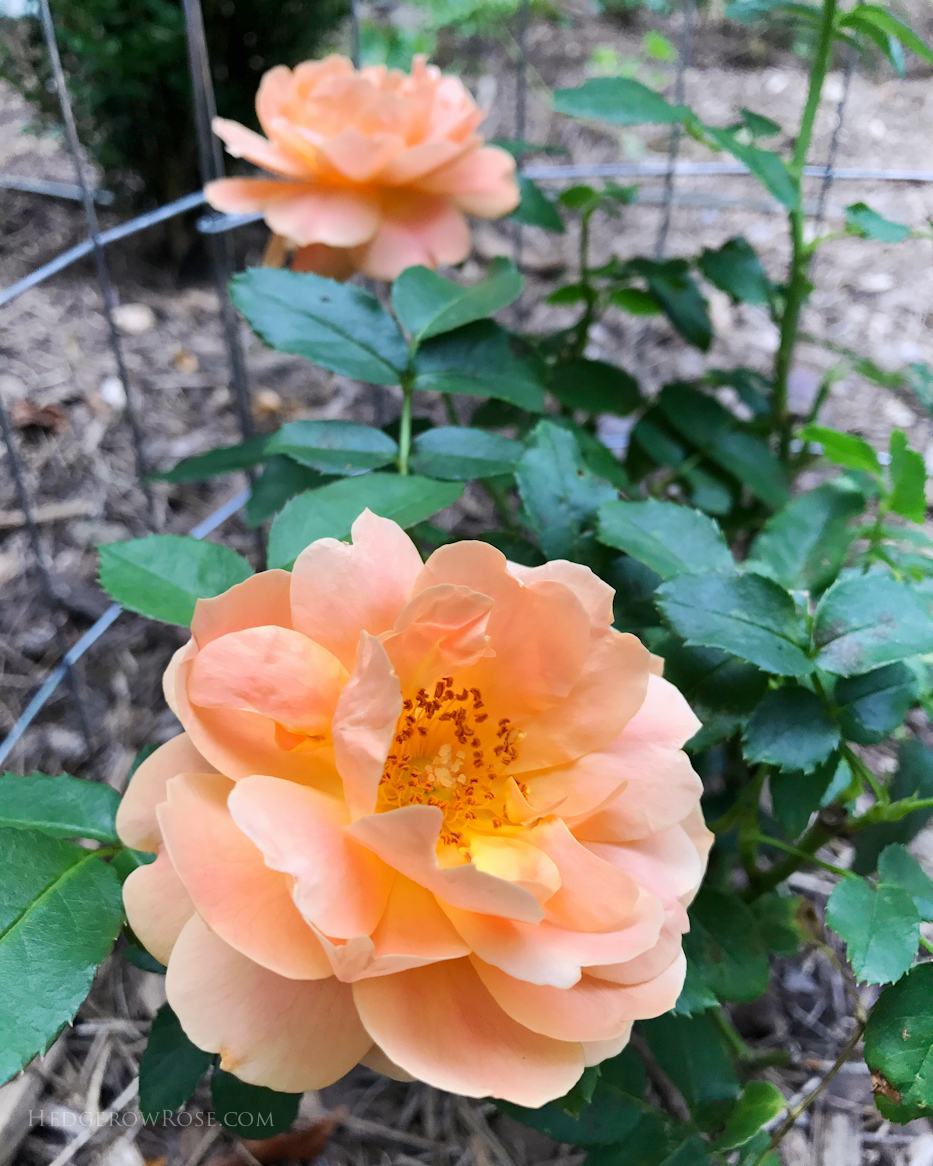 Well, this little rose bounced back right away. I did have to build temporary cages around each plant while the roots get established because of some certain naughty chickens that I know so please pardon the mess! They have been steadily producing blooms for the past couple of months and new growth in spite of the: poor soil, slight shade, nearby tree roots, etc. You know, the usual in this garden.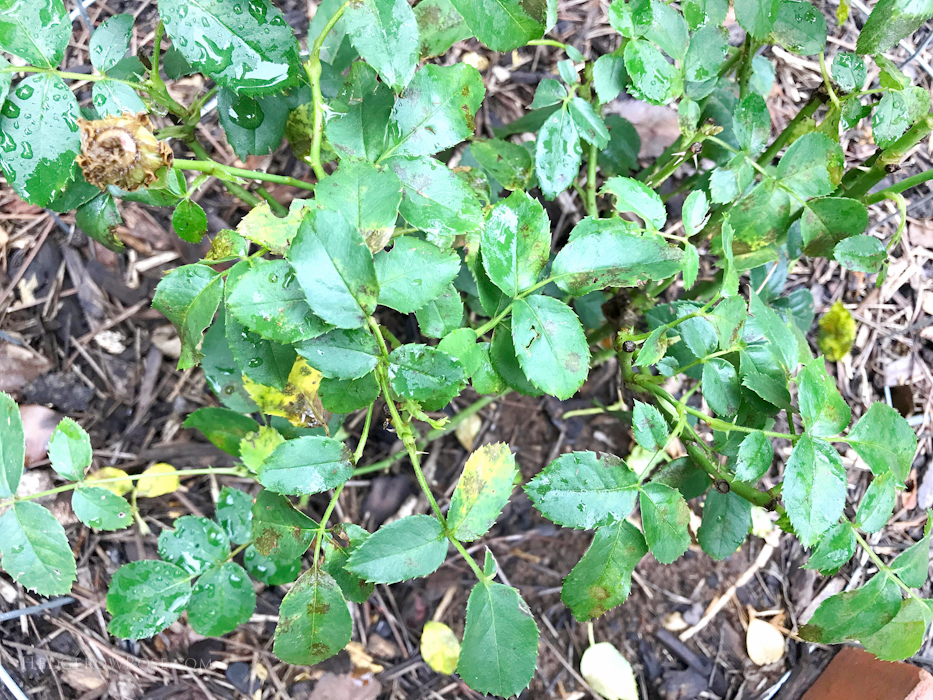 The only thing I've noticed that is a negative is one or two of them have shown signs of blackspot. I read a comment on HMF by another gardener who said they eventually pulled theirs for disease issues. I am really hoping that ours just grow out of it as I continue to amend the soil. We've also had a ridiculous amount of rain lately. Anyways, I'll be sure to update everyone on how they do and whether the blackspot gets worse–in which case they're toast because we don't tolerate that nonsense–or if it resolves itself. (Remember we don't spray our roses.)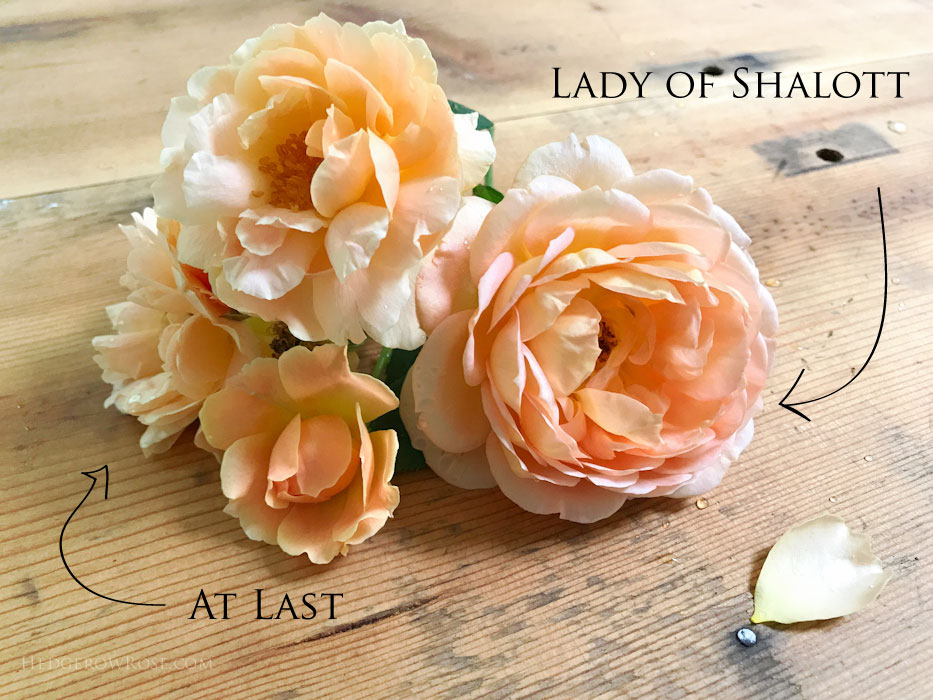 They're also planted directly across from a 'Lady of Shalott' rose I have in a container. Both AL and LoS are in flower right now and I am amazed at their similarity. Even their fragrance is the same (to my nose, at least.)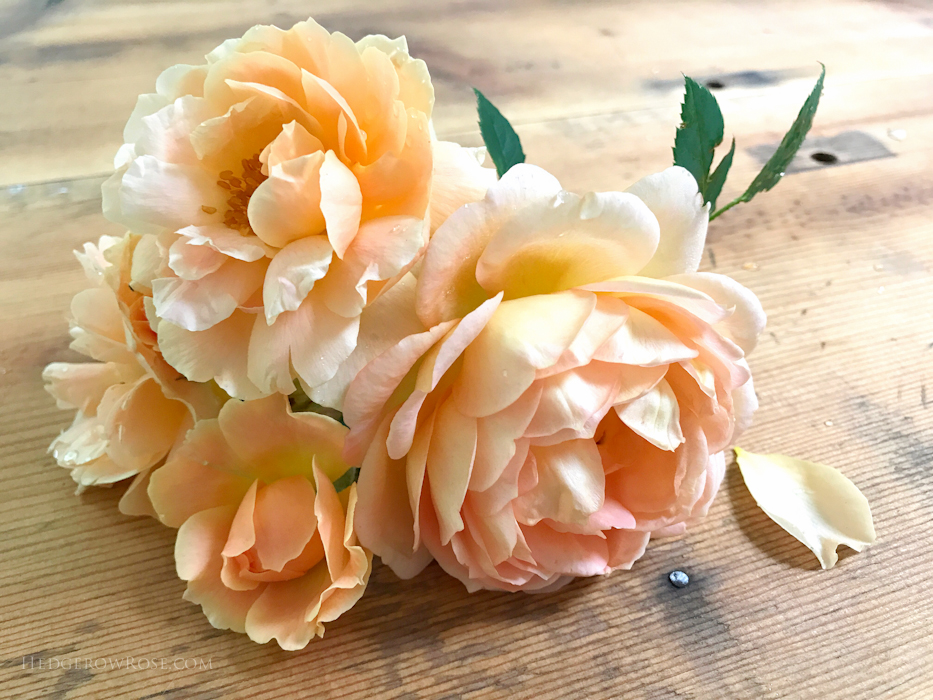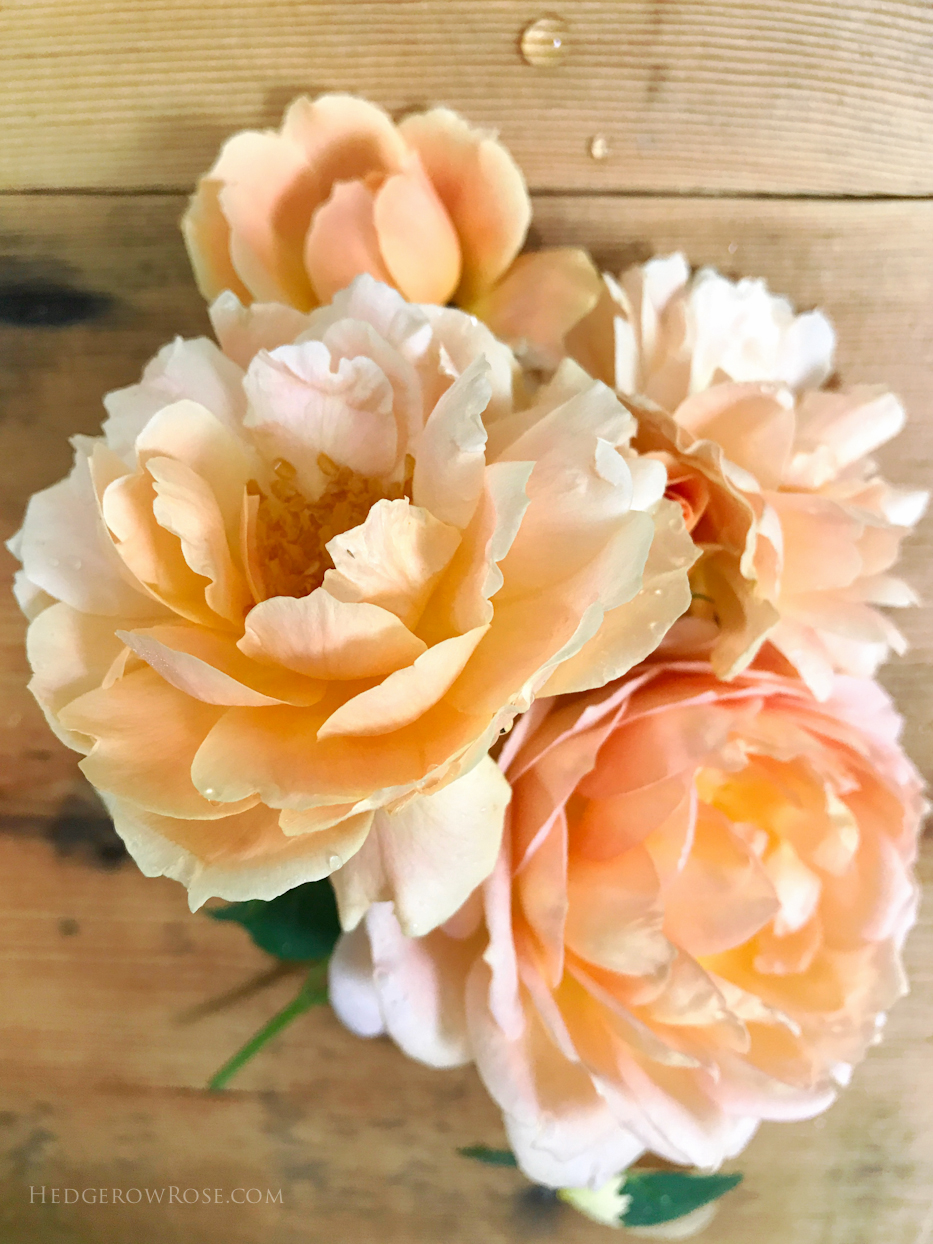 Quite a similarity, don't you think? Something to think about if you already have LoS but are looking to add more of this wonderful color to your garden with other fragrant roses. I also think, because AL stays smaller, it would look so gorgeous in a mixed border with flowers in shades of blue. 'At Last' interspersed with Caryopteris? Yummy.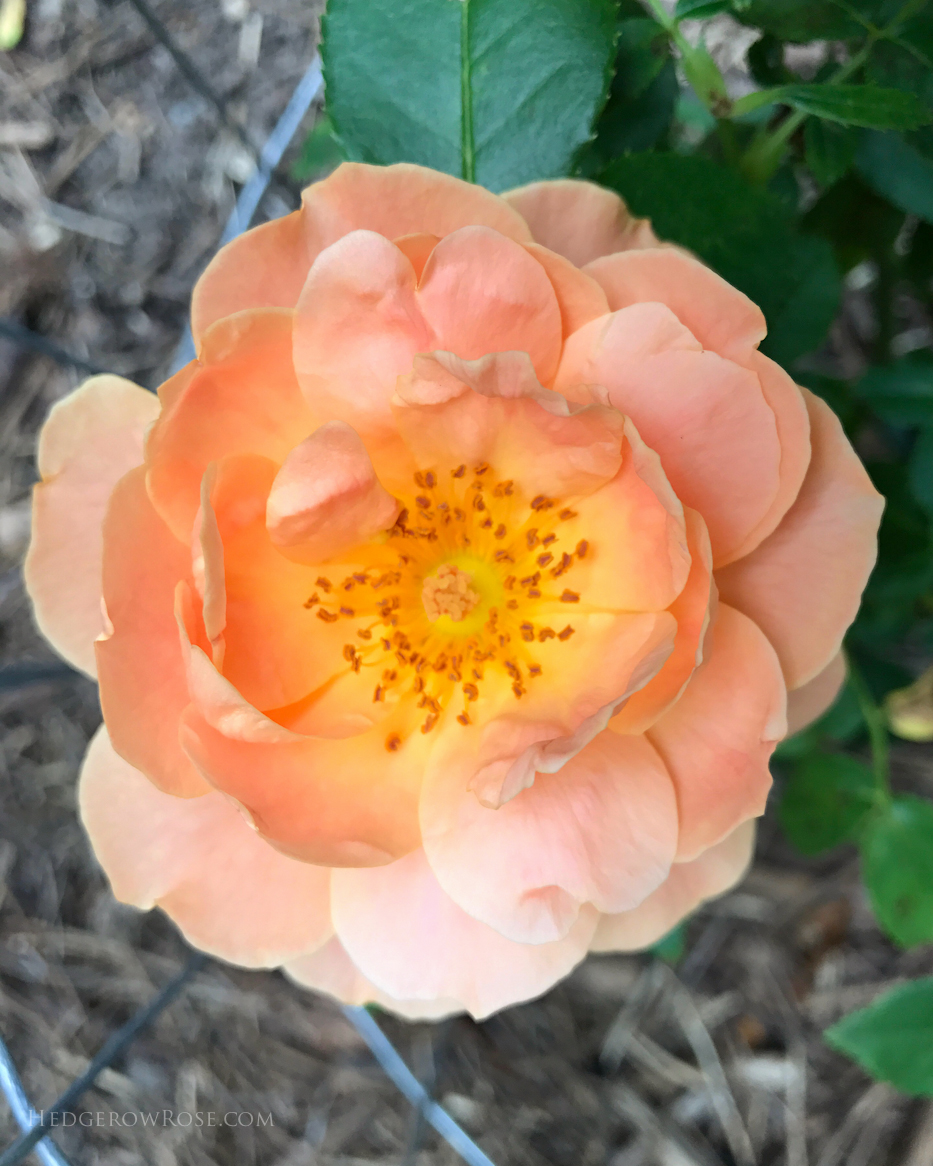 Do you grow this rose? I'd love to know what you think of it!