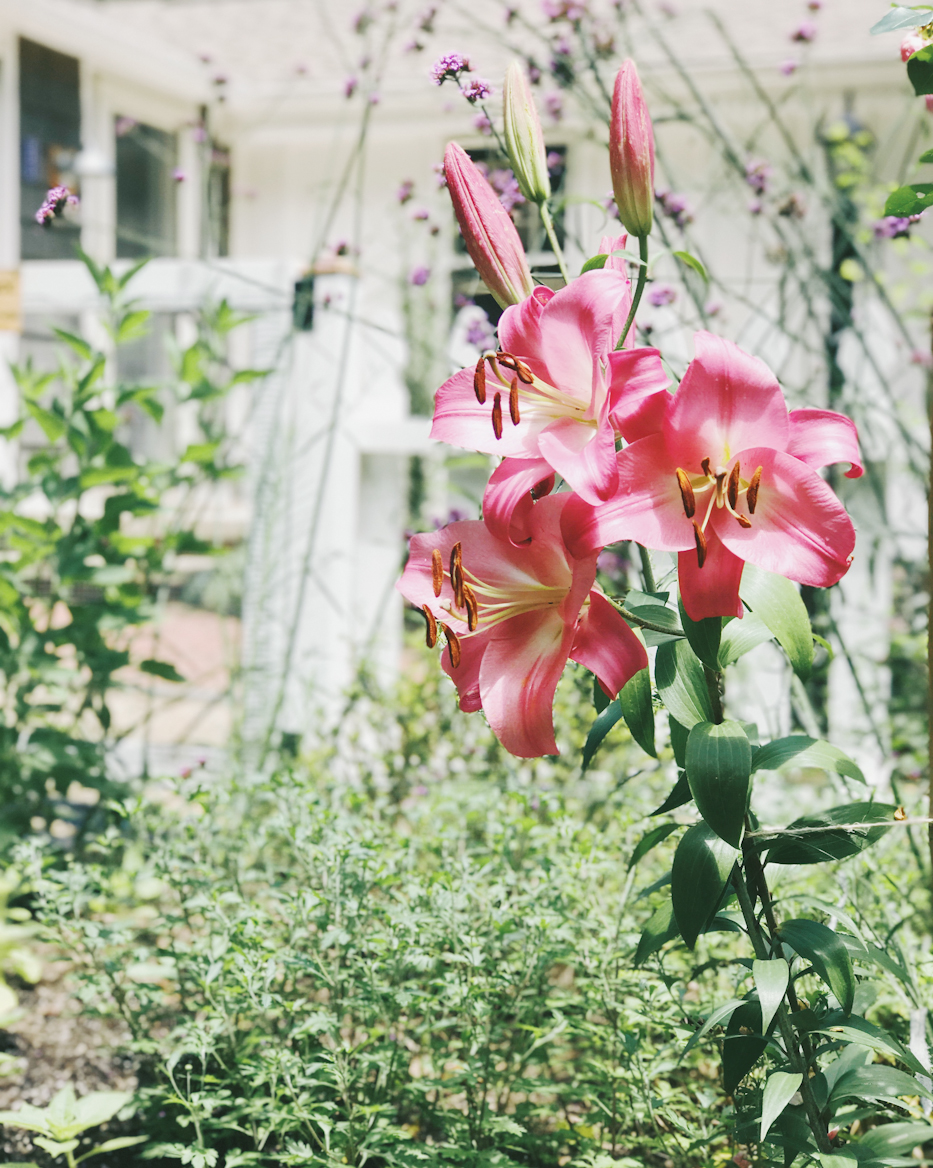 Summer arrived in a big way this week. The kind of heat and humidity that has us all feel a bit wilted by mid-afternoon when, thankfully, a refreshing thunderstorm passes through. The fruits are ripening: tomatoes, cucumbers, blueberries, strawberries and now, as you'll see in the photos, the addition of a pluot tree!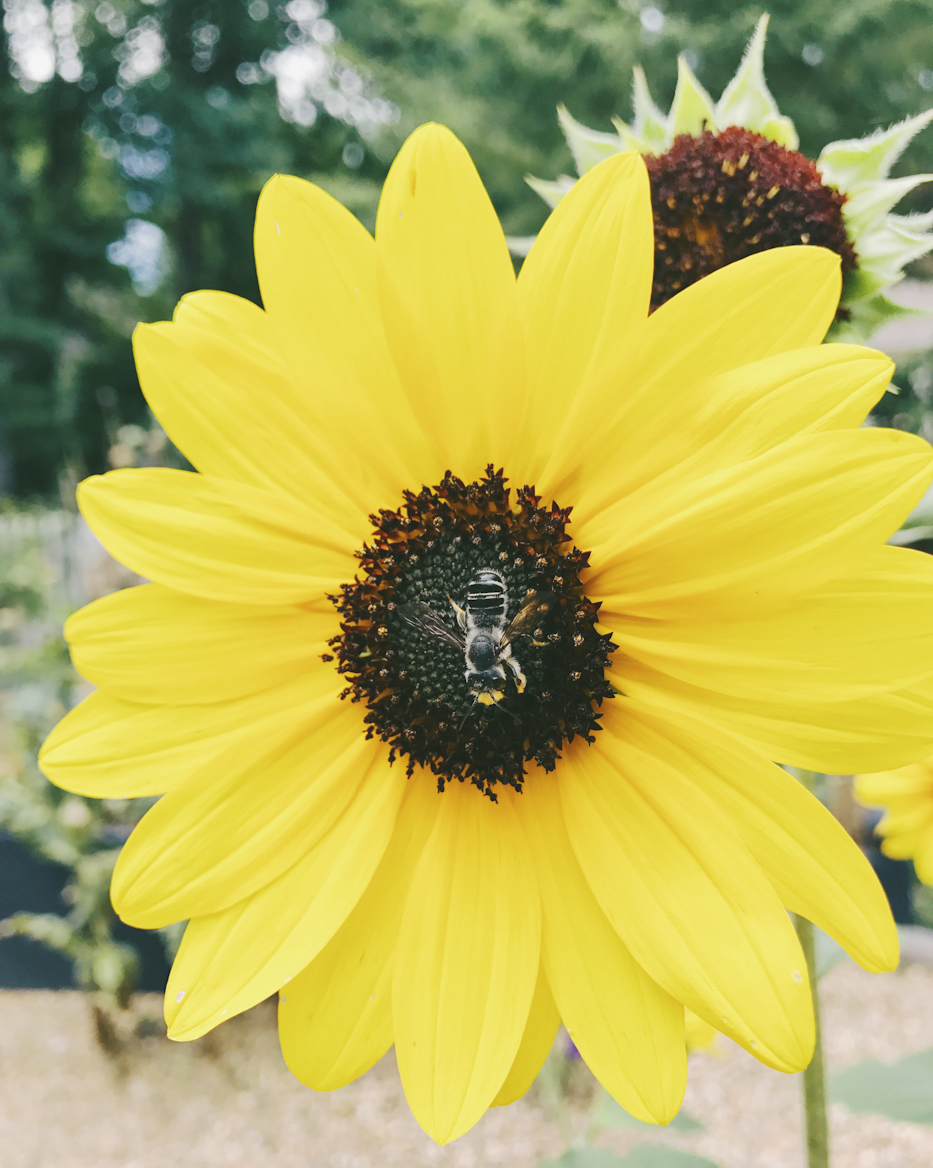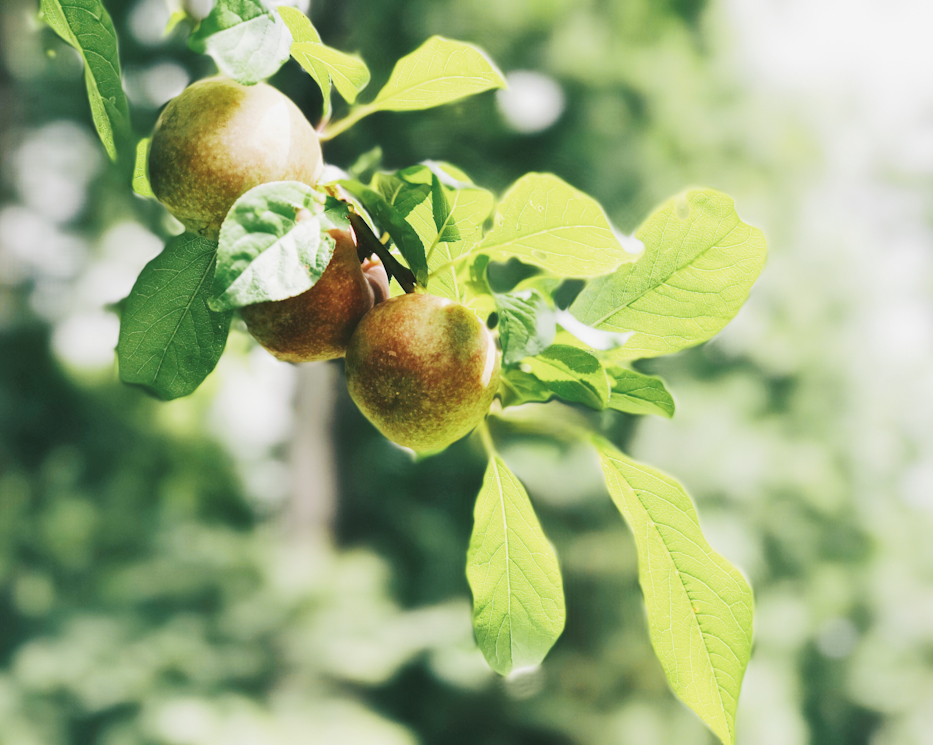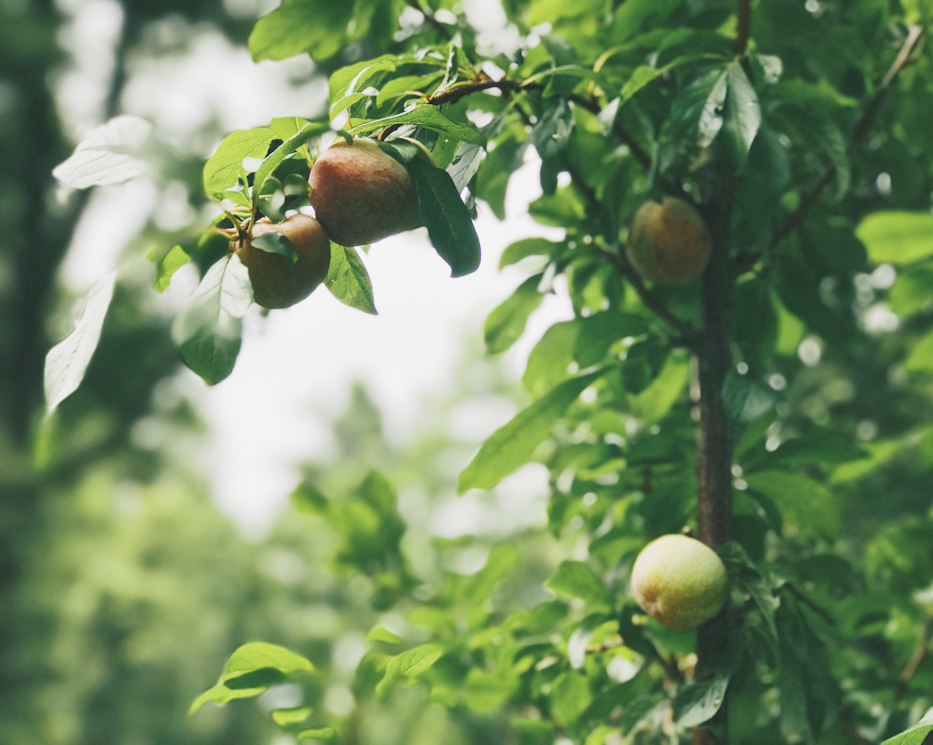 Most of the roses have begun creating new growth and buds for a second flush. Some are a bit more ahead of others such as….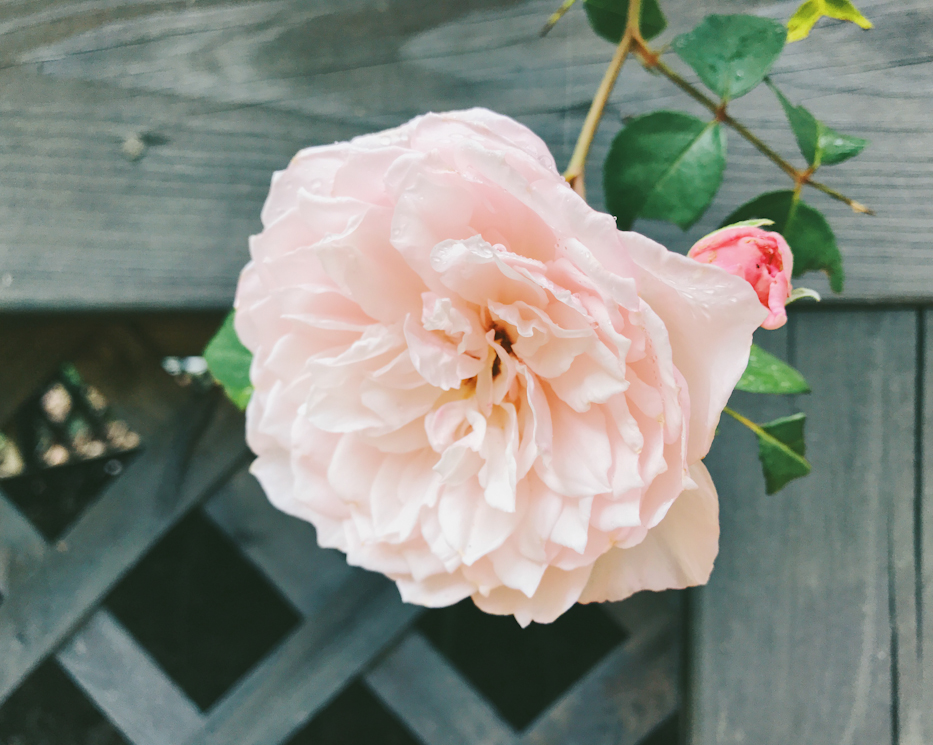 …The Generous Gardener…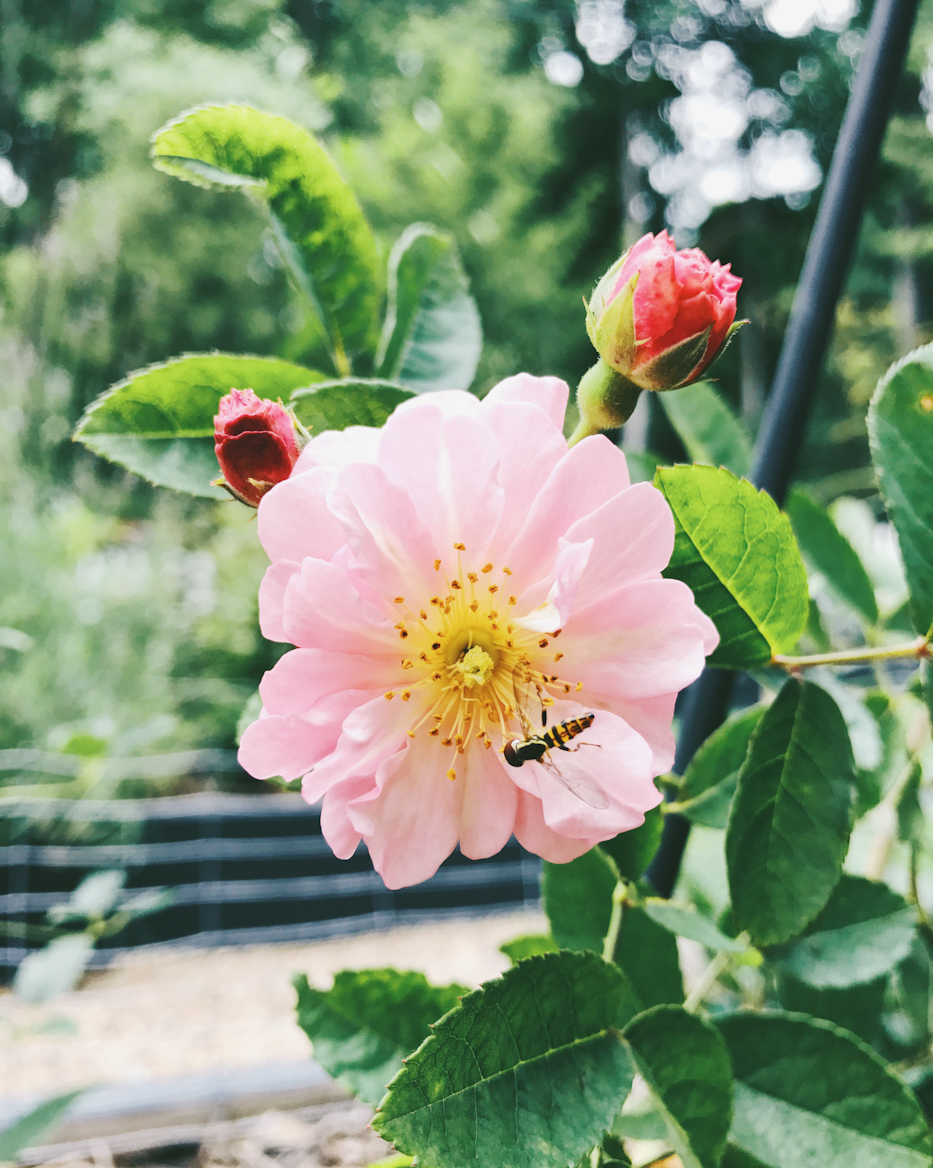 …Cornelia…. which really hasn't stopped flowering since spring. This blossom is on one of the young, cloned plants from 2016.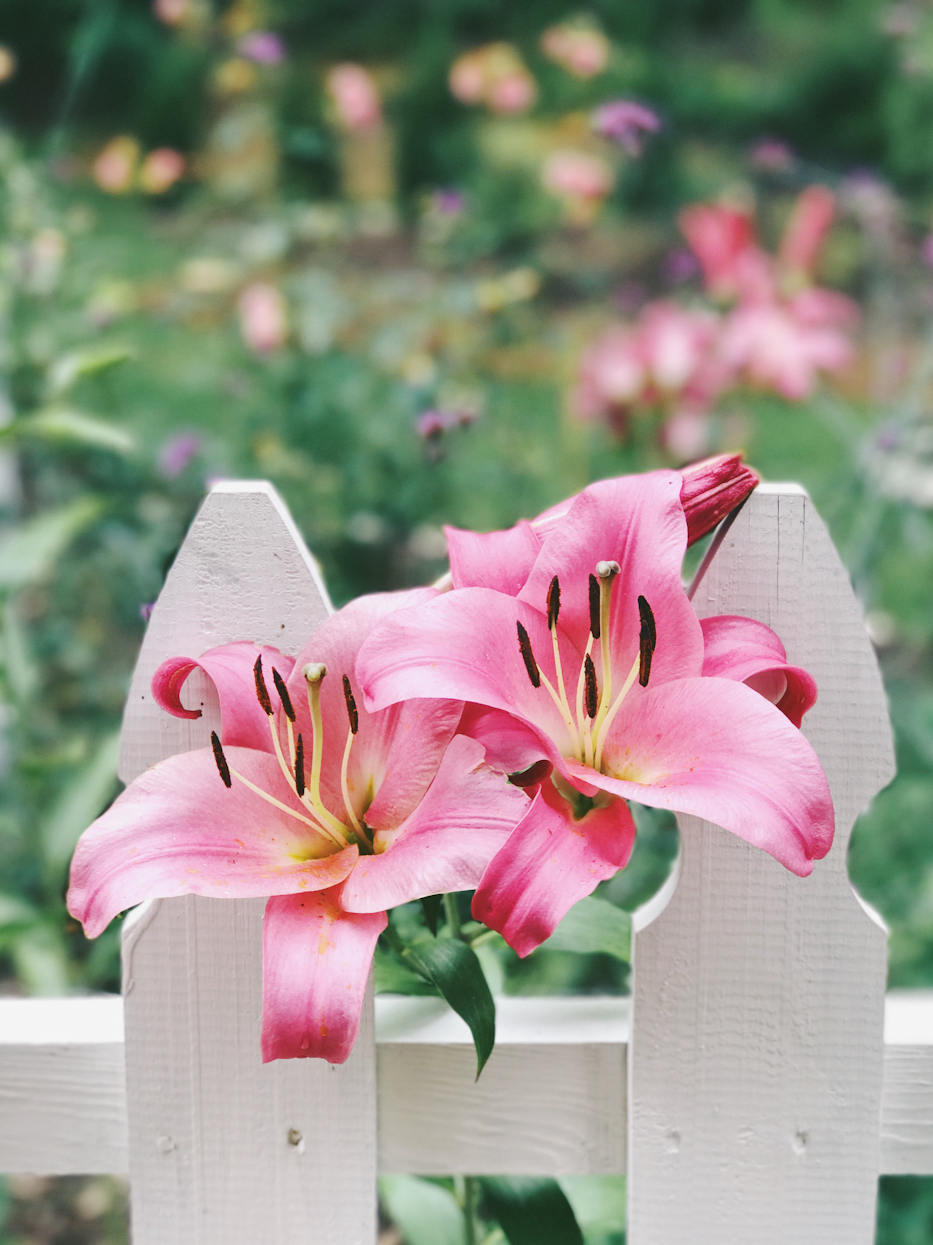 But the real stars of the show this week in the garden have been the lilies. The asiatic have completed flowering but the oriental have just begun. There are still the species to open up, too, so the lily party should continue for several more weeks.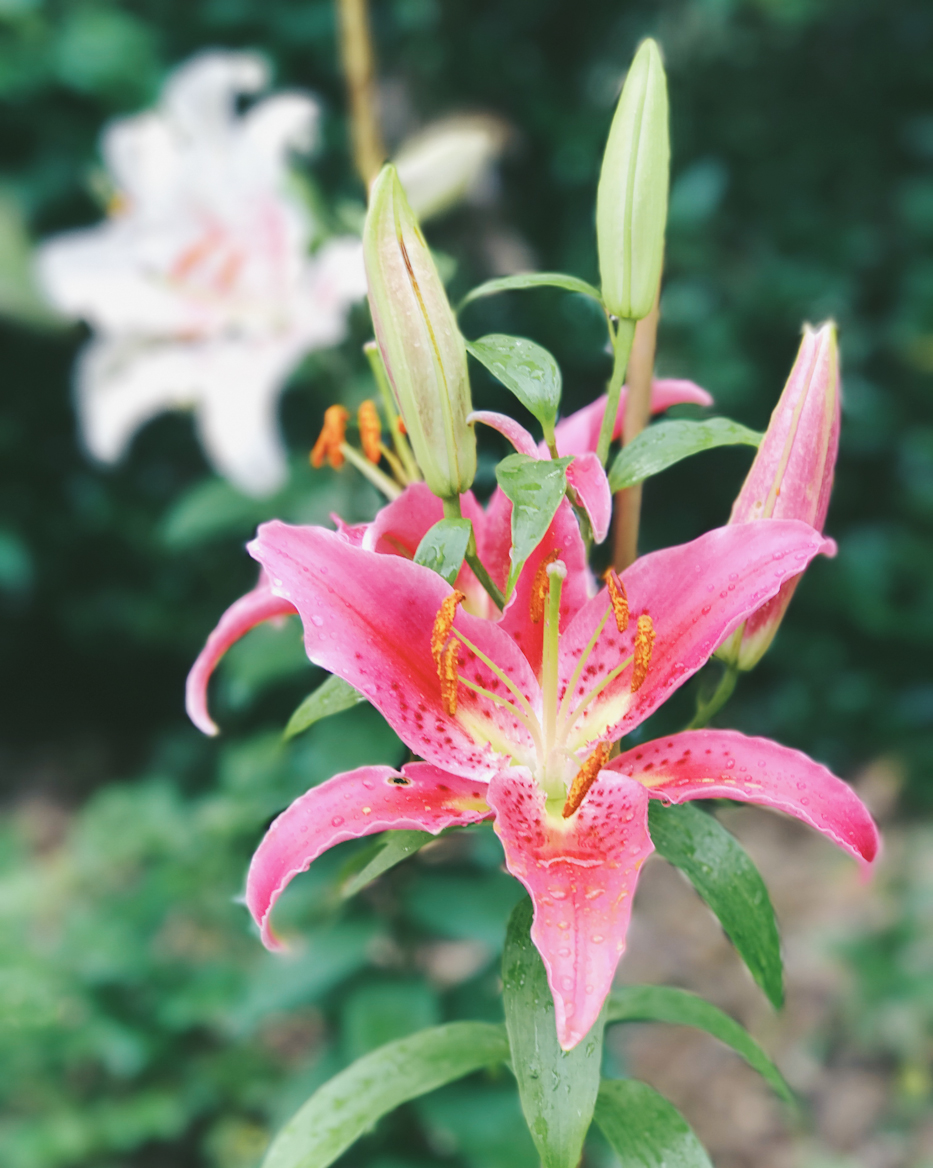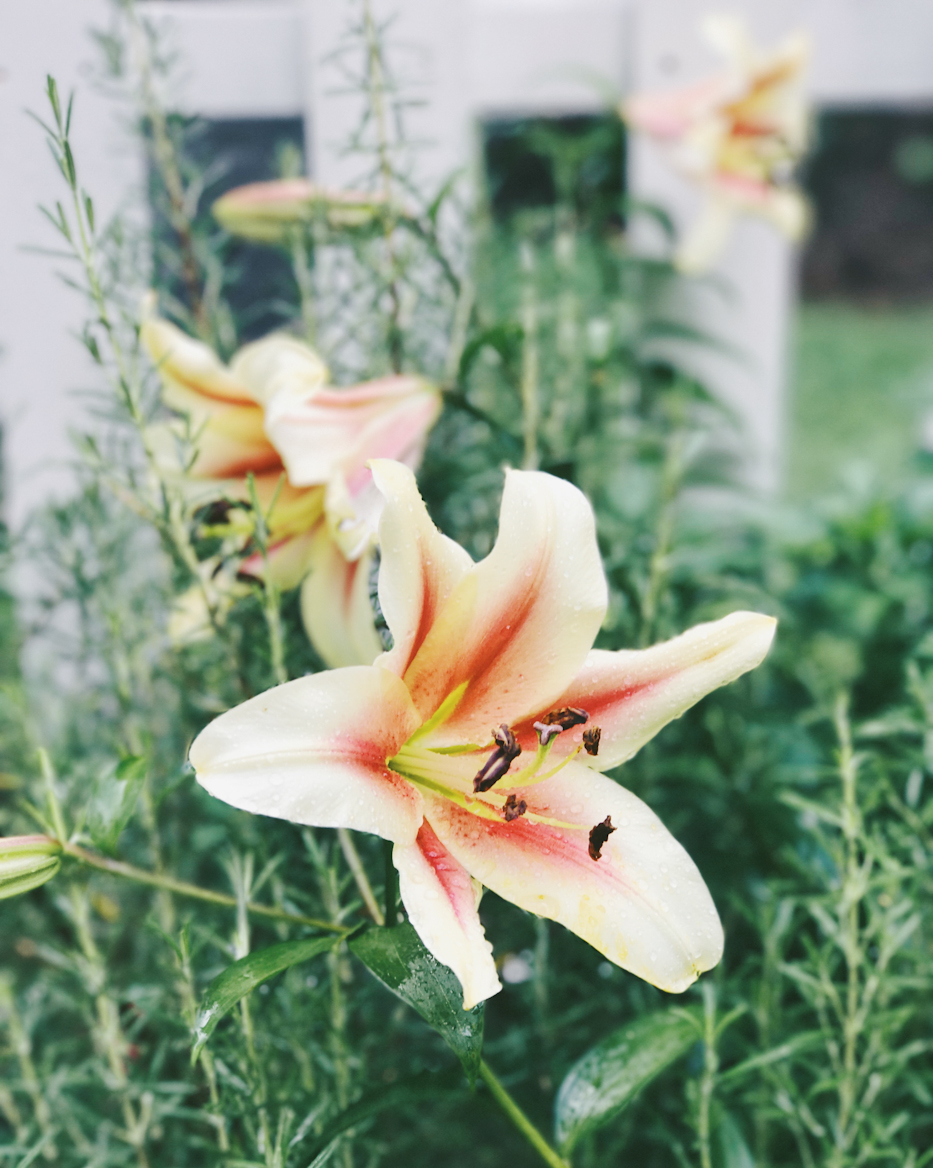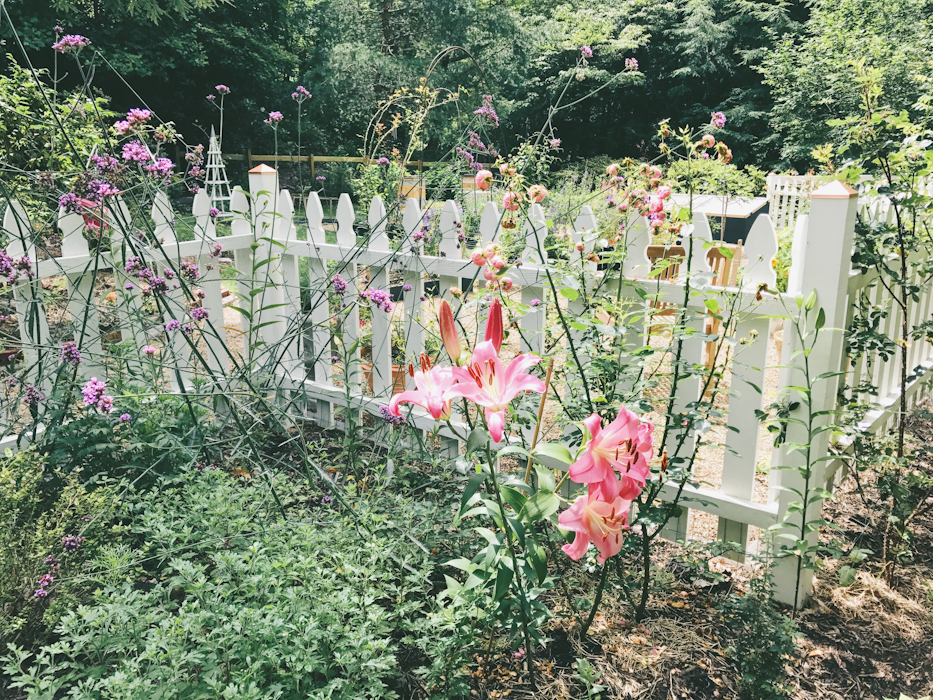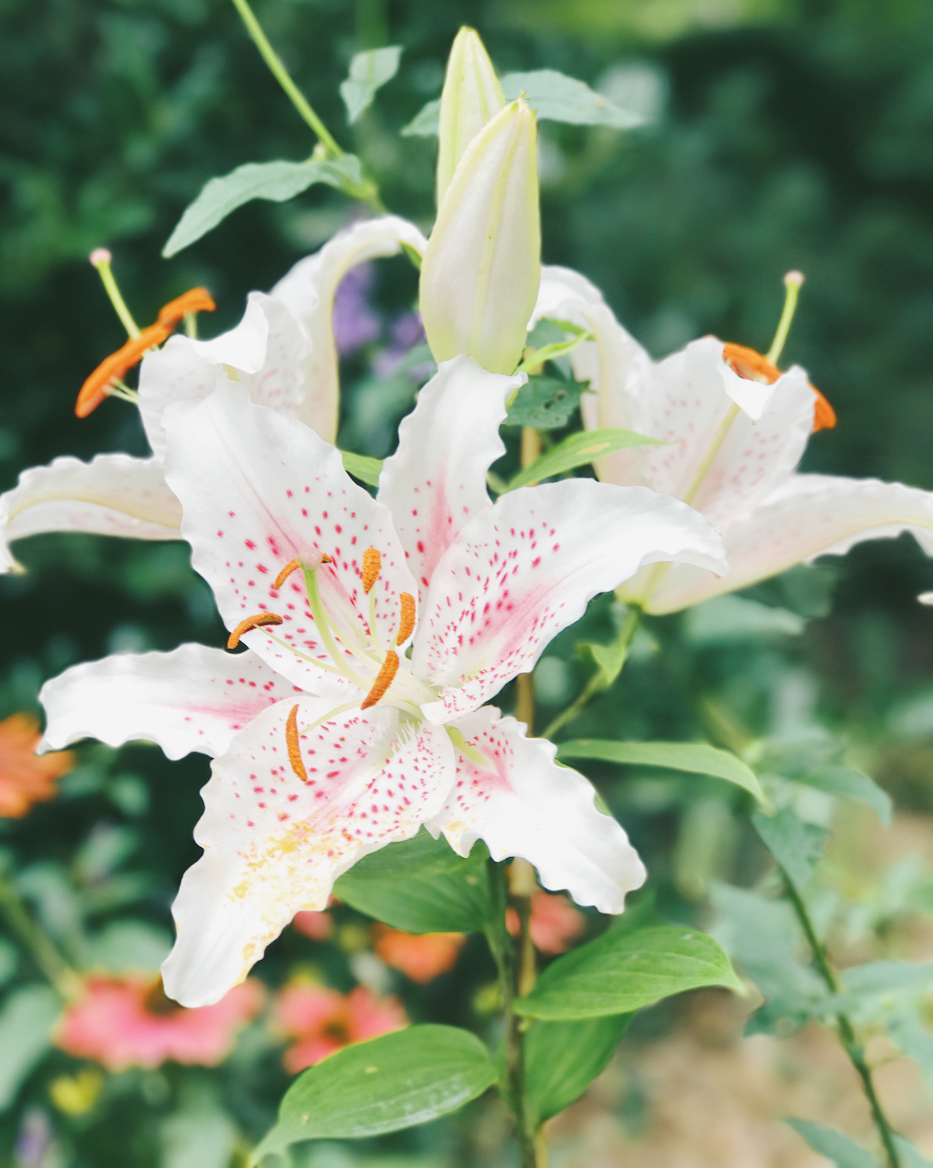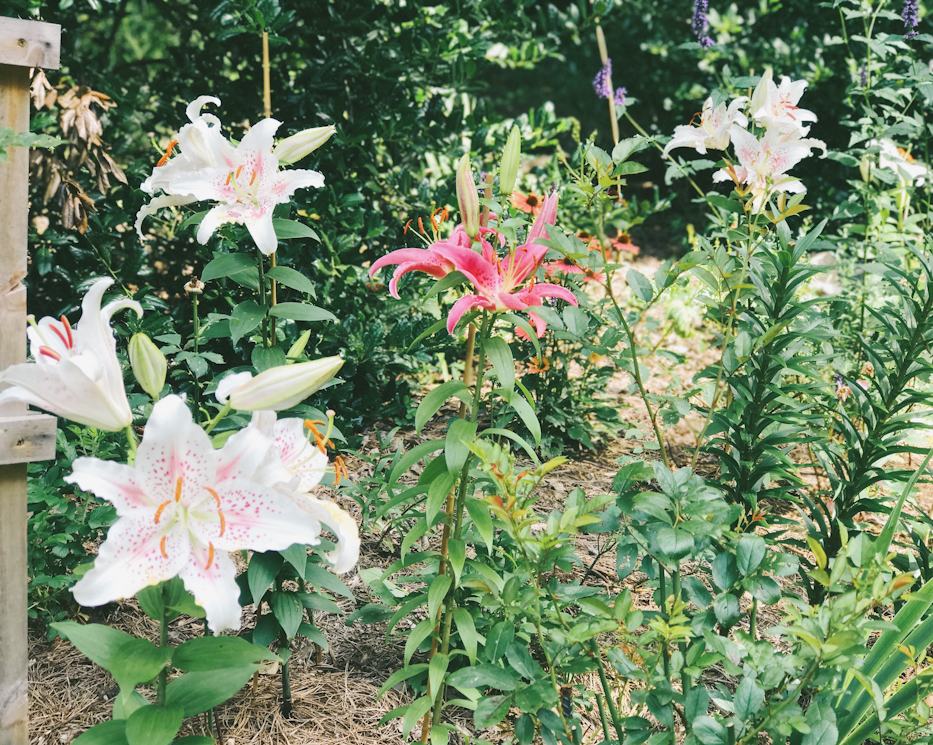 I wish you could smell these. The garden is so fragrant right now!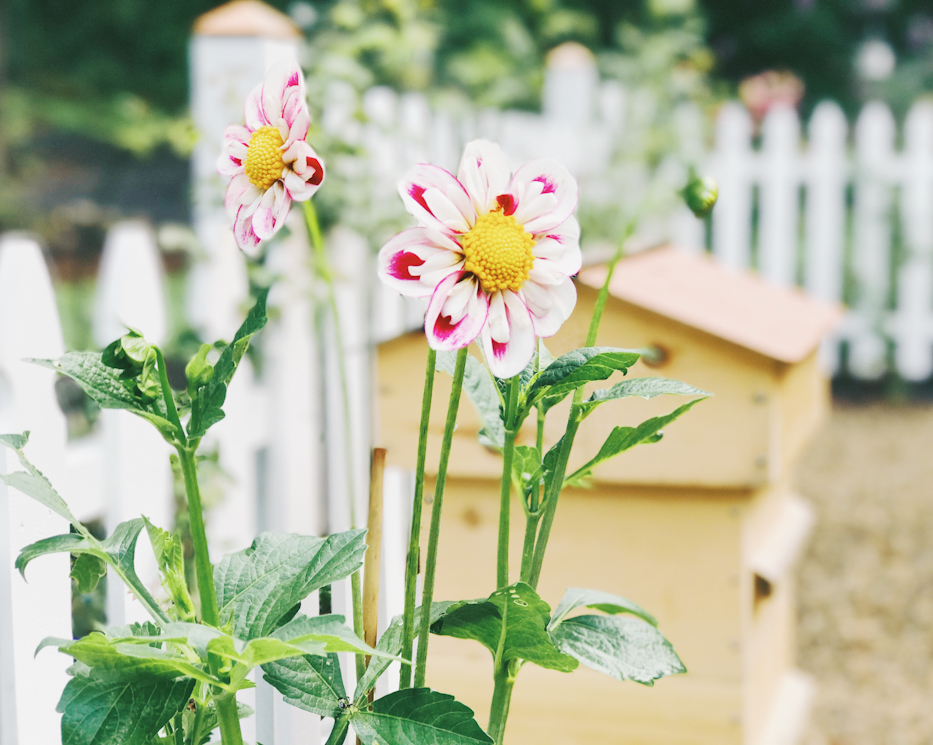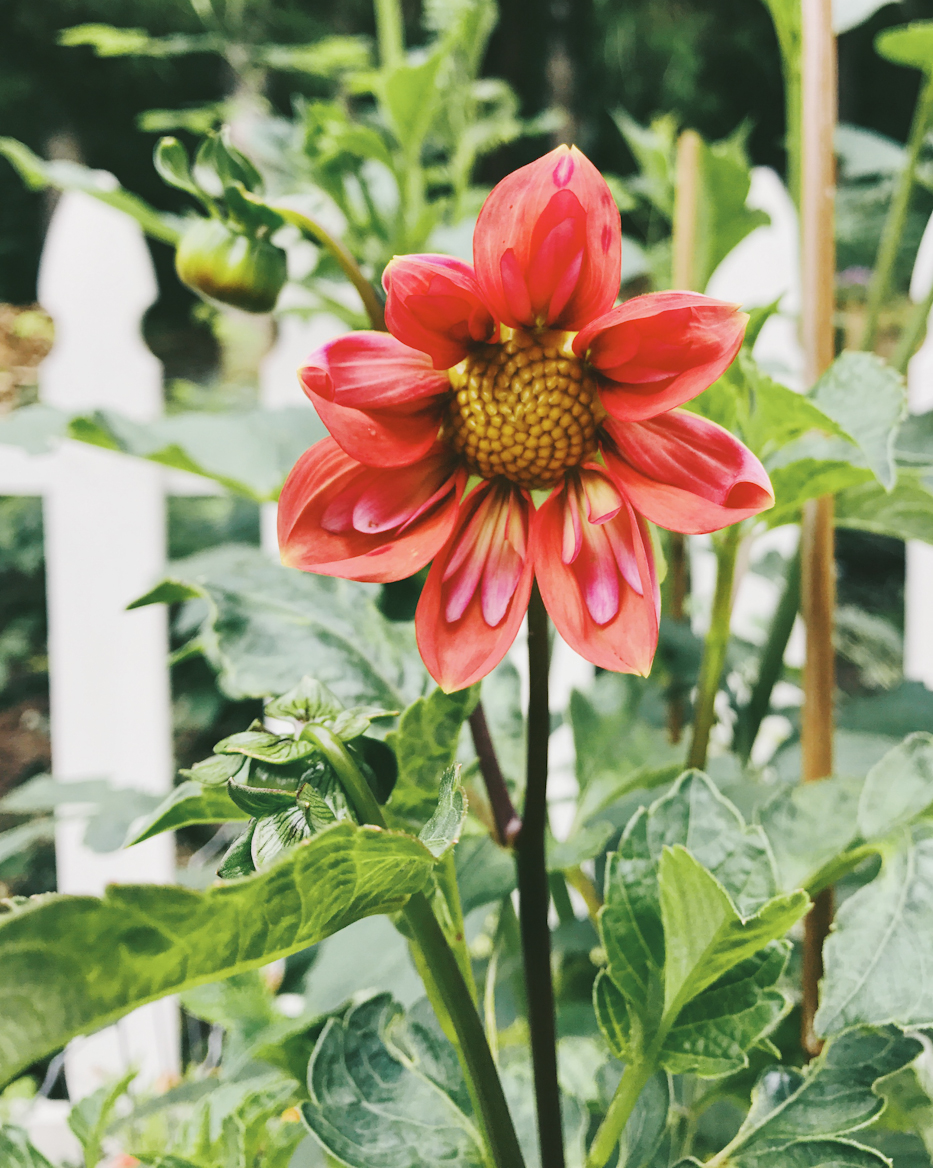 The remaining 4 dahlias are opening their buds. Our garden currently has only 6 total since I removed some from last year including Café au Lait (which I needed a break from.)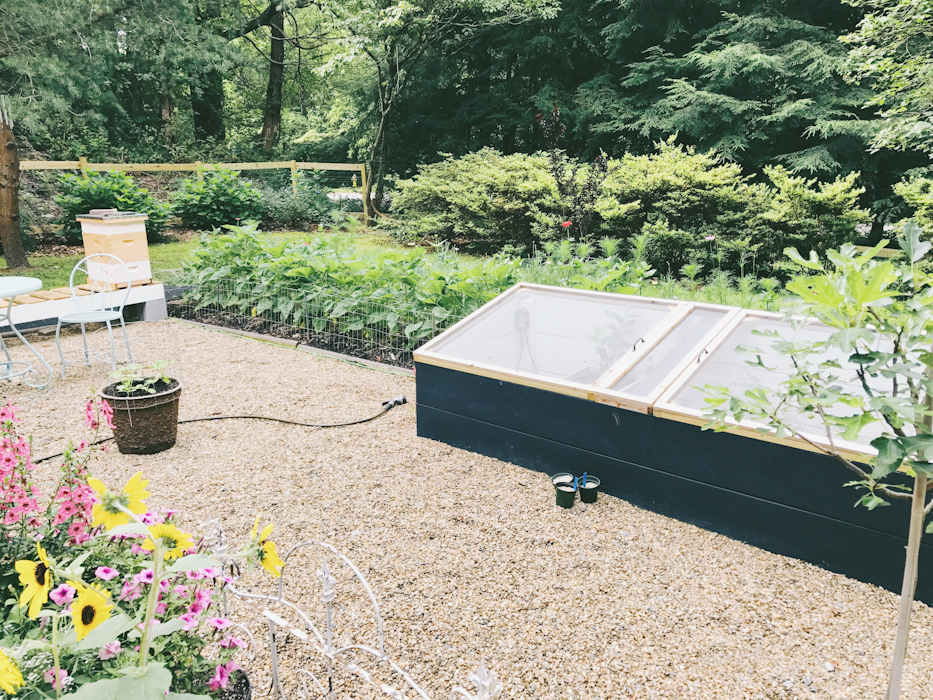 But let me tell you what I'm super excited about. This tiny cutting garden, which we put together one day on a whim using stuff we had.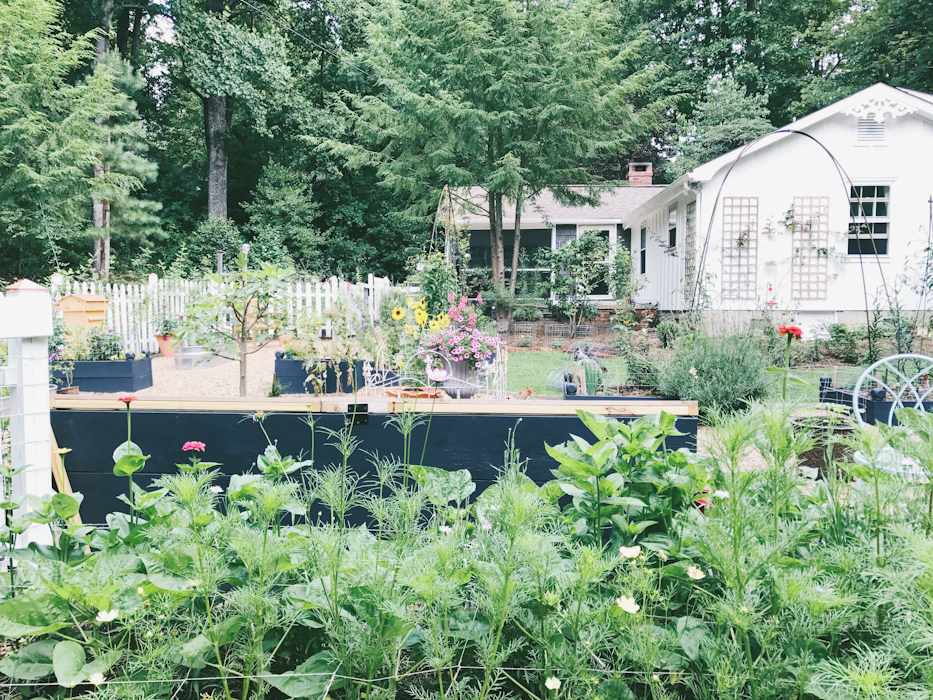 Since this photo was taken these plants have practically doubled in size. It's packed with zinnia, bachelor buttons, cosmos and teddy bear sunflowers with some borage, snaps, a few hollyhocks and foxglove thrown in. Basically everything that I had lying around. I'm so excited for it to really start blooming. Have a wonderful weekend, everyone! 🙂