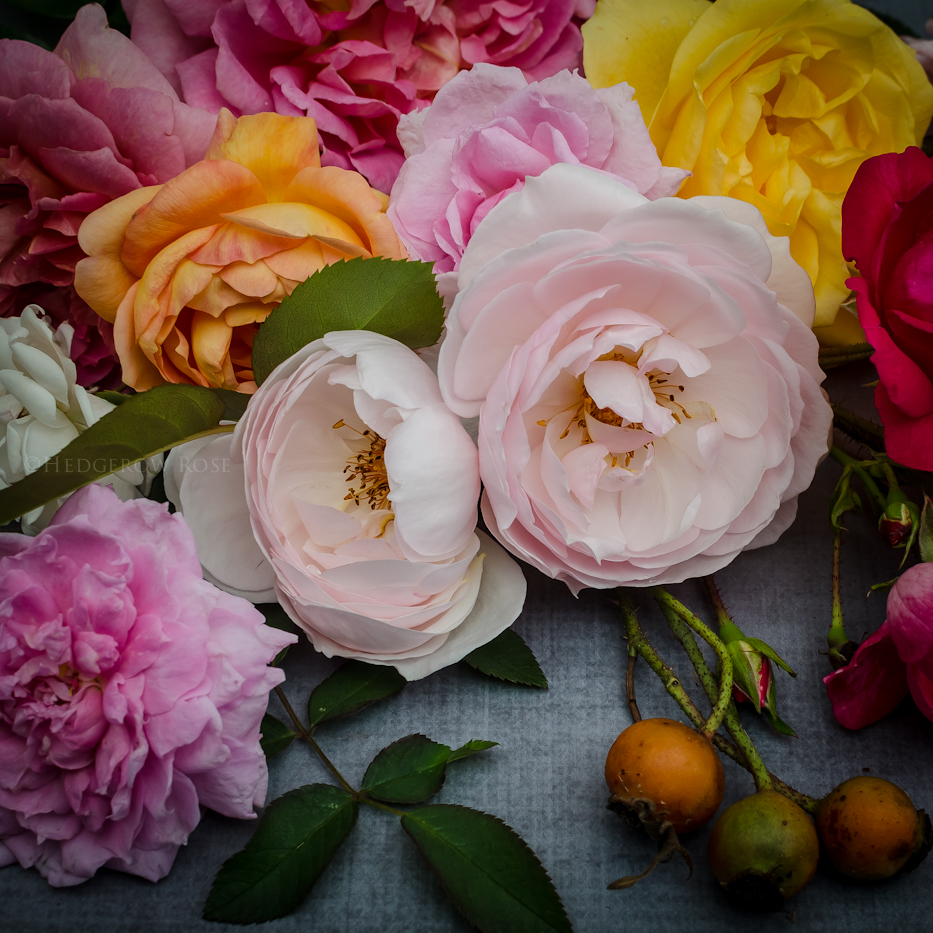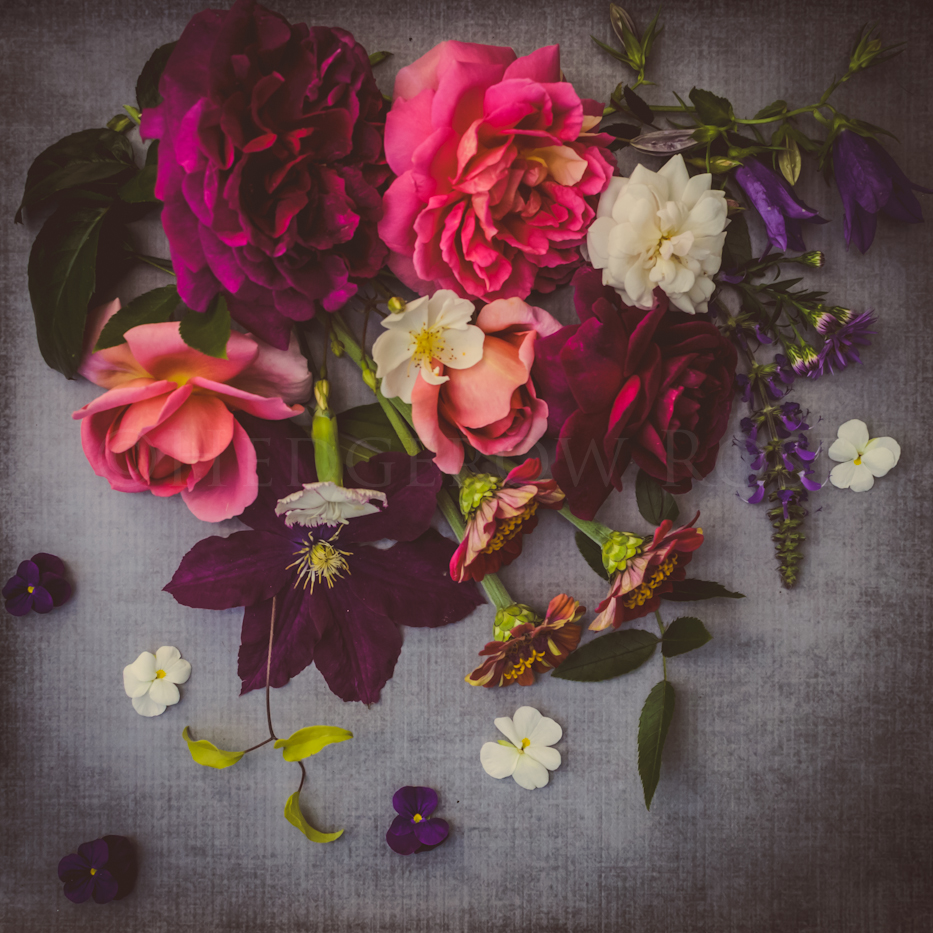 Last summer was all about experimentation with the way I photograph the garden in a way that felt more meaningful to me while conveying the emotion certain flowers inspire. I've become bored with the straight-forward way to document the garden that I was using in the past–it seemed so impersonal and unoriginal. One can only look at so many photos of flower faces before you're like, OK I get it, move on.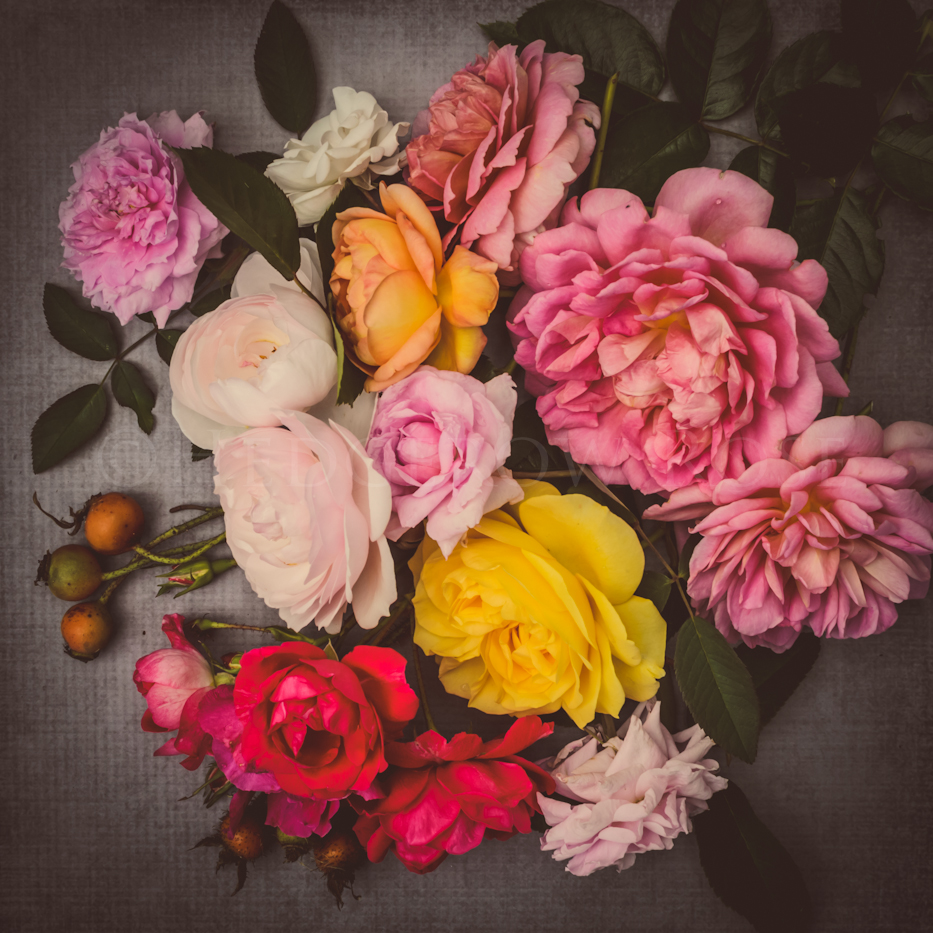 And then, of course, there was the issue of our rose midge, which has not made a single step towards improvement, I am sorry to say. Blossoms were sparse, excepting June when the Old Garden Roses take center stage and don't give a flying fig about midge or anything else for that matter because they are that b-a. I had to make the most of what we got so if there was a cluster of roses blooming they were sacrificed for the greater good, i.e. my flower collages, which you'll see a lot more of in future posts but if you follow me on IG you've already had a sneak peek.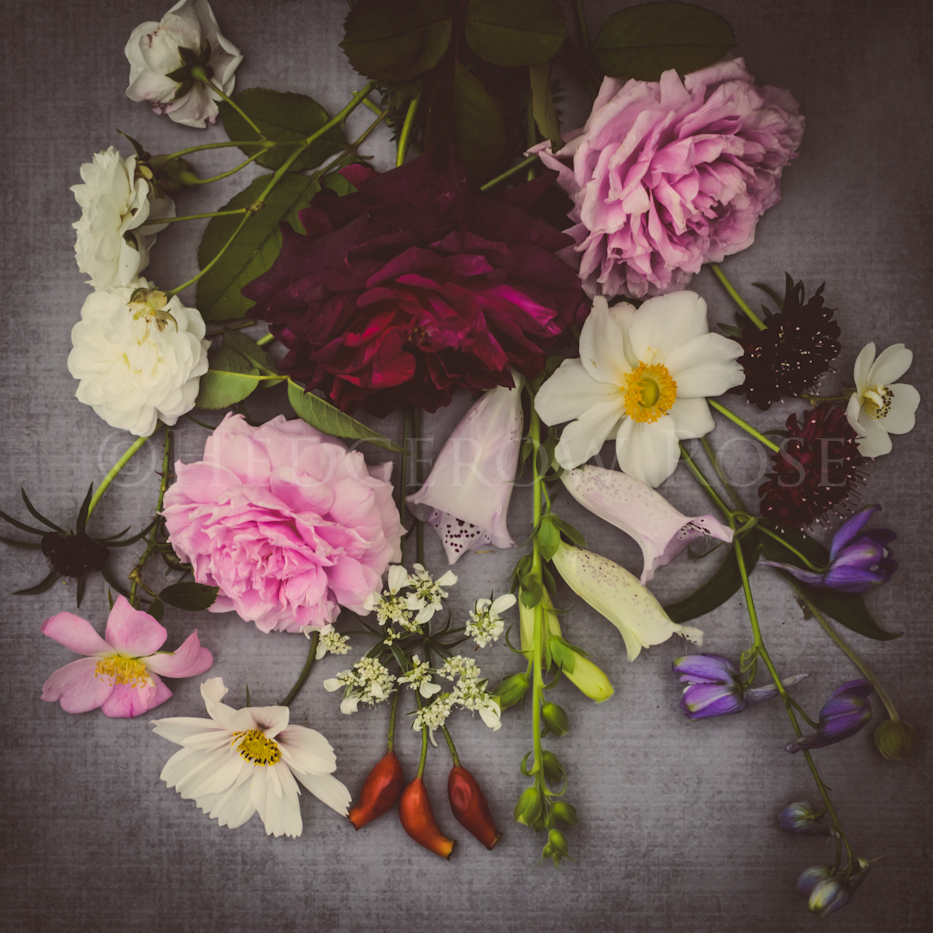 A few weeks ago, I started to think Autumny thoughts, and my bright and colorful arrangements felt less appealing. I was dreaming of cold, star-filled nights with fireplaces crackling, a good book, a snuggly pet and a cup of homemade hot chocolate at hand. Here in PA, October sees the most beautiful dark days: storm-filled charcoal grey skies gilded by the leaves of the maples, oaks and larches. The textures and colors in the garden take on a poignancy unlike that of midsummer and each blossom and berry feels precious.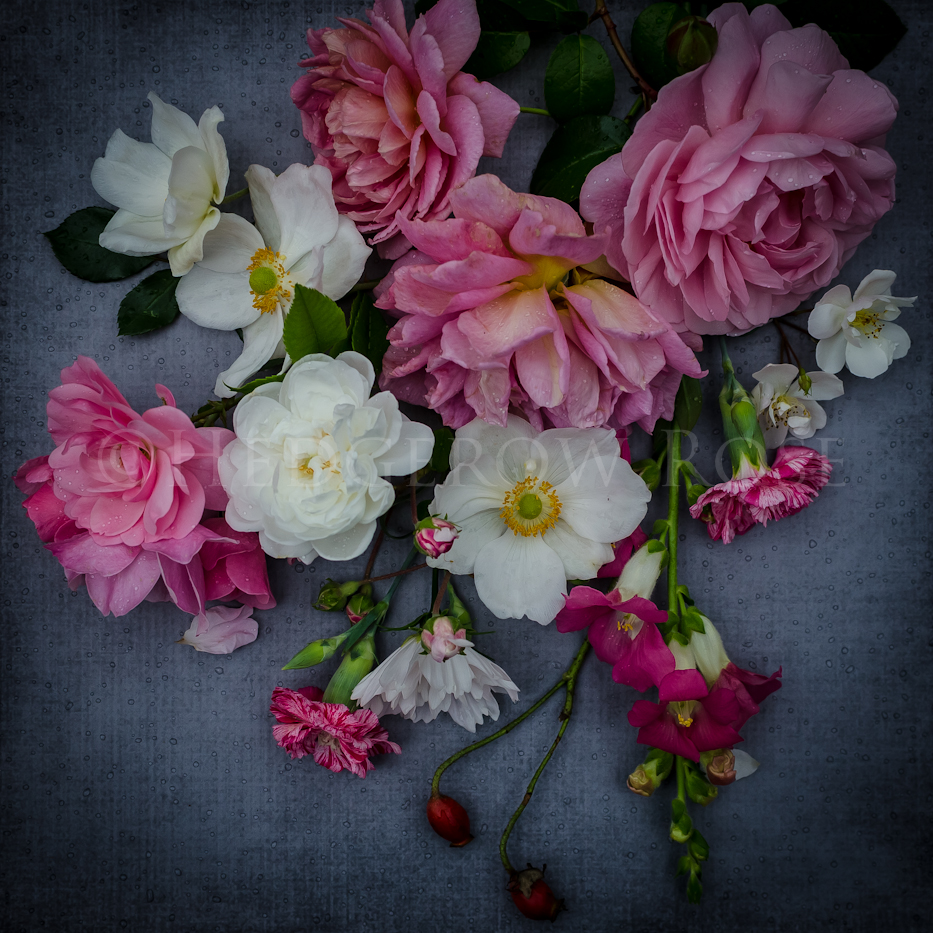 I hope I have conveyed a bit of that melancholy beauty only seen in autumn with these "dark florals" arrangements, and for the gardener in me, it's a neat way to document what flowers are actually still blooming this late in the season. Do you recognize the snapdragons I grew last summer? Of course they are still going strong but so are heirloom French carnations I can't wait to tell you about. If you love scented flowers that is a collection you'll want to get your paws on.
Today the weather is positively effervescent and with the windows open I can smell the scent of a freshly mown lawn and hear the sound of wrens warbling in the trees. It's the kind of day where I feel almost guilty for not digging or planting or pruning but to be frank I am looking forward to more dark and rainy days, to embrace my inner Jane Eyre, and enjoy the quiet beauty.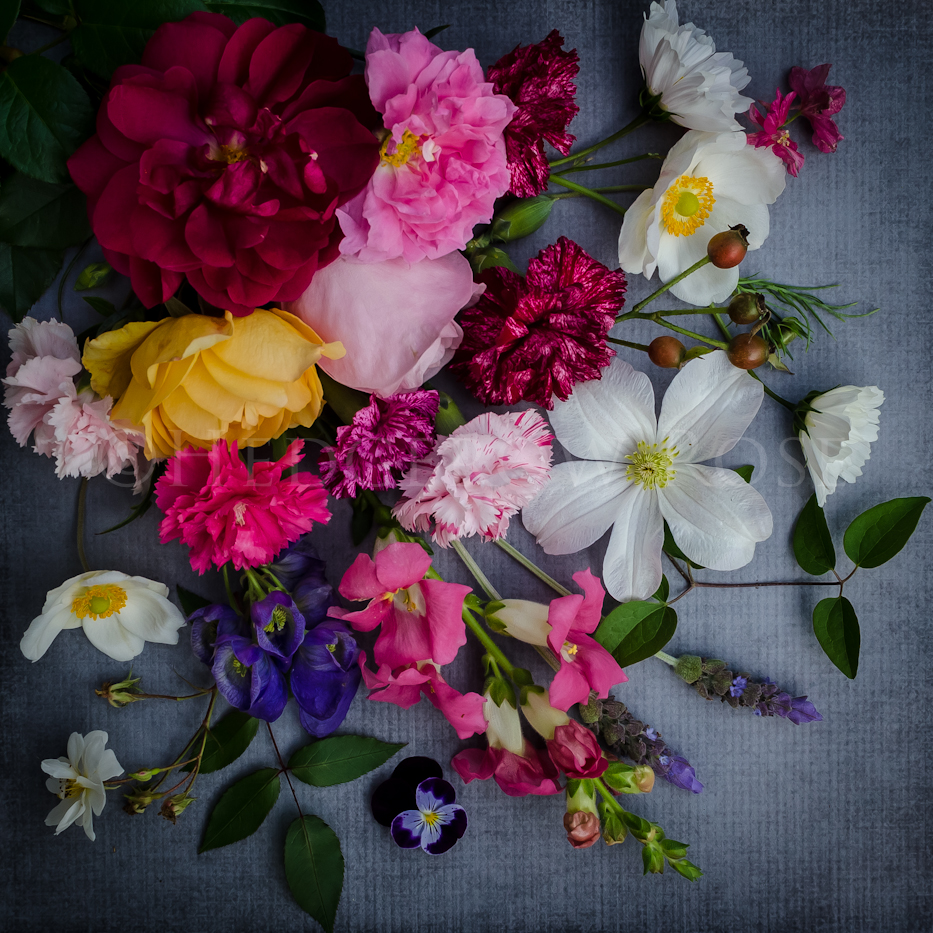 (By the way, I would be a very remiss business owner if I failed to mention that these photos are for sale in my shop as a stretched canvas print! If you click on the photo, it will take you directly to the page where they can be purchased. OK, end of self-promotion.)