"Fantin Latour" is in it's second season here in our garden. We have her growing in a container against the side of our house in a south-facing location. It has taken this rose what seems like forever to get established, and I say that knowing how crazy that sounds since we've had her for such a short period of time, but she still has only a few lanky canes and produced just a handful (albeit beautiful) roses last spring. (It's difficult not to compare "Fantin Latour" to the outstanding growth of it's neighbor, "Arcata Pink Globe" which we've had for just as long and is a beast.) EDIT: So it's the end of the season, and I thought it worth mentioning Fantin grew like crazy, filling out nicely with several long canes. Which just goes to show that old adage about "…third year they leap" being so true!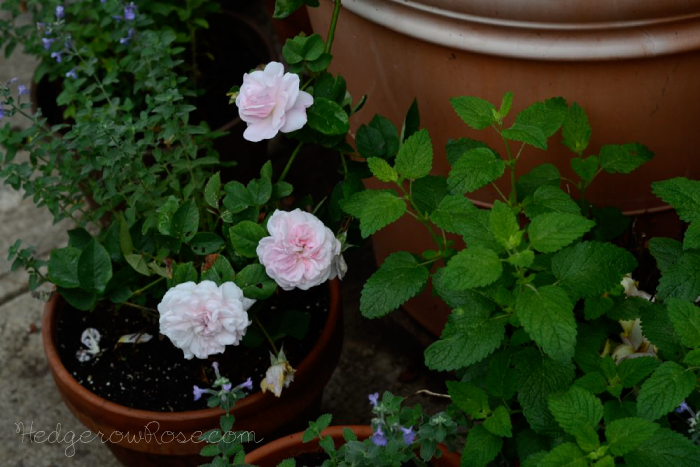 Not the best photo, but sharing this because it demonstrates how "Fantin Latour" produces arching canes. This rose looks like it would be a good candidate to train as a climber or on a pillar. Anyone tried pegging? I'd love to know how that worked out.
I've read that "Fantin Latour" is slow to get established and of course we're finding that to be true, but that's not what concerns me. Mainly it's the fact that I've seen powdery mildew on her leaves, not all, but enough to make me raise an eyebrow.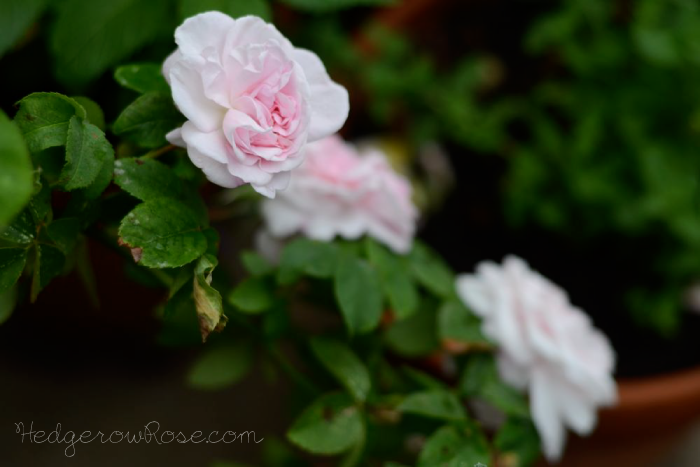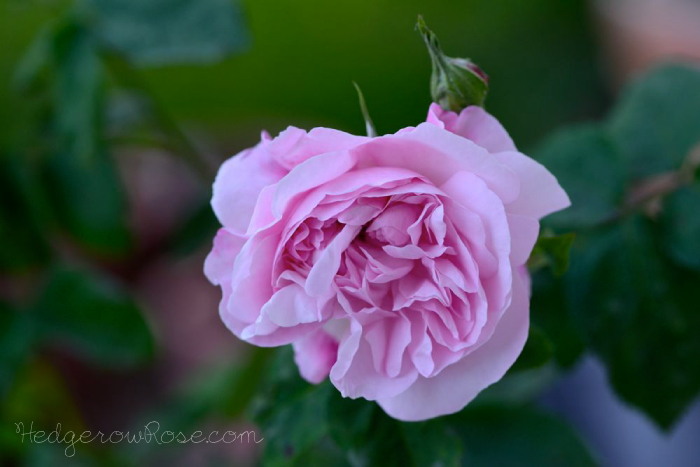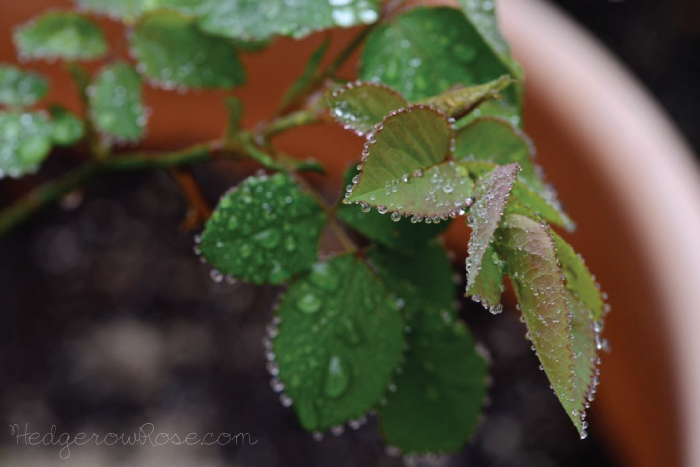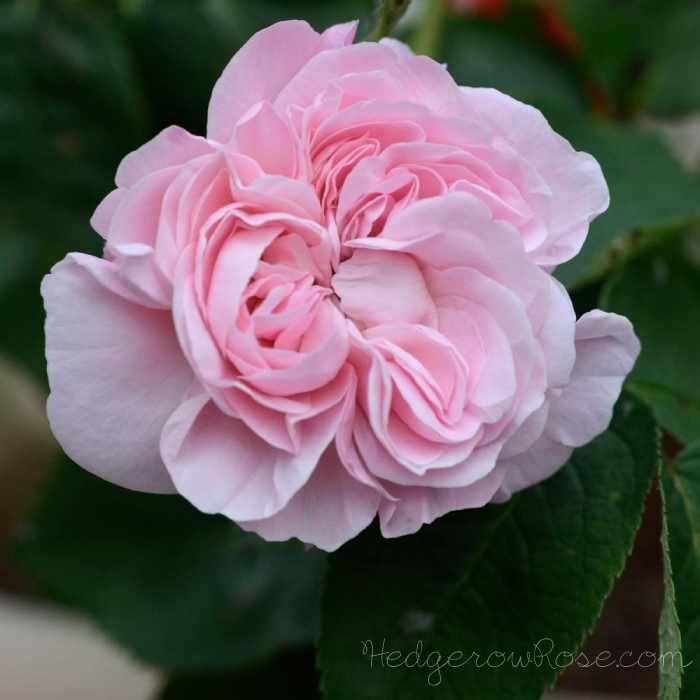 But the blooms! The roses on "Fantin Latour" are simply gorgeous. Powdery-pink with darker, strawberry pink centers when just forming and fading to a pale, whisper-pink as they age. The scent is a glorious old-rose fragrance. As I type this, our 'Fantin Latour' has finished blooming and is putting forth some healthy new growth so I am optimistic that this rose just needs a little time to become established and then will be a showstopper. Do you grow "Fantin Latour"? Any tips you'd like to share?