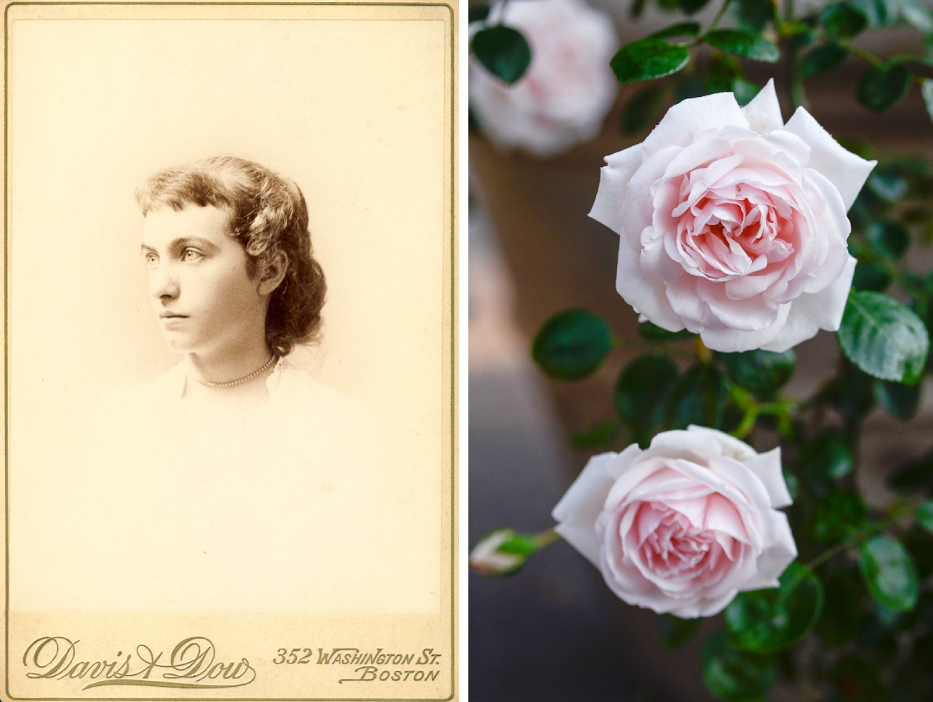 We gardeners are a kooky bunch; our passion for plants can become downright obsessive. Clearly it's no secret that I'm a bit of a nut when it comes to roses, but even I ask myself sometimes, why? While I appreciate the newer introductions (and you all know I am a super fangirl towards David Austin) it's the older roses that really make my heart go pitter-pat, the roses with a history, a story, a connection to the past. So, ask me why I love them so much and I guess the truth of it lies somewhere in this story about my ancestor and her favorite rose.
Mary Jameson, seen in the photo above, is my great-great grandmother and of course we never met but she and my grandfather, Arthur Orcutt Lewis, were very close. In fact it was for her brother, who died quite young, that he was named. When my grandfather and my grandmother Celeste moved to their new home here in State College, he brought a cutting of her treasured 'Dr. Van Fleet' rose to live in their garden. As you know, when you take a cutting of a rose you are growing an exact genetic copy of the original so when Grandpa grew his Van Fleet rose it was basically the same as that which grew in his beloved grandmother's garden. He and my grandmother moved two more times and with each new home he made sure to bring another cutting to the garden. Decades have passed yet all three of those roses are still alive today. In May of 2011, my mother, grandmother and I visited one of their old homes, knocked on the door, and asked the current tenants if we could take some cuttings of my grandfather's Van Fleet rose for which they happily obliged. I've never been very good at getting roses to stay rooted for me but somehow all but 2 of the 6 cuttings we took that day rooted and grew wonderfully. It was my very important job to keep them happy and healthy until the following summer when two of them would go to their new homes (and two would stay here with us.)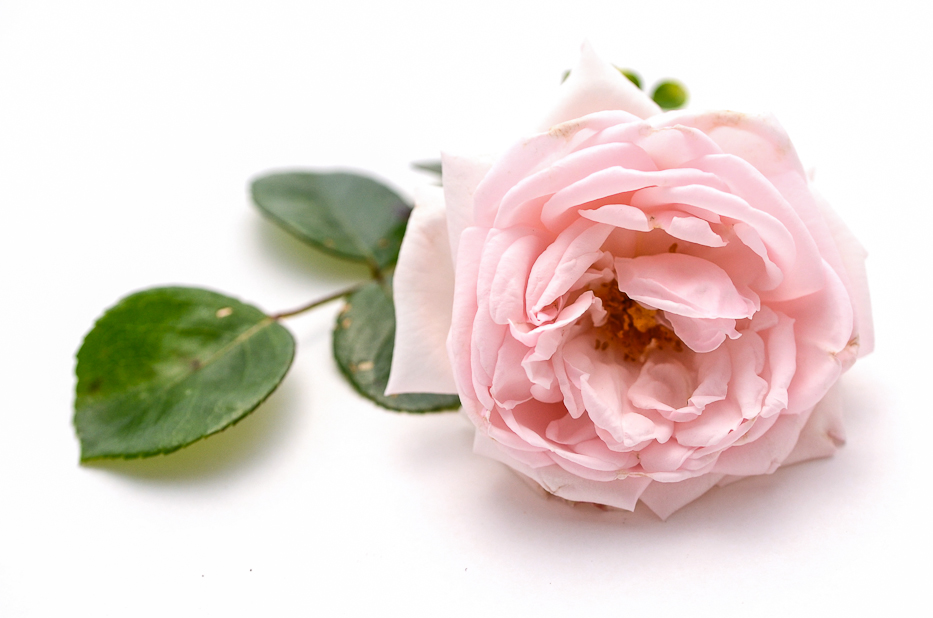 My grandfather passed away not too long ago but one of the many things he left behind was a treasure trove of family history in the form of published and bound books on our genealogy. From one of such books, The Jamesons in America, I found this excerpt about my great-great grandmother: "Mary Jameson…was born January 10, 1868 in Salisbury Point (now Amesbury) Massachusetts. She married December 29, 1892 to Edwin James Lewis son of John and Elizabeth (Jones) Lewis. He was born in Slough, England, December 1, 1870 and resided in Chicago, IL before moving to Amesbury, Massachusetts in July 1895. Mrs. Lewis was educated in the public school and gave some attention to the art of painting for which she had a natural gift. Since her marriage, she has been occupied with housekeeping and the care of her children." I love that this description mentions her passion for art because I first came to "know" her through her watercolor paintings that have hung in my grandparents house for as long as I can remember. One, in particular, I have always been especially drawn to–a lovely portrait of her farm in New Hampshire where she eventually settled. On my wedding day, I wore her bracelet for my something borrowed and something old. She had inherited it from her sister, Katherine Jameson, and then it passed on to my mother.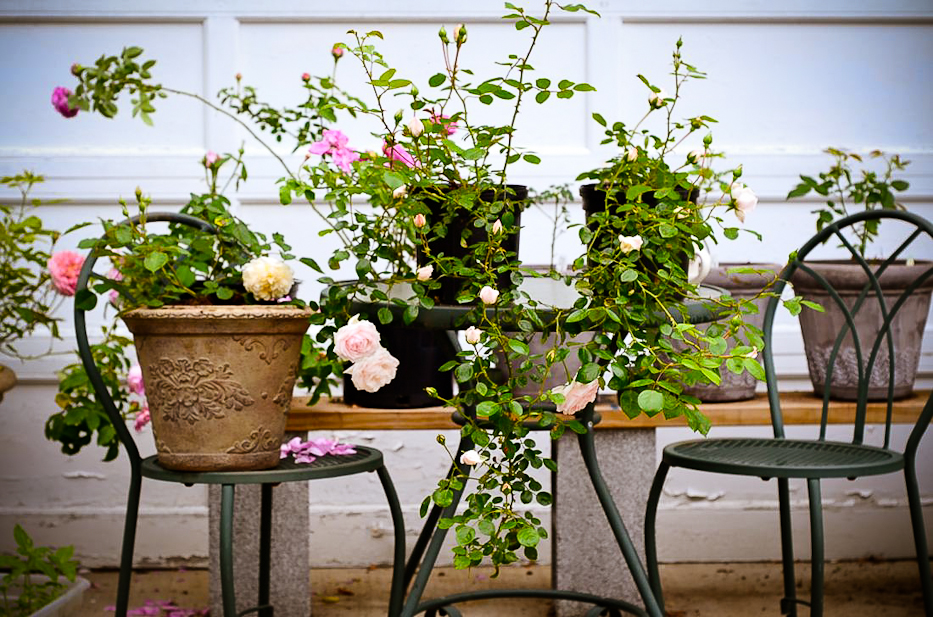 Those four treasured roses I started from cuttings came through the winter and began to bloom beautifully early last June. One afternoon I was preparing for a visit from my mother and brother and I took this photo of them grouped together for the last time. I'm glad I did because I'll have a reference to look back on as each rose plant gets bigger and bigger in their respective gardens. (Also shown in bloom is 'La Reine', 'The Endeavour', 'Buff Beauty' and 'Comte de Chambord'.) Now, there are 2 of my great-great grandmother's roses planted in our garden, and the other two divided between my mother's garden in Ohio and my brother's garden in Connecticut.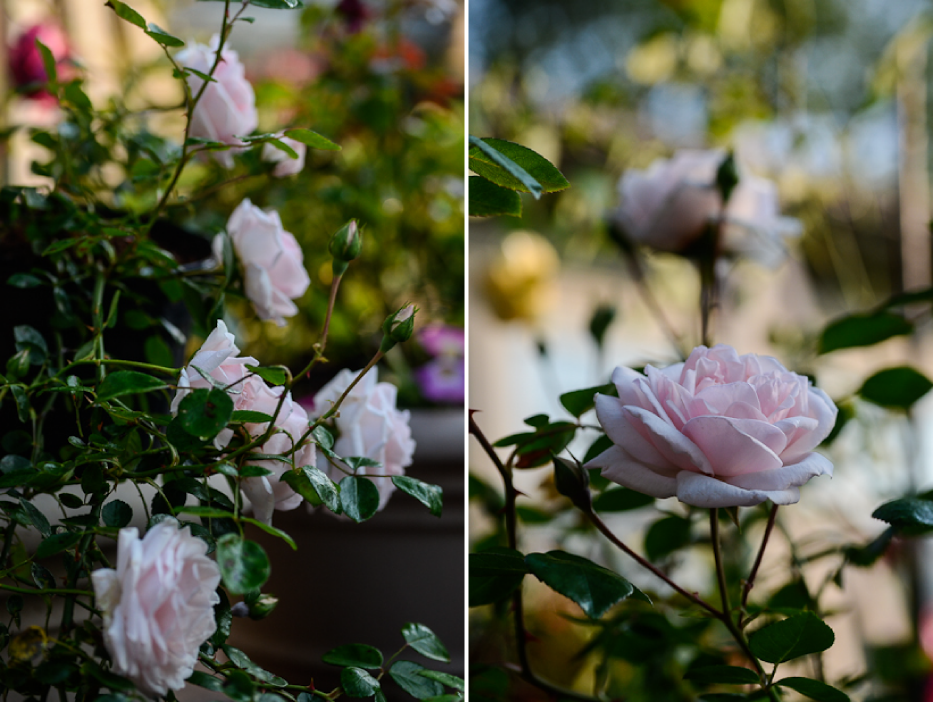 'Dr. Van Fleet' roses in bloom in our garden last June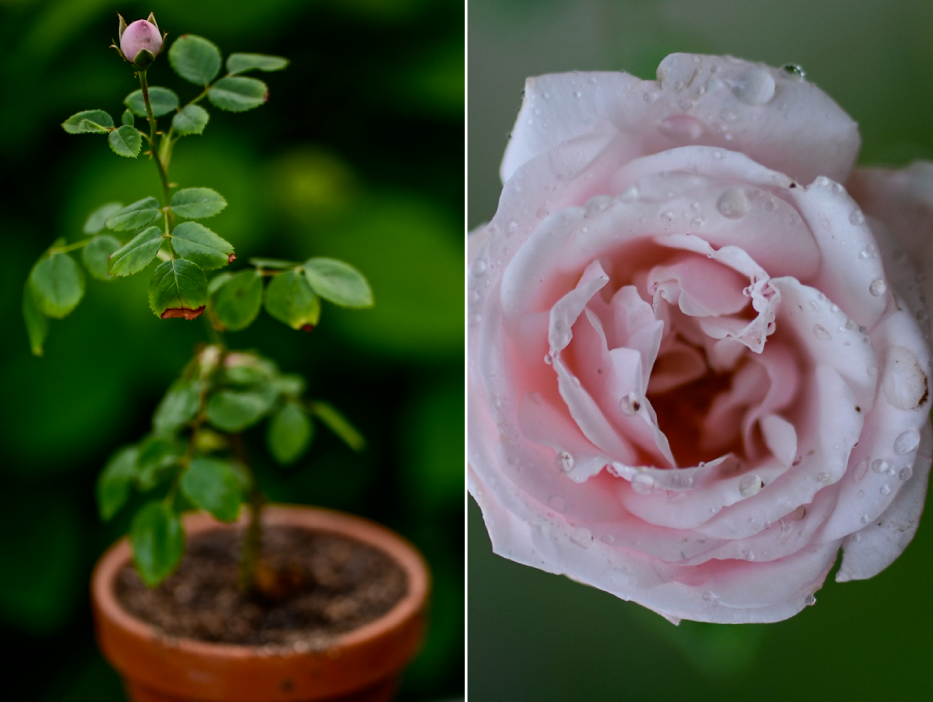 The above photos were taken immediately after each cutting took root in 2011. I brought a photo of that very first blossom to share with my grandmother and it brought tears to her eyes, and subsequently mine too, to see that this little legacy of her husband's and that of his grandmother is living on for future generations.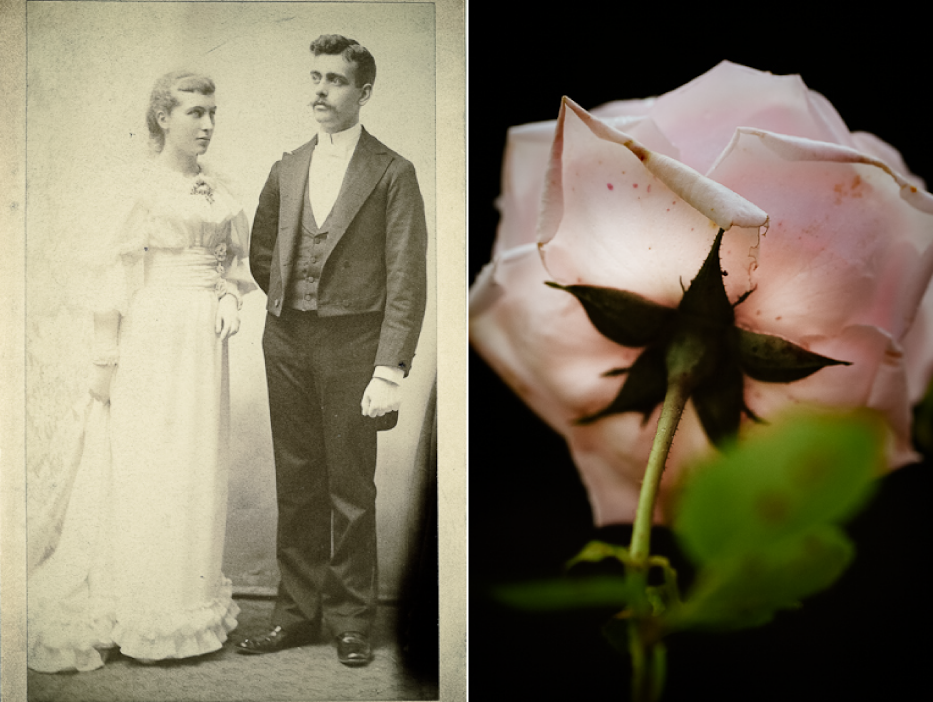 This photo of my great-great grandparents was taken on their wedding day in 1892. She was 24 years old and he was 22. My mother thinks I look a lot like my grandmother and that may be, but these are the only two photos I have of her so it's hard to say. I often wonder, if she were alive today, what would she think of the life I've made? Would she be proud to know her great-great granddaughter is not only a wife and a mother but also making a living from her art? Would we talk about our gardens and our love of roses?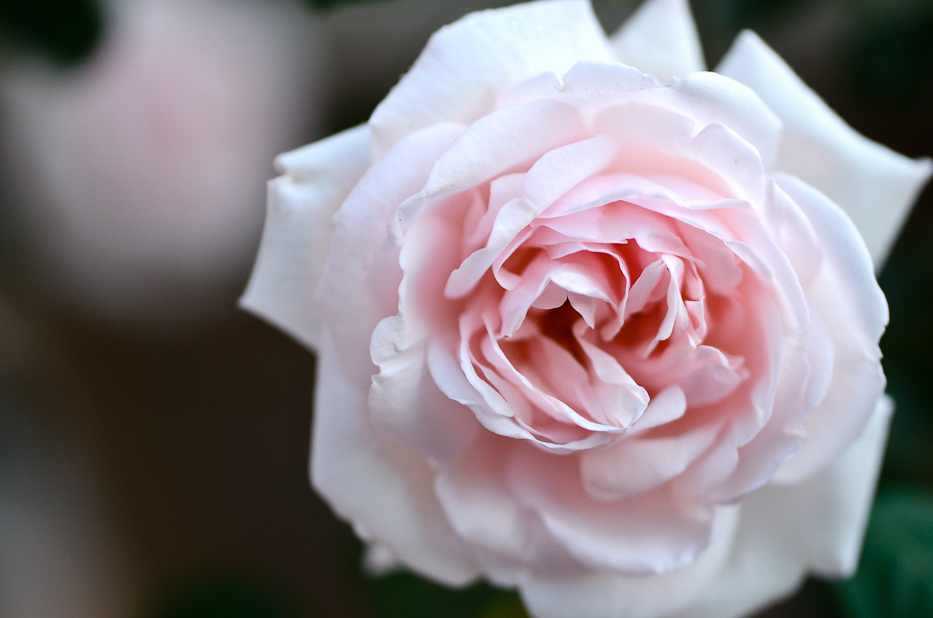 Dr. Walter Van Fleet (1857 – 1922) was and still is considered a very influential rose hybridizer. (Interestingly, Dr. Van Fleet was once part of a Utopian society in Tennessee. My grandfather was an expert on Utopian societies and made their study his life's work.) Crossing species such as R. setigera, R. wichurana and R. rugosa with Old Garden roses, Dr. Van Fleet's goal was to create "dooryard roses" (roses with healthy foliage, abundant flowers and colorful hips) for the rugged and varied needs of American gardens. One of his more famous roses is 'American Pillar' (1902) which is descended from R. wichurana and R. setigera and seems to be finding a resurgence in popularity. As you probably already know, the insanely popular rose 'New Dawn' is a sport 'Dr. Van Fleet'. They look pretty much identical to me however 'Dr. Van Fleet' does not re-bloom as 'New Dawn' does. I no longer grow 'New Dawn' because ours had a severe problem with powdery mildew last year and I ended up shovel pruning it. Although I've seen some blackspot on the leaves our our Van Fleet roses, no other problems yet (knocks on wood.) I'm so looking forward to seeing my grandmother's rose bloom this June and you'd better believe I'll be taking photos to share with all of you here. And now it's your turn to share your story: do you have a family rose legacy living in your garden?