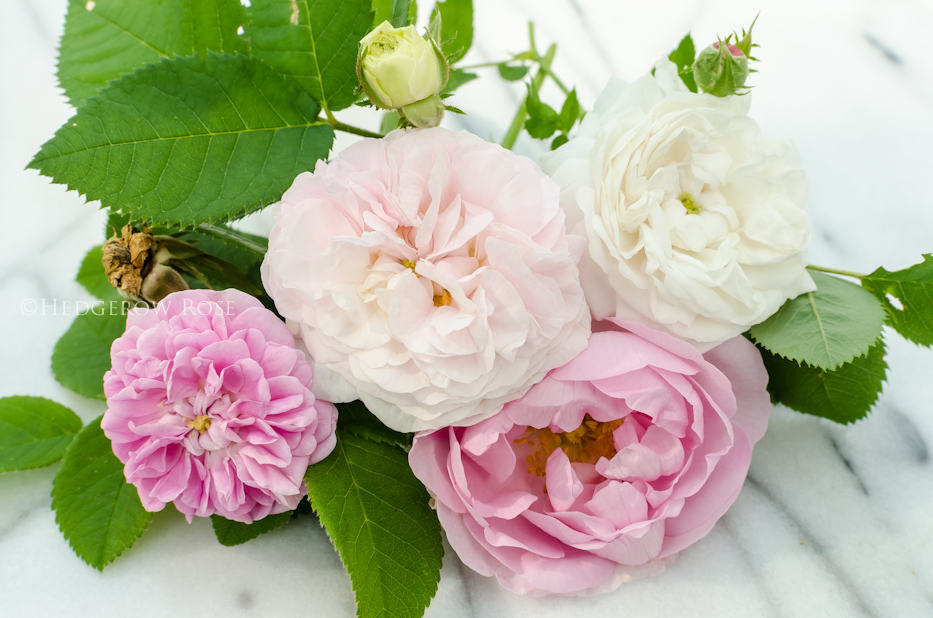 Hello everyone, so sorry for my brief absence! You know how it goes…life and all that. Right now, we're getting our first snowfall of the season and I'm enjoying the quiet beauty, especially since tomorrow is my birthday and we make a tradition out of beginning our Christmas festivities on that day. How perfect for there to be a bit of snow when we're strolling through town looking at the tree and the lights!
It's also easy to enjoy the snow from the coziness of my warm bed, with a kitty at my feet and photos of June roses on my computer screen. This is a small collection of Alba roses we have growing in our garden. Do you grow Albas? I think they are one of the easiest of all roses to cultivate as they rarely seem bothered by pests and diseases and are tolerant of less sunshine than most roses.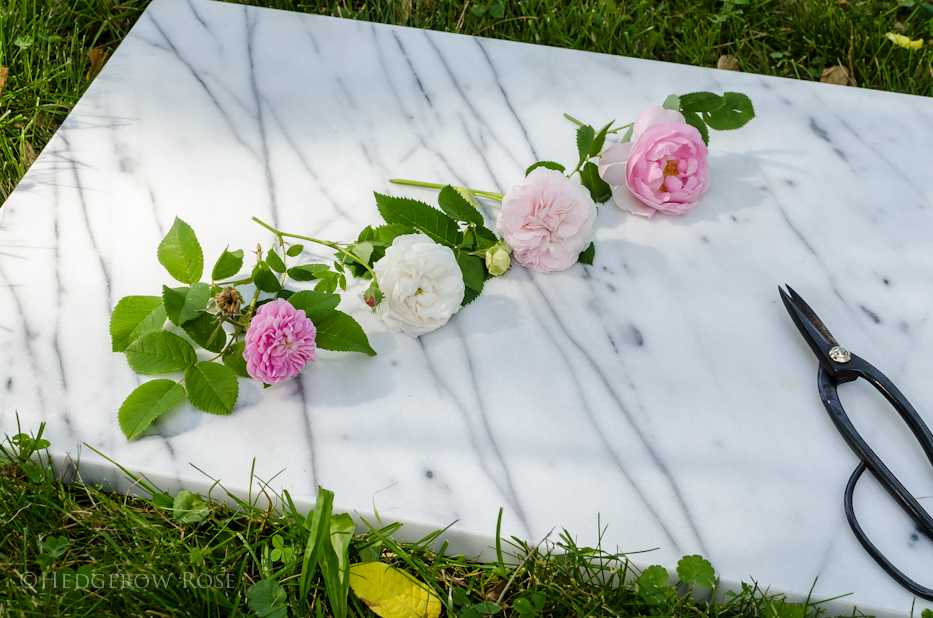 A collection of Alba roses waiting to be photographed. From left to right: Petite Lisette, Mme Plantier, Félicité Parmentier, Celestial. How I long for another gorgeous June afternoon like this one spent photographing roses in the garden. Can you think of anything more delightful?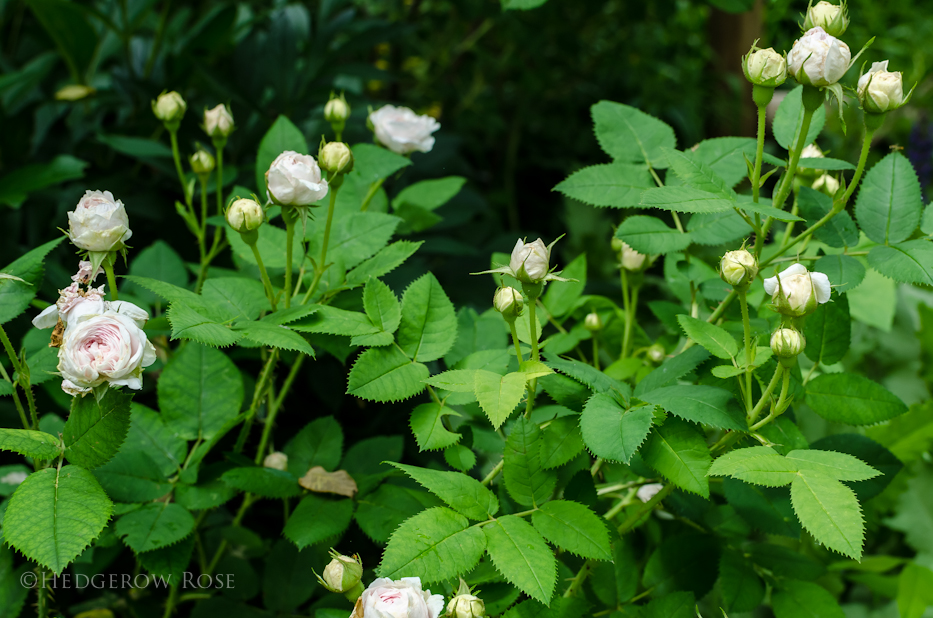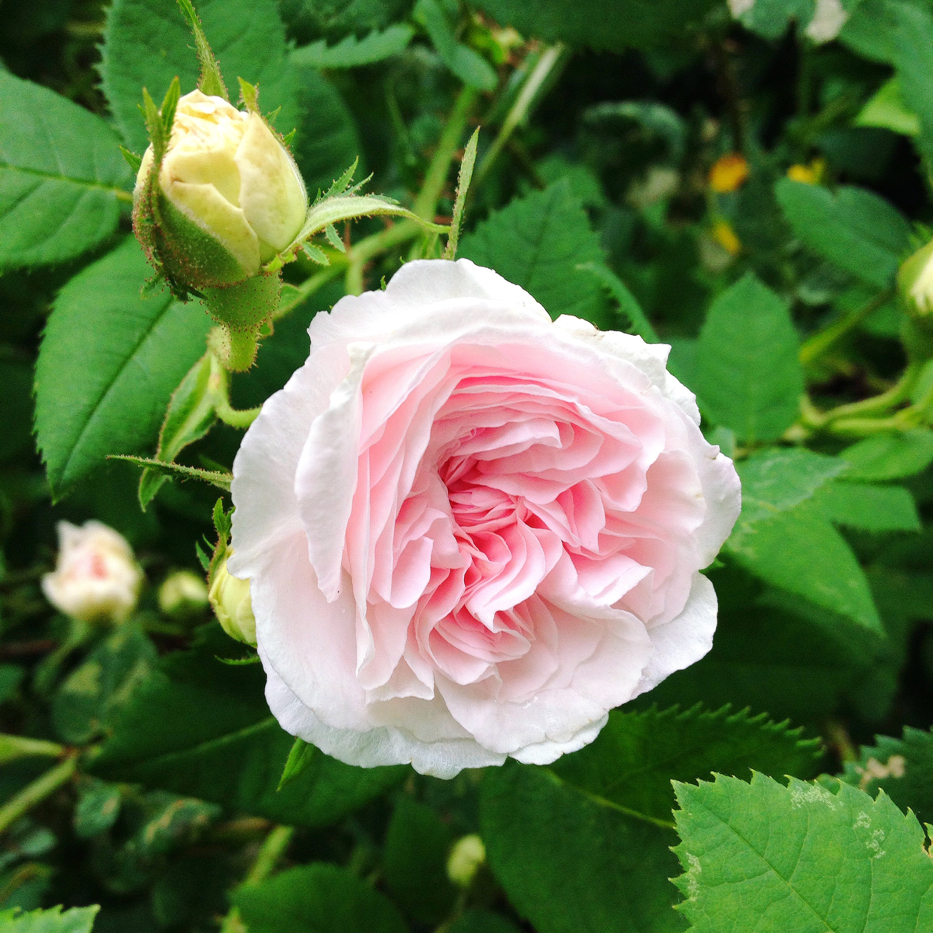 Apologies for the photo quality of some of these as they were taken with my cell phone. Here's the thing with Félcité…while I love her to pieces and would probably still plant her in a future garden, her blooms ball up terribly if there is a string of rainy days which is a very common occurrence here in Pennsylvania. Oh well. Don't her blooms remind you a bit of Souvenir de la Malmaison?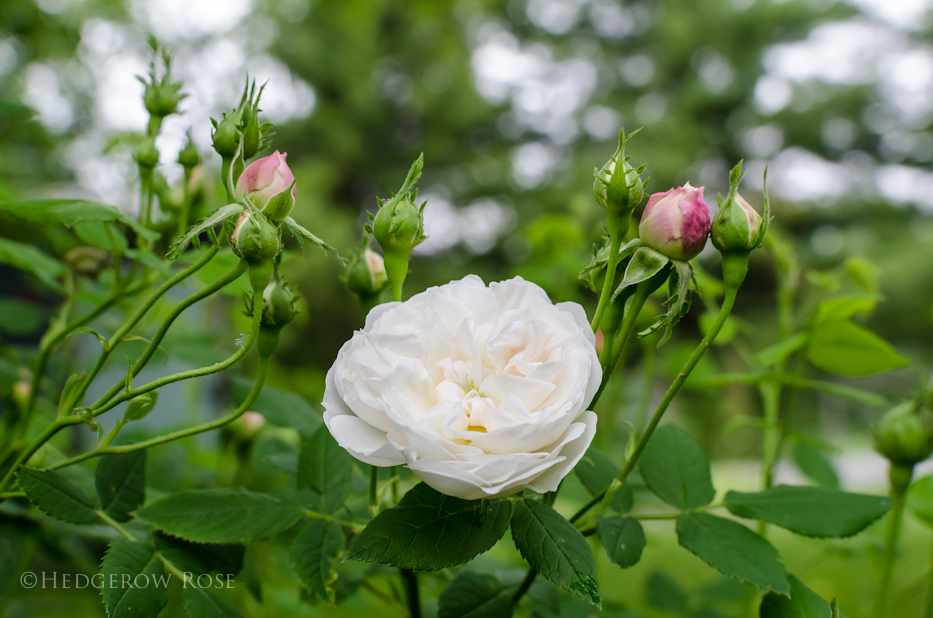 Here we have Mme Plantier. Now, let me tell you about this gal. She is an amazing rose. Amazing! Don't let the fact I can't ever seem to get a decent photo sway you from growing this one. In our garden, Mme Plantier is never bothered by disease or pests and blooms beautifully even in a partly shady location. In fact, this is one that will get HUGE, so make sure to give her lots of room to shine.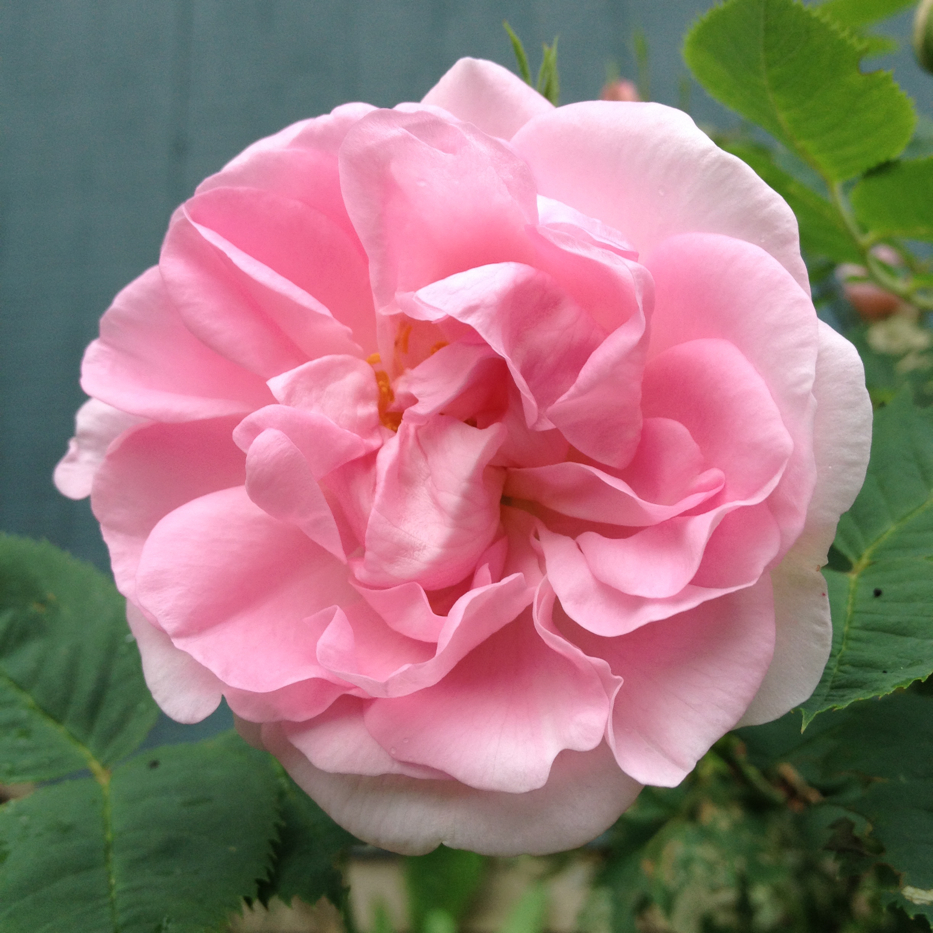 A close-up of Celestial (also known as Céleste), pretty in pink with lovely glaucous leaves. Celestial doesn't mind her semi-shady location, either, but I do need to move her as she is in the path of a particularly naughty family of groundhogs who keep digging up her roots to make a doorway to their home.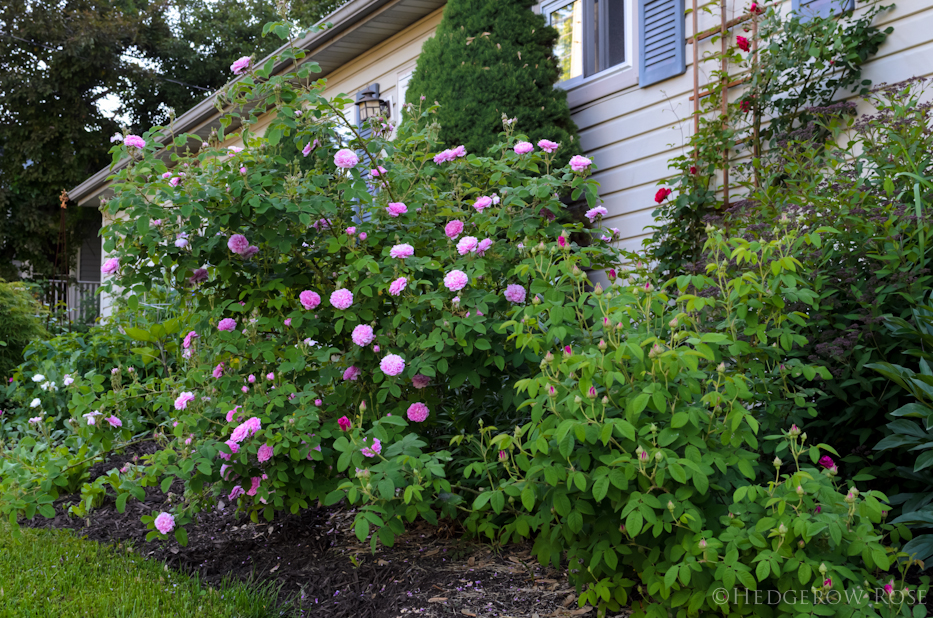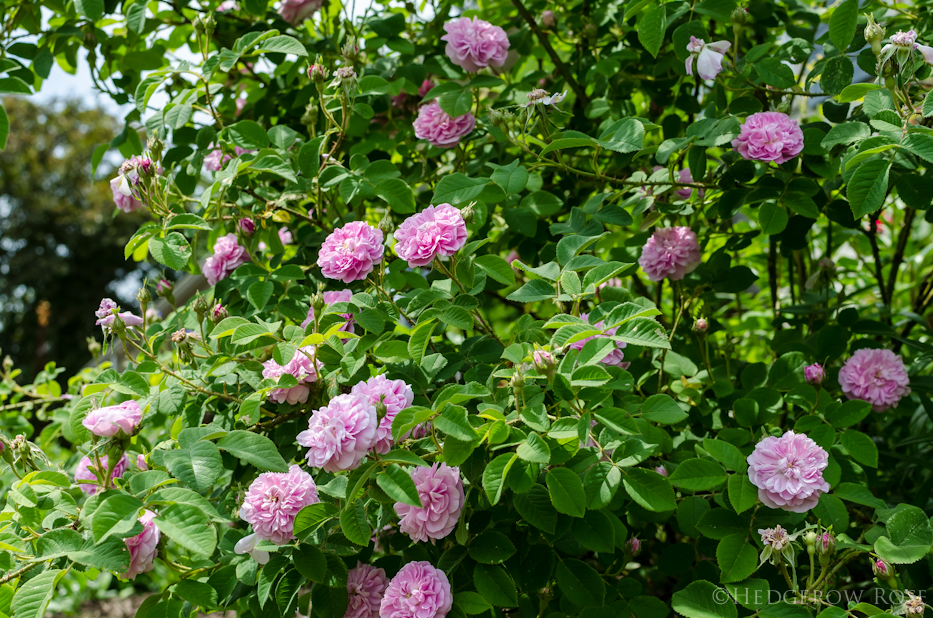 Petite Lisette…possibly one of my favorite roses in our garden. Unlike my other Albas she grows in full sun and seems quite happy, don't you think? This rose is near perfection. I only wish her blooms would last longer in vases but they shatter quickly. Best enjoyed in the garden, planted along a path where one can enjoy her daily.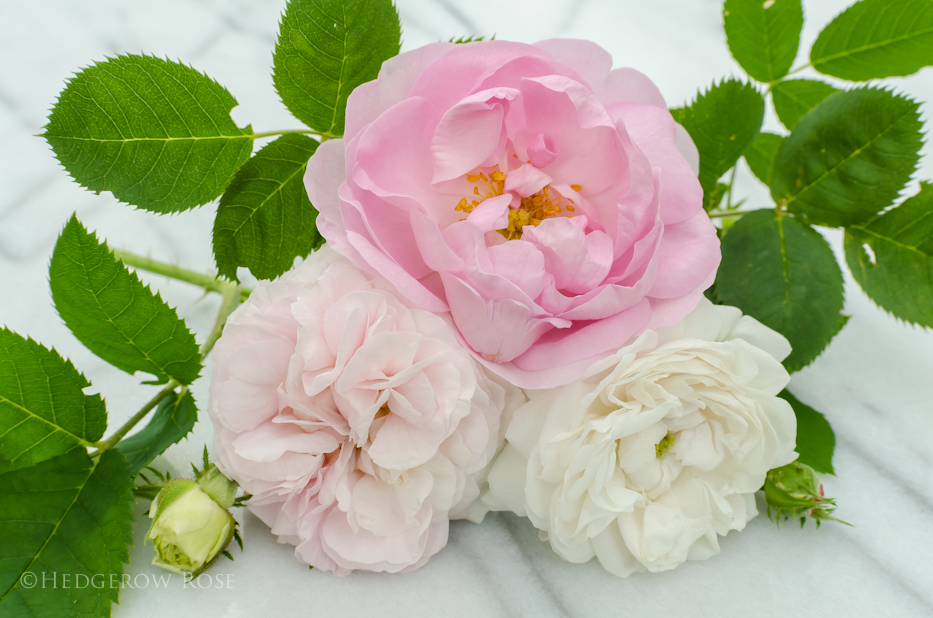 A final photo of 3 out of 4 of the Albas in our garden. Hope you enjoyed this bit of June sunshine on this chilly November day!