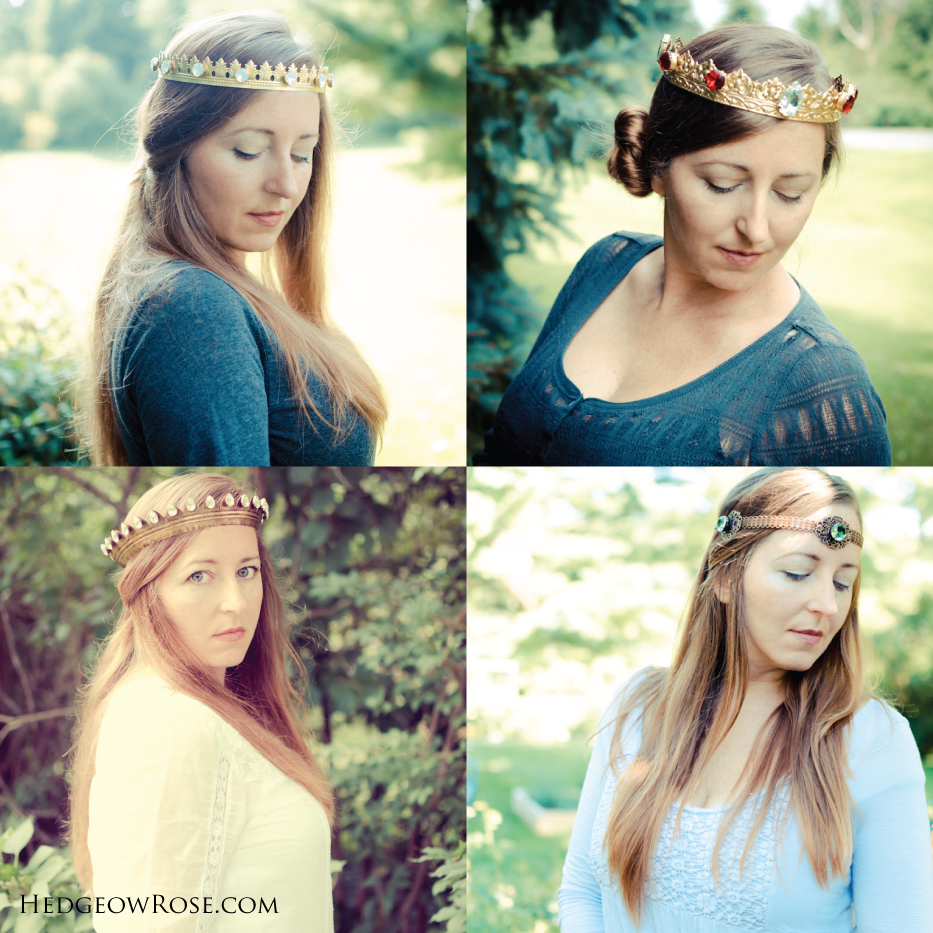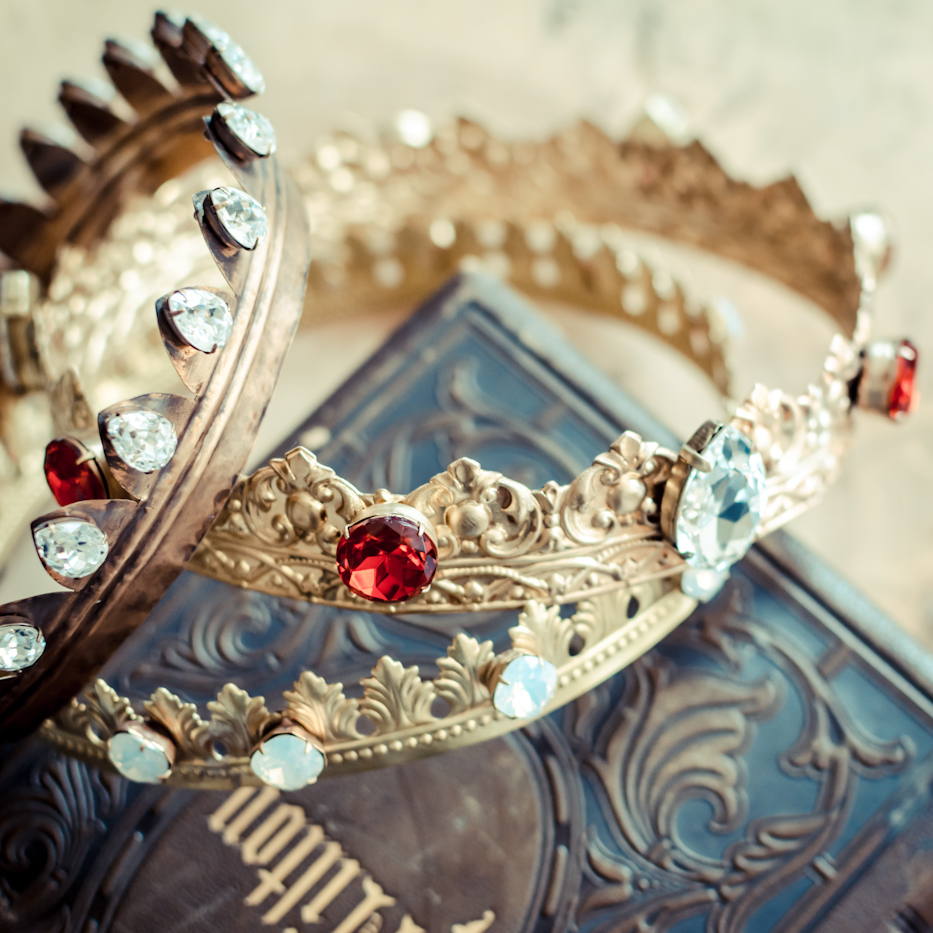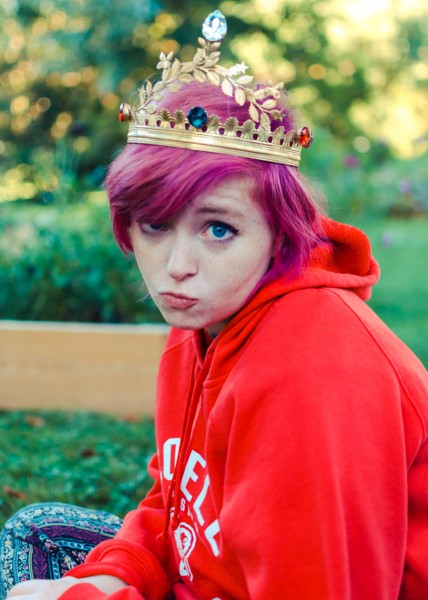 Last summer I had a little bit of the "crown madness."
It started with the crown I made for myself constructed of a piece of brass from the late 19th century topped with dozens of Swarovski crystals. I like that crown, and I may have shamelessly worn it around the house for a few days.
Then I made a few more and put them in my Etsy shop. I loved having an excuse to pull out my collection of vintage rhinestones and find a new use for them. A gal can only make so many pairs of earrings! When my daughter turned 18 my very clever mother suggested that of course we should all wear fairy wings and crowns on her birthday because that would be the right thing to do, you know? I think Madison's special crown rather suited her pink hair and Blue Steel expression.
Since then I've been asked a few times if I would consider making custom crowns and I hemmed and hawed and generally sashayed around the subject but yeah, I think I would. I still have several bits of brass wire for the bases and lots and lots of rhinestones and crystals, so why not?
I'm not going to put the custom crown option up in my Etsy shop, (sorry Etsy shoppers!) but if you're interested get in touch with me via contact button above and I'll see what I can do!
PS: I haven't forgotten about my Sweet Pea Seed Giveaway…I will choose 5 winners soon, I promise!