The truth is, I'm not thinking at all about Sweet Peas right now.
With all the suckiness going on in our personal lives, I've been spending my time cleaning out our house to donate things we no longer want/need and settling into the mindset that it's time to leave, one way or another. I always know that I'm getting restless and ready for a BIG change when I become obsessed with design shows. About 15 years ago, right before I bought my first house, my love for Christopher Lowell blossomed and I blabbed on and on about "lifts and levels" and the importance of not forgetting the ceiling in a room to anyone who crossed paths with me. Poor souls.
This time it's Manhattan Nest (thanks to a tip from this lovely lady) a design and renovation blog that has basically consumed me to the point where I'm actually dreaming about painting doors the perfect shade of black whilst having Daniel Kanter tsk tsk over my shoulder because I'm "doing it all wrong." I know, I'm a freak.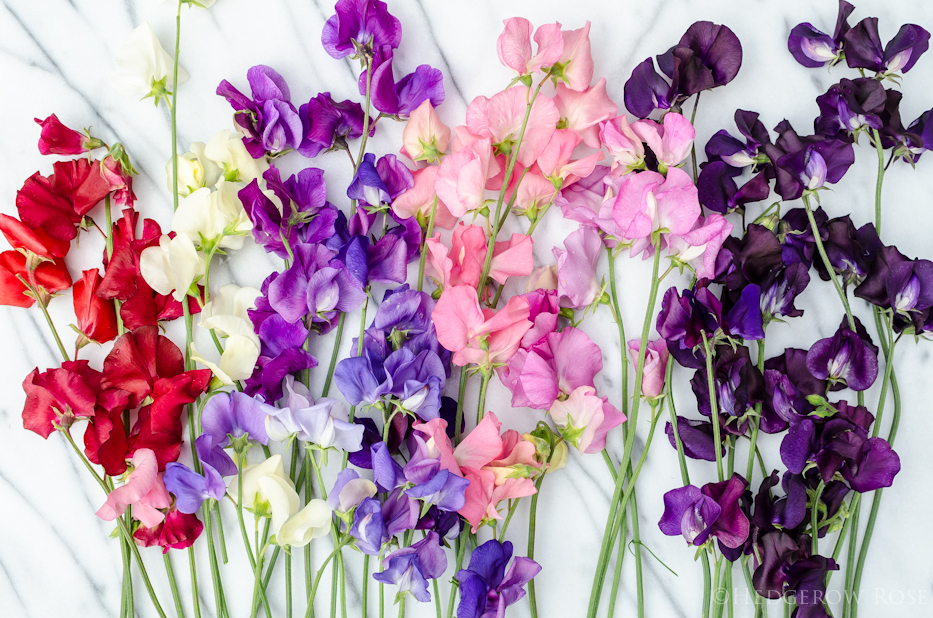 So I'm not really thinking about sweet peas, but I should be, and you should be, too, if you want some in your garden next spring. That's because for many of us, Autumn is the best time to get these started. Crazy, right?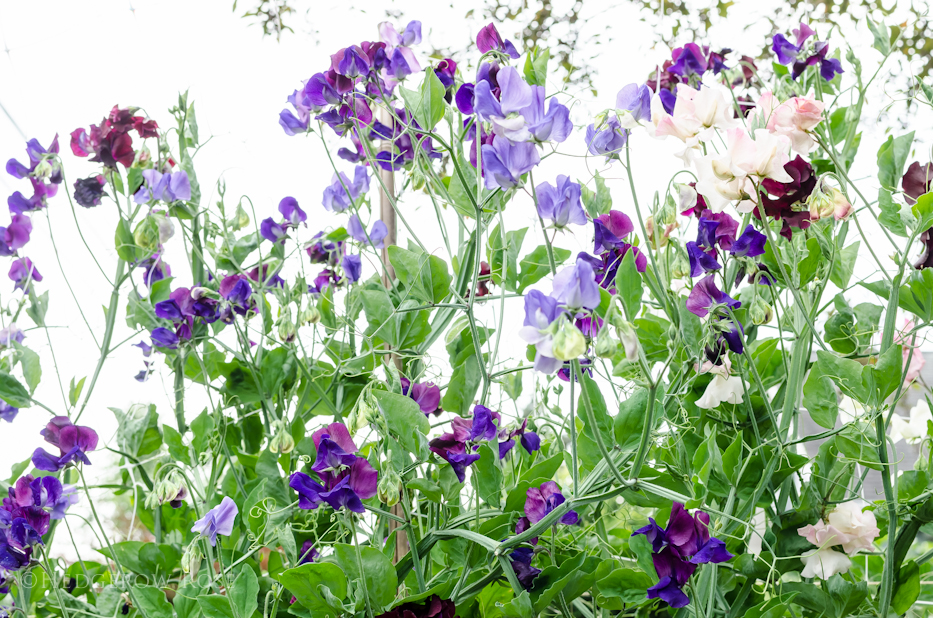 Let's keep this simple, shall we? EVERYTHING you need to know about cultivating these beauties can be found HERE on Floret's blog. End of story.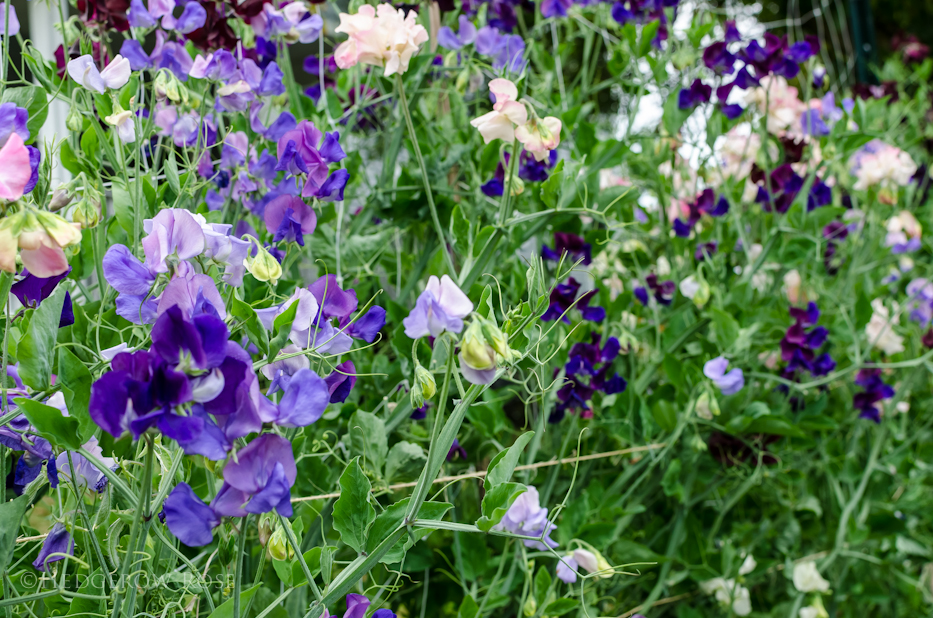 You can do what I did, which is skip the warming mat needed to aid in germination, but that would be bad advice! Not using a warming mat caused my germination rate to plummet, which actually turned out to be a good thing or I would have had more seedlings than I knew what to do with, but still. I will be spending the $ on a mat for next time and sowing half the number of seeds.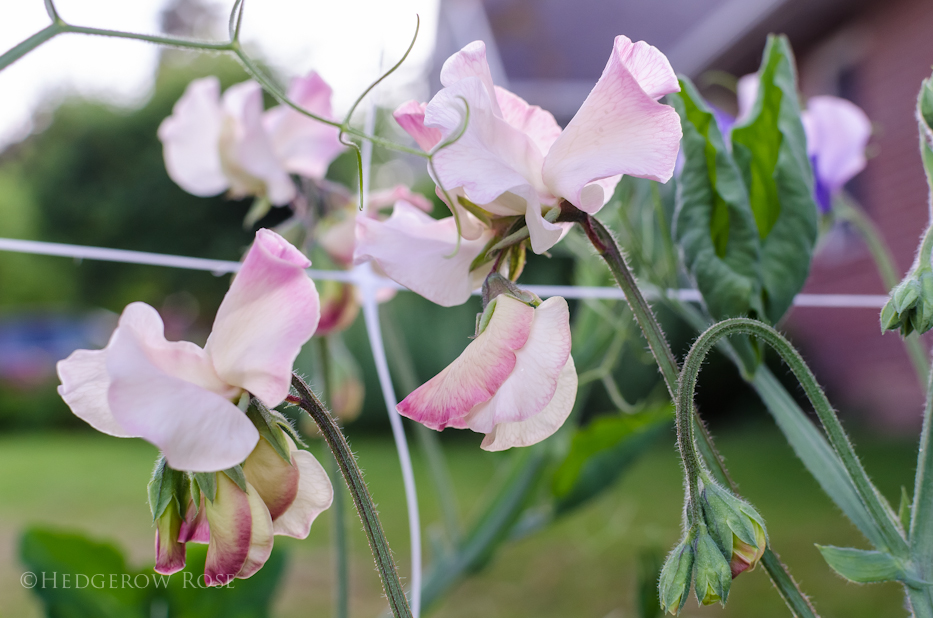 Everything else Erin recommended I followed to a T and had amazing results. Truly, sweet peas coming out my ears for months. It was getting kind of embarrassing, how many I was picking–DAILY. Like, armloads. I was pressing bouquets into the hands of anyone who would take them.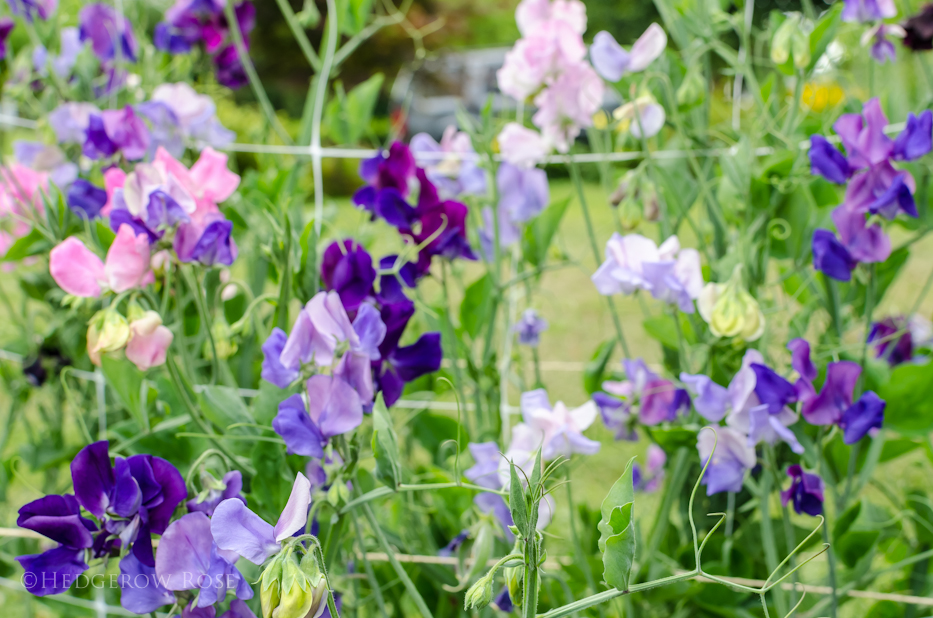 Our setup wasn't fancy. Remember this new garden bed? Yup, we used that whole space for sweet peas this year. We stretched Tenax supported by metal stakes spanning the entire length and that was that. I tied up the vines periodically, as needed. Until the Tenax was completely covered, though, it looked a little too slapped together for my liking so for future, we plan on installing a permanent structure, like this, that will look good year-round. Speech about being ready to have a garden that's completely my own, and soon.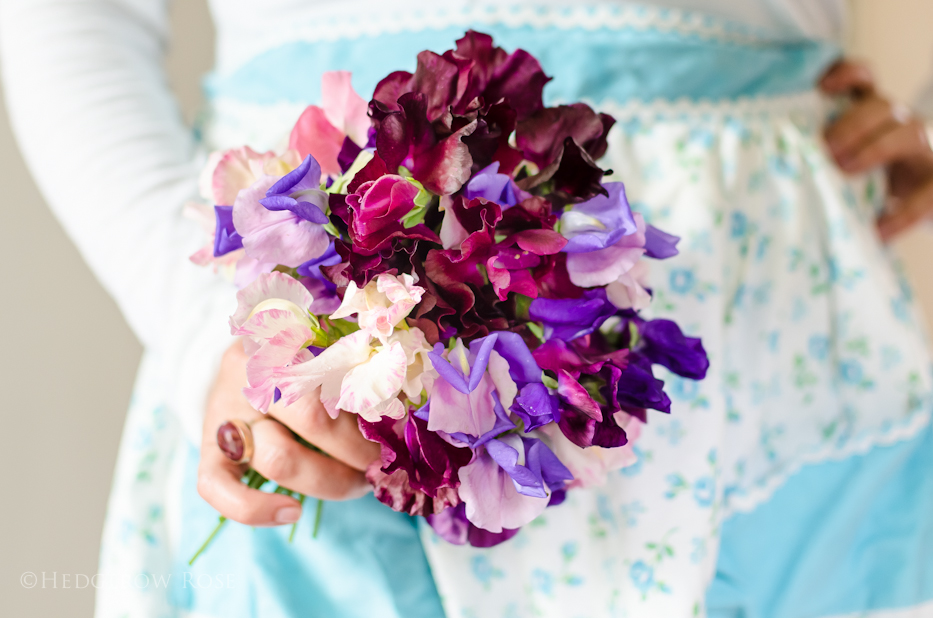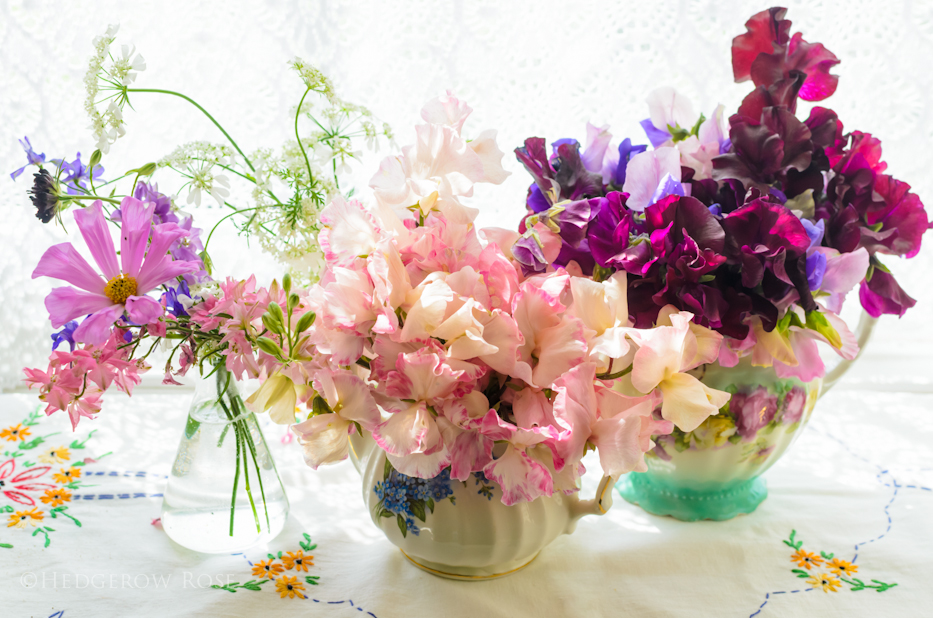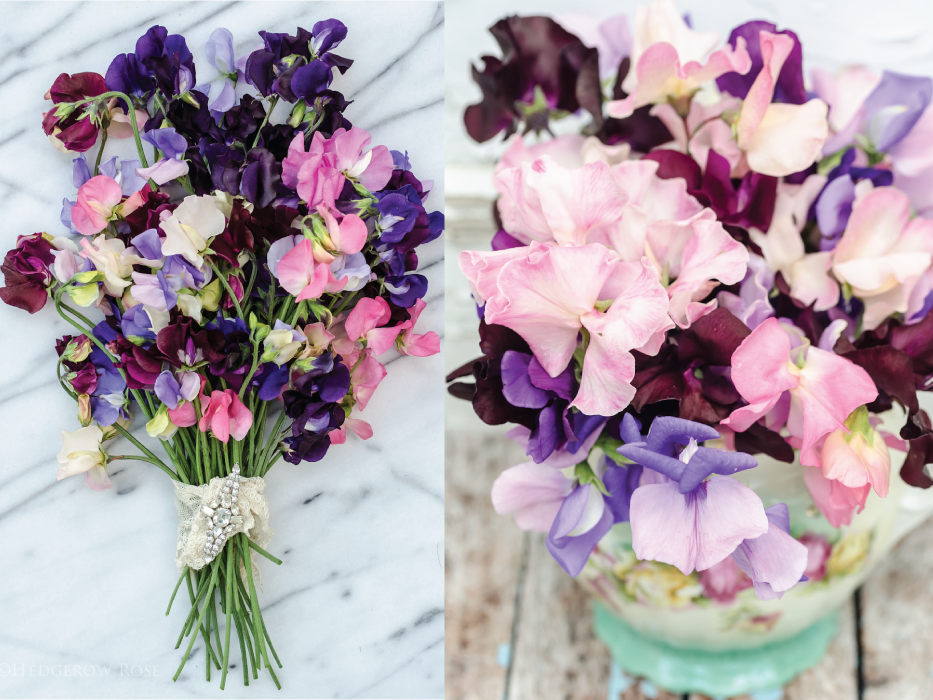 Looking at these photos now, I feel like the colors aren't coming through as delicately beautiful and saturated as they were in real life and of course someone has yet to invent a scratch-n-sniff computer screen. I'm sure you can imagine how the scent of this sweet pea border was transporting and the colors so much more lovely in person.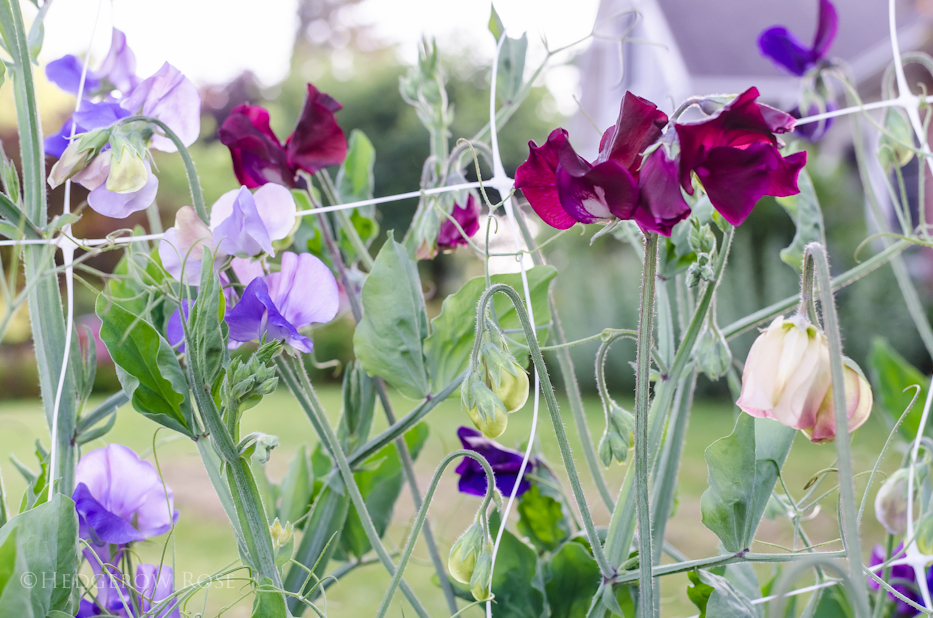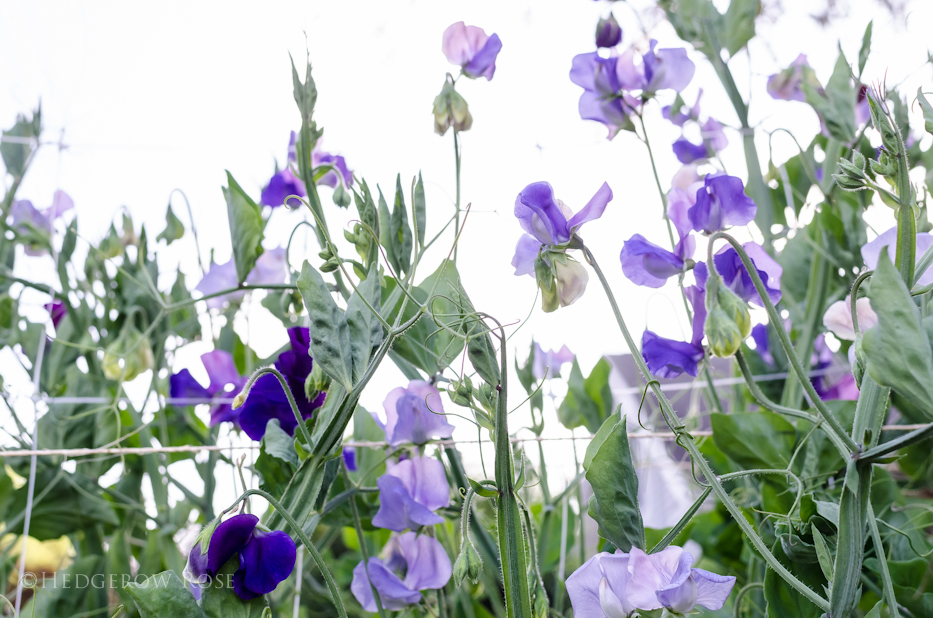 Most of my seeds were purchased through Owl Acre  but a few packets were also picked up from Renee's Garden Seeds. If you live in a really cold climate as we do (zone 6 and below), you may want to sow your seeds in late January/early February like I did. I found that was perfect timing for our area to get them into an unheated greenhouse situation immediately after germinating while not being too cold for them to continue growing. If memory suits, I planted the seedlings out into the border sometime in late March/early April and they were in full swing by May/June. But again, those of you who live in warmer climes will want to sow your seeds now. Read Erin's post! She'll tell you all about it.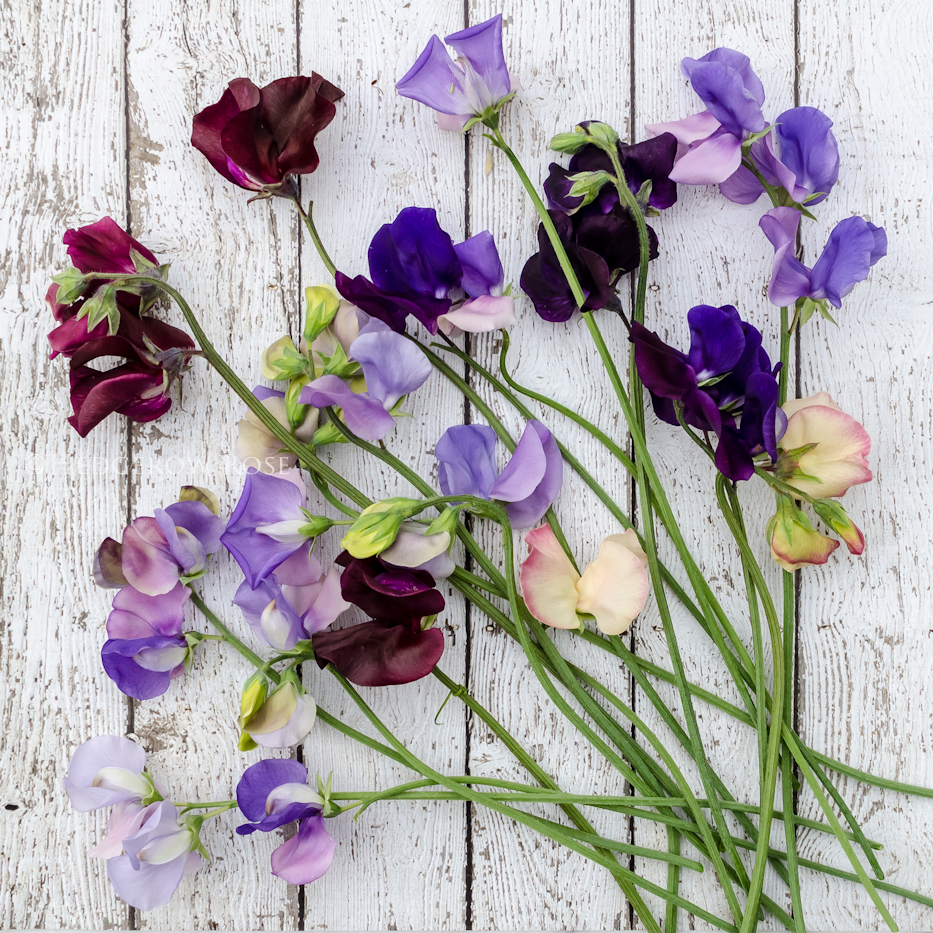 A Collection of Early Sweet Peas ~ Stretched Canvas Print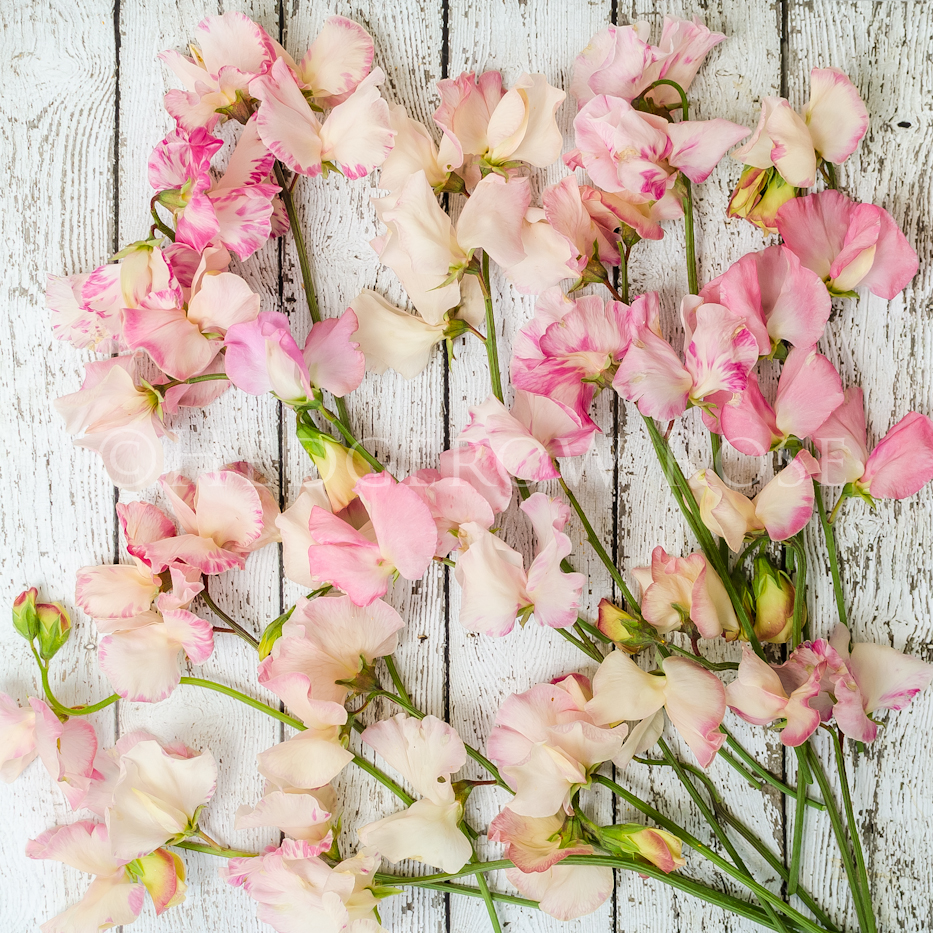 Blush Pink Sweet Peas ~ Stretched Canvas Print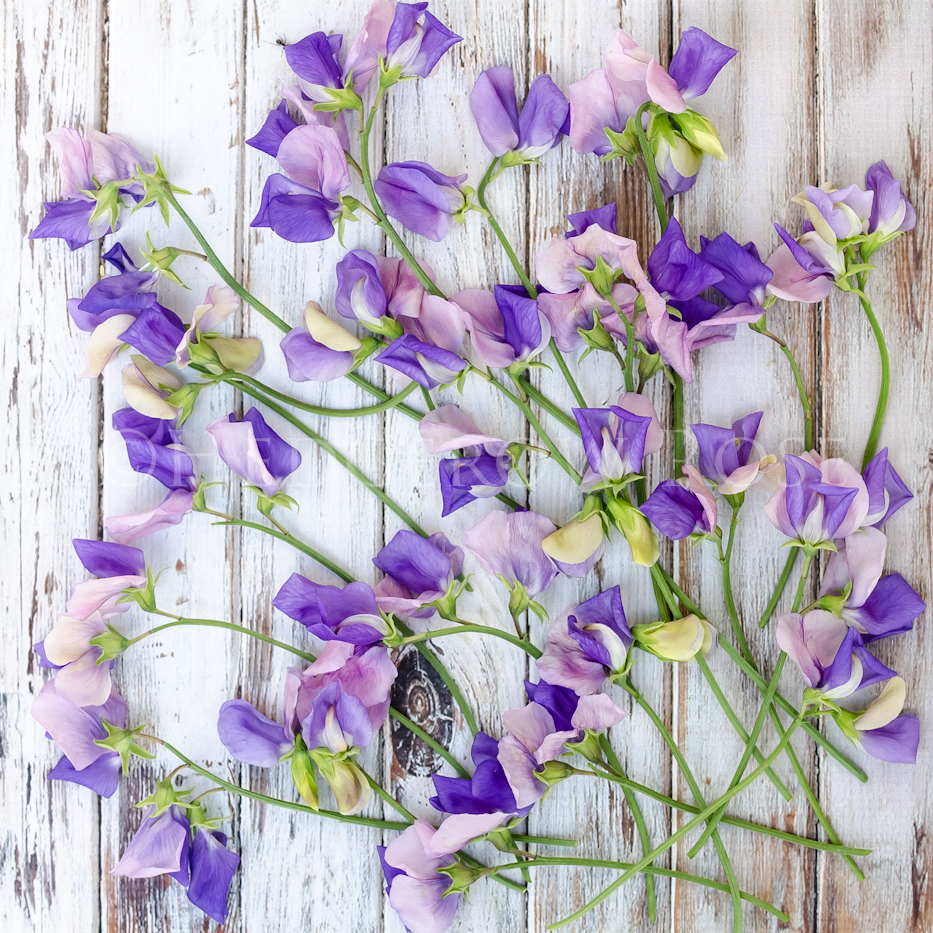 Lavender Sweet Peas ~ Stretched Canvas Print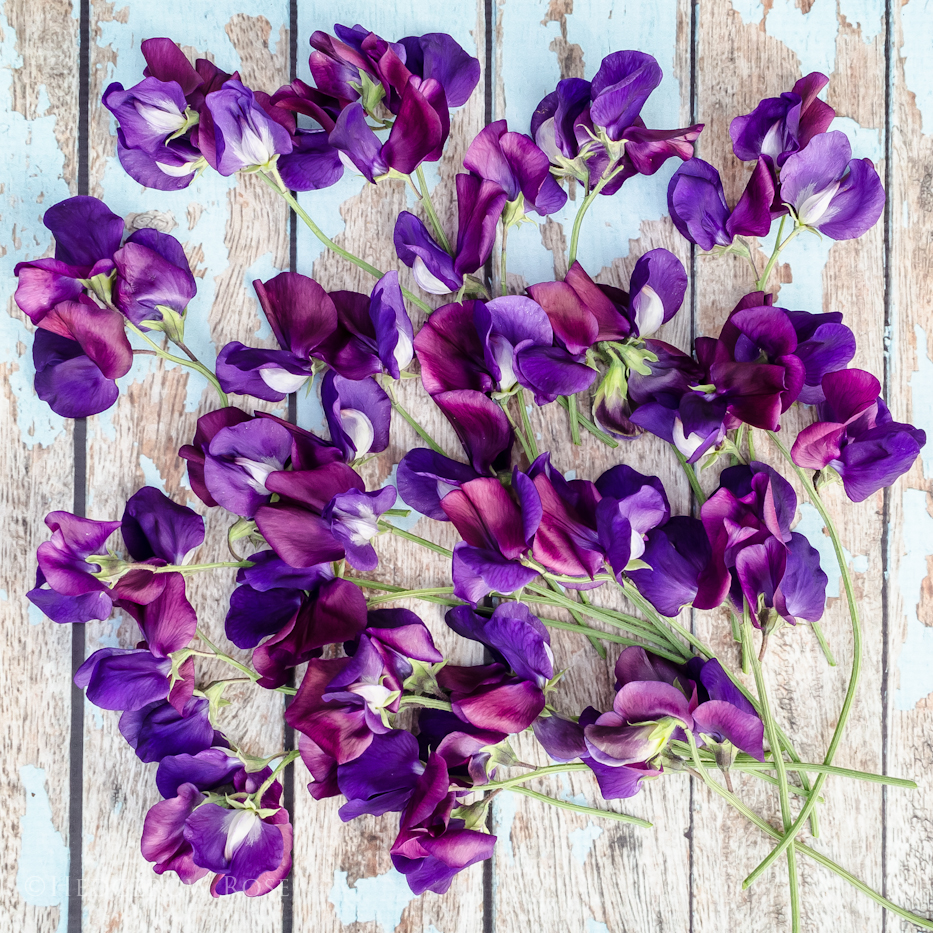 Some of my favorites were: 'Erewhon', 'Mollie Rilstone', 'Nimbus', 'North Shore' and 'Windsor'. More photos of these (in particular, 'Nimbus') can be found on my Instagram if you'd like to take a peek!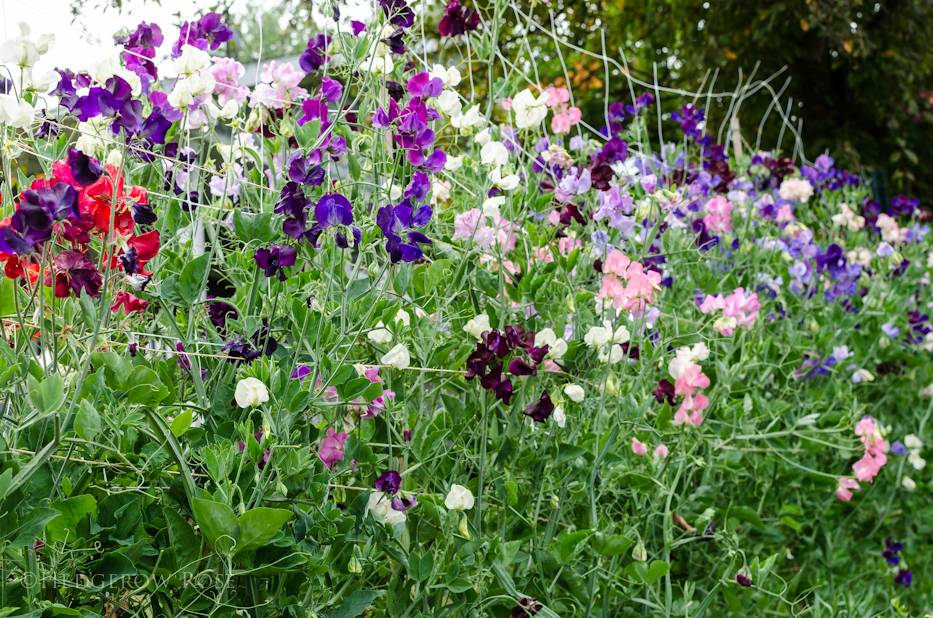 AND NOW A GIVEAWAY 'CAUSE THAT'S HOW I ROLL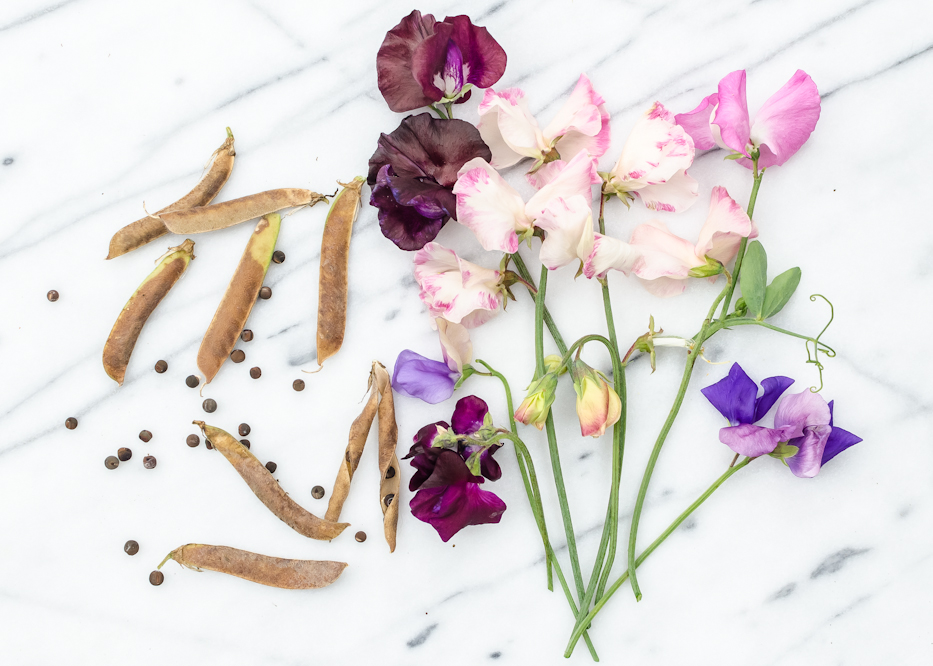 I collected quite a few seeds and I would love to share 5 extra packets with readers!
I'm not guaranteeing what kind of colors and heights you'll get because you know how it can be in an open-pollinated garden with these hybrid types. (There may even be a "knee-high" blend in this mix.) But if you're feeling adventurous and would like a packet of free seeds, simply leave me a comment to let you know you dropped by and I'll select 5 random winners soon. Yes, I'll ship seeds outside the U.S. so don't be shy! EDIT: Due to prohibitions of mailing plant material to other countries, in future these types of giveaways will have to be for U.S. residents only. Sorry!
WINNERS HAVE BEEN SELECTED!
Thank you all for your wonderful comments, it's always so nice to hear from you and to know I'm not just talking to myself in this crazy world of blogging. The seed winners are: Louise, Julia, Beca, Linda, Julie and Barbara. (I selected 6 winners instead of 5 since Beca, even though randomly selected, is my mom so I didn't think that was entirely fair since she always gets seeds from me anyways!) Emails have been sent but if you didn't hear from me get in touch so I can get your address.