Following are some of my most Frequently Asked Questions. Not seeing an answer to yours? Contact me and I'll get back to you ASAP.
Q: What types of payment do you accept?
◆ I happily accept Paypal which can process credit/debit cards. You do not need an account with Paypal to use their service. When you make a payment, I do NOT see any of your bank information. If you are paying via an E-check, orders will not be shipped until check has cleared.
Q: How much is shipping? How will I know if my order has shipped? When will it arrive?
◆ Shipping is free within the United States. This is true for both jewelry orders and rose orders. Of course, plants and jewelry will ship separately.
◆ You will receive an email with your delivery confirmation number once it has been shipped.
◆  Jewelry is shipped within 1-3 business days via First Class Mail. Expect delivery within 5-7 business days from date of shipment. Roses are shipped according to the date located within the individual listing via Priority Mail. Expect delivery within 2-4 business days from date of shipment.
Q: Do you accept returns on jewelry?
I do not accept returns on earrings, for hygienic reasons. This is unless, of course, I have made an error or if there is some fault with the product. Other items, please contact me if you are having an issue so we can come to a happy solution.
Q: What are your policies on rose purchases?
This is a service I hope to offer soon. Currently, I am not selling roses. Please check back for updates.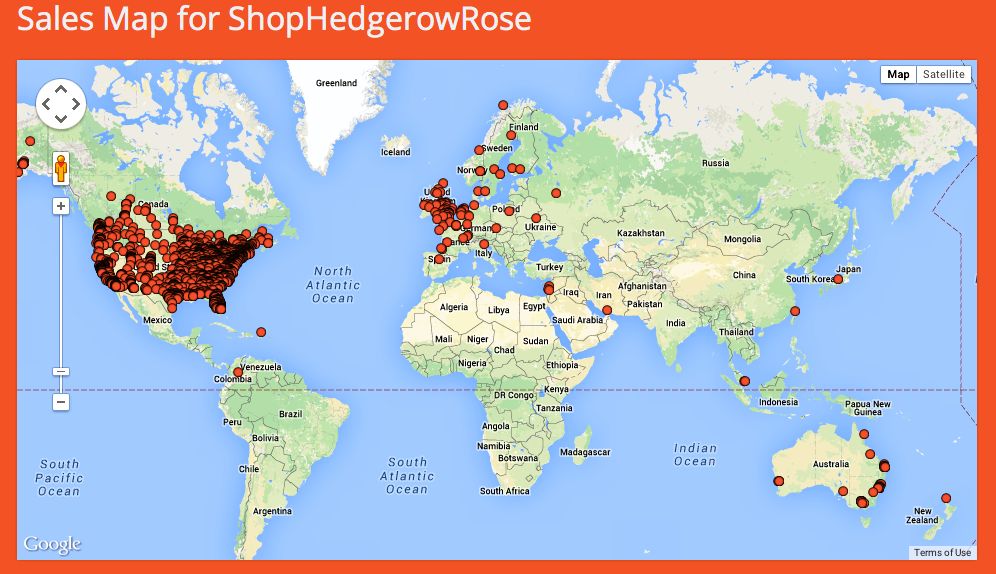 Places my jewelry has been. Thank You, World!