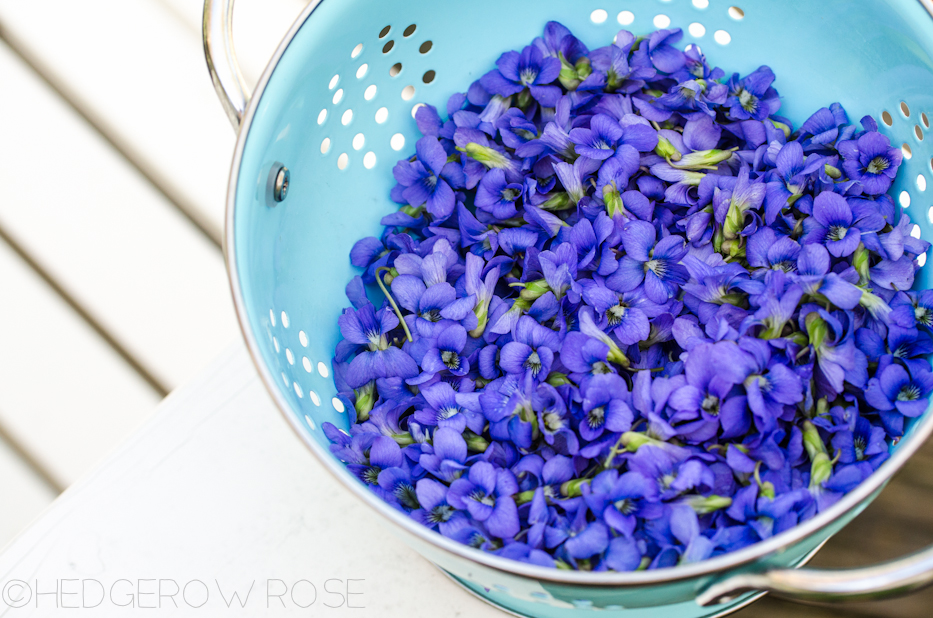 There must be hundreds, nay thousands, of violets blooming in our garden right now. Every year they spread their range a little further–creeping into the cracks of the pavers, tucking themselves beneath the hydrangeas and bleeding hearts and filling up what used to be "lawn." I couldn't stop their progress even if I wanted to, but why would I? They're so beautiful. This spring I decided I should make something with them so I spent a little time collecting the violets that are growing in our lawn to make violet water. It was perplexing because the violets I collected (photo above) didn't smell like anything but green and earth to me–much like cut grass. Something just wasn't right–and when I posted a photo on Instagram I received confirmation from a wise gardener that nope, I wasn't going crazy, some violets don't have a scent at all. Whoopsidaisies! In fact, here's the skinny: Violets (genus Viola) include around 500 species but it's the species Viola odorata, native to Europe and Asia, that have the sweet scent used in perfumes. They bloom in spring, of course, have deep purple or sometimes white flowers, have heart-shaped leaves and downward facing hairs on their leaf stalks. (source)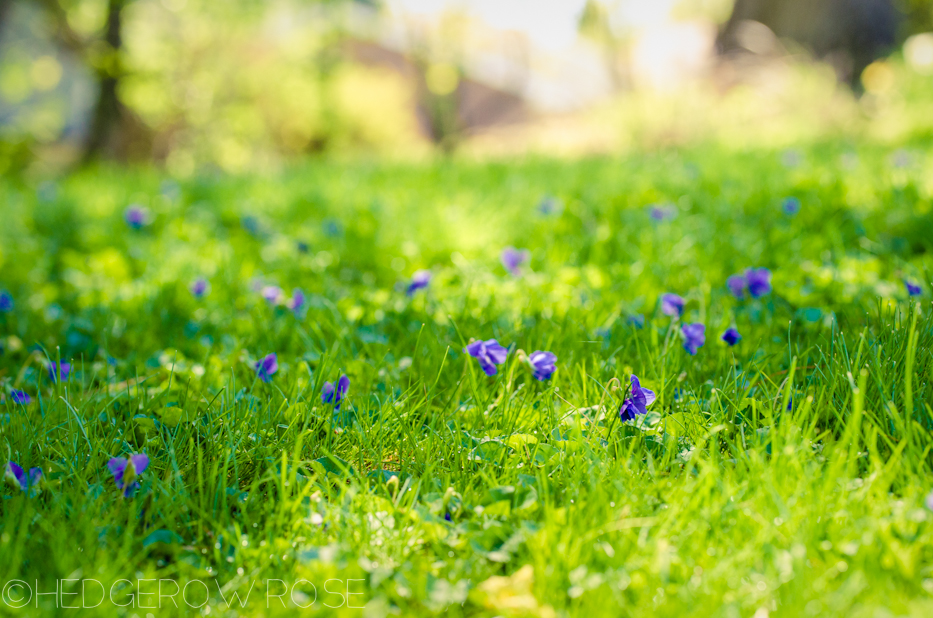 I thought that was that, no violet water for me, until I discovered that there are other clumps of violets in our garden which are very different looking–bigger and more prominent leaves and blossoms and the color of the petals decidedly more purple than blue. I took a whiff and it smelled sweet. Delicate, certainly, but there was something there that was more floral than earthy. I checked the leaf stalks and sure enough, some (the unscented violets) were smooth while some had these fuzzy little hairs running down the length. I'm including a photo (below) of an unscented violet on the left and a scented on the right. It's difficult to see the tiny hairs on the leaf stalk but you might notice minute flecks of soil that are stuck to it. Notice the color of the blossoms: the one on the left is much bluer to my eye.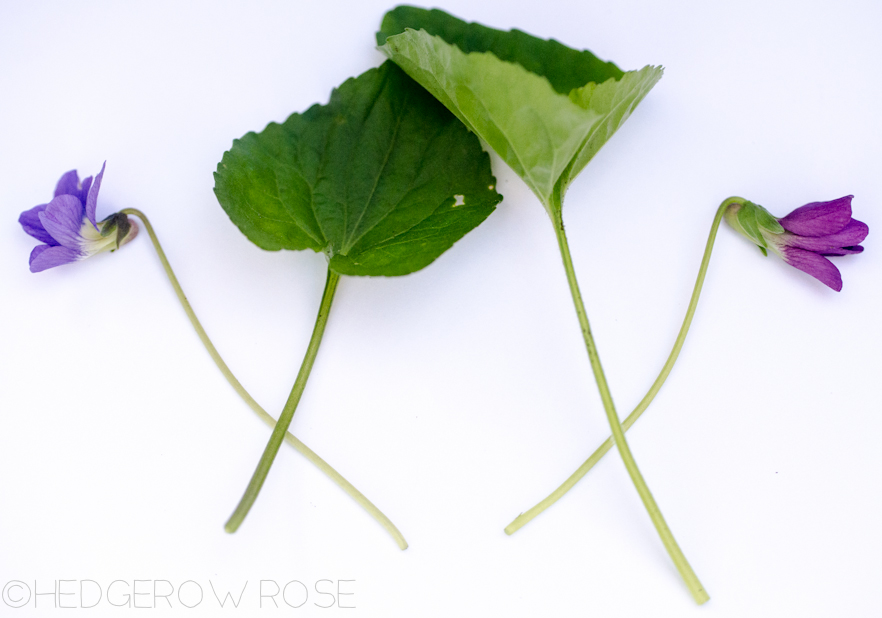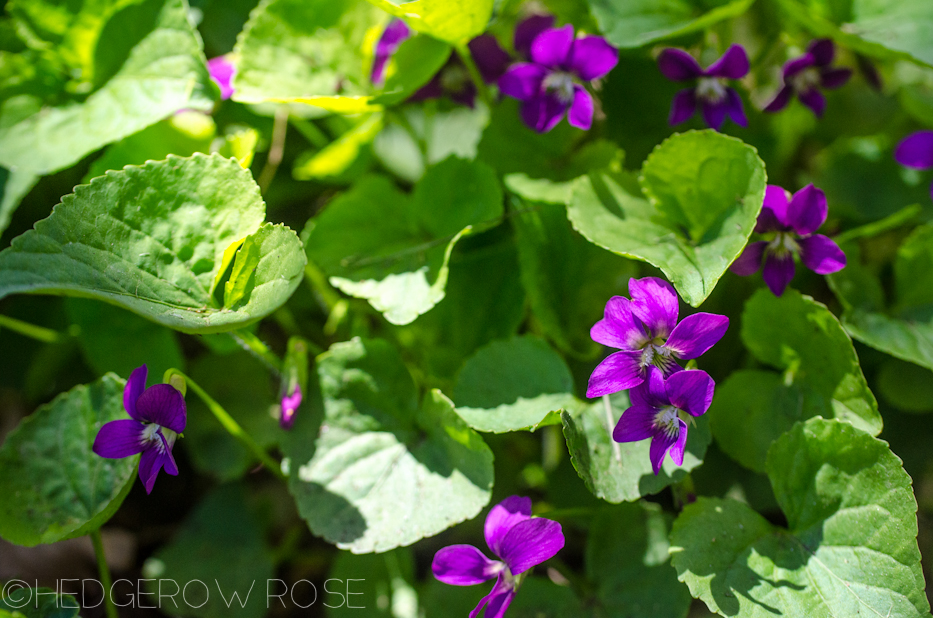 And speaking of scent, interestingly enough, it is the chemical ionone that is responsible for that elusive aroma, yet according to Anne Marie Helmenstine, Ph.D., "Violets temporarily steal your sense of smell! Initially, ionone binds to scent receptors and stimulates them, so you smell the odor of violets. Then, for a few moments, the receptors are unable to receive further stimulus. You lose awareness of the fragrance, only to regain it when it registers as a new smell." (source) Isn't that amazing?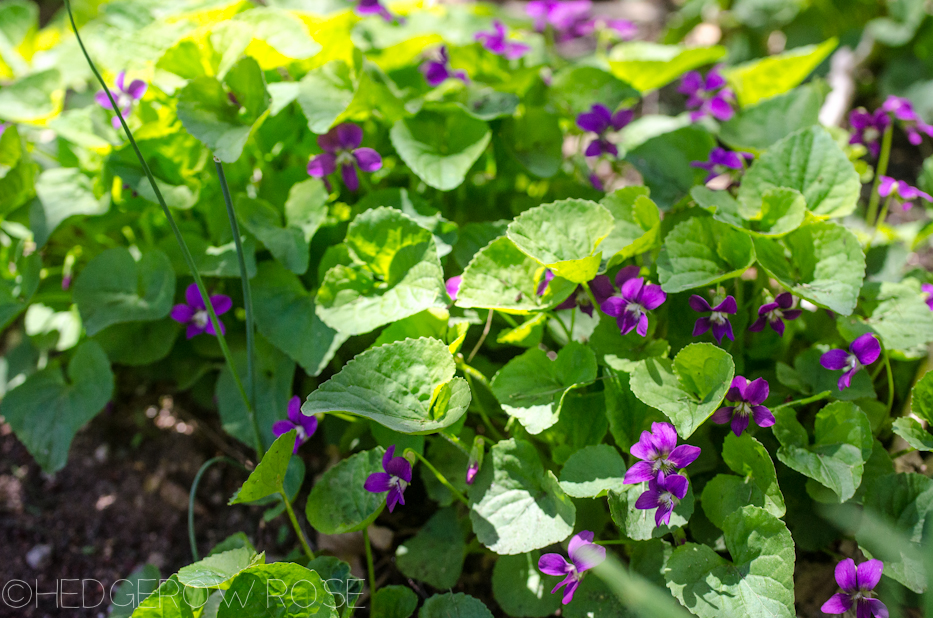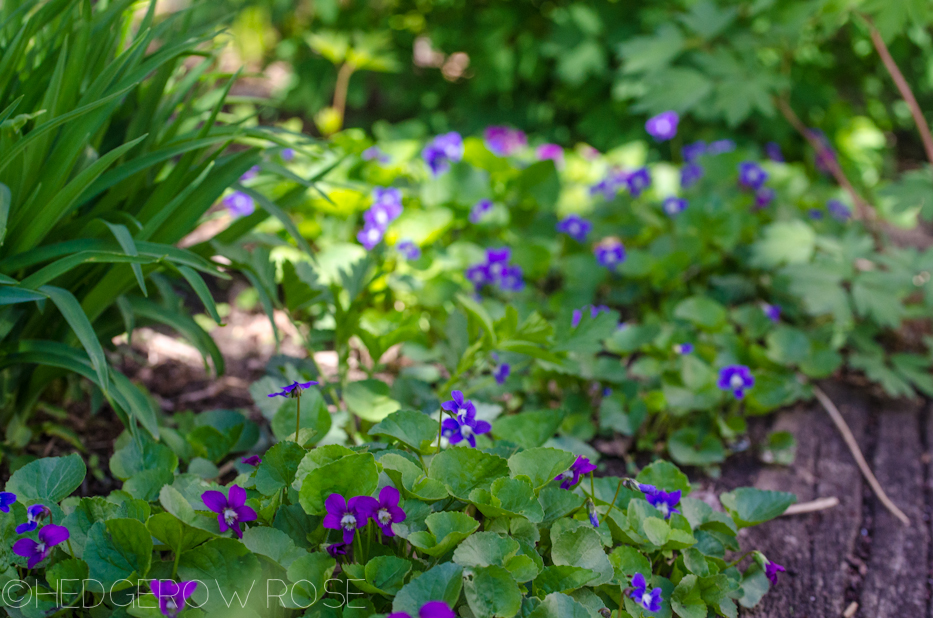 There are times when I feel like I don't want to blog anymore and it's time to pack it in, but writing posts like these I remember that it's helped me to learn so much and maybe I should continue a little longer. Now if you'll excuse me, I think I have some more violet collecting to do. 🙂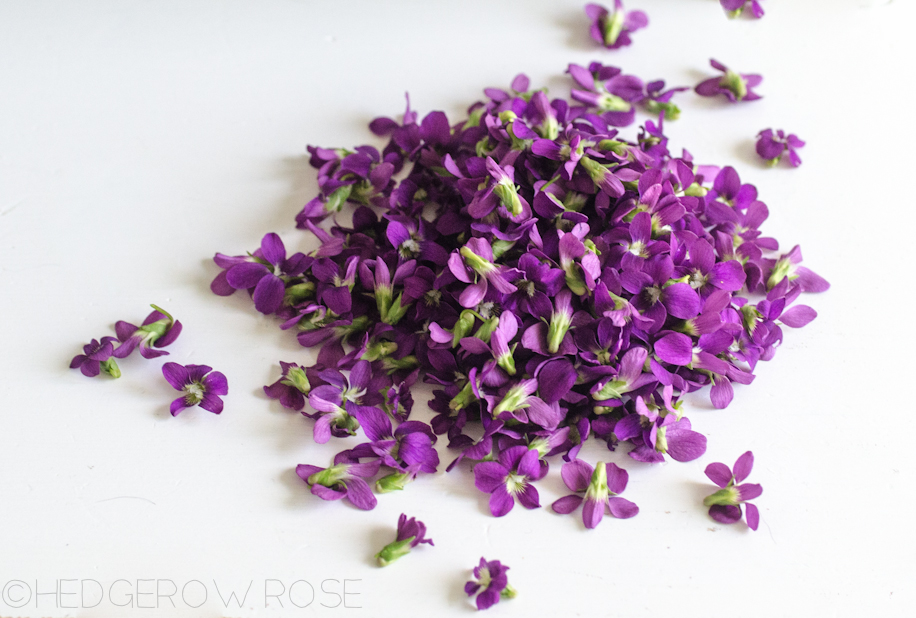 Update: I think I must have yet to perfect the method of extracting the scent from my violets as when they were done "steeping" the water was a lovely shade of light purple but the smell was nothing to write home about. I thought it smelled mildly sweet and fresh but my daughter took a whiff and said "that smells gross." So maybe I was just hoping it was smelling like violet water and imagining things. A 16 year old is going to give you her honest opinion, that's for sure! I followed the instructions (once I found the correct kind of violets of course) here to the letter–maybe someone else has a better way to go about it?