Lilium and Zinnia elegans pumila light up the garden in July
In our garden, the stars of the show for July are the zinnias and Asiatic lilies which are a veritable riot of color lasting all month. The lilies were planted last summer and were worth every penny. I purchased the collection through White Flower Farm here, which averaged out to about $1.15 per bulb. The zinnias were purchased through Botanical Interests and since they were started from seeds literally cost only a few dollars. The zinnias will continue to bloom all the way up until frost and of course the lilies return every year. Along with the lilies and zinnias, the sunflowers, coneflowers, verbena, and yes some roses are blooming like crazy. Our little veggie patch is producing more than we know what to do with so today I stuffed my mailbox with the usual outgoing jewelry orders and summer squash for our mailman; I love summer.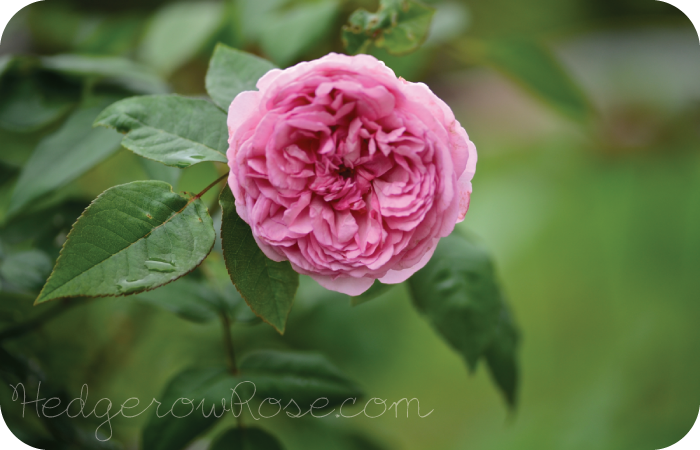 Madame Ernest Calvat is still producing heaven-scented blossoms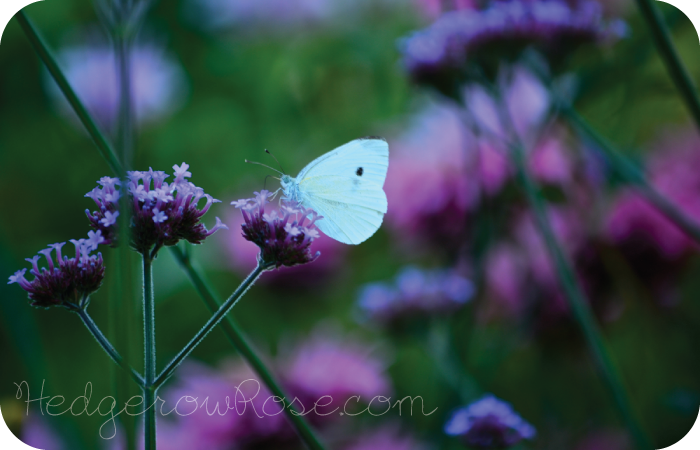 This perennial verbena has seen a lot of butterfly action this season. I highly recommend this plant if you wish to attract pollinators to your garden. Since it is so tall and airy, it can even be planted in the front of the border. I call it a "see through" plant.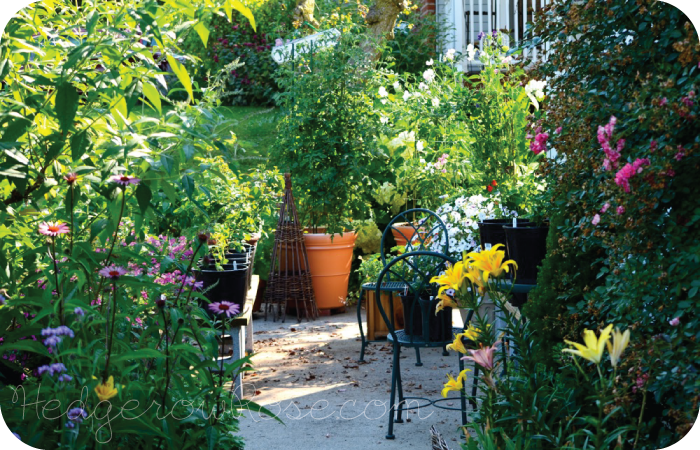 Our "driveway garden" has become quite overgrown. Walking to the car means you have to pass through a tunnel of flowering plants.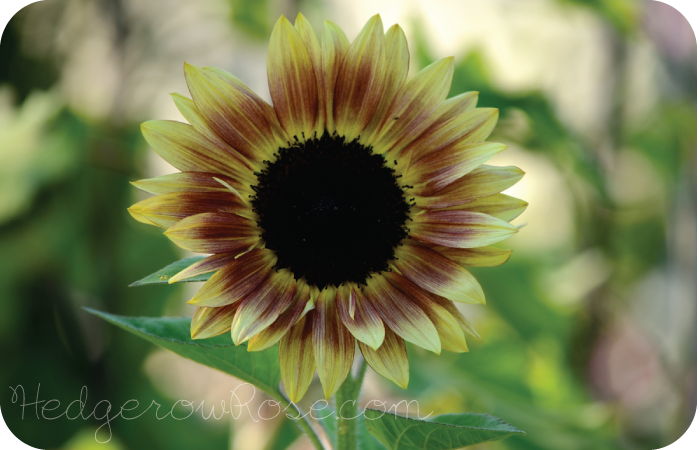 Our sunflowers have begun blooming but this collection is so fantastic I will save the rest of the pictures for another post!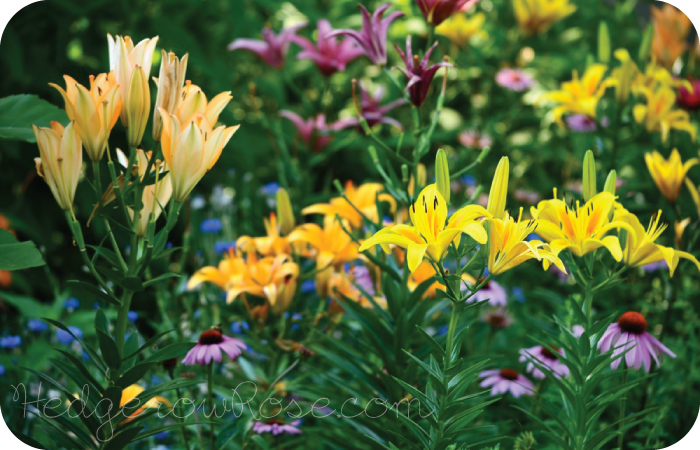 Lilium and Echinacea purpurea make great companion plants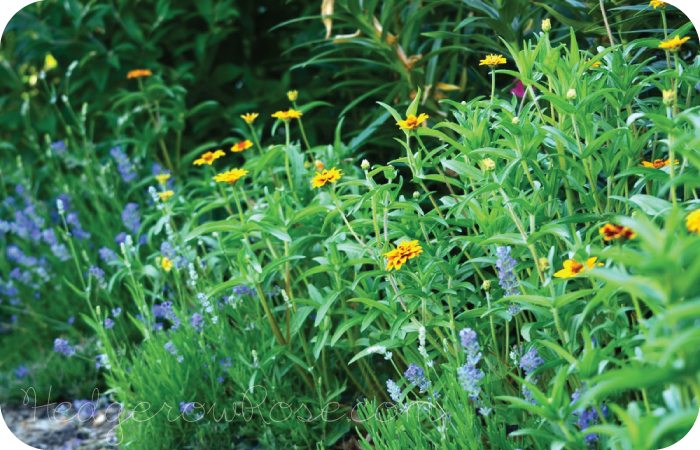 The hot colors of the Mexican zinnias really look great next to the cool colors of the lavender