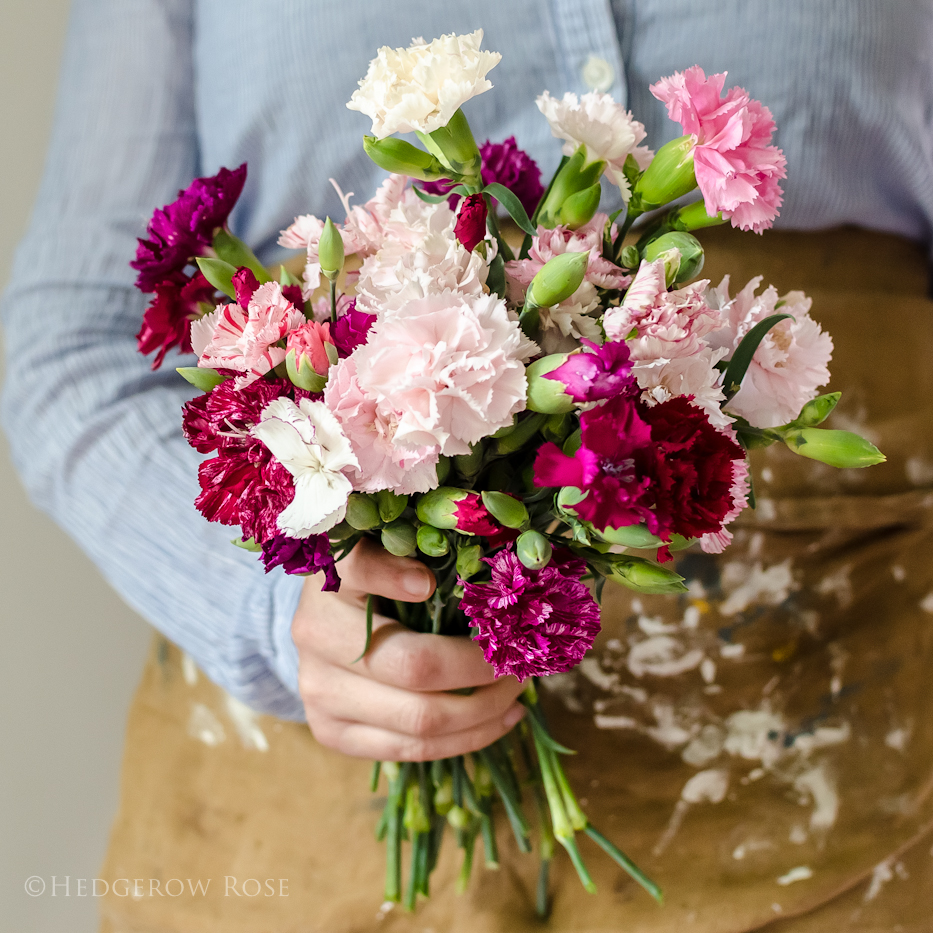 Whoops, there goes the sunshiny feeling. Today I'm nursing a sore throat and a general winter malaise. I've drunk all the tea and watched all the Downton but still feel so very…blah. February tends to do that to me, and like clockwork, I start wishing I had the space for that greenhouse I've been dreaming about.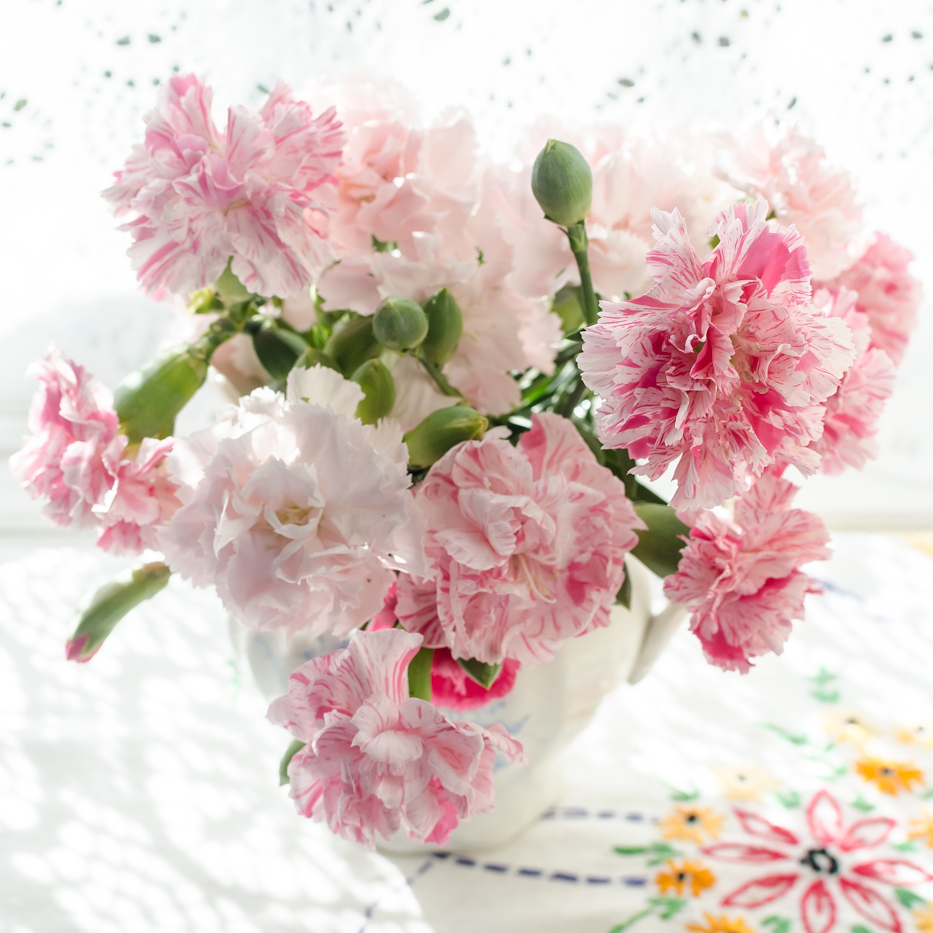 Fortunately, I have loads of photos from the garden last summer which always lend a bit of cheer, since looking at them is a bit transporting to those warmer days. When thinking about what flower I wanted to write about next, these heirloom carnations were the obvious choice to coincide with upcoming Valentine's Day. Enfant de Nice Carnations bloom in such romantic shades of red, pink and white and oh, the scent. The SCENT! I simply cannot convey the olfactory gorgeousness of these flowers. Forget what you know about carnations because these are not like those grocery store varieties. They are the real deal: bred in France (where they might know a thing or two about fragrance) and cultivated for generations. And guess what? They are shockingly easy to start from seed.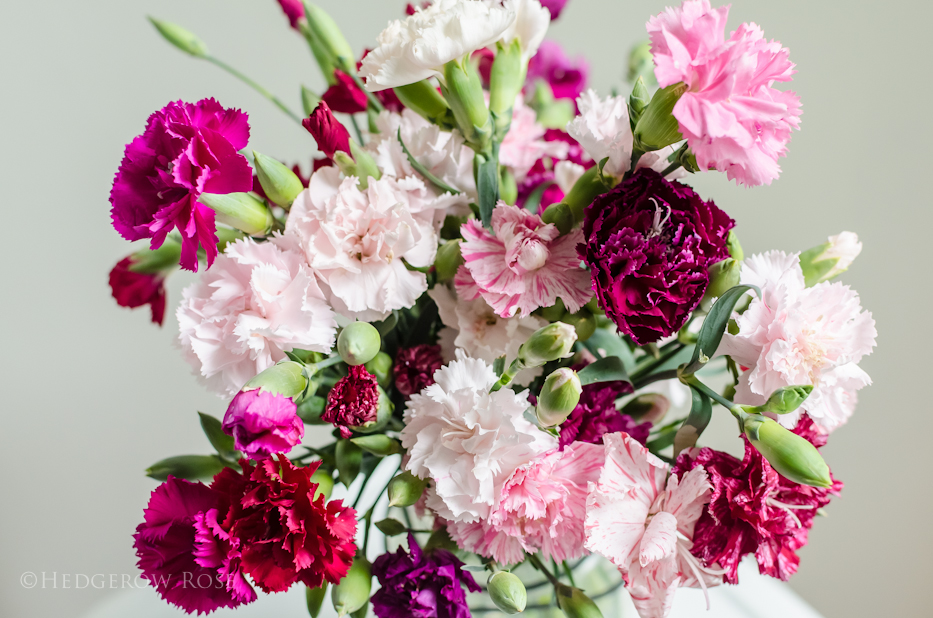 Take a look at these and imagine you just opened the freshest jar of cloves. Pretty awesome, right? My seeds were purchased through Renee's Garden and if you follow the packet for sowing, it's a piece of cake. Start them early enough in spring and you'll have blooms that summer–all summer, in fact. They didn't stop until the hard frost put an end to their shenanigans. When I was a little girl, Carnations were my favorite flower and this collection reminded me why I loved them so much!