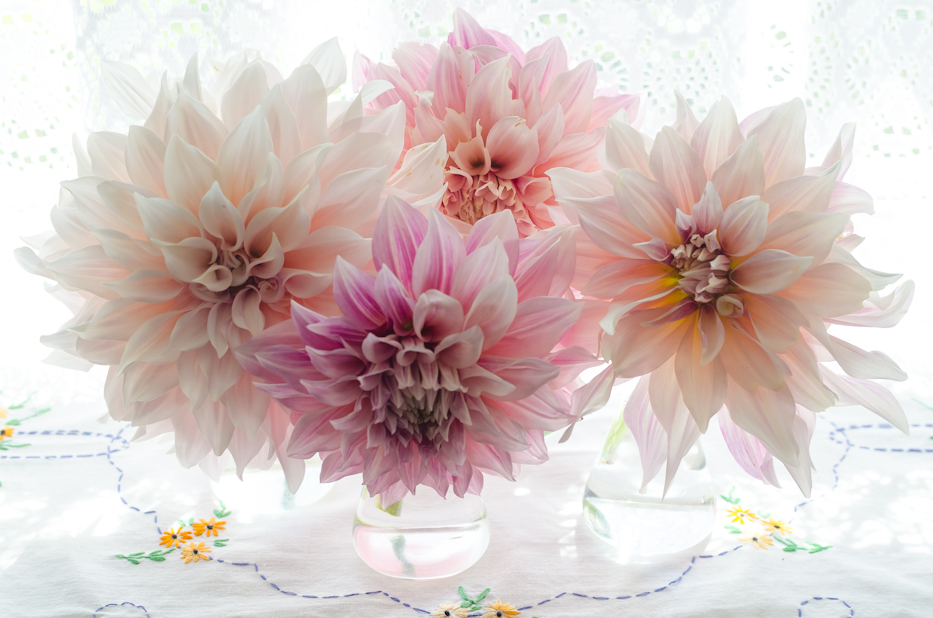 Did your Instagram blow up last summer with photo after photo of the ubiquitous Dahlia 'Café au Lait'? Yeah, I'm very sorry for doing that!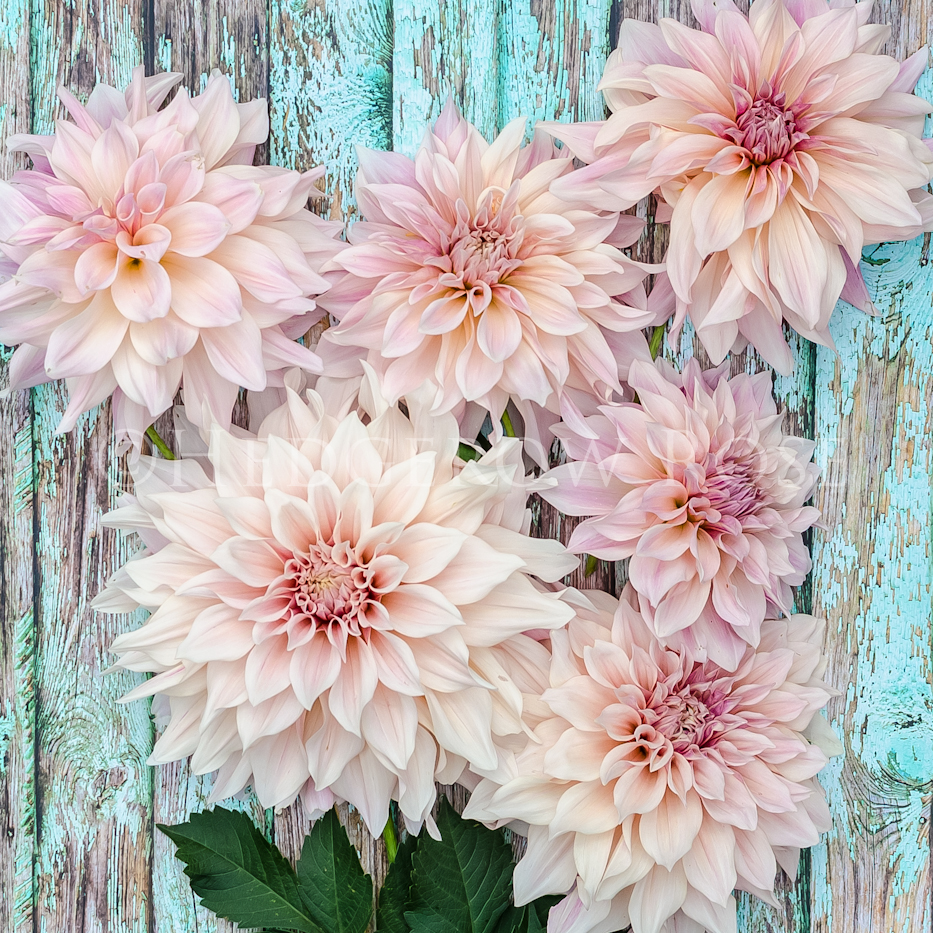 Add me to the list of gardeners who in the past few seasons became obsessed with the coloring, shape and size of this "dinner-plate" dahlia. In fact, my feed was inundated with photos of them, too. After someone posted a photo of a different kind of dahlia a commenter added the hashtag #thankgodnotanothercafeaulait which gave me a chuckle… and pause.
It's not hard to love this one. The coloring from one flower to the next is really quite remarkable. Observe: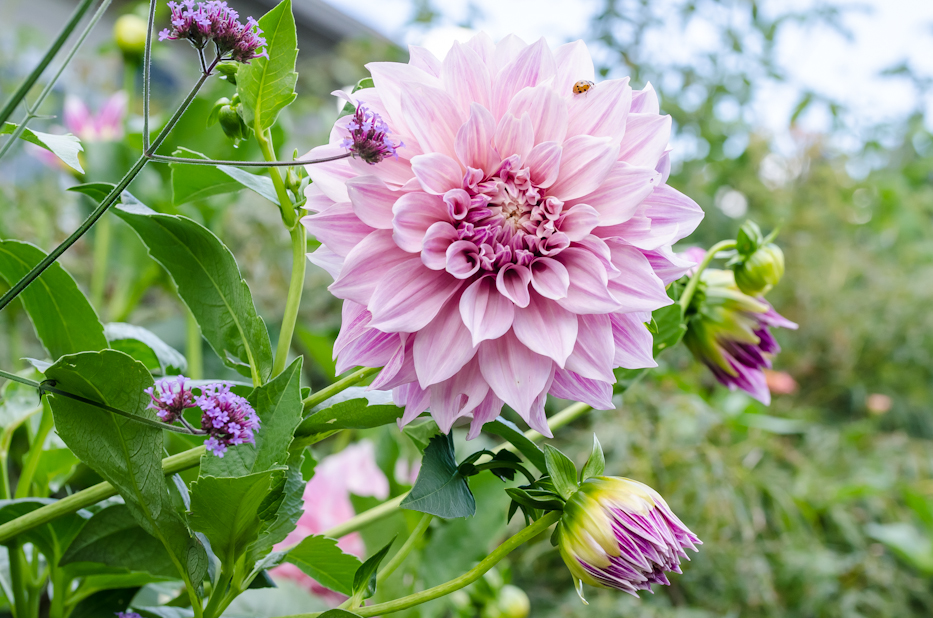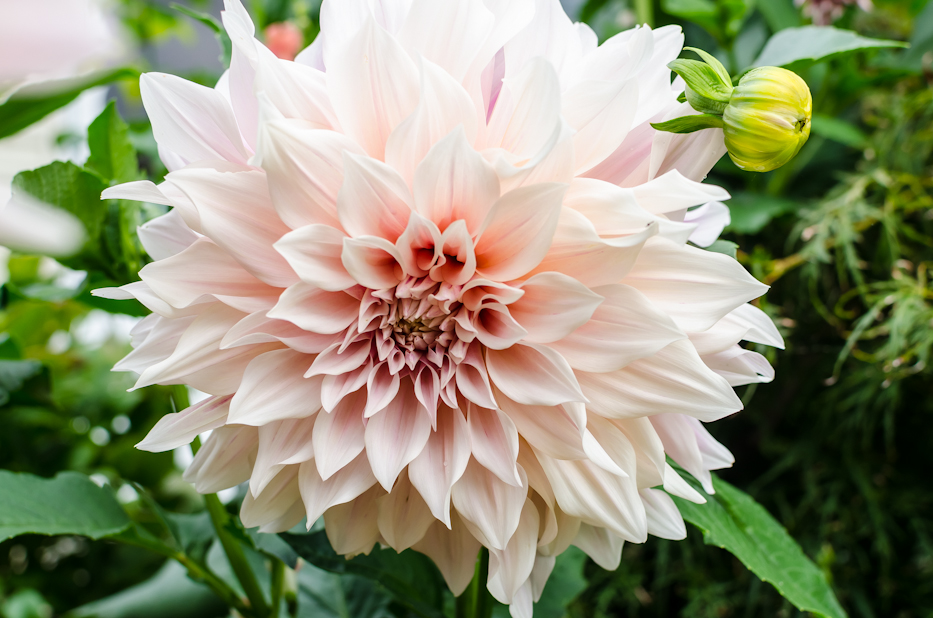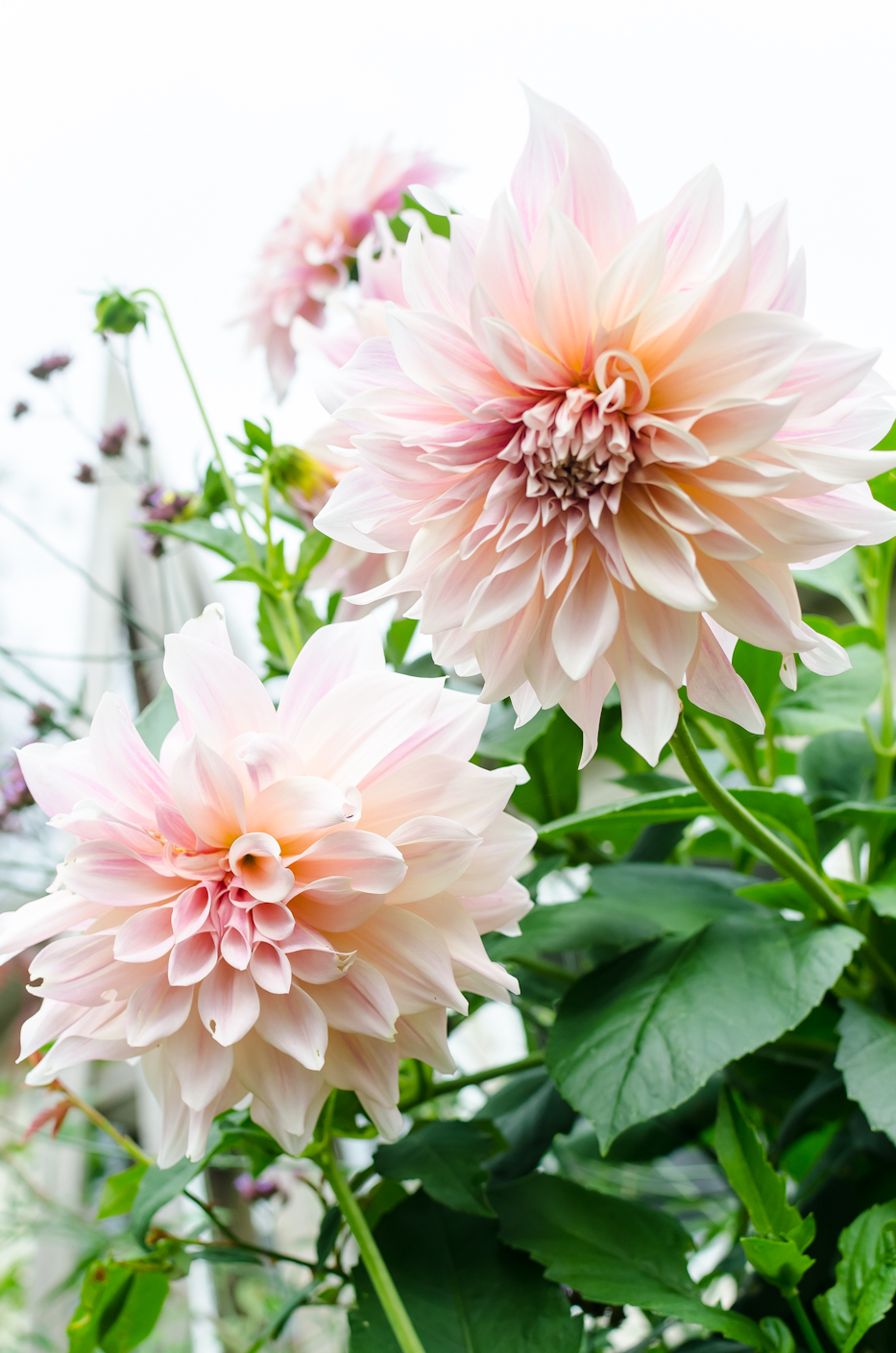 Did you spot the ladybug in the top photo?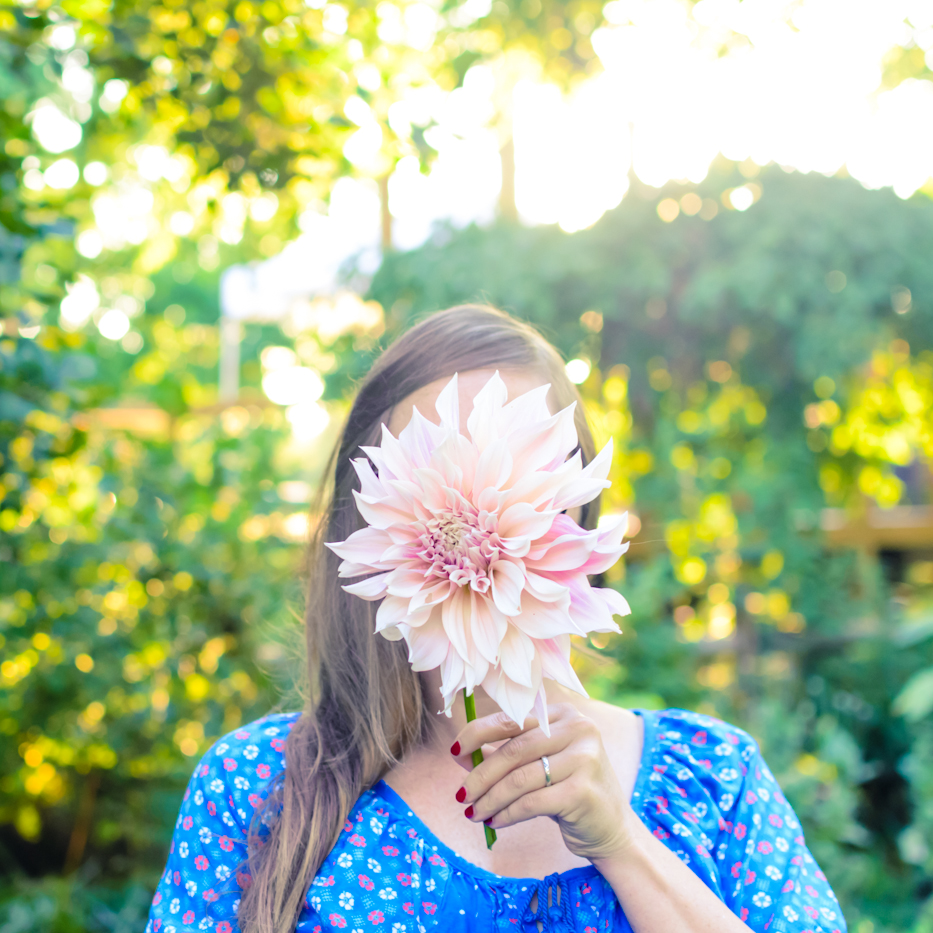 To be perfectly frank, it wasn't long ago that I really didn't give a flying squirrel about dahlias. I feel like admitting to other gardeners that you don't like dahlias is the equivalent of saying you don't like puppies. They were nice looking, I suppose, but not something I was very interested in growing.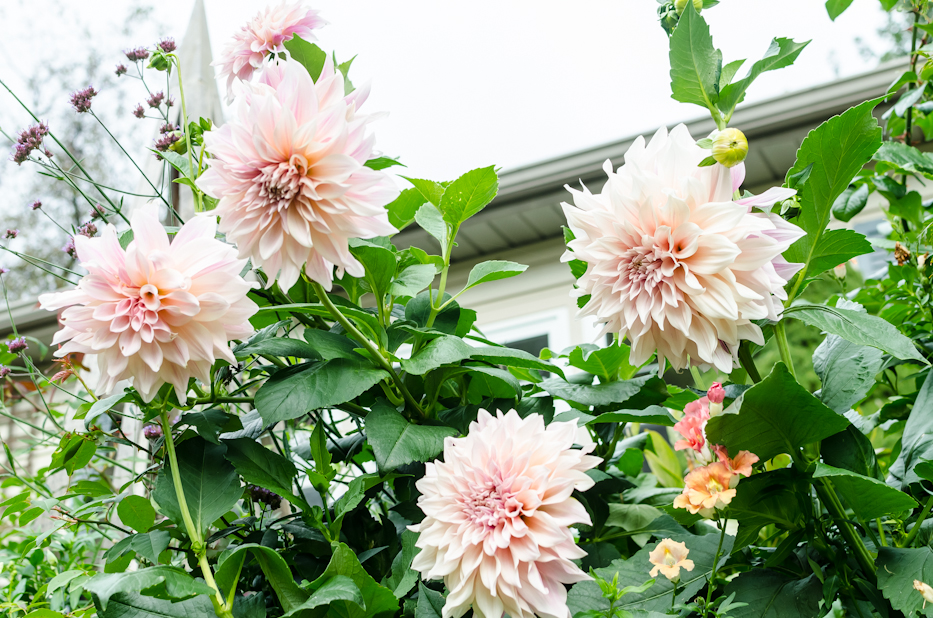 That was before I discovered a neighboring garden with an enviable collection reliably blooming every summer and causing more than one detour to drive by and gawk. Casually, I mentioned to the Mister that maybe someday I would try growing Dahlias with more enthusiasm and about a week later I was informed I'd won a Floret Dahlia Giveaway! (I've also tried casually mentioning that I wouldn't mind being financially independent and living in the English countryside but sadly haven't "won" that one, yet.)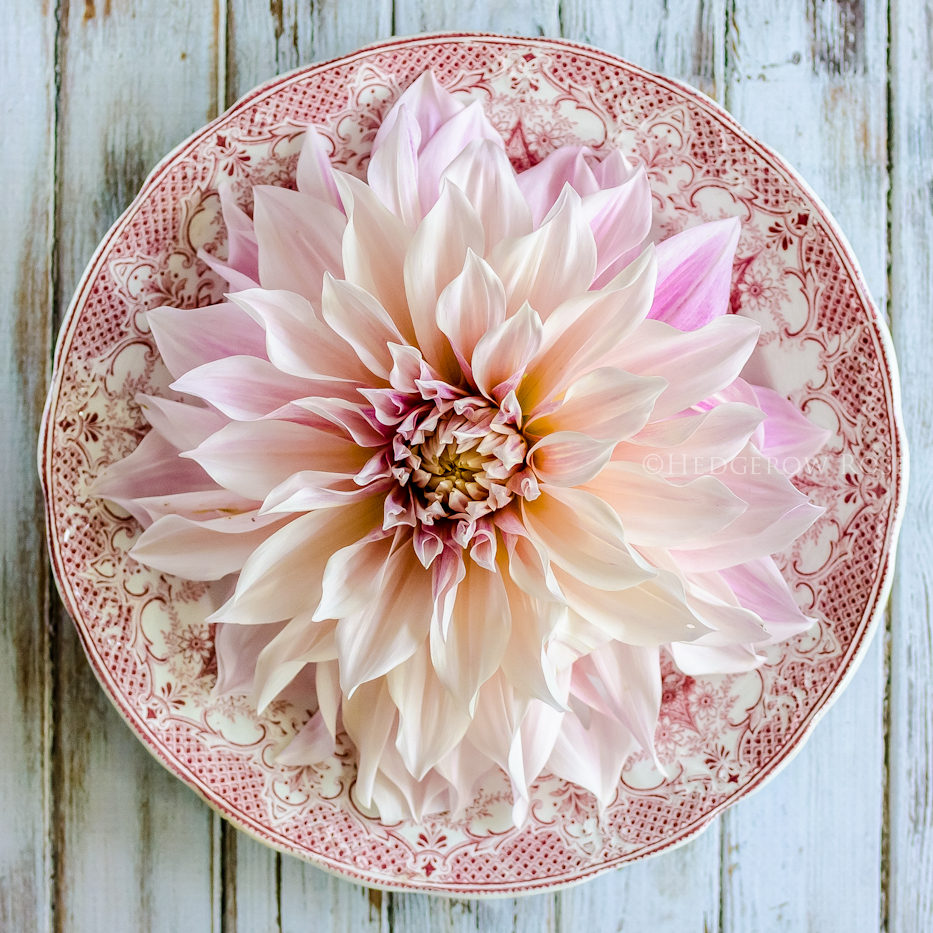 So into the ground went a bunch of tubers and all late last summer and well into autumn they bloomed like crazy. I was feeling pretty sassy snipping and Instagramm-ing flower after flower (#pleasegodnomorephotosofjapanesebonsaiscissors) and I think I became a new dahlia convert. Here are some of the other ones that graced our garden last summer: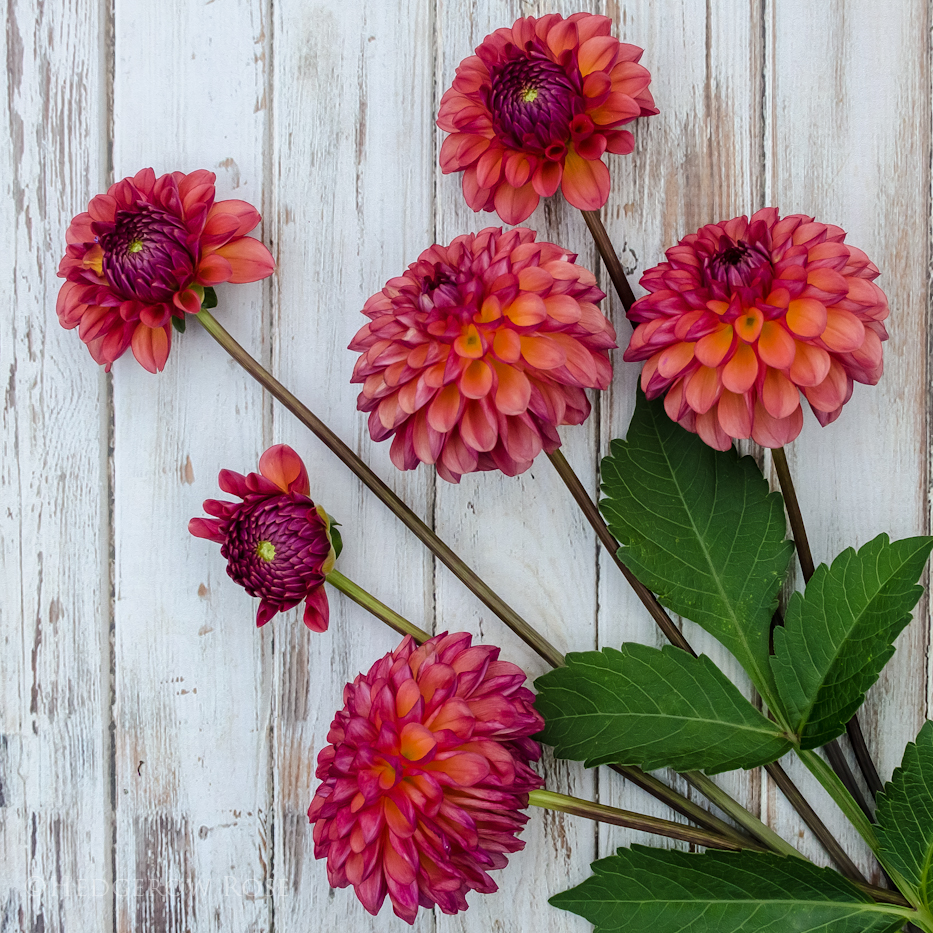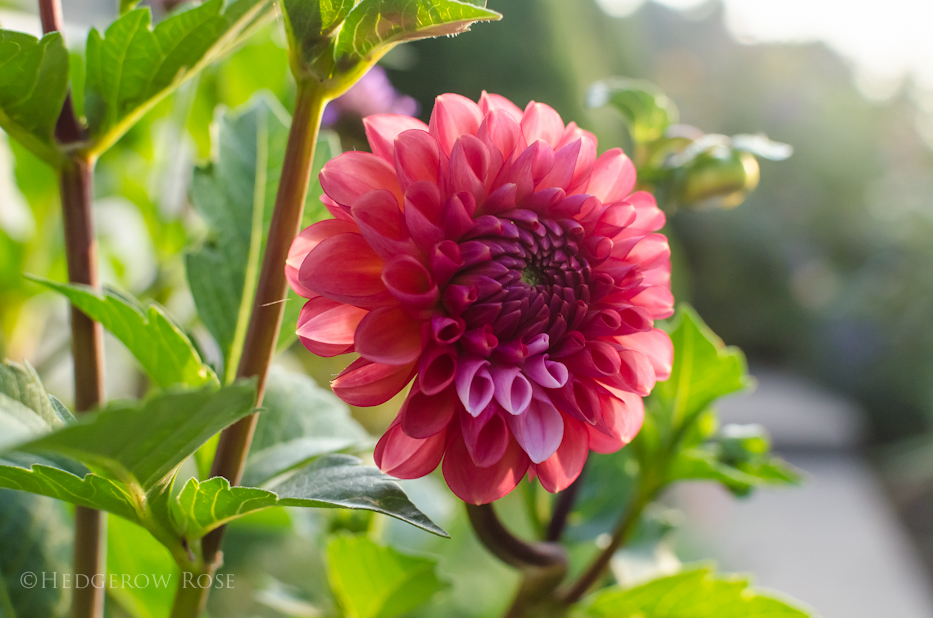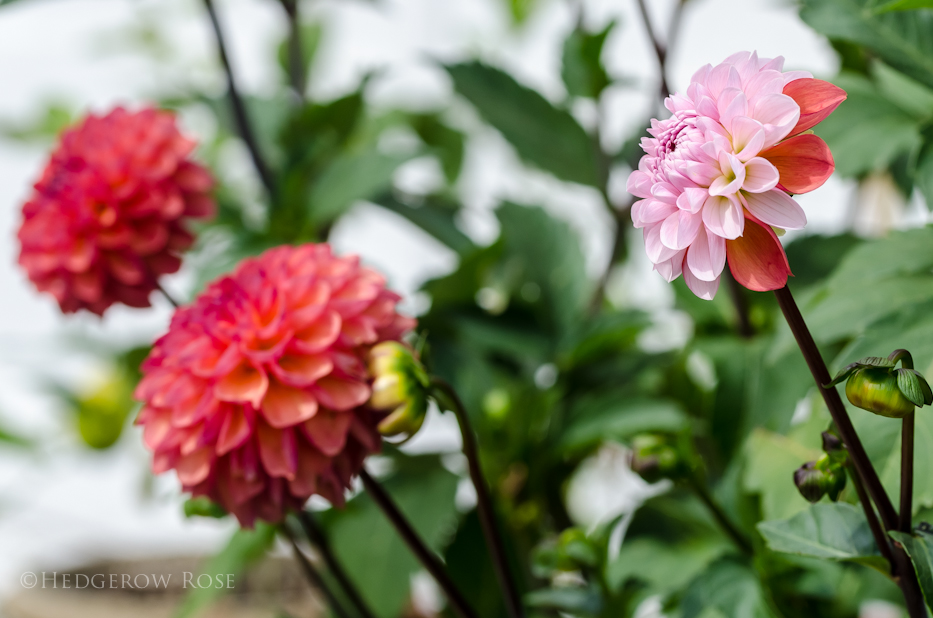 'Doodlebug' was a recent (2014) introduction and purchased at Swan Island Dahlias. The coloring was a bit "off" at times, like was it deep pink? dark red? burnt orange? Couldn't figure this one out. But it was a prolific bloomer!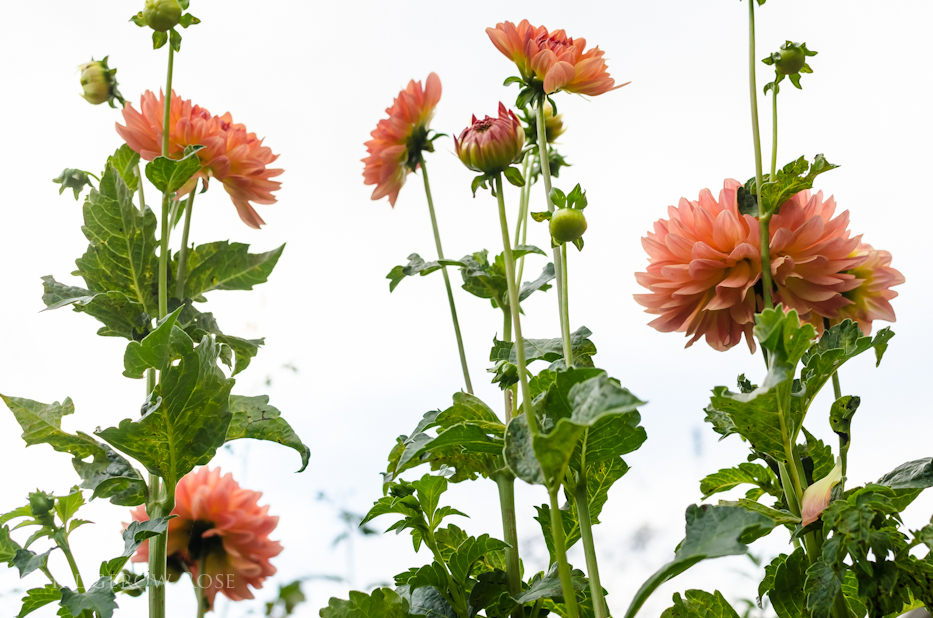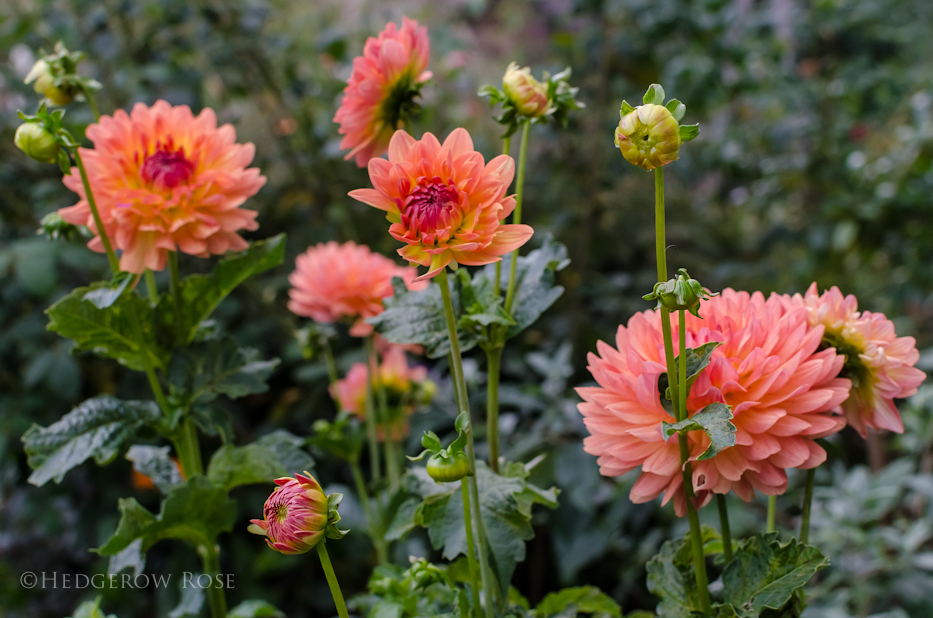 Here's one that I received in the Floret giveaway. Not sure of the name, but this baby glowed like neon!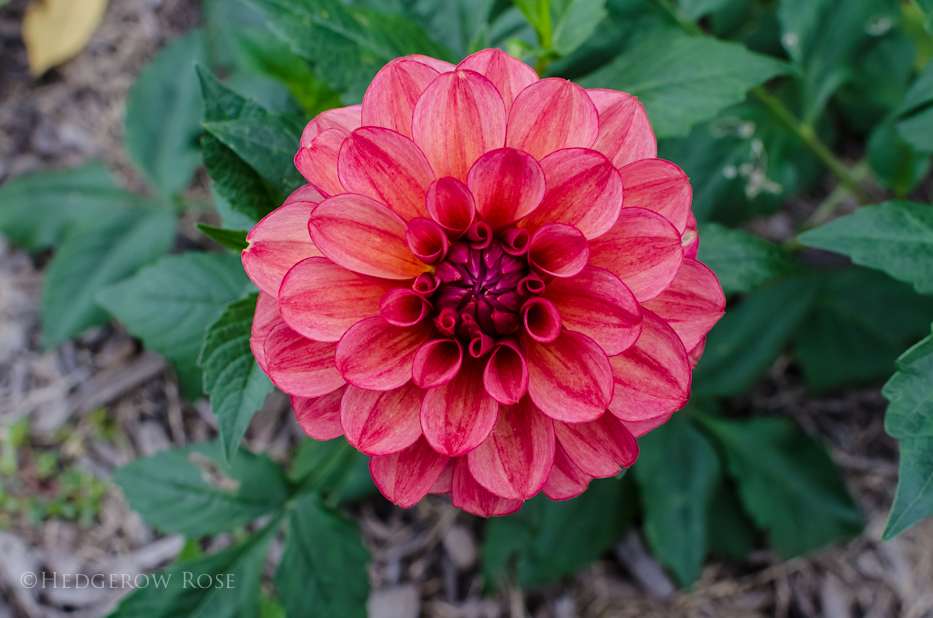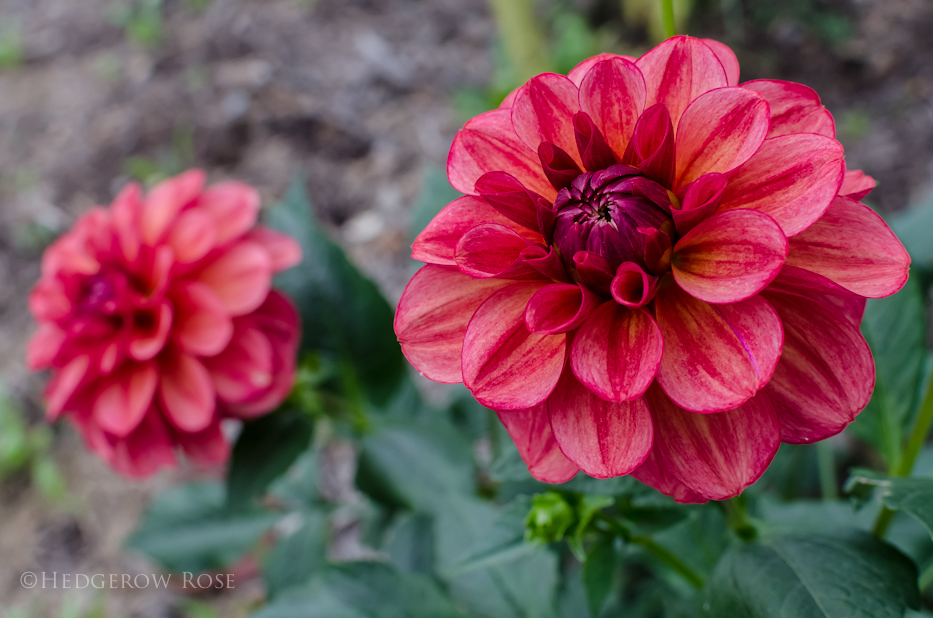 A deeper reddish/pink dahlia from the giveaway…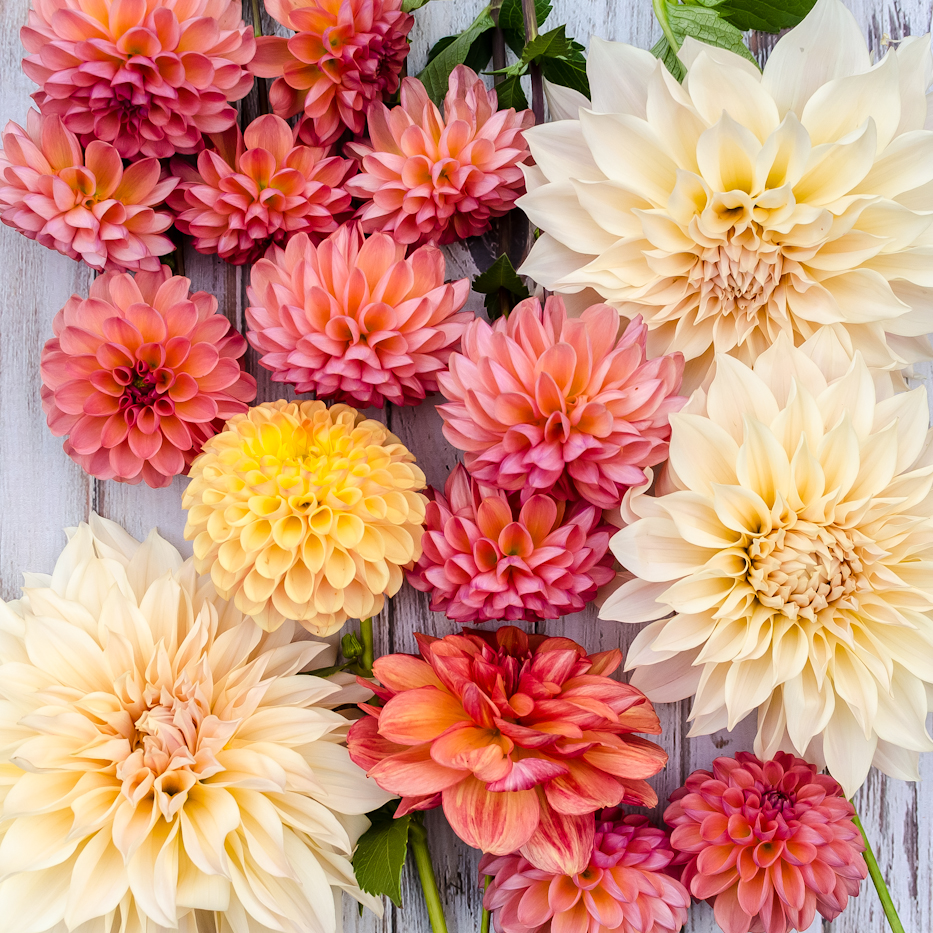 And another seen here in this collage in a much brighter yellow. Sorry I don't have more individual photos of this one taken on my camera; I think I instagrammed more of those, though.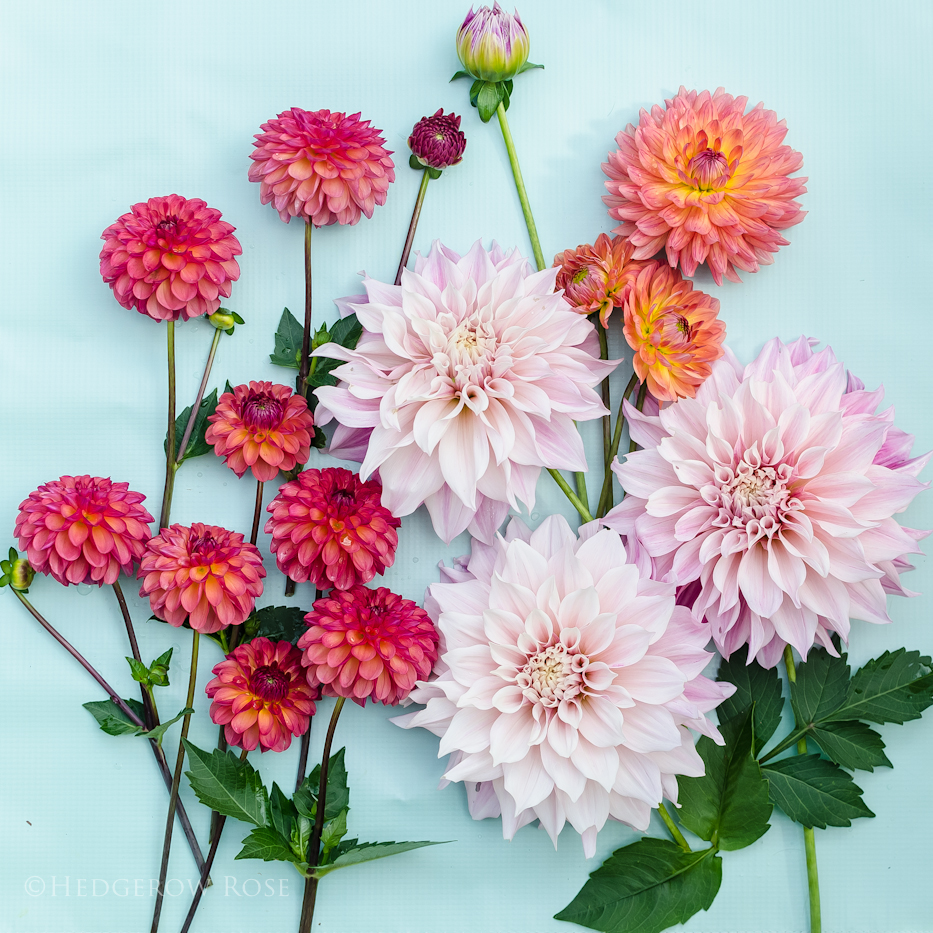 They all look so pretty together though, don't they?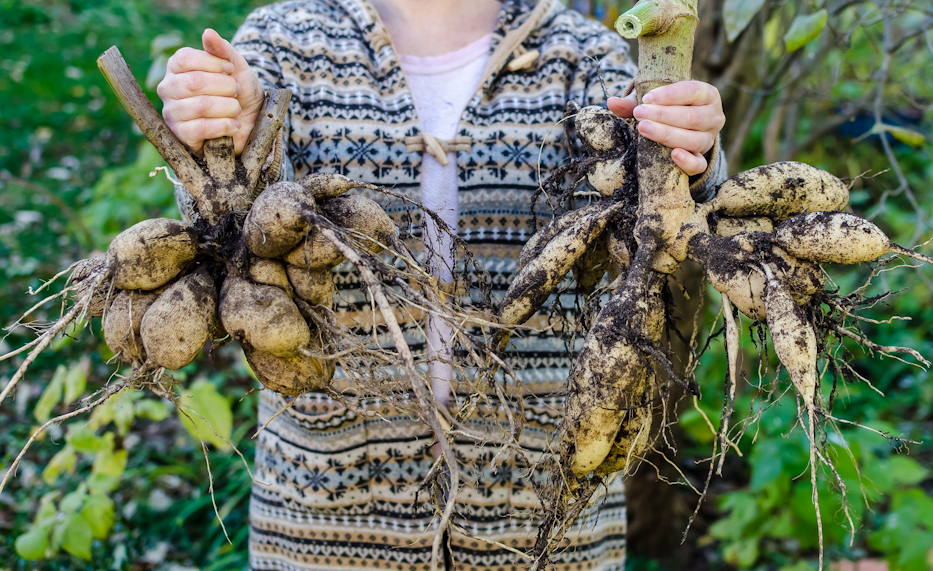 In early autumn, I carefully dug up the clumps and couldn't believe my eyes with how big the tubers had gotten in such a short period of time. People, these tubers were like the size of my thumb, and singles, when I planted them. I hope to add some more pale pink varieties next season because I don't normally go for the hot colors. Any suggestions which to try?