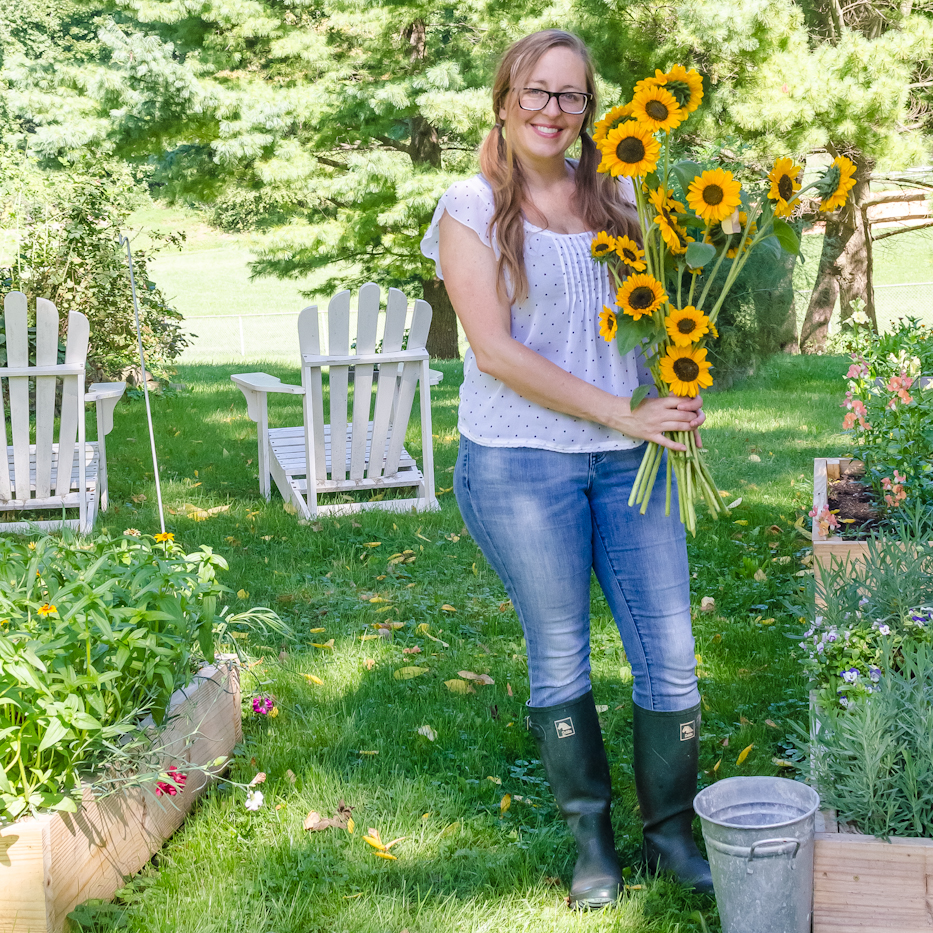 How about a little sunshine on this cold February day? I'm actually quite tickled because today we saw our first flock of robins (a full 9 days earlier than last year, and several weeks earlier than they usually are seen here in the northeast.) I'm thinking sunshiny thoughts so what better time to share some of the latest sunflower varieties we've tried in our garden?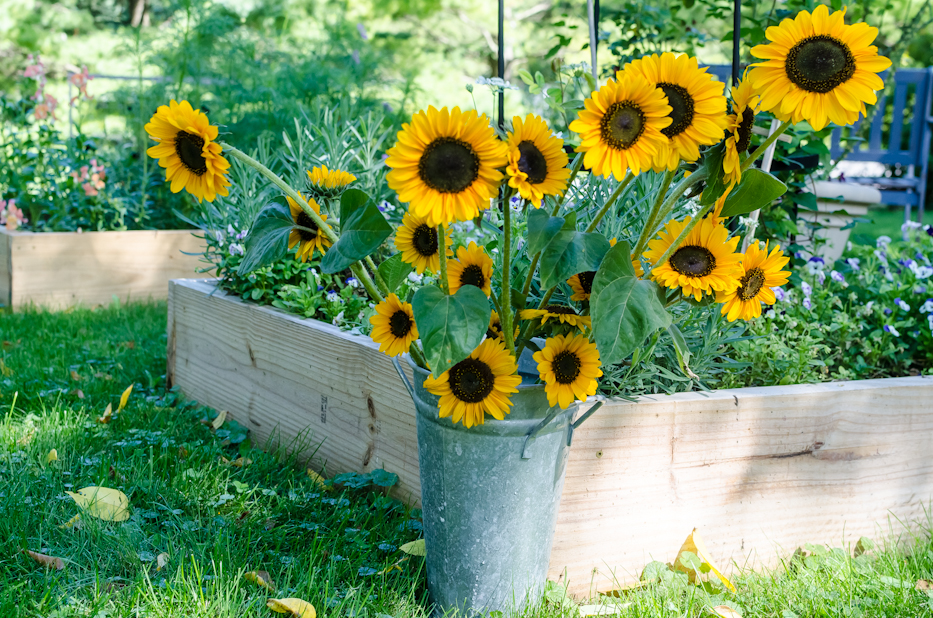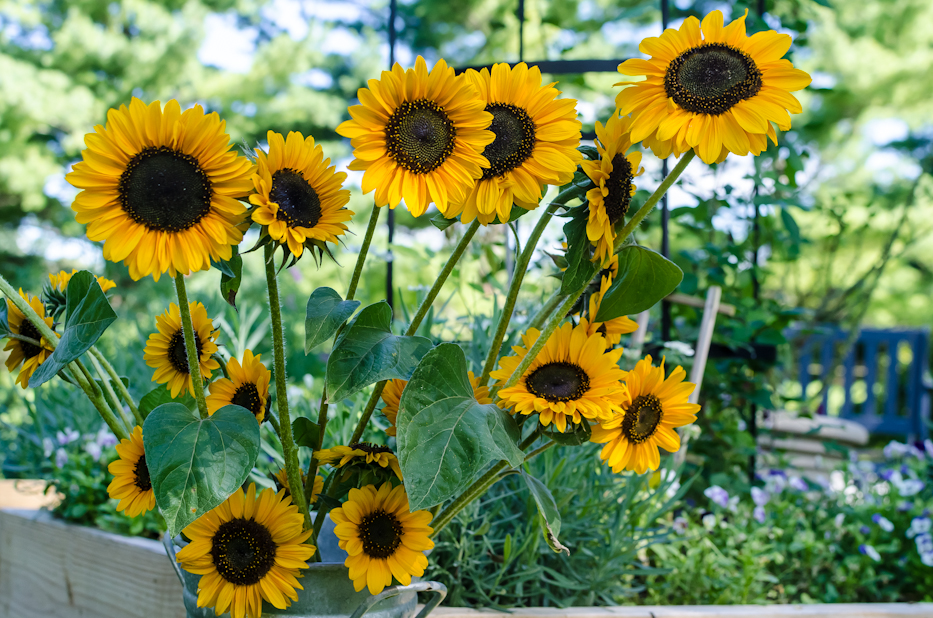 So far, in this garden, we've grown Drop Dead Red and Flash Blend and of those two, the DDR were my favorites, but last summer we grew two new ones that I definitely loved: Soraya and Teddy Bear. Soraya is actually the only sunflower to win an All-American Selections Award and I can see why it received this honor as it's blooms and sturdy stems are so perfect they look almost fake! (but in a good way)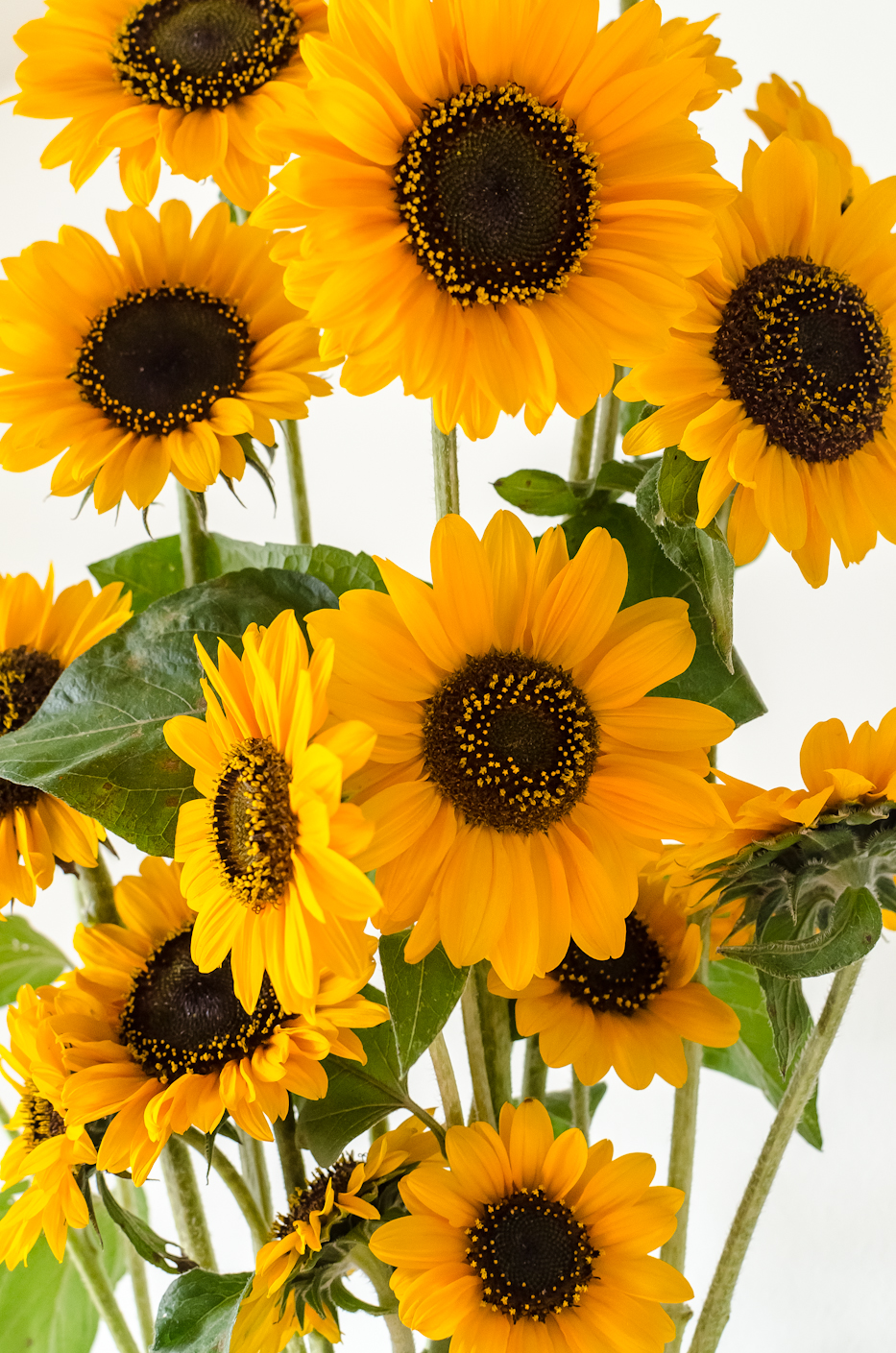 These stems remind me of the silk sunflowers found at Michael's, you know? They lasted a long time in the vase and on the stalk branched nicely.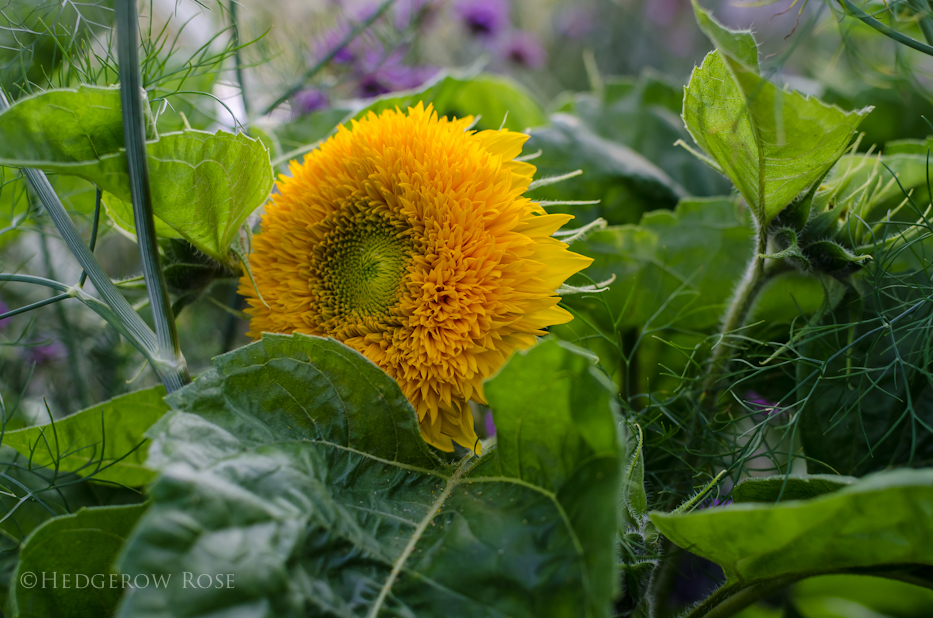 Last summer we also grew a Teddy Bear variety which I simply adored. They were so fun and are perfect if you're looking for something that is a bit shorter (I'd make a guess to say they got no taller than about 3′)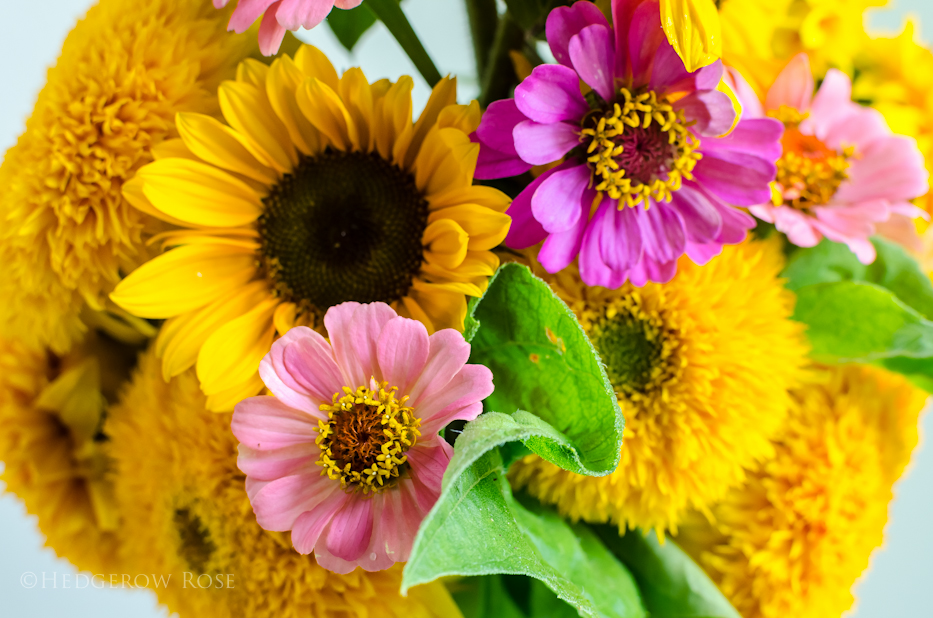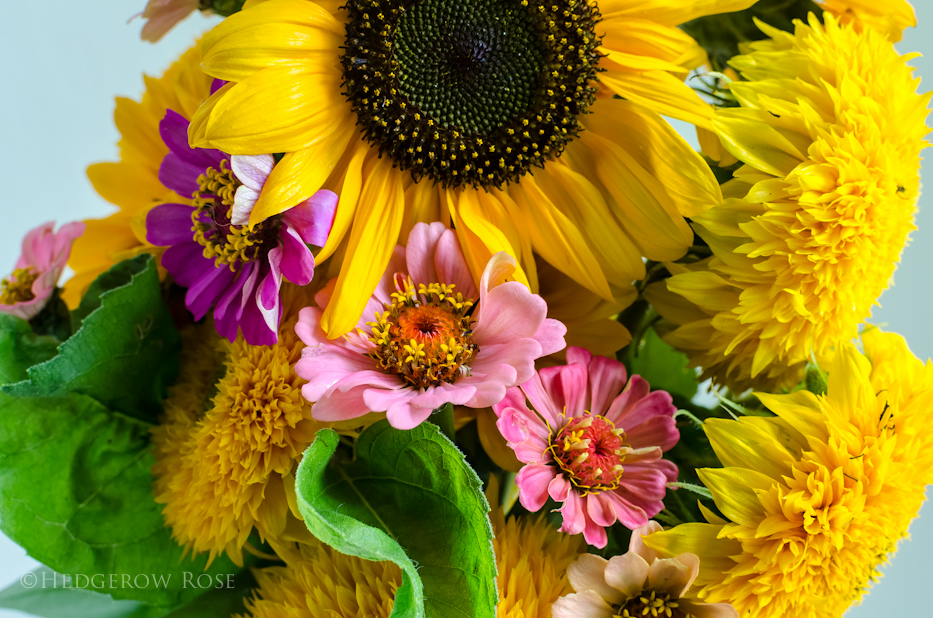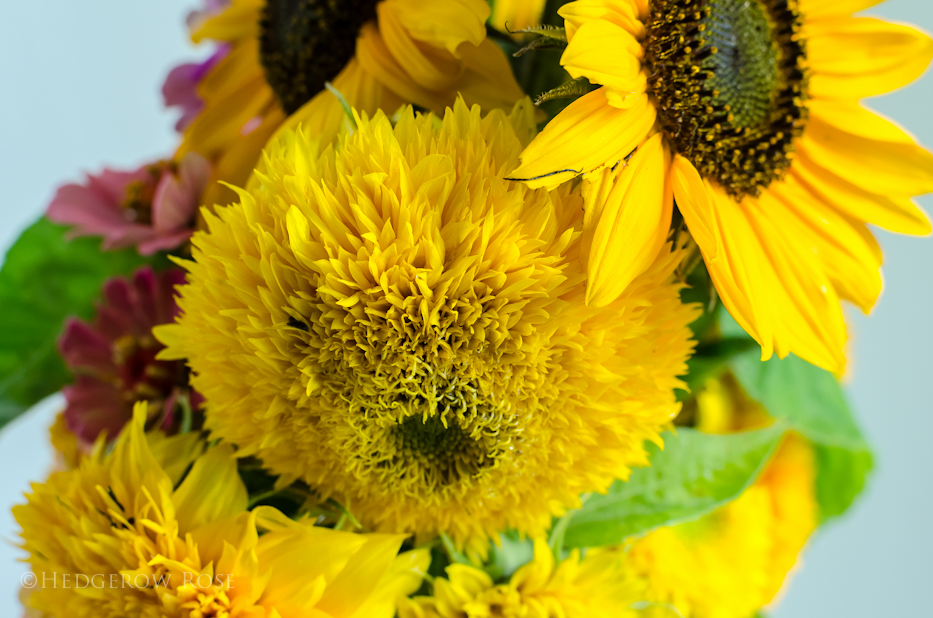 The Teddy Bear sunflowers also held up well as cut flowers and made such happy arrangements with Zinnias. Just looking at these photos is putting a smile on my face!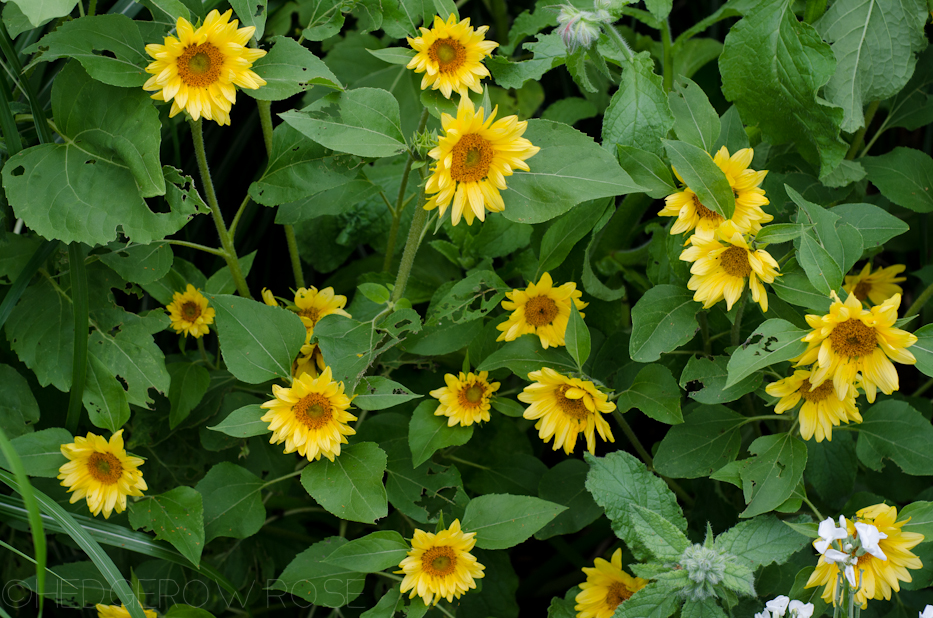 Not every experiment has turned out as well and these Peach Passion sunflowers were a disappointment. Not very peachy-looking, to my eye, but worse than that, they had the shortest bloom time! Not a variety I will grow again.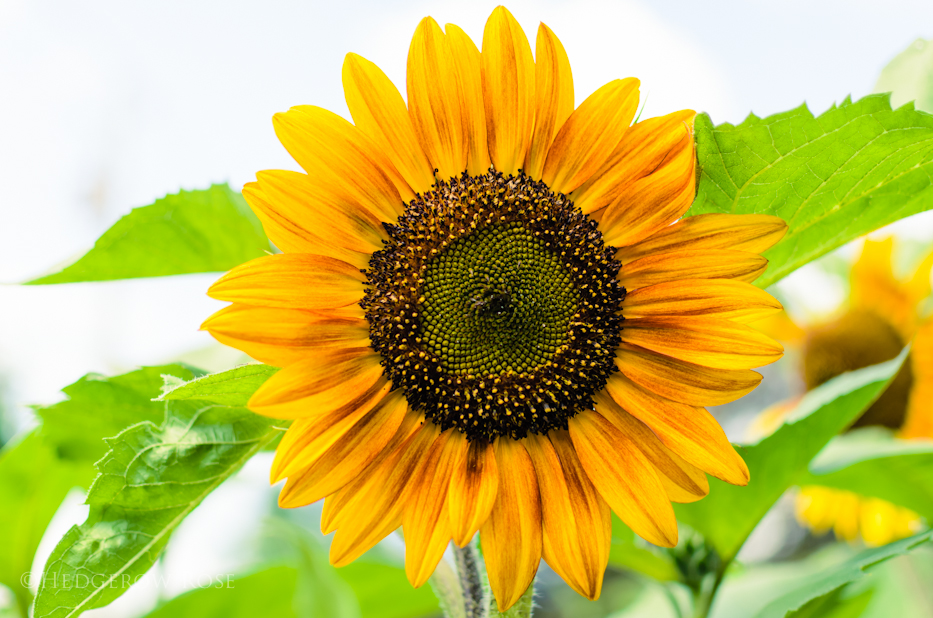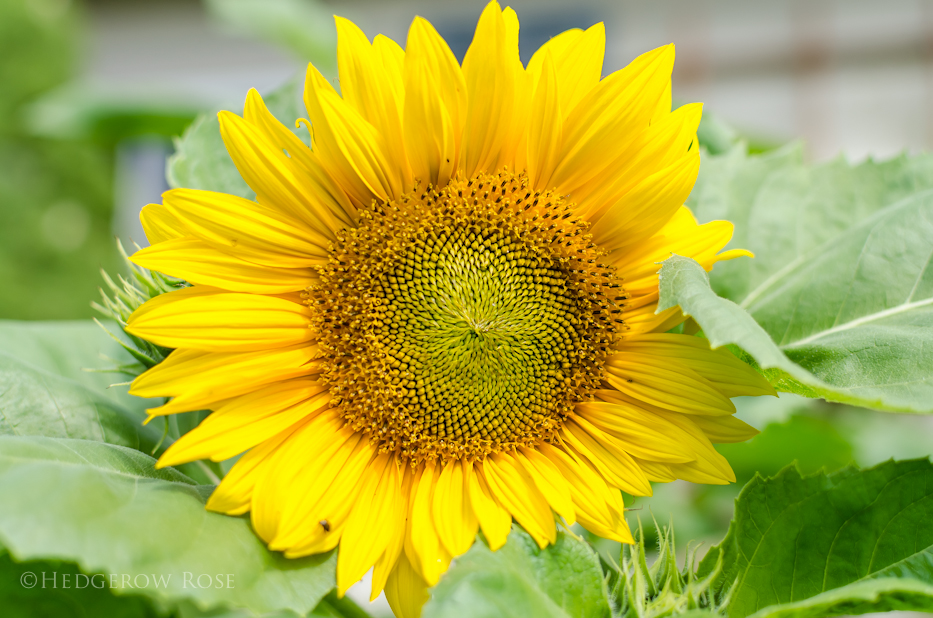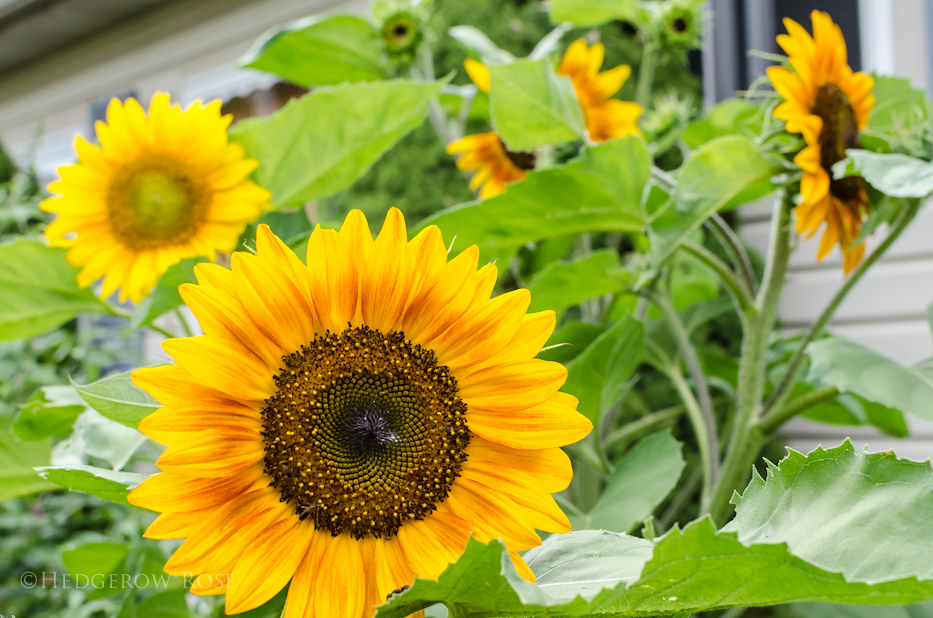 I love how sunflowers keep popping up in the most random places, like the ones that have returned every summer in a patch where I grew the Drop Dead Red and Flash mix.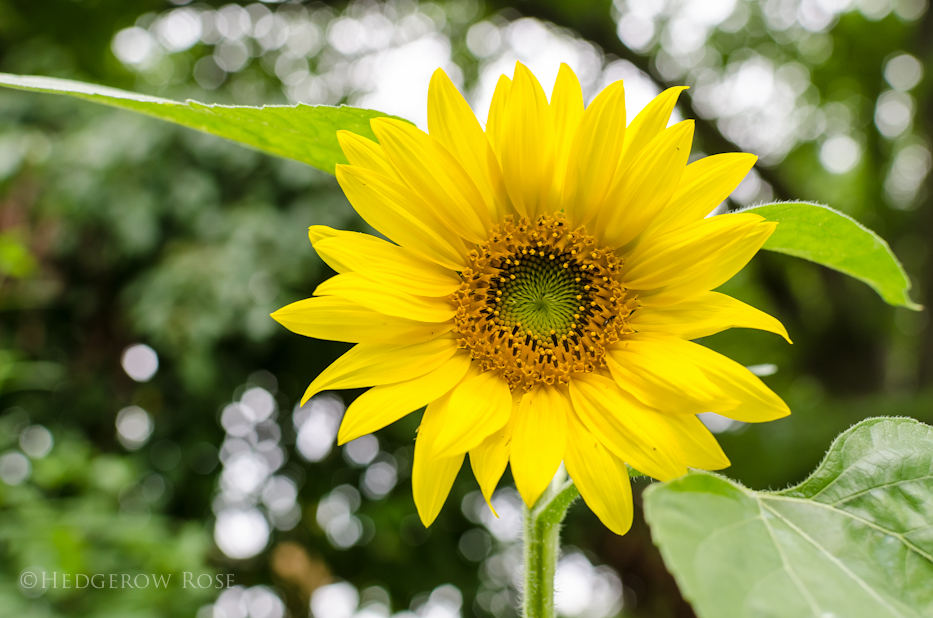 And then, of course, a volunteer tends to flower somewhere nearby where we keep the bird feeder. That's always fun to see.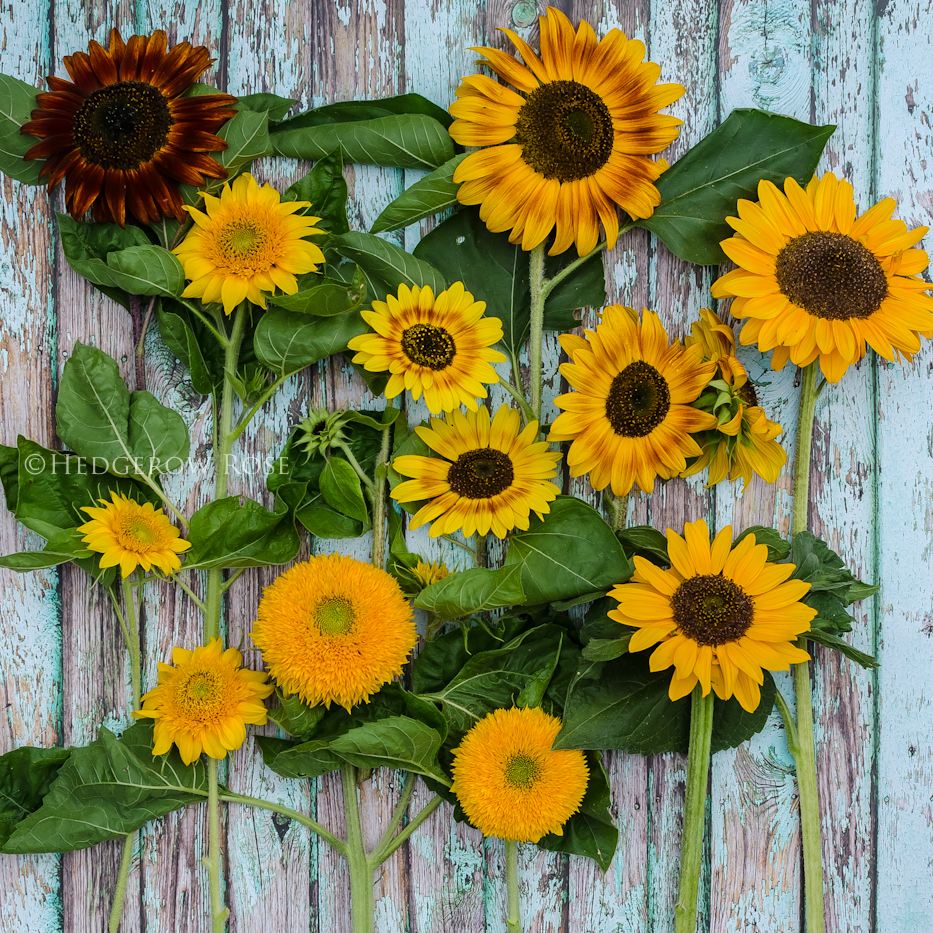 Since we don't know where we're going to be living this summer (ack!) I haven't ordered any new sunflower seeds yet, but when I do, I'd like to try the Van Gogh mix. What about you? Any favorites you always like to make room for in your garden?