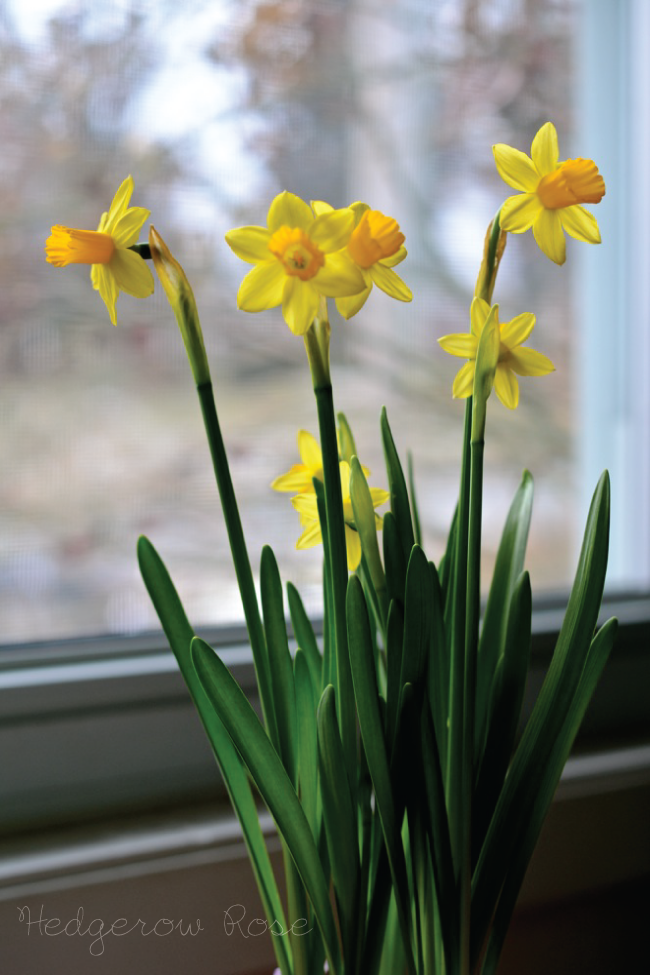 The Tête-à-Tête daffodils have arrived in the stores like little drops of sunshine and promises of spring. The other night my husband and I had to run to the market for some necessities and when I saw the pretty display out front, it went something like this in one long squeal of delight:
"OoooohhIlovewhenthedaffodilscometothestorestheylooksoprettyit'slikespring!"
And of course, plop! they went right into the cart. Tête-à-Tête daffodils are early-bloomers, so they are perfect for forcing indoors. Every year I say I'm going to buy a stash of bulbs and grow my own and every year I forget. Duh. But if you want to start thinking about next year, you can find some bulbs for sale at Brecks. In the meantime, pick some up that are already blooming and bring home a little sunshine!