Hello lovelies. I might be too sleepy to make any coherent sense this morning for which I blame Lucy. She is super snuggly and peaceful during the day but at night she transforms into a furry gremlin and keeps us up all night with her shenanigans. (Not Pepper, though, who stays unmoving at the foot of our bed like a kitty lump.) Last weekend was so nice, and proved once again how relative time is since it seems like a minute ago it was Friday. Gosh. Saturday was one of those days where you can't help but exclaim how beautiful the weather is, and it really was. We spent the majority of the day looking for excuses to be outdoors which mostly involved yard cleanup from last week's doozy of a storm but finally Jesse put his foot down and said, "We're not Pilgrims." Point taken, we went out to have a little fun. Here are some snaps from over the weekend: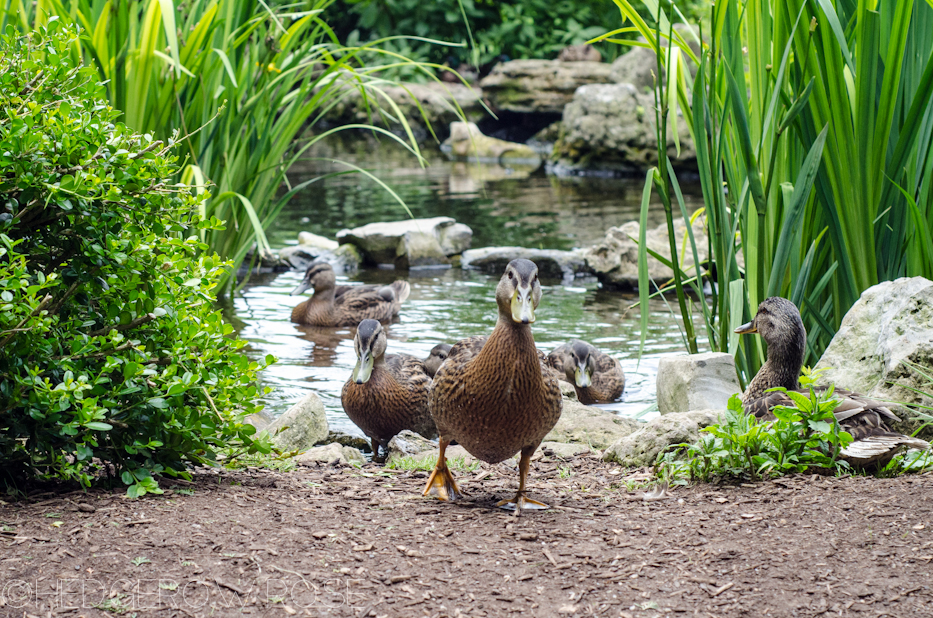 Visiting the duck pond at PSU is one of my favorite outings. They're incredibly tame since they get so many visitors. I would love, love to have a pond this big in our garden someday.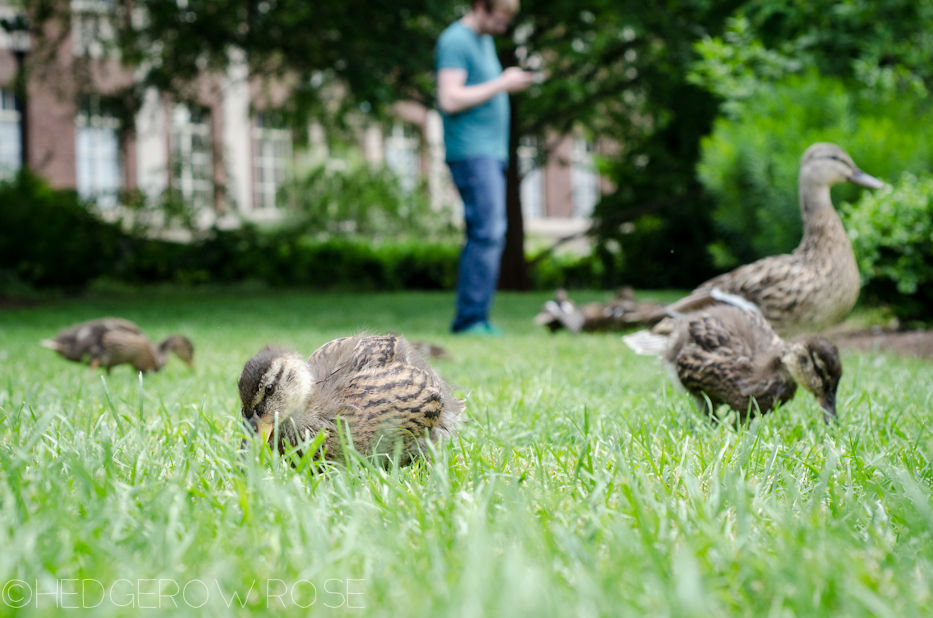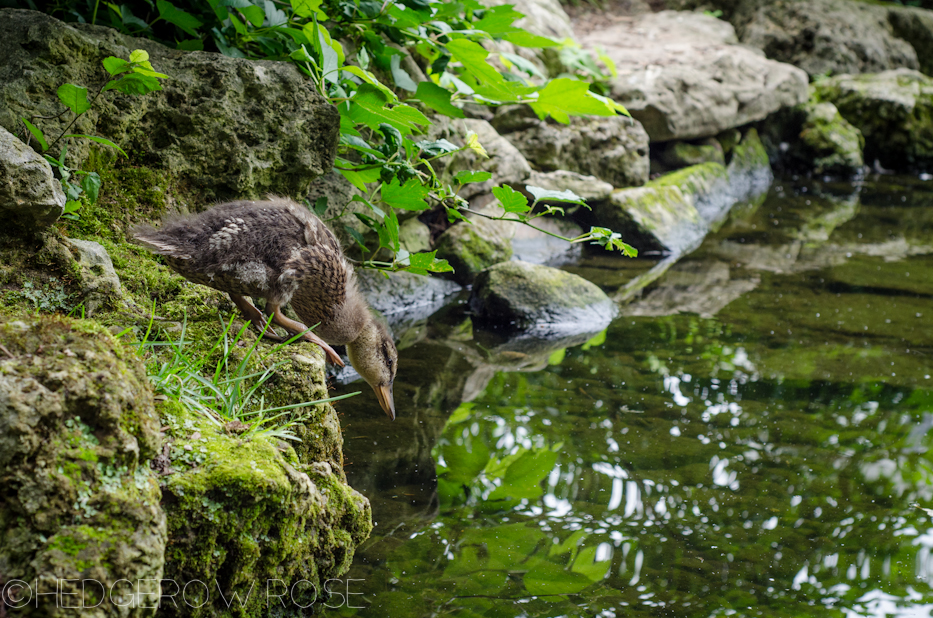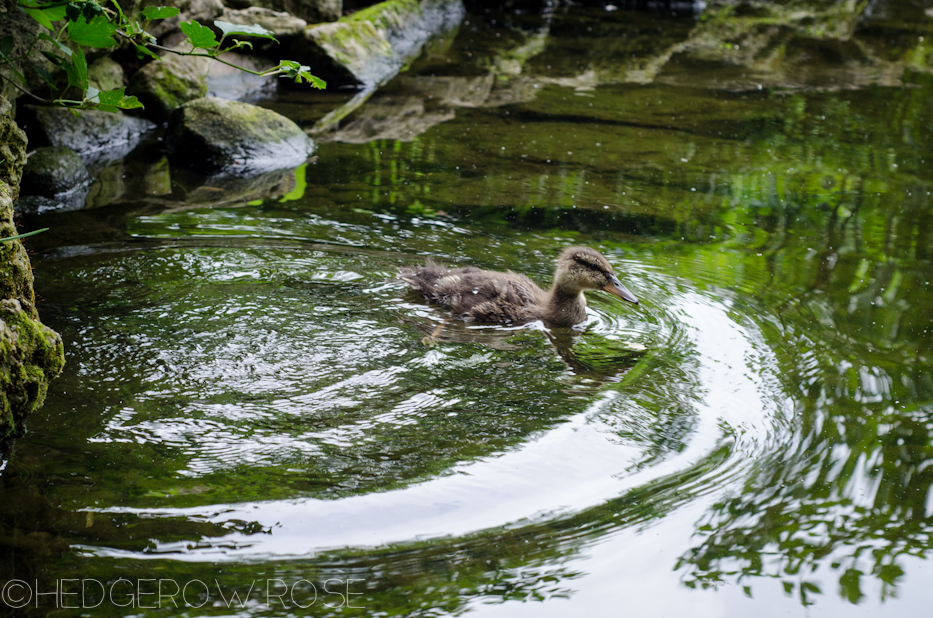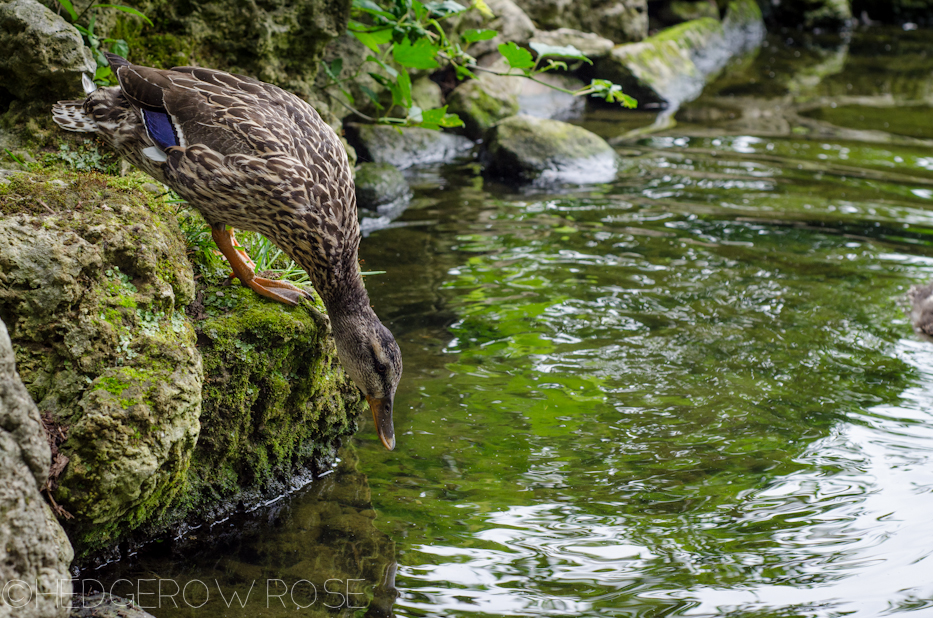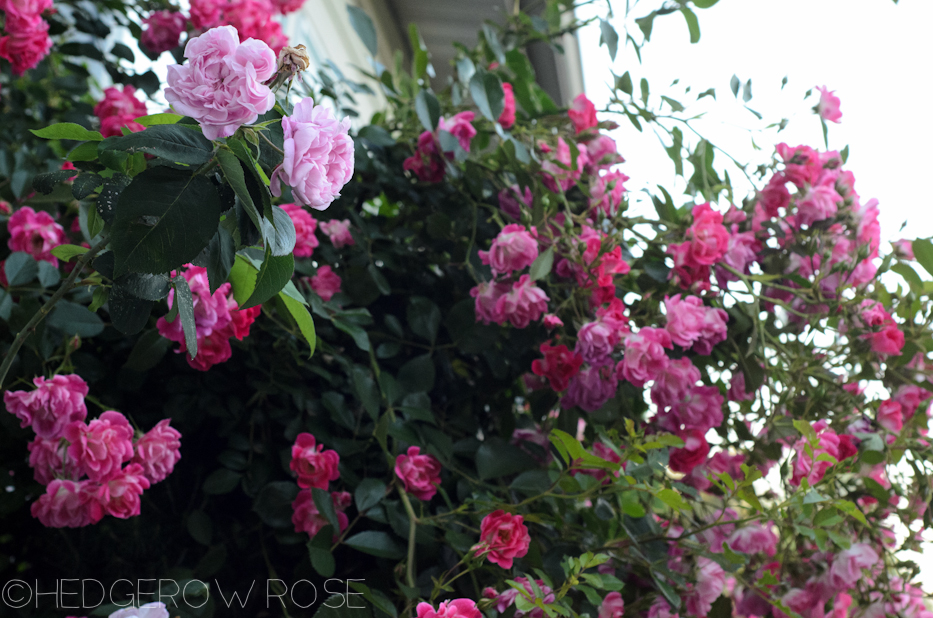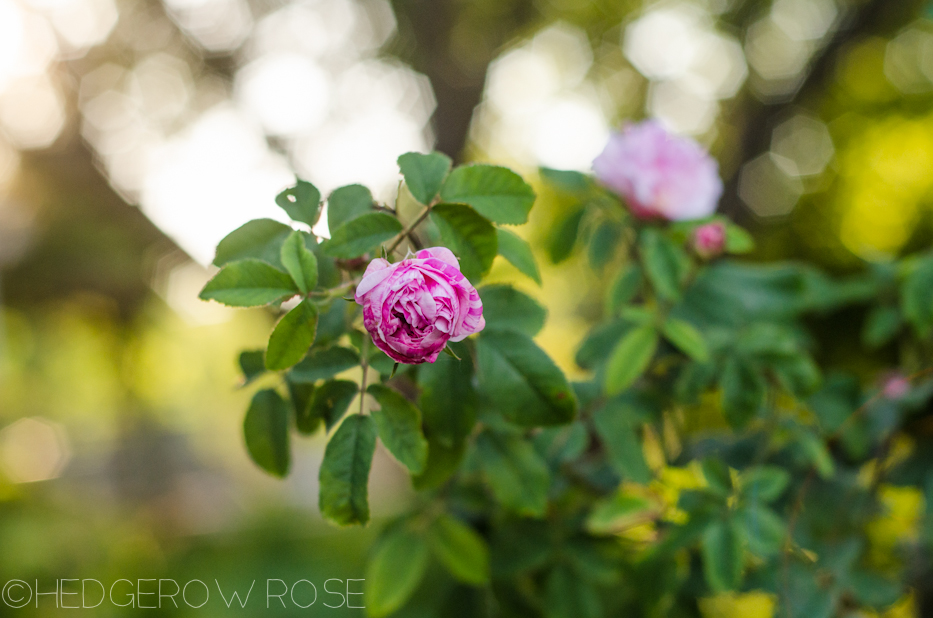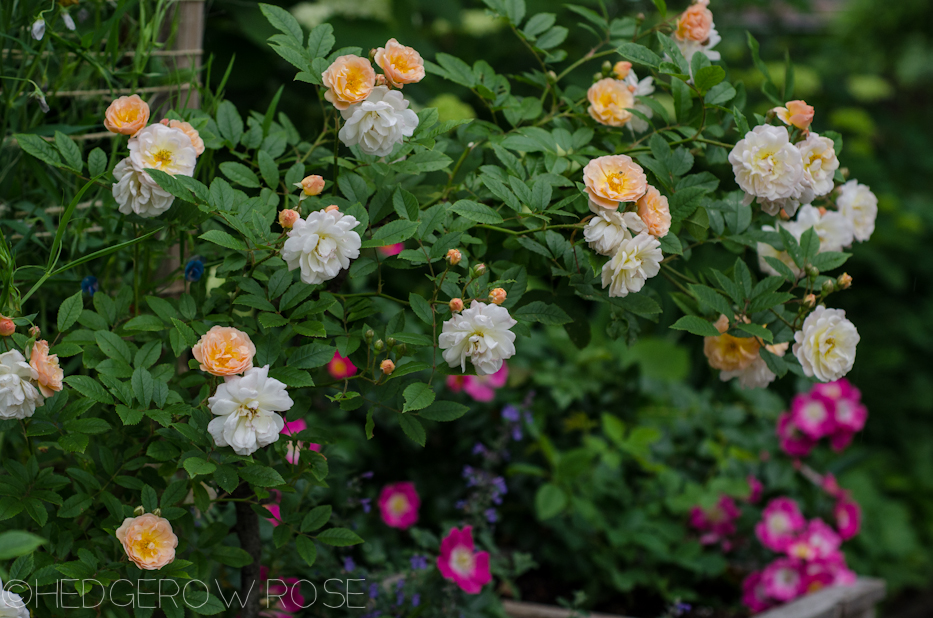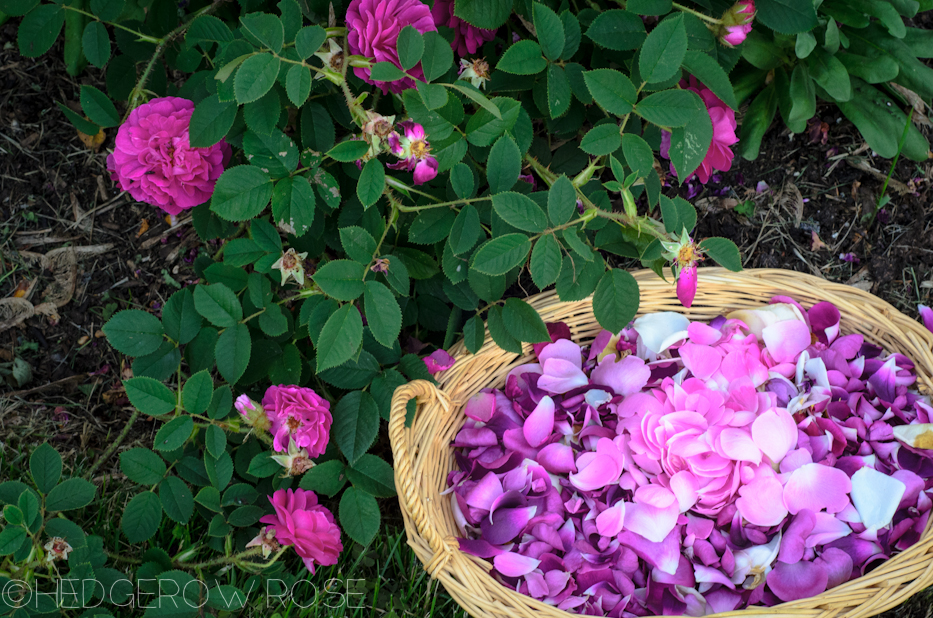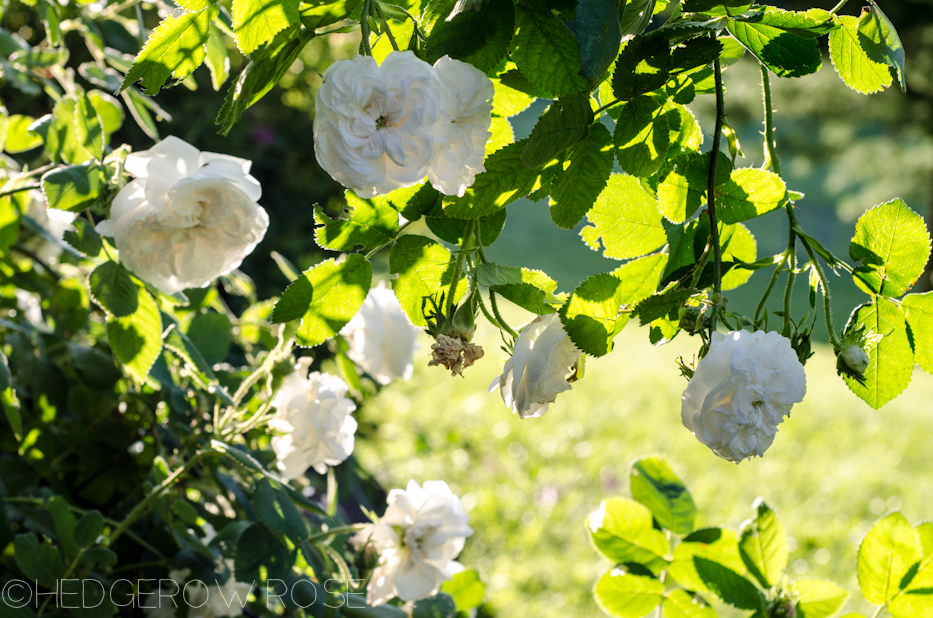 The roses are in full swing. In the four years we've lived in our home, I've never seen the garden look so beautiful. I can't stop taking photos of everything because even in the midst of all this abundance I feel autumn lurking and I want to push it back any way I can. Truthfully, I have more photos now than I know what to do with and I've overwhelmed myself again even though I swore I would be better organized. Oh bother. Anyways, these photos are just a sampling. Prepare yourself for the veritable rose deluge that will begin soon!

Take a good look at this little guy because he, and all his cousins, may be the reason we do not have any hollyhocks or lilies this year. The roses are getting eaten, too. In fact, one baby rose was eaten all the way down to a nub. For such wee things they can sure devastate a garden quickly! Liquid Fence (spray) has not worked. We're trying the granules next. I've always loved rabbits, still do, but now I understand how frustrating it can be when they target your garden. I feel like grumpy Farmer McGregor over here.

Have you seen the Elizabeth 1 miniseries? The rings (and earrings!) Helen Mirren wore throughout were FANTASTIC. I couldn't take my eyes off of them and had to make this sparkly little number last Friday. 🙂