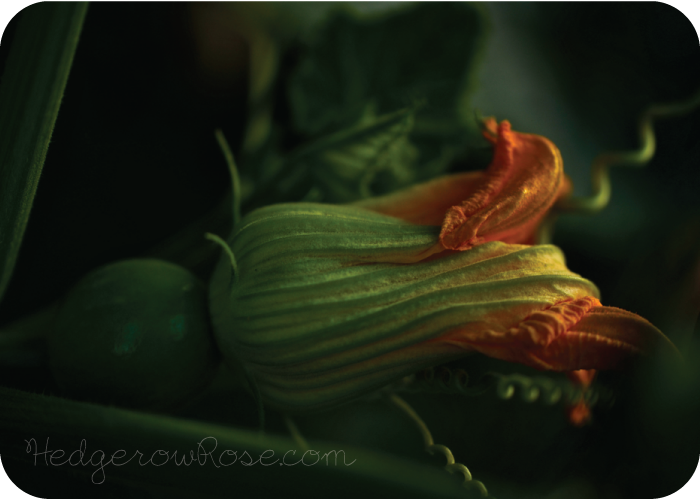 A Cucurbita maxima pumpkin blossom unfurls
As I write this post, our home is being filled with the scent of baked pumpkin as I have the last of our Lumina pumpkins in the oven for homemade pumpkin butter. Ever on the quest for the perfect pumpkin to grow in our small patch of earth behind the shed, we tried our hand at Cucurbita maxima 'Lumina'  last summer and this autumn we are, ahem, enjoying the fruits of our labor.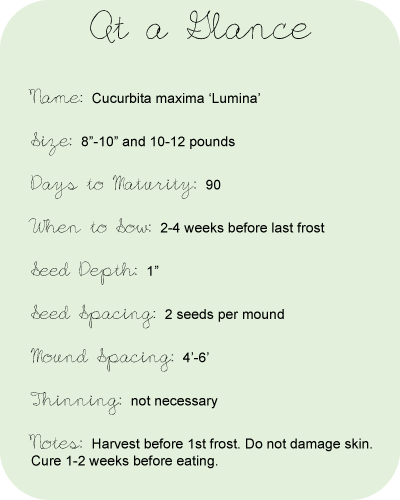 As much as I love growing pumpkins, I have yet to really buckle down and get serious about it. Even though my better judgement tells me they need lots of space, sun, protection from nibbling animals and consistent watering I never follow through. The seedlings are planted in soil enriched with plenty of organic material (at least I manage that), mulched and then I walk away and let them do their thing. This lackadaisical approach to pumpkin growing assures that I do not get an abundant yield, and often I end up sharing much of what I've grown with the squirrels and groundhogs, but as long as I have enough for pumpkin butter at the end of the season I'm happy. The joy I get from growing pumpkins is not from having a huge harvest but from watching the rambunctious vines grow every which way and seeing that where once there were bright, golden flowers there are now fat, round fruits. Pumpkin patches are magical places.
I like to start my seedlings in a tiny greenhouse to get a jump on the season and then plant them out when all danger of frost is passed.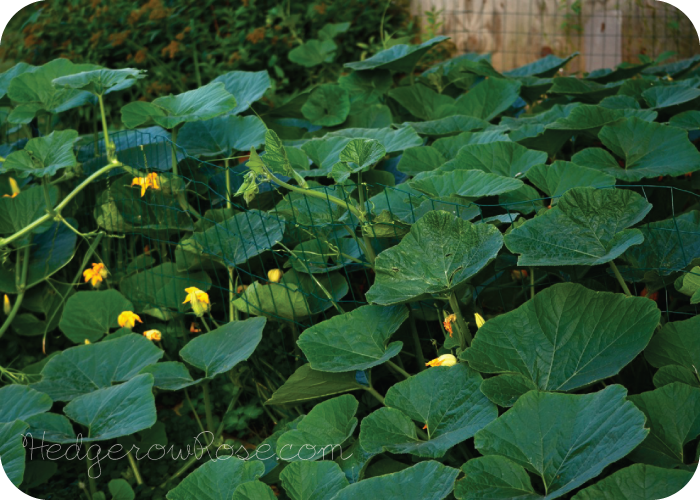 These blossoms were positively loaded down with bees last summer. Next time I think I'll snip a few and try frying them up for a tasty treat.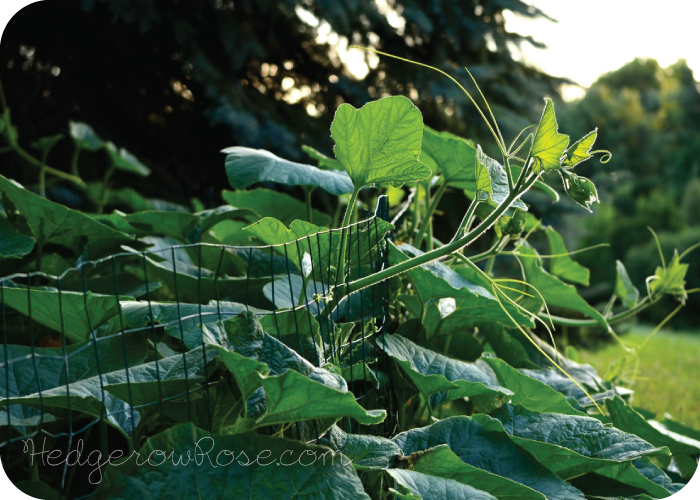 Not to be contained, these pumpkin vines have pushed through the critter fence and reach towards the sun.
We had lumina vines stretched out into the field behind our house and even one that climbed about 15 feet up a nearby spruce tree.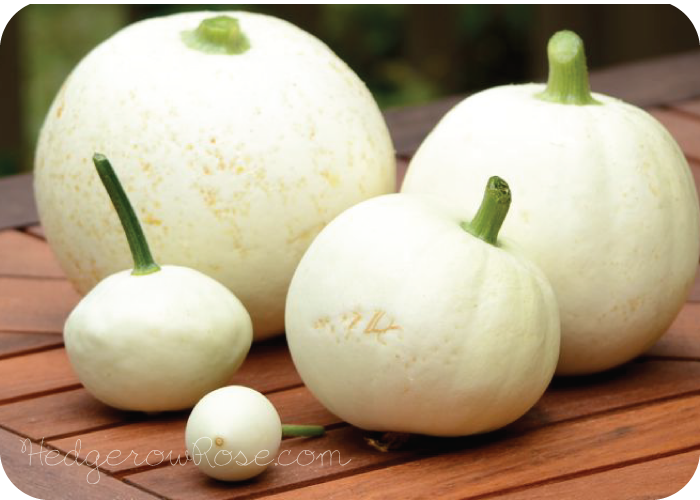 These pumpkins (and tiny gourds) were the first that I harvested last summer. In retrospect, I should have left them on the vines a little longer.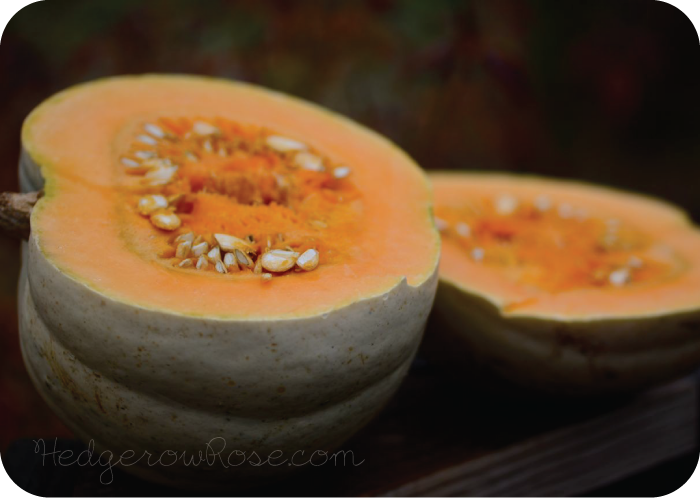 The lumina pumpkin makes for a tasty treat. I'm currently baking up these pumpkins to make a batch of pumpkin butter.
At the end of the season, my husband and I reviewed our pumpkin growing experiences and came to the conclusion that the patch behind the shed was too shady for the pumpkins to perform their best. For that reason, he plans on building a planter with a large, attached trellis to grow pumpkins right in our driveway in the warm, all-day sun. I'm on the hunt for small varieties suitable for containers, such as this Jack be Little, with which to try and would love some suggestions if you have any!