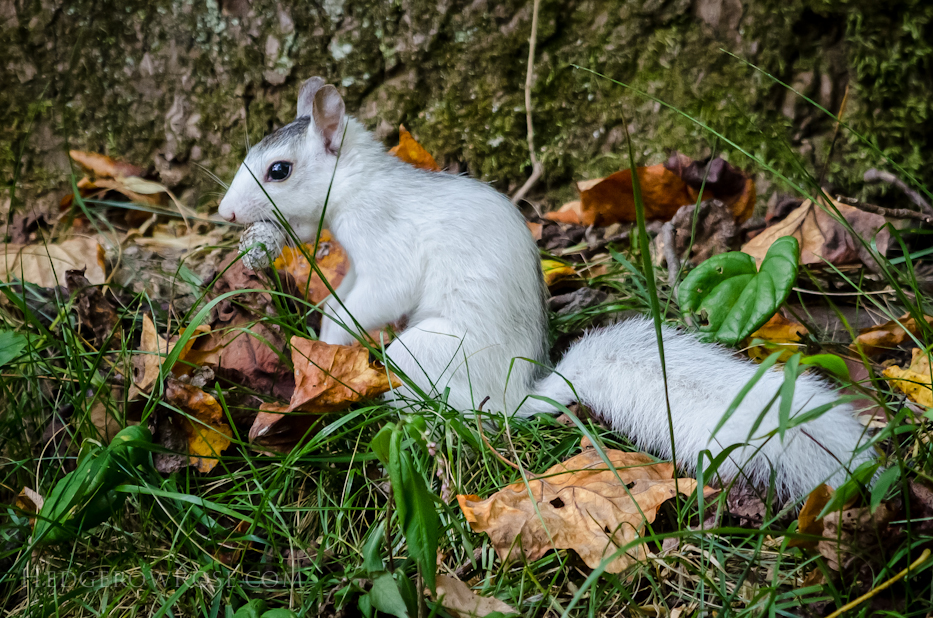 Do you know about the population of white squirrels that live here in western NC, particularly, Brevard, Hendersonville and Laurel Park? They were news to me, too, until we'd arrived and saw them for ourselves.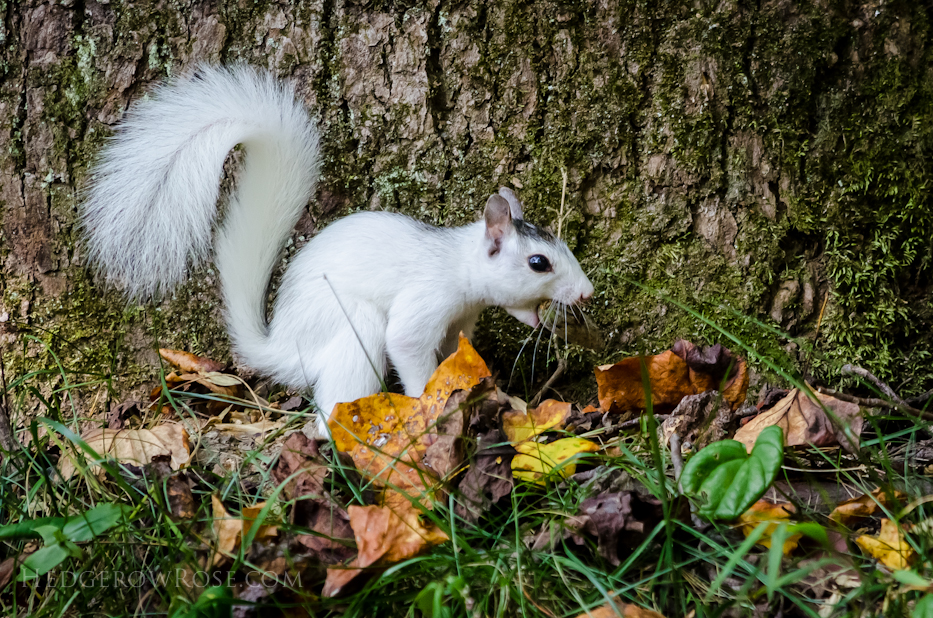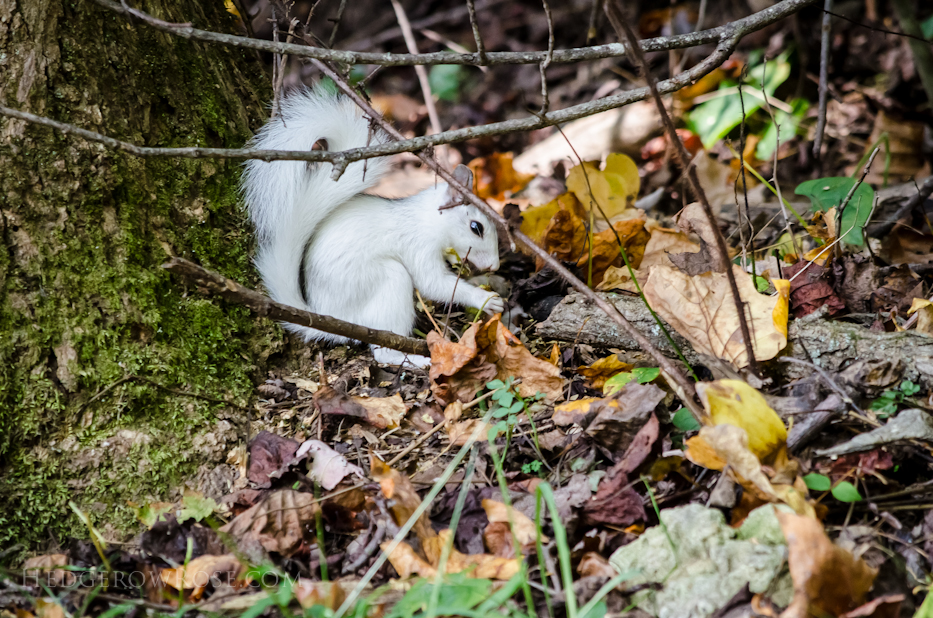 These white squirrels are not albinos, they're just that color! Some, like the one seen here in our garden (noshing on tulip poplar seed pods), also have patterns of black in their fur.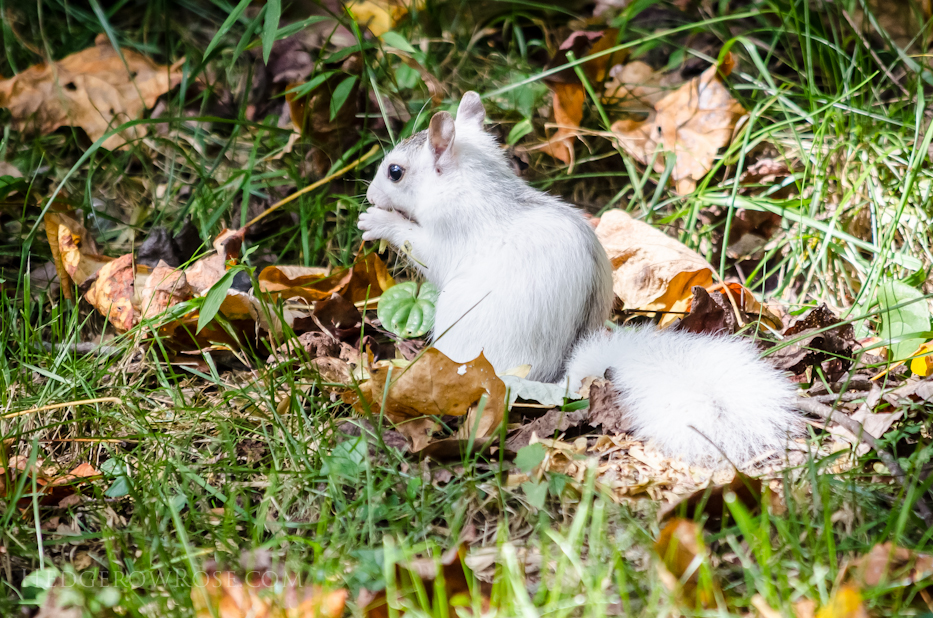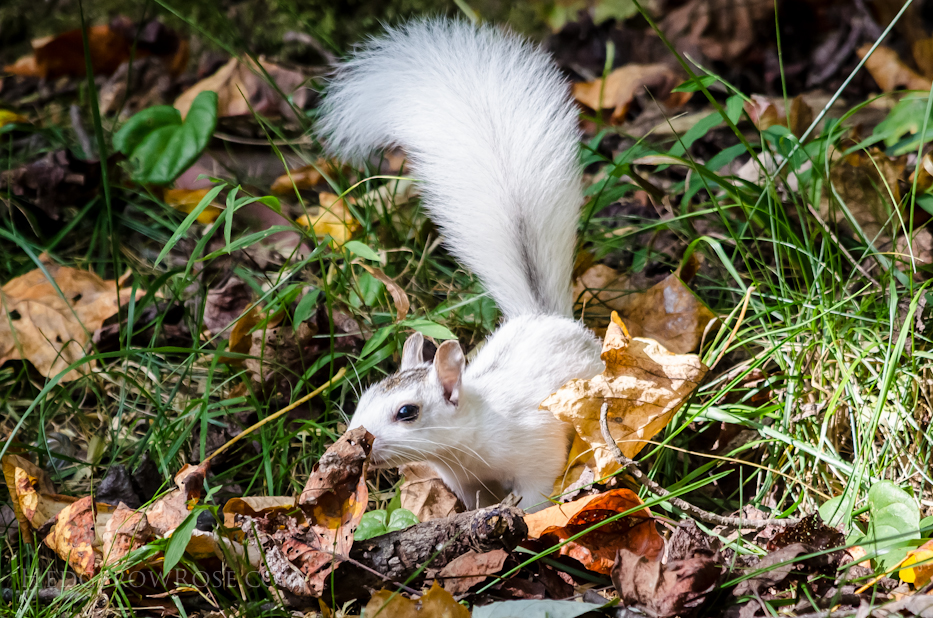 How did they get here? Apparently, a pair were released into the wild sometime in the earlier part of the 20th century by a resident of Brevard and they've multiplied and spread since then. I also read that this gentleman in fact received the original pair from a pal who picked them up in Florida before sending them on to NC and apparently, they were originally part of a circus act. What adventures those squirrels must have seen!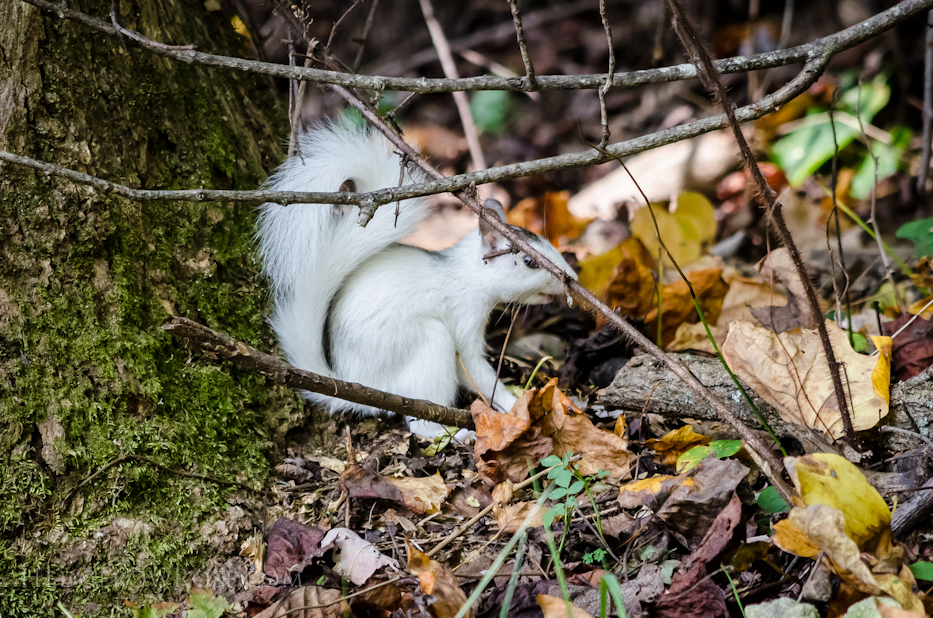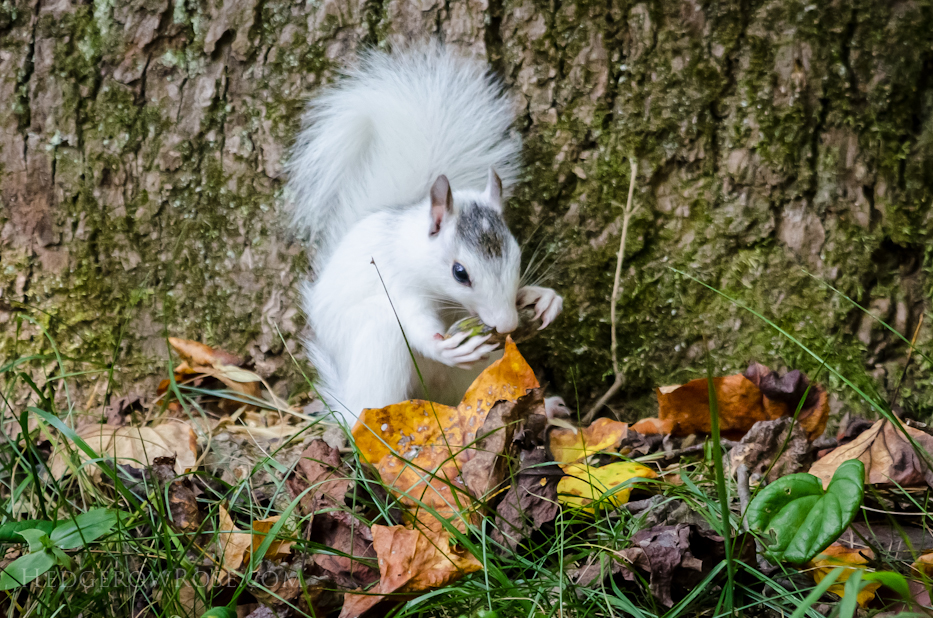 Jesse and I have started referring to our neighborhood as "The Enchanted Forest" not least in part due to the amazing critters that reside here. I'm so happy that this little chap was enjoying his breakfast so much to not take notice of me hiding behind a tree and taking his photo. Now, at least, my mom won't think I'm making it up when I tell her we have white squirrels. Here's the proof! 😉