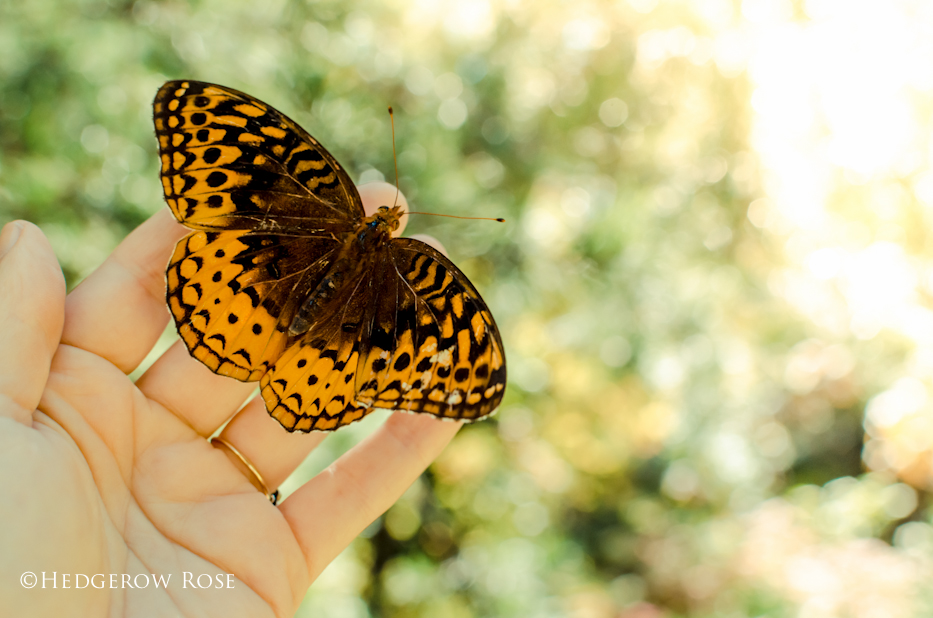 Rounding up the stray photos from the garden this summer, as it heads to a close. Already, here in western NC, we have had nights cool enough to justify using the fireplace (no hardship there!) We had several days of rain last week, right after we sunk close to 20 (?) posts for that retaining wall so with that part at least, we made it in the nick of time. Phew!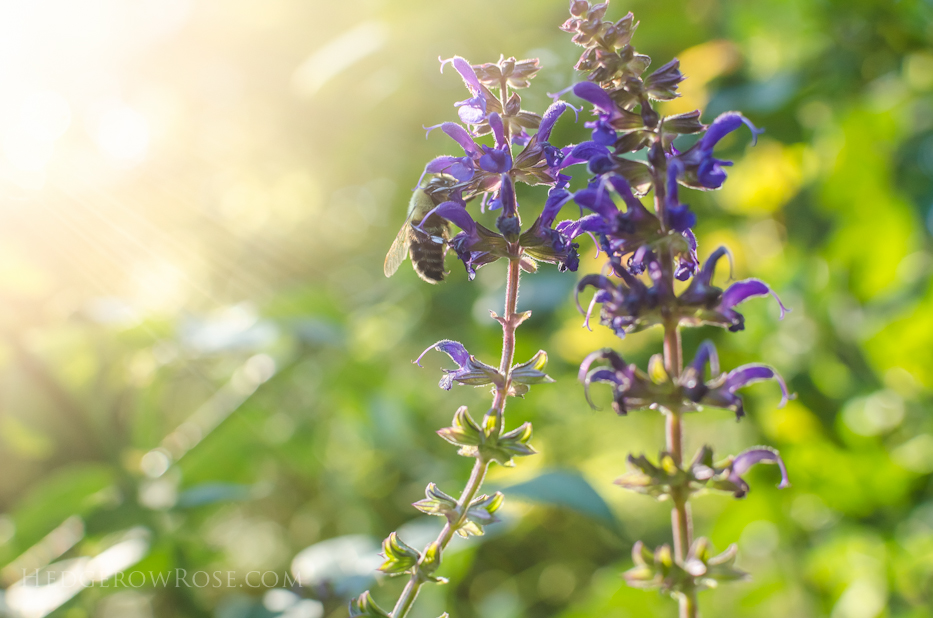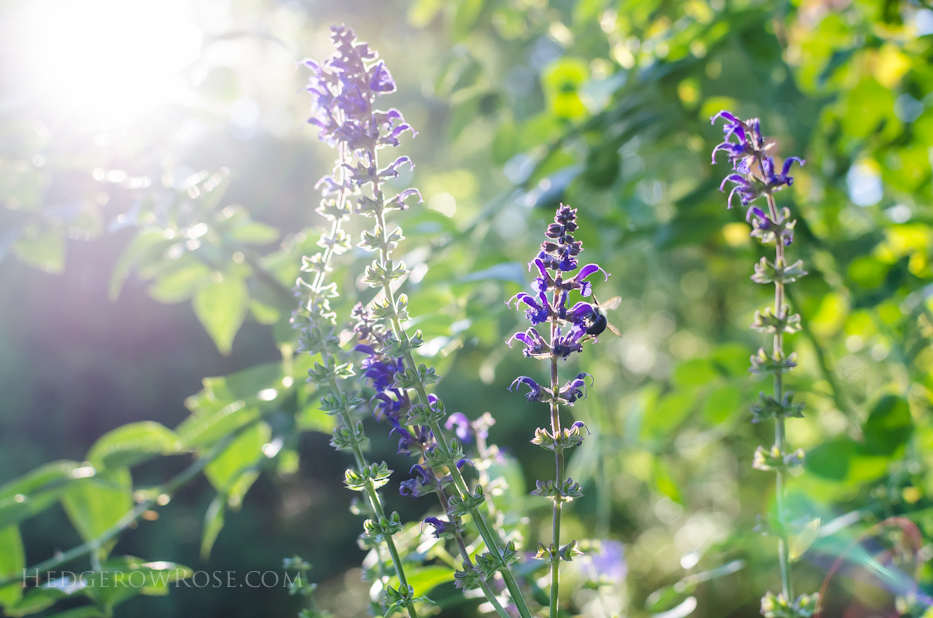 And now the skies are a brilliant blue, no humidity, golden sunlight…it's lovely, as September usually is.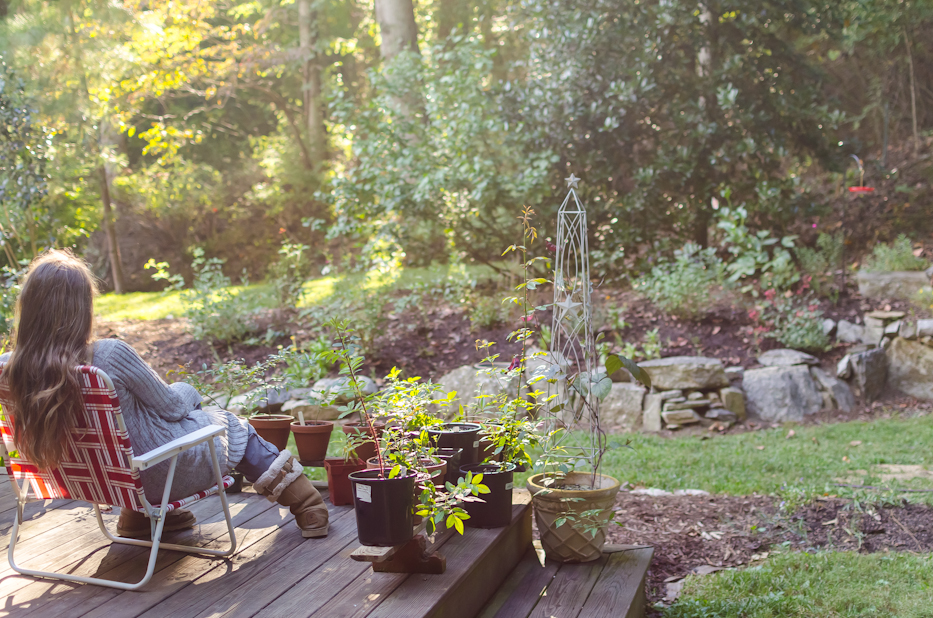 We're 5 months in our new home now, hard to believe, and the garden and I are finally starting to get to know each other. It's been too crazy here to do so until now. I liken it to trying to get to know a stranger while you're both escaping a burning building, versus sitting down to a nice cup of tea together. To continue that lame analogy, the garden and I are finally having that tea and conversation.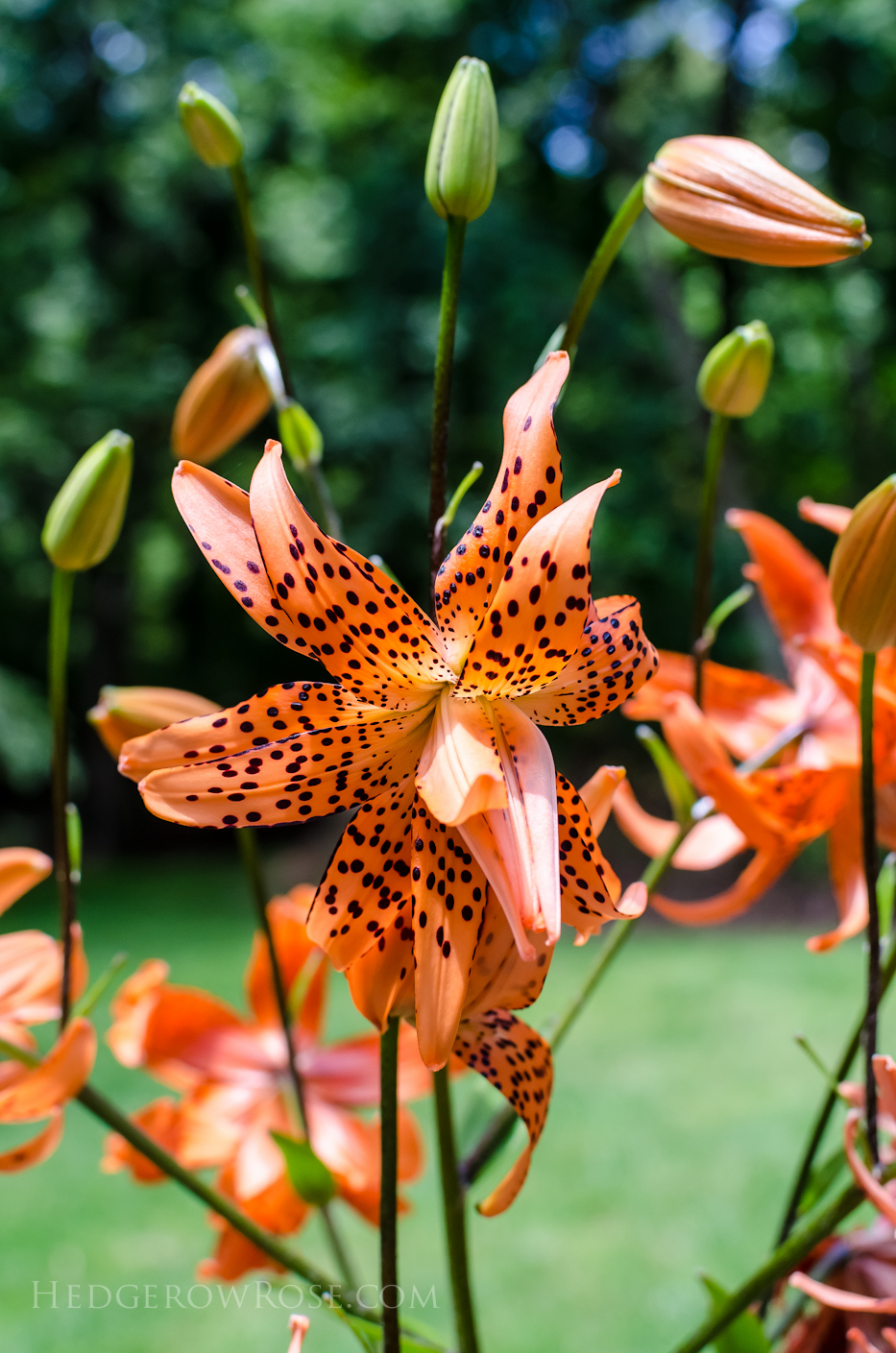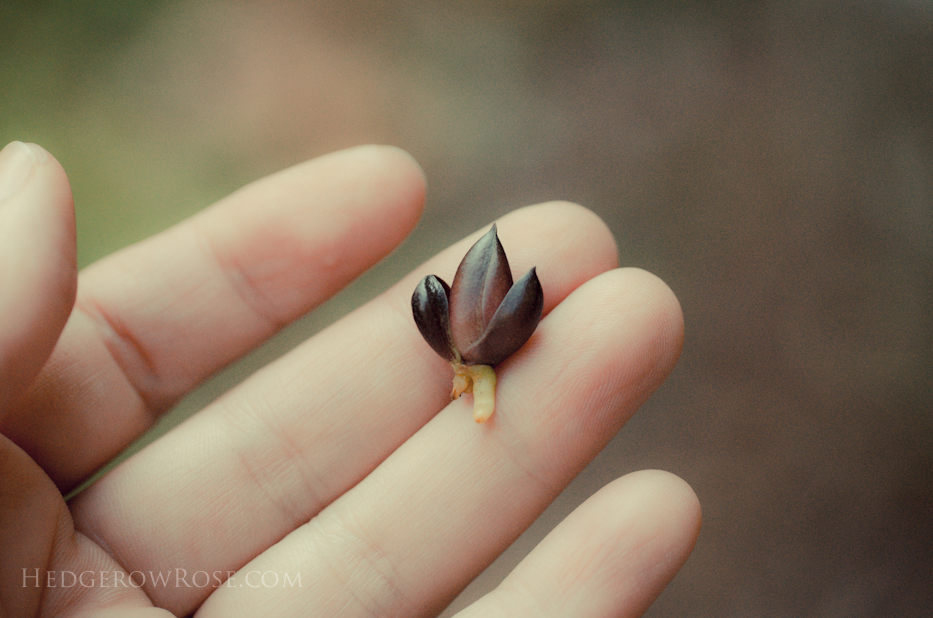 There has been a little bit of propagation still going on, for example, I planted up some tigerlily bulbils recently. Some went into pots and some straight into the garden and I'm going to see which does best. I also ordered some bulbs for fall (mainly Narcissus and Allium since we have so many rodents here) and am trying to construct the last of the beds for spring before it gets too chilly. As I'm designing, I'm trying to think, "Where are the sweet peas going to go? What about the poppies?" I don't want it to come January and then not have the beds prepared. This is important stuff! 😉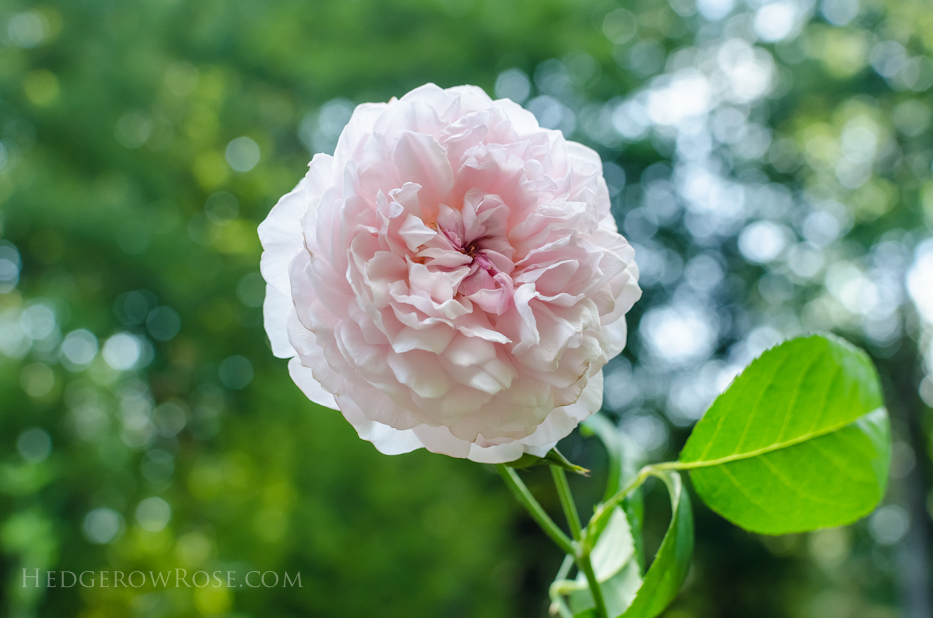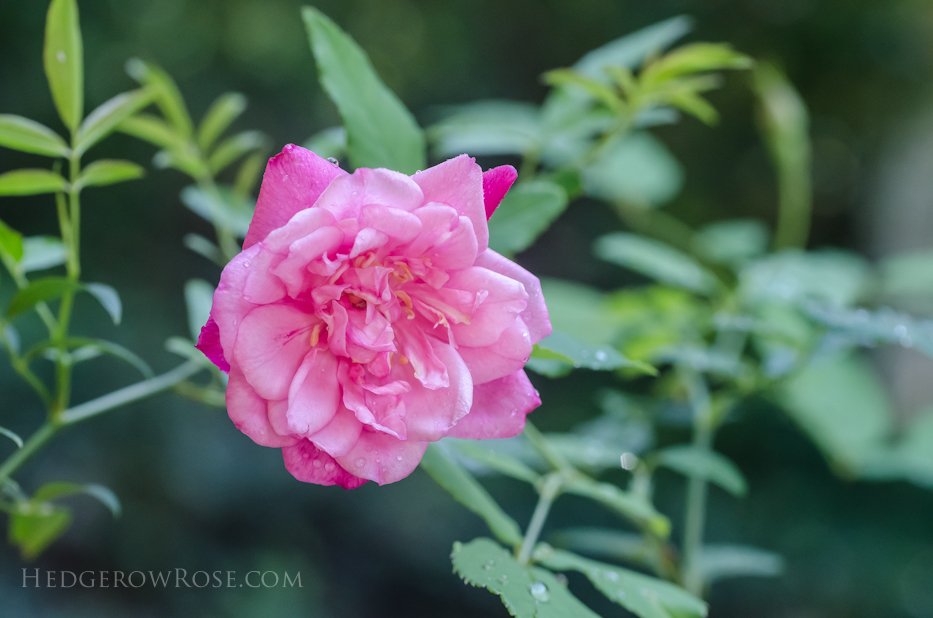 Not many roses, the odd bloom here and there. It's been bleak in the rose department, but I expect that to change next spring. I hope.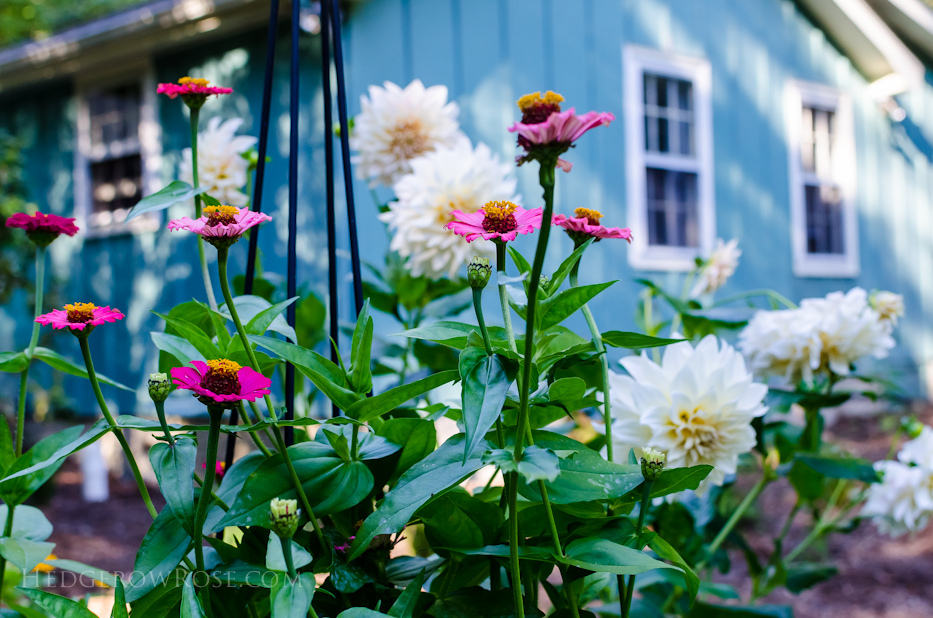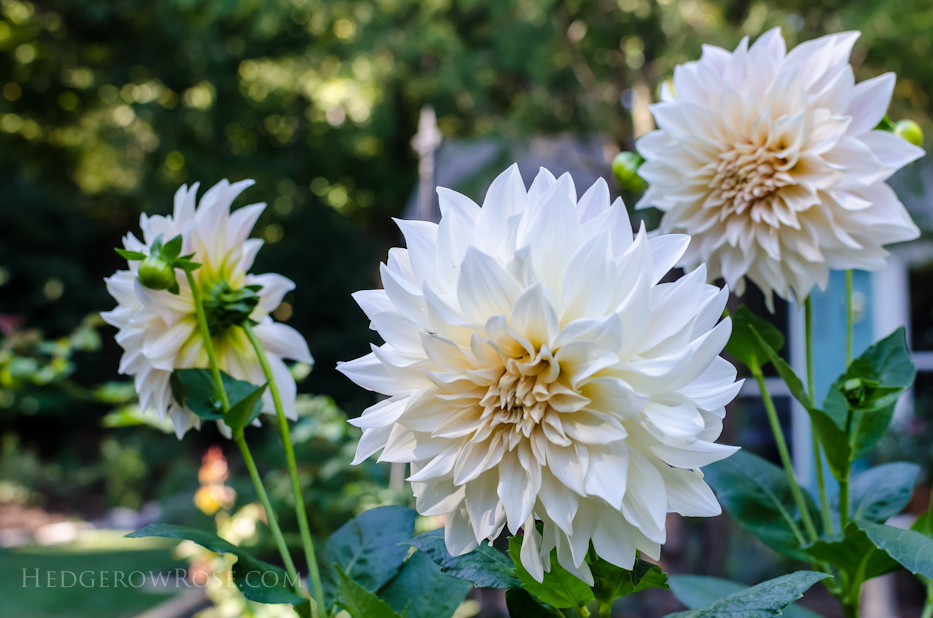 As for our house, I don't think it will get painted this year, after all. Our painter seems to have dropped off the face of the earth and perhaps it's for the best since it was quite a hefty sum to be forking out right now so I think we'll have to live with the blue for a little longer. There are worse things!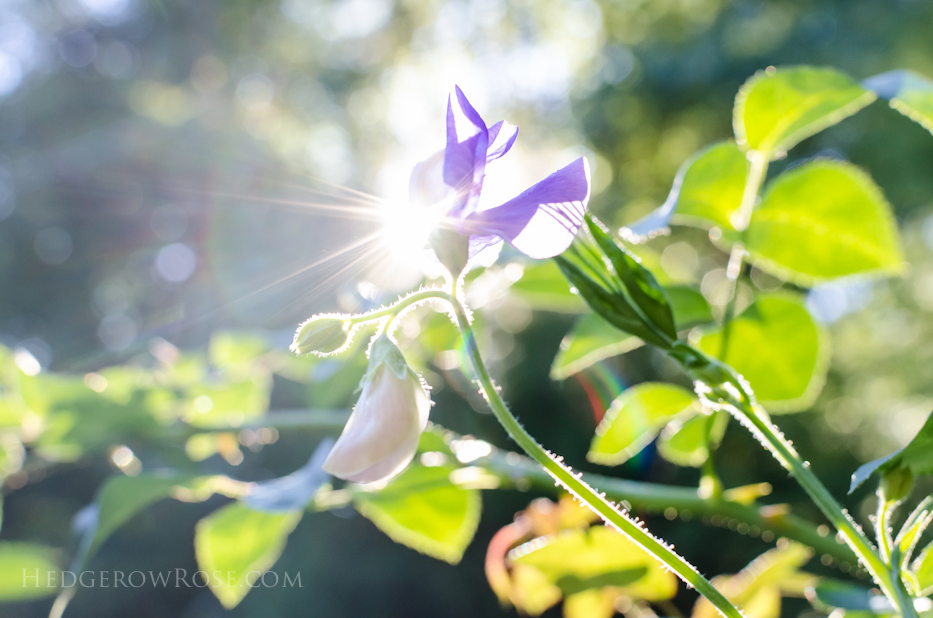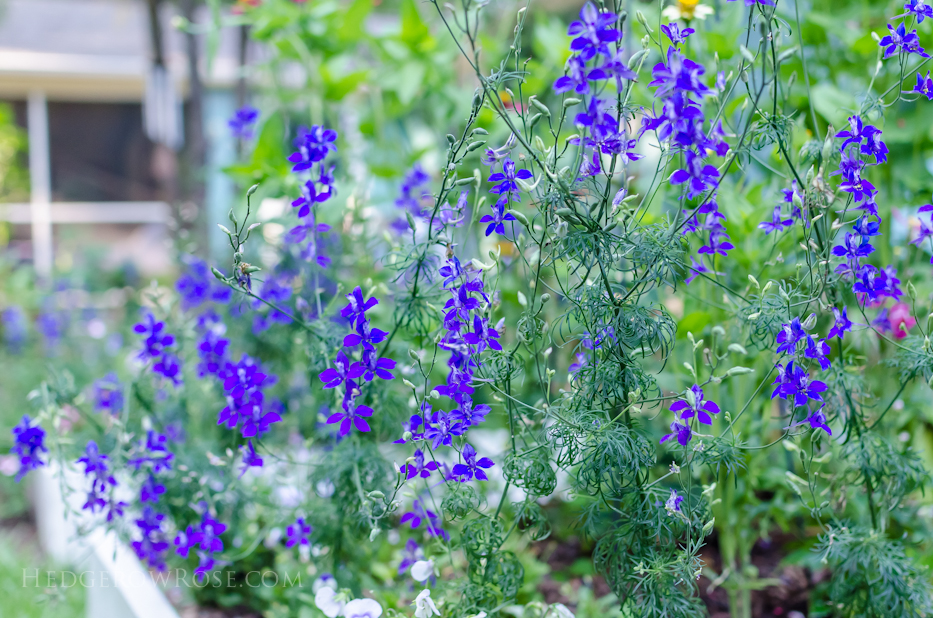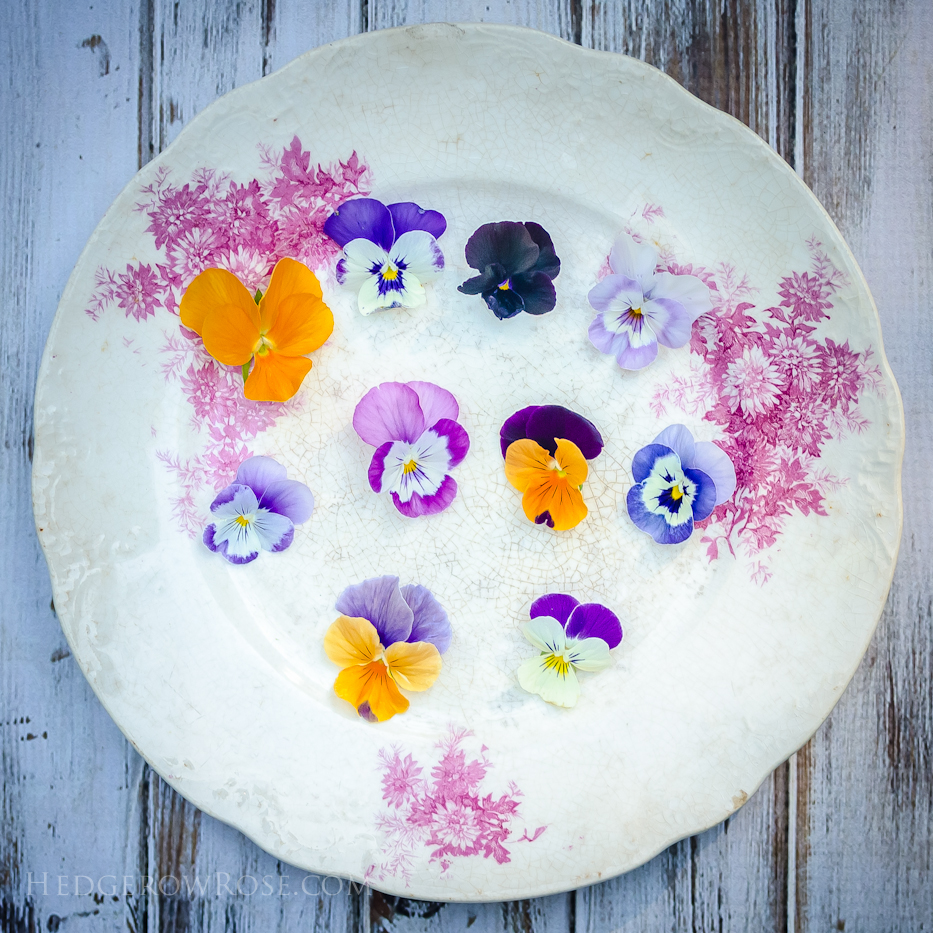 Many of the annuals I sowed earlier this season are still going strong, and some, like the Enfant de Nice carnations, are really perking up now that it's cooler. We are rich with violas, and I can see that they're already reseeding themselves throughout the garden. Yay! I have so many seeds collected from my annuals for freebies I send out with orders. I feel like a regular seed bank!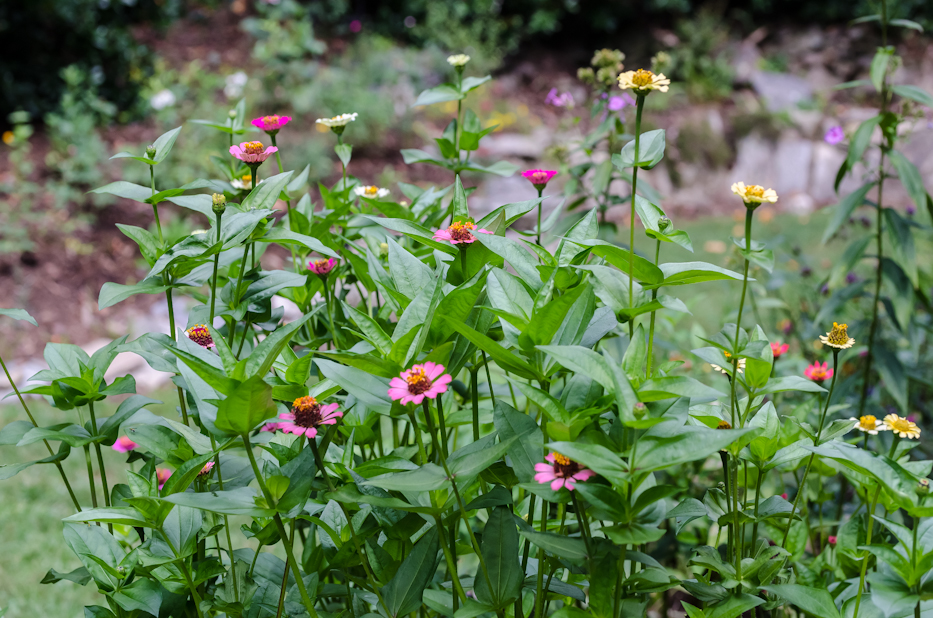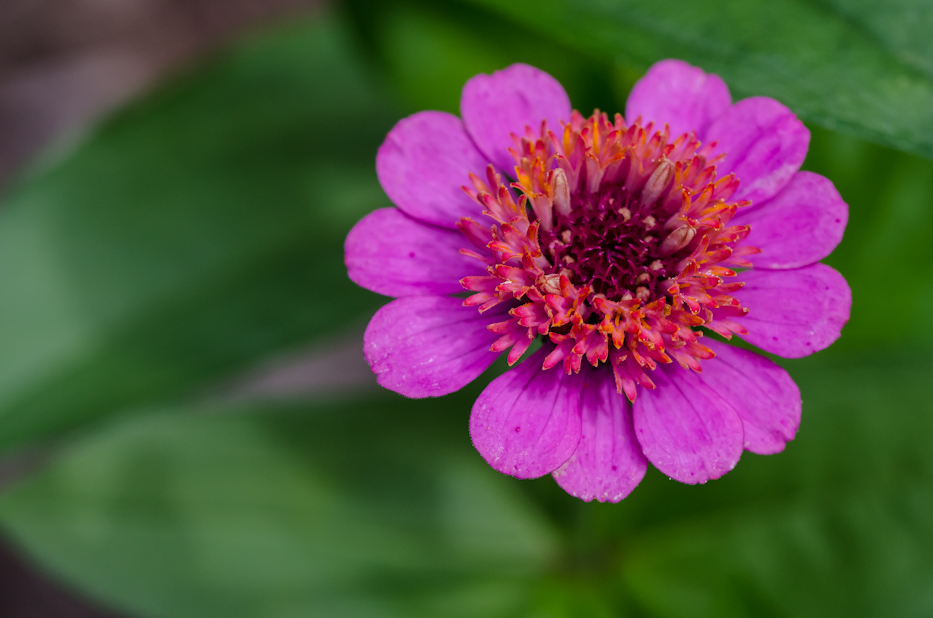 However, the zinnias I grew this year, are quite frankly, the worst zinnias I've ever grown. Is that even possible to grow a bad zinnia? Apparently it is. Although they're finally starting to look decent, all summer their blooms were paltry and sporadic and I'm only now seeing the fluffy scabiosa-like centers on a couple of them. Next year, I'm trying Benary's Giant–I saw some growing in front of an antique store in Asheville and it was decided in that moment.
How are you wrapping up summer in your garden? Are you already making plans for spring?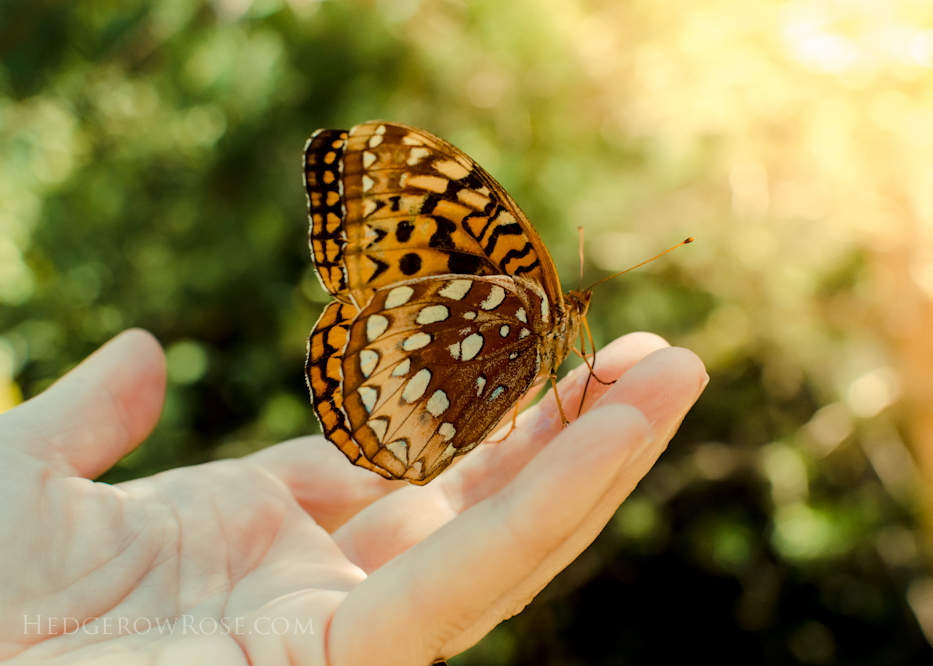 PS: If you'd like a butterfly to sit on your finger, you can encourage him/her with a little marmalade. This Great Spangled Fritillary was "puddling" in our garden and climbed right onto my finger, had a sip, and then flew away.
PPS: Sadly, we recently said goodbye to our dear fishie friend, Klausie. He was an older gentleman, and lived a happy, healthy life. I'm glad he got to spend a little time here in our new home and in his giant tank-pond at the end. ♡