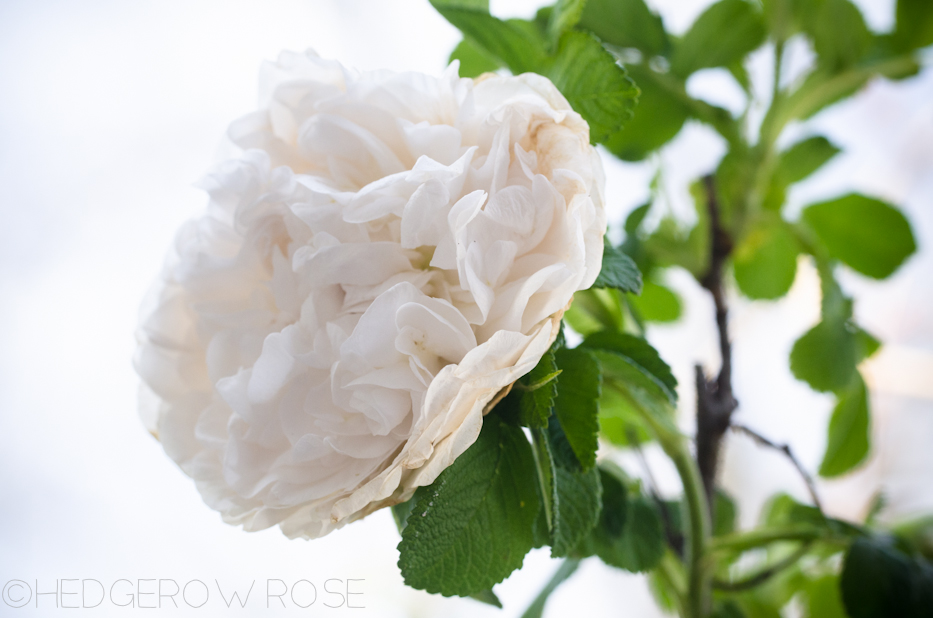 'Souvenir de Philémon Cochet' Hybrid Rugosa Rose
With Vintage Gardens closing it's doors permanently very soon, I'm finding that I can't stop sneaking in "just one more order." Most recently I added 3 roses to my cart: 'Souvenir de Philémon Cochet', R. eglanteria (a real hedgerow rose) and Rosa brunonii 'La Mortola'. (My other orders shouldn't be arriving until May when the weather is settled but I couldn't resist requesting these three to be sent early.) Imagine how thrilled I was when I opened the box and saw that SDPC was already blooming. And the scent so strong–like bright, sweet citrus and old rose. SDPC is a hybrid rugosa, with the illustrious parentage of 'Blanc Double de Coubert'. Bred by Philémon Cochet sometime before 1899 and introduced in France by Charles Pierre Marie Cochet-Cochet in 1899 (source) I've read that this rose is hardy and rugged but gardeners have commented that the blooms do not stay pristine for long, forming brownish petals especially in humid conditions. Hmmm. Well so far I don't mind, I'm just so happy to see roses again.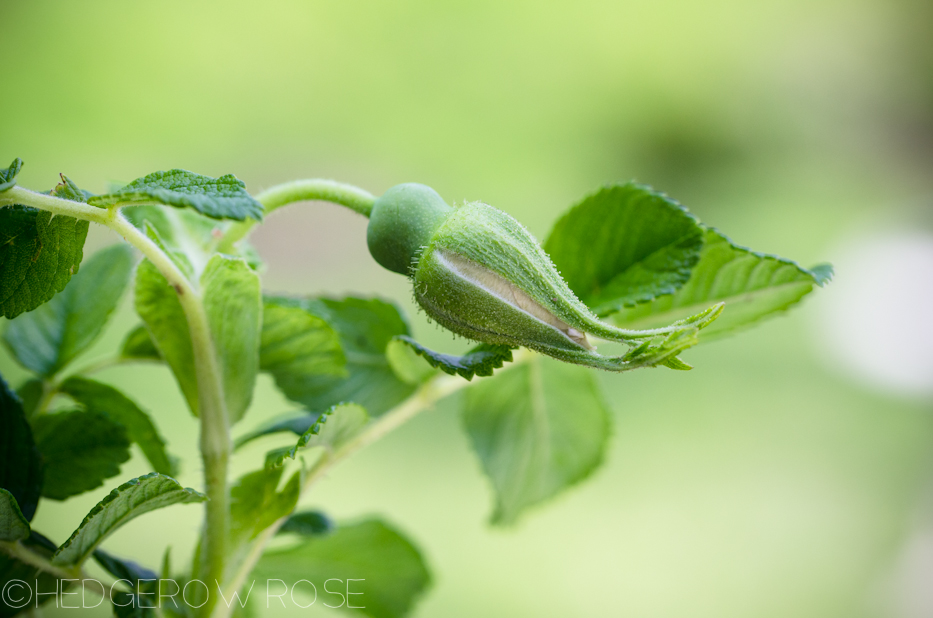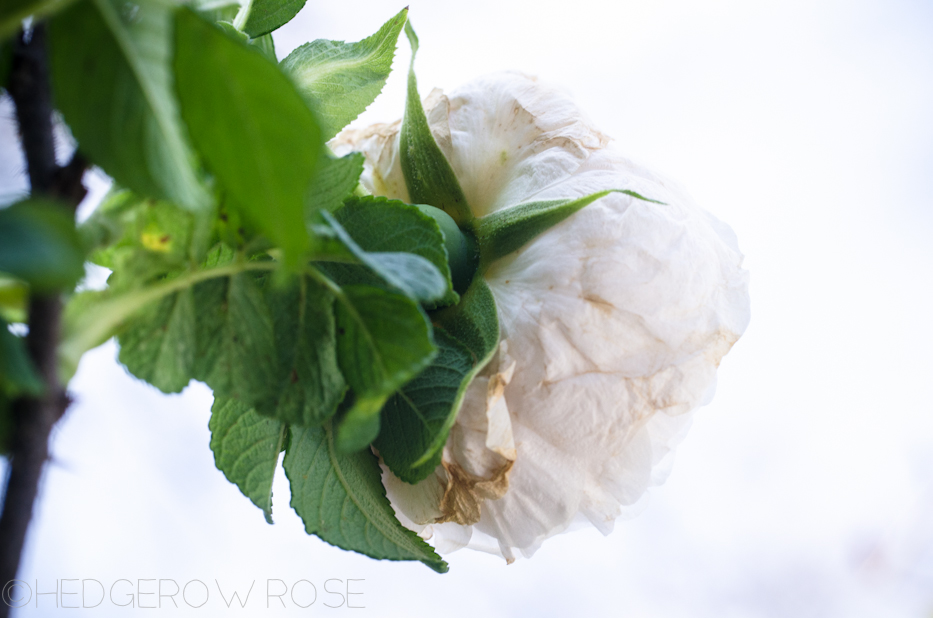 Some housekeeping:
◆ I get asked a lot which David Austin roses I would recommend. People lose their minds over them–no kidding! I've never seen such hysteria over a collection of roses before, it's kind of funny. And perfectly understandable, no judgement here, heaven knows I go bonkers over them, too. I haven't grown enough of his roses to definitively have a formed opinion of which ones are the "best" especially considering how growing conditions can vary so greatly from one garden to the next, but I do have some suggestions and tips that I'm sure to share in a post at some point. In the meantime, when I put this question to wiser gardeners than I, there were some helpful responses HERE.
◆ I've added a couple of roses to my list of recommendations in my "This rose, not that" post. 'William Baffin' and 'Rosa Glauca', both roses I grew in a former garden and would definitely recommend to the beginner or experienced rose gardener.
◆ In my "Introducing blablabla…" rose series, I usually include an "At a Glance" image which contains pertinent growing info and a brief background on each rose. I'm not sure I will continue that. Namely, it's a lot of work, and once and a while I get criticism from an Internet Troll being dumb. So, from now on when I'm introducing a rose to our garden and to this blog I'll just include some key points unless I hear otherwise. If I don't get any feedback to keep the At a Glance then I'll just assume no one gives a rip and move on. 🙂