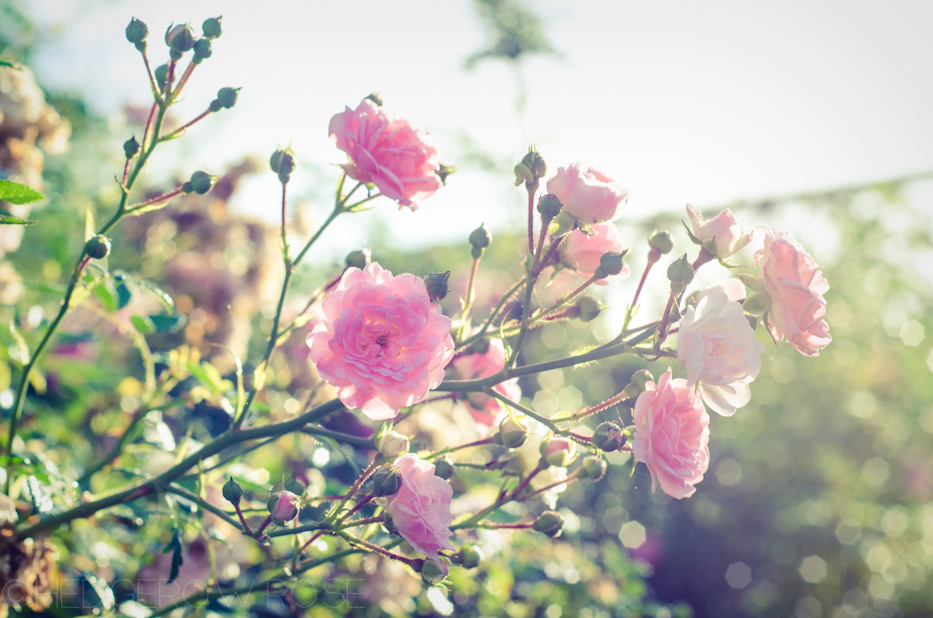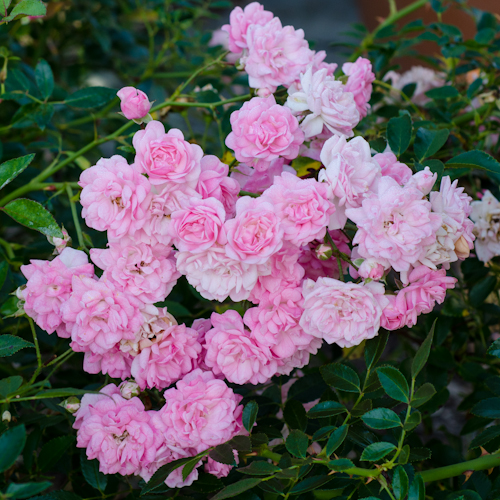 You know her, you love her: 'The Fairy', that ubiquitous Polyantha rose.
Not unheard of with Polyanthas, 'The Fairy' grew and bloomed moderately well in a shadier section of a former garden of mine. But I think to really see what she's capable of, you need to give her all-day sun for superb blooms and really good air circulation as in damper conditions she might get a wee spotty. These photos were taken at the Arboretum last September–proof that this is a rose that flowers all season long. In fact there are many of 'The Fairy' planted throughout campus, including what appear to be a grouping of dozens planted in very large concrete containers. In June, when they're all at their peak of bloom, it's like sitting in a pink cloud. Heaven! 'The Fairy' was bred by Bentall in the U.K. back in 1932 crossing the Polyantha 'Paul Crampel' with the hybrid Wichurana 'Lady Gay'. It was introduced in the United States in 1941 by Conard-Pyle (Star Roses) and has also been designated as an Earth Kind™ rose. More can be found HERE.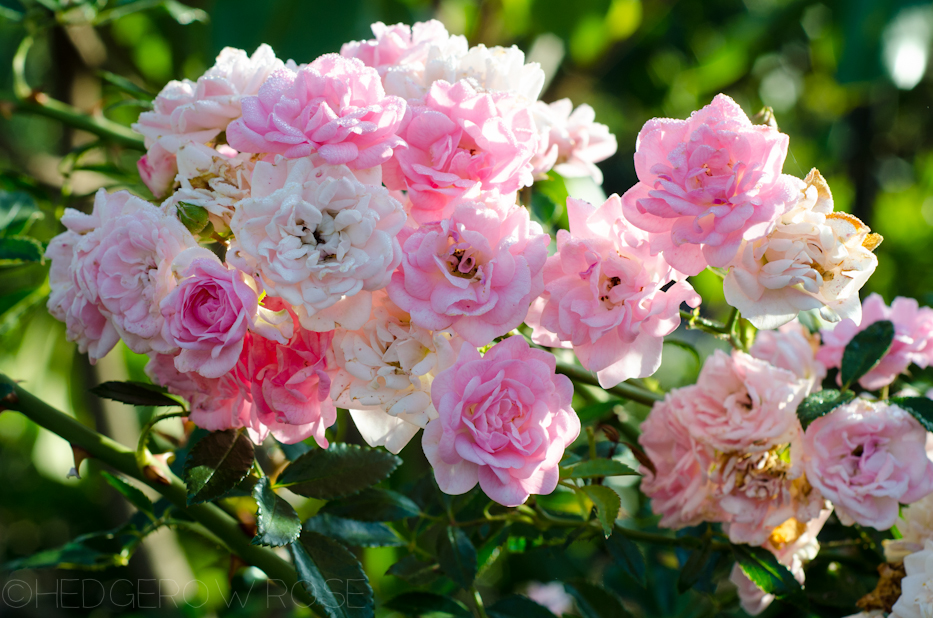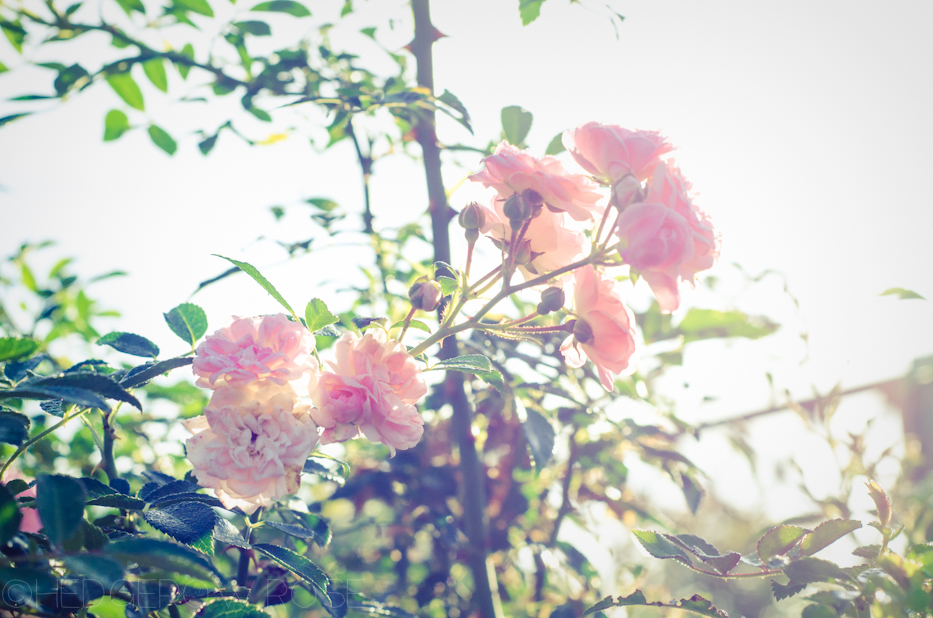 Come to think of it I'll bet dollars to donuts you're already growing this rose in your garden. So, let me ask you…what are your thoughts on 'The Fairy'?