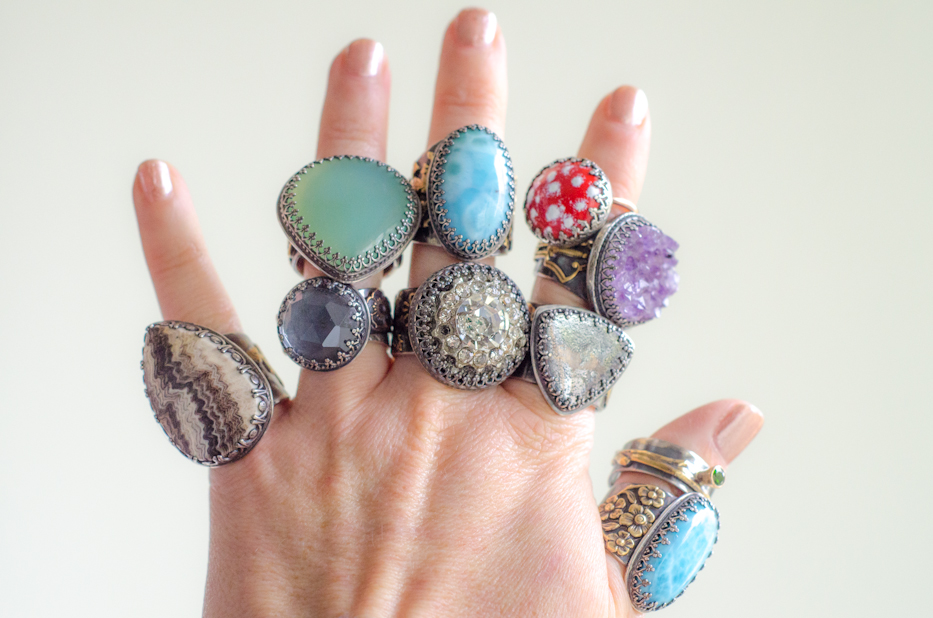 Three milestones have recently come and gone: 1 joyously celebrated, 1 forgotten and 1 given a quiet "woo hoo" at my desk to an empty room. My birthday, my blog's 3 year anniversary and my 7,000th sale in my Etsy shop.
During those weeks, I finished rewallpapering/painting the dining room, repainted the fireplace mantel, finished that Advent Calendar I already told you about, refinished an antique dresser, decorated the house for Christmas of course, started 2 new quilts, picked up knitting again, read several books (including this one I got for my birthday–does Jesse know me or what), purged and donated a ton of stuff to Good Will, brought in all the container roses to the garage for winter, took a bananas amount of photos, breathed in the cold, clean air while trying to tell myself how much I love winter and made jewelry…lots and lots of jewelry. Phew! Now we're up to speed.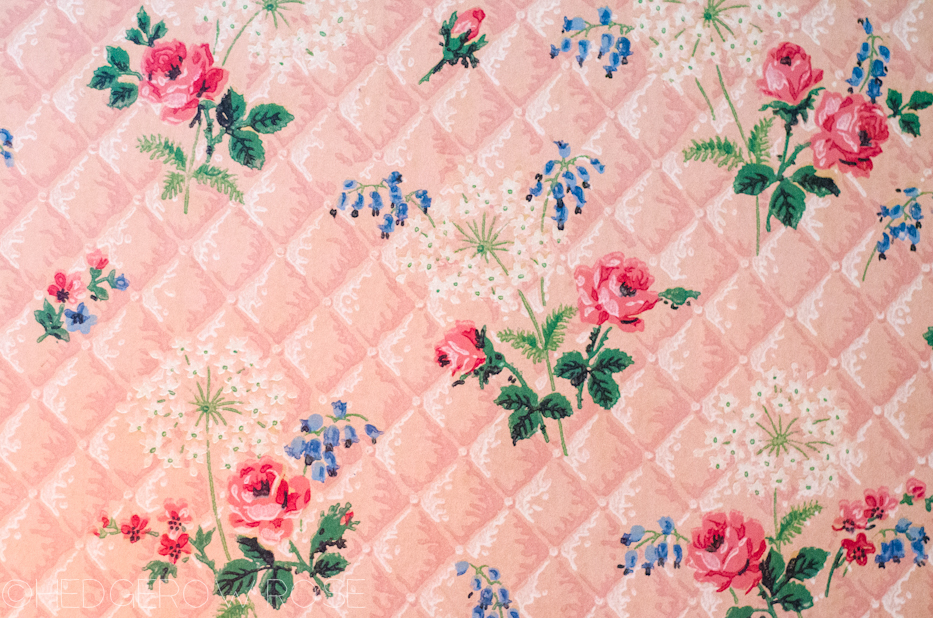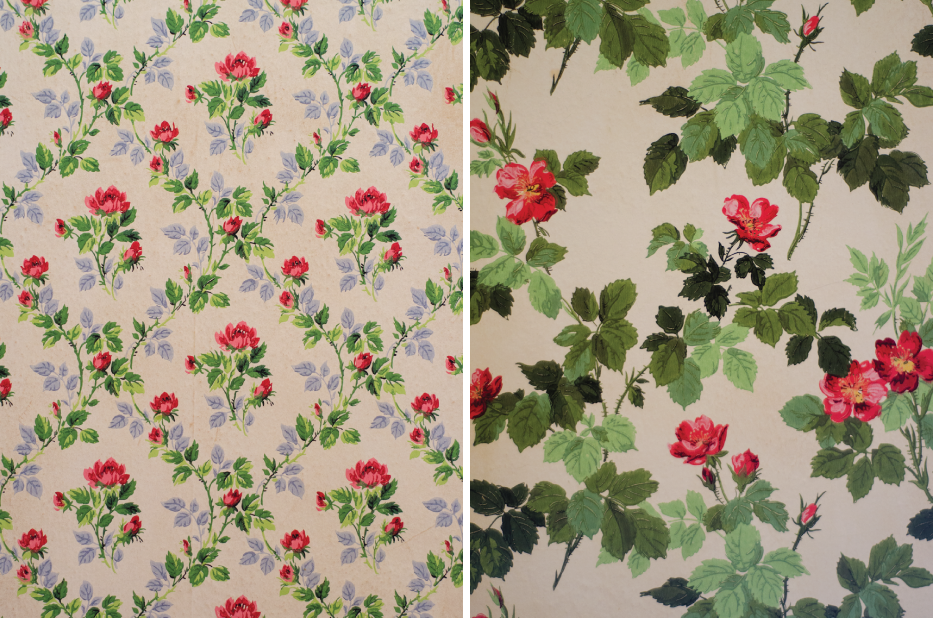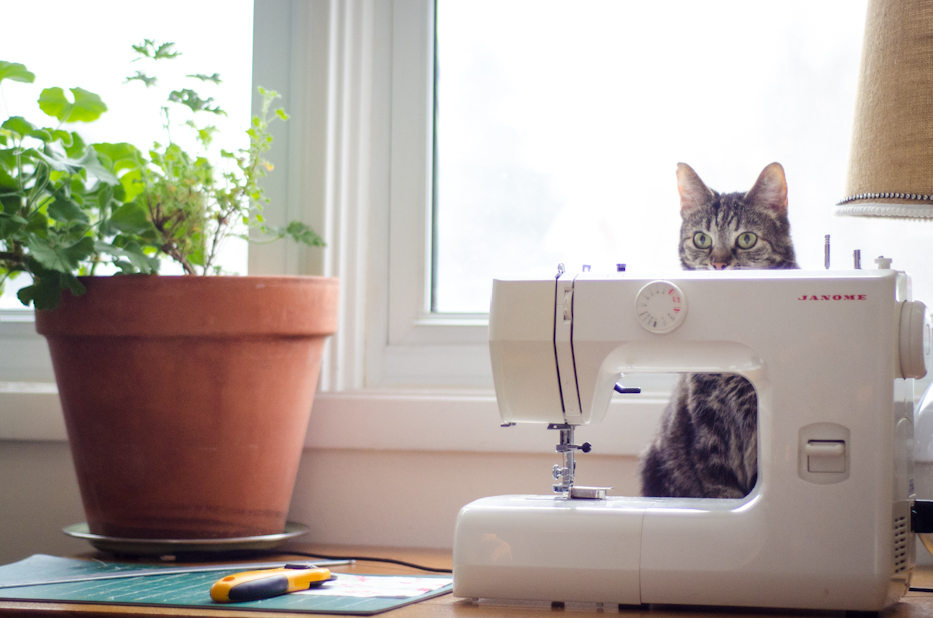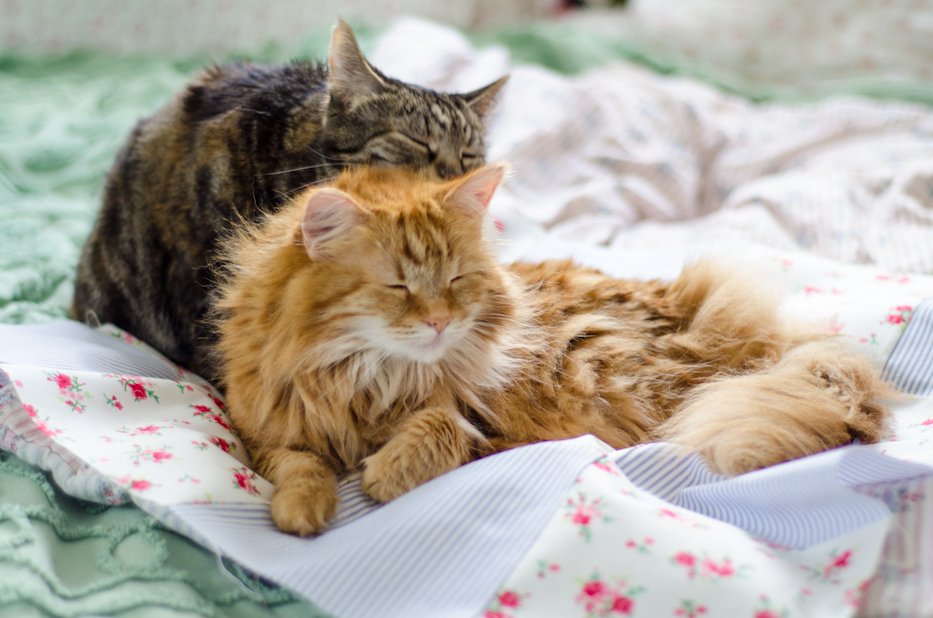 As I type this, the house is quiet except for the sound of the washing machine and the furnace kicking on and the snow is falling thickly outside. I've got coffee, a kitty companion and gratitude for this first major snowfall. Until today, the garden was alternating between coatings of ice, rain, snow, more rain and ice again and you know how that goes–things start to get a bit shabby. During that ice-phase, I loved to take photos of 'The Endeavour' whose last-ditch efforts of blooming in November were foiled by Old Man Winter who never knocks softly but instead kicks the door down. Now, 'The Endeavour' and several others are safely tucked away every time I go in the garage to grab something I see them clustered together like little birds and whisper, "sweet dreams." But in November the roses were covered by a thick layer of ice and I was traipsing about in the snow taking photos whilst the family waited inside with birthday pie. Don't those rosehips look glorious encased in ice?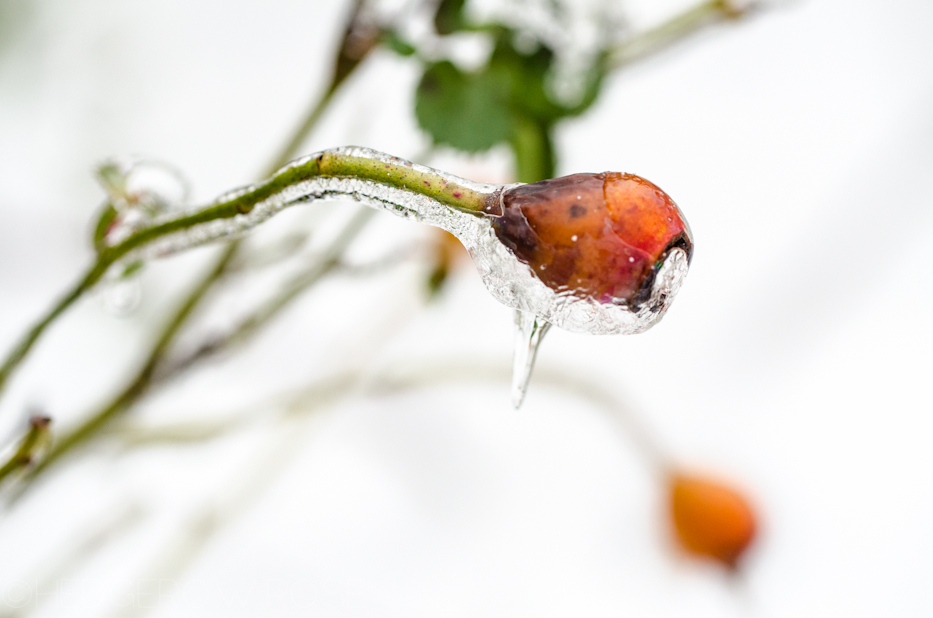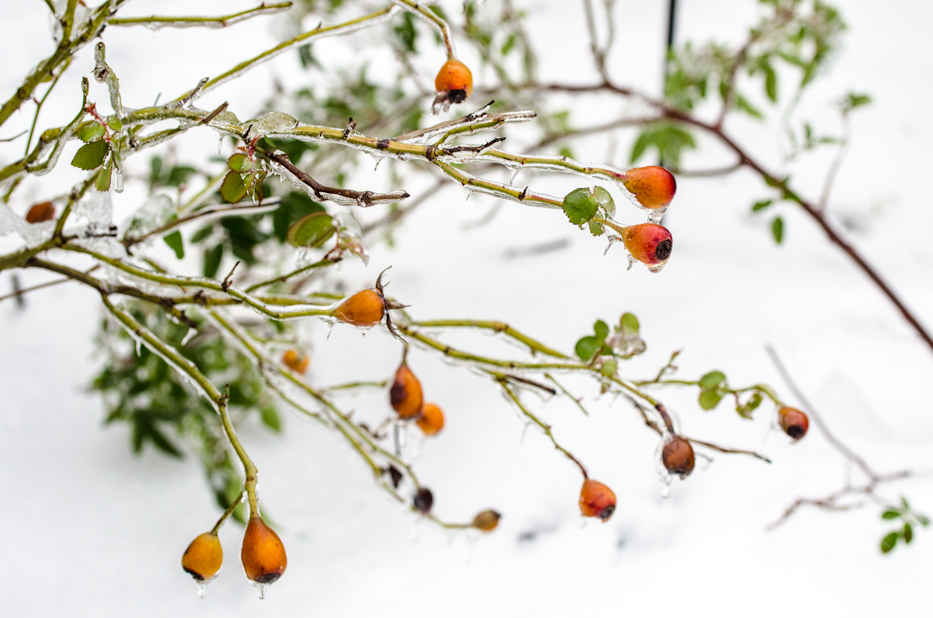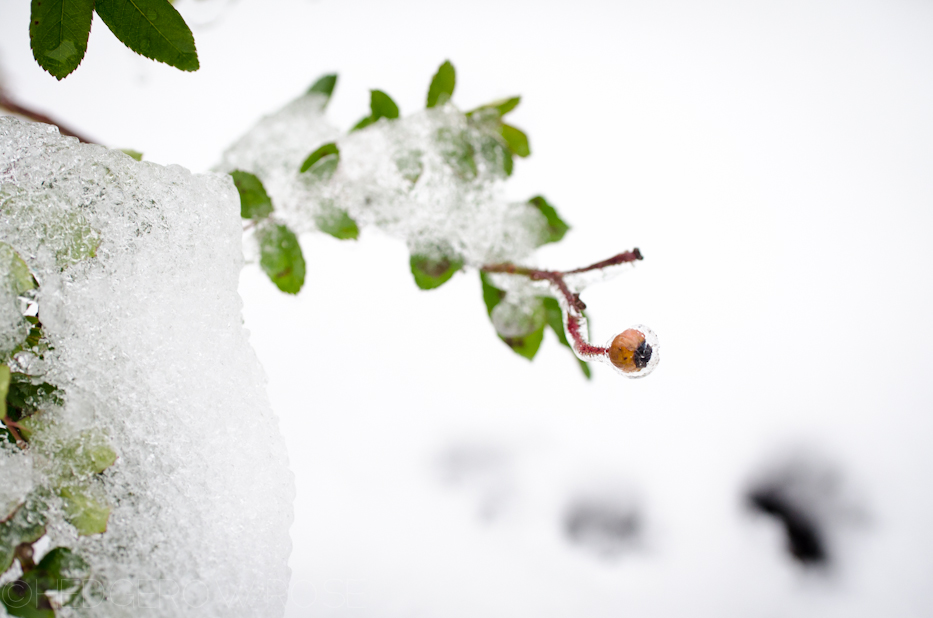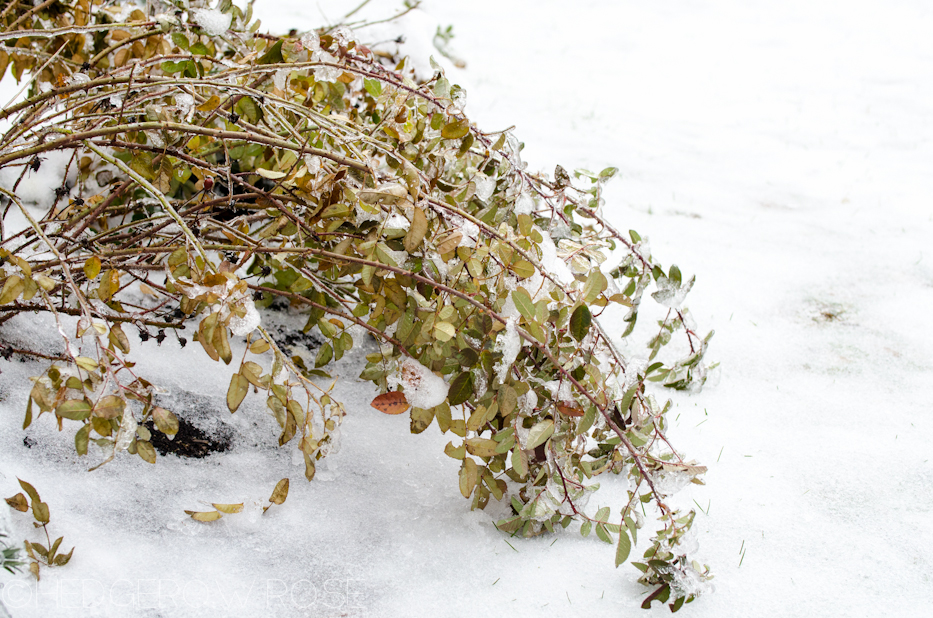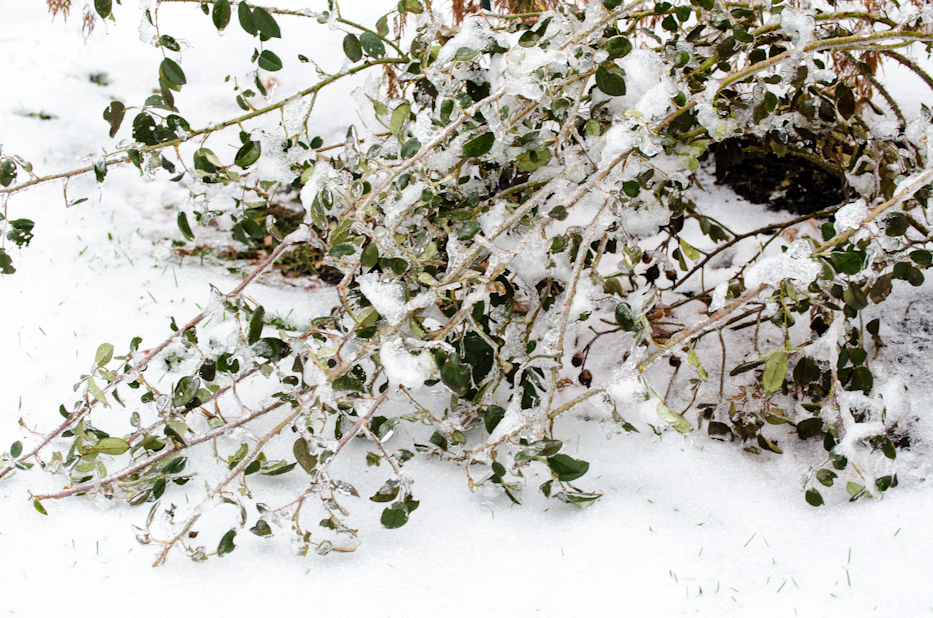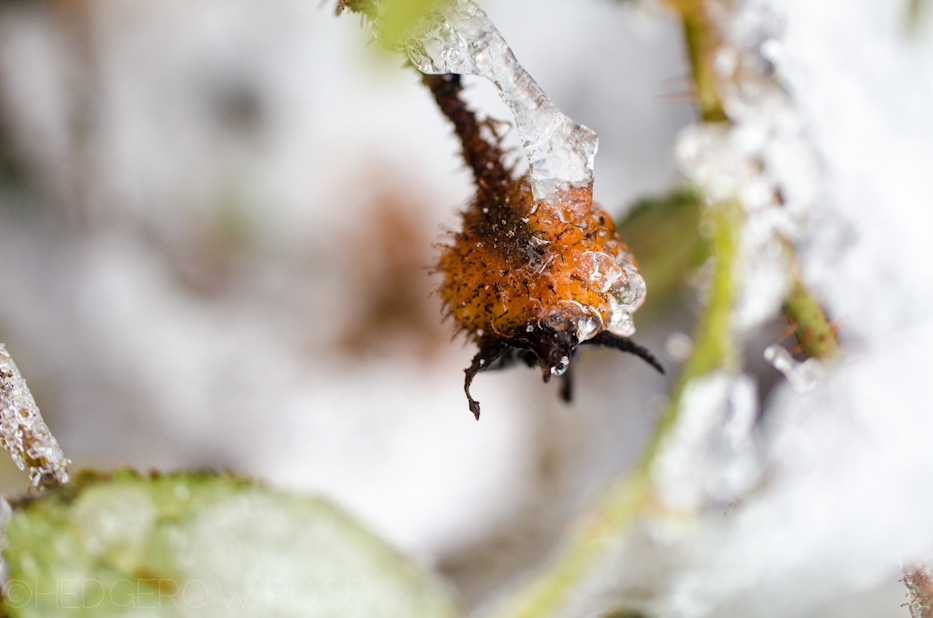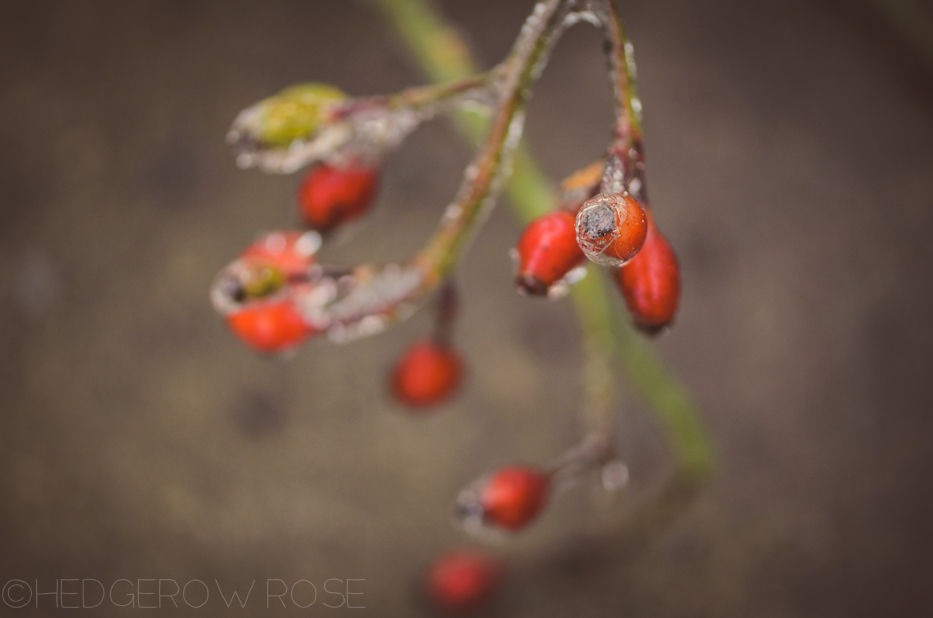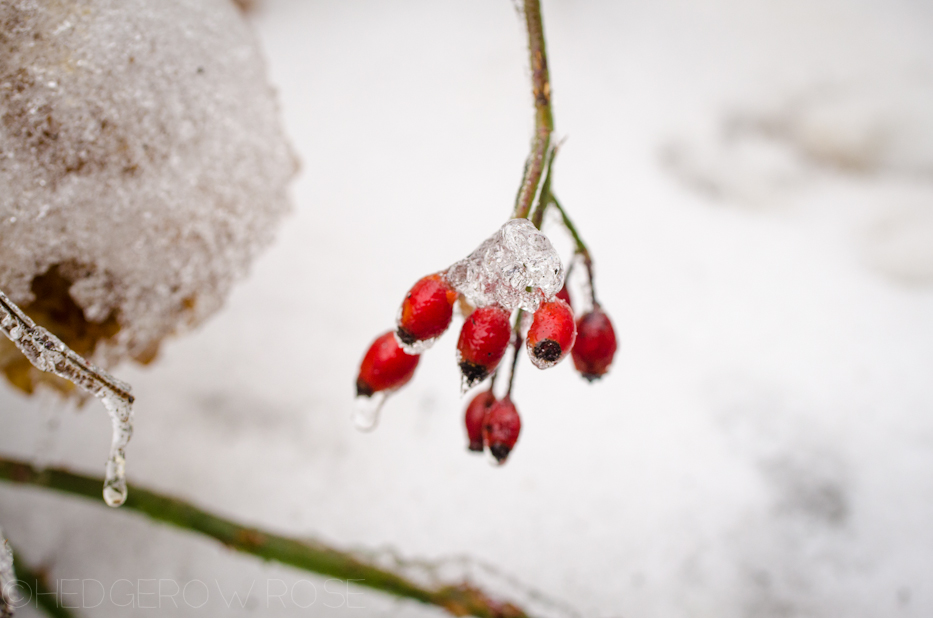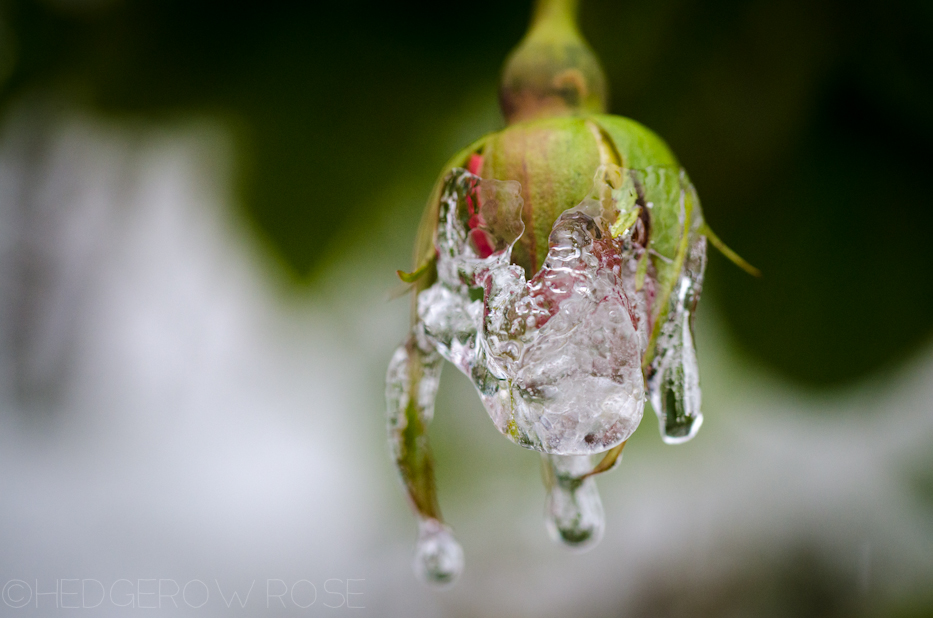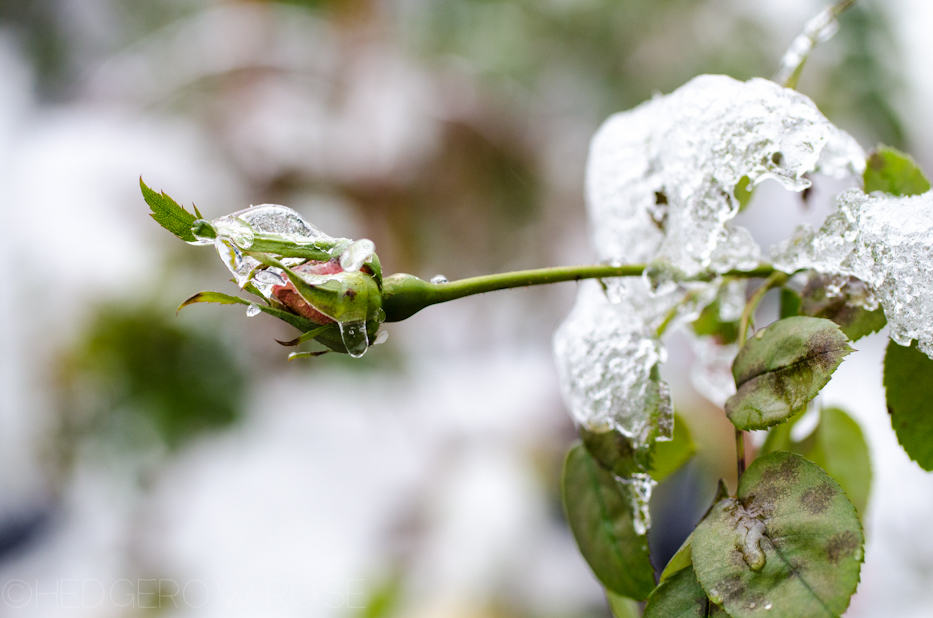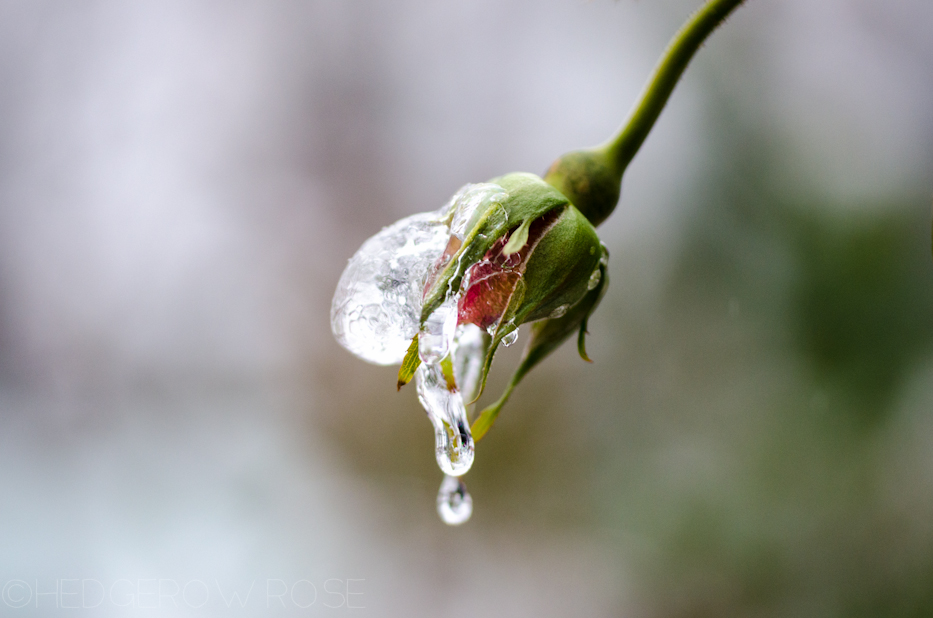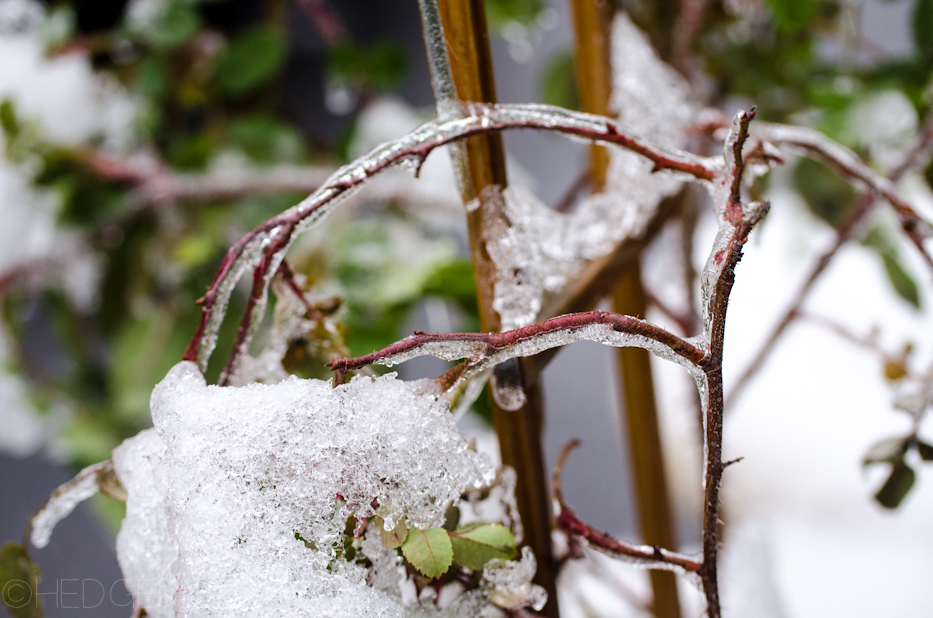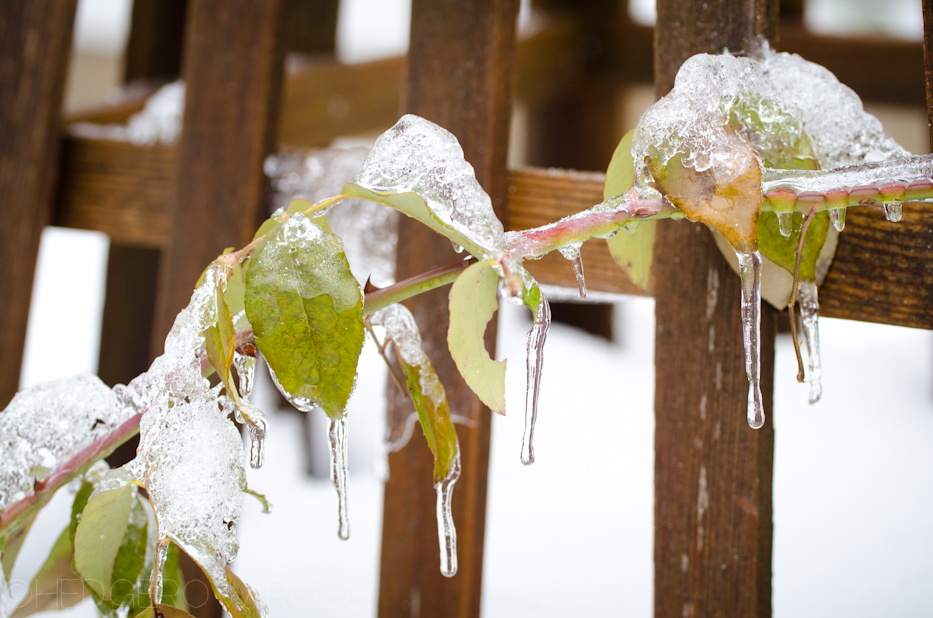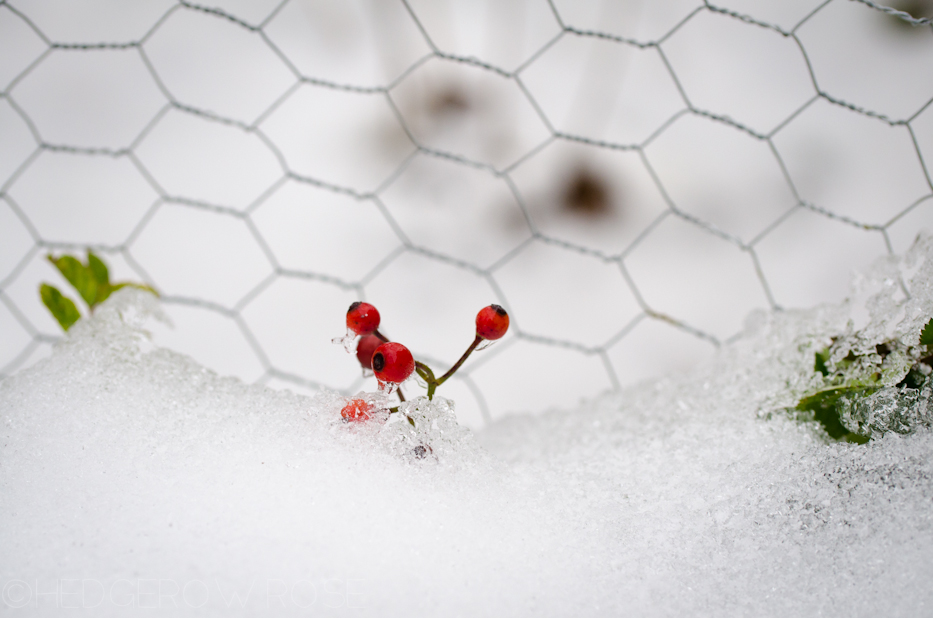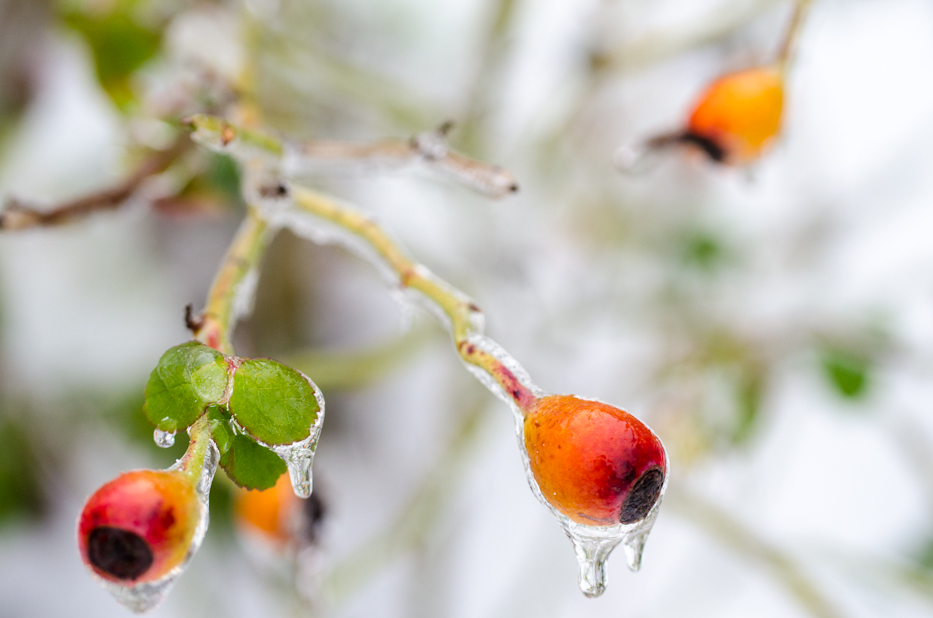 Have a wonderful weekend and stay toasty!